Empress Effects 4-Pedal Giveaway
You could WIN 4 Pedals from Empress Effects during this exclusive giveaway! Enter by Dec. 26 2023.
---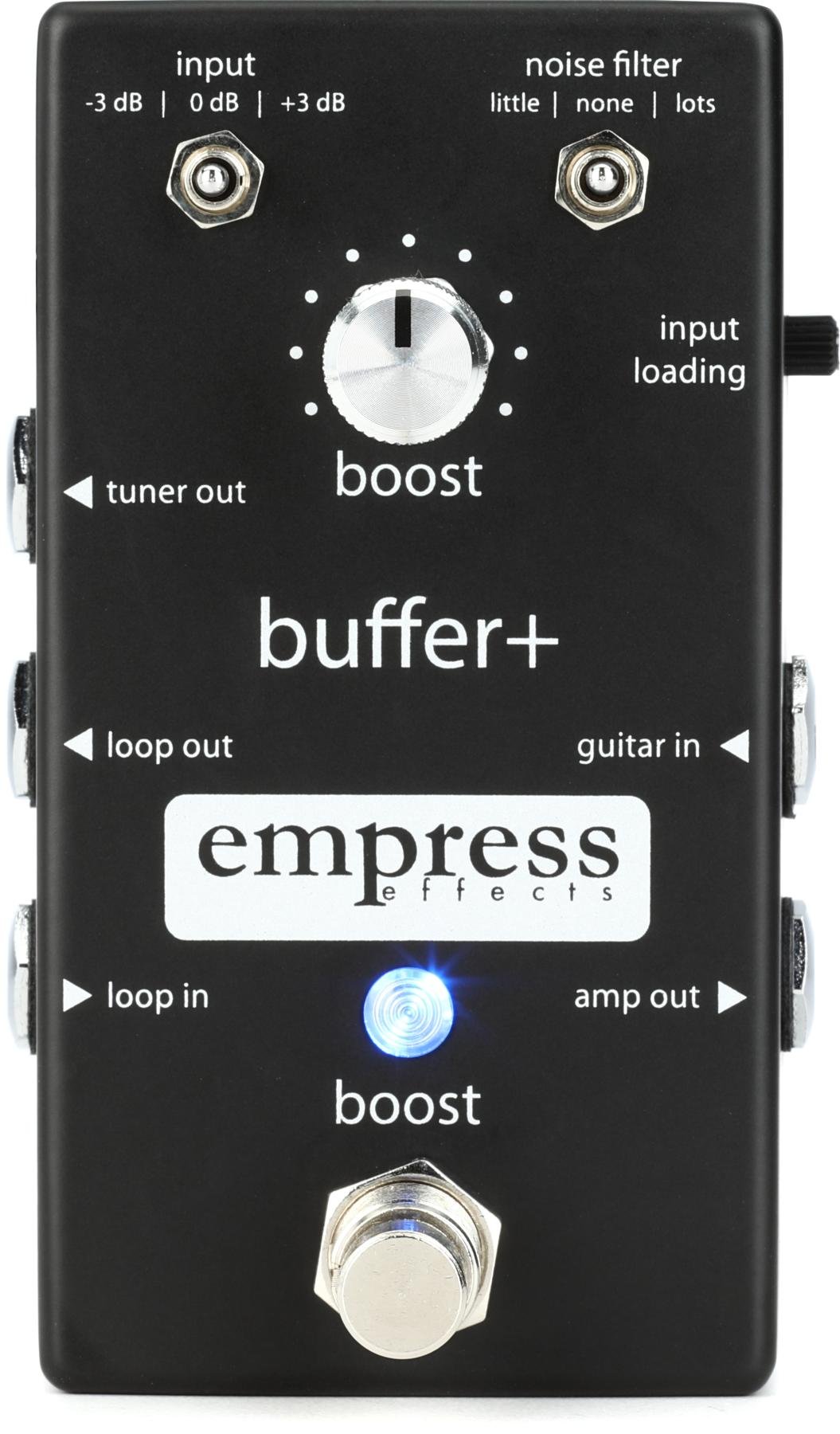 The Empress buffer+ was designed to be the complete I/O interface for the pedal board, while maintaining the highest fidelity to your guitar's signal.

Signal loss due to long, un-buffered cable runs is an issue that has plagued guitar players for decades. The primary goal of the buffer+ is to eliminate this signal loss, ensuring that your tone is unchanged by your cables.

Additionally, all the connectivity of your pedal board is consolidated to make set up quick and easy. The buffer+ also has a very handy set of features that make life just a little better. Noise filters, input pads, switchable clean boost and input loading are all powerful tools available on the buffer+
Empress Effects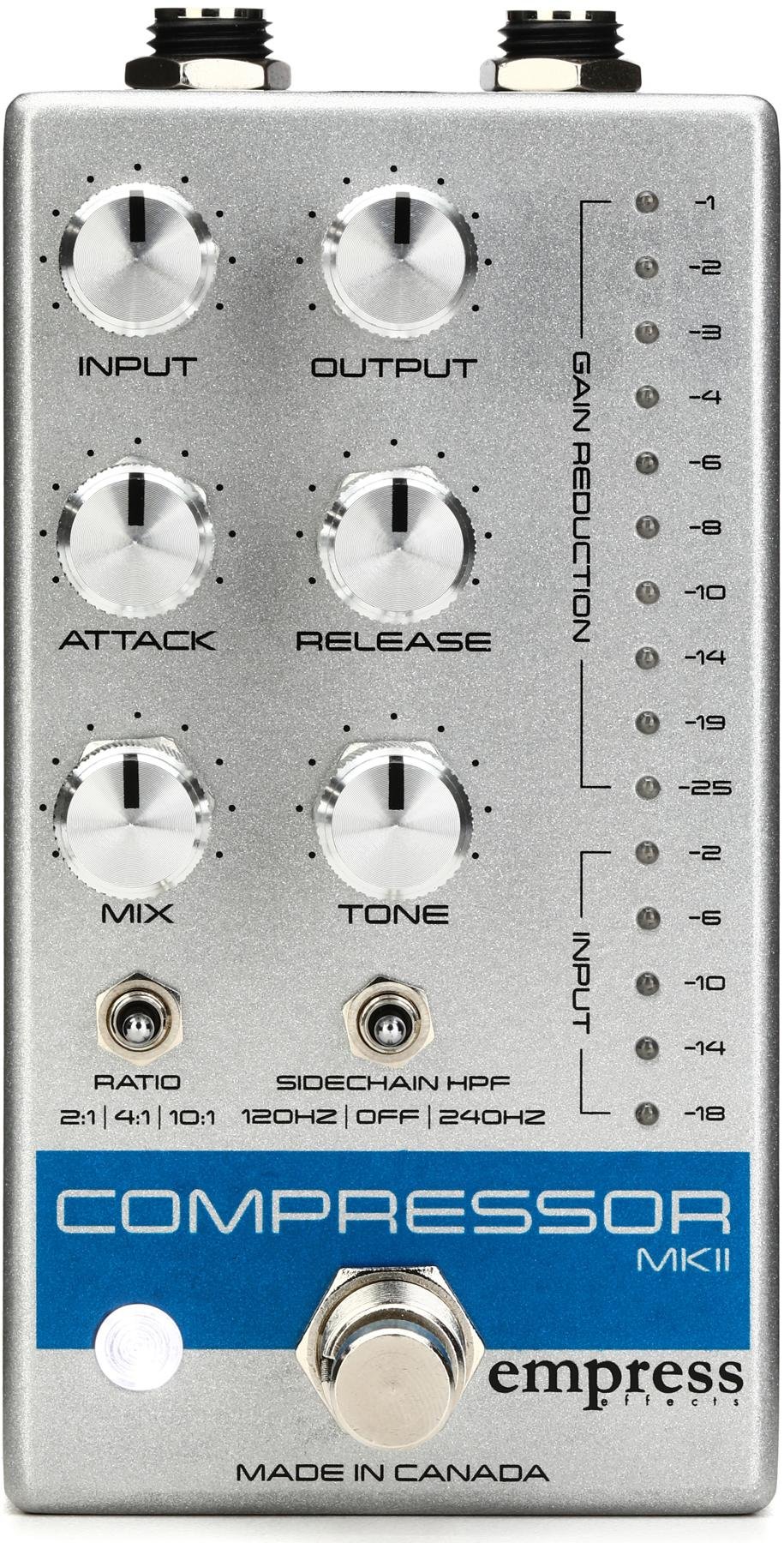 When we released our original Compressor back in 2011, it quickly became a favourite among guitar and bass players alike who were searching for something more than the typical oversimplified controls found on most compressor pedals. Now, based on our users' valuable feedback, we've taken everything great about our original Compressor and made it even better.
On top of the full range of features and controls normally only seen in high end studio equipment, such as input and gain reduction metering, independent attack and release controls, a mix knob for parallel compression, and an external sidechain insert, we've now added a 'tilt' tone eq control, and a selectable sidechain high pass filter built into the Compressor's detection circuit. Oh, and the whole package is now half the size and available in two snazzy colours!
Empress Effects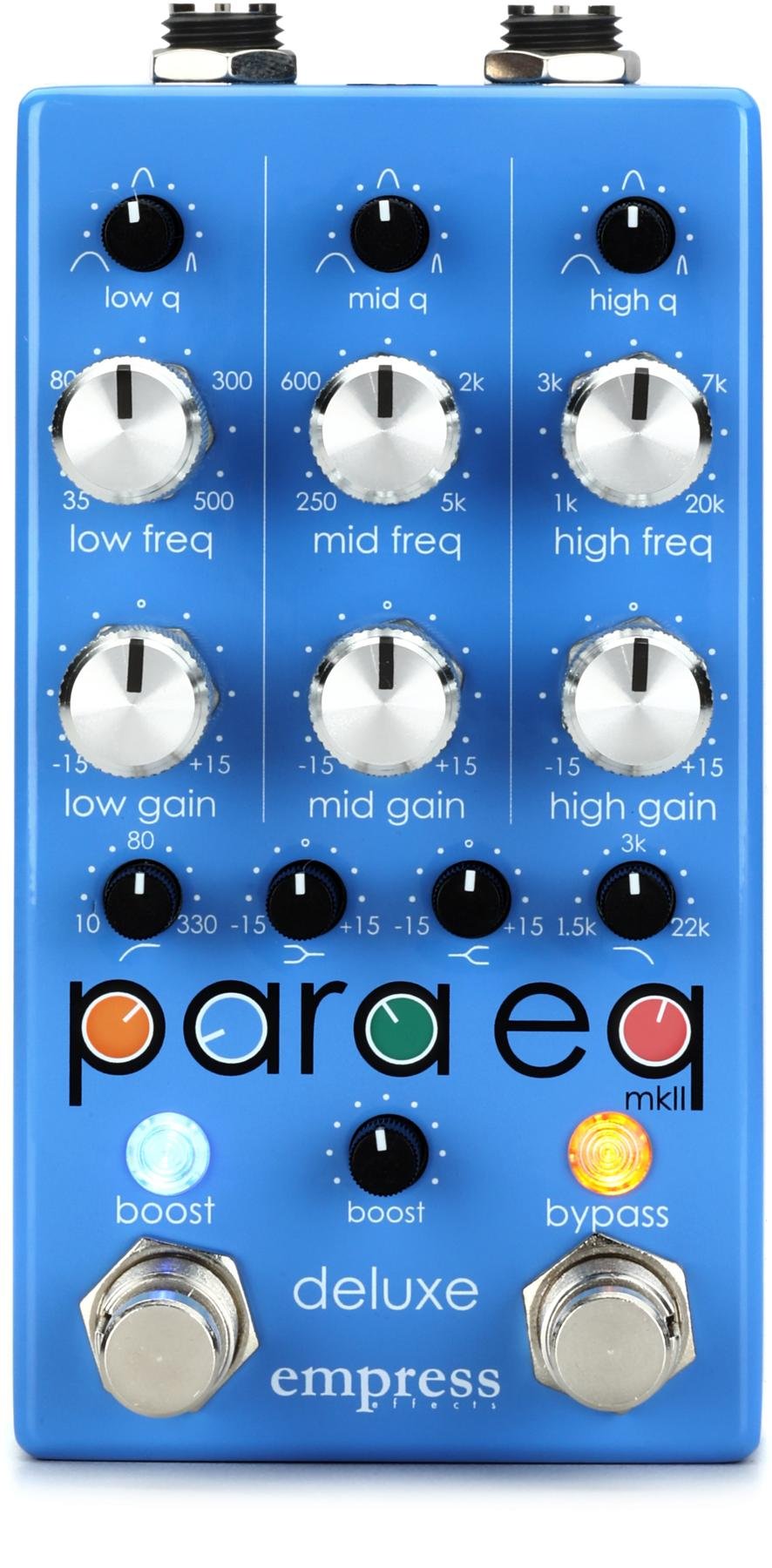 The ParaEq MKII and ParaEq MKII Deluxe are successors to Empress Effects' original parametric EQ pedal. Both offer 3 parametric bands of EQ, a boost function with up to 30 dB of gain, and true or buffered bypass modes. The Deluxe version adds fully variable bandwidth controls, low-pass and high-pass filters, and Baxandall low- and high-shelf filters for exceptional control and fidelity.
Empress Effects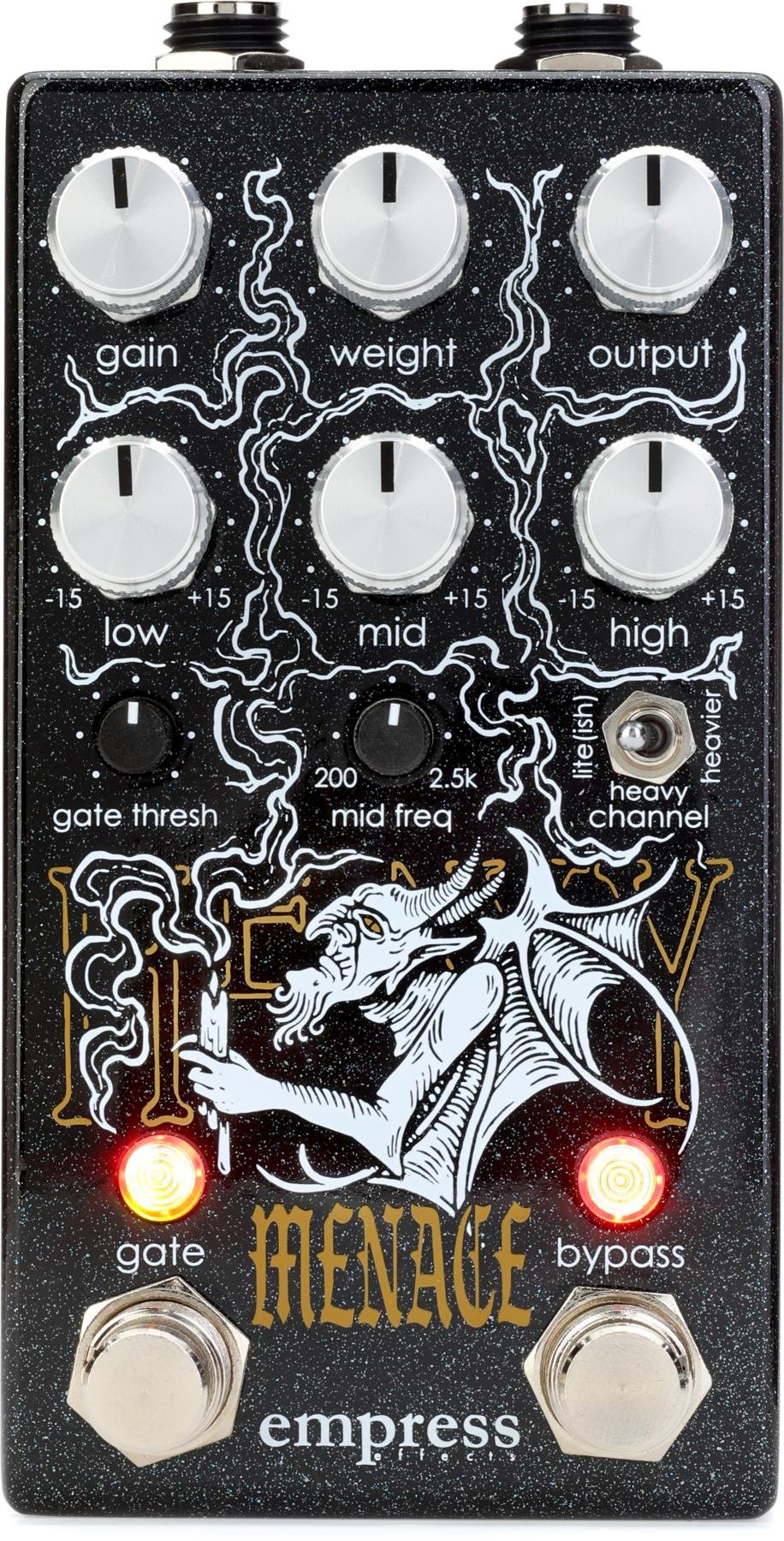 The Heavy Menace is the most versatile distortion pedal we've ever created. It's an evolution of our original Heavy with new features and a compact enclosure.

In addition to the original Heavy and Heavier modes, the Heavy Menace adds a new Lite(ish) mode, covering any high-gain sound from classic hard rock to searing modern metal.
Empress Effects