Reverend Pickup Giveaway!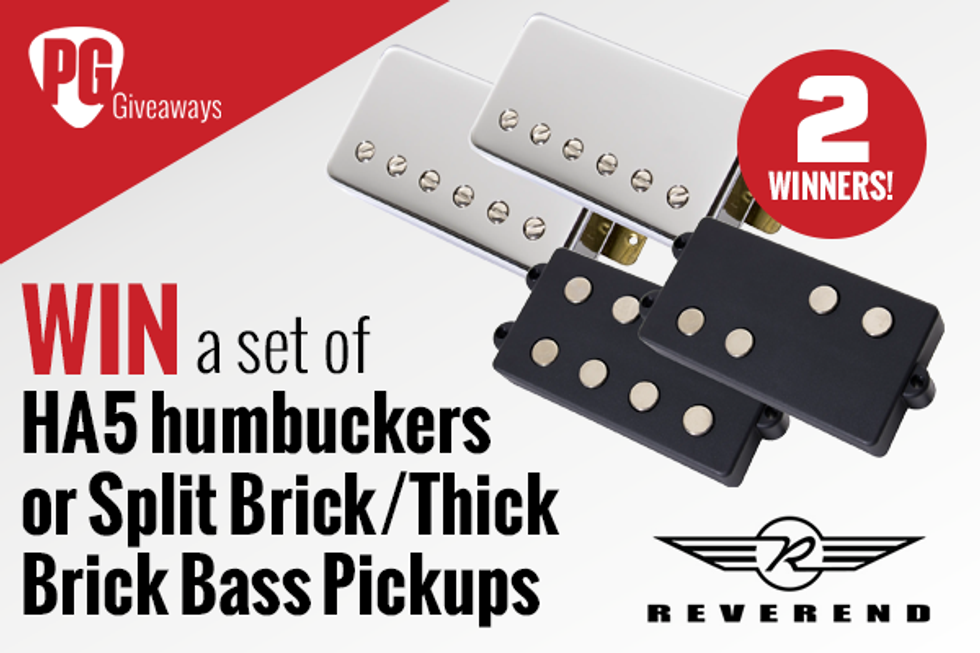 TWO Winners! Enter below for your chance to win your preference in Pickup sets from Reverend!
---
The Reverend HA5 bridge humbucker is a classic style humbucker, but wound slightly hotter than vintage for extra drive and punch. Warm but open tone with excellent clarity.

The Reverend HA5 neck humbucker is a vintage PAF style humbucker. Warm but open tone with slightly relaxed mids and excellent clarity. Slightly underwound for neck position.
Reverend
Strong lows and highs, open mids. Like a vintage P bass pickup but with more beef, yet retains clarity.
Reverend