Amptweaker Expands Fuzz Jr. Series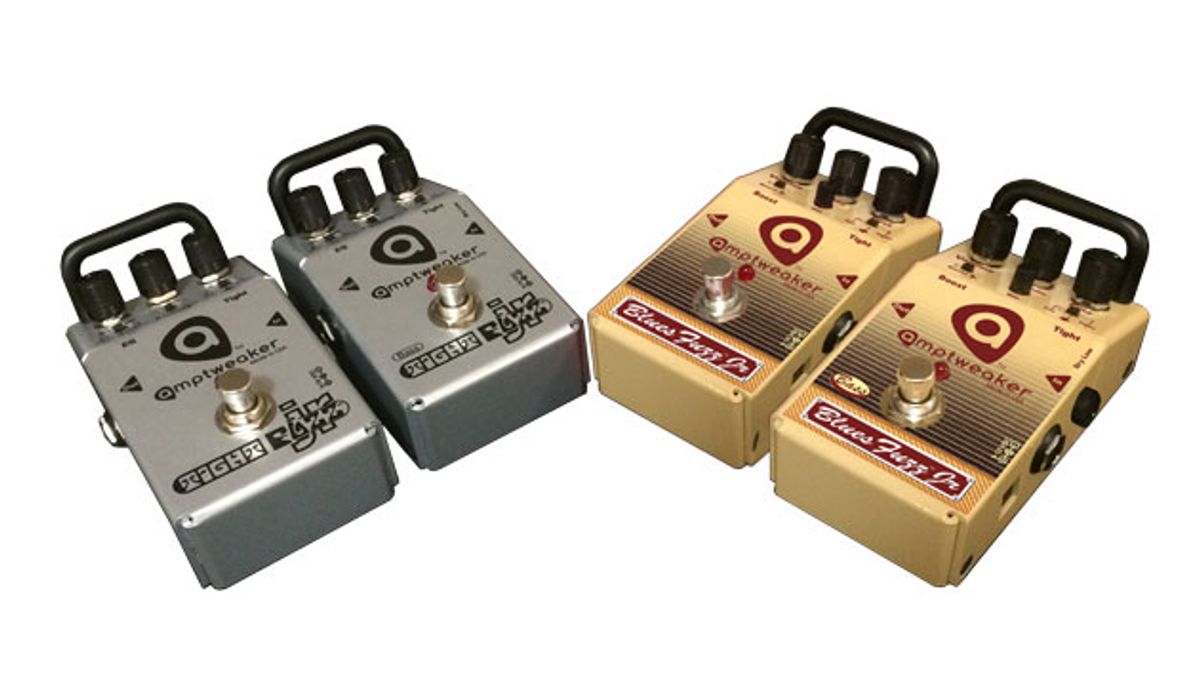 The new pedals include bass and guitar versions of the TightFuzz and BluesFuzz.
Cumming, GA (August 14, 2017) -- The latest offering in the Amptweaker Jr distortion pedals is the new Fuzz Jr, TightFuzz Jr, Bass TightFuzz Jr, BluesFuzz Jr, and Bass BluesFuzz Jr. Like the other Jr pedals, they're housed in a smaller lightweight package, but still include most of the popular tones available with their big brothers. The bass versions include the popular Dry Low blend, which helps maintain the lowend while allowing the distortion to be chunky and tight.
The attack is tweaked with a Fat/Normal/Tight switch to range from thick and heavy to aggressive and chunky, with more of an overdrive feel when set to Tight. This helps the pedals work with a broad range of rigs. In addition to the auto-bias feature on the Fuzz knob for great sweet spot range and clean tones at lower settings, there's also a switch to convert the pedal from Germanium to Silicon.
The BluesFuzz Jr pedals are based off the original Limited Edition BluesFuzz, using a low gain germanium output transistor and include a Mid knob. These are great for mimicking vintage tube amp tones, and also can be used for a cool clean tone when the Fuzz is set low.
All of the pedals use true bypass switching, operate from 9 to 18VDC with varying dynamics, and have battery access with no tools required.
TightFuzz JR: $170 Street
Bass TightFuzz JR: $180 Street
BluesFuzz JR: $170 Street
Bass BluesFuzz JR: $180 Street
For more information:
Amptweaker