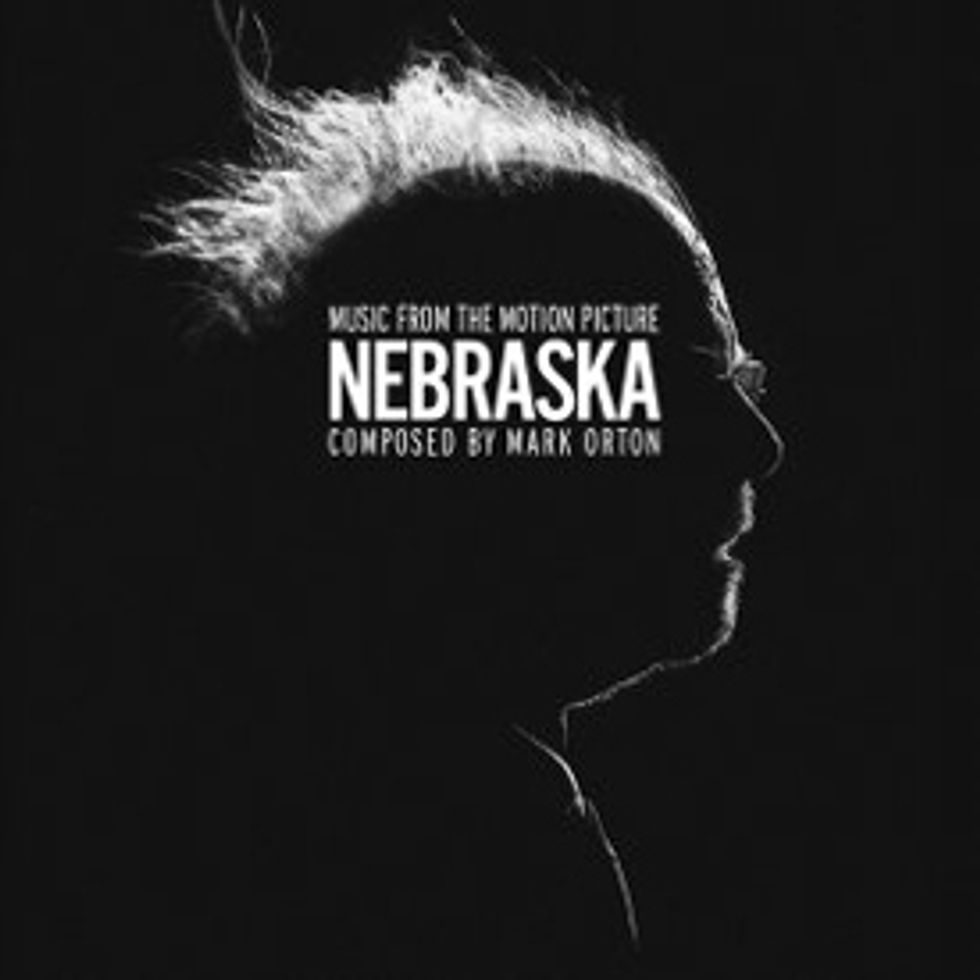 Mark Orton
Music from the Motion Picture Nebraska
Milan Records


I've only bought a handful of soundtracks over the years, but every instance has been after seeing a film that inspired me to go out and grab the music. Listening to Mark Orton's score for the soon-to-be released Nebraska had the opposite effect: Because of the imagery this soundtrack conjures, I can't wait to see this movie.
Is it bluegrass, eclectic country, or maybe, Gypsy Americana? Is it modern or old-timey? Orton owns a sound all his own that's tough to compare, and these haunting guitar-driven tunes that are sprinkled with dobro, violin, accordion, and other antique instruments have a gorgeously melancholy nature about them. Multi-instrumentalist Orton's imaginative composition skills and musicianship allow him such storytelling prowess through instrumental acoustic music that he never fails to sound fresh and interesting.
The score represents the first time the three original Tin Hat members have reunited since 2005 with Rob Burger (piano/accordion), Carla Kihlstedt (violin), and Orton teaming up as part of the core band for this project. The 17-track album is collection of both previous work redrawn for the film and new material that came out of those efforts. Every track, however, paints a dreamy alt-acoustic landscape through out-of-this-world songwriting and chops.
Must-hear tracks: "The Ambush," "Night of the Skeptic"