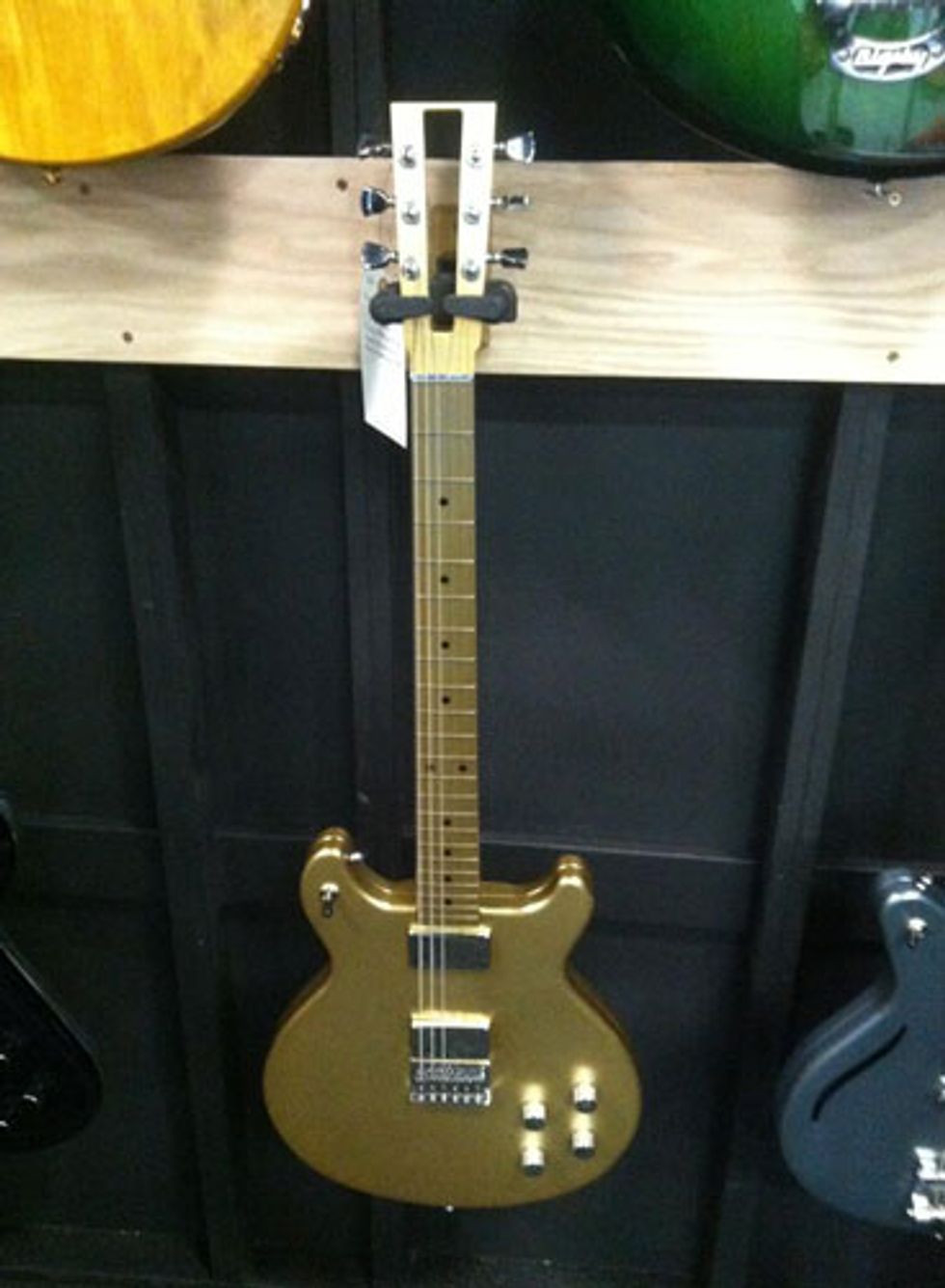 Buzz Osborne Electrical Guitar Company
Glorious resurrection!!! Travis Bean Guitars is back! This particular all-metal marvel is an Electrical Guitar Company (the company resurrecting TBG) Buzz Osborne signature model, loaded with EGC humbuckers.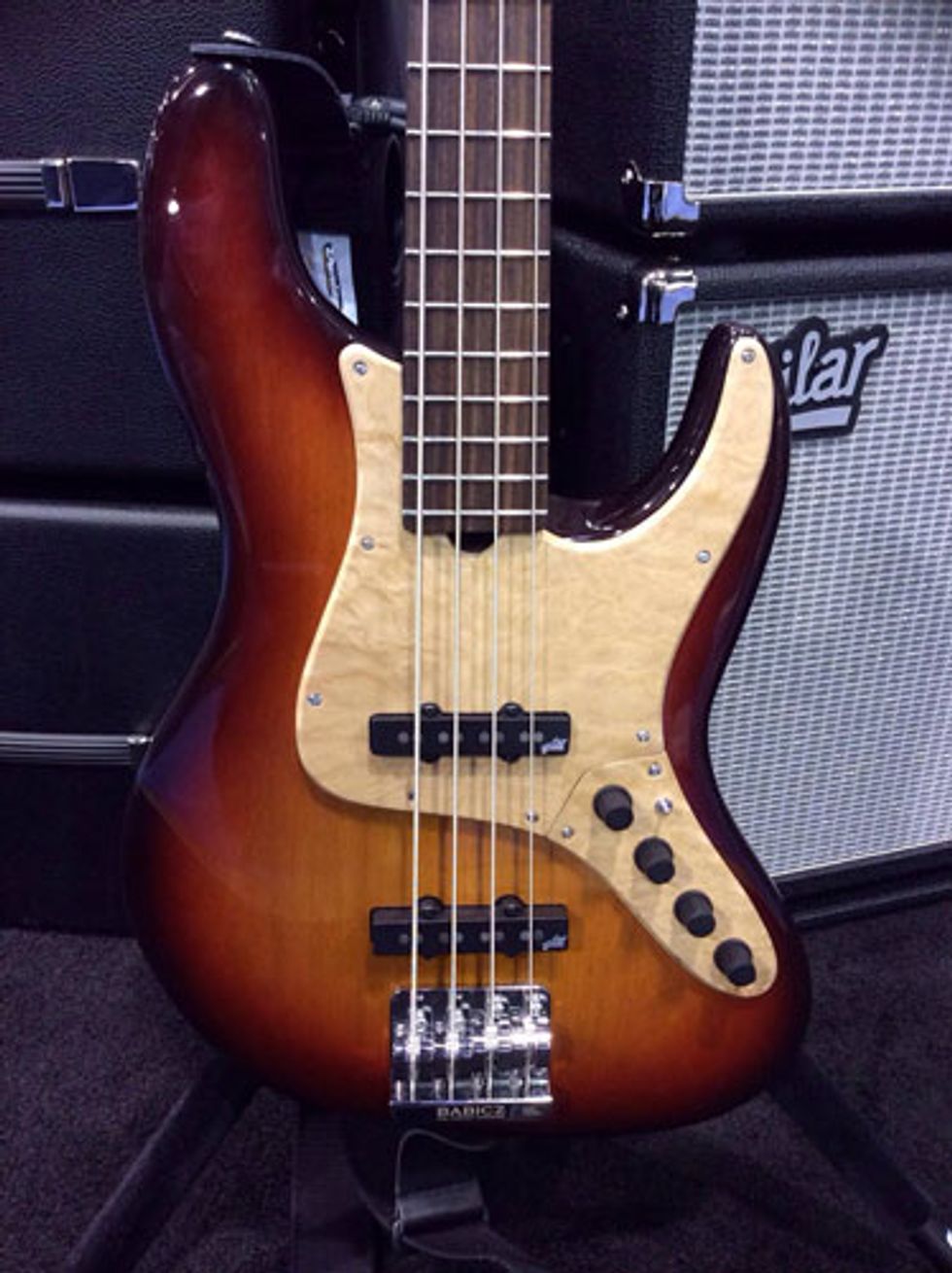 Brubaker Musical Instruments
Brubaker Musical Instruments brought bass No. 1 of a brand new series called the JXB Standard. This J-style, handcrafted axe has an alder body, maple neck, and East Indian rosewood fretboard. Outfitted with a traditional JJ configuration, Brubaker chose Aguilar AG 4J-HC hum-canceling pups for the JXB.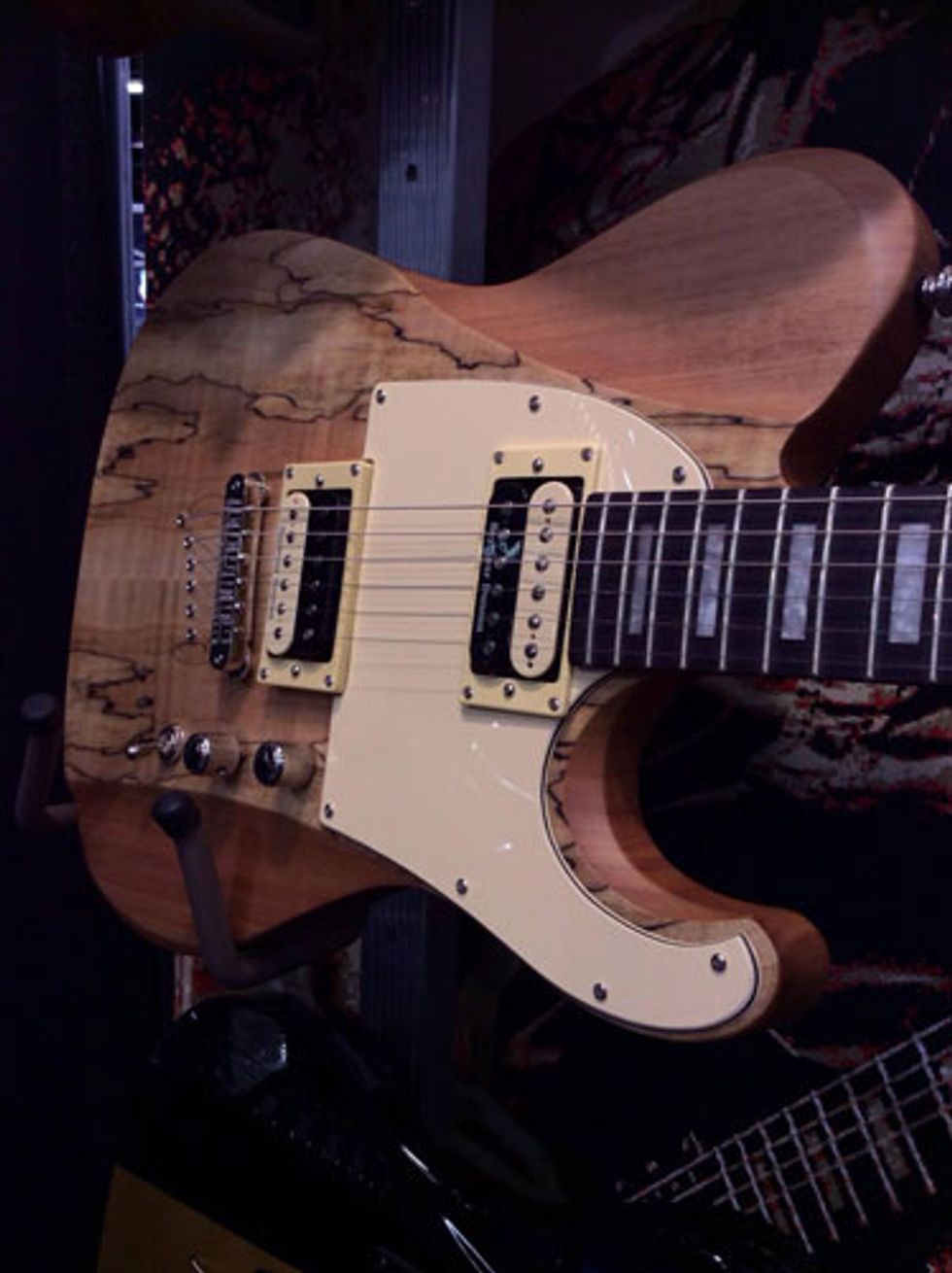 DBZ Maverick
Among their numerous new offerings at NAMM, DBZ Guitars introduced a new vintage-inspired body shape to their line with the Maverick. The Maverick SM variation shown here has a mahogany body topped with spalted maple, and a mahogany neck capped with a rosewood fretboard. For electronics, the Maverick SM is packed with a Pearly Gates/'59 Seymour Duncan combo.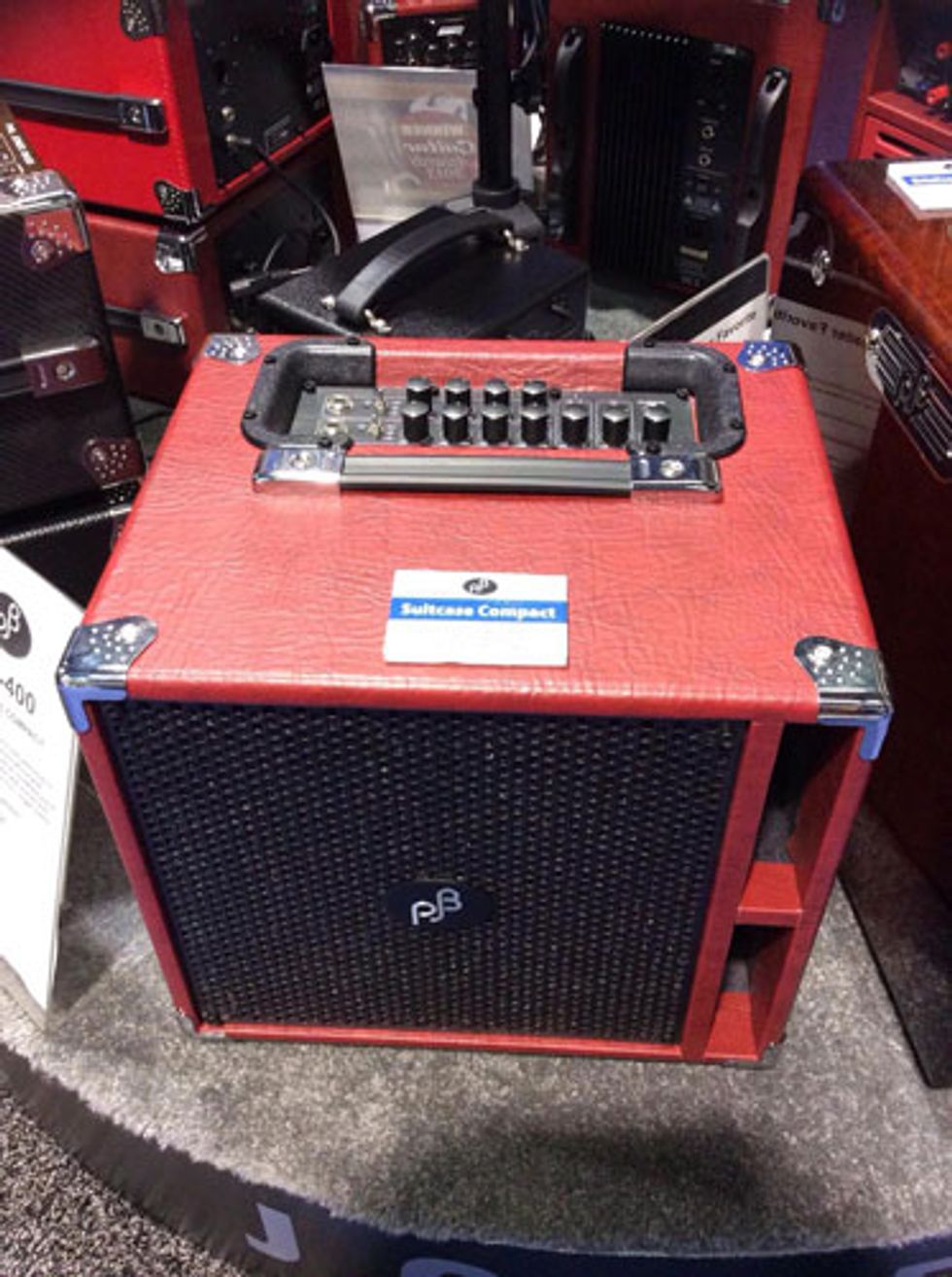 Phil Jones Suitcase Compact
Phil Jones just unveiled the 300-watt Suitcase Compact bass combo. This small yet powerful 2-channel amp houses four of Jones' 5" PJB Piranha speakers and weighs in at a back-friendly 40 pounds.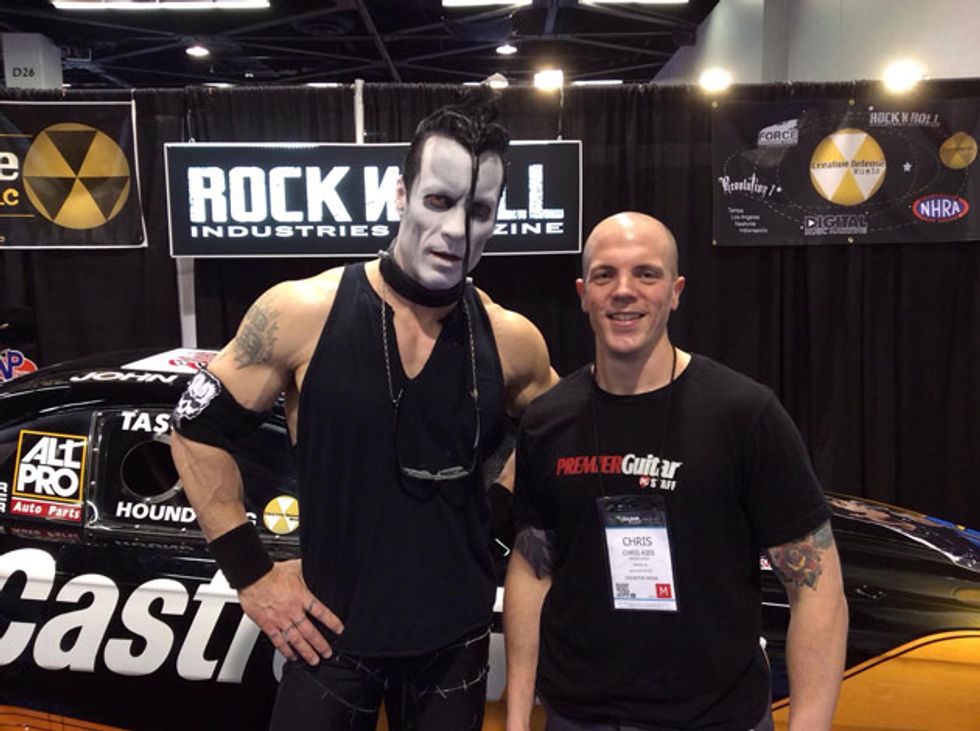 Doyle Wolfgang von Frankenstein
PG associate editor Chris Kies ("Last Caress" was the first song he ever hammered out) with his hero, former Misfits guitarist Doyle Wolfgang von Frankenstein at NAMM 2014.