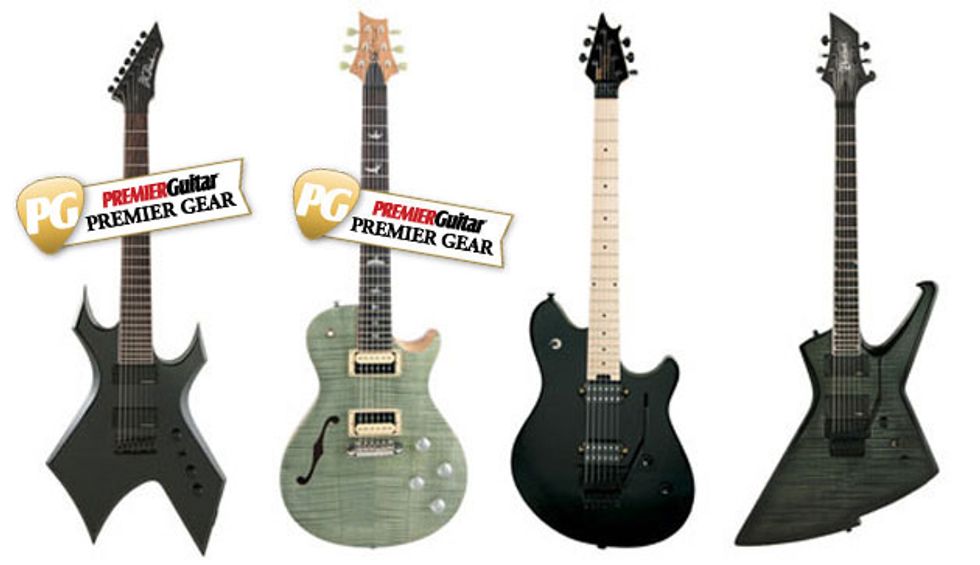 Click on the guitar you want to read more about.
The realm of heavy guitar that includes shred and the many mutations of metal is a beast of countless shapes. The considerable differences between the guitars reviewed here highlight the depth and breadth of metal's many subgenres. From the fluid, EMG-propelled muscularity of the Blakhart HX FM or 7-string thunder of the B.C. Rich Warlock Lucky 7, to the re-imagined classicism of the EVH Wolfgang Standard and PRS SE Zach Meyers, these guitars provide numerous ways to probe the darkest depths of heaviness.
But what's most remarkable about these instruments is that each can be had for 750 bucks or less. And if you're a devotee of the guitar's darker side who's also on a budget, here's something to celebrate: Each instrument provides an impressive heap of brutishness while, in many cases, offering a refined side too.
Click through to read each review or pick the axe you want to learn more about below:
PRS SE Zach Myers
EVH Wolfgang Standard
Blakhart HEX FM Philip Fasciana Signature
B.C. Rich Warlock Lucky 7