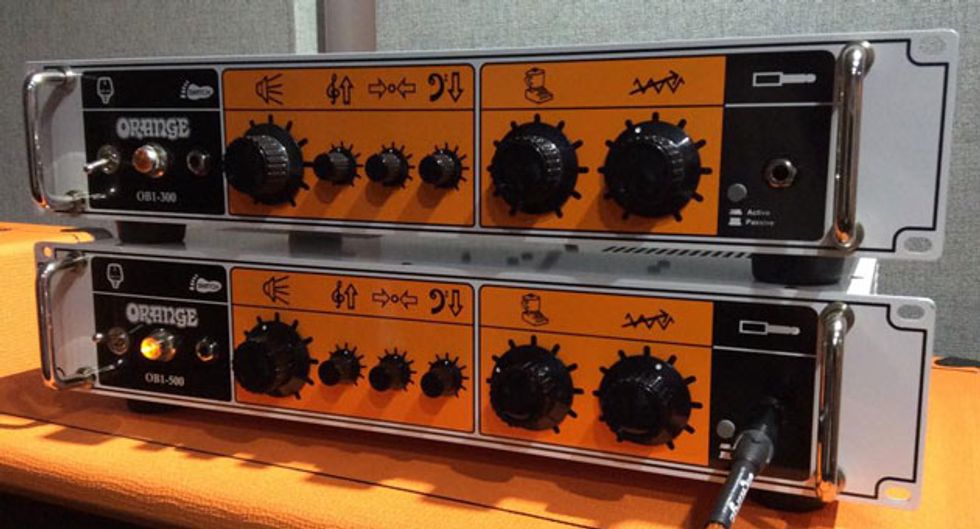 Orange OB1-500
Bassists who dig delicious, tube-style grind are going to be super stoked about the incredible-sounding new Orange Amplifiers OB1-300 and OB1-500 amps. These class AB behemoths feature toroidal transformers, incredibly wide-ranging EQs, and a badass new harmonics section (two right-hand knobs) that really transform the tone from fat and vintage-y to bowed-rattling buzz.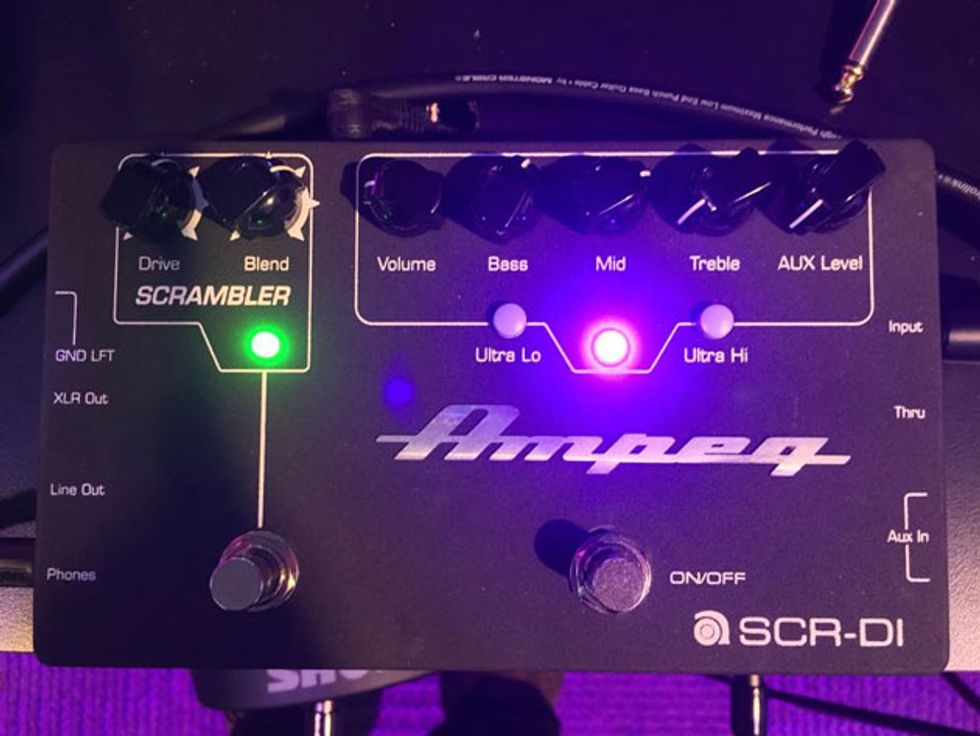 Ampeg SCR-DI
Ampeg came to town with their new SCR-DI. It's a bass DI with Scrambler overdrive that combines an Ampeg preamp, EQ pedal, and overdrive stompbox in a rugged enclosure.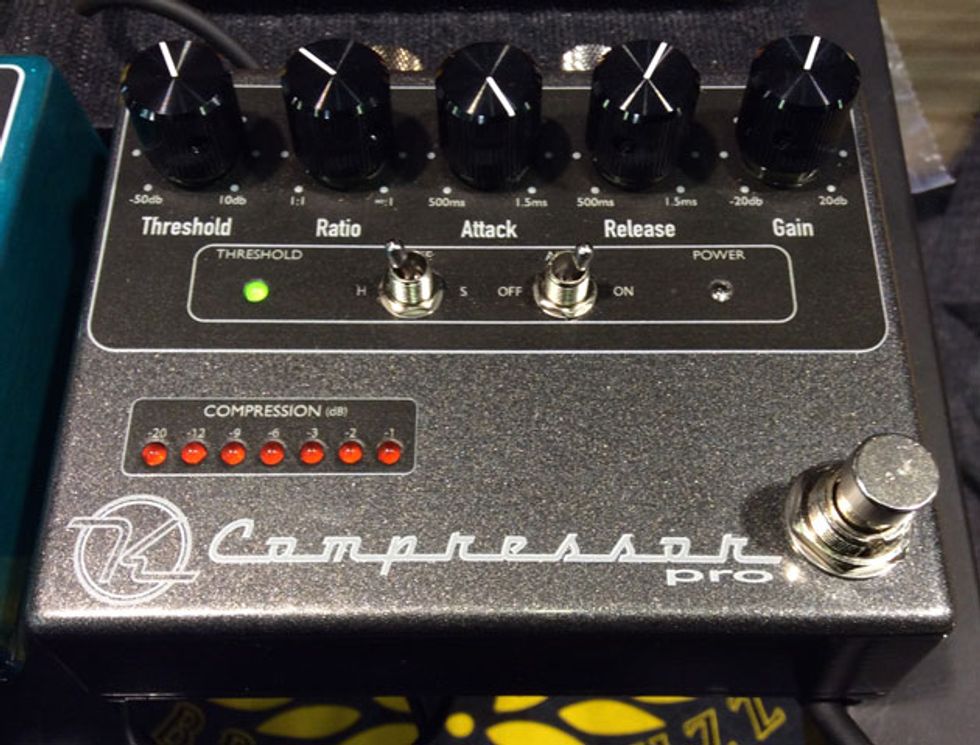 Keeley Compressor Pro
Keeley Electronics' new Compressor Pro puts the sophisticated features of a high-end studio unit—including hard- and soft-knee modes, multi-LED meter, and the full complement of threshold, ratio, attack, release, and gain knobs—in a reasonably sized stompbox that guitarists, bassists, and recording enthusiasts will appreciate.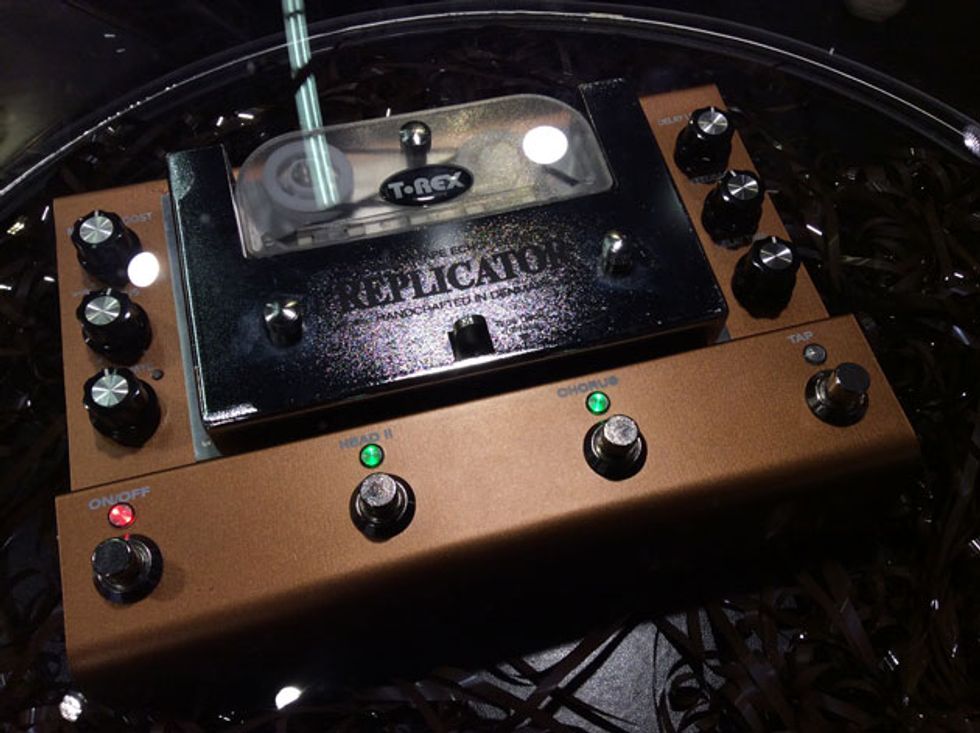 T-Rex Replicator
The not-quite-ready-yet Replicator tape-echo features a super-tough proprietary cassette, two playback heads, chorus, and—get this—tap-tempo and expression-pedal control! Approx. street price for the Replicator will be $699.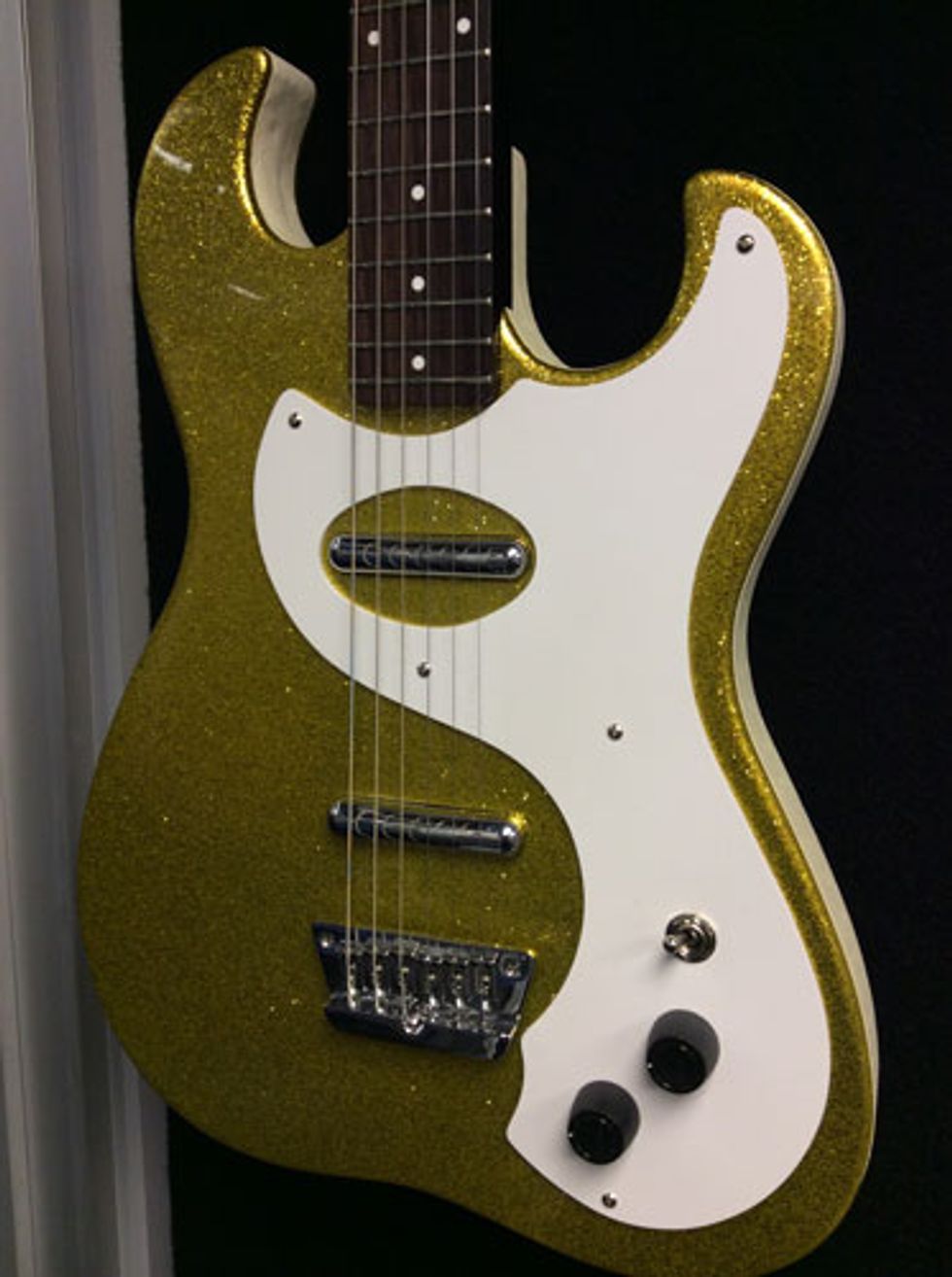 Danelectro '63
Danelectro—the kings of cheap chic—gave the existing '63 model both sonic and cosmetic upgrades: Its two pickups have been revamped to beloved '50s specs, and it's also now available in four wonderfully garish sparkle finishes.