PG Editors pick their top gear from the fourth day of NAMM. See everything from day 4 in our photo gallery.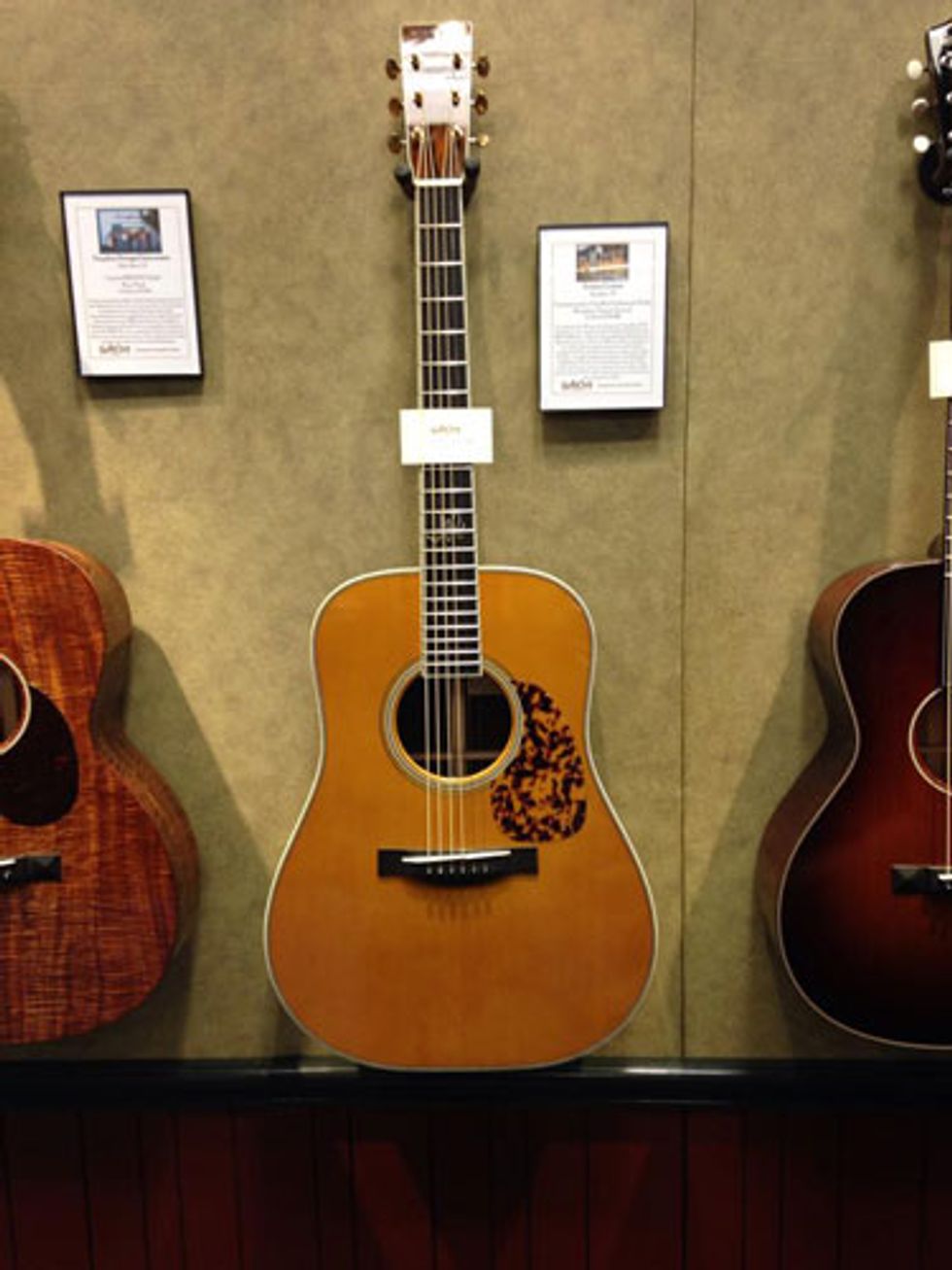 Santa Cruz Tony Rice Signature Model
Santa Cruz Guitar's Richard Hoover (one of the real gents in the biz,) dove into a stash of his most priceless and prized tonewoods to build this Tony Rice signature model. The top is 100-year old German Spruce, and the Brazilian Rosewood that make up the back and sides are from a batch that Hoover considers some of the best sounding he's encountered. The one-of-a-kind guitar is very expensive. But the proceeds go to Tony Rice himself who has been unable to perform due to severe arthritis.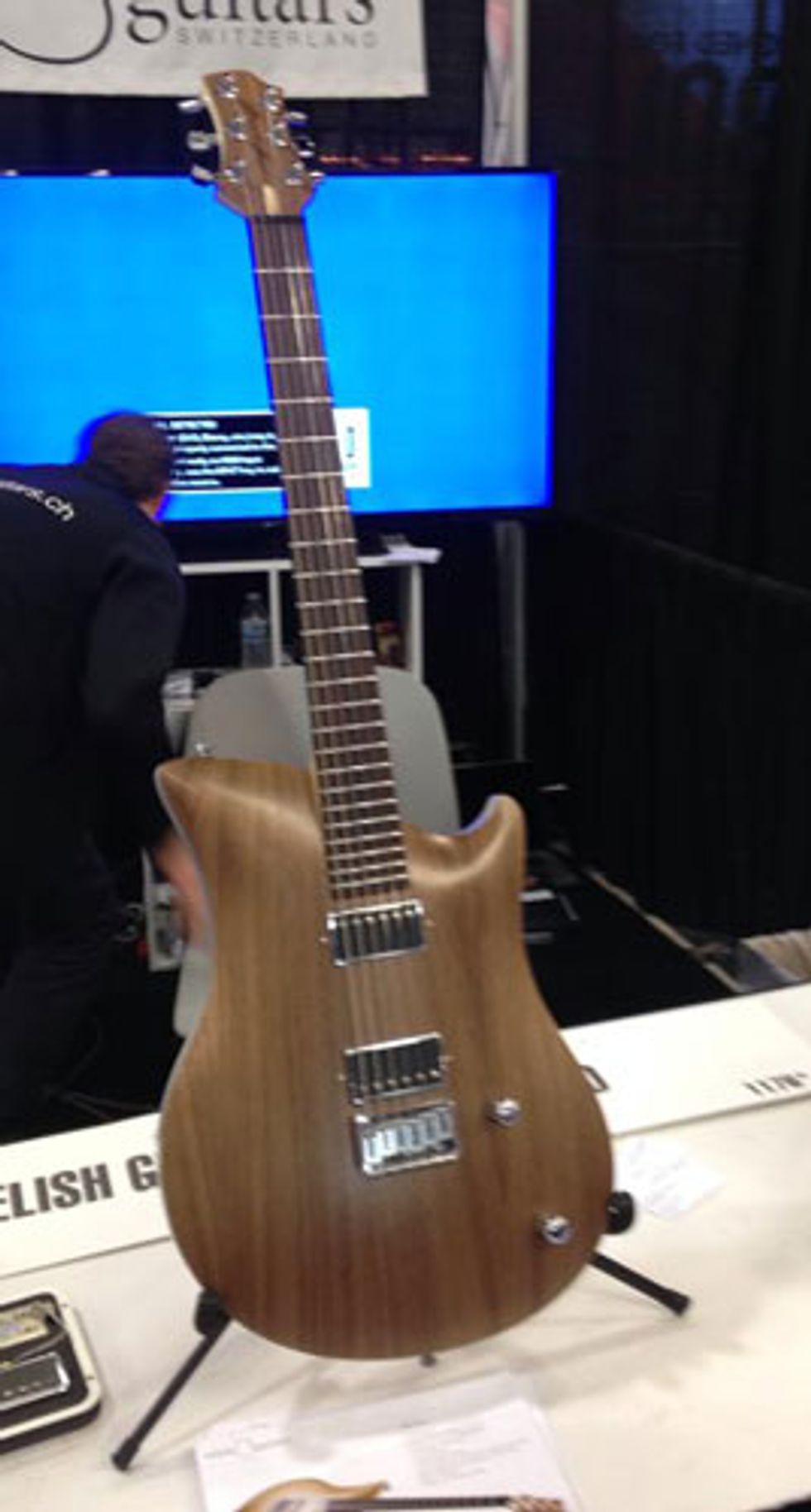 Relish Jane
Relish Guitar's new Jane's six strings are built around refreshingly original contours and shapes, and a construction method employing aluminum center block and sides and laminate wood tops--in this case walnut. Pickup switching and muting is performed using a touch sensor system, which is both fast and simple, but adds to the streamlined feel of the instrument. Resonant and very pretty sounding guitars indeed.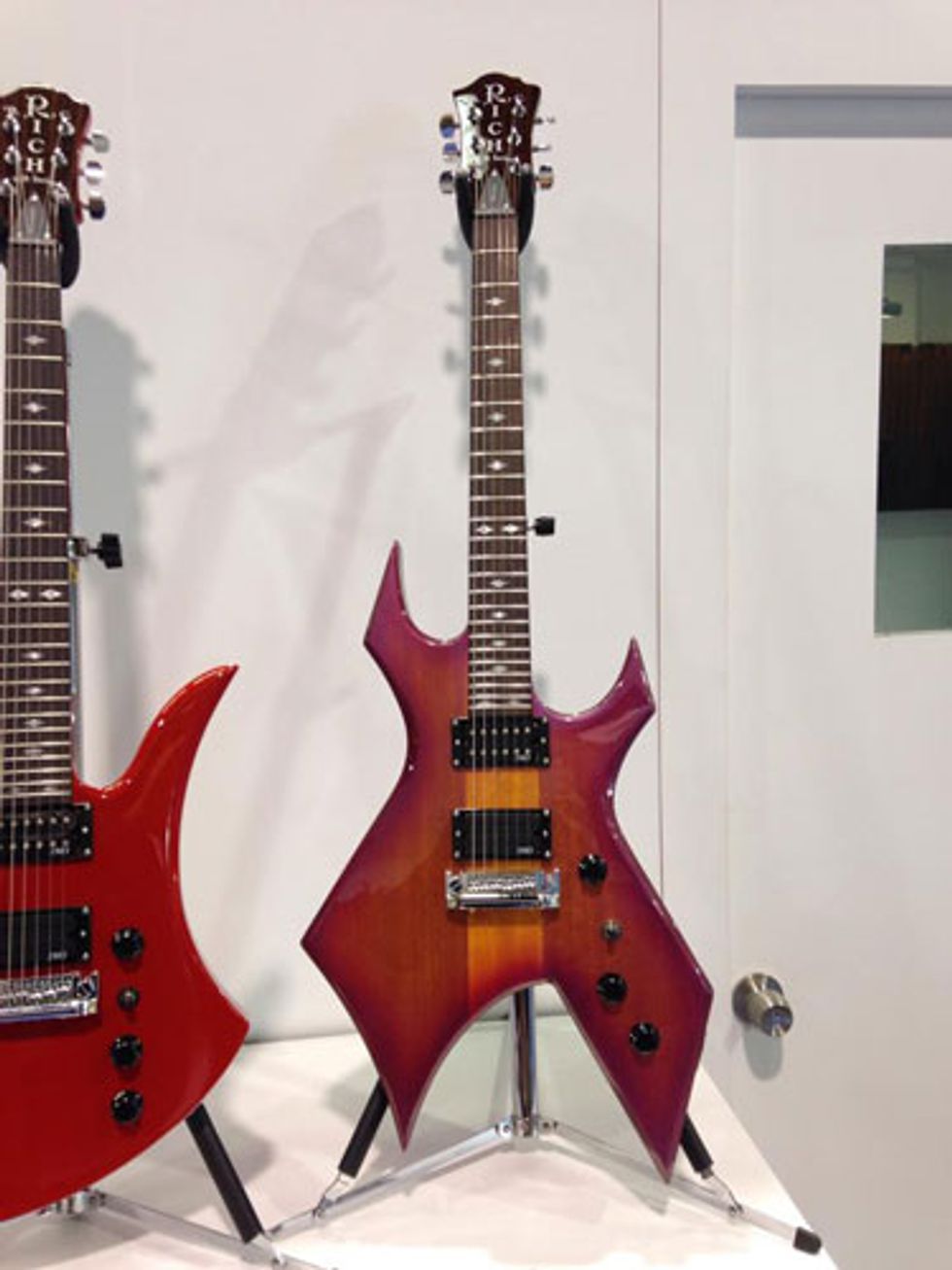 B.C. Rich Rich NJ Retro Warlock
It's hard to do justice to the cherry sunburst pearl finish on the new BC Rich NJ Retro Warlock, but if a tequila sunrise blended with some sparkling grape essence sounds appealing to you (we found it awesome) then you'll love what's going on here. The maple neck-through design also features mahogany wings. A super-solid Nagoya-style BC Rich for just $599.