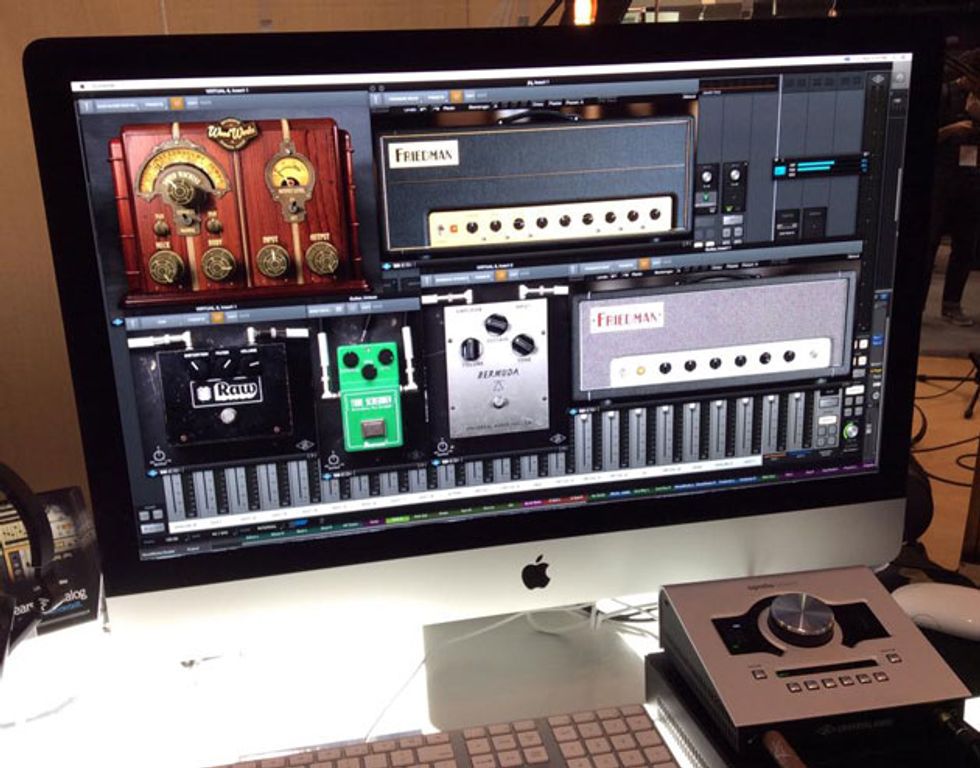 Universal Audio Apollo Plug-Ins
Universal Audio debuted three super-cool new plug-ins for their Apollo recording interfaces. Sound Machine Wood Works ($299) lets you plug in a piezo-equipped acoustic and get studio-miked sounds, as well as re-voice resonance and acoustic properties. The UA Distortion Essentials bundle ($249) features an official Ibanez Tube Screamer TS808 emulation, a simulation of an early-'80s Pro Co Rat, and an emulation of a '70s Big Muff Pi. And the Friedman Amplifiers Plug-In Collection by Brainworx ($249) features emulations of Dave Friedman's DS40 and BE100 amps.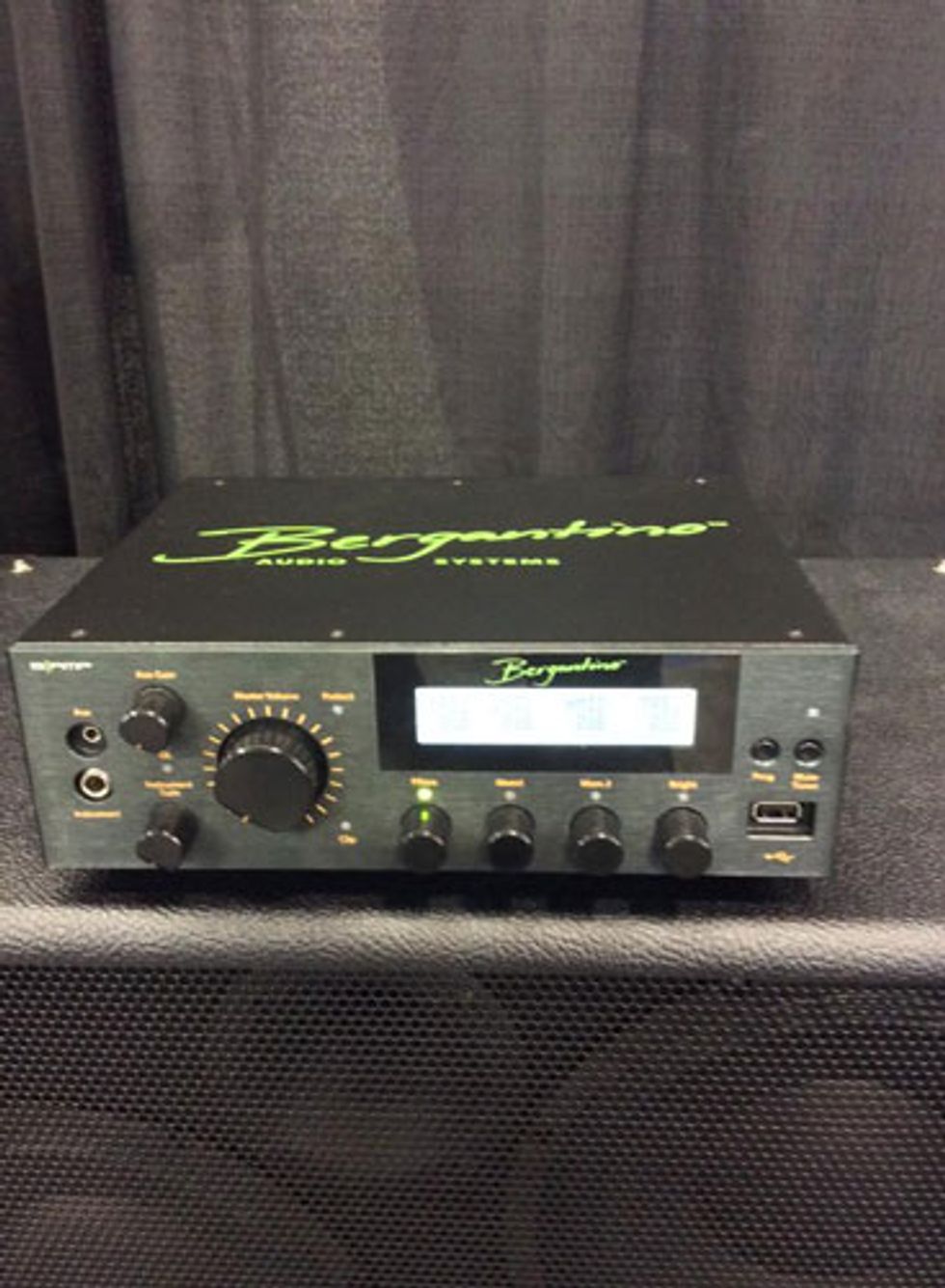 Bergantino B-Amp
Bergantino Audio Systems had their new B-Amp bass rig in the house at NAMM 2015. It's an embedded-system controlled amp with multifunction tone controls, programmable chromatic tuner, programmable filters, USB port for software upgrades, and a 700-watt RMS power section.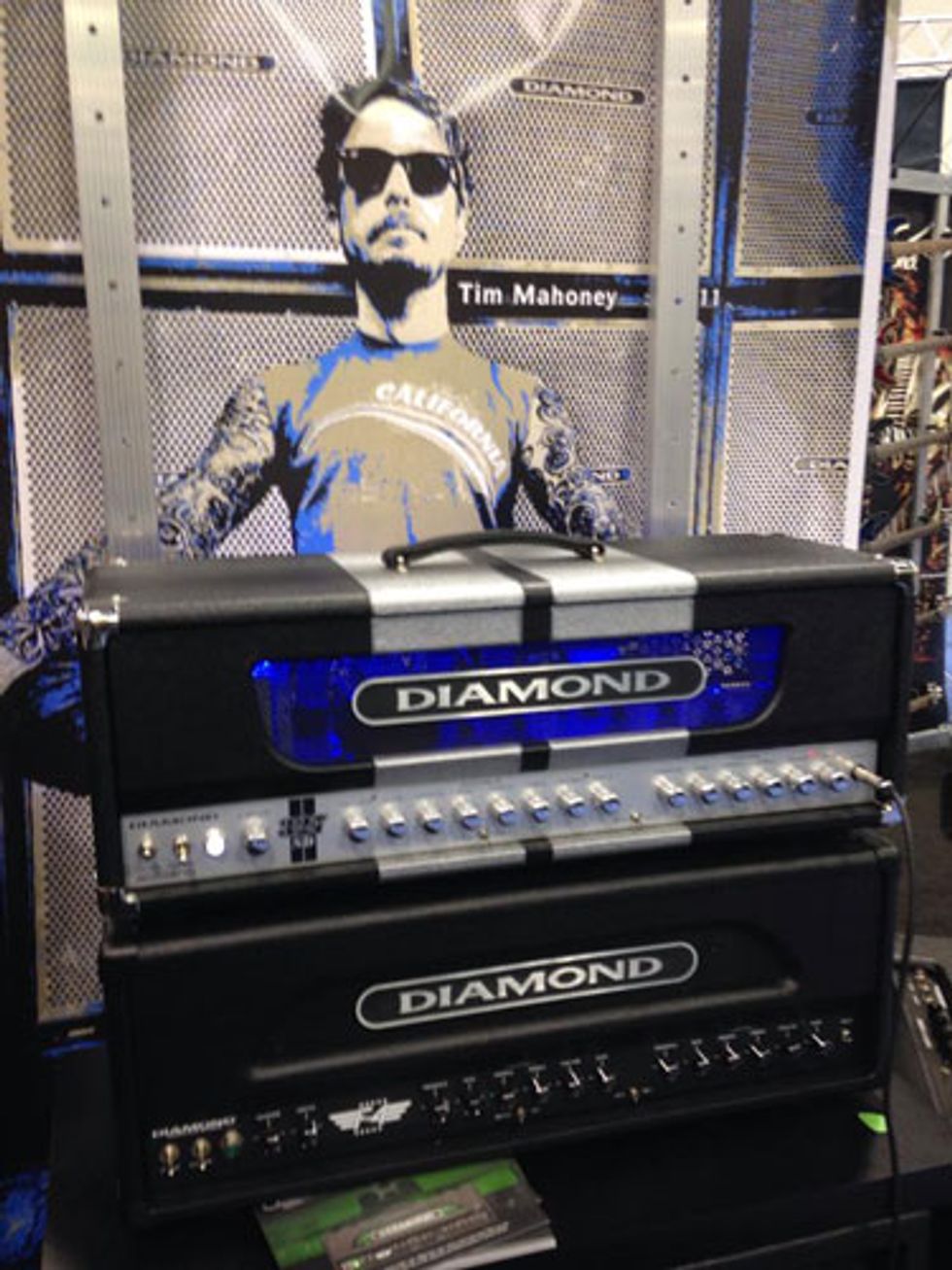 Diamond 327SD
Diamond and Soldano came together to craft the limited edition 327SD. It's a 100-watt, 4 x 5881, 6 x 12AX7 monster--heaving with low-end and equally capable of crazily rich crunch and very pretty clean tones. Brutal and beautiful, but there won't be many....
Electro-Harmonix
Holy EHX Batman! Electro-Harmonix had a slew of new stompbox candy to share at NAMM 2015 including the Deluxe Electric Mistress flanger, Super Pulsar stereo tap tremolo, C9 Organ Machine, B9 Organ Machine, Holy Grail Neo reverb, Octavix fuzz and octave-up effect, Bad Stone phase shifter, Good Vibes modulator, and the Bass Soul Food overdrive.