13. KEN Mode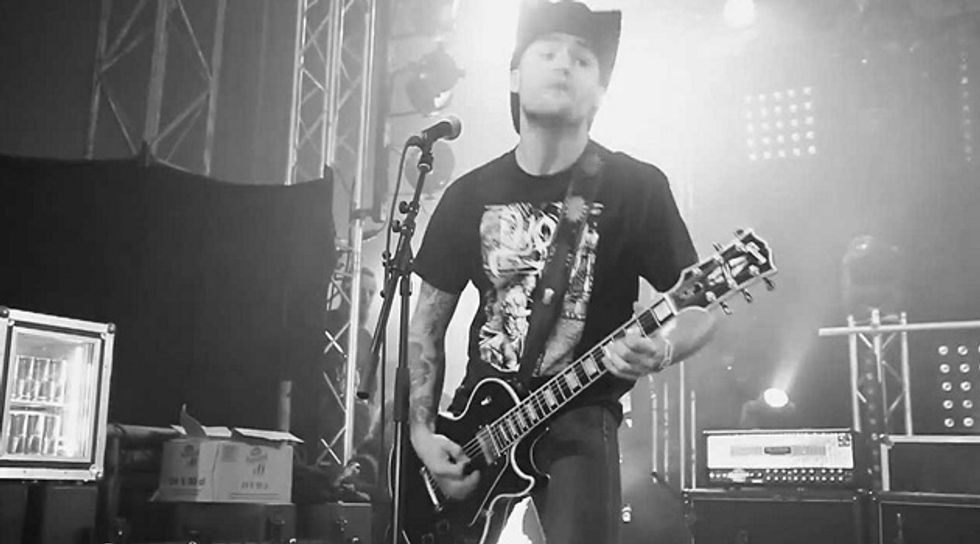 Let's get this out of the way right now: KEN Mode is taken from Henry Rollins' memoir
Get in the Van
and it stands for Kill Everyone Now. As you can imagine, the Canadian trio are not singing about love and playing in swayable time measures. They're loud. They're brutal. They're abrasive. And they're infectious. Guitarist/singer Jesse Matthewson hammers out chords and lyrics much in the same aggressive, disregarding manner that Shellac's Steve Albini performs, while bassist Skot Hamilton demands your attention with his thundering bass romps. Fittingly, the group's forthcoming sixth album
Success
was engineered by Albini at Electrical Audio.
Jesse Matthewson's Gear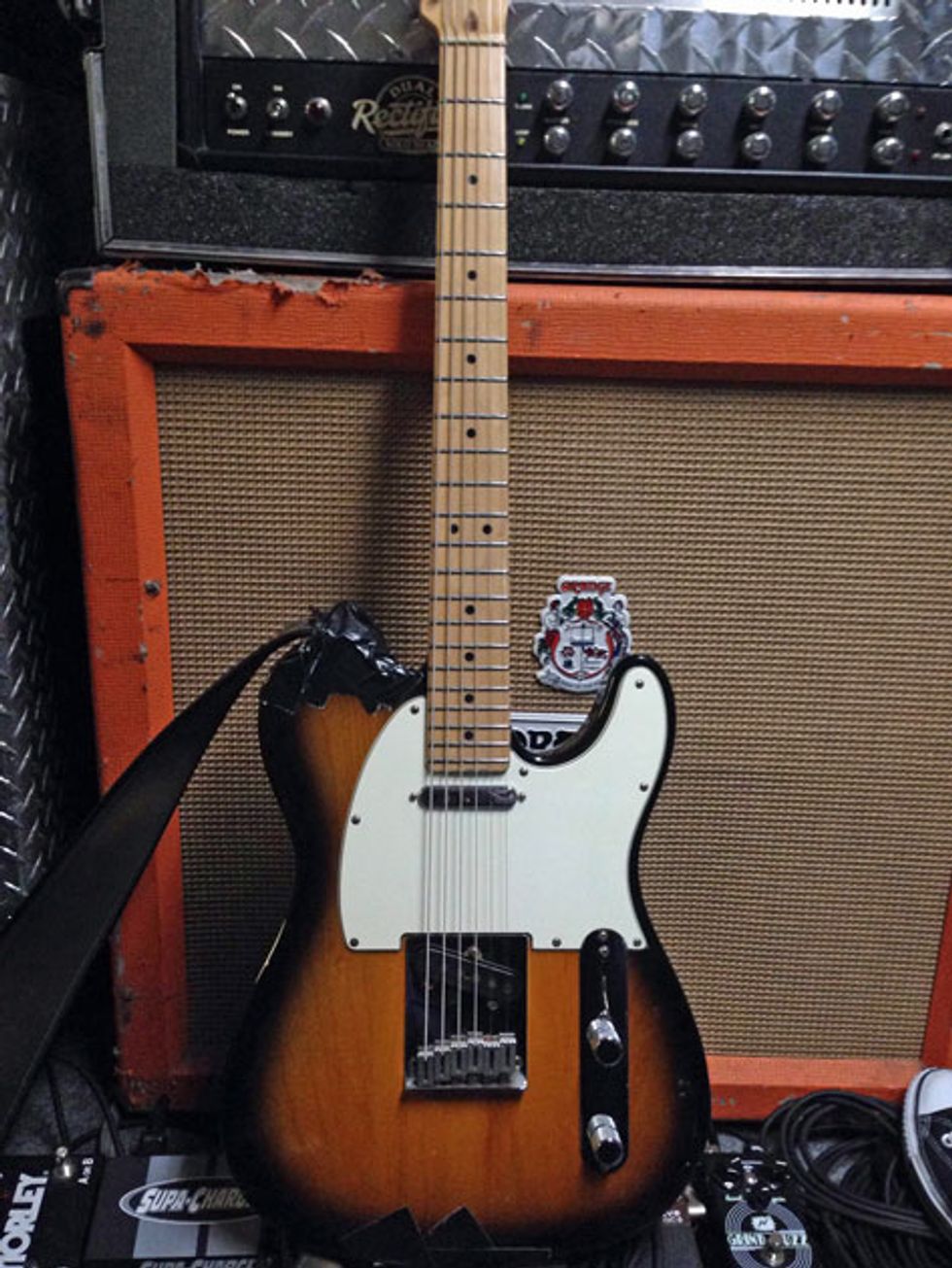 "Over the years my two most trusted guitars were my Gibson Les Paul Custom (which I've recently modded with Lace Hemi Humbuckers) and my Fender American Standard Telecaster (with its original stock pickups). For the past year, I've been gravitating more toward using the Tele on our newer material due to its prickly twang over the Gibson's girthy pummel. To help add a layer of filth, and keep consistency when renting amps, I've been utilizing the Fuzzrocious Demon King a lot. Aside from my tuner, it's probably the most-used pedal on my board right now. It cuts and grates like a serrated aluminum can slicing through your skin. The volume on the pedal is turned all the way up, while the overdrive settings aren't even past half, which gives a subtle crunch on top of my amp's gain. This tonal platform gives me the versatility to cut through with the Telecaster, while maintaining the low-end rumble for some of our more 'chuggy' songs.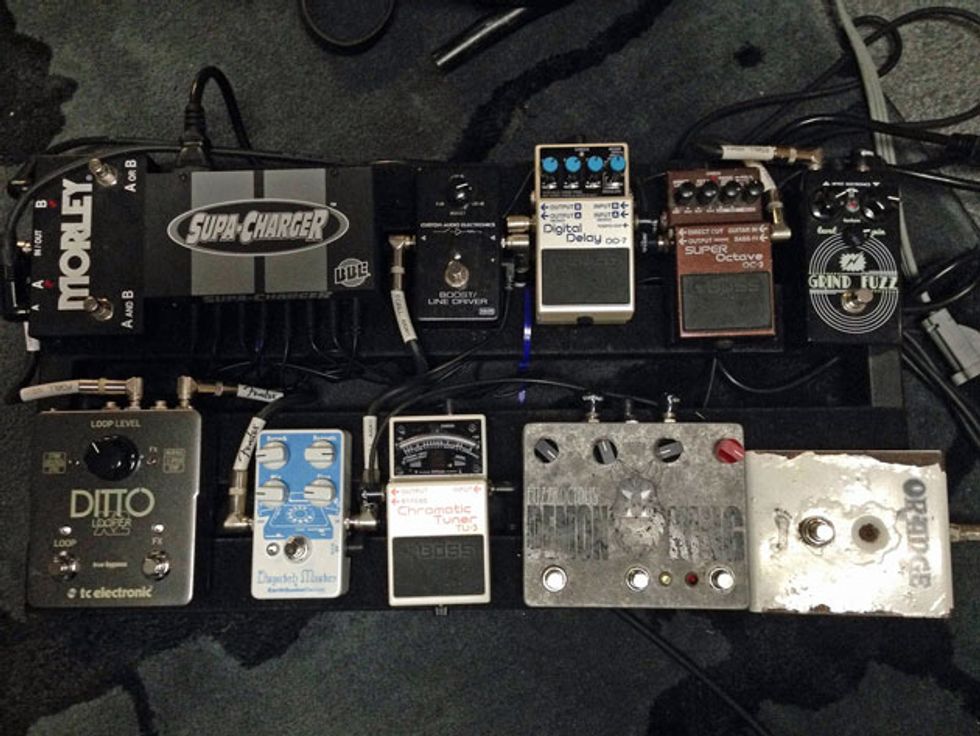 The other colors on my pedalboard include a TC Electronic Ditto X2 Looper that I use to create soundscapes and build moody parts. The EarthQuaker Devices Dispatch Master is the delay box I use for shorter repeats while the Boss DD-5 Digital Delay is set for longer, more ambient tones. To add volume or more grind to my two-amp setup—Orange Rockerverb 100 and Mesa/Boogie Dual Rec—I kick on the Custom Audio Electronics Boost/Line Driver and a Heavy Electronics Grind Fuzz."
Skot Hamilton's Gear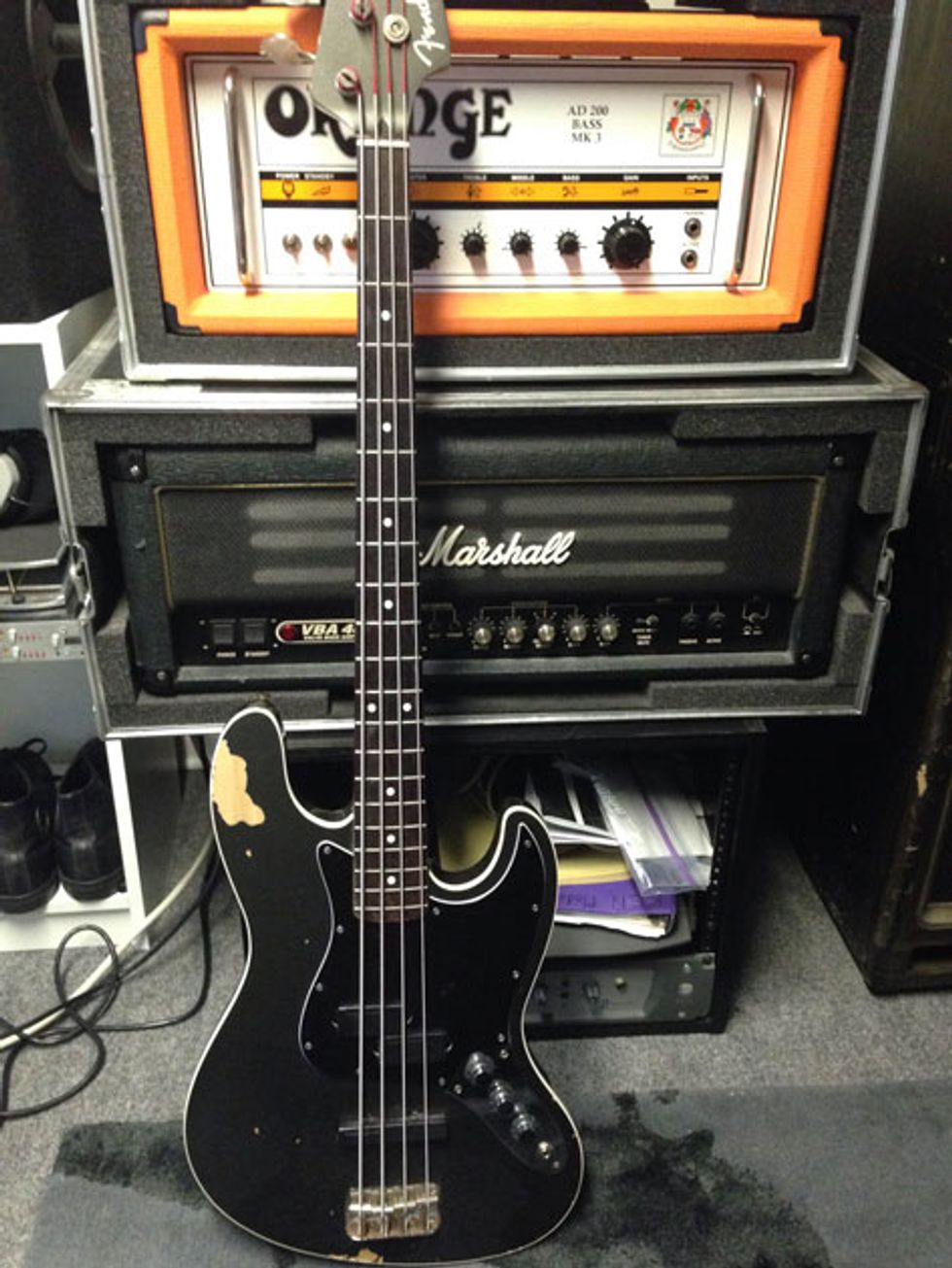 "Since 2004 we've been using our trusty Fender Aerodyne, no matter who was playing bass. In 2013 we upgraded the bass with Lace's Man O' War PJ set, which breathed new life into our bass by cleaning up the overall tonal clarity and low-end tightness.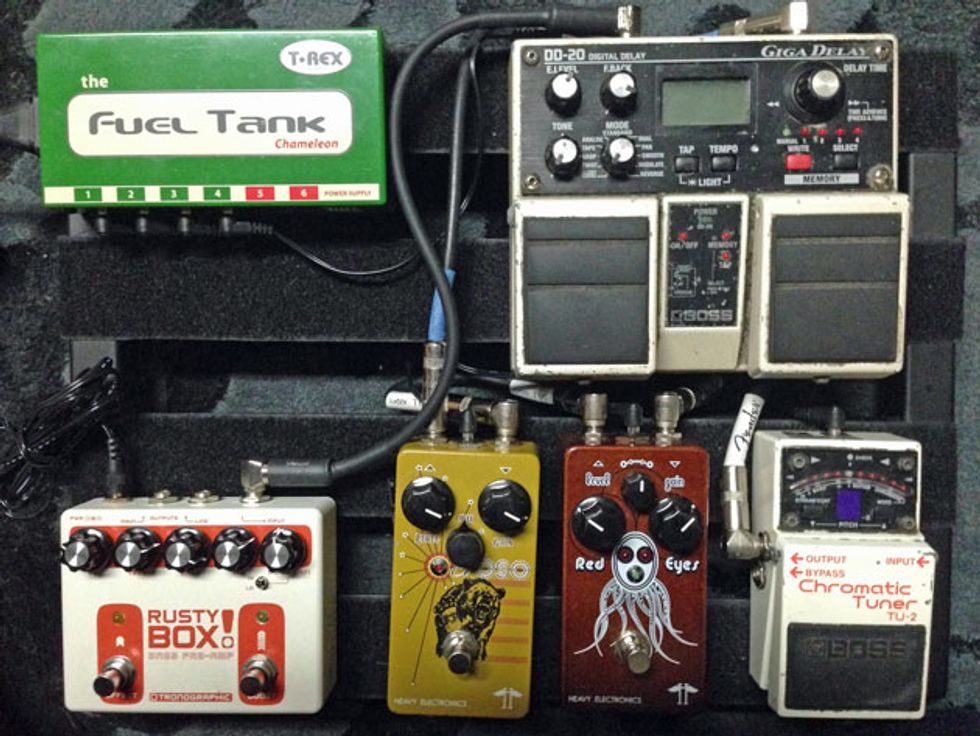 Then we got really hip to Heavy Electronics and for
Success
we utilized a combination of tones from the Red Eyes and El Oso. We also used Tronographic's Rusty Box bass preamp, which is based on Shellac bassist Bob Weston's iconic sounds that come from his Traynor TS-50B amp. (Ironically enough, we recorded
Success
with Steve Albini and Bob Weston at Electrical Audio in Chicago.) For this album, we wanted more out of our bass tone than our classic overbearing distorted speaker-blowing sound, so we branched out to the Red Eyes and Rusty Box to give us a punchier, clearer overdriven tone on the bass—suiting the slightly cleaner songwriting approach we took this time. But it's by no means clean, as the bass still scrapes its way through these songs with a rusted-out precision. I'd like to think of the bass sound in our band kind of the middle ground between a band like Unsane and The Jesus Lizard."