4. Made Violent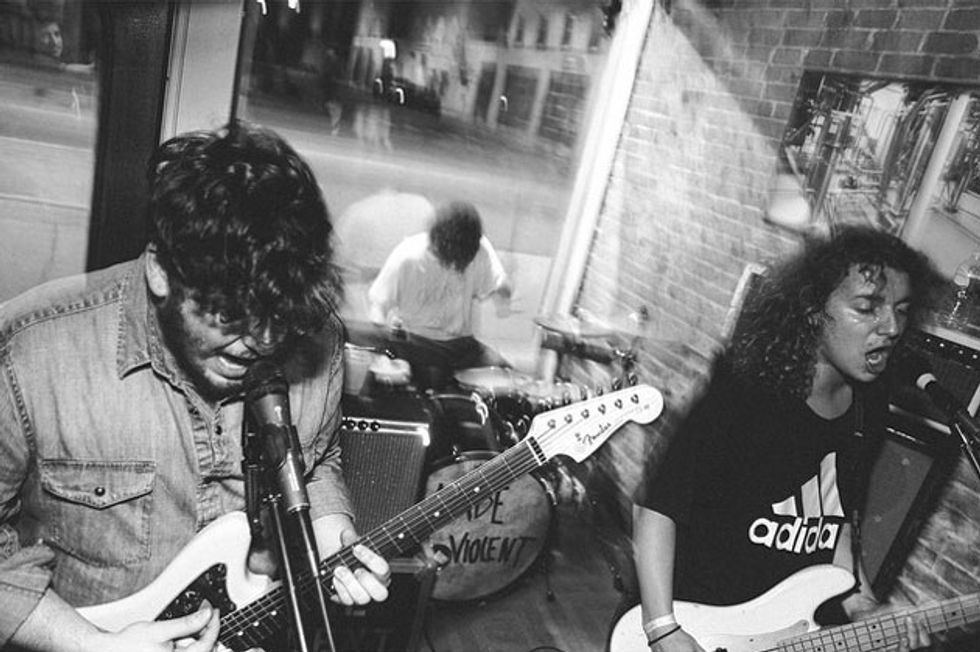 "Two things really matter to us—making as much good music as we can, and touring as much as we can. We never want to stop doing this," says guitarist Rob Romano. This quote exemplifies where the trio are in their young careers as they ready their debut self-titled EP. The New York millennials offer an unapologetic brand of skuzzy rock that hasn't been heard much since the explosions of garage-rock like the Strokes, the Hives, and pre-fame Kings of Leon. Crunching guitars, simple-yet-intoxicating rhythms, and sing-a-long choruses are a formula these cats will be working for years to come.
Rob Romano's Gear

"The current axe that I have the most fun with is a Fender Custom Shop Jazzmaster. It has a Novak PAF in the bridge for more output, and a Mastery offset bridge that makes it basically indestructible. I don't change guitars live so I need something that can handle abuse for an entire set and it does that well thanks to the upgrades.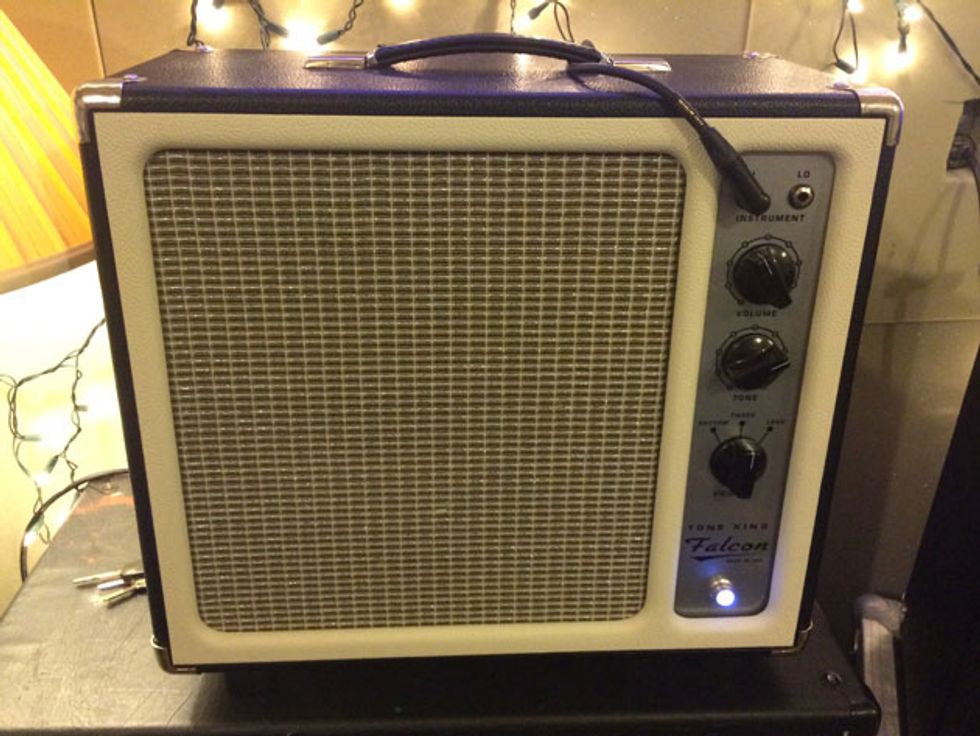 My amp is a Tone King Falcon. It's a 12-watt combo and it's the perfect platform for my sound. Its tone is very old school with a modern attack—it has a simple volume and tone setup while being very touch sensitive. The Falcon loves pedals and sounds huge when you throw a mic on it. Having a loud amp doesn't necessarily guarantee a great tone. Size doesn't matter—it's how you use it.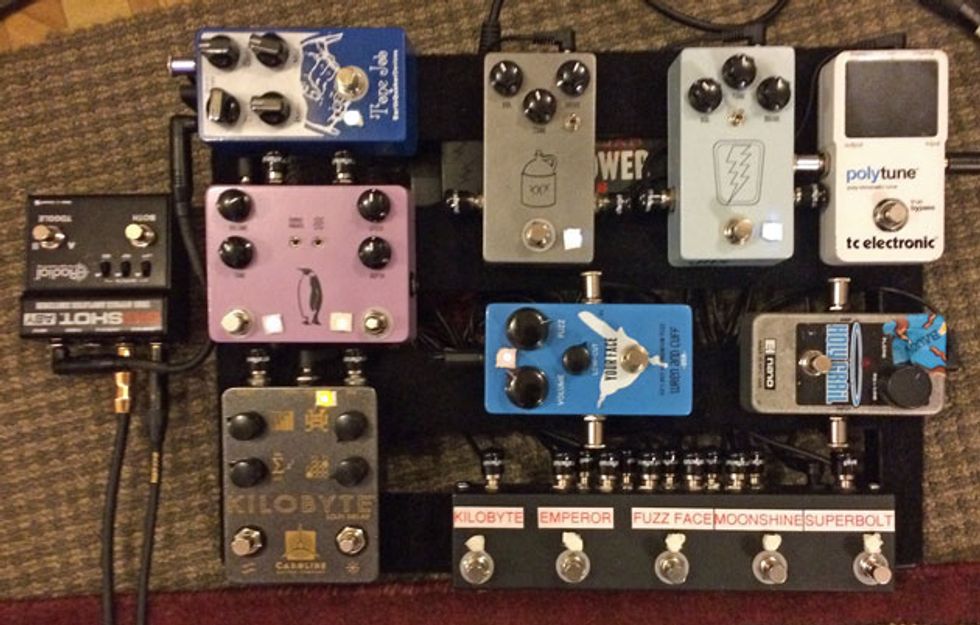 Pedals are a huge part of my rig. Being the only guitar player in Made Violent, I need to have a lot of different sounds to keep the live show interesting. I've been using JHS Pedals for overdrive both in the studio and onstage since the band started. The SuperBolt has been the sound of the band since the beginning. I've also been messing around with the Your Face by Wren and Cuff—it's an old-school fuzz with a lot of versatility. I've always had the classic Electro-Harmonix Holy Grail Nano for spring reverb because I like the idiot-proof single knob. One of my favorite effects is the Caroline Guitar Company Kilobyte delay. It's set to a quick slapback for a double-track effect and has an infinite repeat soft switch. I'm always looking for something to help the creative process, especially for writing. The right effect can sometimes bring an idea out of thin air. Other pedals I have for additional flavoring would be the EarthQuaker Devices Tone Job and the JHS Emperor."
Joe White's Gear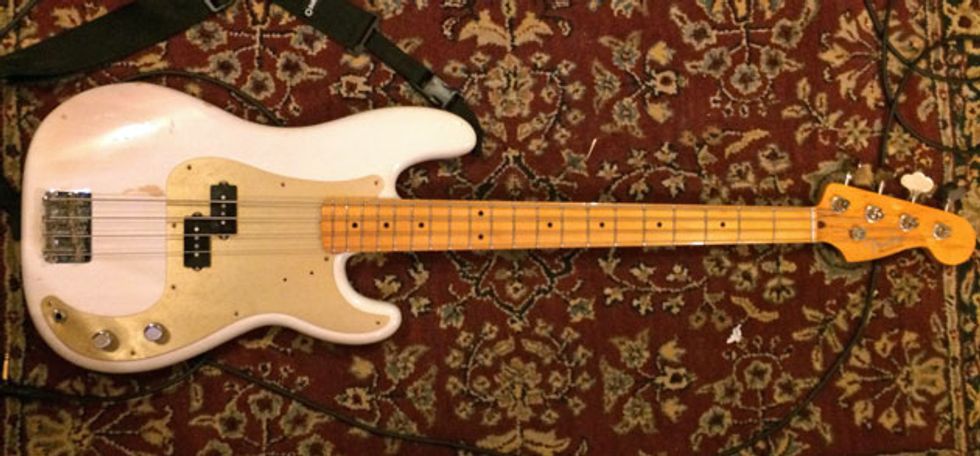 "The only bass that I'm playing live with is a '57 Fender P bass. I love the big chunky neck and fretboard—it makes for really thick, punchy note attack. The way my bass plays definitely has a lot of influence in our music.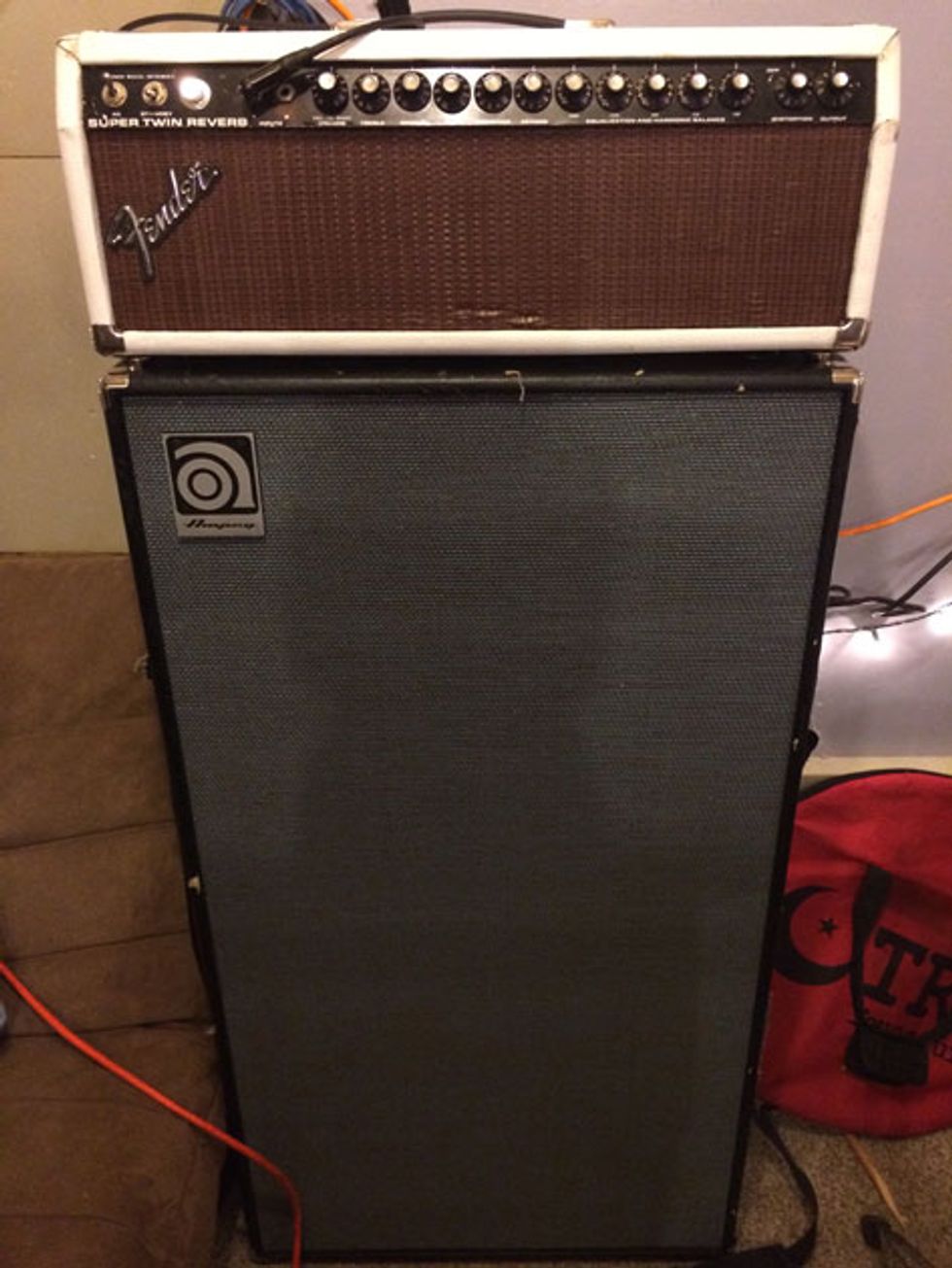 I play a Frankenstein Fender head. What was once an old Fender Super Twin Reverb is now a 180-watt powerhouse. My friend Mo built the old guitar head into a nice bass head. When he was finished modding it, he wanted me to try it and I fell in love with that amp instantly. It's super loud and it still breaks up really nice if any asshole tells us we have to turn down. If you stand in front of that amp and my Ampeg 8x10, you can definitely feel the breeze. The Franken-Fender head really makes my P bass sound like a P bass and, right now, they're inseparable.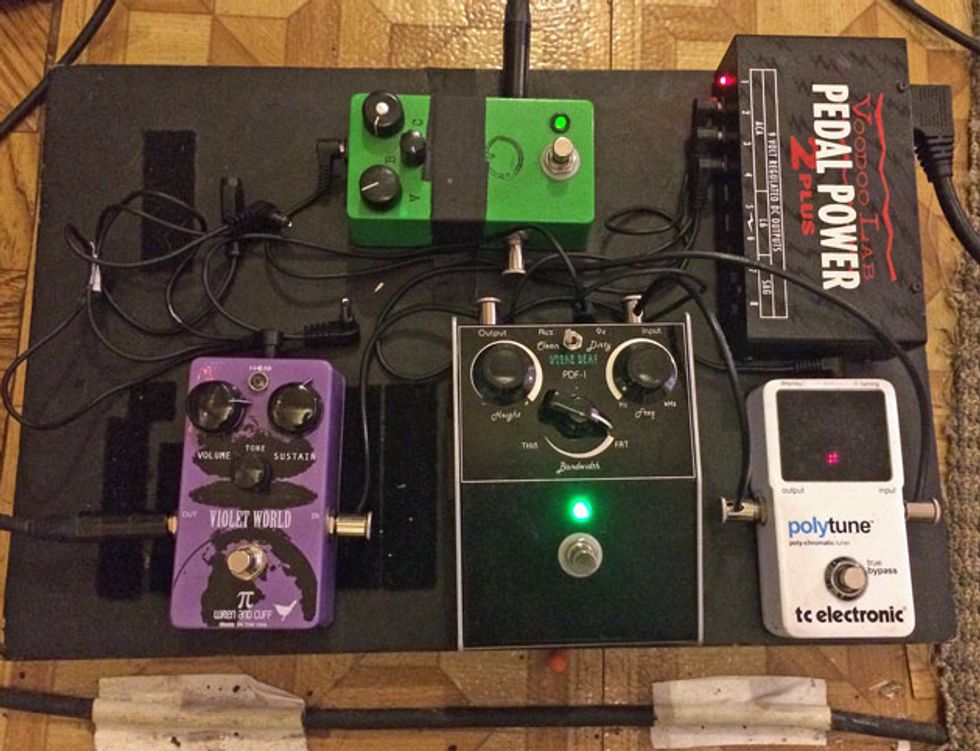 My board is simple—I've got a JHS Lime Aid Bass Compressor dialed kind of low for a subtle squish. I've got a Stone Deaf FX PDF-1 that's on at all times so it can really bring out all the those nice round and gritty frequencies from my bass and amp. When it needs to get louder, I've got a Wren and Cuff Caprid fuzz to incite a little chaos."