5. Lazyeyes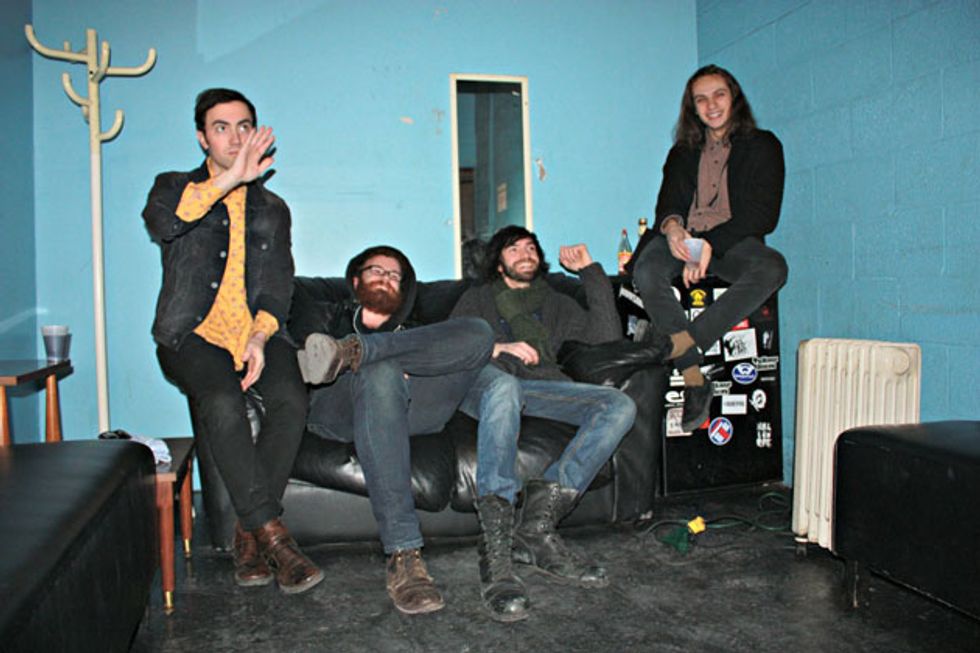 Sure, Brooklyn has become a hipster haven. But, if you're making dreamy, soundscape-infused rock songs, then what's the problem? The trio—guitarist and vocalist Jason Abrishami, Paul Volpe on bass, and Jeremy Sampson—self-released their sophomore EP,
New Year
on January 6, 2015. The new batch of tunes showcases a refinement in their warped, atmospheric pop formula, bolstered by a tad more aggression in the guitar tones. Yet the songs seem to breathe more openly thanks to a healthy dose of surf-rock riffs and plenty of long-lasting delays and cavernous reverb.
Jason Abrishami's Gear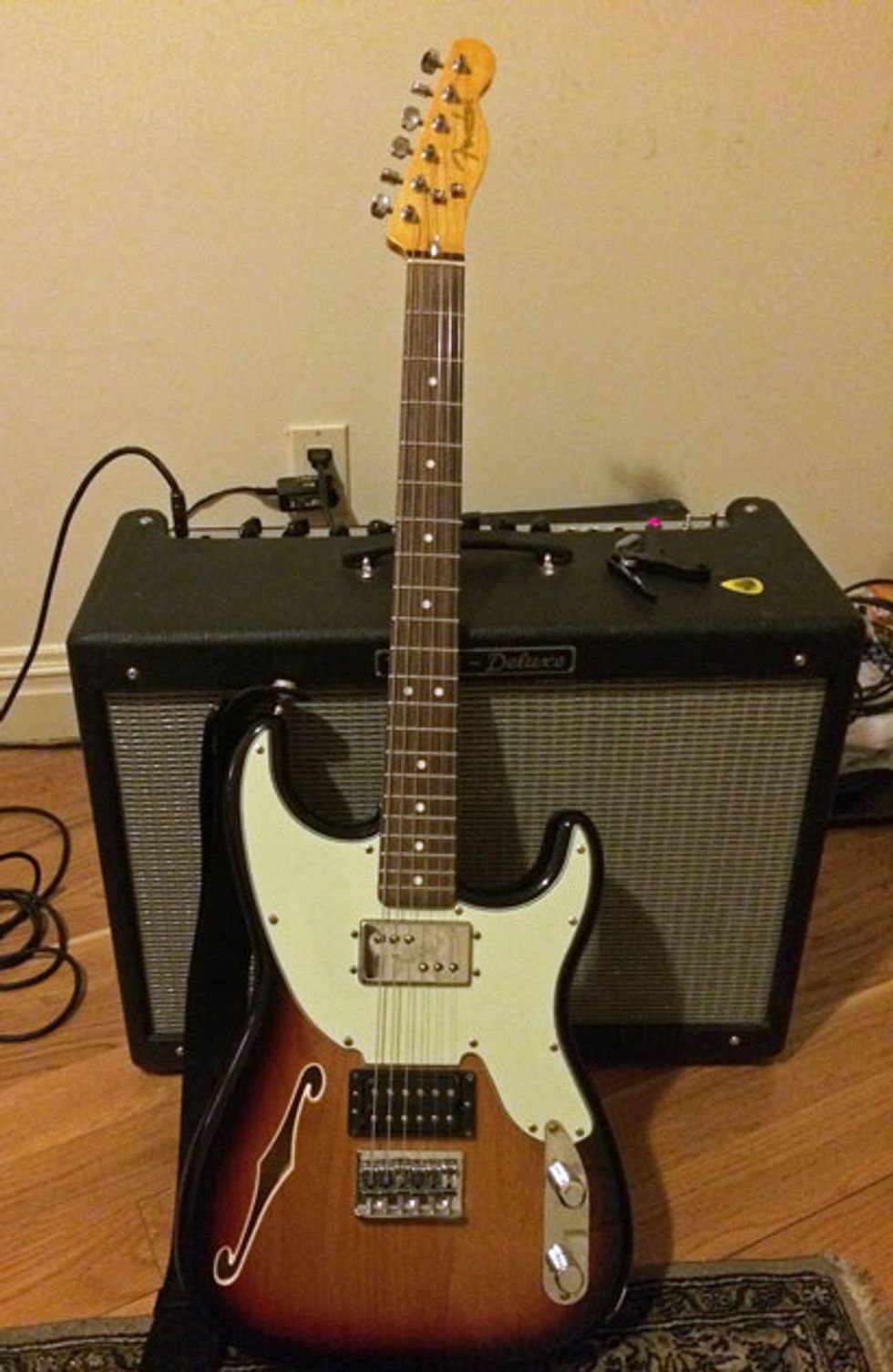 "I used to play straight-up American Standard Teles and similar guitars for years, but I recently tried out their Pawn Shop '72 that pretty much has everything I currently need or want in a guitar. Thanks to its unusual setup—semi-hollow Strat body, humbuckers, and a Tele neck—I can get pretty much any tones or flavors I need with our band.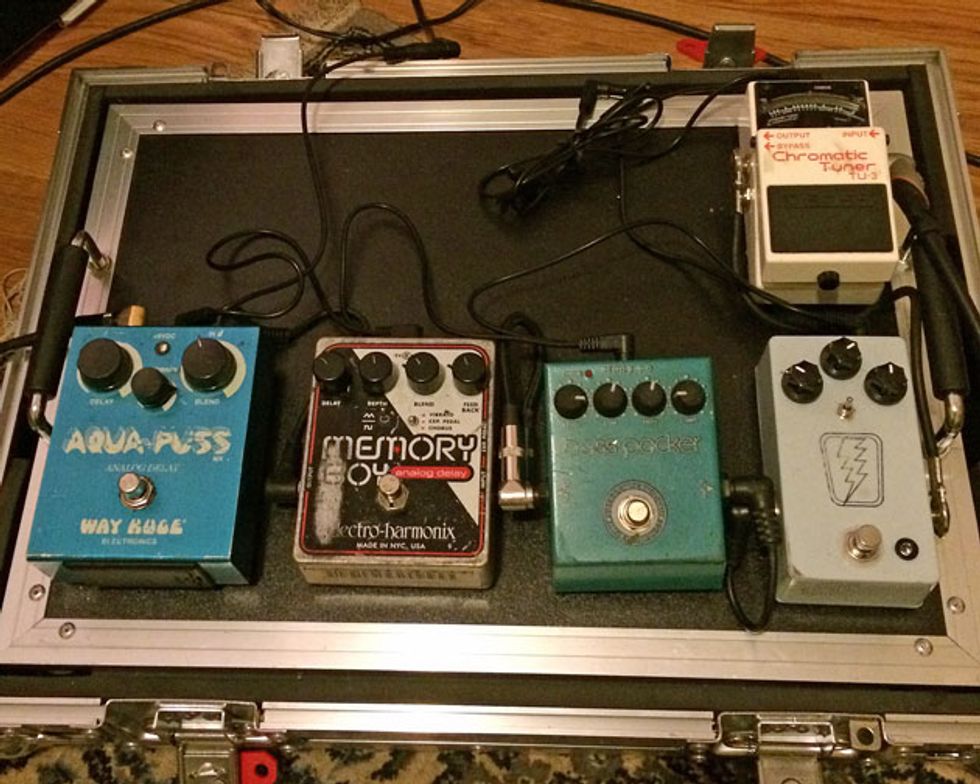 I'd been looking for a pedal that offered a solid overdrive, but wasn't too unbearable and still retained note clarity. I tried over 25 pedals at Main Drag Music before I landed on the JHS SuperBolt and it was too good to pass up. (Plus, I had been at the store a
long
time.) The AMT Electronics Bass Packer is what I use for an extra volume boost during solos and some choruses. The Way Huge Aqua-Puss is my main delay pedal because it's the perfect fusion of a vintage, analog delay and tape-based echo. It's super easy to control, too. The Electro-Harmonix Memory Boy is something that I kick on for an extra chorus/delay while using the Aqua-Puss—it makes a really cool effect when both are on. Everything gets fired through my Fender Hot Rod Deluxe combo. I love that amp's reverb tank—it's so good, there's no need for an extra pedal!"
Paul Volpe's Gear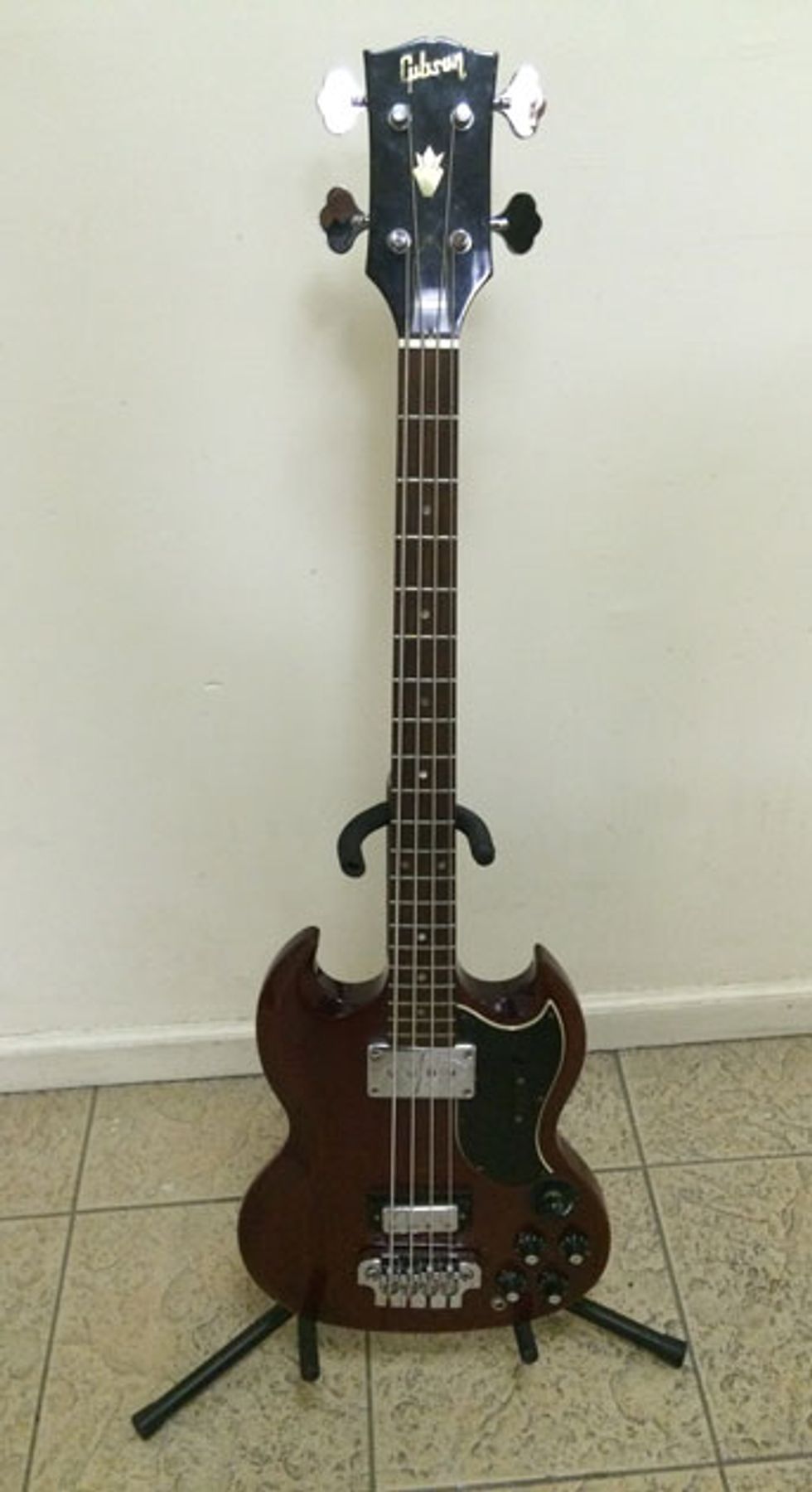 "My bass is a 1969 Gibson EB-3 that I rescued from a pawnshop in San Francisco. It was missing the original bridge and I had to mod a Hipshot replacement to make it work. It's a fun, big-sounding, short-scale bass that I'm glad I stumbled upon.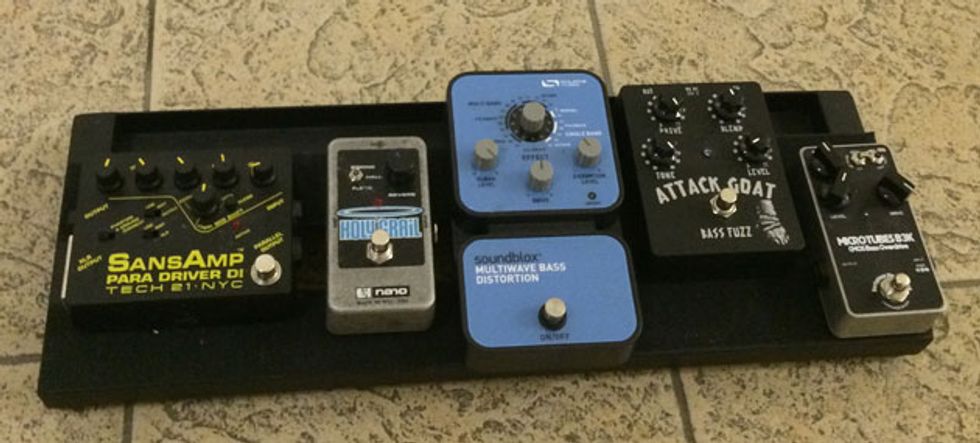 I use the Darkglass Electronics Microtubes B3K for my basic overdrive because I feel it adds just enough dirt while still sounding like my bass and I'm still able to hear each note. The Wounded Paw Attack Goat Bass Fuzz is turned on for the max overdrive for the heaviest parts of our songs. Sometimes I use it in combination with the Microtubes to get the absolute maximum brutal distortion possible. Source Audio's Soundblox Multiwave Bass Distortion is the stomp I use for a little octave distortion on a few tunes—it's one of my favorite pedals. The Electro-Harmonix Holy Grail gives me just a touch of reverb that rounds everything out and gives my tone a little added depth. The Tech 21 Sans Amp Para Driver DI is something every gigging bassist in NYC needs to have. You can forget about lugging around an amp and/or cabinet because you can easily dial up the tone you're looking for with pretty much any backline amp a club will provide. It's a total lifesaver."