11. Courtney Barnett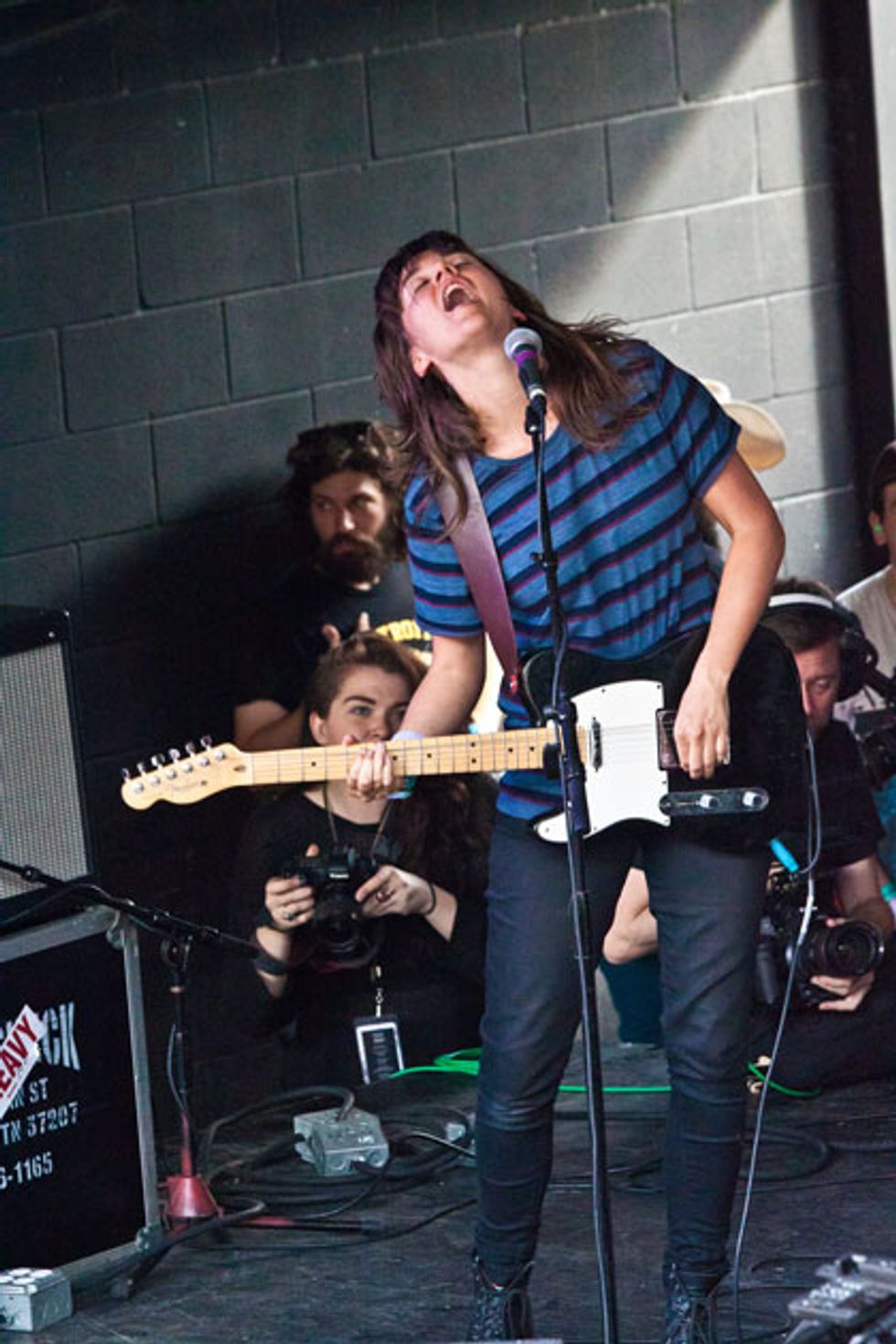 If SXSW had an indie-darling award, it would most certainly be given to this Aussie rocker. She's received attention from
Rolling Stone
,
Pitchfork
,
Spin
, and she's even in the next issue of
PG
. The three aforementioned mags fluttered over her painfully plain yet deeply reflective lyrics that are delivered deadpan as if Barnett was comedian Steven Wright's long-lost Australian daughter. The reason
PG
has taken note is for her ability to barely harness distorted feedback in intensifying crushers like "Small Poppies" and "Kim's Caravan." But we also love her softer songwriter side, wrapped in warbling tremolo and warm chorus bubbles showcased in tracks like "Depreston." With her knockout debut album dropped last month and a slew of American TV and festival appearances, it looks like Barnett will be stateside for as long as she can stand it.
Gear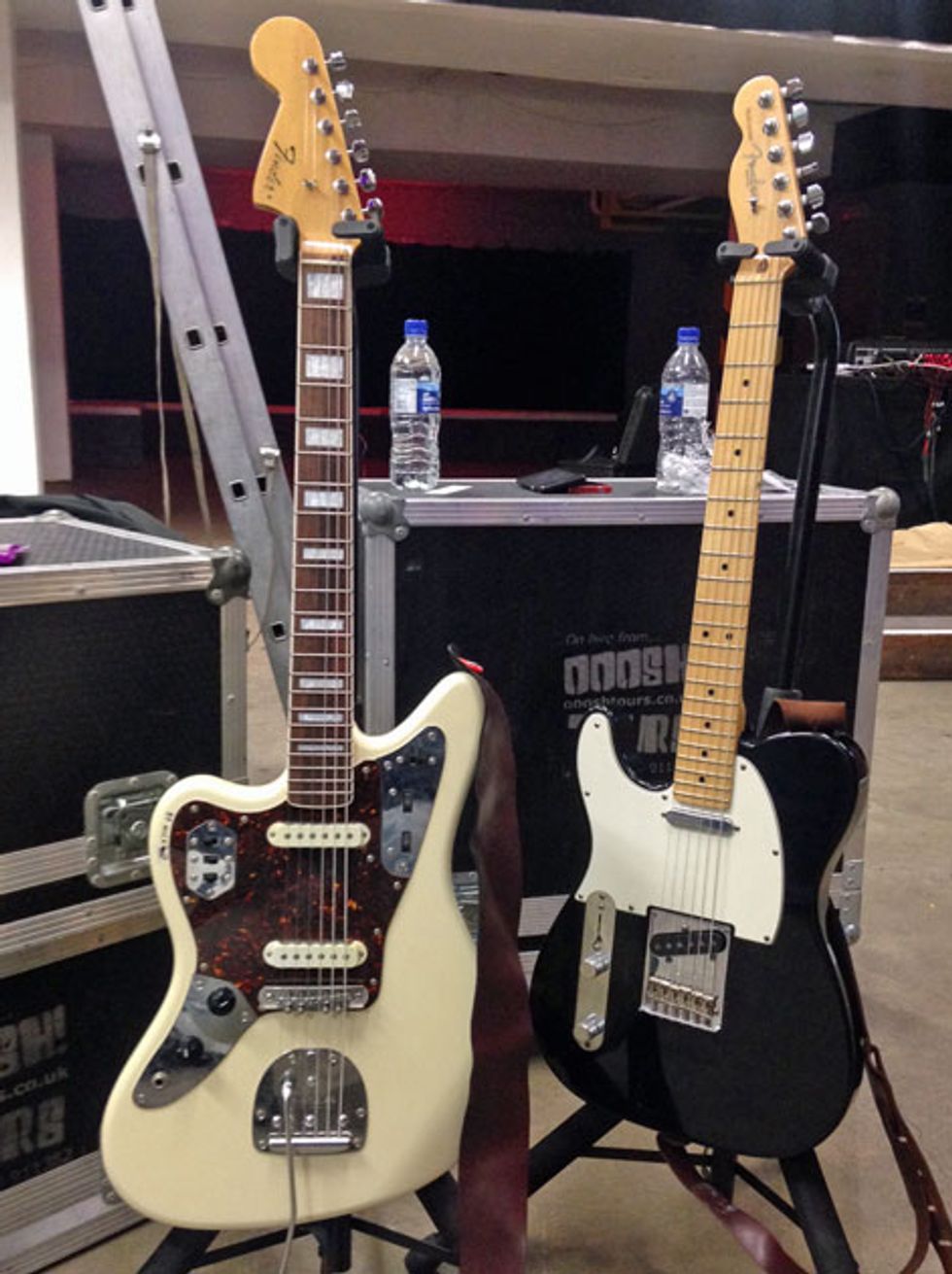 "I pretty much only use two guitars while touring—a Fender American Standard Telecaster and a Fender Classic Player Jaguar Special. The Tele is the one I play the most and is set aside for bluesier songs like 'Avant Gardner,' 'Lance Jr.,' and 'David,' whereas the Jag is for the dingy songs that need some wonky tremolo arm stuff like 'Aqua Profunda!'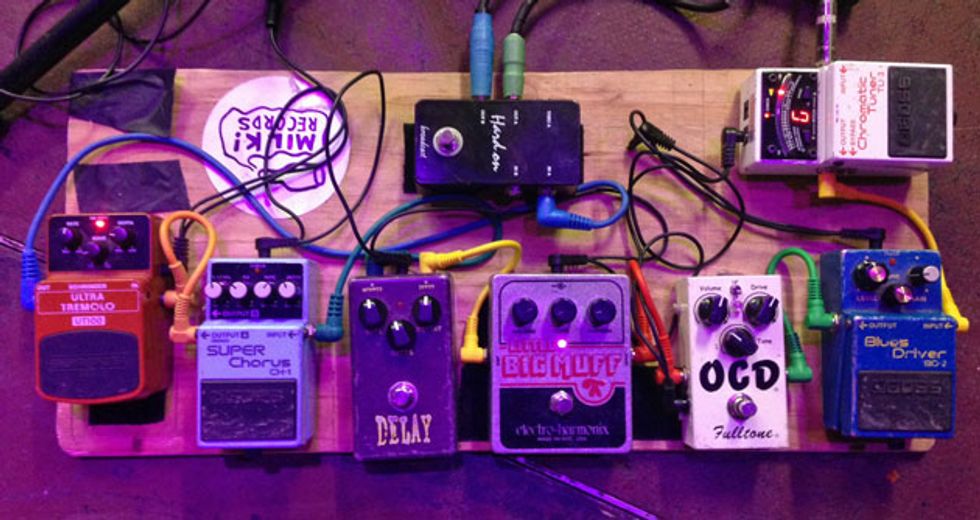 I used to just use a delay to muffle everything and an overdrive for the heavy bits, but recently I've started toying with a few new things, thanks to my bandmate Dan Luscombe. I love the tackiness and novelty sound and feel of the Boss CH-1 Super Chorus—or the chorus effect in general—but it does make me feel the three piece is bigger than it really is, and everything sounds a little wonky like it's coming out the chimney of a lopsided ship. I've always been a fan of the tremolo effect, but I haven't been able to make the Behringer Ultra Tremolo sound as cool as I'd like. I'm sure it's my fault—not the pedal. The Fulltone OCD is huge and filthy. I have it on the low switch because I keep my guitars super treble-y and I don't want to overdo it. The Electro-Harmonix Little Big Muff Pi is so, so rough. It's so rough that sometimes I can't hear it—it's like a hidden undertone of the devil in the way dogs can only hear super high notes, but that's no use in a mega-loud jam because I just feel like my guitar has disappeared. The other pedals I have on my board are a Boss BD-2 Blues Driver and a Boss TU-3 Tuner. And I recently starting messing around with a Broadcast Hard On A/B box so I can run two amps onstage to help with monitor volumes, switching guitars, and tuning in between songs."
---
12. Mise en Scene's Stefanie Blondal Johnson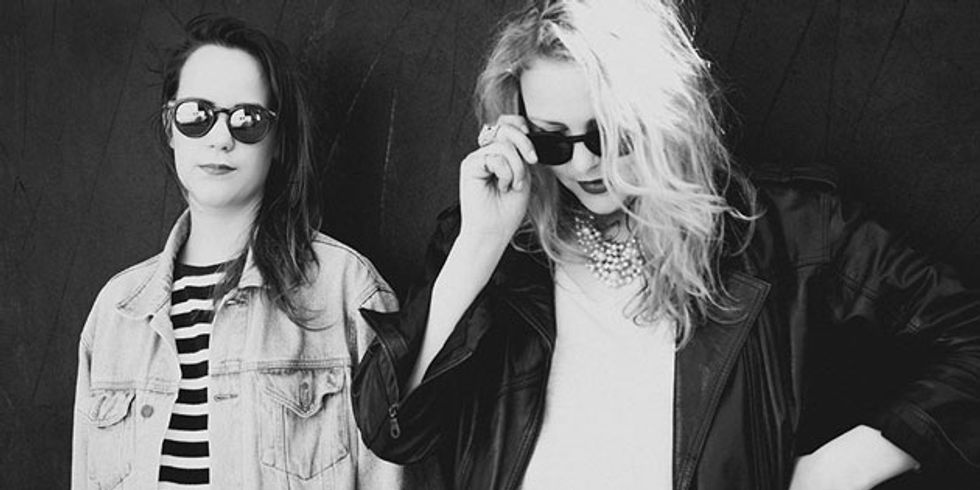 According to Merriam-Webster, mise-en-scène is "the arrangement of actors and scenery on a stage for a theatrical production." This makes clear sense as for why they chose it as their band name since the Manitoba duo of Stefanie Blondal Johnson and drummer Jodi Dunlop was not forged in music. It was harbored by their shared interest in painting. But soon after bonding over one art form, they put down the paintbrushes and picked up their new weapons of choice—guitar and drums—to start building an audible setting. The duo's sound relies on '60s-style jangling guitars and washed-out garage-surf rock immersed in verb and anchored by tight, snappy 4-4 drum patterns. The band has recently blossomed into a quartet, opening the door for further scene developments triggering deeper songs and lusher arrangements. Their website says it well: "Substance. Sincerity. Swagger. Reverb." What more do you want?
Gear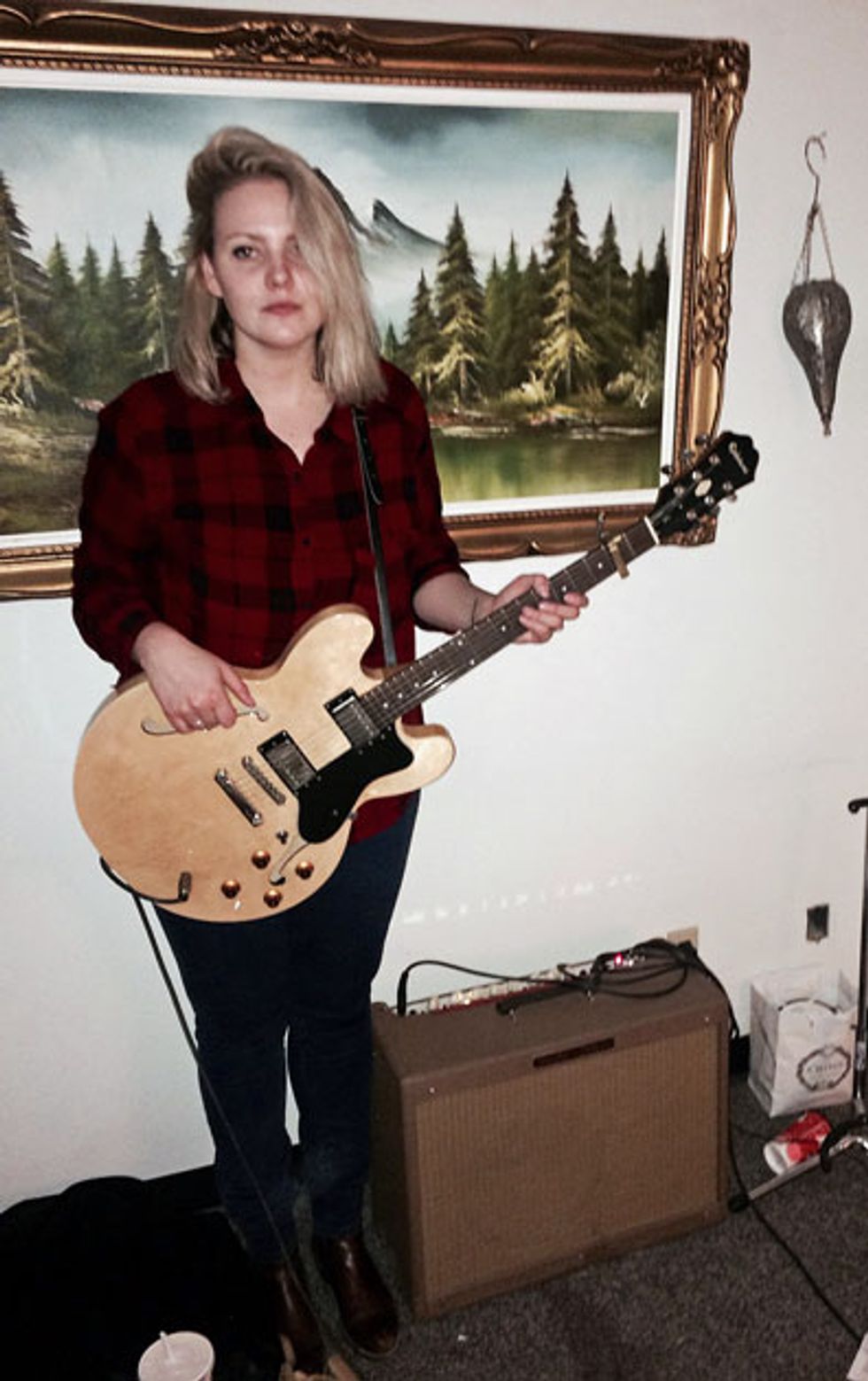 "I keep my gear and setup pretty simple. I use an Epiphone Sherton-II pretty exclusively for my onstage guitar because it has a good low-end thump, and when I play it with heavy strings into a moderate-gain amp, it barks.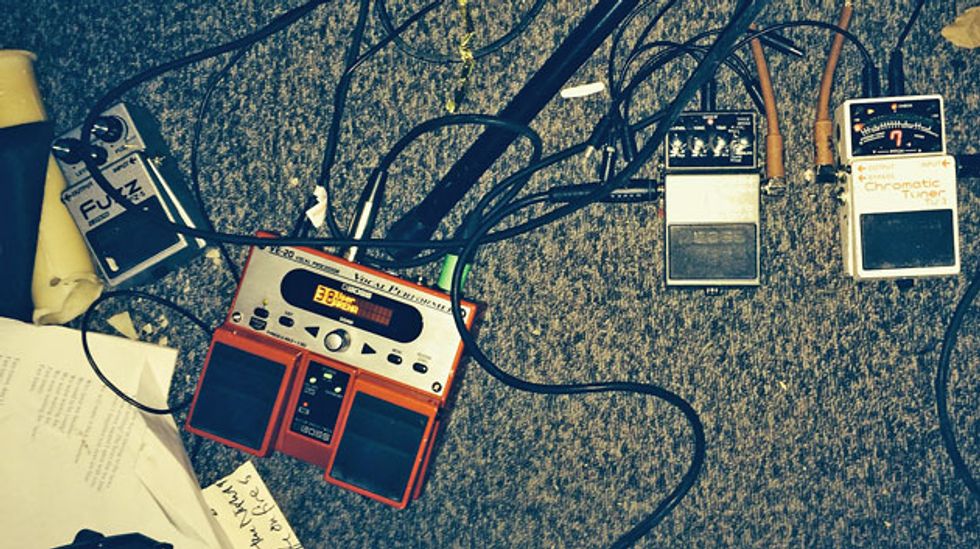 I love the Boss RV-5 Digital Reverb because it works with my rhythm playing style. The only other pedal I use live on a regular basis is a Boss FZ-5 Fuzz because its mode knob gives me three different vintage-flavored fuzz tones with one pedal. For me, consistency is key when I'm onstage, which is why I use a Boss VE-20 Vocal Performer because I like to control the high end of my vocals and the reverb level."