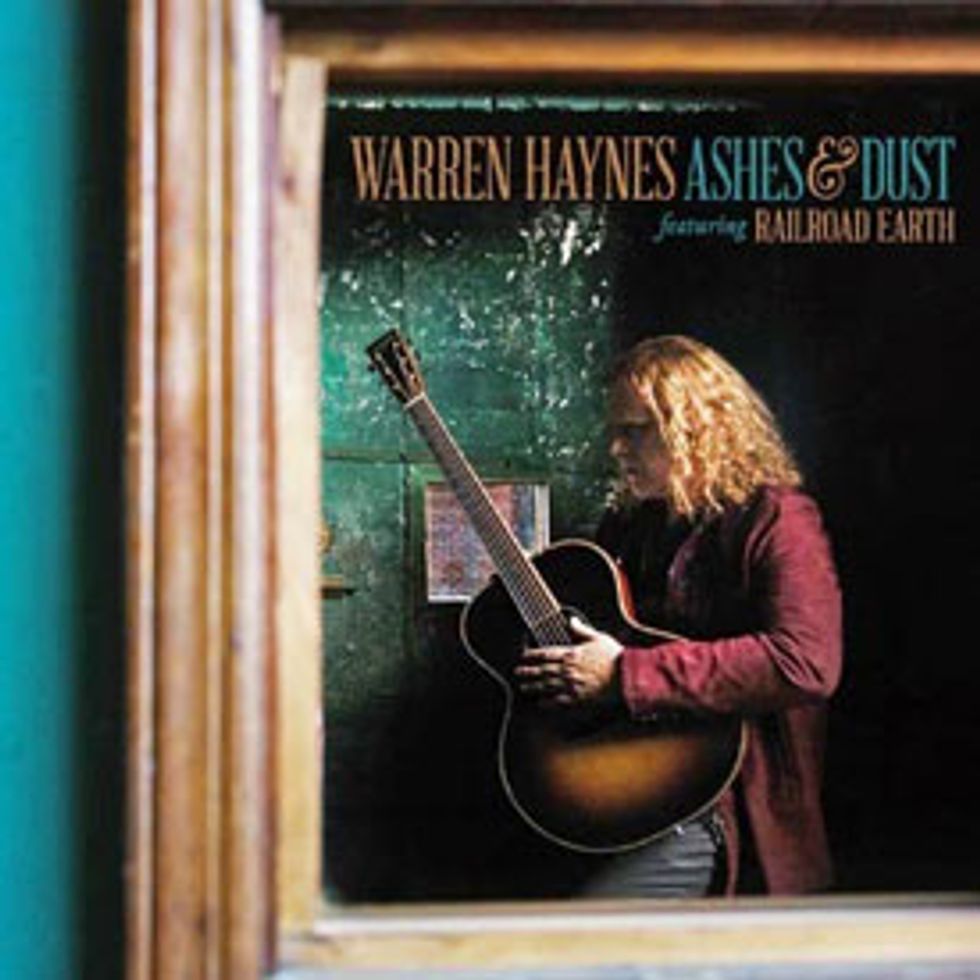 Railroad Earth's Andy Goessling on Making Ashes and Dust
Working with Warren Haynes was great. He's used to adapting to new groups of musicians, so he allowed everyone a lot of leeway to let their natural voice out. We didn't get many direct instructions once he had a feel for how our musical instincts would take the tunes in a positive direction.
Because the studio was down the street from my house, I didn't skimp on guitars! Once I had a feel for what timbre the song needed and what range Warren was playing in, I used a variety of acoustics. I fingerpicked a 1936 Martin 0-17 on "Glory Road" and a 1980 Martin M-38 on "Is It Me or You." For "Coal Tattoo" I played a 1968 Guild D-44, which has a great full strumming sound, but is really transparent. On "Company Man" I played a 1942 Gibson SJ. Warren's tech Eric had his dad's guitar there, a '62 Epiphone Triumph, and I ended up using it for rhythm on "Stranded in Self Pity." I also used my regular stage guitar, a Crafters of Tennessee dreadnought, on a few tunes. Where you hear resonator guitar, it's a 1930 National Triolian, and there's also a '70s Ibanez Artist banjo and a Fluger Weissenborn-style lap slide.
When it was time to record, we'd start with Warren teaching us the song on an acoustic right in the booth. We would chart it, arrange it a little, and everyone would choose an instrument, and we'd just go for it right away. Maybe after a take or two someone might have a new instrument or arrangement suggestion, and we'd decide whether to overdub it or change direction right then and there. Usually the song let us know what was a good idea or not, and we'd just keep going, doing maybe five or six takes at most until we decided the song was there. We were working quickly, and luckily that didn't leave time to over-think ideas.
It felt natural to blend our acoustic instruments with Warren's electric parts, but it does take the right acoustic timbres to set off an electric. I've always been a big Faces and Stones fan, so I use their music as a guide for how to fit things like National steels and acoustic guitars around an electric. I'm definitely looking forward to seeing how things blend when we play the songs live.