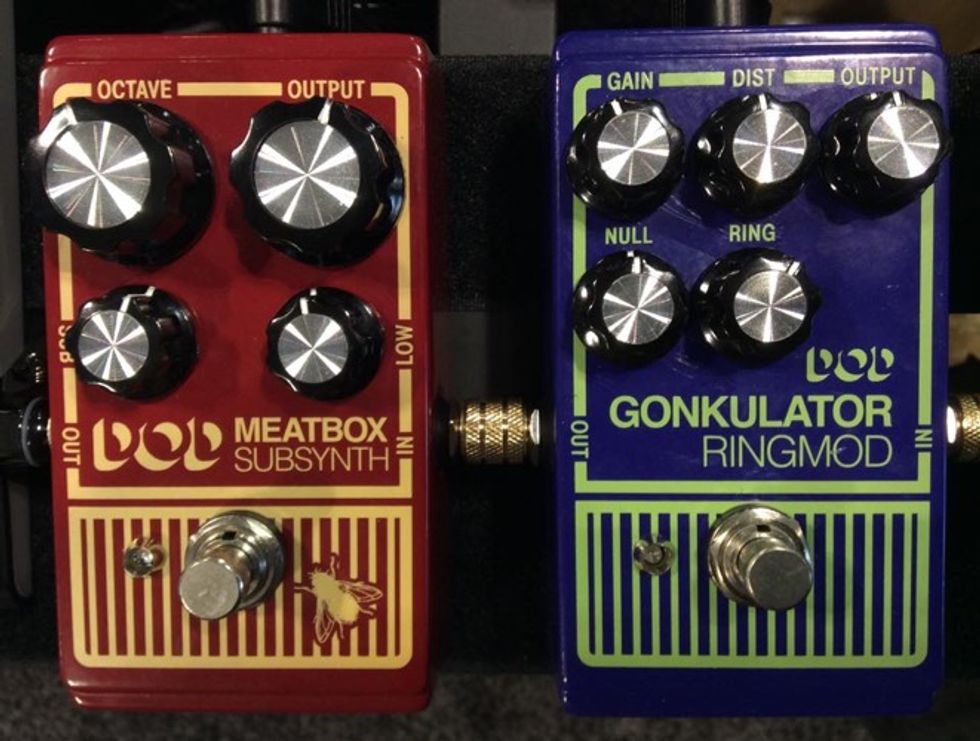 DOD MeatBox and Gonkulator
DigiTech/DOD resurrected two gloriously grody pedals from the '90s that had gained a cult following among noise connoisseurs since their discontinuation. The MeatBox sub generator and the Gonkulator ring modulator sound as nasty as you hope, feature a sturdier build and more reliable true-bypass switches, and go for 99 bucks.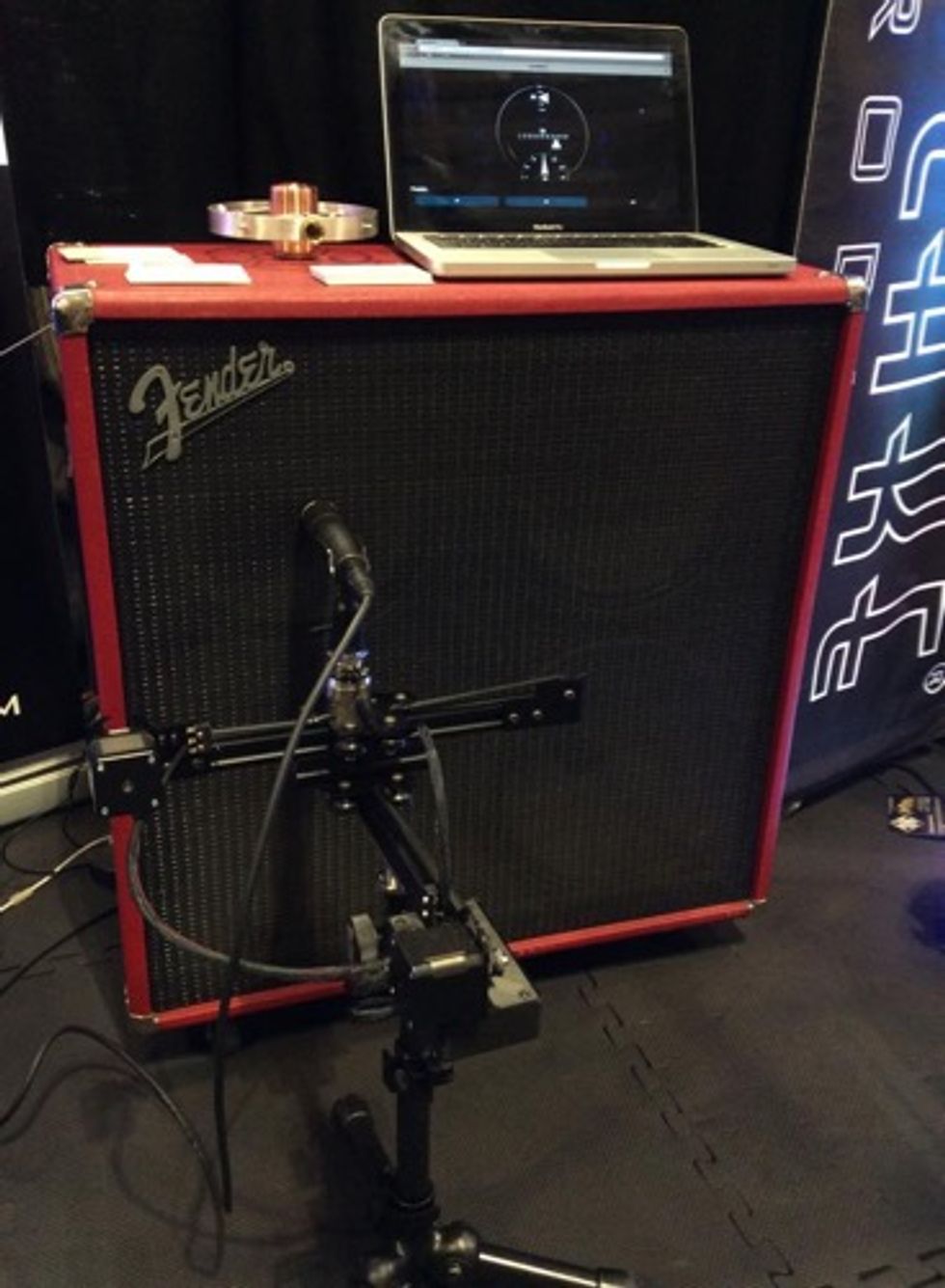 DynaMount
DynaMount beat their Kickstarter goal by 50 percent in order to debut their new "robotic" mic mounts at NAMM. Their app-controlled motors let you adjust grille proximity, lateral positioning, and mic angle from the convenience of a studio control room, etc. Shipping in October, Dynamount models range from approx. $200 to $600.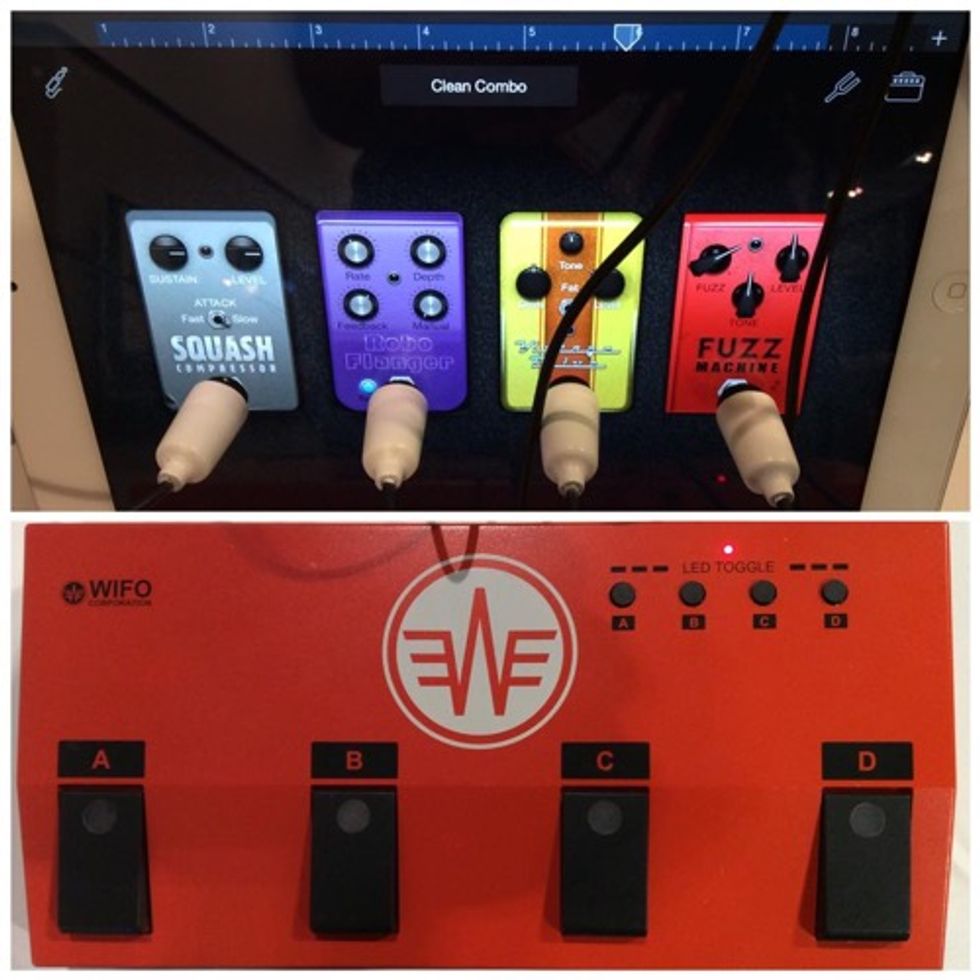 Wifo RemoFinger
Wifo from Seoul, South Korea, brought the slick new RemoFinger to NAMM. Consisting of a foot-controller and a separate console, RemoFinger uses the company's own proprietary Touch Pointer technology (top) and the latest ZIGBEE wireless technology—which reportedly uses less power than Bluetooth while switching faster—to enable you to switch settings on any apps (e.g., GarageBand) on Apple and Android devices. The Touch Pointer technology conducts current equal to the human finger in order to yield more traditional hands-free operation. RemoFinger will ship in November for $159, but for a limited time you can get it for an Early Bird price of $79 on Kickstarter.com.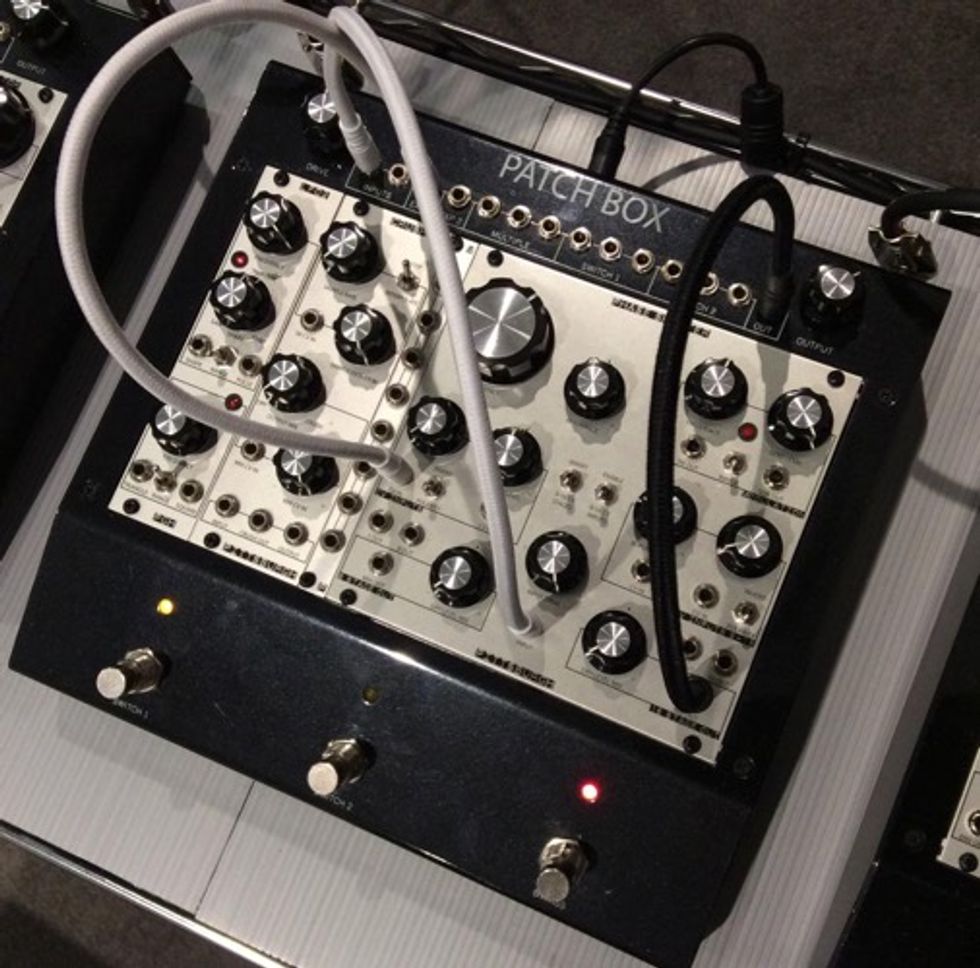 Pittsburgh Modular Synthesizers Patch Box
We're pretty stoked about first-time Summer NAMM exhibitors Pittsburgh Modular Synthesizers, who brought the super-tweakable, super-rad Patch Box, a $349 (street) switching shell that can power up to six Eurorack-format effect modules (not included) for an insane variety of sounds. Pittsburgh's own modules—which range from LFOs to filters, analog phasers and delays, digital reverbs, and more—range from $99 to $399.