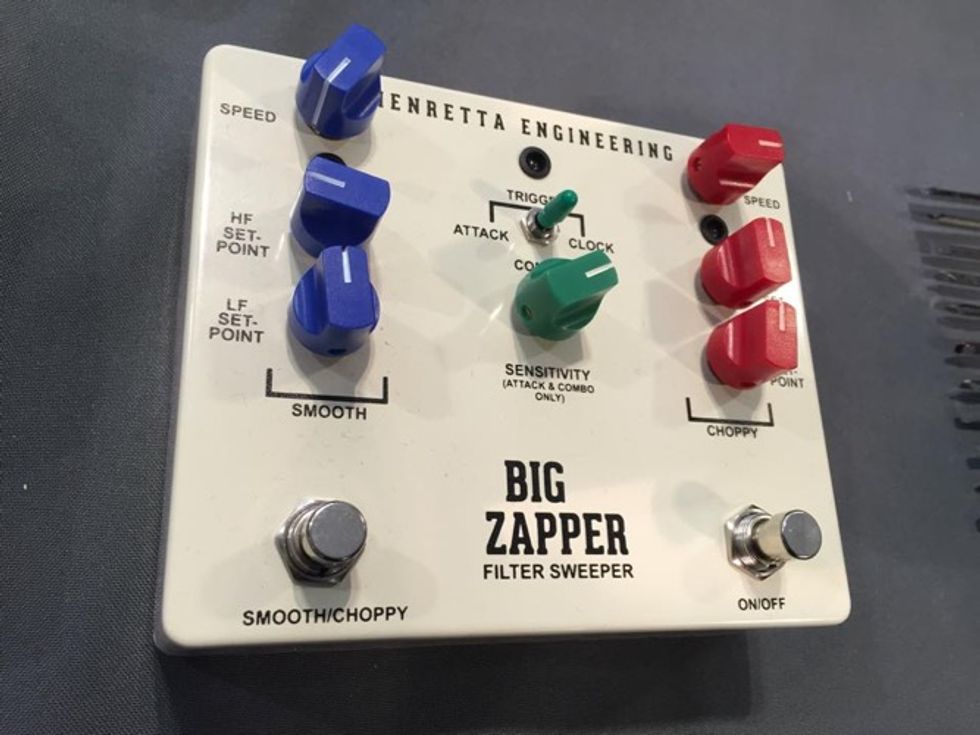 Henretta Engineering Big Zapper
Henretta Engineering's Big Zapper is a versatile filter that can go from classic '70s space funk to wacky oscillation relatively easy. The circuit is an expanded version of the company's Green Zapper, but with the controls on the outside. The Clock Trigger is especially inspiring because it allows you to create automatic filter sweeps at a variety of speeds. It's available now for $249.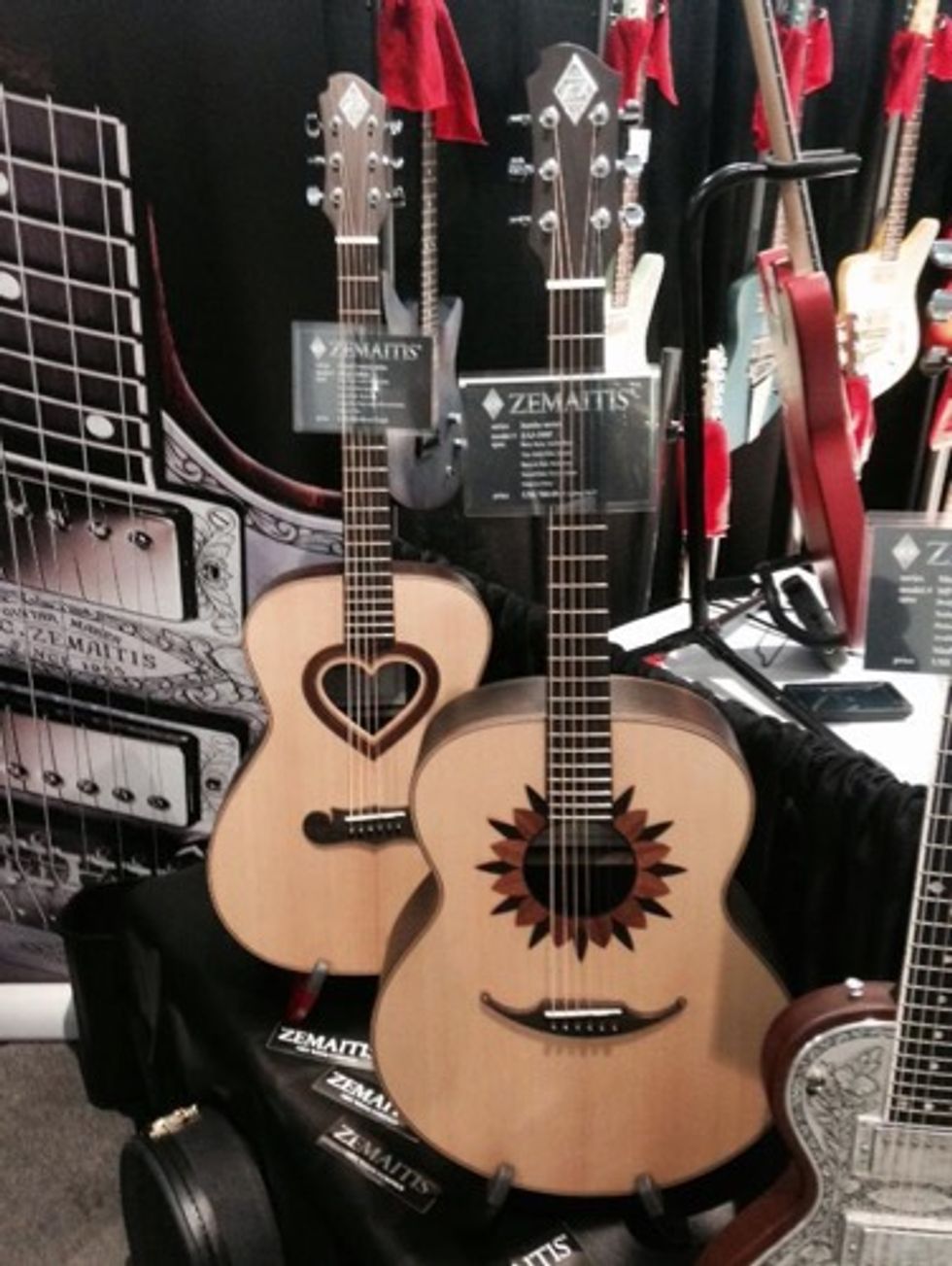 Zemaitis ZAJ-100 F Jumbo & ZAJ-100H
Zemaitis Guitars teased two new affordable acoustics that will be out later in the year. The spruce and rosewood ZAJ-100 F Jumbo will be just 700 bucks on the street. The ZAJ-100H grand concert will be just a little less. Really cool way to grab some Zemaitis magic on the cheap.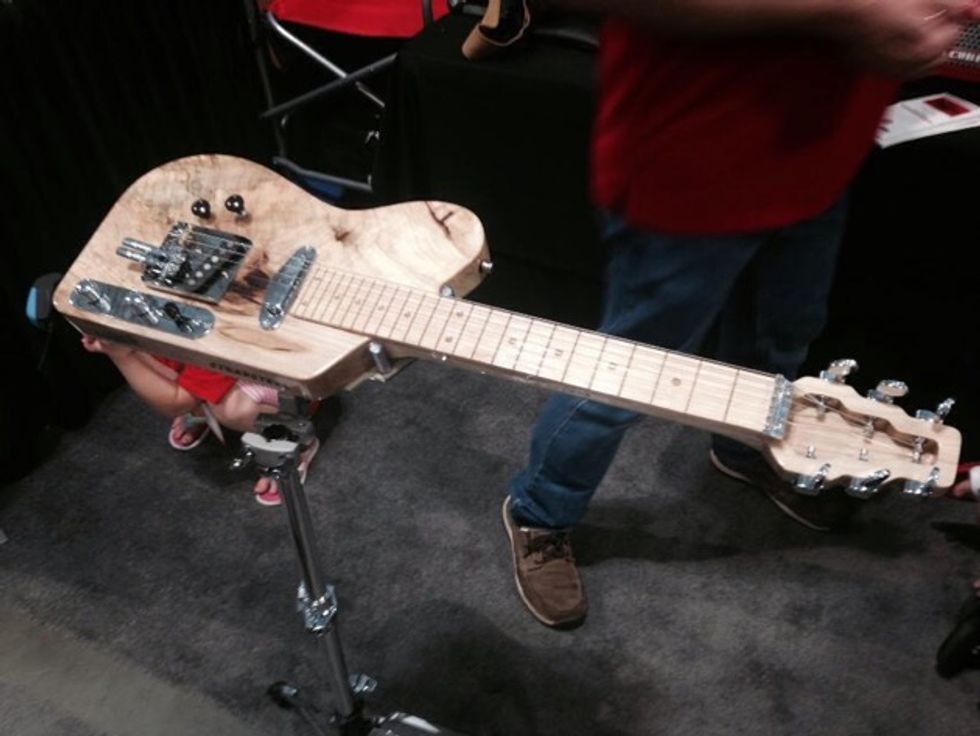 Rolling Bender Strapsteel
Behold The Rolling Bender Strapsteel! This very cool six string pedal steel (which evokes the very clever old Melobar) is designed to be played with a strap. But it's a cool little ergonomic marvel that uses Rolling Bender's own bridge bender levers and palm heel buttons to create a very dynamic, singing steel. About $1,995 as of show time.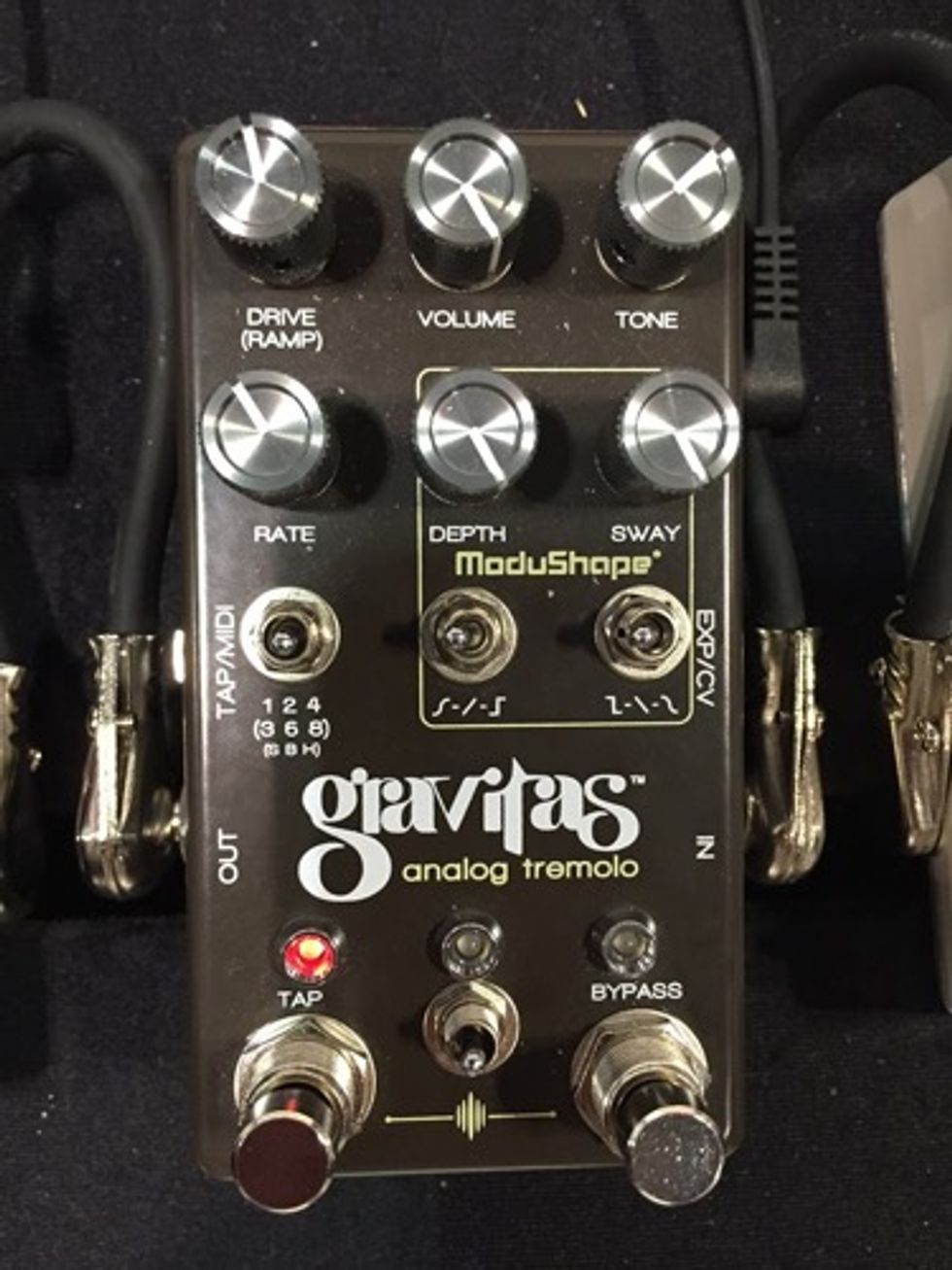 Chase Bliss Gravitas
Chase Bliss Audio made their Summer NAMM debut and did so by showing off their new Gravitas trem. This tremolo pedal features an all-analog signal path that can do any variety or shape of standard volume modulation, harmonic tremolo (inspired by vintage Brownface) or both simultaneously for a unique sound that sits just right in a mix. They're available now with a street price of $299.