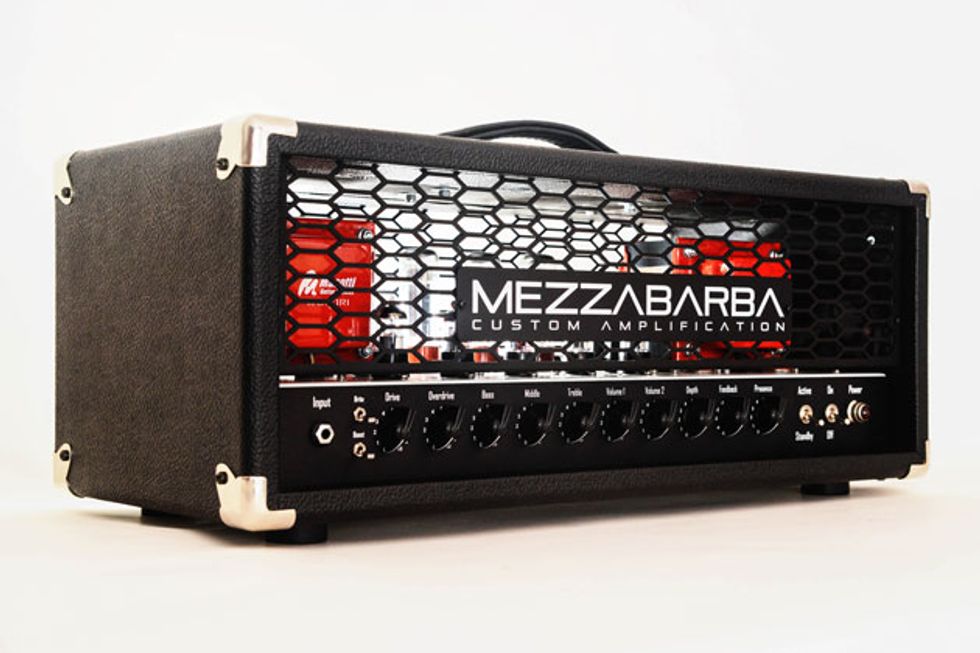 Los Angeles, CA (July 30, 2015) -- Mezzabarba amps are full-tube, hand made and 100% hand wired distillates of 60 years of guitar amplification history, brewed with 21st century capabilities.
Based on essential, ingenious proprietary schematics and a strict no-compromise build quality that is reminiscent of true vintage amps, these machines simply sound, feel, and look different from anything else out there.
The signature Mezzabarba tone is chiseled and harmonically consistent at any gain setting. Thanks to their disruptively engineered preamp section, these amps have an unparalleled ability to instantly respond to any nuance in the picking intensity, delivering an incredible array of saturated overtones that can range from crunch to lead, without the need to act on the gain control.
Features:
Specially designed, zero-signal loss effects loop circuitry
Power amp Feedback control that allows for a more Brit or US tone
Innovative Master volume that allows for optimal tone at any volume
100% "Bump-free" channel switching with zero sound loss
The U.S. product lineup consists of two single channel combos, the Z18 and Z35 (respectively, 18W and 35W), the portable two-channel SKILL 30W Head, the 100W single-channel MZERO Standard Head, and the top of the line two-channel 100W MZERO Overdrive Head.
Remarkable Italian craftsmanship, military grade components, and looks that kill are beautifully infused into amps that are being hailed as the new "voice" of guitar amplification by world-class guitarists the likes of Howie Simon (Alcatrazz), Joel Hoekstra (Whitesnake), Doug Rappoport (Edgar Winter Band), Ike Willis (Frank Zappa), Skin Tyson (Robert Plant), Red Fang, and many more.
Mezzabarba amps are distributed in the US by Overdrive Distribution, L.A. and are available at selected retailers. The prices range from 1,599 USD for the Z18 combo all the way to 3,999 USD for the MZERO Overdrive 100W Head.
For more information:
Mezzabarba Amplification