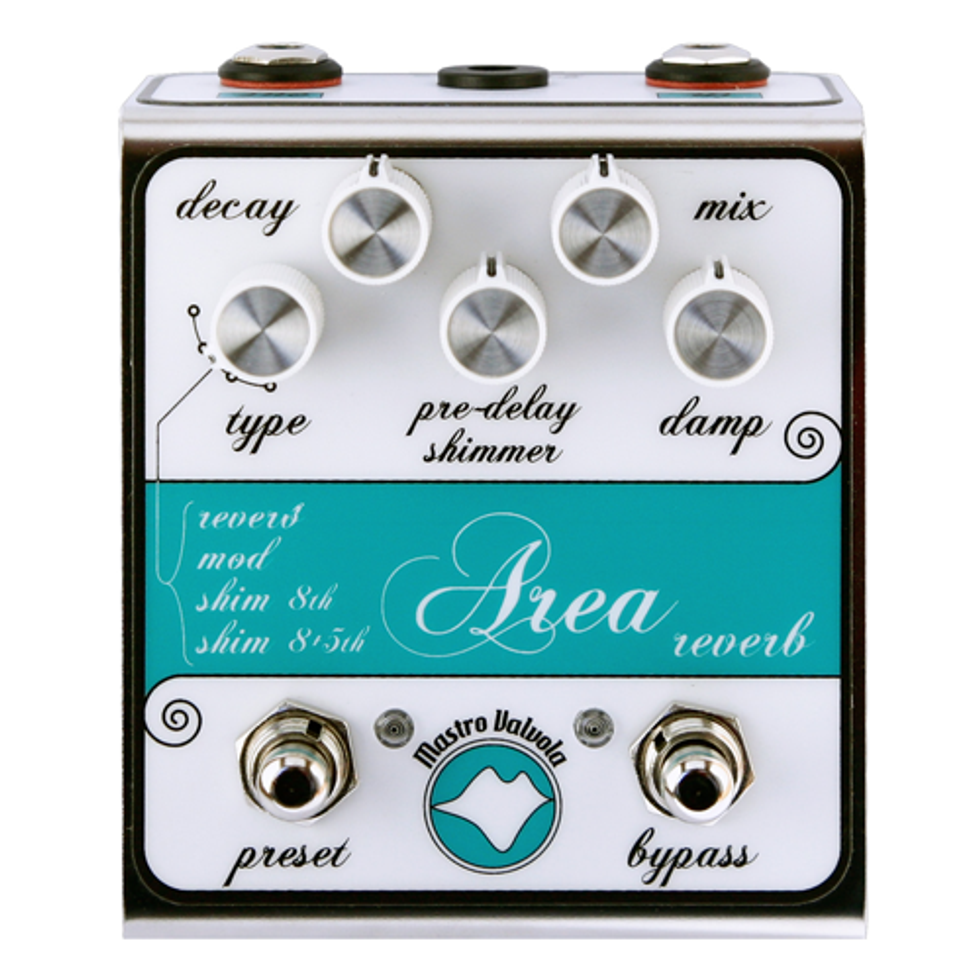 Italy (March 2, 2016) -- Area is the highly anticipated new product by Mastro Valvola Pedals, an extremely versatile Multi Reverb with which you can obtain many reverberation environments. From short reverberations to huge spaces and celestial atmospheres, without clouding the Dry signal.
Area is built on the base of powerful digital algorithms of our own creation, reproducing four different reverberation effects with an exceptional sound quality.
Features:
4 types of reverb: Reverb – Modulation – Shimmer 8th – Shimmer 8th + 5th
3 presets, easily managed with the preset button
Damp control, to modify the emphasis on the reverberation frequencies
Dedicated Pre-Delay control, to easily modify the separation between the Dry and reverberated signal
Analogical Mix control, varying from 100% Dry to 100% Wet
Completely analog Dry signal path
Retail price is €180 VAT excluded.
For more information:
Mastro Valvola