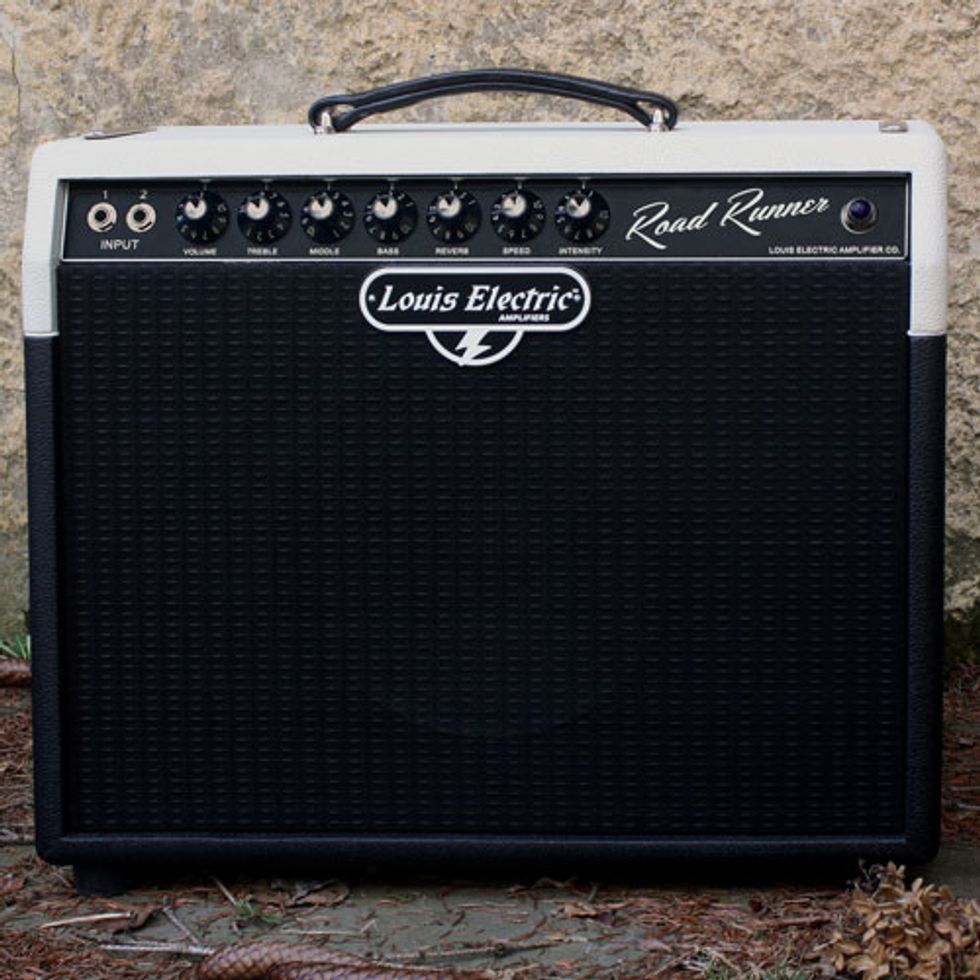 Bergenfield, NJ (April 19, 2016) -- Louis Electric Amplifier Co. releases a new amplifier in addition to a well-established line of boutique amplifier products. The Road Runner is the result of requests from longstanding customers to build the "Legendary Tone" of a Louis Electric amplifier in a lower powered footprint that can truly be played at home, at small clubs, or in the studio.
The Road Runner features 12 watts of power with two inputs, reverb and tremolo. The controls include volume, treble, middle, bass, reverb, speed and intensity. The amp features a Celestion G10 Vintage speaker. A line out jack has also been added to the amplifier.
"With a truly unique sound and smaller power footprint, the new Road Runner provides players with an amp they can play and practice at home and also use on a small gig," said Louis Rosano, Founder and President of Louis Electric Amplifier Co.
For more information:
Louis Electric