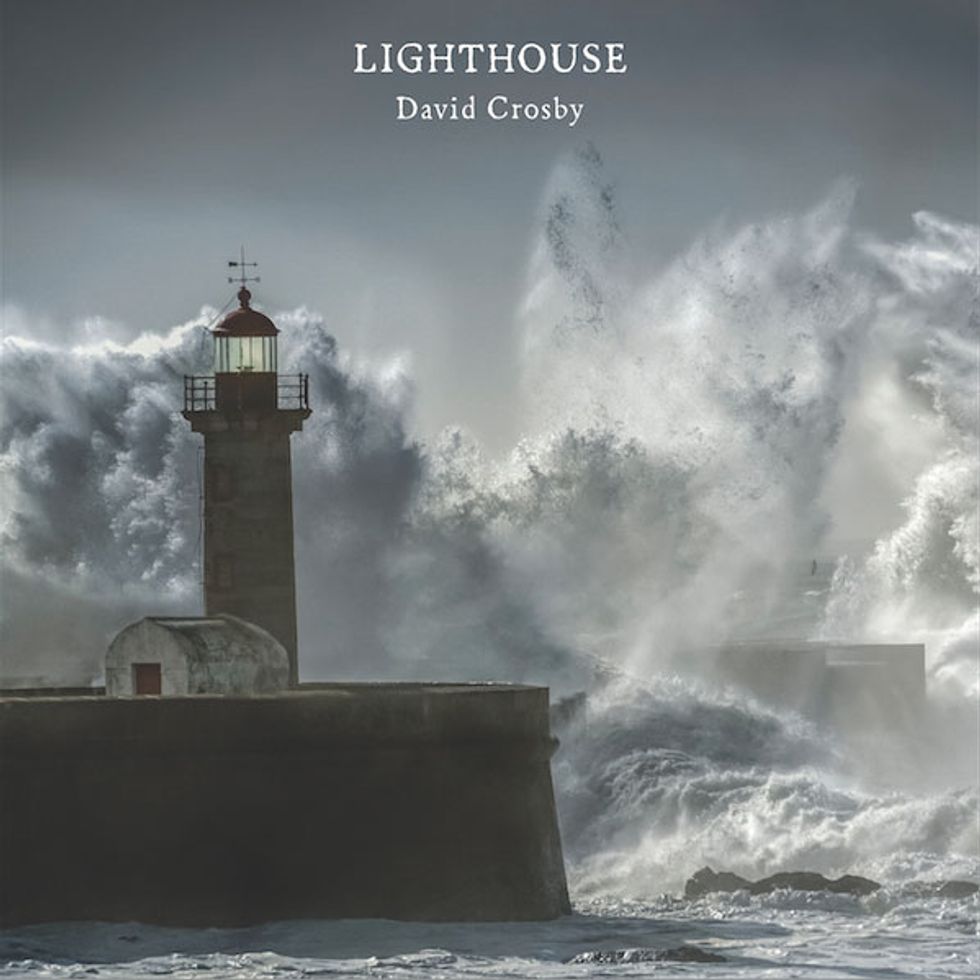 Lighthouse was tracked and mixed in merely 16 days. "I'd never made a record that quickly in my whole life," says Crosby.
Engineer Fab Dupont on Recording Lighthouse
Fabrice Dupont—or "Fab," as absolutely everyone calls him—was coproducer, as well as recording and mixing engineer for David Crosby's latest solo outing, Lighthouse. The sessions were tracked at Jackson Browne's Groove Masters studio in Santa Monica, California. The mixing was done at Dupont's Fabulous Room at Flux Studios NYC. Dupont had worked with Lighthouse arranger and coproducer Michael League on other projects before, but this was his first time in the studio with David Crosby. The album features guitars and vocals captured in glorious detail, with stark, complex arrangements providing evocative soundscapes for each song. Lighthouse is a remarkable achievement, especially considering it was tracked in less than two weeks. The key ingredient, Dupont says, was focus.
"League is a badass," says Dupont. "I have better things to do than be in the studio and fuck around. We'd come in at 10 o'clock in the morning and at 10:15 we were recording. The vibe was awesome and sometimes playful, but there was no, 'Should we do it this way or should we do it this way?' We knew what we wanted. No ego. No bullshit."
The thing that surprised Dupont most about the 75-year-old Crosby was the quality and consistency of his voice. "He's just amazing," Dupont says. "He came through with some of the strongest performances in his career, day after day, under serious pressure." That said, Dupont and League cut the legendary Crosby no slack. "We didn't pussyfoot around," Dupont admits. "If I'm spending my time, I want this to be the best record ever—period. I don't care if he's David Crosby or Paul McCartney or whoever. If a take is not the best, I'm like, 'Dude, do it again.'"
For the acoustic guitar tones, Dupont set up two identical stations for Crosby and League, each with a four-microphone array—a Lauten Audio Atlantis large-diaphragm condenser, a vintage RCA 77 ribbon mic, and newer AEA N22 and R44C ribbon models. "I would have all four microphones coming in on separate faders on the console," he says. "I always based the sound on the Atlantis, then blended in the ribbons to create different colors for each song. For example, if I were tracking Crosby's two 1969 Martin D-45s at the same time, on David's guitar I would maybe blend in the RCA, then use a blend with the newer AEA ribbons on Michael's side. That gave me enough difference in the sound to have a super-wide stereo image." Dupont also took a DI signal from the acoustic guitars' pickups. He says he likes to record the DI signal for security's sake but rarely uses it in the final mix. "I also thought maybe I could use it to send stuff to effects or reverb." He did, in fact, use the DI on "Things We Do for Love" to create an unbelievably fat and wide sound out of Crosby's lone guitar.
During mixdown, Dupont put Crosby's vocal front and center, with minimal treatment. "You can feel the life," says Dupont. "That's why I mixed it that way. I wanted it to be so present and lush—and that's what we got."