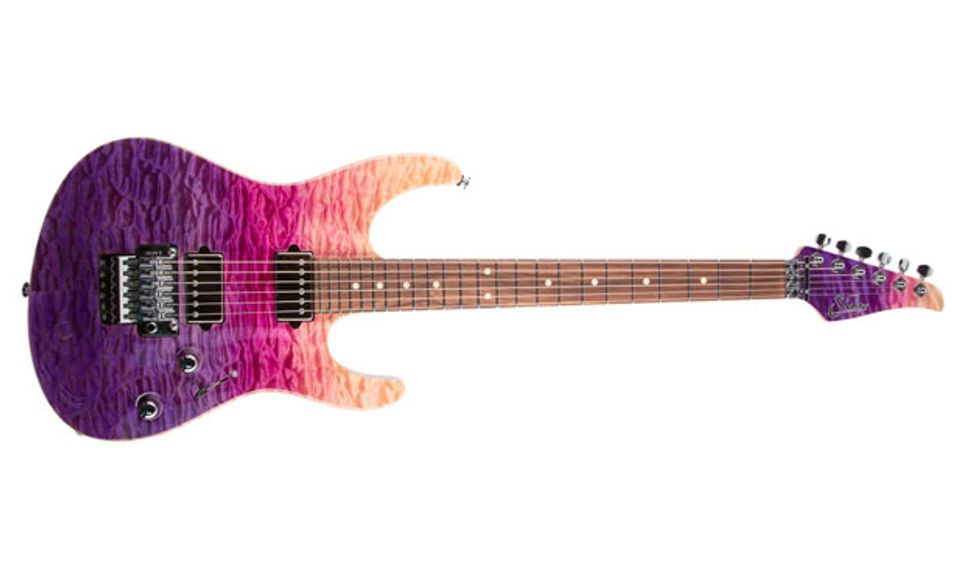 Lake Elsinore, CA (March 17, 2017) -- The Suhr Select series represents John Suhr's vision of a great custom guitar. These are John's presentations of instruments that he would personally build for himself with the focus on achieving the optimal balance of beauty, tone and playability.
Each Suhr Select instrument was designed utilizing a "form follows function" concept and all of these guitars were built with a purpose in mind. All the materials that John and Mike Ponce (Guitar Production Manager and Master Builder) specifically select for this series contribute to their quest for building a unique and distinctive instrument.
As John and Mike continue to explore new ideas for custom instruments, the Suhr Select series will be the platform that delivers them to the world. We hope Suhr Select serves as an inspiration when designing your own Custom guitar.
Street price: Models range from $3,123.75 - $7,011.90
All Suhr Select guitars are designed and assembled in the USA.
For more information:
Suhr