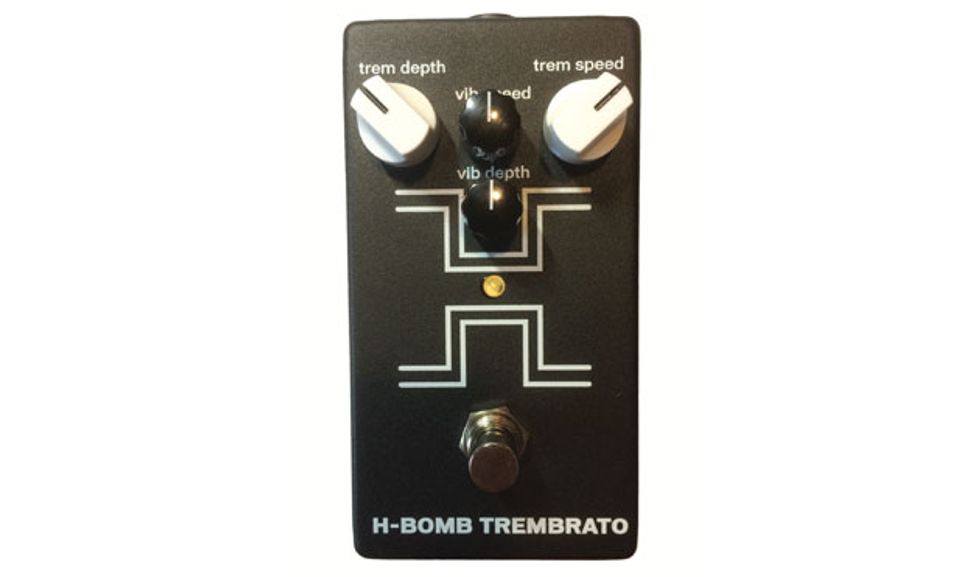 St. Paul, MN (March 20, 2017) -- The Henretta Engineering H-Bomb Trembrato is the latest pedal in Henretta Engineering's new line of H-Bomb branded effect pedals. The Trembrato combines amp-like tremolo with analog pitch modulation to give the user a wide range of modulation sounds. Unlike the similar effects found in some older amplifiers and other pedals, the H-Bomb Trembrato features independent speed and depth controls for both the volume and pitch modulation effects. You can sync them up for a warbly tremolo sounds or choose two different speeds to get more complex patterns.
Like all Henretta Engineering pedals, the H-Bomb Trembrato is hand-made in the USA and guaranteed by a lifetime warranty.
Sold through dealers and through the main online outlets – Amazon, Ebay, Reverb.
MSRP: $170
For more information:
Henretta Engineering