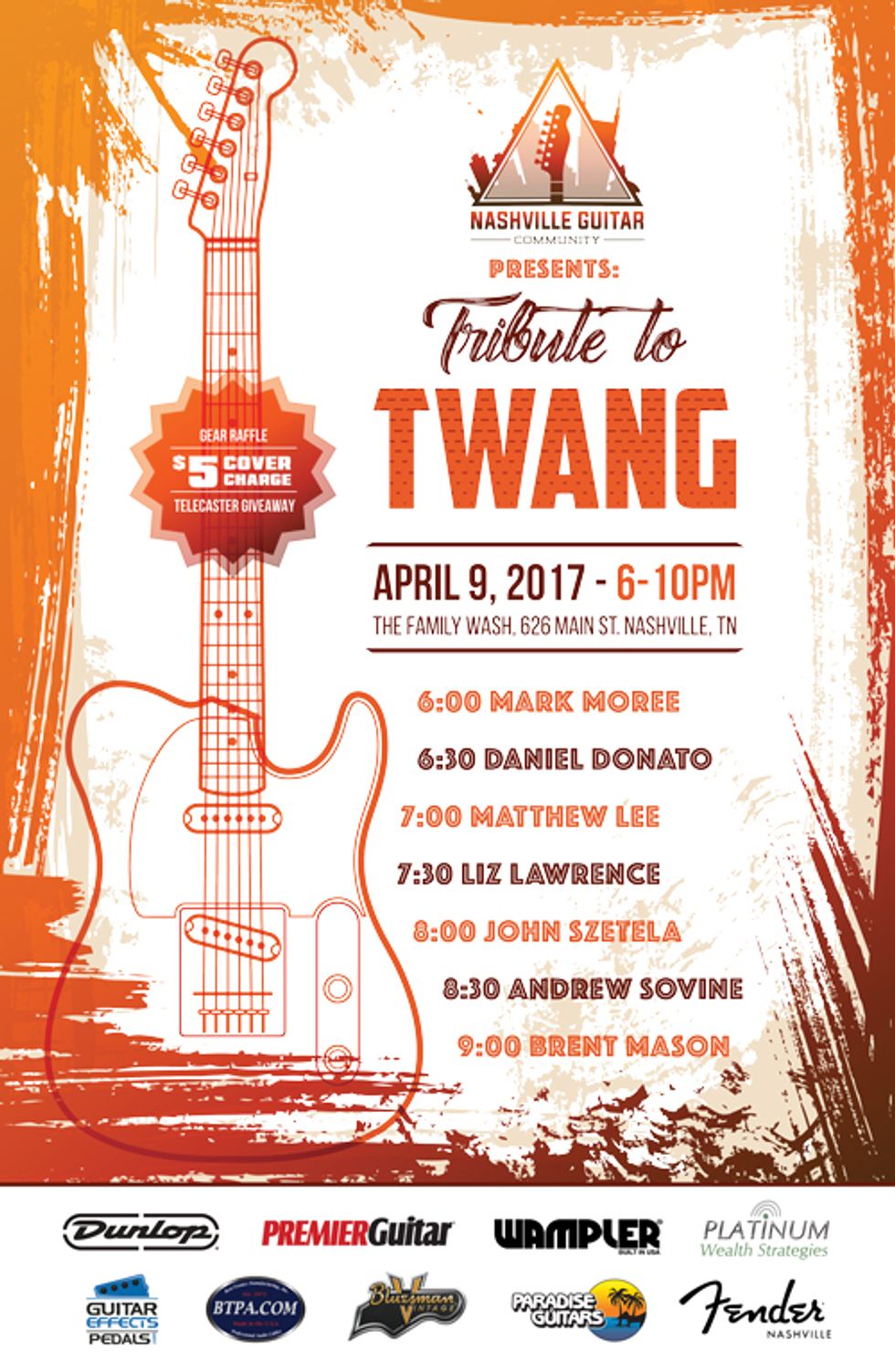 Nashville, TN (March 28, 2017) -- Nashville Guitar Community continues its community networking events and local showcases with their biggest event yet. There will be performances by Mark Moree, Daniel Donato, Matthew Lee, Liz Lawrence, John Szetela, Andrew Sovine, and Brent Mason.
There will be a $5 cover at the door and it will be first come-first served.
Gear giveaways by our amazing sponsors: Dunlop, Premier Guitar, Wampler, Platinum Wealth Strategies, GuitarEffectsPedals.com, BTPA.com, Bluesman Vintage, Paradise, and Fender Nashville.
One grand prize giveaway for a Fender Telecaster American Professional Series guitar. The Nashville Guitar Community is a group providing a forum to bring the guitar community together from their home in Nashville, TN and reaching worldwide in the spirit of helping, learning, networking, performing, supporting, and much more.
For more information:
Nashville Guitar Community