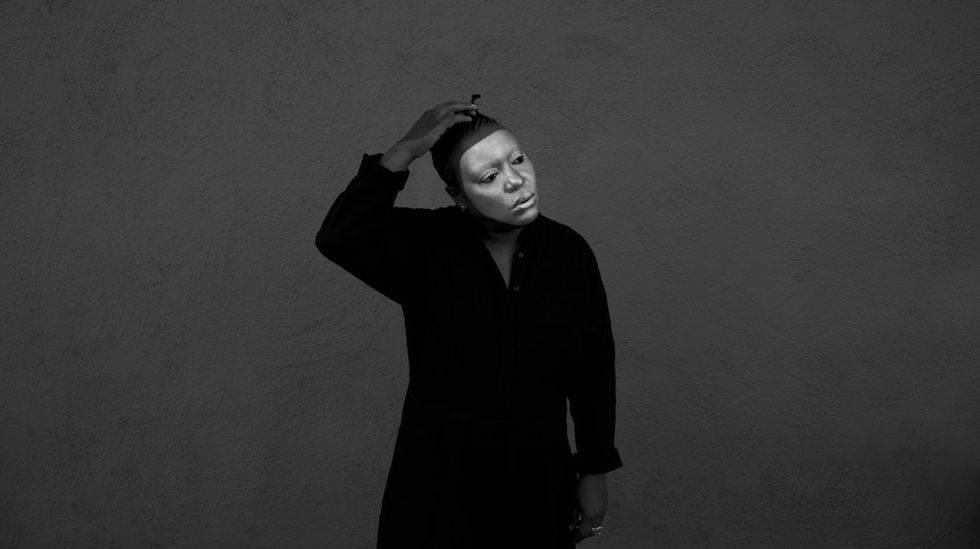 Photo by Charlie Gross
Meshell Ndegeocello believes people connect with the most essential elements of songs: melodic hooks, words, rhythms. This utilitarian mindset is a big part of what makes up Ndegeocello's signature sound as both a songwriter and as a player. Whether recording her own compositions, taking on cover material, collaborating with other musicians, or doing studio work, she consistently follows her own artistic vision.
As an accomplished collaborator and session artist, she's worked with big-name artists across genres, including Herbie Hancock, Madonna, Chaka Khan, and the Rolling Stones, and has brought her personal touch to those sessions with the same gusto she delivers in her own work. Her bass tone and playing style is instantly recognizable, likely due in some part to her no-frills attitude about gear. "I learned early because I was poor," she told Premier Guitar during our interview. "You can't have any excuses. You play well and the tone is in your hands."
Over the course of the last two and a half decades, Ndegeocello has been a prolific songwriter, from her first release—1993's Plantation Lullabies, which featured the single "If That's Your Boyfriend (He Wasn't Last Night)"—through 2014's Comet, Come to Me. She's also explored cover material throughout her career, including one-off tracks like her 1994 collaboration with John Mellencamp (a version of Van Morrison's "Wild Night") and tribute albums such as her 2012 record, Pour une Âme Souveraine: A Dedication to Nina Simone.
On her newest record, Ventriloquism, Ndegeocello takes the essential elements of songs popularized by artists such as Prince, Sade, George Clinton, Tina Turner, Janet Jackson, and TLC, and rebuilds them in her own musical voice. But the bassist is not willing to take all of the credit. She's quick to mention that "Meshell Ndegeocello is a band," and that her bandmates are a part of the creative process. In addition to her long-time collaborators in Chris Bruce on guitar, drummer Abe Rounds, and Jebin Bruni on keys, Ndegecello also called on a few hot-shot guitarists to contribute, including Adam Levy, Jeff Parker, and Doyle Bramhall II.
During our phone interview, Ndegeocello chatted about Ventriloquism and her longtime career as an artist, but also took some time to talk about making albums, whether there is still room for mistakes on records, and the value of honest performances.
Throughout your career, you've done quite a few covers. Ventriloquism features a range of covers filtered through your own musical lens. How did you choose your material?
On this one, I just chose the songs I like. I chose songs from my childhood. I had a lot of help with this from friends, just talking about this record. My father died, so I would go home and there was a certain station and they would play old songs, from my teenage years. "Tender Love" [by Force MDs] sort of sparked the conversation.
That was the first one you chose?
Yep, and then that turned dinner conversations into, "I remember where I was when that song came out." "I Wonder If I Take You Home" was the second one that started to circulate in my mind, and then I was in the car one day and I heard "Nite and Day." That just led me on the journey to the songs I really dug from that part of my life. I love "Sensitivity" and "Tender Love" and "Funny How Time Flies," and then I realized they were all written by Terry Lewisand Jimmy Jam. I just started to weave something together where I couldn't explain what I'd hear or see as the outcome, but just try to pick the ones that felt good—that felt true to who I was and the R&B that I dug.
"I learned early because I was poor: You can't have any excuses. You play well and the tone is in your hands."
I always loved "Private Dancer," because it's written by Mark Knopfler and that was from that moment in time where there was a lot of songwriting coming from artists who had hits. I miss that period. There were all these little sleeper tunes, like all the tunes Prince wrote, for the Bangles and stuff like that. Now I'm wondering how many songs Ed Sheeran has written for modern artists right now that you don't know about.
When a song speaks to you, how do you find the right arrangement and what kind of decisions do you make with the band?
This record was done totally as a band. Usually the takes are second and third takes, but we ran through them for a couple of days just to see which ones felt right and where we could reconfigure them in different ways. On "Smooth Operator," we tried doing it like it was, approaching it from the same place. It's such a good song, you can't fix what's not broken. So, we were like, "Just throw it away."
I have this belief, now, that a song is just the lyric, the melody, and the beat. I feel like those are the things that connect with the people. So, the drummer had this groove, and we just threw away all the other stuff and I just maintained the melody and put it in 5. Just to do something different. To me music is audible collage and I'm just trying to make all the colors and shapes work.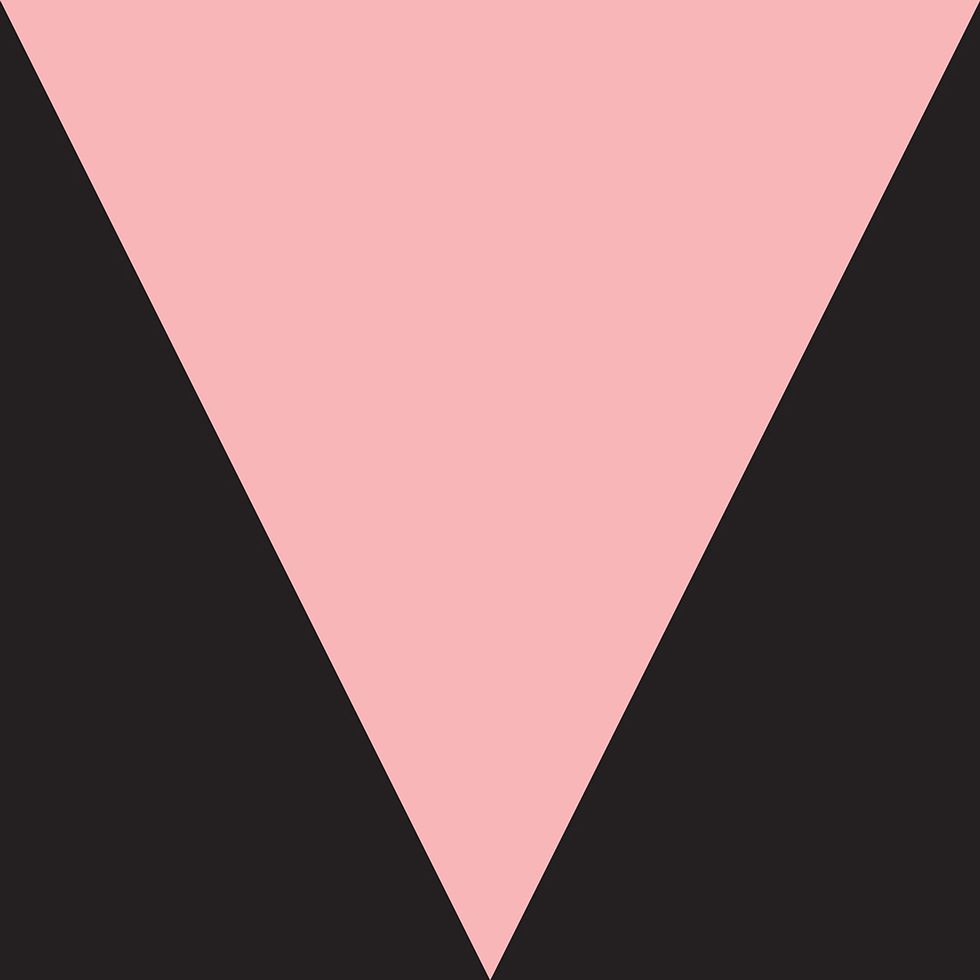 TIDBIT: "My brother played guitar. I just have a serious affinity for it," says Meshell Ndegeocello. In addition to longtime guitarist Chris Bruce, she brought in hot-shot guitarists Doyle Bramhall II, Adam Levy, and Jeff Parker to add 6-string colors to Ventriloquism.
How about production decisions, things like that?
That just comes in a real fluid way. We just all work together to figure out what works and doesn't work. It was produced by the keyboard player, Jebin [Bruni], who made a lot of the harmonic and color texture choices.
When I get to L.A., the record that's the soundtrack to my life is Harvest by Neil Young. That's the record I listen to when I roll down the street. I remember asking Chris Bruce, the guitar player, "'Tender Love'—can you make it sound like Harvest?" So, he'll zap into those ideas and arrange the guitar part.
I've been told that I gotta check out Chris Bruce. You've worked together for a while, right?
I met him making [1999's] Bitter. When I was making that record, I worked with my really good friend [producer] Craig Street, who's produced a lot of really amazing records, and he just persuaded me to trust him and he brought in all new people. Abe Laboriel, Doyle Bramhall II, Wendy [Melvoin] & Lisa [Coleman] are on Bitter, and Chris Bruce played a lot of the guitar on Bitter. And that was just the beginning.
You know how people say brother from another mother? That's what it was like. I felt like I met my cosmic friend. He's just a top-shelf player. He plays all styles. He's played with Seal, he's played with Wendy & Lisa, Sheryl Crow, Aimee Mann. You've probably heard his work but you don't know it's him. He's that kind of session guy, but he's also probably the world's greatest DJ because he listens to such a range of music. He's the person that's got me into Wire and Mark E. Smith and the Fall. He's the person that's just shown me there's so many other ways to express yourself.
As a player, he has one of the cleanest, best tones. That's what separates him. I've played with a lot of guitar players—a lot of famous people that people love and I've played in the studio with them and I've seen the magic. But I've played with those super famous people live and their tone is not as developed in the live sense as it is in the studio. Chris Bruce, his tone live, it brings you to tears. It's warm, it's fat, he doesn't noodle, his pocket is incredible. I can't say enough about him. He's just a super-gifted musician who happens to play the guitar well.
---
---