Goodbye June: "Danger in the Morning" Video Premiere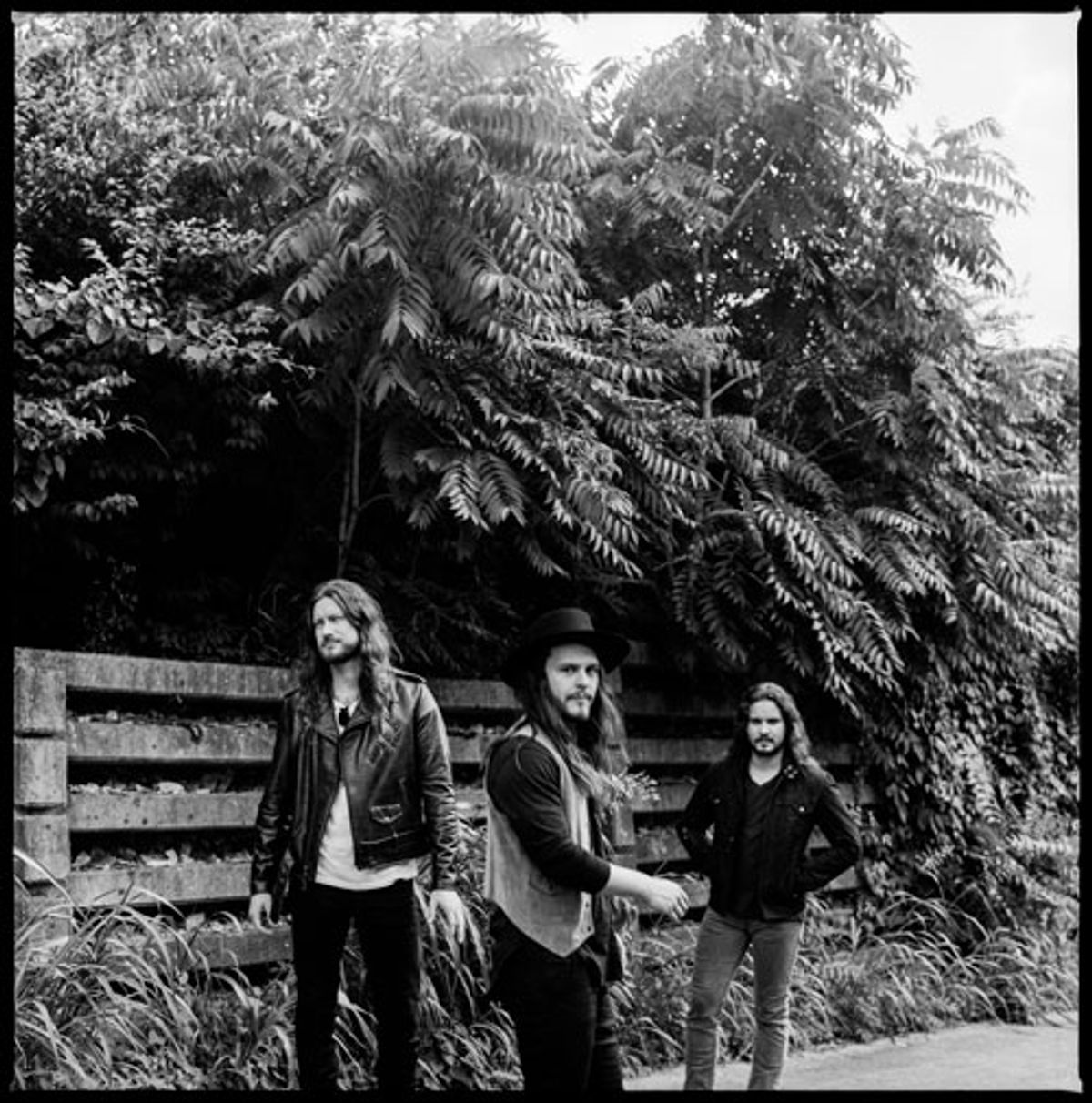 Photo by Alysse Gafkjen
A triple-guitar attack, spacious 'verb, and Southern swag flow through the Nashville group's latest riff-laden stomper.
There's a slightly underground alt-rock scene that's been bubbling up around the fringes of Nashville. Forget the faux-rock, ganjo-laden hits you hear on the radio. Goodbye June is proving that Music City still has one foot in straight-up rock 'n' roll. The group recently released Danger in the Morning, a five-song EP that hints at a ferocious thunder that'll likely populate their full-length album due in 2017.
Cousins Landon Milbourn, Brandon Qualkenbush, and Tyler Baker form the group's creative center with all three creating a nuanced wall of guitar sounds that are part AC/DC and part outlaw. The EP's title track is a riff-fueled groover that kicks off with that familiar sound of slapback, reverb, and some Southern-rock swagger. Throughout the tune, Milbourn's vocals have hints of Bon Scott and Chris Cornell, but never veer into a watered-down imitation. Even with the attitude of a hard rocker, the blues are still prevalent—especially in Baker's frantic, take-no-prisoners solo. Although the band's primary influences might have preceded their own existence by a decade or two, the youthful energy they bring to the retro vibe is palpable.