PG Editors' Best Albums of 2018
Serving up our editors' eclectic selections from the year's musical smorgasbord, and looking toward their most anticipated releases for 2019.
Call it a sonic smorgasbord, a recorded cornucopia, a mélange of melody, an aural abbondanza.…
Well, you get the idea. There were a lot of great recordings released in 2018. And while hip-hop and country continued to rule the charts, the electric crackle of creativity came from all corners—including our guitar-centric sector of the musical universe. Veteran artists and relative newcomers rub elbows among our editors' picks for best albums, from country to metal to skronk to alt-rock to classic reissues to world music to dreamscape portraiture.
What's interesting—at least to us, and hopefully to you as well—is that there is literally no overlap among our choices. Eight editors, 20 different albums. And sure, while we enjoyed and shared the experience of listening to many of the same recordings, these are the ones that found a genuine place in our hearts. Maybe some of these titles have found or will find their place in yours as well?
So read on, and we look forward to seeing your own picks for 2018, and your wish lists for 2019, in the comments section. Oh yeah … and Happy New Year!
---
ANDY ELLIS — SENIOR EDITOR
Roosevelt Collier
Exit 16
Loud, soulful, funky, hands-down cosmic steel guitar. As a member of the Lee Boys, Collier came up through the sacred steel tradition, so his lines and riffs are deeply rooted in African-American Pentecostal music. Essentially, he's testifying with his lap and pedal steels. Instead of the clean, often carefully manicured tones favored by traditional country steelers, on this all-instrumental debut Collier uses searing, overdriven sounds to deliver his blistering, yet rhythmically nuanced phrases. Be forewarned: You can't sit still listening to Exit 16.
Michael Landau
Rock Bottom
Landau continues to have a stellar studio and solo career, but it was his bands Burning Water and Raging Honkies that kicked my butt in the '90s—just when it needed kicking. On Rock Bottom, Landau reunites with Burning Water's lead singer, David Frazee, and the results are epic. You can sense Hendrix lurking in the shadows, but Landau is always original in his approach to Strat-o-spherical tone. I've spent many nights this year in a large open room blasting Rock Bottom through an old-school Pioneer stereo amp and vintage Klipsch Heresy speakers. Sonic nirvana.
Bill Frisell
Music IS
If we could translate fractal images into solo guitar, I believe it would sound like Music IS. "Infinitely complex patterns that are self-similar across different scales." Check. "Crystal growth, fluid turbulence, and galaxy formation." Check. Armed with simple tools—a few guitars, a few pedals and amps, and a multi-track recorder—Frisell takes us on an intimate journey through the code that underlies jazz, classical, folk, roots, and rock guitar. Blending impressionistic harmony, gospel progressions, dirty thrumming tones, outer-space beeps and howls, tinkling harmonics, sultry blues licks, bubbling robotic sounds, and—above all—masterful counterpoint, the 67-year-old 6-string sensei reveals what's right at our fingertips, waiting to be discovered.
Most-anticipated 2019 releases: Tedeschi Trucks Band's Signs, the next album by oud virtuoso Joseph Tawadros, and anything with Ben Harper.
Wish list: Bruce Cockburn, Jeff Beck.
---
TED DROZDOWSKI — SENIOR EDITOR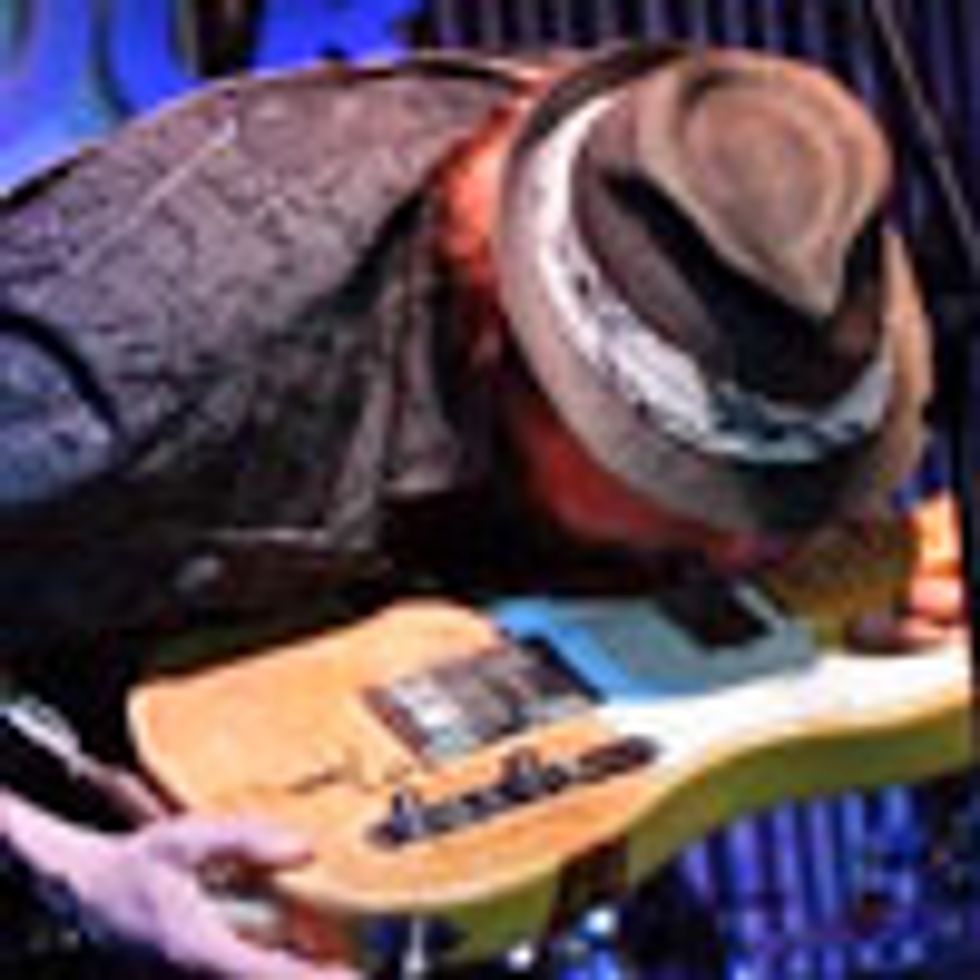 Cedric Burnside
Benton County Relic
I'm a sucker for the hypnotic North Mississippi hill country blues sound, and with this album, Cedric has emerged as one of its leading 6-string proponents and finest songwriters. It helps that his grandfather, R.L. Burnside, was my friend and a musical mentor, but I don't know a song that cuts more to the bone of 2018 than "Hard to Stay Cool." And the absolute filth of the album's rhythm guitar tones, along with the snaky mesmerism of its slide playing, is transcendent. If you buy only one hard-core blues album this year, Benton County Relic—which reaches well beyond the tropes of most modern-day blues recordings and deeply respects tradition—should be it.
The Messthetics
The Messthetics
I discovered Anthony Pirog's playing a bit late—through a Rig Rundown I did with Five Times Surprise, his band with Henry Kaiser and Andy West. But I've been diving into his recordings, and the Messthetics' debut, which teams Anthony with Fugazi's rhythm section, is what instrumental rock should be: reckless, surprising, even sonically intimidating, and packed with the kind of fuck-you riffery that displays character and originality and doesn't give much of a damn if you like it. (Awesome knows it's awesome.) If avant-rock has put you off in the past, Anthony's tone, taste, and texture could provide the entry point you didn't realize you were looking for.
Fantastic Negrito
Please Don't Be Dead
Xavier Amin Dphrepaulezz (aka Fantastic Negrito) proves rock, soul, and R&B are still combustible. He's like an angry African-American Tom Waits preaching protest music, and "Plastic Hamburgers" and "Letter to Fear" are the year's freedom songs. While his own guitar playing is limited by an injury sustained in an auto accident, Xavier is an edgy arranger whose concept of flashcard guitar sonics—from metal to blues to folk to skronk—is ably translated by his lead player, Tomas Salcedo. And live, Fantastic Negrito is a lit flare tossed in your direction. Catch it or get burned.
Most-anticipated 2019 releases: Five Times Surprise, Swervedriver's Future Ruins, Peter Parcek's in-progress instrumental album.
Perennial wish list: Tom Waits, Tool.
---
SHAWN HAMMOND — CHIEF CONTENT OFFICER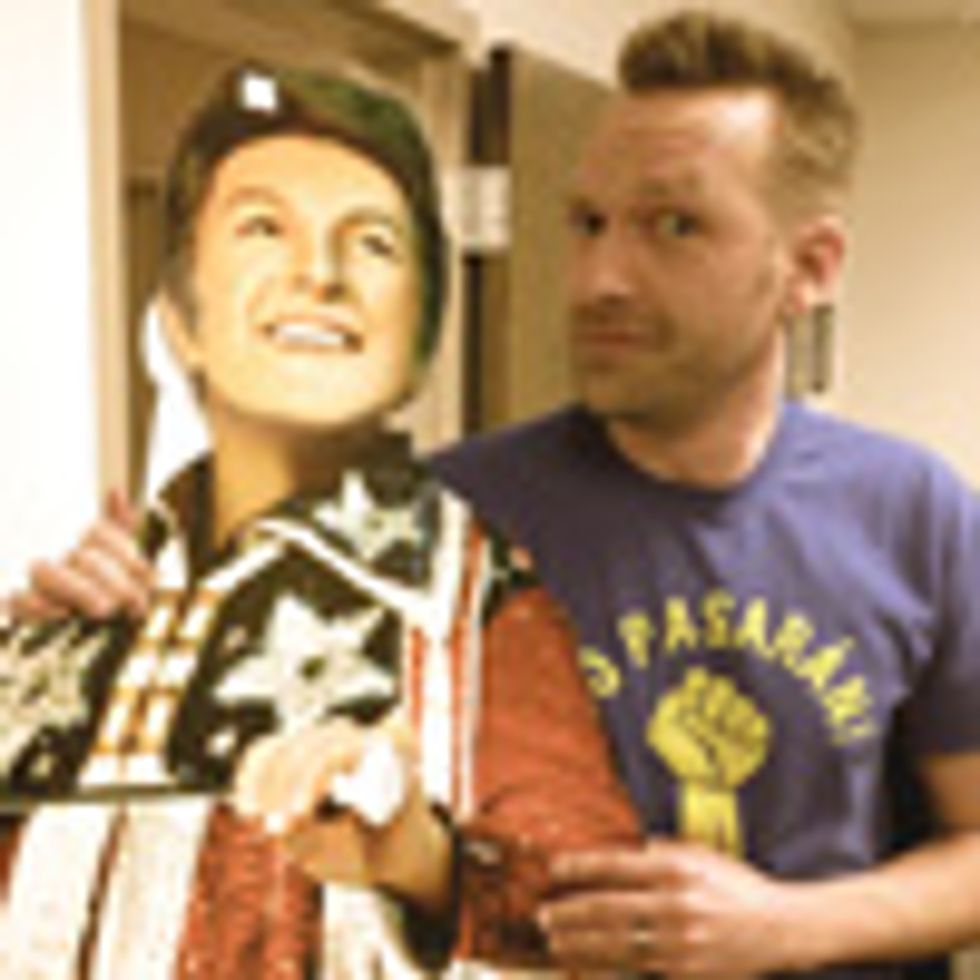 Iceage
Beyondless
A far cry from the brash punk leanings of their 2011 and 2013 efforts, the Danish quartet's fourth LP pairs chiming, churning, vintage-toned guitars from singer/guitarist Elias Bender Rønnenfelt and co-guitarist Johann Suurballe Wieth with deliciously old-school production vibes and a fair number of tunes whose slower, pulsating tempos swagger and stagger in time with drunken Dixieland horns, film-noir trumpet lines, and a laconic vocal delivery that's something like Manchester art-rock after both a little mescal and a little mescaline.
Emma Ruth Rundle
On Dark Horses
As if she doesn't have enough to be proud of from her work with post-rock outfit Red Sparowes, psych-metal band Marriages, and slowcore collective Nocturne, Emma Ruth Rundle also put out a delectably moody eight-song goth-folk collection this year. Heavy on reverb-drenched atmospherics, Rundle's latest finds her accompanying her own hypnotically fluttering vocal confessionals with glistening clean-toned SGs, jangly Jazzmasters, and doomy 6-string washes that float atop a backdrop of drums that alternate between loudly and subtly thundering.
Behemoth
I Loved You at Your Darkest
Devout Christians who are also hardcore into metal must have had a difficult time choosing which master to serve this year, as the unfailingly blasphemous blackened-death-metal vets from Poland turned in one of the most brutal yet refreshing and listenable albums of 2018. From the clarity and airiness of the tones and production to the diversity of the arrangements and the dynamics of the performances, this 12-track manifesto from bandleader Adam "Nergal" Darski (vocals, guitars), drummer Zbigniew "Inferno" Promiński, bassist Thomasz "Orion" Wróblewski, and second guitarist Patryk "Seth" Sztyber somehow manages to sound relentlessly bludgeoning and classic.
Honorable mentions: J Mascis' Elastic Days, Mudhoney's Digital Garbage, Together Pangea's Non Stop Paranoia, The Hirs Collective's Friends, Lovers, Favorites, Here Lies Man's You Will Know Nothing, and Middle Kids' Lost Friends.
Most-anticipated 2019 releases: Division of Laura Lee. (Yeah, I listed them last year, too, but the one single they put out this year—"Hollow Pricks"—severely whetted my appetite for more from the Swedish garage-punk outfit!)
---
JASON SHADRICK — ASSOCIATE EDITOR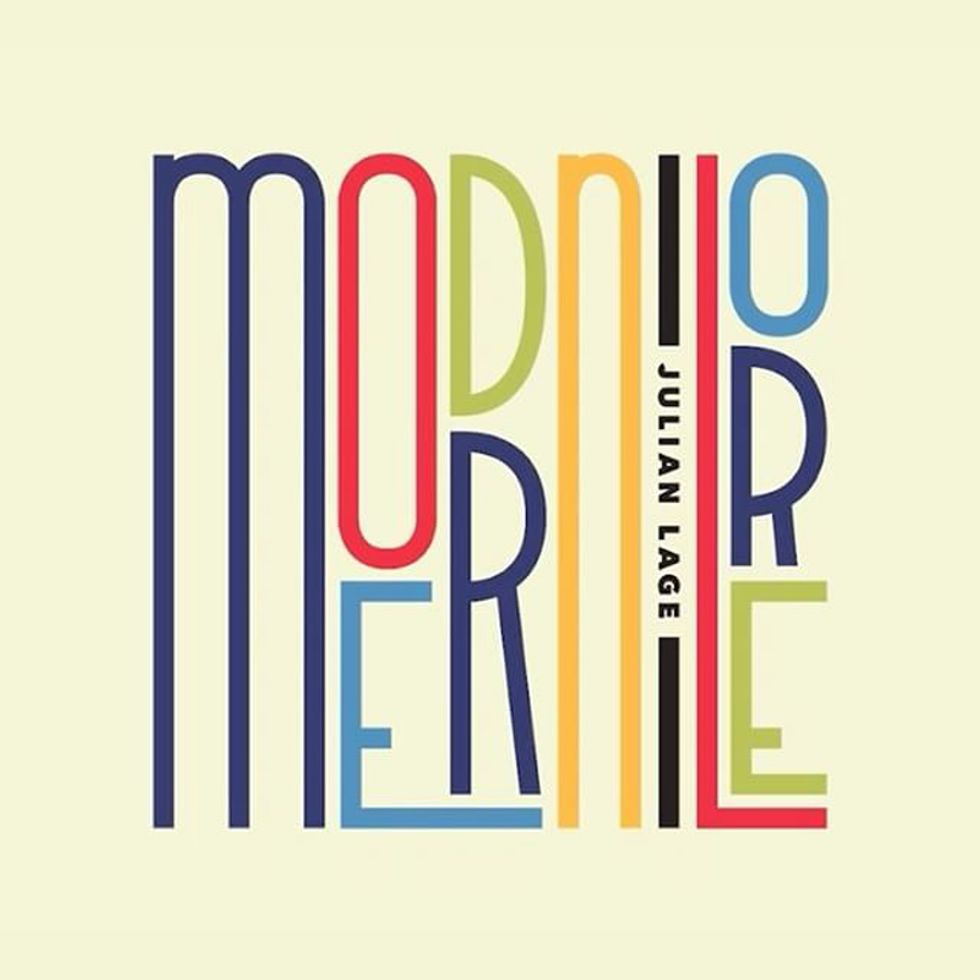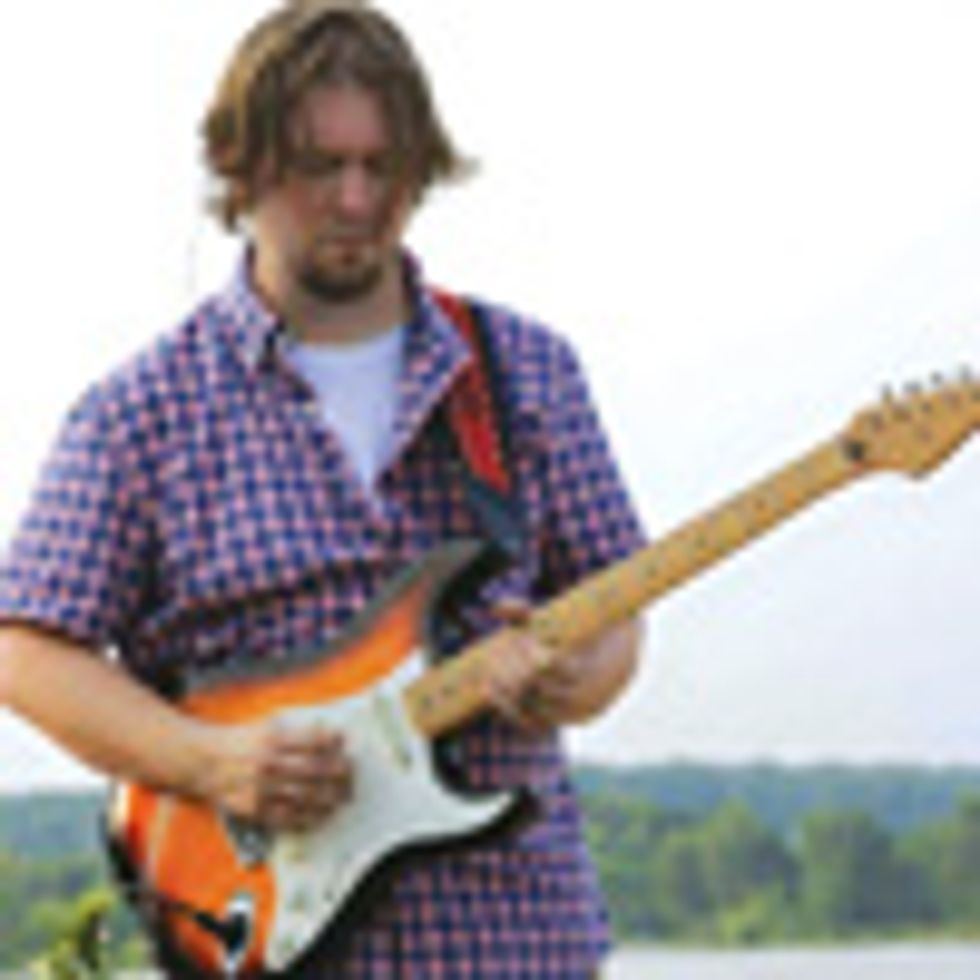 Julian Lage
Modern Lore
On my son Parker's birthday, I took him to see Julian in concert. Even at 10 years old, Parker could tell that Lage's playing was something special. Something that doesn't come around too often. Modern Lore is Lage's statement—not only as a world-class player, but also as a composer and crafter of songs and melodies that stick in your ear and camp out in your heart. Lage has entered a new phase of his development as a musician where technique is an afterthought and the focus is entirely on the telepathic interplay within his trio, and his ability to squeeze everything he can out of every note.
Nate Smith
Pocket Change
Disclaimer: There isn't a single bit of guitar on this album, but it probably made a bigger impact on me as a musician than anything I heard in 2018. Drummer/rhythmic wizard Nate Smith, who can often be found in the bands of Jose James, the Fearless Flyers, Chris Potter, and others, released a 33-minute solo drum album. And it's great. There's so much melody, composition, vision, and groove packed into this album that I found myself often just putting it on and jamming along to it. I suggest you do the same.
Brandi Carlile
By the Way, I Forgive You
It took me about a month to get through the first four songs on this album. They are that heavy. You won't find virtuosic instrumental passages here, but you will find virtuosity in songcraft. Carlile and her twin bandmates, Tim and Phil Hanseroth, create amazingly deep, poignant, and timeless tunes wrapped up in a sonic bed of some of the most well-recorded acoustic tones I've heard in a while. I did finally get past that first quartet of songs, and I've been spinning them all ever since.
Most-anticipated 2019 releases: The Bros. Landreth (still waiting!), Snarky Puppy, Tedeschi Trucks Band, and Eric Clapton.
---
RICH OSWEILER — ASSOCIATE EDITOR
Buffalo Tom
Quiet and Peace
Interesting that this record was on my list of most-anticipated releases last year. Happily, Quiet and Peace shows that the Buffalo Tom formula works as well as it did 20 years ago, when their music made up a big chunk of the soundtrack to my entry into adulthood. Through incredible cohesiveness as a power-indie-pop trio, thoughtful and emotional lyrics, and rock-solid musicianship, the album's 11 tracks ooze the energy, catchiness, and timelessness the band's music is known for—not to mention frontman Bill Janovitz's unique style and mastery of an SG pushing a Marshall. From the anthemic spirit of the first track, "All Be Gone," to the band's beautiful take on Simon & Garfunkel's "The Only Living Boy in New York" closing it out, Quiet and Peace exceeded my quite high expectations.
Soccer Mommy
Clean
At just 21 years old, Sophie Allison is well on her way as a songwriter to reckon with. The indie multi-instrumentalist standout got her start as a bedroom DIY-er sharing her songs on Bandcamp before starting college in New York, and before she knew it, a buzz was afoot. Allison quit school not long after, headed home to Nashville to go all-in with music, and it's paying off. Clean is Allison's first full-on studio effort with a band, and while it's expectedly more polished than her past releases, the production retains an elegant lo-fi energy. The 10 tracks vary plenty, but all have a melodic, melancholy, airy, and super-chill nature as she sings about heartache and life in a manner that can sound confident and vulnerable at the same time. One can't help but hear similarities to early Juliana Hatfield and Liz Phair, but this mature-for-her-years songstress is paving her own path.
Most-anticipated 2019 releases: Toro y Moi, Bettie Serveert, Swervedriver, Son Volt, Juliana Hatfield, Madonna, L7.
---
CHRIS KIES — ASSOCIATE EDITOR
King Buffalo
Longing to Be the Mountain
It makes sense that power trio King Buffalo's sophomore LP is bonded by three forces: flow, space, and, of course, heaviness. The pace on LTBTM is much like the smooth cadence and perpetual hypnotic groove of hip-hop star NAS: It's deliberate, powerful, and always bobbing forward like the Iron Fleet in Game of Thrones. Bookend bloomers "Morning Song" and "Eye of the Storm" exude the group's blossoming confidence (and patience), providing air for suspense, tension, and crescendo-ing releases. With the added breathing room, the explosive parts build and powerfully bust through like a blues-tinged, psychedelic, kraut-rock-powered tsunami best felt in the doubled solos of "Quickening."
Must-hear tracks: "Morning Song" and "Quickening."
Sleep
The Sciences
In 2018, guitarist Matt Pike released two remarkable albums for High on Fire and Sleep. HOF's Electric Messiah is Grammy nominated, but I'd like to spotlight his other album, The Sciences. Sure, I could entice you by mentioning the glacial riffs (something Pike calls a song's "conversation starter") heard in "Sonic Titan," or maybe the sped-up "Marijuanaut's Theme" à la "Dragonaut" from Sleep's Holy Mountain, or even the Floydian instrumental "The Botanist" that recalls "Time" or "Dogs" … but that's a time suck. I'd suggest you take a rip, put some headphones on, and let Pike guide your guitar odyssey and leave you with these words from his PG interview: "The guitar is a spiritual instrument—it goes from heart, to head, to hands, out the speaker cabs, and into the universe. That directly impacts the people who listen to you.
Must-hear tracks: "The Botanist" and "Sonic Titan."
Kurt Vile
Bottle It In
Kurt Vile is known for a quirky, offbeat delivery that's funkily laid over melodic 10-minute journeys. Thankfully, those idiosyncrasies are intact on this two-LP adventure, and felt best on the psychedelic marathon haze "Bassackwards" (complete with reverse instrumentation), the sparse, spaghetti-Western vibes in "Skinny Mini," and the intensifying lo-fi loop action that carries "Bottle It In." Fresh colors breathing new life into the insatiable lyricist's mojo are the light cover of Charlie Rich's "Rollin' With the Flow," the bouncy "Yeah Bones," the Petty-esque (with requisite charming harmonies) "One Trick Ponies," and the soaring keyboard feedback that ushers "Mutinies." And tying everything together is KV's ever-patented, sardonic, tongue-in-cheek view on serious matters like heartache, loneliness, growing old, and our society's worship of the pocket god.
Must-hear tracks: "Bassackwards," "Mutinies," and "Bottle It In."
Honorable Mentions: Dan Auerbach's Waiting on a Song, Courtney Barnett's Tell Me How You Really Feel, NAS' NASIR.
Most-anticipated 2019 releases: Tool (that's happening this year, right?!), Sturgill Simpson, Ryan Adams, Pelican, Russian Circles.
---
TESSA JEFFERS — MANAGING EDITOR
Awolnation
Here Come the Runts
This album is a master class in blending genres seamlessly while achieving a singular sound. Unabashed rock anthems are punctuated with severely neck-breaking drums and bass, and several tracks have a hip-hop swagger driven by traditional instruments, not samples. On the next turn, there's a whistle-and-foot-stomp acoustic groove about navigating this mortal coil by seizing silver linings. Aaron Bruno writes Awolnation's albums almost entirely by himself. He recorded this third one at his Malibu home studio, which recently burned to the ground as a result of the California wildfires. It's a tragedy, but no doubt Bruno will bring back the skip in his step on album four, and I can't wait to hear it.
Jack White
Boarding House Reach
Is this Jack's White strangest album? Definitely. It's also his bravest. He's a known oddball, but there is no stylistic blueprint for this record. Listening to it is an adventure, like a contact sport for one's ears, and while some find it difficult to digest robot synths, sirens, and shrieks alongside piano dub, there are songs like "Over and Over and Over" that are undeniably fierce rock drenched in scuzzy riffs and pummeling drums. I personally enjoy being sonically assaulted in this way. The track "Corporation" is good point of reference. White emotes a narrative about starting an entrepreneurial endeavor and taking over the world while his guitar schizophrenically fuzzes and freaks in the background. If White's business is creating a haven to feel free enough to take risks while staying true to his core, then my answer to that shouting chorus line of "Who's with me?" is a resounding, "I am!"
Honorable Mentions: Neko Case's Hell-On, Kacey Musgraves' Golden Hour, Post Malone's Beerbongs & Bentleys.
Most-anticipated 2019 release: I'm waiting for a debut full-length from U.K. duo Bones. Their album Loud Hailer with Jeff Beck was one of my top albums of 2016. I love everything they do.
---
CHARLES SAUFLEY — GEAR EDITOR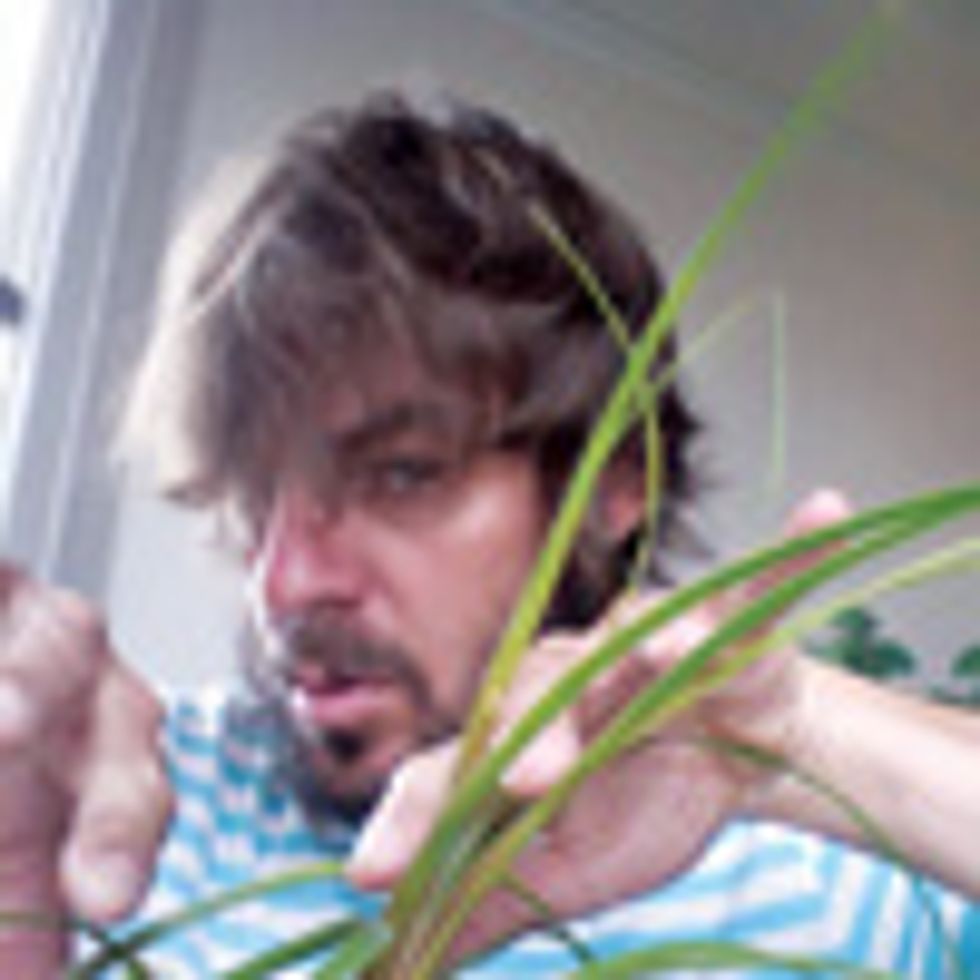 The Yardbirds
Yardbirds '68
Technically this album is a re-release. But the very rare 1971 original was so poorly mixed—and trashed up with obviously ersatz crowd noise from bullfights, no less—that Jimmy Page had it deleted. (With help from Peter Grant's The Song Remains the Same mobster hit squad perhaps?) Page's mega-potent remix is revelatory: a reminder of the wrecking-ball force that original Yardbirds Chris Dreja, Jim McCarty, and Keith Relf put behind Page's white-hot and unhinged Telecaster flurries, and a startling peek at Zep's origins. ("Dazed and Confused," for example, is well on it's way to becoming the Zeppelin version, but more feral here). There's heaps of raging Telecaster and Tone Bender fire. (The sickest Page tone, in my book.) A second disc of abandoned studio sessions reveals other possible Yardbirds tangents later made whole by Zep, including a beautiful, breezy, California canyon-tinged take on "Tangerine." This was easily the rock record I listened to most this year—especially on Friday and Saturday nights, when the neighbors had no reasonable expectation of quiet.
Most-anticipated 2019 releases: Olden Yolk, Steve Gunn, Woods, My Bloody Valentine.
---