Bluesman "Magic Sam" Maghett to be Honored
MS Blues Trail Marker Planned
Grenada County, MS (August 27, 2007) - Bluesman Samuel "Magic Sam" Maghett is being recognized with a Mississippi Blues Trail marker near his birthplace in Mississippi this week. A dedication ceremony is scheduled for Tuesday.
Maghett died in 1969 at the young age of 32, the same year he delivered a legendary performance that blues afficionados consider to be a landmark event in the history of the genre.
Maghett was born in Grenada County, Mississippi on Valentine's Day, 1937. Like many bluesmen born in the Delta, Maghett ended up making a name for himself in Chicago. He helped develop the "West side sound" by combining the country blues of his youth with Muddy Waters' rock beats and B.B. King's soulful bends. He made a splash in the Windy City with songs like "All Your Love," "21 Days in Jail," "Easy Baby," "Call Me If You Need Me" and "Every Night About This Time." With his efficient licks and screaming vocals, Maghett had a distinctive style that set him apart. However, the popularity of the blues outside of certain hotbeds was limited so Maghett's career stalled. He ended up in the Army and then military jail after deserting. He received a dishonorable discharge in 1961 and went on to record the classic albums, West Side Soul and Black Magic which included songs "Mama, Mama Talk to Your Daughter," "Sweet Home Chicago," and "You Belong to Me."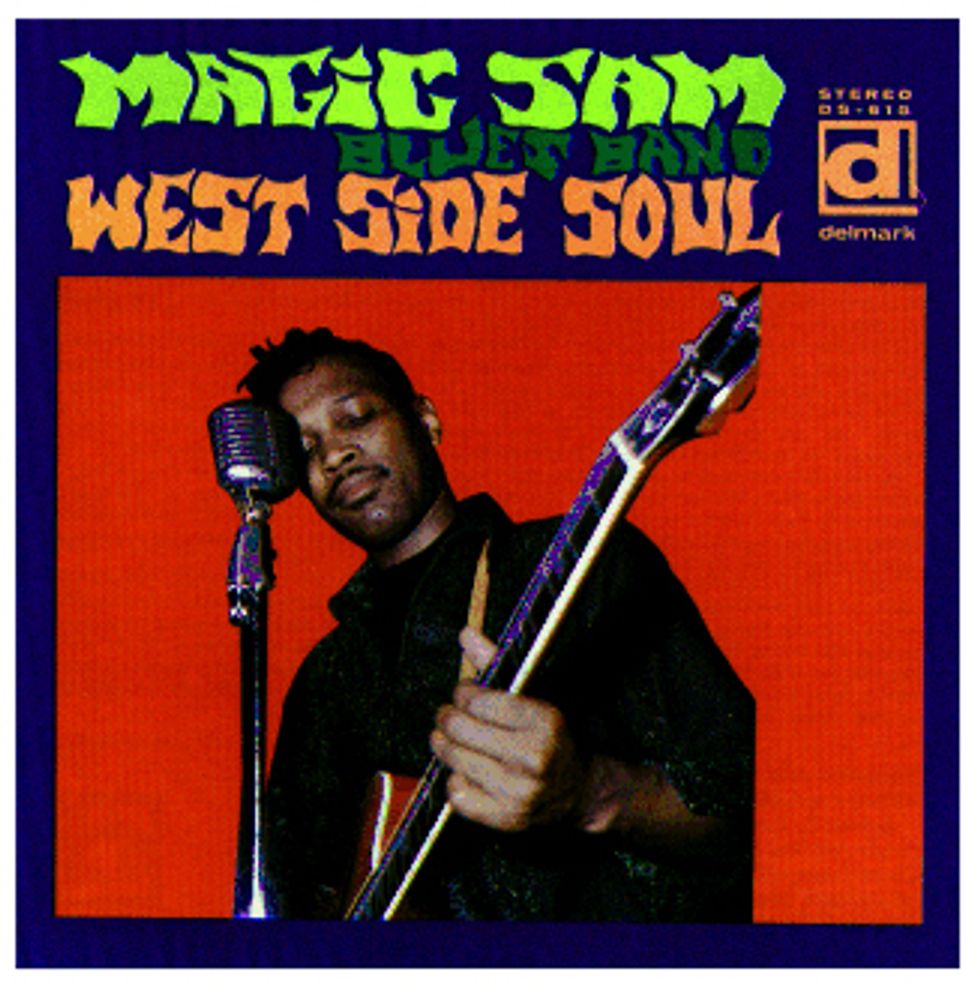 Maghett delivered a magical performance at the Ann Arbor Blues Festival in August of 1969, mesmerizing audiences despite a lineup of heavyweights that included Muddy Waters, Howlin' Wolf, Otis Rush, B.B. King, T-Bone Walker, Freddy King, Lightnin' Hopkins, Charlie Musselwhite, Fred McDowell, Big Boy Crudup among others. The audience was stunned by his talent and it appeared he would take the world by storm. A few months later Maghett died of a heart attack.
"Magic Sam" Maghett's guitar technique and vocal style are still highly influential today. In 1982, he was inducted into The Blues Foundation''s Hall of Fame. The marker near his birthplace is part of the Mississippi Blues Commission's Mississippi Blues Trail which will eventually include more than 100 historical markers and interpretive sites marking significant locations in blues history. The project is funded in part by a grant from the National Endowment for the Humanities, the Grenada Tourism Commission, the Mississippi Department of Transportation, Delta State University and the Mississippi Development Authority.

For more information: