Carl Martin Introduces the Purple Moon and Dual Injector Pedals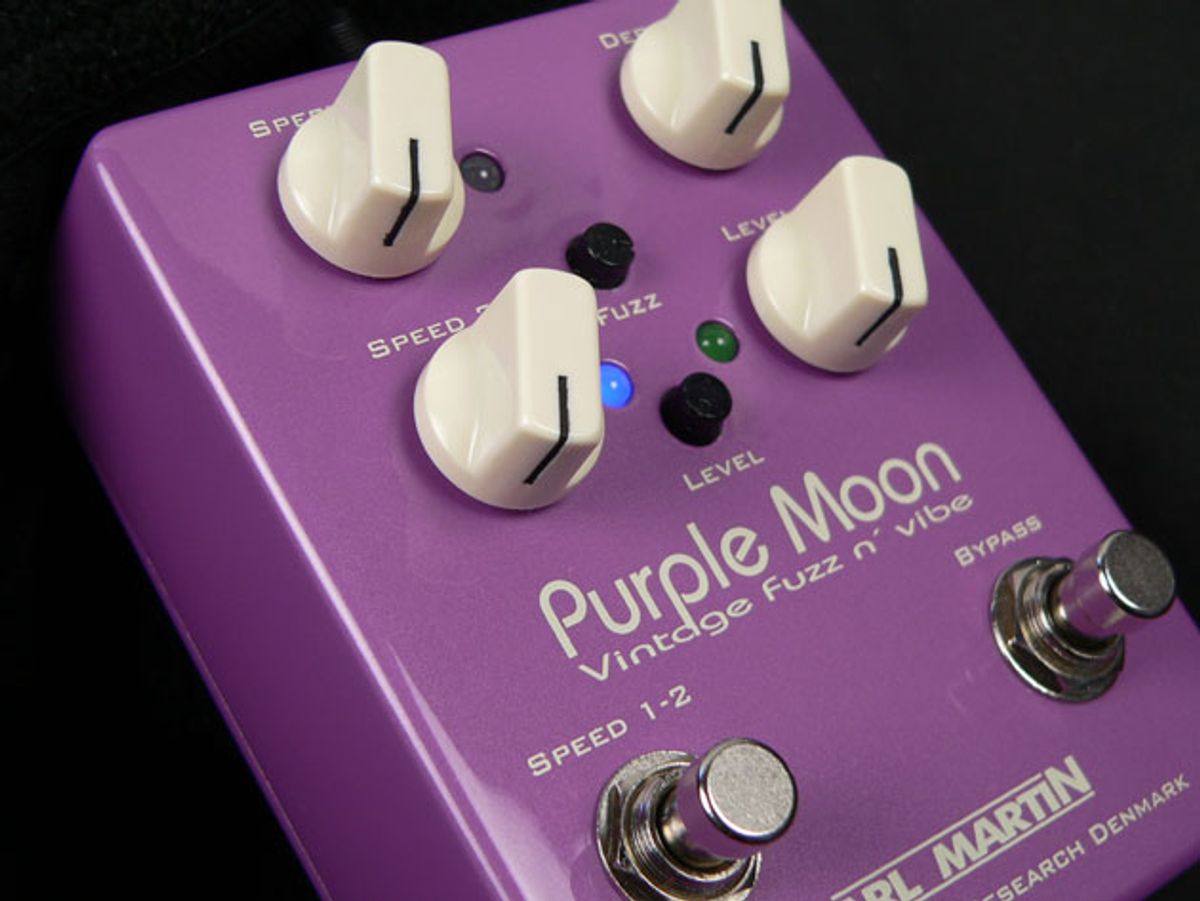 Both pedals will be available on February 1, 2014.
Denmark (January 3, 2014) -- Chock full of old school fuzz and vibe, think Hendrix, Gilmour, or Trower, the Purple Moon is a dual, analog vibe, plus fuzz with true bypass for fx on/off. Additional controls include a Speed switch for selecting between the two speeds, a Level knob for overall volume, a Blend knob for the amount of Fx in your signal, and two Speed knobs to select the two speeds.
The silicon fuzz's gain and is controlled by the overall blend knob for volume. When the fuzz gain is turned all the way down, it becomes a vibe only at that point. In the cool new die cast housing with mini-knobs and retro color, the Purple Moon can be powered by a 9v battery, but we always recommend a regulated power supply for optimum response.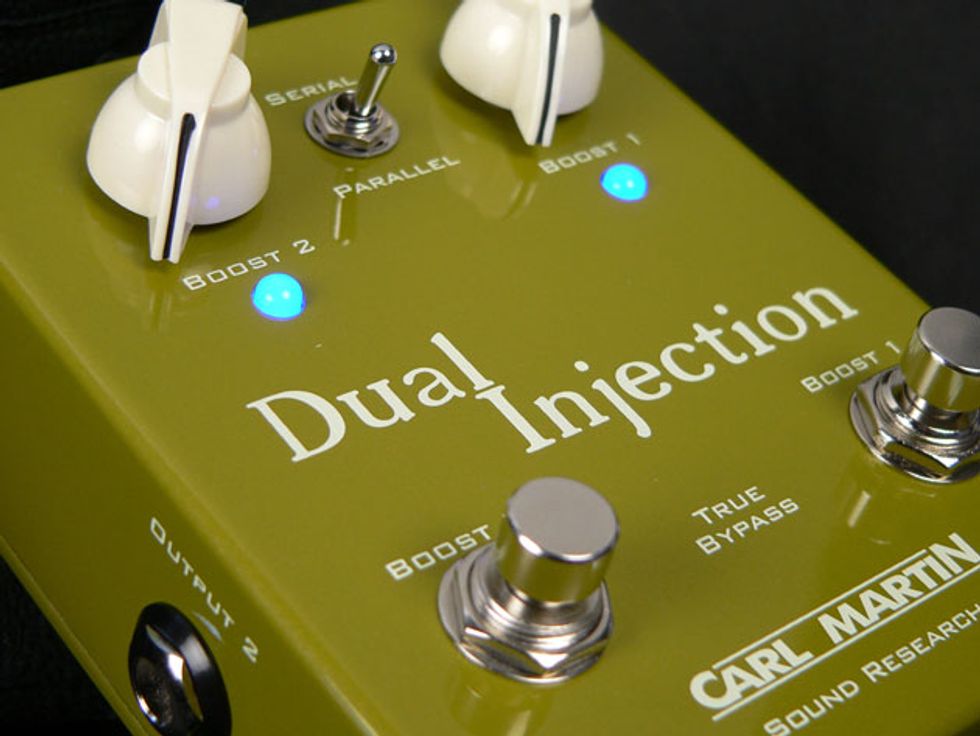 Dual Injection
The Dual Injection is two high quality boost pedals in one box, featuring serial or parallel modes. You can use one boost before your drives, and one after in parallel mode, or as a three-step rocket on serial mode. The four level steps include, the normal default clean, first boost activated, the second boost activated set different from the first and both boosts activated at the same time.
For more information:
Carl Martin