The Warning's guitarist remembers first being mesmerized by Matt Bellamy's captivating performances and then empowered to front her own power trio.

Oliver Ackermann of A Place to Bury Strangers joins us in discussing the players we'd pick to portray if we got our chance on the big screen. Plus: musical obsessions!
Question: If you could play the role of any guitarist in a biopic, who would it be and why?
Oliver Ackermann — A Place to Bury Strangers
Photo by Tyler Barclay
A: If I could play anyone in a biopic it would be Kurt Cobain. I definitely don't qualify as the most obsessed fan of all time. That perhaps goes to the runaway I drove around in my '89 Caprice constantly requesting to rewind back to "Drain You" over and over again.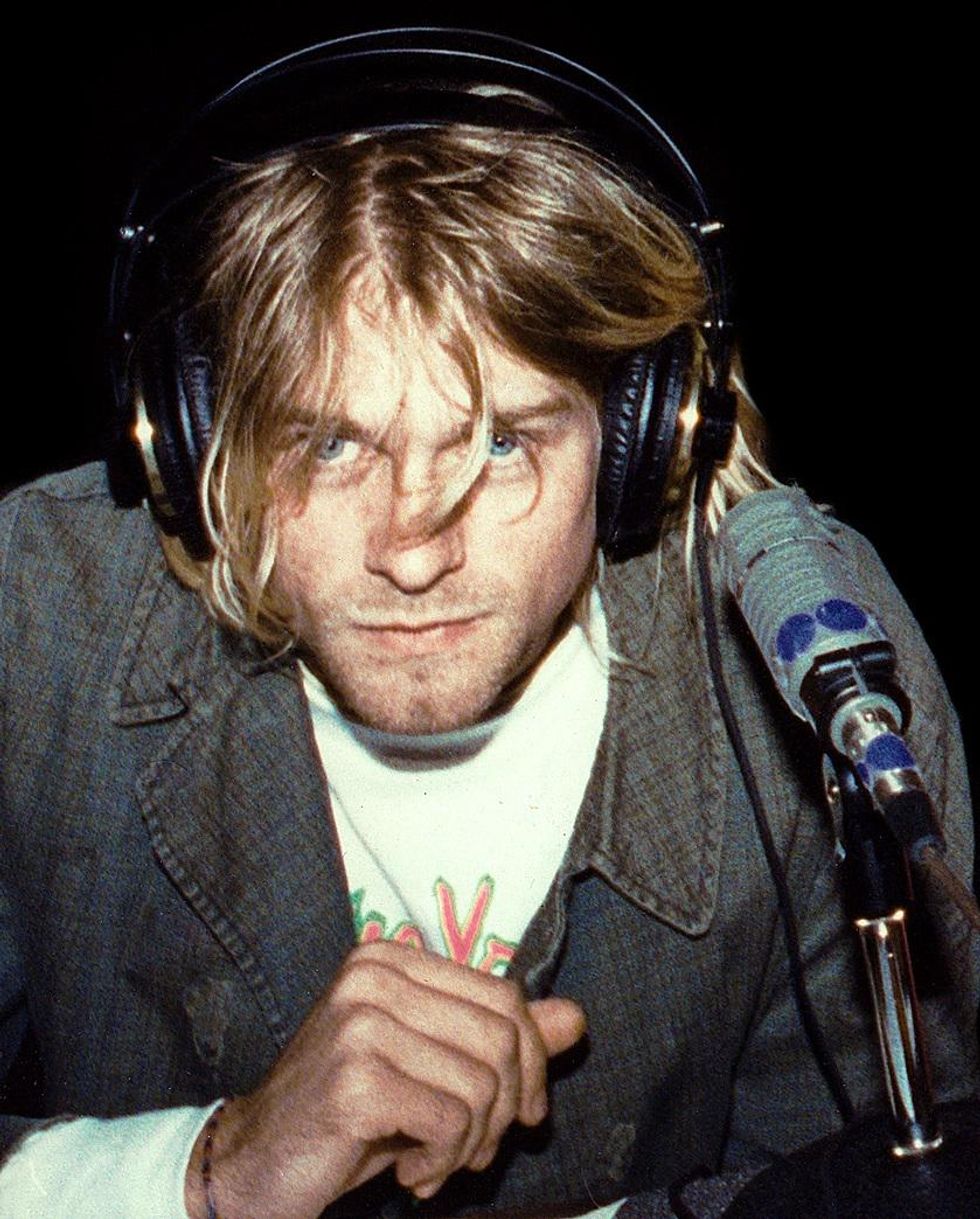 Kurt Cobain interviewed on Boston's WFNX radio, September 1991.
Photo by Julie Kramer
But Kurt for sure gave me the confidence that I could write a song and I just dove in and never looked back. I also think I could figure out those guitar parts, so there would be no weird miming to some complex solos. The real reason to do this, though, would be one of my favorite pastimes: jumping into drum sets.
Nirvana - Drain You (Live at Reading 1992) (Official Music Video)
Oliver Ackermann's Current Obsession:
Beyond-destroyed sounds. I guess that's always been my obsession, so it's more of a lifestyle. There's a little constant fight that goes on in my head where I think "this is just too messed up—what about pure fat sine waves, distinguishable rhythms, beautiful harmonies, and dreamy melodies?" And then when it comes down to it, it's just more exciting to swing a strobe light over your head and play a little AC interference. The other thing that's important is there ain't no faking. I better be drilling into my pickup or throwing my amp through the air. More high definition than surround sound 182 kHz is standing right next to me when I rip the strings off my guitar.
Sarah Gutierrez — Reader of the Month
A: Nancy Wilson. How could I miss the '70s and '80s—that's why!!! I grew up listening to Heart and being in a female fronted group would be a dream. I really loved her work on the movie Vanilla Sky. I remember frantically searching for who played, "Elevator Beat" in a movie that moved me. It certainly pulled at the heart strings.
Elevator Beat - Nancy Wilson
Sarah Gutierrez's Current Obsession: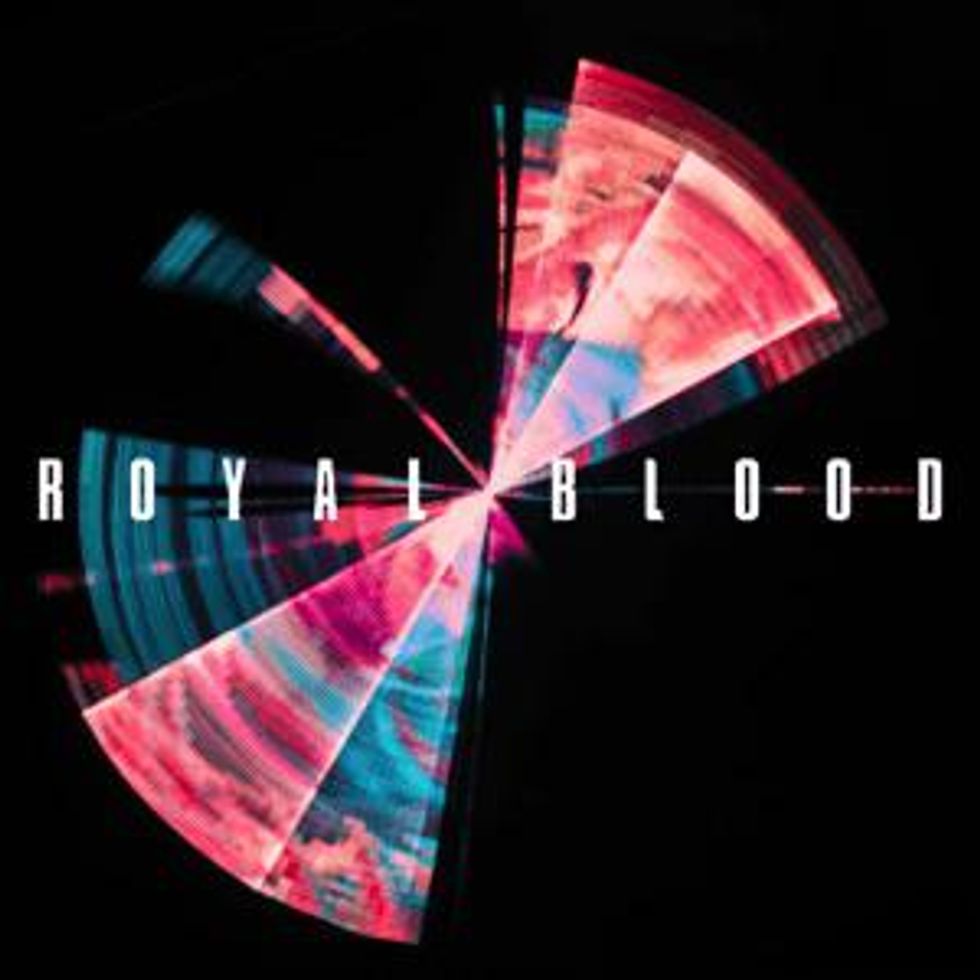 Royal Blood having Josh Homme as a producer for "Boilermaker" on Typhoons blew me away, along with Mike Kerr's riffs. Hometown & young self-produced "Drown." I love the drums! These boys from Gen Z really are the future of music. Des Rocs made my cry about following your dream when I saw them live in October. I love to turn up Cleopatrick as loudly and often as possible. Recently discovering Nothing but Thieves' self-titled album (heavily influenced by Jeff Buckley) gave me life—I'm thrilled to see them in Chicago next year.
Royal Blood - Boilermaker (Official Video)
Tessa Jeffers — Managing Editor
A: Kim Gordon. I'm not much into Sonic Youth, but I love Kim's solo stuff. She's a great bass player, and her guitar playing is raw and powerful (just like her voice).

Years ago, I read her biography, Girl in a Band, and it's a wildly interesting look into an artful life. She's a bold creator who rose out of the shadows of men to claim her own space, and I'm here for that.
Tessa Jeffers' Current Obsession:
French music. Recently I came across a rad song by Les Artisans called "Theoreme," and it prompted me to seek out other French artists. I knew Edith Piaf and Savages well, but new ones for me include La Femme, Christine and the Queens, and Serge Gainsbourg, who's apparently the "Elvis of France." J'adore!
Theoreme - Les Artisans (audio)
Joe Gore — Contributing Writer
A: Hector Berlioz, the great 19th century French composer. Unlike nearly all classical composers, he didn't compose at a keyboard. He wrote everything on guitar and a little whistle—including his revolutionary Symphonie Fantastique and the massive opera Les Troyens. Despite his humble tools, he's considered one of the greatest orchestrators ever. (Sadly, he never composed for guitar—only with it.) But the fun part would be portraying his larger-than-life personality. Talk about attitude! He was ambitious, angry, arrogant, and unspeakably funny. His prose is as amazing as his compositions, especially his Mémoires, my fave book about classical music. (Free English-language edition here.) On page one he writes, "I was brought up in the Catholic faith—the most charming of religions since it stopped burning people." And the snark never stops.
Joe Gore's Current Obsession:
Baude Cordier's "Belle Bonne Sage," a 14th-century love song notated in the form of a heart.
Medieval music! When I was a teen, my plan was to go into academia, specializing in early music. Life decreed otherwise. But now, in late middle age, I'm returning to the late Middle Ages. I've just recorded my first-ever solo album: a compilation of 14th-century pieces. I play the notes exactly as written, but using modern instruments, including lots of electric guitar. To modern listeners unfamiliar with the style, it sounds like music from Mars: eerie, beautiful, and totally frickin' weird. (Example: This love song by Baude Cordier, notated in the form of a heart.)
Photo by Chad Kelco
Melodies, hooks, clean tones, and no guitar solos. Are we sure this Elliott Smith fan fronts a doom-metal band? (We're sure!)
Legend has it the name Monolord refers to a friend of the band with the same moniker who lost hearing in his left ear, and later said it didn't matter if the band recorded anything in stereo, because he could not hear it anyway. It's a funny, though slightly tragic, bit of backstory, but that handle is befitting in yet another, perhaps even more profound, way. Doom and stoner metal are arguably the torch-bearing subgenres for hard rock guitar players, and if any band seems to hold the keys to the castle at this moment, it's Monolord.
The reason is simple: Thomas V Jäger's guitar riffs—the raison d'être of Monolord's songcraft—are relentlessly catchy and infused with immense groove and swagger. When asked how he vets potential riffs for Monolord songs, Jäger, who is also the band's singer and main songwriter, offers this: "The core of it is some kind of hook that makes it stand out just a little bit—that's what I'm looking for. It's really hard to pinpoint exactly what it is. We still want real heavy records, but at the same time you need hooks, you need something that people will remember."
MONOLORD - The Weary (Official Music Video)
Hooks may be more commonly associated with pop than metal songwriting, but Monolord's latest magnum opus, Your Time to Shine, is rife with them. From the opening salvo of "The Weary," Jäger's guitar playing conjures majestic tones, conveying the zeitgeist of our time with equal parts bombast and melancholy. His playing on songs like "To Each Their Own" and "Your Time to Shine," fueled by indelible grooves that ebb and flow (the band foregoes click tracks), carries an emotional heft that "soundtracks the ruined world," as Consequence so aptly described it. And his layered approach to recording guitars infuses the band's heavy backbone with a sublime melodic sensibility.
While Monolord is an indisputable riff-rock juggernaut, only one of the five cuts on Your Time to Shine, "The Siren of Yersinia," has a bonafide guitar solo on it. "You could probably arrange the songs so there's a guitar solo on every track, but that's not really what we're looking for," explains Jäger, who ascribes to a less-is-more ethos. "Of course, there are lead guitar parts here and there, in every song, but they're mostly written, not improvised. It's like another melody." Such embellishments function as additional riffs or motifs within the jigsaw puzzle of Monolord's sound, in service to the melodic framework of songs rather than as obligatory showcases of technical prowess. And when that one solo does finally appear in the album's final track, "it's better," says Jäger, "because there are not any other solos on the record."
TIDBIT: The band's new album clocks in at 39 minutes and features five songs—only one with a guitar solo, but all packed with a plethora of licks, melodies, and melodic fills.
"When you're playing slower, you have to be more precise, because it's not as forgiving as if you're playing punk rock or death metal or whatever."
Monolord formed in Gothenburg, Sweden, in 2013, out of Marulk, a boogie-rock band that included Jäger and drummer and mixing engineer Esben Willems. They needed an outlet to indulge their heavier affinities, and so, after hooking up with bassist Mika Häkki, they transformed. Their 2014 debut, Empress Rising, is an exercise in musical restraint, showcasing the trio's ability to riff on and develop a single motif. Vænir followed in 2015, followed by Rust (2017) and No Comfort(2019)—each one further cementing Monolord as a major name in the doom genre. Aside from his guitar playing, Jäger's ghostly, Ozzy-esque vocals (think "Planet Caravan" by Black Sabbath) add yet another distinctive melodic element to the band's bone-crushing, heavy-yet-droning riffs.
Jäger says that when the band began, songwriting was more like "loose ideas just thrown all over the place." Now, however, he has his own home studio, so it's like doing pre-production. "Except I don't play drums. I program those most of the time, so that when Mika and Esben hear the song, they can get the vibe. I try to make [a demo] as complete as possible." His studio consists of an old PC running Windows XP with Pro Tools 8 and a Digidesign 002 interface. "It's a really old setup," he admits, "but I just love having a room crammed with stuff where I can turn around, pick up a cowbell, and just start playing and recording."
Thomas V Jäger's Gear
The Monolords, from left to right: drummer Esben Willems, guitarist and frontman Thomas V Jäger, and bassist Mika Häkki.
Photo by Chad Kelco
Guitars
Two 1981 Greco V-types
Gibson SG-1
(Jäger's guitars have Lace Finger Burners humbuckers.)
Amps
Orange Dual Dark 50
Two Orange PPC412C 4x12s with Celestion Vintage 30s
Orange OR100
Orange PPC412HP8 high-powered 4x12 with Celestion G12K-100 speakers
Effects
Boss BF-2 Flanger
Boss HM-2 Heavy Metal
Boss RE-20 Space Echo
Carl Martin Octa-Switch MK3
dunn effects Death Knob HM-2 EQ Blender
Dunlop JHM9 Jimi Hendrix Cry Baby Mini Wah
Electro-Harmonix Nano Small Stone
Hiero Effects Phatoum Fuzz/Churchburner
Laney Black Country Customs Tony Iommi Signature TI-Boost
Orange Amp Detonator Buffered A/B/Y Switcher
Strings and Picks

D'Addario NYXL1156 (.011–.056)
Dunlop Ultex 1.14 mm
Jäger has been doing the bulk of his songwriting lately not on a cowbell but on an acoustic guitar tuned to standard, which adds another twist to Monolord's sound, since he and Häkki tune down to B-standard on their electrics. "If I play an E on the acoustic guitar, that [position] is B on the electric guitar that's down-tuned," he explains. "Sometimes I switch it, so the chord starts in the E [5th] position on the down-tuned guitar, but in 'The 'Weary,' for example, the verse is in B, simply because I wrote it in E on the acoustic guitar." Mostly his actual writing process is pretty straightforward. "I sit on my couch, take a cup of coffee, I have my notebook, and I just start to check ideas. Then, if I get the vibe, [with] more than one riff, I go upstairs, turn on the computer and record a demo."
Because Monolord is only a three-piece, Jäger admits it's hard to recreate his layered recording approach while playing live. "It works as long as there's not a third guitar harmony," he explains. "So, with the bass and just one guitar, it doesn't feel like we need a second guitar for most of the parts with the harmonies. I don't know if it has something to do with tuning down. If we have a chord progression, and there's a lead guitar over that enhancing stuff, it's hard to do both. So, on some songs I go with the chords, and some songs I go with a lead. It's just what suits the songs best." He adds that during some solos, Häkki will play chords live, instead of just single-string notes.
"There are lead guitar parts here and there, in every song, but they're mostly written, not improvised. It's like another melody."
Lately, Jäger has been experimenting with his guitar tone by going with less distortion and adjusting his EQ settings. "I cut a lot of bass on my guitar sound these days," he says. "I didn't do that from the beginning, because we wanted this massive wall. But now I try to get as close to Malcolm Young as I can. So when you strike an E chord, you feel the bass response and the mid response, but not too bright—you get this low-mid and high-mid kind of 'swoosh' or 'whoosh.' It's a good crunchy darker version of Malcolm Young's rhythm guitar sound. The first thing I check when I turn on the amps onstage is the clean sound, and then I can do some adjustments, and when that sounds great, the fuzz sounds great, too."
Speaking of fuzz, Jäger relies primarily on a Hiero Effects Phatoum Fuzz/Churchburner, a Boss FZ-2 Hyper Fuzz clone built "by a guy in Russia." For leads, he uses the Laney Black Country Customs Tony Iommi Signature TI-Boost. "I run that together with a [dunn effects Death Knob] HM-2 EQ Blender that you can blend into the signal," he explains. "I read that David Gilmour used the Boss HM-2 for leads at some point in his career. So, I took out my old HM-2 and tried it, and I immediately knew what he was talking about. You get this tone that just cuts through everything. It's got all these mids and aggressive highs, but it's a bit too noisy, and I got a lot of feedback because I wanted to push it to the max. I tried the low-gain TI-Boost together with the [dunn effects Death Knob] HM-2 Blender EQ and I can get really creamy mids, but it doesn't feedback as bad as the HM-2."
Jäger's fleet of Orange amps give him plenty of juice for Monolord's sweet-and-heavy sound. He plugs in with one of his Goya V-type guitars or a Gibson SG-1.
Photo by Josefine Larsson
Aside from the obvious aforementioned influences, Jäger says he's most inspired by guitarists who are also great songwriters. "Most of the time I'm listening to old '70s rock, like MC5, with Wayne Kramer and Fred Smith—they are amazing," he says. "And also Nicke Andersson of Entombed and the Hellacopters, among other bands—he's been an inspiration." Surprisingly, American singer/songwriter Elliott Smith is also among his favorites. "He's not really this awesome guitar player, but if you like low-key singer/songwriter stuff, his record Either/Or is amazing. It's not really a guitar record at all. It's just low-key strumming and good chord progressions."
Jäger says he's truly inspired by guitarists "that can play more than one instrument and create a lot of good music." And he cites Cathedral's Garry "Gaz" Jennings as another influence. "When he starts to play guitar, I can hear it's him right away. And if you can hear that from someone, I think you have done a rather good job being this guitarist that doesn't sound like everybody else. No matter what setting, you can still hear that sound."
"I try to get as close to Malcolm Young as I can. So when you strike an E chord, you feel the bass response and the mid response, but not too bright."
When it comes to the matter of spearheading a musical movement, Jäger offers the following assessment: "Even though it's called doom, the foundation is rock 'n' roll. Of course we want to make heavy songs, but not ridiculously heavy. We also need some clarity and some tone. So, I'm not sure if I call our music doom. It's more doom-rock."
Other signatures of Monolord's songs are length and tempo, hence the five-song track list on the 39-minute Your Time to Shine. And Monolord's tempos are usually, in classical terms, lentissimo, which presents particular performance-related challenges. "When you write shorter songs, you can bang out the chords and you are done," explains Jäger. "But when you're playing slower, you have to be more precise, because it's not as forgiving as playing punk rock or death metal or whatever. Of course, you've got to be tight when playing death metal, too, but being a bit late or a bit early is not as visible as if you're playing slow. 'I'll Be Damned' was really hard to keep down because we all wanted to play faster. It feels good to play a bit faster sometimes."
YouTube It