Cole Music Releases the Paradrive Parametric Overdrive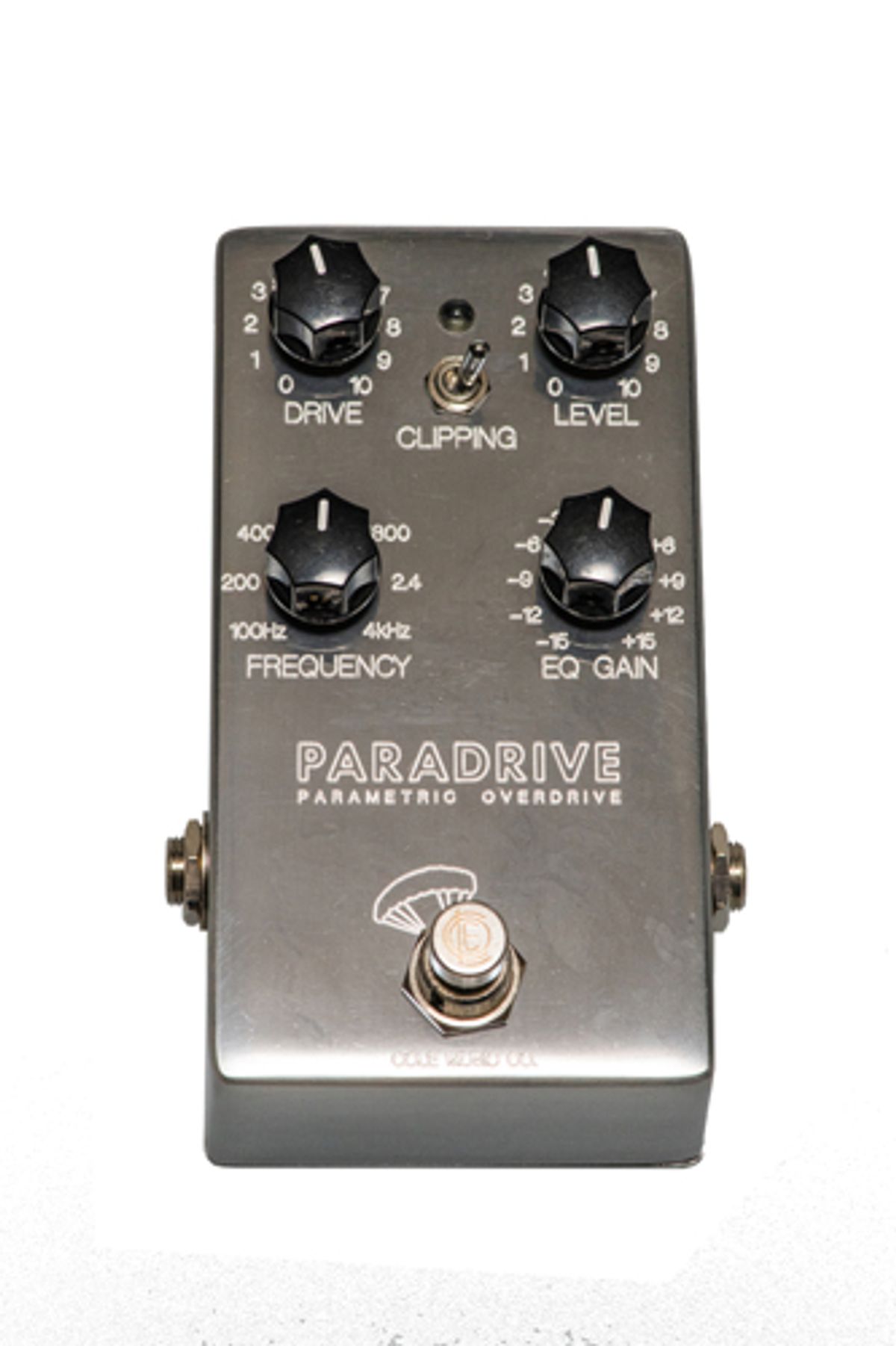 The pedal allows you to dial in a frequency between 100Hz to 4kHz and then either boost or cut it by up to 15dB.
Spokane, WA (December 18, 2019) -- Cole Music Co. has released the ParaDrive Parametric Overdrive pedal, that hits the mark for their innovative-yet-familiar design philosophy. While the familiar Drive and Gain knobs provide precise control over the breakup of your amp and guitar, the innovative Parametric EQ allows you to conjure up tones unlike any other overdrive on the market. Commonplace in the studio world, parametric equalization has been slow to find its way into the guitar world, until now.
This pedal allows you to dial in a particular frequency from 100Hz to 4kHz. You are then able to cut or boost that frequency by up to 15dB. This means you can do a classic treble boost, find and kill a frequency that wants to feedback, go for a killer metal mid-range hump, or even a cocked 'wah' kind of vibe. The unique Parametric EQ, coupled with two Burr-Brown/TI OPA2604AP chips, and IN914 as well as BAT41 clipping diodes, makes this overdrive all sweet spot.
Features:
Overdrive with intuitive Parametric EQ
Simple, four knob control
Highly polished.enclosure, with modern engraved details
True bypass
Two different clipping options
Side-mount jacks
The ParaDrive will make your current overdrive seem like a dullard. This is only the first release of Cole Music Co.'s Parametric Pedal Series...you have been warned.
MSRP $189
For more information:
Cole Music Co.