Danelectro Announces the Eisenhower Fuzz and the Breakdown
The sounds of the 1960s were the company's inspiration in creating two new stomps.
Irvine, CA (March 20, 2019) -- Danelectro has unveiled two new pedals that capture all-time-great tones from the late '60s: The Eisenhower Fuzz and the Breakdown. Both pedals feature an ultracool vintage look and vibe…and dynamite sonic performance.
The Eisenhower Fuzz is based on one of the greatest octave fuzz pedals ever. Danelectro updated the late 1960s circuit adding gain and EQ. The result is a pronounced, "out front" octave effect and sweeter harmonics – with plenty of gain and much more precise EQ. Originals of this pedal sell for big money, but the added gain and EQ make this new pedal sound better than its predecessors. Controls are: Volume, Fuzz, Treble and Bass. A "Flat/Sculpt" toggle switch adds bass and cuts mids for awesome "in your face" tone.
---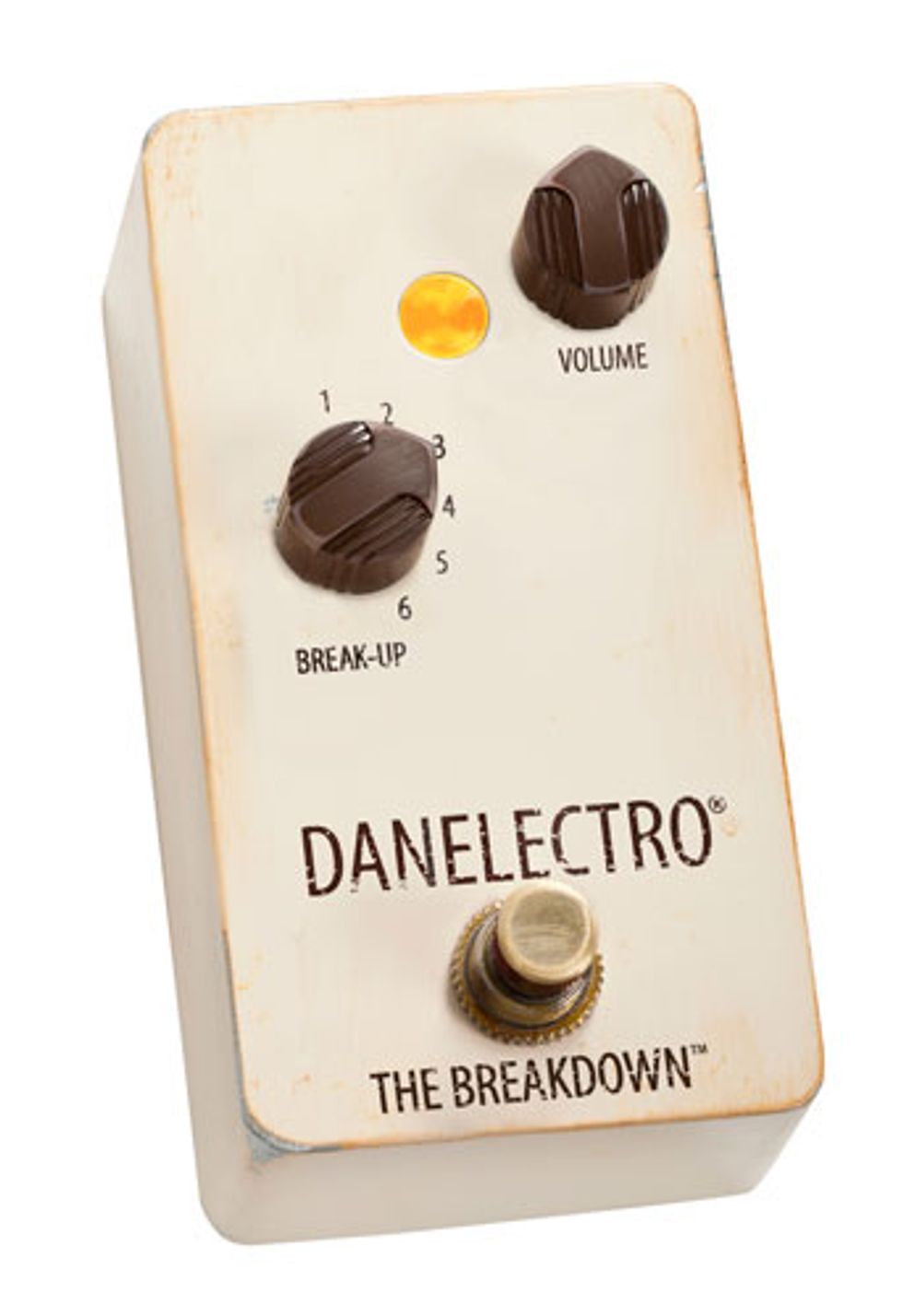 The Breakdown evokes the tone used by a guitar god to record his first album in 1968. Danelectro brings back that famed sound, using "though hole" components to mirror the ethos of a classic era. The Breakdown has a 6-position selector which attenuates the input to the pedal. Positions 1 through 3 offer "leave on all the time" tones, while positions 4 through 6 hit the input of your amp increasingly hard resulting a "break up" happening in the amp input stage. Because the break up happens in the amp and not the pedal, the tone has a very organic character. Caution: Do not listen to this pedal… unless you want it to be your life companion. Controls are: the 6 position "Break Up" selector switch and Volume control.
Street pricing for the Breakdown is $149.00 and for the Eisenhower Fuzz is $149.00.
Both pedals feature true bypass switching, silent switching, and die cast case. Shipping April 1, 2019.
For more information:
Danelectro