Dynamo Amplification Introduces the GT120x and GT50Xc 212 Combo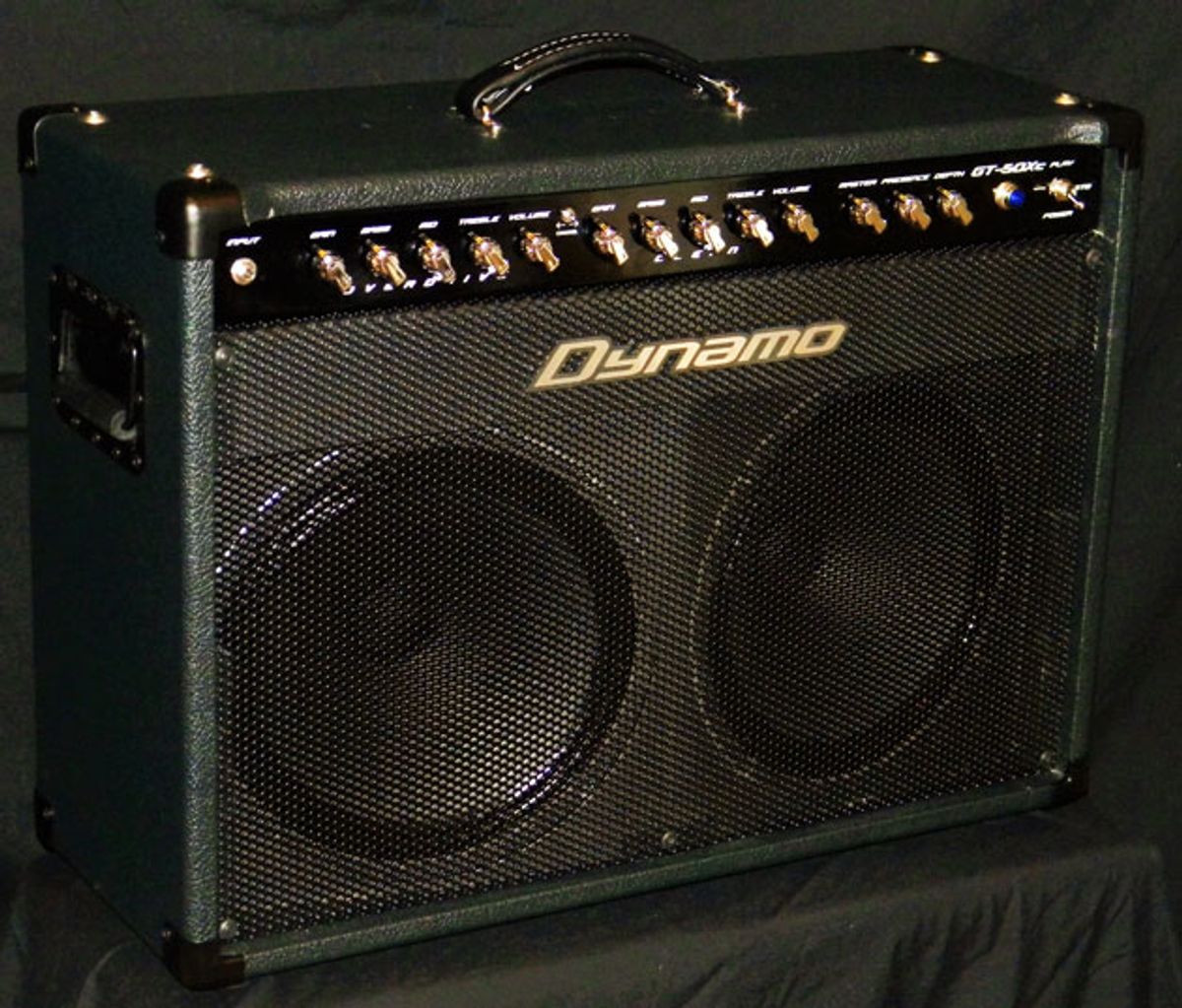 Both feature an ultra high-gain overdrive channel, independent channel EQ controls, and global depth, presence, and master volume controls.
Lake Dallas, TX (November 5, 2015) -- Dynamo Amplification is proud to introduce the long awaited GT120x head and GT50Xc 212 Combo to its Grand Tour Series Line up. These two amps are based on the M50X first seen at the 2012 NY Amp show and Summer NAMM that become a show favorite among the Hard Rock spectators. They both feature the same supersonic ultra-high gain overdrive channel with the addition of a clean channel, independent channel EQ controls, and global Depth, Presence, and Master Volume controls. Like the M50x these amps are designed for the heaviest of players to achieve that huge arena sound comparable to the $100k super guitar rigs of the late 80's metal gods. These amps are hand built one at a time using the finest materials in North Texas, USA. They are built to 100% mil-spec using only high-end audiophile grade components and premium Mercury Magnetics output and Plitron Toriodal power transformers to produce an amazing high definition concert tone that's warm, pure, lush, tight, and focused at all volumes.

GT120x
The GT120x is one of the first guitar amps to feature KT120 power tubes known for their high definition clarity and thunderous punch. It uses five ECC83/12ax7 pre-amp tubes and two KT120 (KT90 optional) power tubes to achieve an output of 120w. It has a 2-channel foot switchable control, Effect loop, and slave line out. The GT120x has a retail price $2,199.
The GT50XC is a 2x12 combo version of the GT120x and is powered with a pair of EL34 power tubes to push 50w. Unlike many traditional tube combo amps with a dedicated chassis design, The GT50XC uses the same full chassis and features of the GT120x head and to offset the weight, a pair of ultra-light weight Celestion Neodymium Century Vintage speakers are used in a semi-closed back cabinet with a flexed baffle. The GT50XC has a retail price $2,499.
For more information:
Dynamo