See the new electric, acoustic, and bass guitars from Musikmesse 2013.
"Off Guitar Design brought two new 34""-scale Soulbrotha basses to Musikmesse. The white one features an alder body and H┼ussel pickups with two volumes and a tone knob, while the black one has an ash body, and an active H┼ussel humbucker controlled by volume, bass, and treble knobs."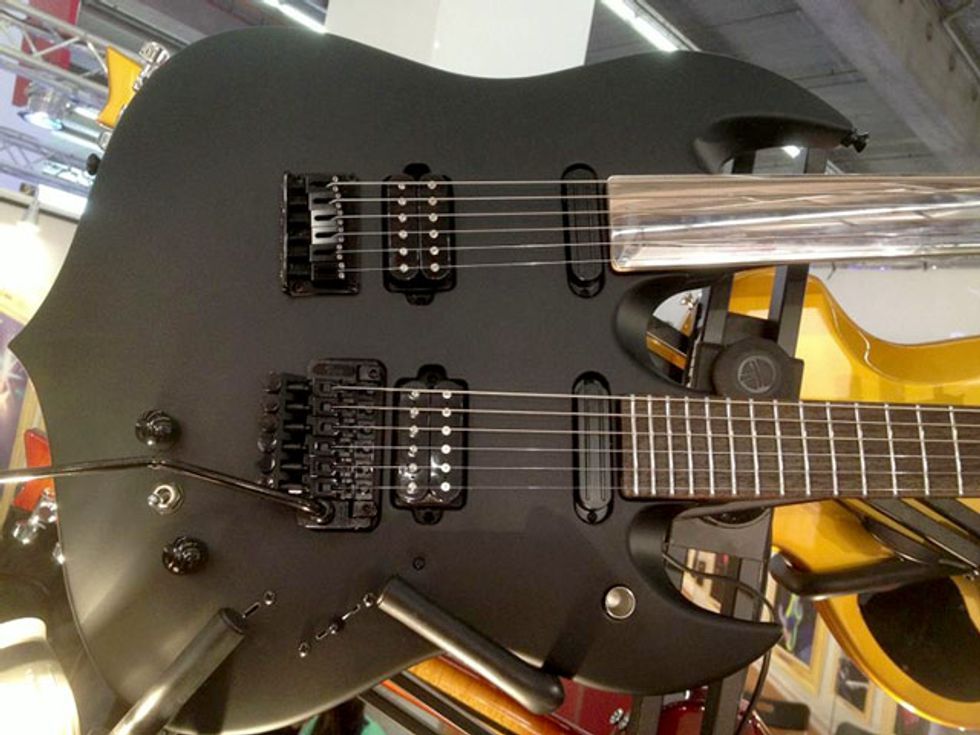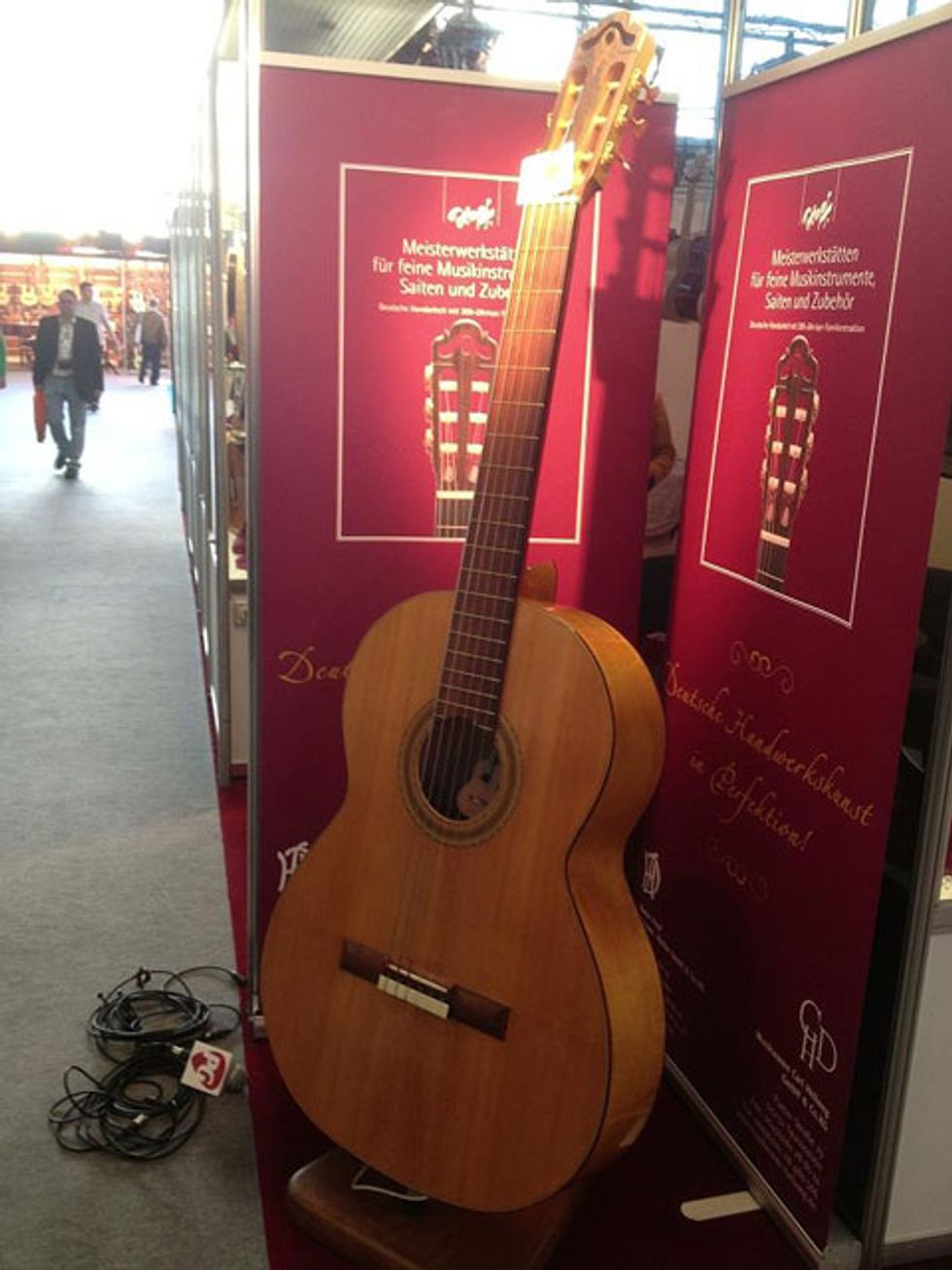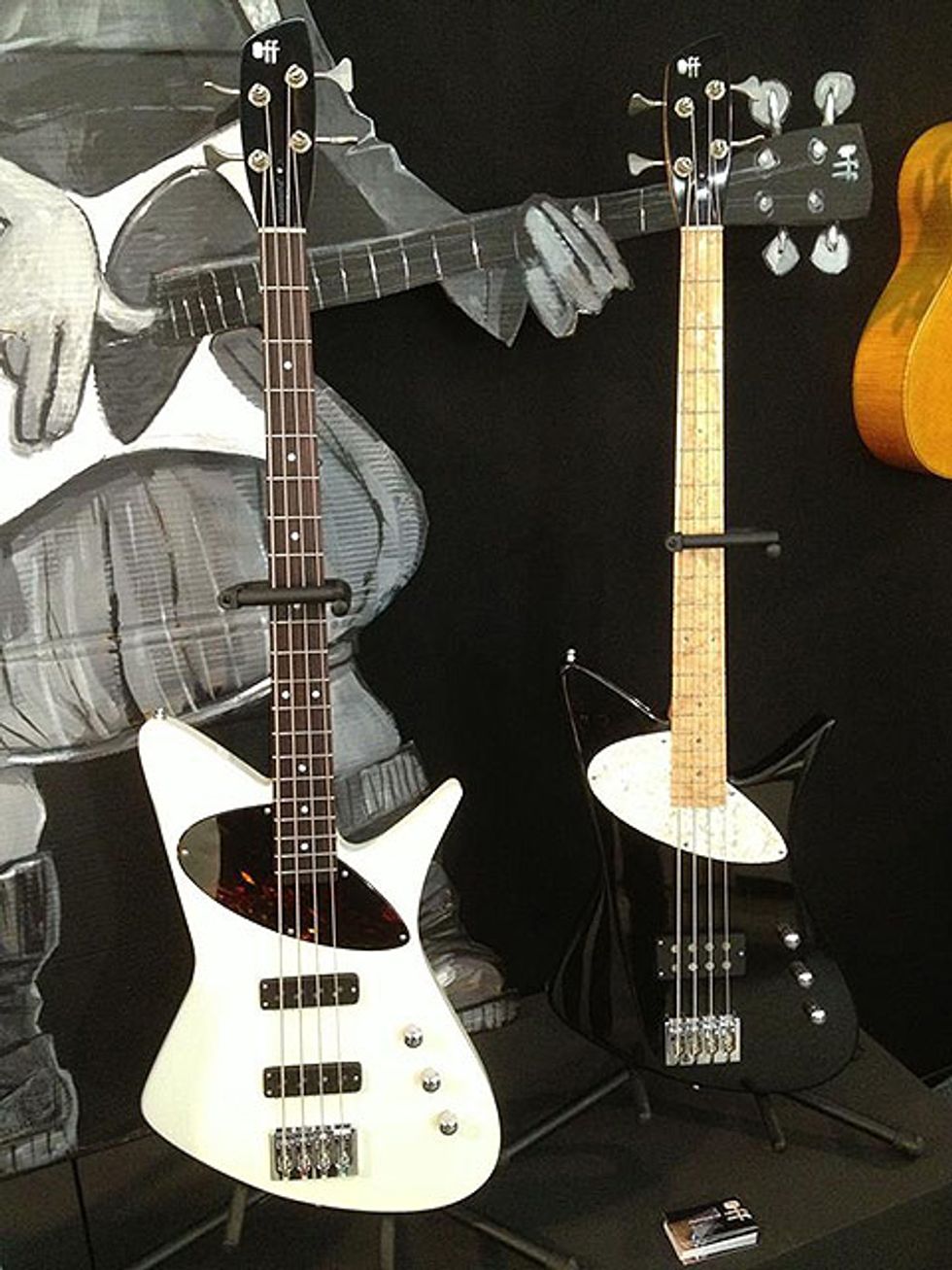 Also click here to see our gallery of new amps, effects, and accessories from Musikmesse 2013.