30 pedalboards used by Premier Guitar readers
"Giraldo's setup is a Pedaltrain board stocked with a Dunlop Cry Baby Wah GCB-95, TC Electronic Polytune, JHS Morning Glory Overdrive, Fulltone Fulldrive 2, Electro-Harmonix Micro Q-Tron (only used standalone with cleans), Ernie Ball Volume Pedal, and Empress Superdelay. He plays mostly gospel and alternative rock and is the guitarist for Smokie Norful."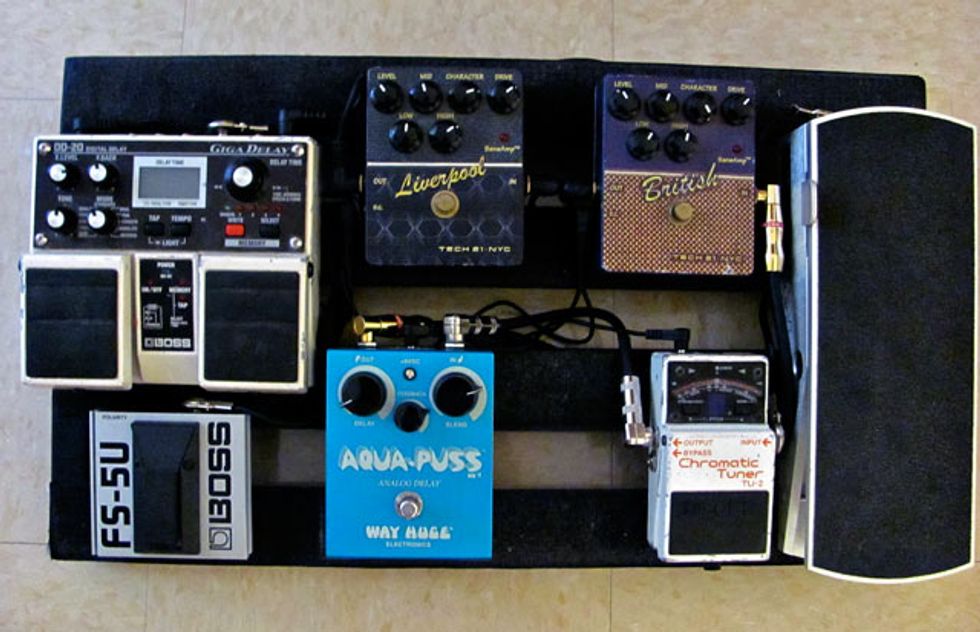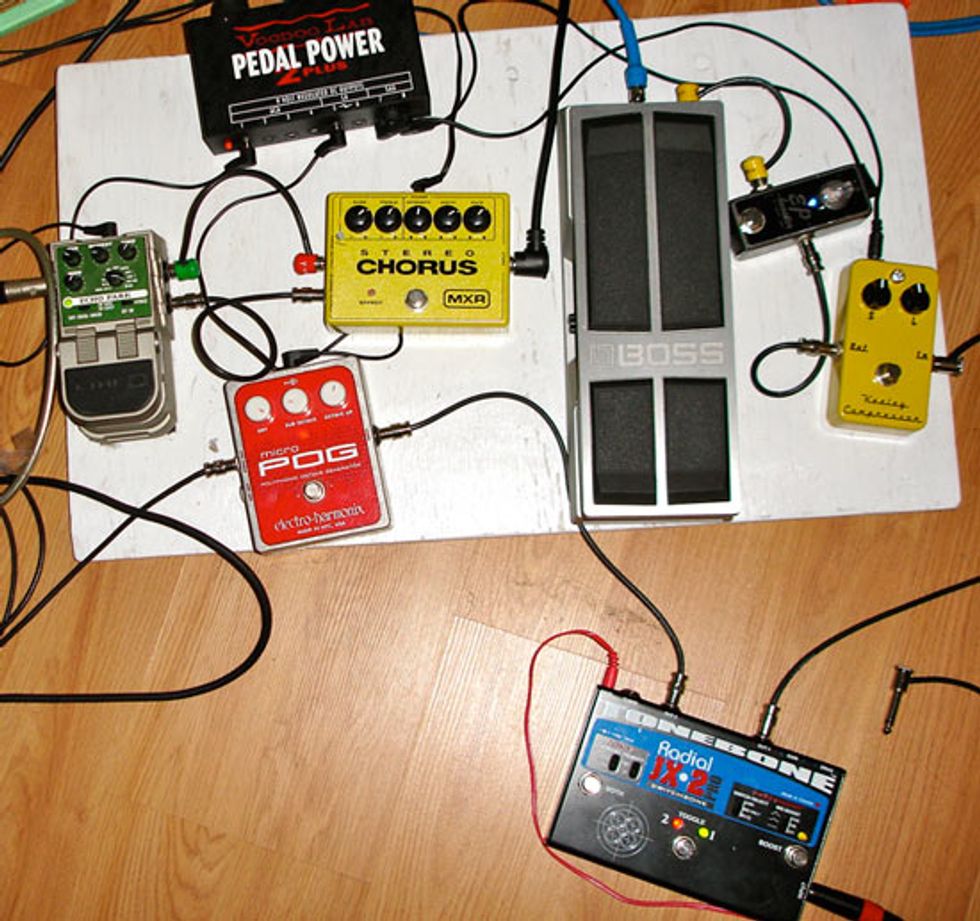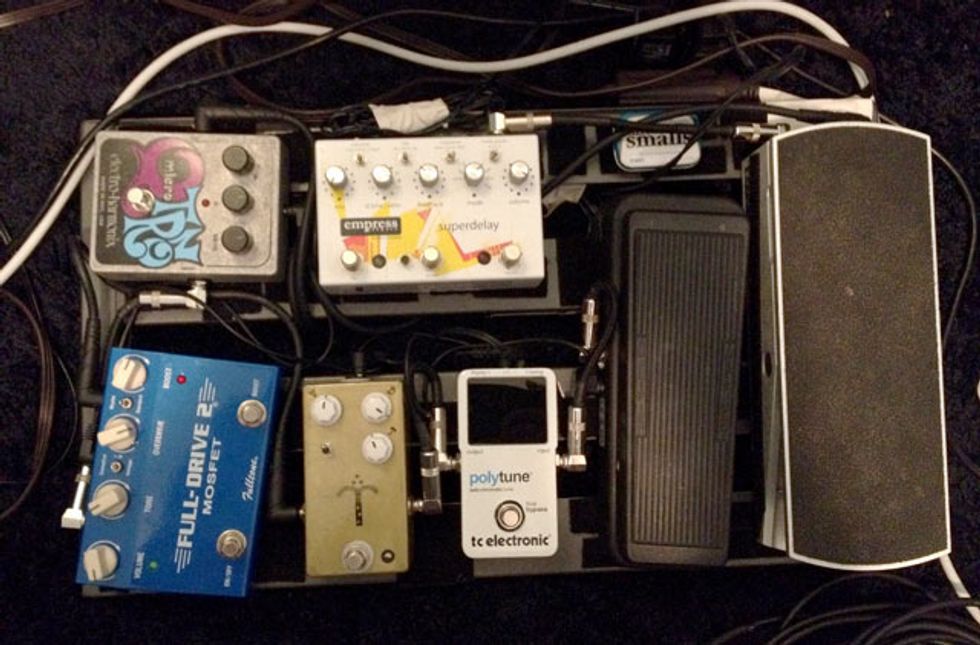 Submit your photos and captions to rebecca@premierguitar.com to be included in our next pedalboards gallery. If you've already submitted your photos, there's no need to resubmit, just keep an eye out for a future gallery.