Don't miss your chance to get loud with these amps!
---
Revv Amplification
The Revv Generator 120 MK3 is the world's first stereo-direct-output reactive load & IR Loading tube amp. It brings you 4 channels of all-tube finely-tuned tone based on feedback from touring artists, session guitarists, & engineers. It also features Two notes Torpedo-embedded technology for going direct to FOH, studio monitors, or headphones. No cabinet required. A built-in noisegate & lush reverb are accompanied by a host of switching & voicing options to make getting the sound in your head faster than ever.

The Blue Channel is chimey with tons of headroom, & now includes a "Wide" switch to give you a wide-range frequency boost for more push & sustain. The Green Channel features 3 all-new drive modes to take this dynamic channel from edge of breakup, to fat overdriven tones. The Purple Channel is famous for its razor-sharp metal clarity, & now in MK3 it receives more low end & saturation with no loss in tightness. Finally, highest gain - Red Channel has an all new touch-sensitive feel which takes you from warm oldschool overdrive to the most massive modern tones available.

Revv Amplification is committed to bringing you the most complete amplifier experience available. Clarity, feel, & tone – for stage, studio, & home.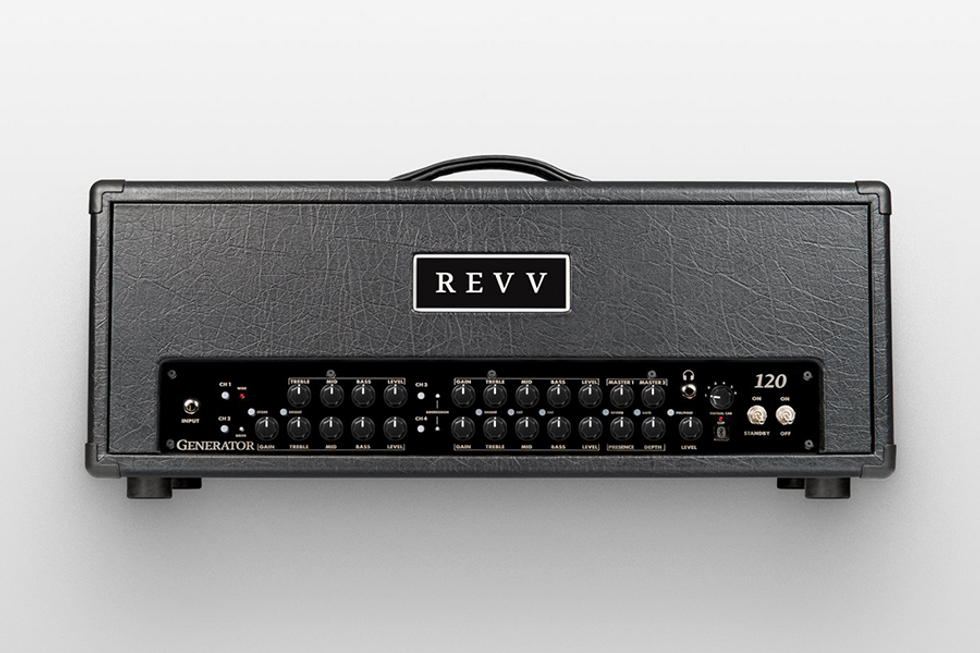 PRS
The PRS HX 50 captures the flexibility and balance of late 60's British- inspired tone in a powerful 50-watt amplifier. A continuation of PRS's popular HXDA amplifiers, PRS HX amps feature a refined control layout and a newly-documented "Authentic Hendrix" Touring Circuit. This circuit is heavily inspired by one of Hendrix's personal amps, purportedly used at Woodstock, which Paul Reed Smith and PRS Amp Designer Doug Sewell were able to study in 2018.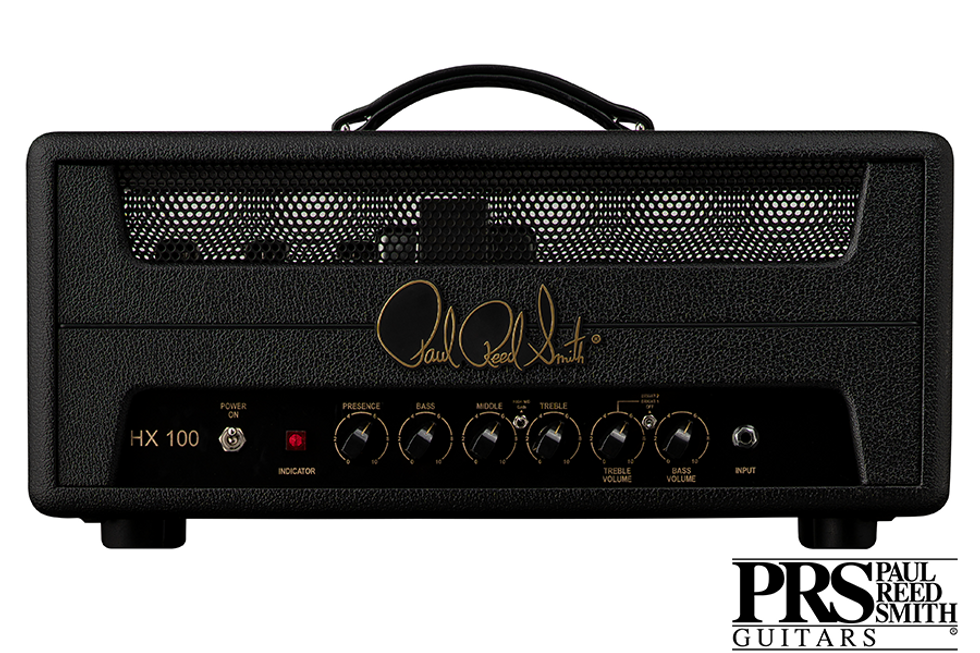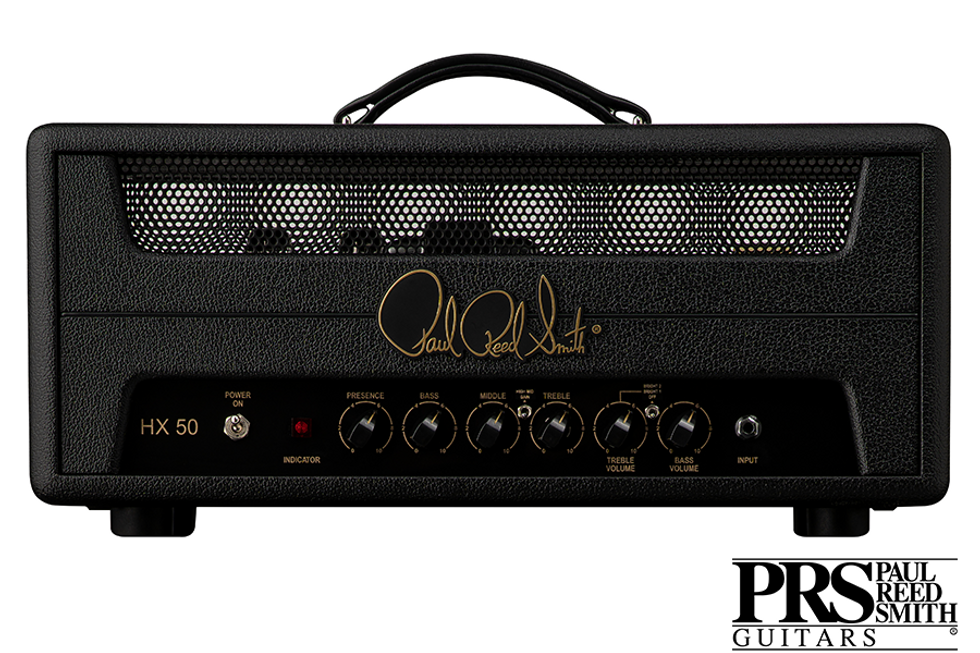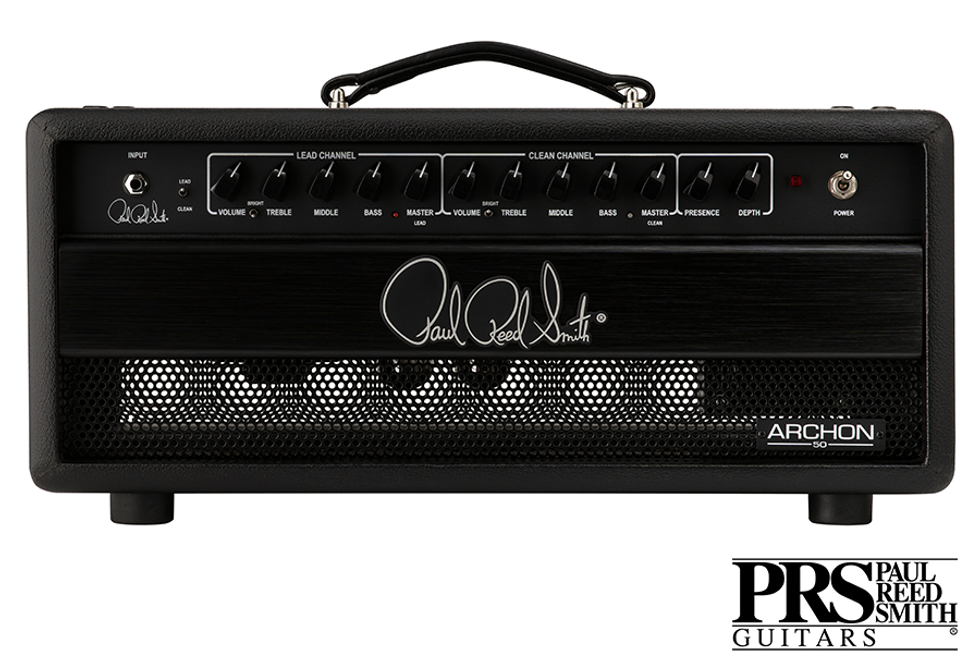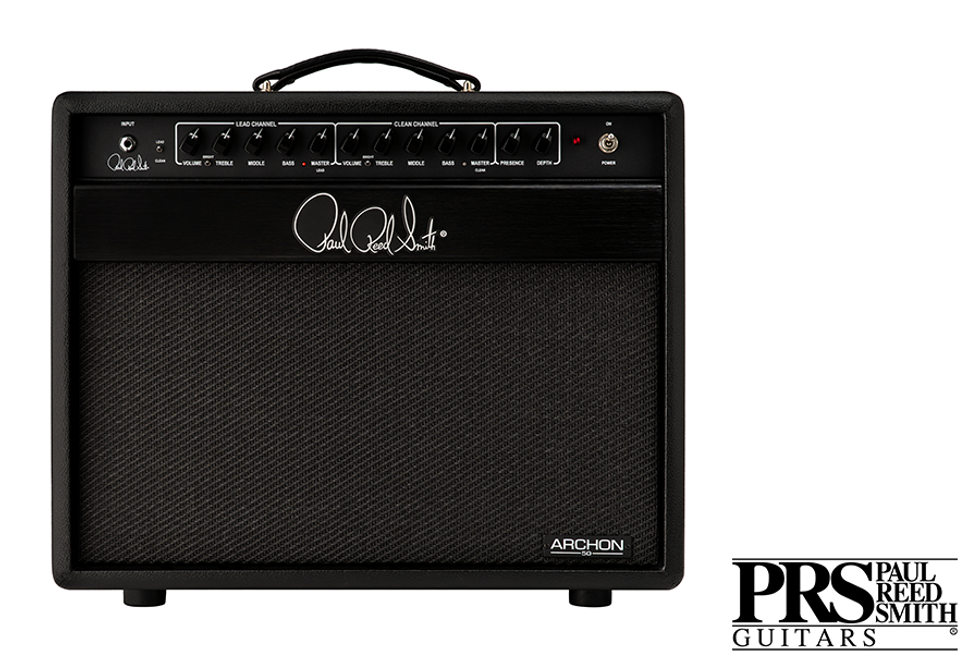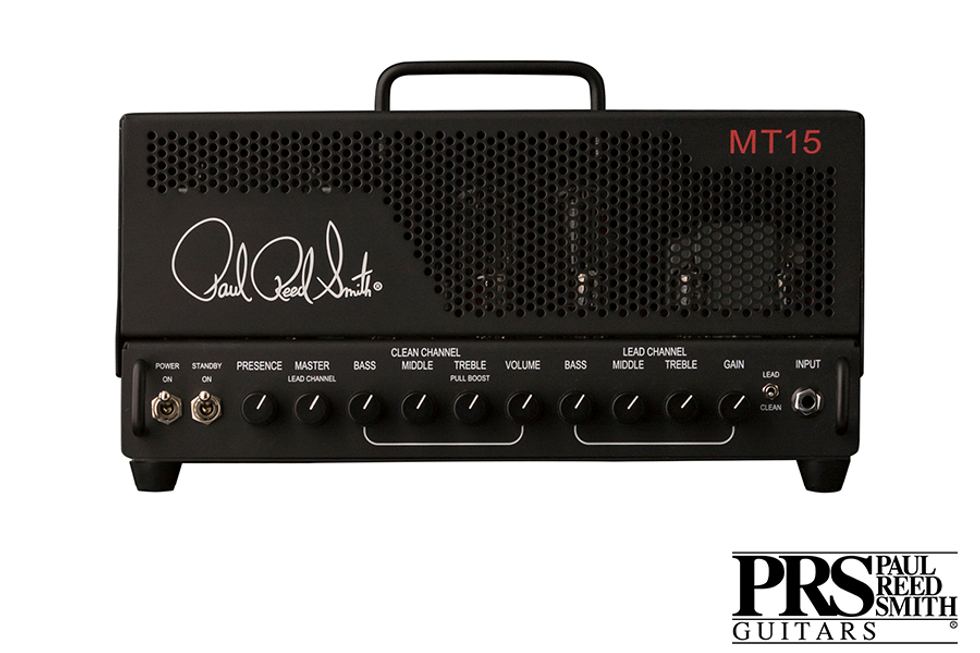 Supro
Designed in collaboration with Robert Keeley of Keeley Electronics as a follow-up to the bestselling Custom 10, the Keeley Custom 12 is built to seamlessly integrate your pedals into the heart of an all-tube Supro amplifier. The preamp and 2-band EQ section are voiced perfectly for running your gain pedals in front of the amp, while still maintaining Supro's signature midrange heft and phenomenal touch dynamics.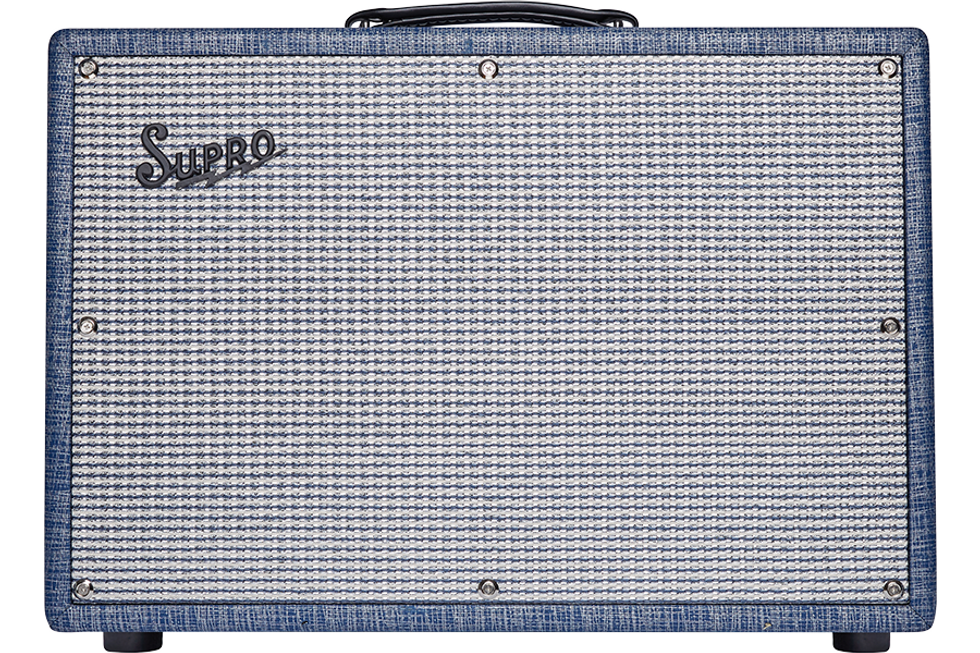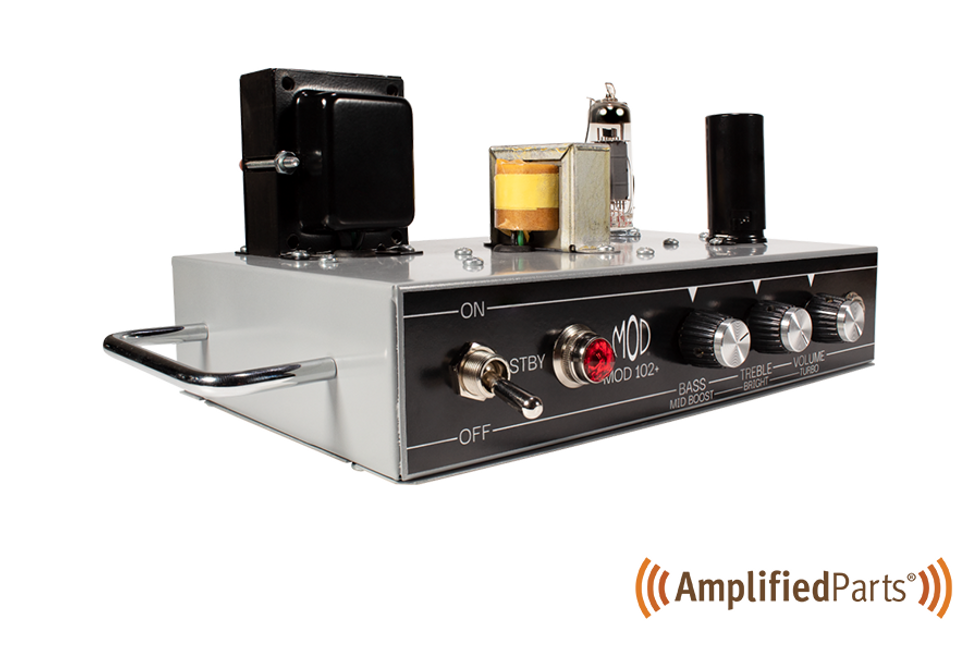 The MOD 102+ is a great place to start for those interested in building their own tube amp. It is based on a classic American tube-circuit design combined with a British-style Class A output tube section that produces 8 Watts of power. At low volume it produces a clean, chimey tone that moves into smooth overdrive at higher volumes. The amp features a three position progressive toggle switch for off-standby-power. In addition, each control features push-pull functionality - pull out the bass control knob for "mid boost", pull out the treble control knob for "bright", pull out the volume control knob for "turbo". These features along with a JJ ECC803-S (a long plate 12AX7 known for its complex mid range tones) allow for a wider variety of tones and extra control for the user. All parts are included along with a pre-drilled steel chassis, wire, and tubes.
Click here for audio clips.
Click here to follow Amplified Parts on Instagram
Amplified Parts
Two-Rock Amplifiers
The Two-Rock Studio Signature is the latest generation of the single channel 35 watt amplifiers. Making some changes to the original Studio Pro 35, the new Studio Signature model remains a 6L6 clean amplifier for a solid pedal platform with some additions that will make the Studio Signature a continued legendary product.
New build techniques, layouts, and materials implemented over the last few years were the key starting points to this amplifier's new construction. The added boost toggles are an obvious change at first glance, allowing the use of our potentiometers with custom tapers. Reverb send control on the back panel and a Return control on the front give room for these toggles. The Gain Structure switch can also be found on the back, allowing the same functions as the flagship Classic Reverb Signature essentially giving 3 front-end types to this already versatile clean amplifier.
New aluminum chassis, anodized in silver or black and donning new silver knobs, a black bronco cab, and black matrix grill cloth give this amp a stunning new look.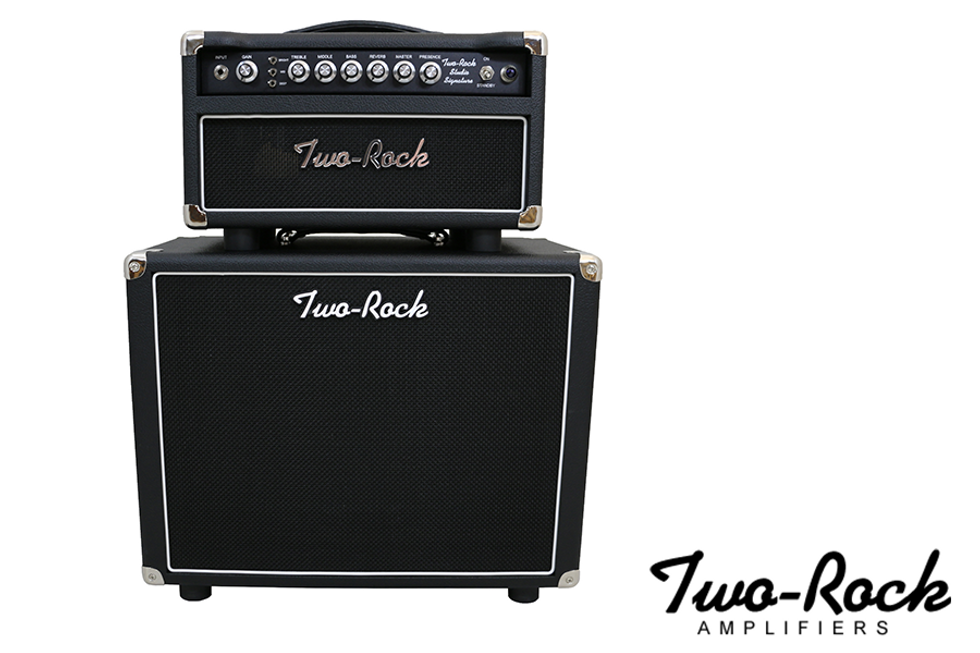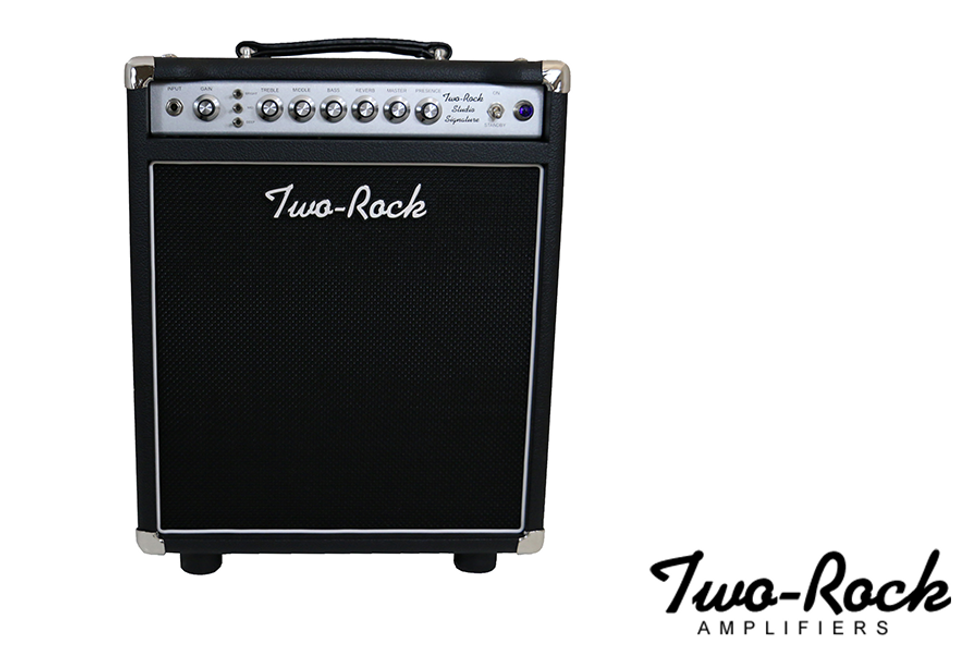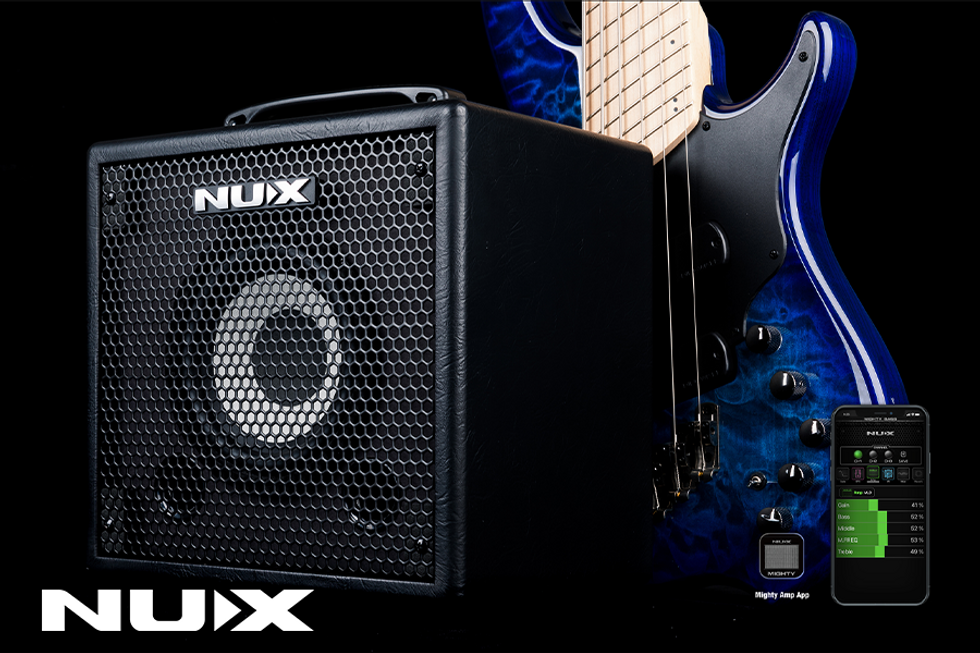 Mighty Bass 50BT is a versatile bass amp for practice, rehearsing and recording. It's equipped with a premium 6.5" loudspeaker and driven by a 50-watt classic D power amp.

NUX's iconic TSAC modeling technology provides various nice-sounding amp models and all the essential effects with great playability & response, while IR offers you more cab sounds! You can engage drum function with APP, and record phrase loops with footswitch.

Mighty Bass 50BT has 3 channels, you can save one preset in each. For deep tone editing, simply use its Mobile APP and PC Software!

Highlights:
-Bass Amp Modeling with Cab IRs, expanding possibilities of tones
-IR loading (1024 samples) with Edit Software
-Whitebox compressor effect offers you analog touch & response
-Independent IR toggles for Amp and DI out
-USB Audio Stream for recording interface with routing setup
-Footswitch to remote Drum&Loop (60s)
Click here for audio clips
Click here for video clips
Click here to follow NUX on Instagram
NUX
Two legendary green overdrives are melded in a OD of many moods.
Imagine being able to combine your favorite parts of different overdrive & boost pedals in order to create hybrid sounds no one has ever played through before. That is exactly what we've engineered with the Noble Screamer. It's a 4-in-1 pedal that gives you two very familiar drive circuits and two brand new amp-like distortion tones that no one has used before. It's almost like pedal-modeling, except these are 100% analog circuits, and you decide which tone-control or clipping-section you want to play through. You can play through battle-tested, classic overdrive effects or innovate new music with hybrid tones, let your ears be the judge. Even with all of these features the pedal remains a simple and easy to use three knob overdrive. The innovation in the Noble Screamer doesn't end there; our new design features true-bypass or buffered, truly silent switching, on the fly. The Keeley Noble Screamer Overdrive and Boost is entirely manufactured at Keeley Electronics and is the first in our new aluminum enclosure.
Learn more here.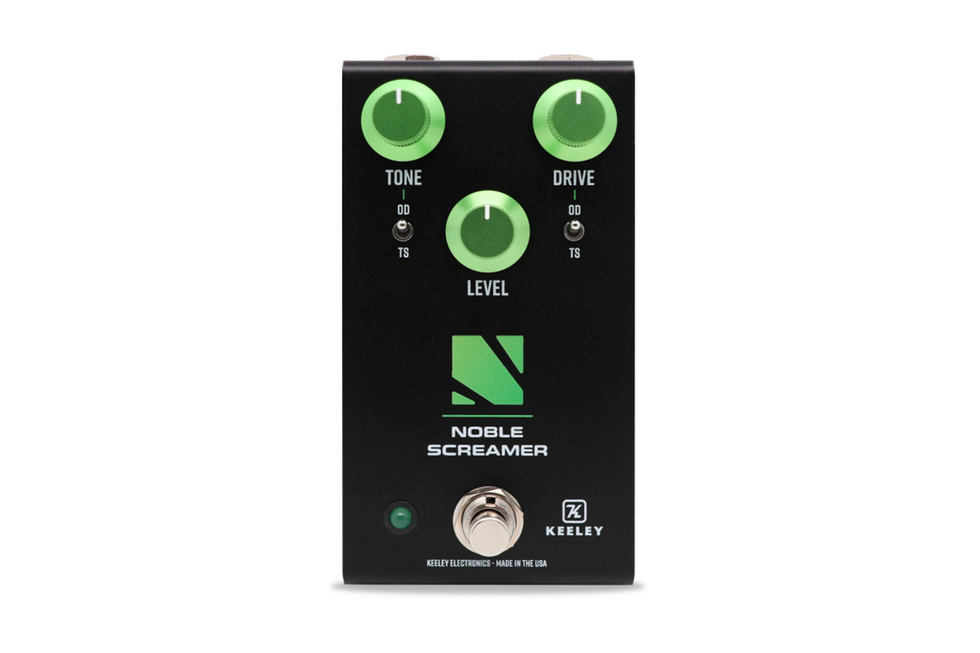 Keeley
Designed to serve as a 4-in-1 pedal that gives you two very familiar drive circuits and two brand new amp-like distortion tones.
Tone Control
Broad Spectrum Tone Control or Narrow Focus Filter Control: The Noble Screamer gives you two tone control circuits to choose from. When the Tone Switch is up and in the OD Position you will hear a 'Spectrum' type of tone control that has the ability to go from a flat EQ to an EQ that has a boost in the treble and bass response. If the Tone Switch is in the TS Position you have a Low Pass Filter that rolls off the high frequencies only.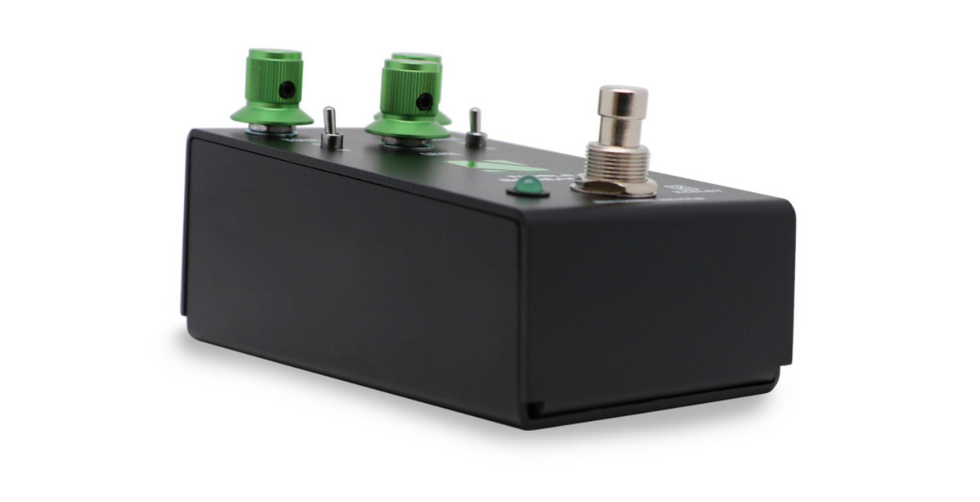 Diode Clipping
Hard or Soft Clipping: The Noble Screamer gives you both styles of diode clipping. Diodes are used to create hard clipping distortions or smooth overdrive sounds. If the Clipping Switch is in the OD Position it features Hard Diode Clipping which is an edgier, more aggressive tone. When the Clipping Switch is in the TS Position that uses Soft Diode Clipping, like a tube amplifier softly overdriven.
Noble Screamer Has Both Buffered and True Bypass
The Keeley Noble Screamer features our Vitamin K Infused Buffer for noise free switching. We have developed an amazing sounding buffer which not only makes your rig sound better, it gives you silent switching with no tone loss. No more pops and clicks to distract from your music. If you want to turn that feature off and go back to true bypass, simply press and hold down the foot switch for two seconds and the pedal will switch to True-Bypass (LED will flash twice). True Bypass is great for players that want the effect of plugging directly into their amp when the pedal is off. Alternatively, players that want a strong and clear signal even when the Noble Screamer is turned off, simply hold the stomp switch down for two seconds and the effect is back to Buffered Bypass (LED flashes three times). Enjoy truly silent switching and let your music be the only voice.
The third edition of Blackstar's best-selling valve amplifier range.
In 2009 when the original HT Venue was designed the goal was to combine the best of our two flagship valve amp lines; the boutique cleans of the handwired Artisan amps and the modern high gain of Series One. This gave guitarists incredible flexibility of tone from a single valve amp, with no compromise between their clean and overdrive tones.

Seven years later Mk II introduced the most requested features; an expanded tone section on the Clean channel, footswitchable voices and power reduction.
A game-changing addition is their advanced CabRig DSP technology, an embodiment of our latest innovations in speaker, cab, mic, and room emulation. This technology, originally featured in our St. James and AMPED products, represents our commitment to staying ahead of the curve. Coupled with 4-channel audio via the USB-C, capturing professional quality valve tone in your DAW is simple.
The CabRig outs (XLR, Stereo Line Out and USB) can also be used in Standby Mode making it ideal for both recording and silent stages too.
Upgraded circuit board components and an all-new digital reverb with adjustable parameters further enhance the tone and performance.
All this comes in an all-new livery using materials normally found on boutique amps; premium tolex and fret, mini-toggle switches and a metal plate logo.
Blackstar's new HT Venue MK III Series of guitar heads, combos and cabinets. Valve amps that are the culmination of decades of design experience and innovation; delivering "the sound in your head" with absolutely no compromises in tone, feel or performance.
Models in the range: HT Club 40 MK III combo, HT Stage 60 112 MK III combo, HT Stage 60 212 MK III combo, HT Club 50 MK III head, HT Stage 100 MK III head, HTV-112 cabinet, HTV-212 cabinet, HTV-412A cabinet, HTV-412B cabinet.