Check out these excellent amps from some of the best brands in the industry.
---
This page uses affiliate links and Premier Guitar will be compensated for any purchases you make.
PRS Guitars
Greek for "ruler" or "lord," the PRS Archon is a commanding 2-channel amp with versatile overdriven tones and sparkling cleans with plenty of headroom. Designed with five gain stages before the master volume, the Archon's lead channel is voiced to cover everything from Classic Rock to Metal with full, lush distortion. The clean channel provides rich tones that retain clarity even at high volume, and there is ample headroom, creating an excellent platform for pedals. The Archon has remarkably responsive tone with incredible note separation, whether you're playing on the clean channel or chugging on the lead.
The PRS Archon is powered by two 6CA7 power tubes, which fall between EL34 and 6L6 tubes, offering the best of both worlds. 6CA7's are warm, full, and articulate with smooth high end and tight low end. They chug, distort, and get heavy without over-saturating, and they sing without becoming harsh.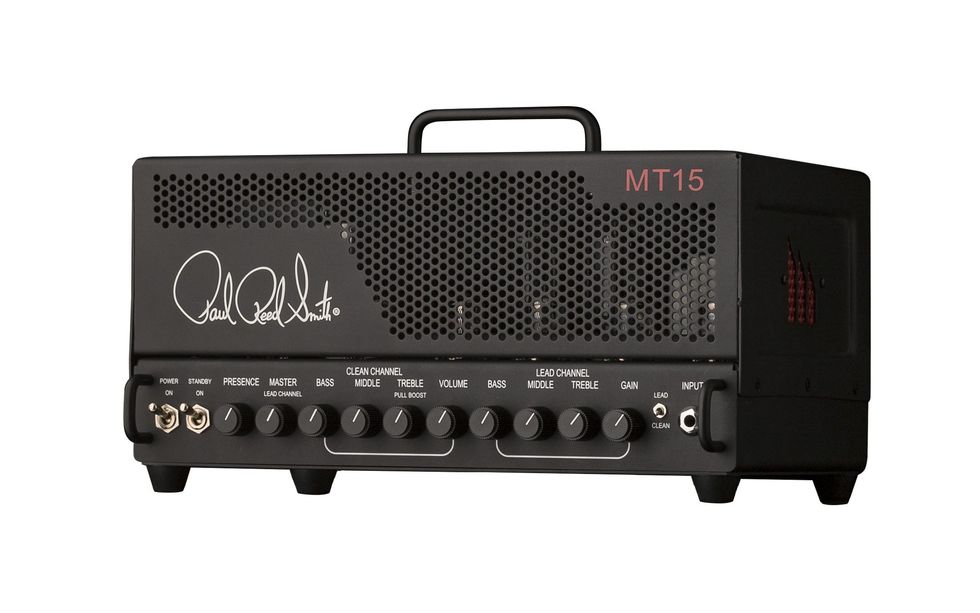 MESA/Boogie
If you play electric guitar, chances are you've heard of John Petrucci and Dream Theater. You may even know of our 30-year relationship building many of his favorite amplifiers–the very same amplifiers you might have chosen for your sound. This distinguished list includes the MARK IIC+™, Dual Rectifier®, TriAxis™, MARK IV™ and MARK V™ to name a few. Inspired by our longstanding relationship with John Petrucci and more than 30 years of collaboration we are proud to introduce a MESA® first; The JP-2C™. Our first unlimited-build Signature Amplifier. In celebration of John's talent, his life-long dedication to our shared art, and the long relationship we've enjoyed with him, we are proud to introduce a MESA® first; The JP-2C™ - Our first unlimited-build Signature Amplifier. And YES, it's a MARK IIC+! A next generation Re-Issue of the legendary amp so many Recording Artists, MESA enthusiasts and Tone Freaks the world over covet, often searching high and low to find. Only THIS IIC+ pulls in an enhanced feature set born from our collaboration with John over a period of three decades of research and development.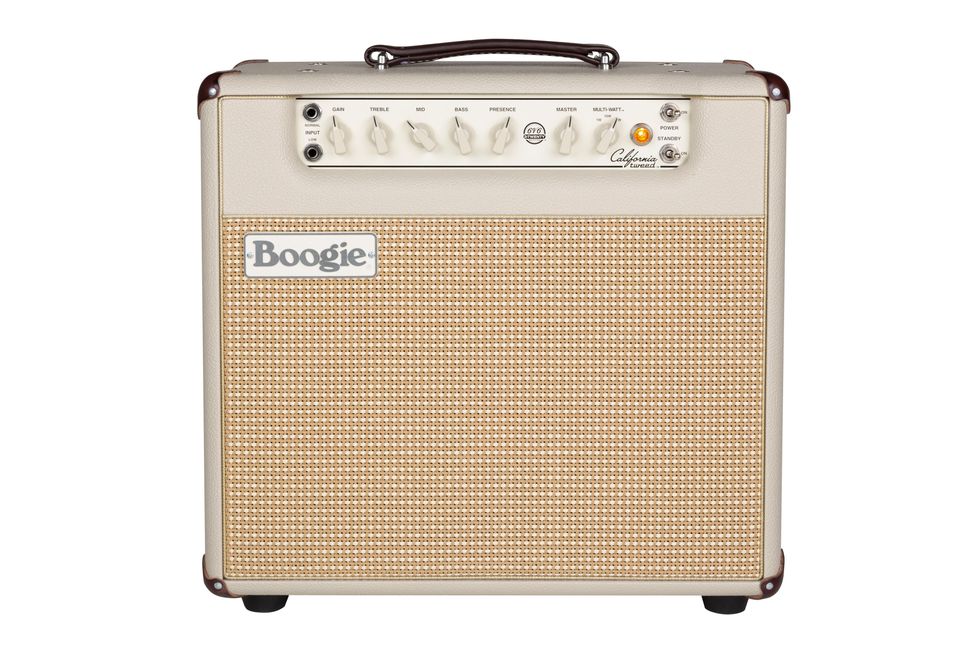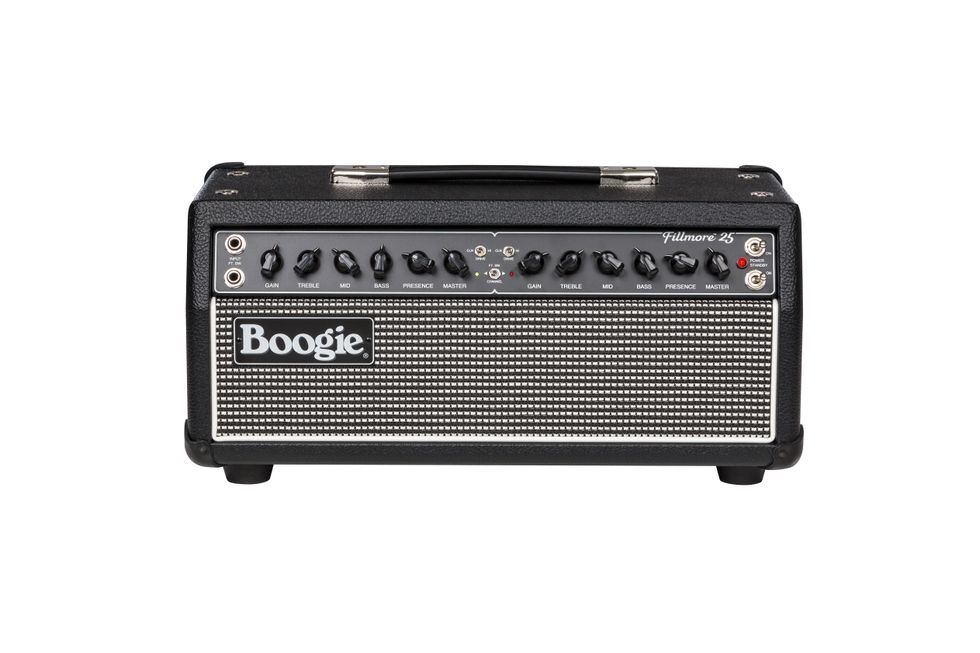 Tube Amp Doctor Musikhandels GmbH
As the first tube of the new TAD REDBASE™ series, the TAD 6L6GCM-STR REDBASE™ has a powerful but always well-defined bass range, with clear, silky and transparent highs - offering plenty of headroom.

In every setting, the TAD 6L6GCM-STR REDBASE™ responds directly and with great dynamics, from soft and warm to punchy and powerful, without ever losing detail or depth.

An effective upgrade

The TAD 6L6GCM-STR REDBASE™ is the recommendation for lively clean sounds as well as powerful broadband multi-channel amps. This makes the TAD 6L6GCM-STR REDBASE™ an effective upgrade for virtually any amp that uses 6L6GC or 5881 tubes.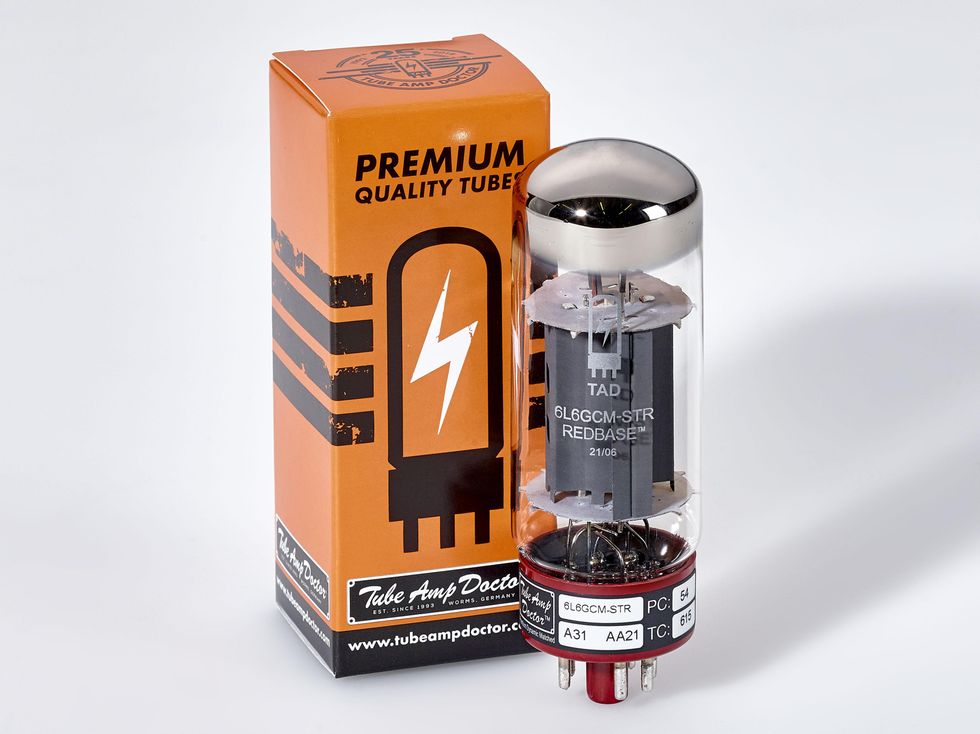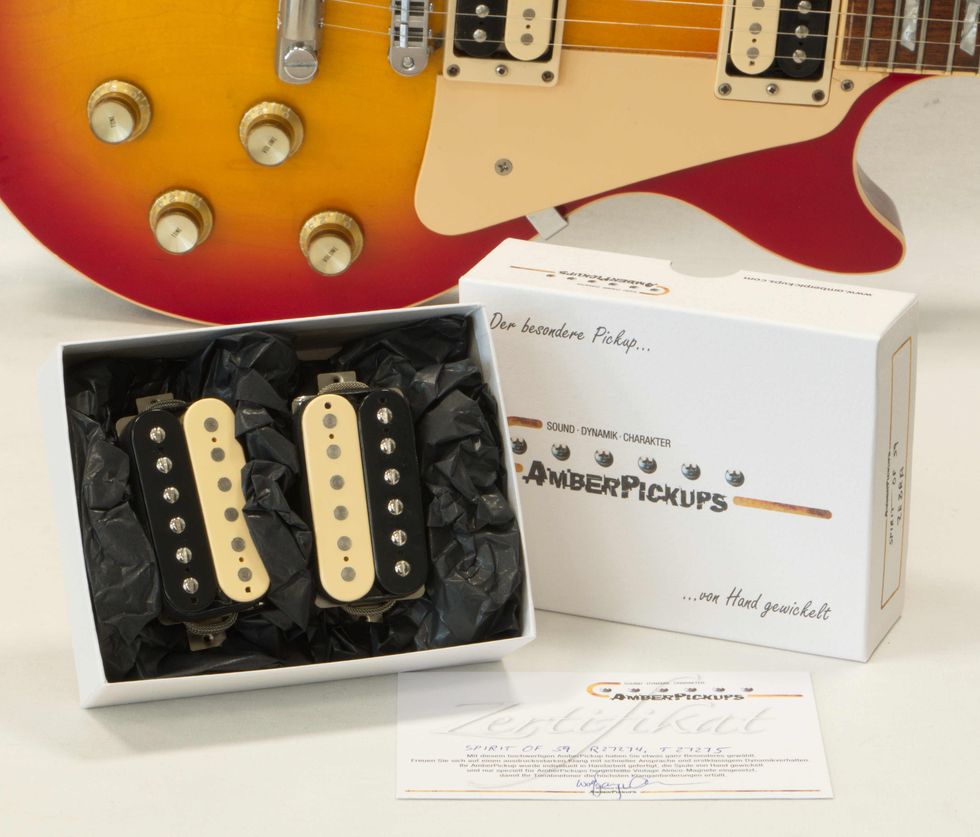 Soldano
The SLO Mini head is a 30-watt powerhouse with the same rich overdrive and crunch as the original amplifier. This ultra-compact head delivers searing harmonics, and the perfect balance of gain, sustain and tight touch response that the SLO has become famous for.
Yamaha
No matter where you are, you can plug into a Yamaha THR30 II Wireless and experience realistic tube tone. This battery-powered combo amplifier includes a full arsenal of guitar and bass amp emulations, along with mic models for your acoustic-electric and flat modes for everything else. Ditch your pedalboard — the THR30 II Wireless's 3-band EQ, and a great-sounding selection of modulation effects, echoes, and reverbs, have you covered. Bluetooth support enables you to stream backing tracks — with full Hi-Fi quality — through the THR30 II Wireless's stereo speakers. The THR30 II Wireless also includes plug-and-play USB connectivity for recording and playback, along with a built-in wireless receiver for performing cable-free.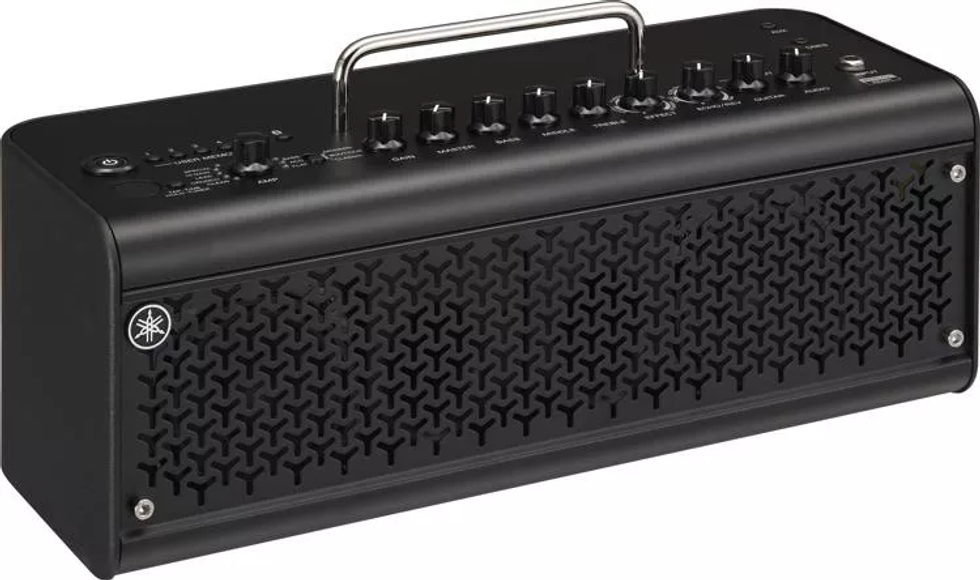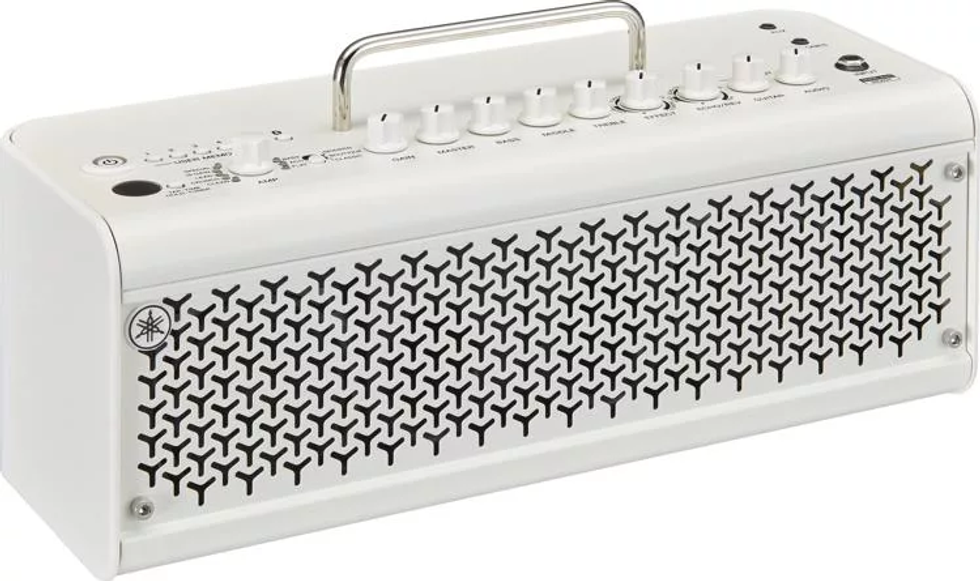 BOSS
The BOSS Katana-50 MkII is the latest installation in BOSS's esteemed line of Katana series amplifiers. And whether you're interested in accessing its pummeling 50-watt output section and platform-perfect 12-inch speaker to amplify your existing modelers and preamps, or in building your dream tones from the ground up to create the ultimate all-in-one gig and practice solution, take it from Sweetwater — the Katana-50 MkII is a powerful tool in the hands of any electric or acoustic player. Cab-emulated outputs and monitoring make the BOSS Katana-50 MkII a truly silent stage and studio guitar solution, while multichannel footswitch support provides hands-free remote access to every sound in your arsenal. New amp variations and access to 60 timeless BOSS effects within the BOSS Tone Studio editor make the 50 MkII a tone tweaker's holiday.