Stompbox Gear Finds Fall 2022
Check out the ALL-NEW PRS Pedals and more in this edition of our Stompbox Gear Finds!
---
PRS Guitars
"We knew we wanted a low-wattage amp. The challenge was getting a lot of tone and features in a little box. We're all blown away with how it turned out. It's going to be great for someone to take it out of the box, set everything to noon, and have it sound great." – Mark Tremonti

The MT 15 is a commanding two channel amp with balanced aggression and articulation. Now upgraded with JJs 5881 power tubes, the MT 15 punches above its weight class with a large, bold sound, so you can dig in heavy with rhythms but also get singing lead tones out of one amp. Whether recording, practicing, writing, or playing a small room, this amp has everything you need.
Maestro Pedals
Maestro created the world's first fuzz pedal – the Maestro Fuzz-Tone FZ-1. Introduced in 1962, the Fuzz-Tone became the sound of rock and roll and a must-have accessory for guitarists everywhere after the success of 1965's (I Can't Get No) Satisfaction by the Rolling Stones, which prominently featured its cutting edge sound. Now Maestro is bringing the fun and sonic fury of those early Fuzz-Tones back with the new Maestro Fuzz-Tone FZ-M. This all-analog pedal boasts a Mode toggle switch that provides two pedals in one functionality for increased sonic versatility with both an FZ-1 inspired fuzz sound and a thicker, more modern fuzz tone. Its 3-knob control layout gives you intuitive control. The Attack knob controls the amount of fuzz. The Tone control lets you adjust the timbre from bright and raspy to warm and wooly and anywhere in between.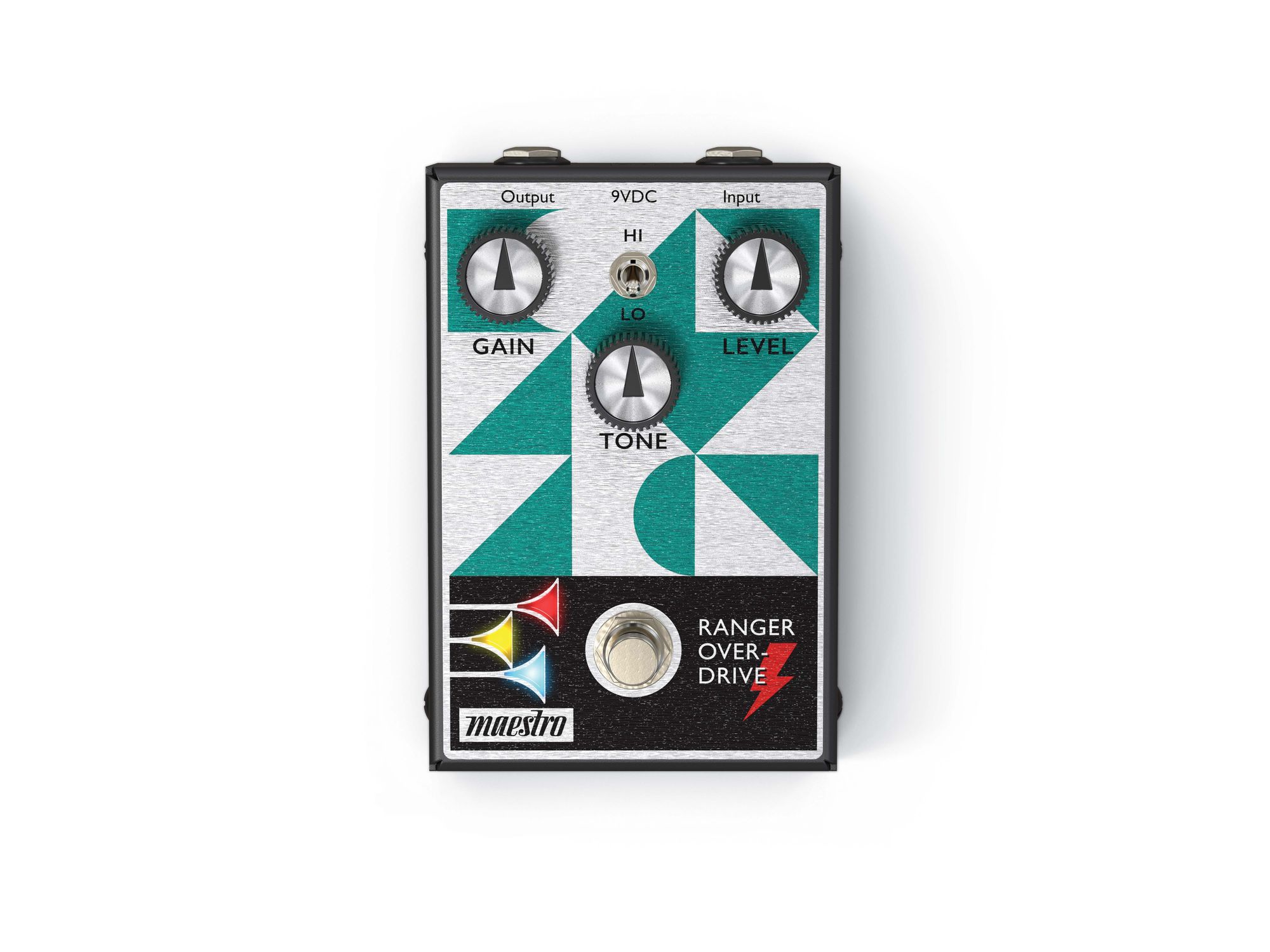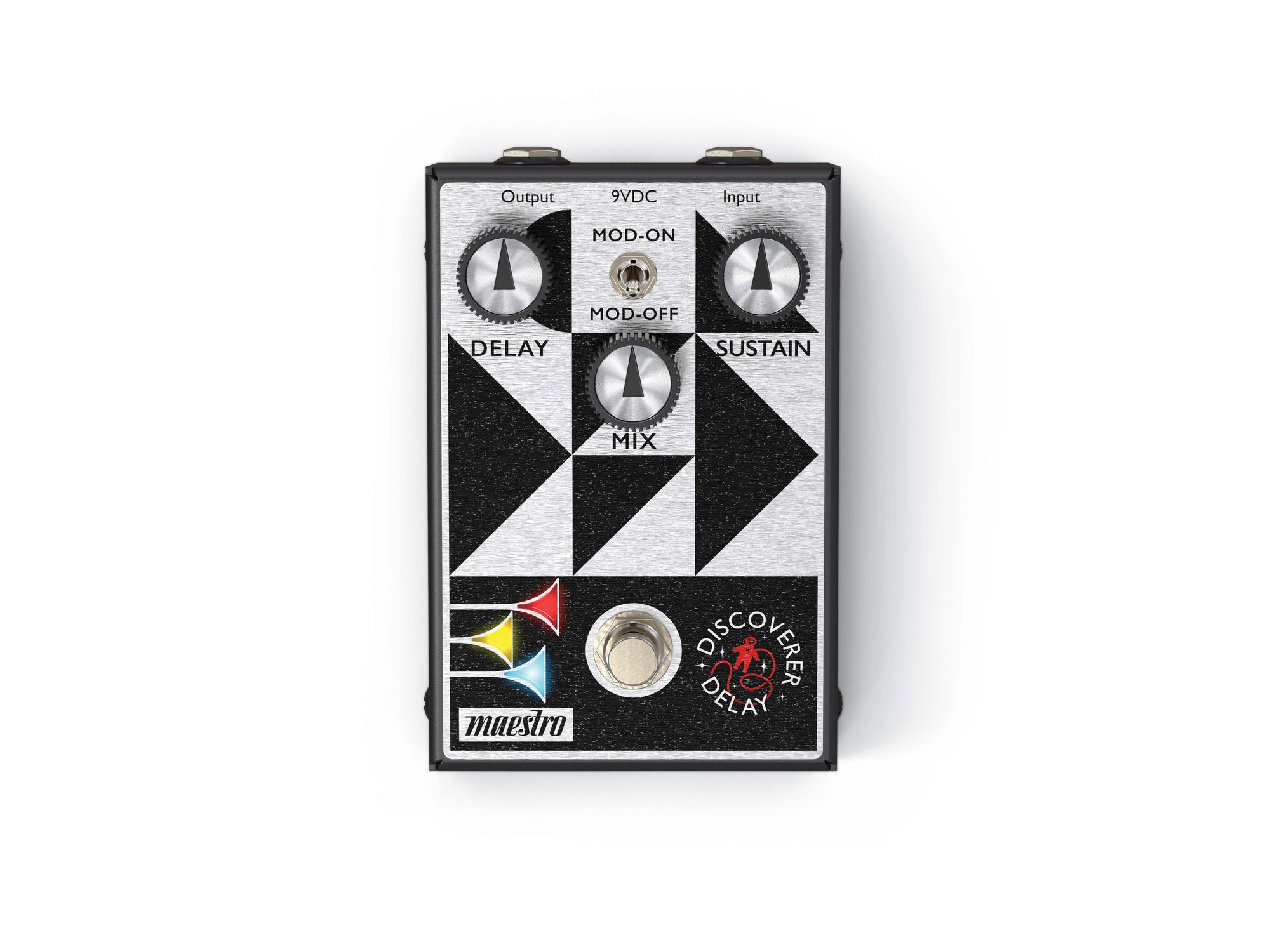 Tech 21
The SansAmp Character Plus Series celebrates the unique chemistry between specific historic amplifiers and specific historic pedals, and cleverly unites them together in single packages:

Screaming Blonde = Fender-style + Tube Screamer-style
English Muffy = HiWatt-style + Big Muff-style
Fuzzy Brit = Marshall-style + Fuzz Face-style
Mop Top Liverpool = Vox-style + Rangemaster Booster-style
Each of the individually-voiced Character controls sweep through an entire spectrum of eras within their particular amp style. Screaming Blonde tones range from the '50s Fullerton to blackface and silverface. The English Muffy spans from classic UK rock to prog rock. Fuzzy Brit goes from classic hard rock to all current rock genres. The Mop Top Liverpool embodies the British invasion through "Bohemian" rock.
These 2-channel multi-function pedals are each like having a stompbox within a stompbox. You can use the SansAmp amplifier emulation on its own or just the effect on its own. The all-analog SansAmps Character Plus Series pedals can be used as stand-alone pre-amps to drive a power amp, a studio mixer, or a PA system, or to complement your existing amp. Other features include built-in speaker simulation individually tuned to match each of the speaker/cabinet configurations associated with each amplifier type; 3-band active EQ, XLR Output, included 9V DC Power Supply. Rugged all-metal housing measures 7.75"l x 2.5"w x 1.25"h and weighs just 12 oz.
EARTHBOARD Music
Never before has an effects pedalboard been so effortless to build and painless to change or rearrange on the fly - So you can Focus on the Music, Not the Set-Up!

Our game-changing design incorporates Rare Earth Magnets ("cupped" so there is no risk to your pedals!) and a long-lasting Battery to give you the neatest, cleanest sounding and looking rig! All of the hassles of using a traditional board are gone. No more messy cobweb of cords and cables. No need to look for outlets and extension cords. No need to deal with dirty noise at gigs. Increase voltage and isolate those "picky" pedals without adding more mess and expense of separate power bricks and adapters. NO MORE SOUND OF RIPPING VELCRO!!!

Here's what's possible with EARTHBOARD:
- Your choice to use our Battery or AC Adapter
- Jacks are on both sides to accommodate YOUR style and the unknowns of the gig space
- All of our power supplies have built in circuit protection to safeguard your pedals
- Built-in cross board audio patch cable saves you money and the hassle of finding the right length cable to connect your top and bottom rows of pedals
- Ability to power large pedals off the board to maximize board real estate - make room for one more pedal!
- The built-in, under mounted, Blue LED lights enhance visibility and the "cool factor"
- Daisy-chain multiple boards and power them all with a single battery
- Rearrange or add pedals on the fly, between sets, in a matter of seconds
Large tour grade pedal board and flight case for 10-14 pedals with removable 24″x11″ pedal board surface and inline wheels

Features:
Pro-grade shock absorbing EVA foam interior
Removable pedal board surface 24" x 11"
Two (2) rubber-gripped handles for easy lifting in and out of the case
3M Dual Lock» hook and loop fastener for pedal installation
Cable and accessory storage under the removable pedal board
Retractable tow-handle and inline wheels
Plywood construction with aluminum edging to create a secure closure between lid and base
Protective ball corners at vulnerable points
Commercial grade Gator red signature hardware
Lockable latches
Spring-loaded rubber gripped handles
George L's Effects Cable Kits
Enhance the tone and clarity of your pedalboard with award winning sound.
The George L's effects kit.
The kit comes with 10' of cable, 10 right angle plugs and 10 stress relief jackets.
Available in black, vintage red and purple.
As easy as 1, 2, 3 no soldering!
Cut, poke and screw your way to 47 years of sound excellence.
George L's
AMPED 3 is a 100 Watt high gain, multi-channel pedal power amplifier with user storable presets along with built-in Boost and Reverb.
Blackstar has announced its brand new AMPED 3. AMPED is designed to deliver the tone and feel of a traditional high-gain valve amp. Users can store their favorite Clean, Crunch, and OD tones as presets directly from the unit itself. It features an intricately modeled Reverb with 'freeze' functionality along with built-in Boost that can be set to Pre or Post. You can use it to power a cabinet, go direct or connect to the front end of a traditional amp, ensuring you can take your sound with you anywhere. Power reduction down to 1W and USB-C connectivity means it's equally at home in the studio or the stage.
AMPED 3 also incorporates Blackstar's redeemed CabRig technology allowing you to go directly into headphones, front of house, an interface, or directly to your computer without the need for a cabinet. CabRig features hundreds of different cabinet, mic, mic placement, and room combinations allowing you to get The Sound In Your Head when going direct.
Designed by Dept. 10 – the Blackstar R&D team responsible for blue sky innovation and design. This team of engineers are all musicians themselves and are constantly researching new ideas to help create your perfect tone. The unique power amplifier design uses current feedback which mimics a valve amplifiers interaction with a speaker cabinet. This very high headroom design delivers the thump and presence of a valve amp with 100W power into any speaker cabinet at 8 or 16 ohms.
AMPED3 Amp Pedal
Blackstar
I was hired to lead the house band for a benefit to raise funds for veterans battling PTSD. Jared James Nichols, Kirk Fletcher, Dave Mustaine, and others joined the cause, and here's how it went.
Often with multi-act shows, limited budget, space, and inputs on the mix necessitate that some acts share a house band. Because I've been slugging it out for 30-plus years in Nashville, I occasionally get hired to lead it. A few weeks ago, I was lucky enough to get the call to lead for "Rock to Remember," a concert/live auction collab between Guitars for Vets (an organization that provides guitars to veterans struggling with PTSD) and Gibson Gives.
We had a killer lineup, including Jared James Nichols, Dave Mustaine of Megadeth, Kirk Fletcher, and Tonic frontman Emerson Hart. In addition to supporting those acts, I was asked to do one of my songs. There was only room for a three-piece band, and I needed a rhythm section who were intuitive enough to nail a pressure gig with limited or no rehearsal, diverse enough to cover pop, blues, rock, and metal, and could sing harmony. I called drummer Duran Crone and bassist Logan Hatcher, with whom I've played enough jam-type gigs that I knew they could hit the curve. As an added bonus, Hatcher served six years in the Marines, which might inspire some vets to see one of their own making it in the music industry.
It's a bit unnerving playing with talented celebrity musicians you don't know. But when you're performing in front of a live audience, it's filmed for broadcast, and it's a no-rehearsal-plug-and-pray, that takes it up a notch. I wasn't worried about Jared James Nichols and Kirk Fletcher. I knew they would both do something blues-based. Put four good to great players who haven't played together onstage and tell them to play blues: it's going to be interesting.
"The idea of trying to cover Marty Friedman's solo on "Symphony of Destruction" in front of a very intimidating Dave Mustaine was terrifying. Although the internet is full of children who can nail that solo, I cannot."
Nichols walked into the crowded greenroom at the Gibson Garage with just his '52 Les Paul. I introduced him to Crone and Hatcher, who hadn't heard Nichols' song yet. We walked to the only quiet place we could find—a large, tiled bathroom. Nichols played "Baby Can You Feel It"on his phone while I wrote a chart and the guys tried to discern their parts. Then we went onstage, Nichols told us about the form, and we ran it once during soundcheck. Nichols gave us a little more direction, then we went back about an hour later and nailed it live. Nichols is such a driving force that you really can't get lost playing with him.
Kirk Fletcher was even easier. It was a hectic day, so the details are fuzzy, but I don't think Fletcher made it to soundcheck. He just texted me saying something like, "Let's do a blues shuffle in A." Fletcher met Crone and Hatcher as we walked onstage to perform. Fletcher plugged in, turned up, counted it off, and played his ass off. It couldn't have been less stressful nor more fun.
Tonic's Emerson Hart was like dessert. He was playing "If You Could Only See" and "You Wanted More," two songs I genuinely loved back when there was music on MTV. In gigs like this, I rarely learn a solo note for note. Not that I don't want to, it's just that I'm not a particularly good mimic. Even if I get the notes right, it usually feels stiff and inauthentic. I usually start where the recording started but let it go where it goes. Some artists don't like that, some do. Hart seemed cool with my improv and the performance went well. He has an iconic voice that has grown richer with time. He played and sang great, was fun, funny, and all about helping the cause.
The idea of trying to cover Marty Friedman's solo on "Symphony of Destruction" in front of a very intimidating Dave Mustaine was terrifying. Although the internet is full of children who can nail that solo, I cannot. Maybe if I dedicated the next 10,000 hours of my life to it, I could get close, but it would still be like bad karaoke. So, I was hugely relieved when Gibson's brand president Cesar Gueikian volunteered to cover it. He only had a weekend to prep but covered it with ease. Thanks Cesar.
The best part of this gig is that it raised funds for veterans battling PTSD. Studies prove what guitarists already know: playing music is a powerful therapy tool.
Two of my beloved nephews, Joe and John Bohlinger, were teenagers when they joined the Marines and went from hunting and fishing in Wyoming and Montana to heavy combat in Afghanistan. They voluntarily put themselves through years of a truly hellish, life-changing war because they wanted to keep us safe. That kind of trauma leaves an indelible mark. I'm grateful to be part of an organization that does something to try and help them.