Stompbox Gear Finds: Feb 2022
Need a new Stompbox? Find your next effect in this month's Gear Finds!
---
Guitarists Keith Urban, Christone "Kingfish" Ingram, Chris Isaak, Robert Earl Keen, Elle King, Tom Bukovac, and Guthrie Trapp performed in honor of the Rev. BFG in Nashville on Monday night, as his body of work was recognized.
NASHVILLE, TN — From 1967, when he founded Texas psychedelic rock band the Moving Sidewalks, to 2023—a span that includes 15 ZZ Top studio albums and three solo recordings—Billy Gibbons has written songs as indelible as the dirty tones of his revered 1959 Gibson Les Paul, Pearly Gates. Those songs, including "Jesus Just Left Chicago," "La Grange," "Tush," "It's Only Love," "Cheap Sunglasses," nearly every cut on 1983's Eliminator album, and many more, earned Gibbons BMI's prestigious Troubadour Award in a ceremony at the performing rights organization's Music City headquarters on Monday night.
Rising blues star Christone "Kingfish" Ingram digs into his signature Tele as he delivers "Waitin' for the Bus," from the 1973 ZZ Top album, Tres Hombres.
The Troubadour Award, which has also been bestowed on John Hiatt, Lucinda Williams, John Prine, and Robert Earl Keen, recognizes songwriters who've made a profound impact on the creative community and who are substantially influential. At the private ceremony attended by many notable fellow guitarists, including Steve Cropper, John Oates, and Molly Tuttle, Gibbons was honored by a series of filmed and live testimonials, and, more vividly, by performances with a house band that included Nashville 6-string heroes Tom Bukovac and Guthrie Trapp.
Urban's nuanced playing on "Rough Boy," from ZZ Top's 1986 album Afterburner, was one of the night's highlights.
Performers included Keith Urban, who delivered a sensitive version of "Rough Boy," replete with tightly controlled feedback melody lines; rising blues star Christone "Kingfish" Ingram, who tore up "Waitin' for the Bus" on his signature Fender Tele; Chris Isaak singing "Sharp Dressed Man" while wearing the night's spangliest Nudie-inspired suit; fellow Troubadour Keen, delivering "La Grange" (with especially ripping turns from Bukovac and Trapp); and Elle King singing "Gimme All Your Lovin'." In typical Gibbons style, his acceptance speech, which focused on his more than four decades of visiting, playing, and songwriting in Nashville, also included references to gambling debts and sneaking beers while writing a tune for his wife's teetotaling mother in Music City.
Designed to serve as a 4-in-1 pedal that gives you two very familiar drive circuits and two brand new amp-like distortion tones.
Tone Control
Broad Spectrum Tone Control or Narrow Focus Filter Control: The Noble Screamer gives you two tone control circuits to choose from. When the Tone Switch is up and in the OD Position you will hear a 'Spectrum' type of tone control that has the ability to go from a flat EQ to an EQ that has a boost in the treble and bass response. If the Tone Switch is in the TS Position you have a Low Pass Filter that rolls off the high frequencies only.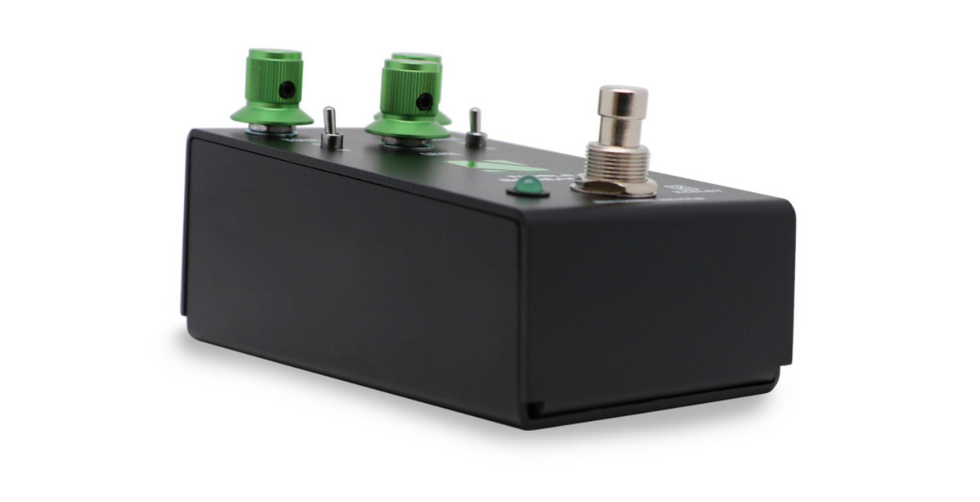 Diode Clipping
Hard or Soft Clipping: The Noble Screamer gives you both styles of diode clipping. Diodes are used to create hard clipping distortions or smooth overdrive sounds. If the Clipping Switch is in the OD Position it features Hard Diode Clipping which is an edgier, more aggressive tone. When the Clipping Switch is in the TS Position that uses Soft Diode Clipping, like a tube amplifier softly overdriven.
Noble Screamer Has Both Buffered and True Bypass
The Keeley Noble Screamer features our Vitamin K Infused Buffer for noise free switching. We have developed an amazing sounding buffer which not only makes your rig sound better, it gives you silent switching with no tone loss. No more pops and clicks to distract from your music. If you want to turn that feature off and go back to true bypass, simply press and hold down the foot switch for two seconds and the pedal will switch to True-Bypass (LED will flash twice). True Bypass is great for players that want the effect of plugging directly into their amp when the pedal is off. Alternatively, players that want a strong and clear signal even when the Noble Screamer is turned off, simply hold the stomp switch down for two seconds and the effect is back to Buffered Bypass (LED flashes three times). Enjoy truly silent switching and let your music be the only voice.