GALLERY: Lollapalooza 2014
From Kings of Leon to Spoon, Arctic Monkeys, Interpol, and even a reunited Outkast, Premier Guitar brings you a look at Lollapalooza 2014.
Royal Blood's Mike Kerr
Fronting the bass-drums duo from Brighton, U.K., Kerr rocked most of the set with his Gretsch Junior Jet II. He aggressively uses a pick and layered effects to make his tone sound more like a baritone guitar or down-tuned guitar than a standard 4-string.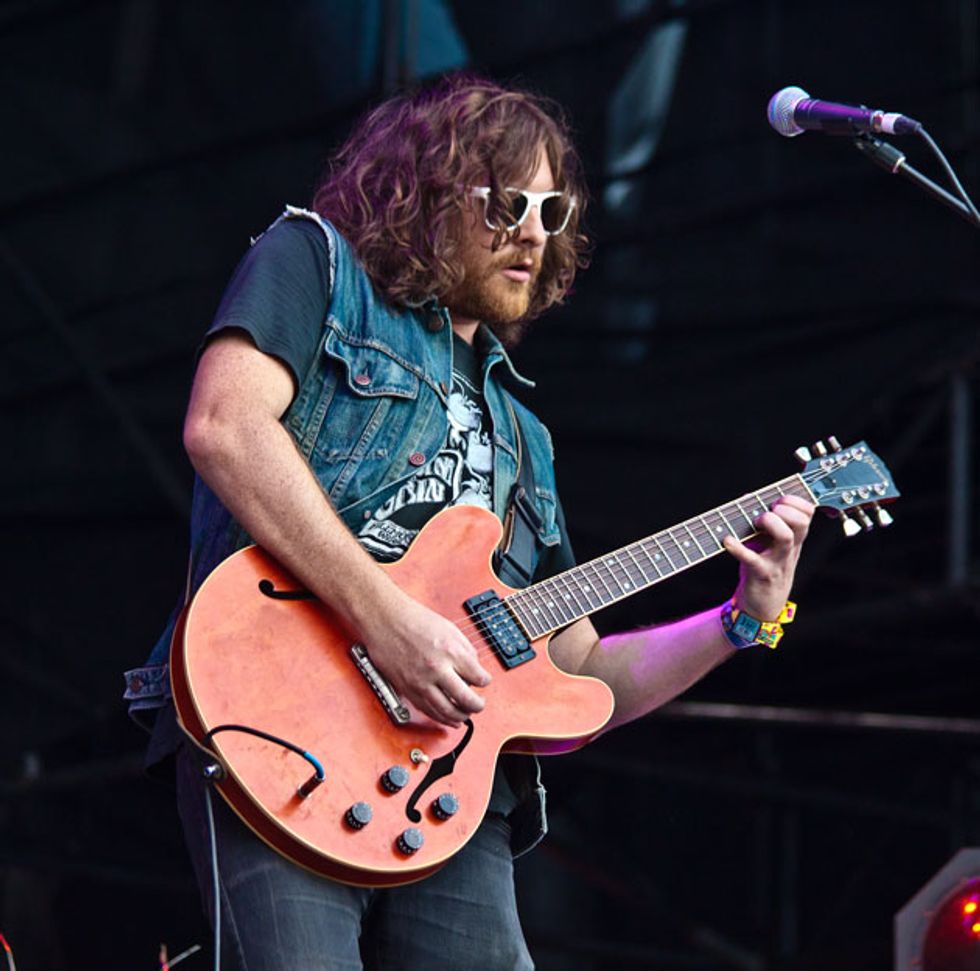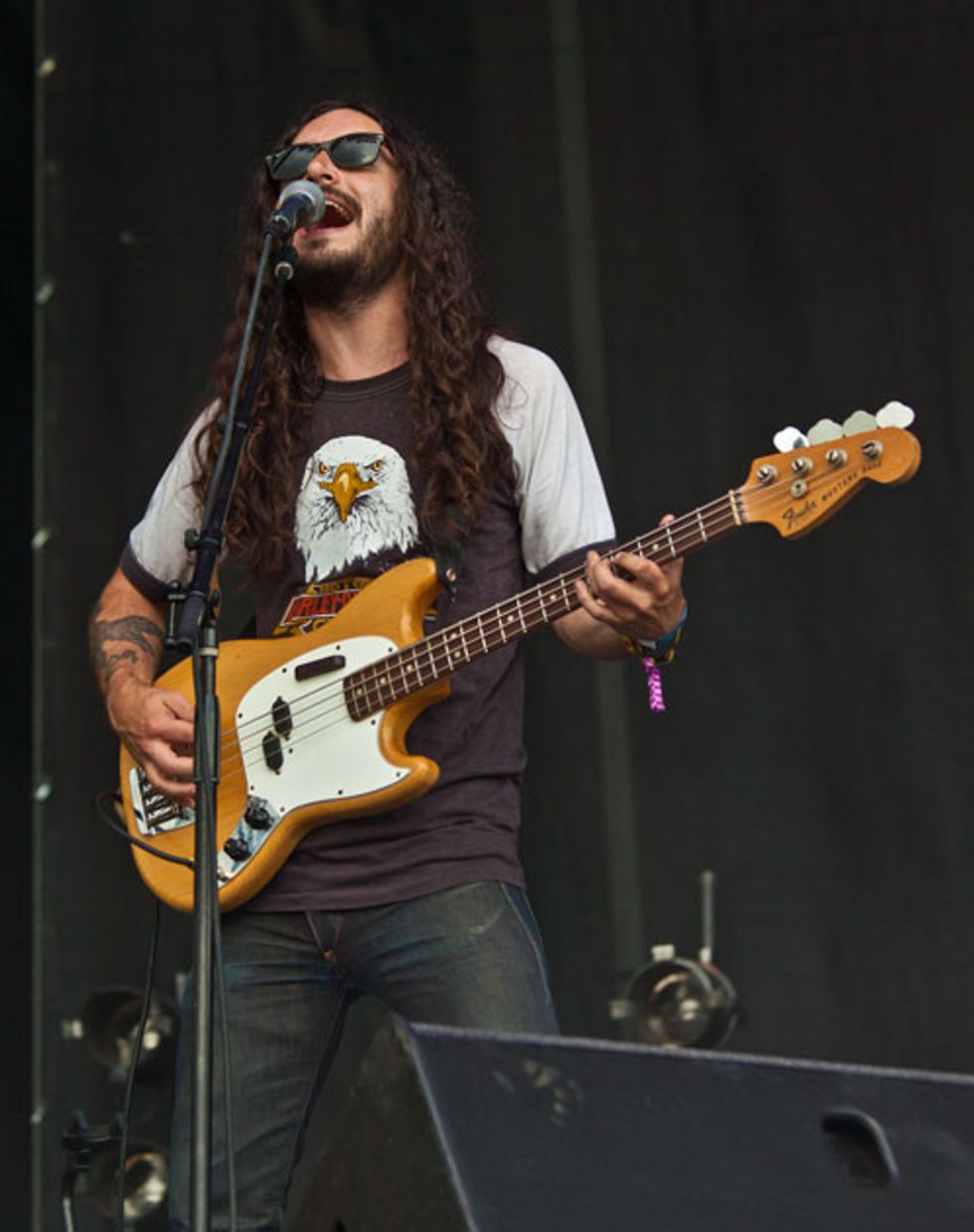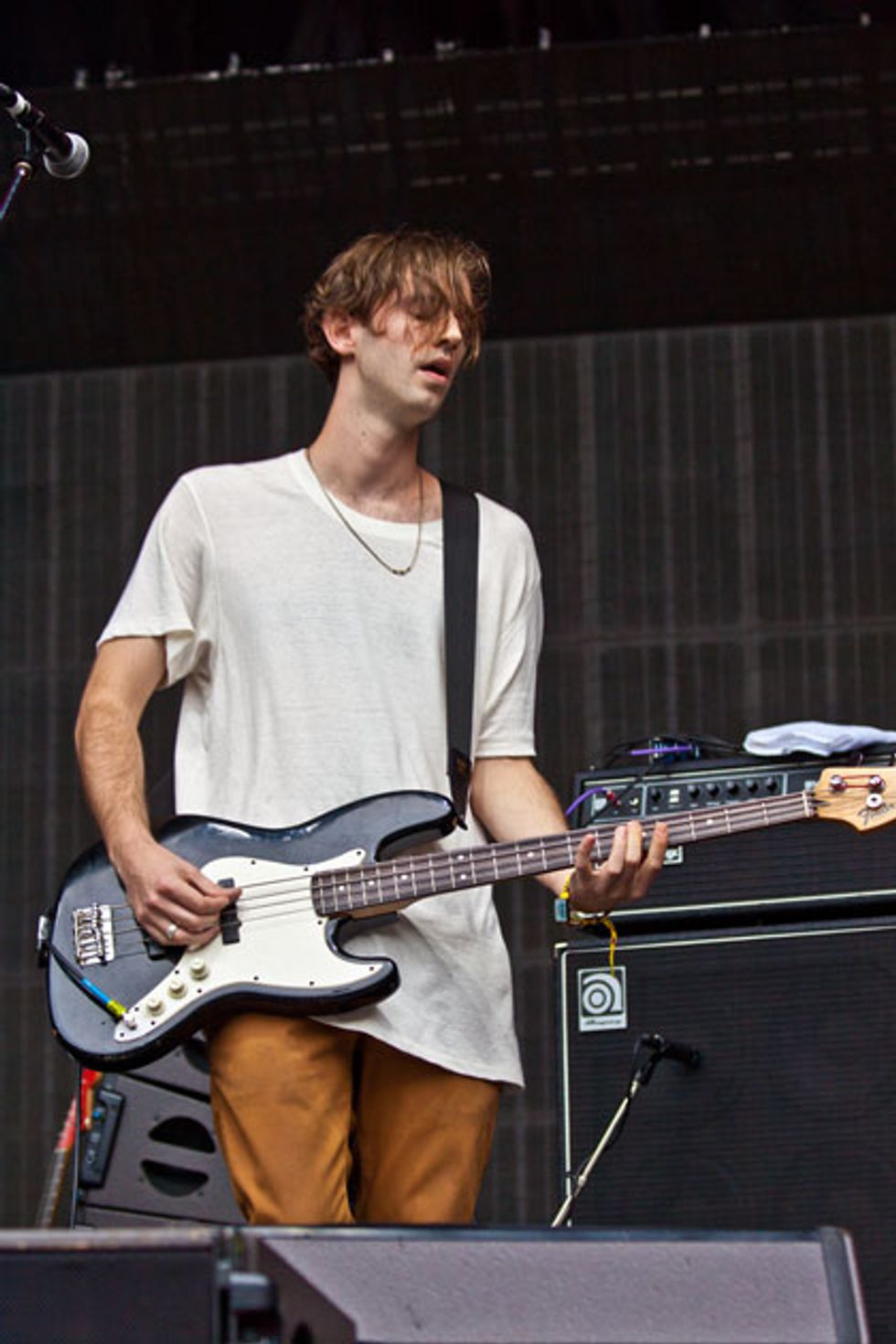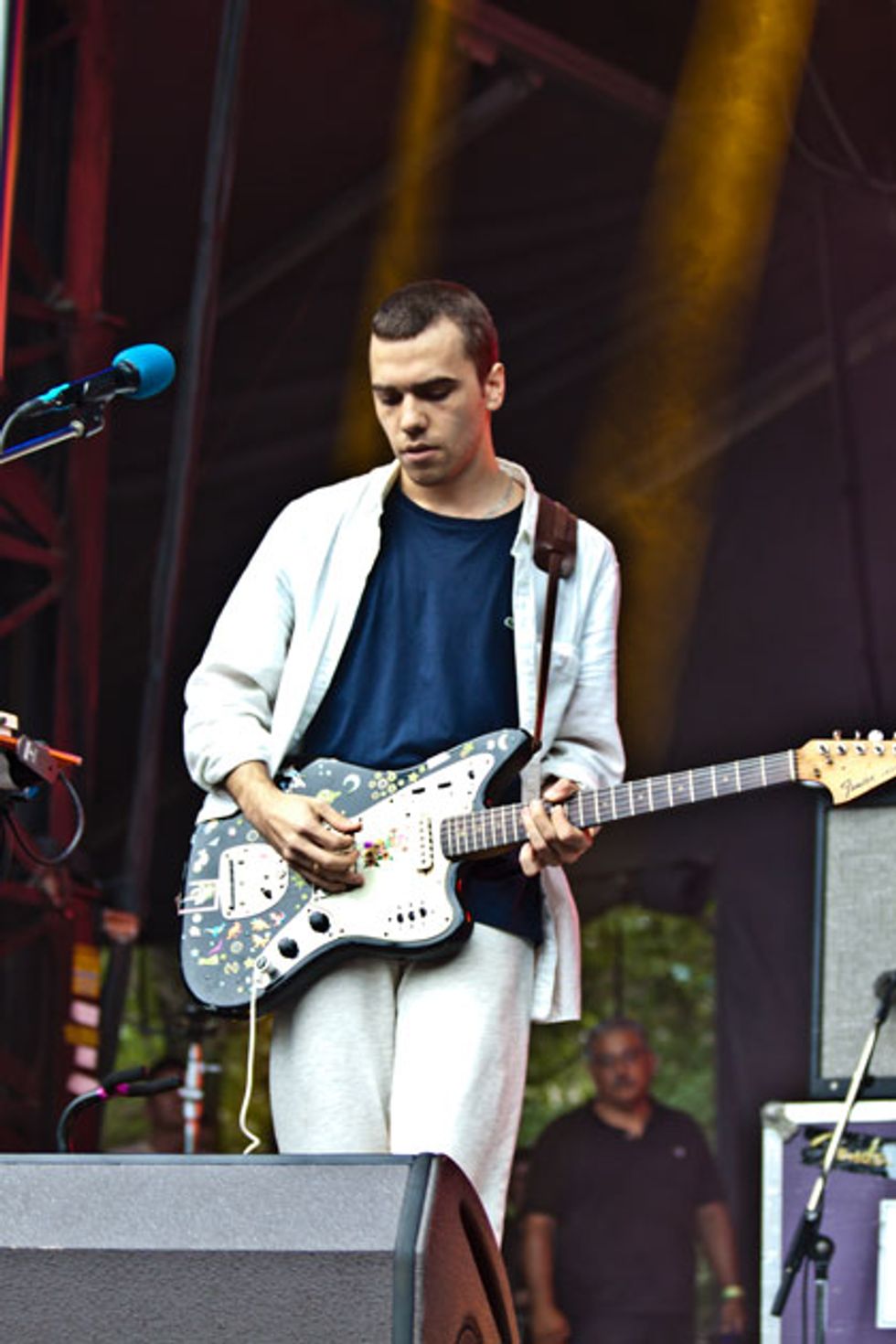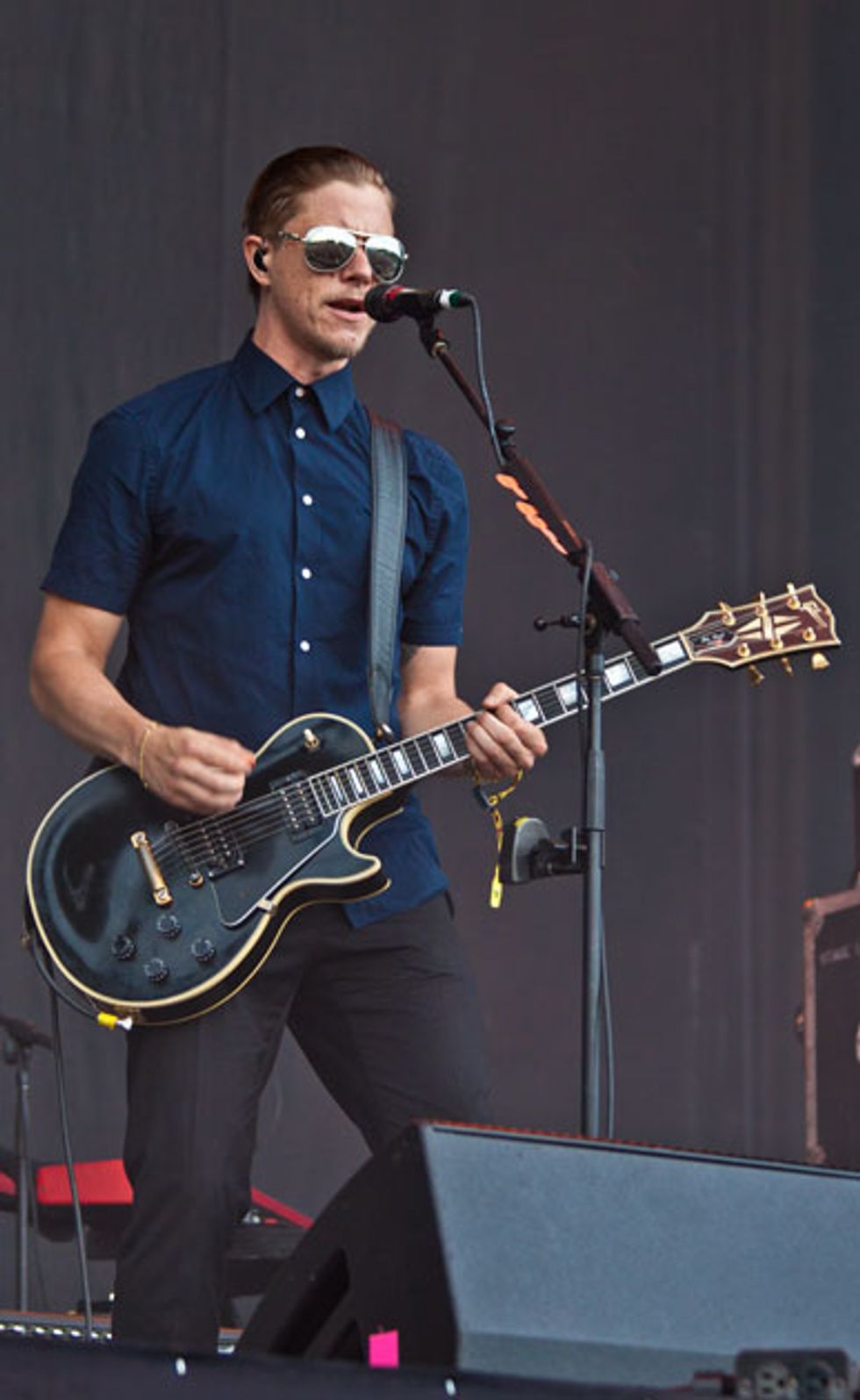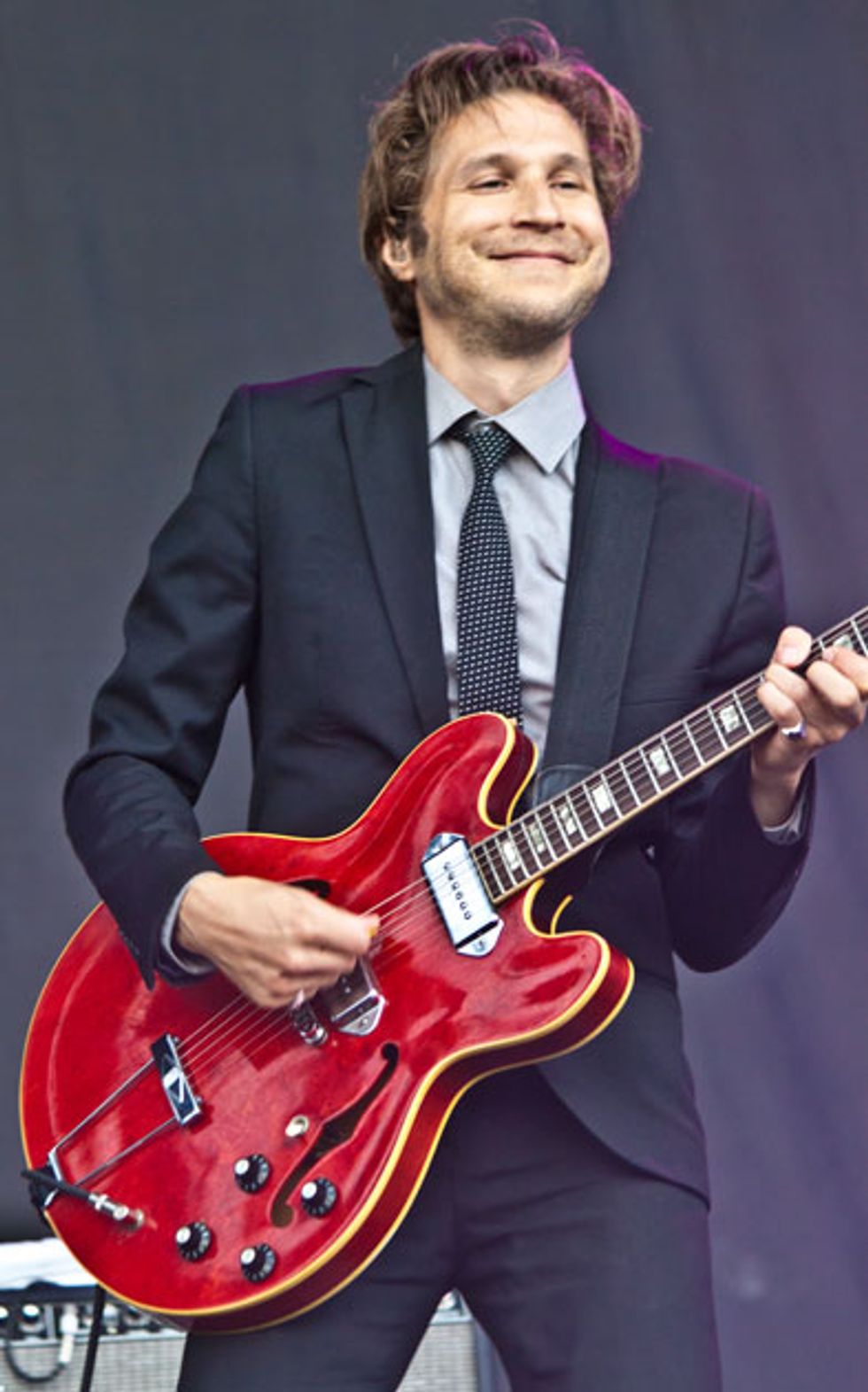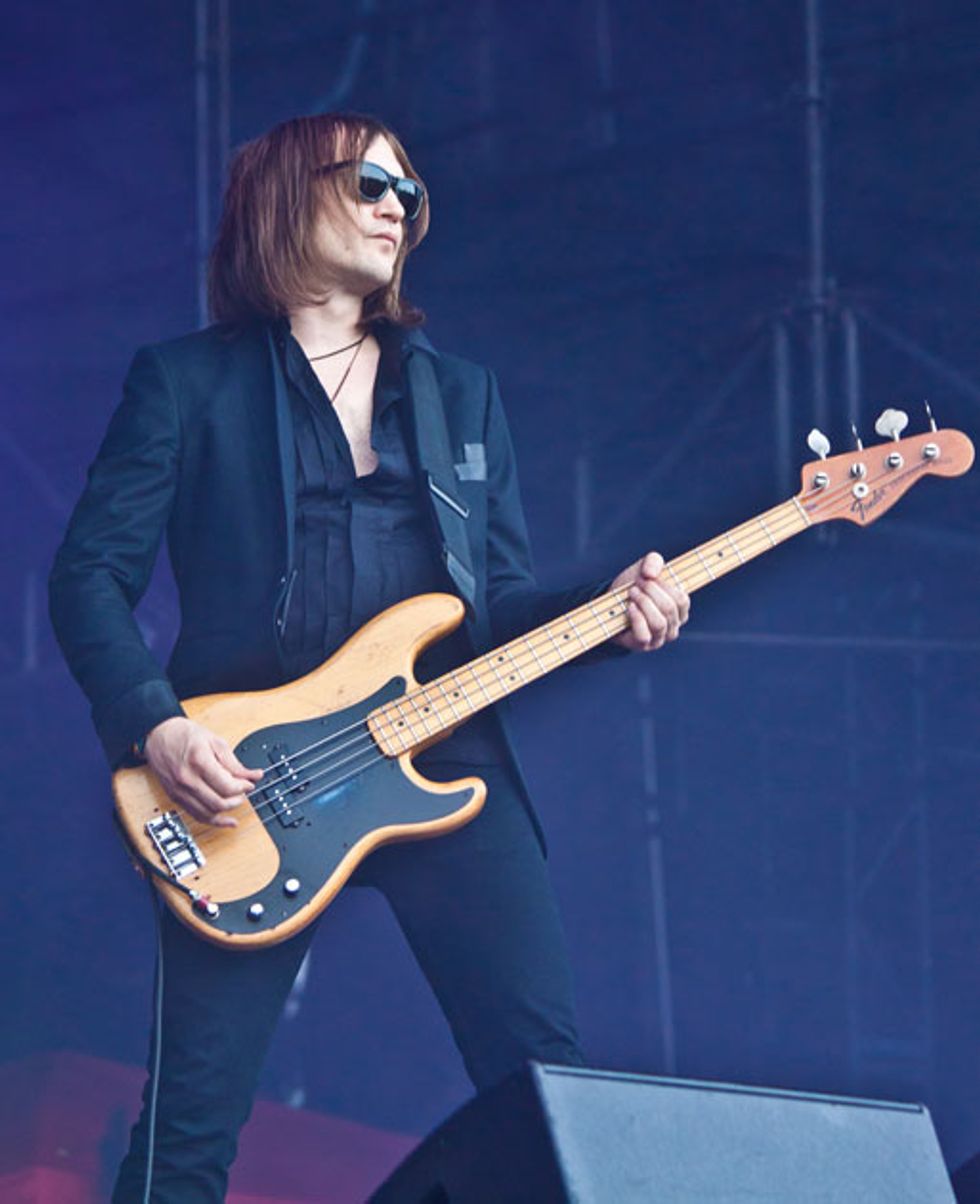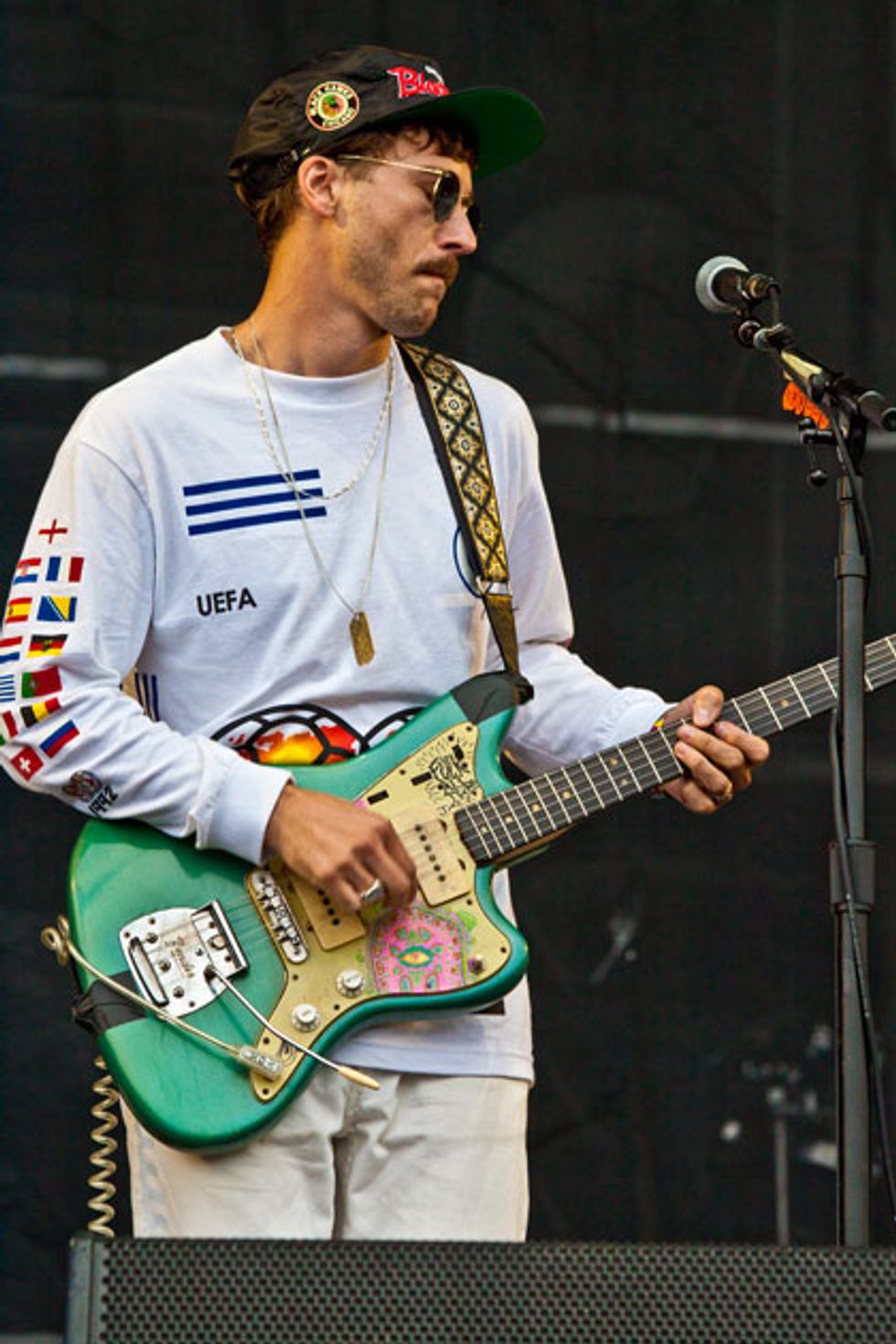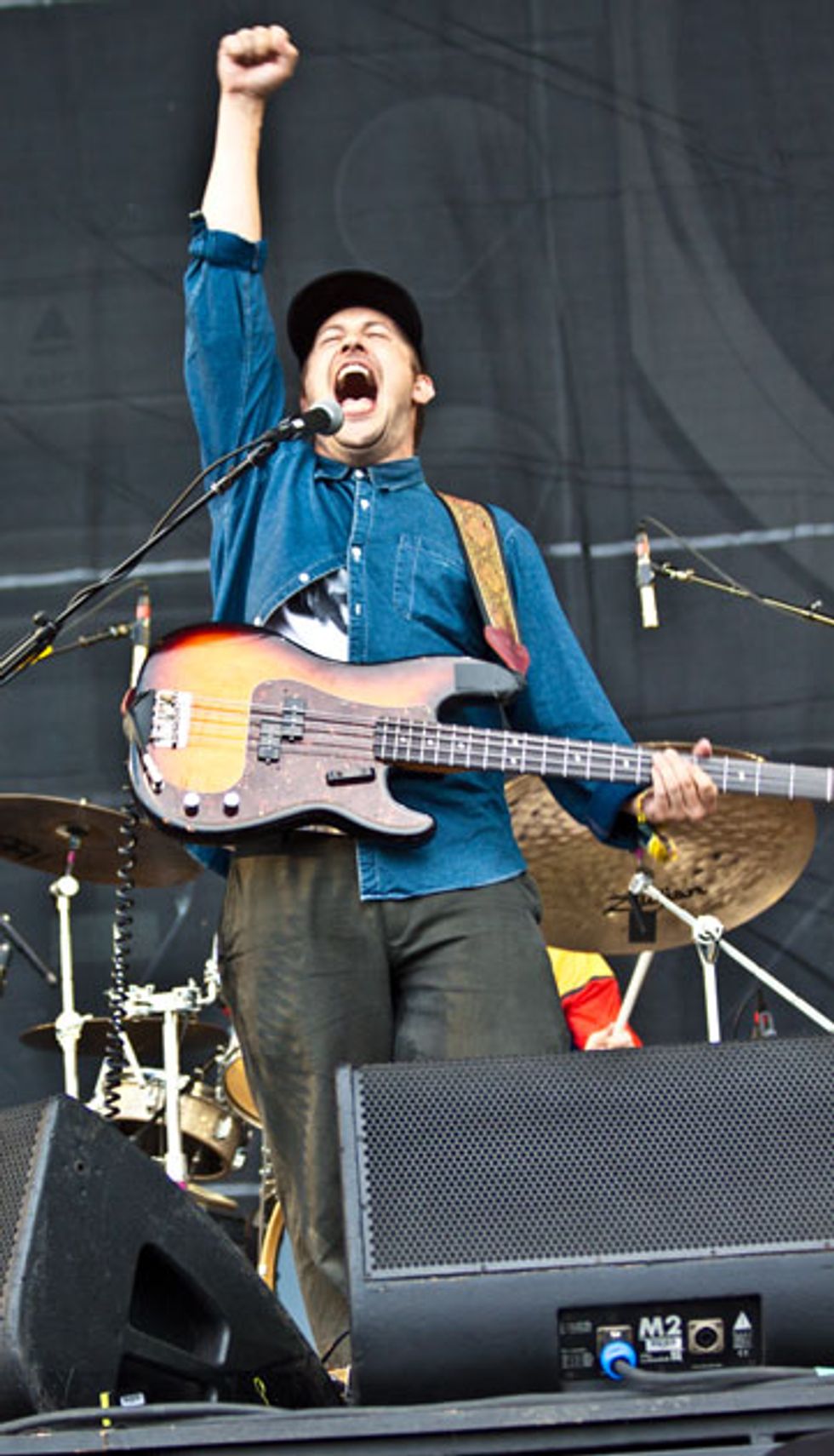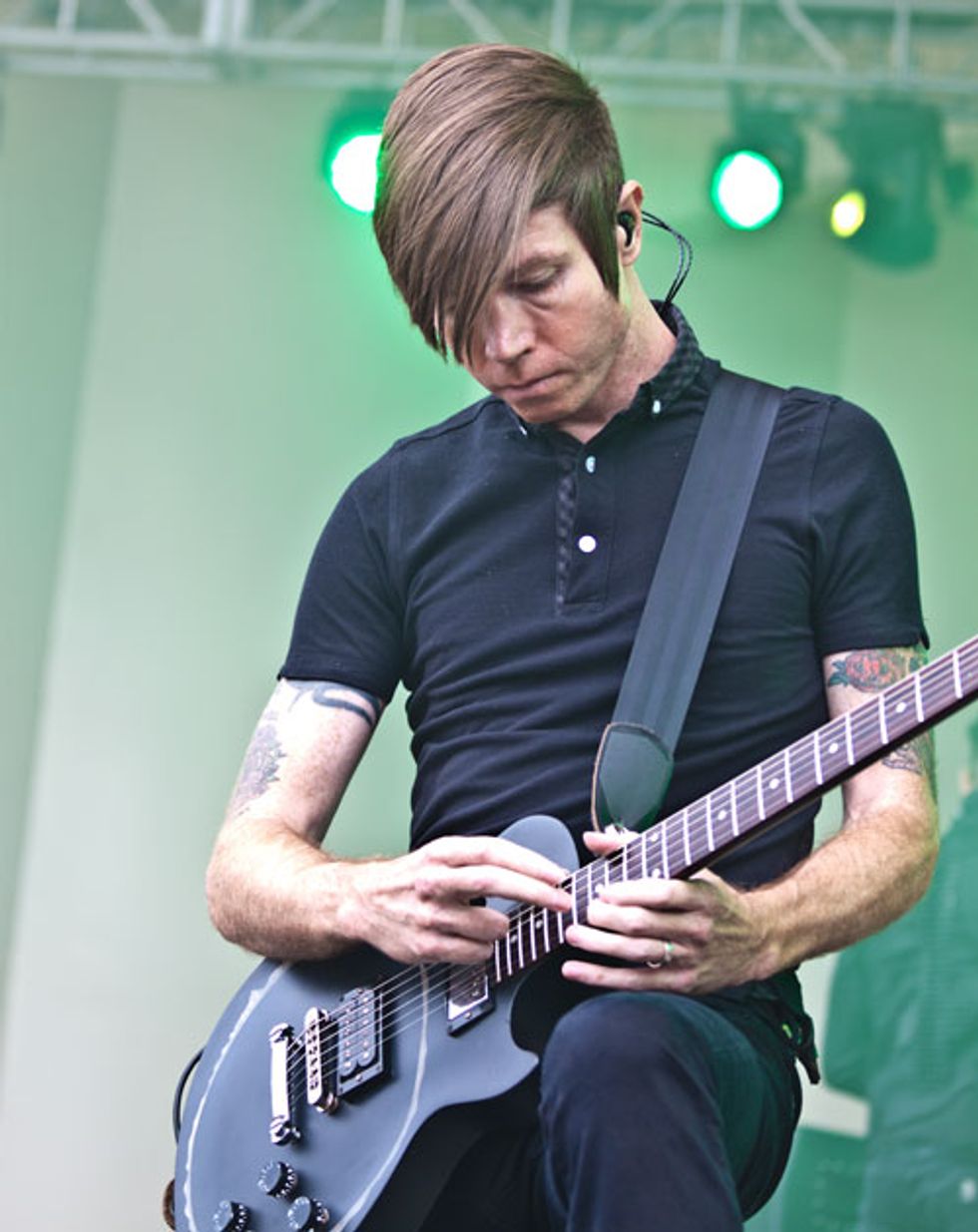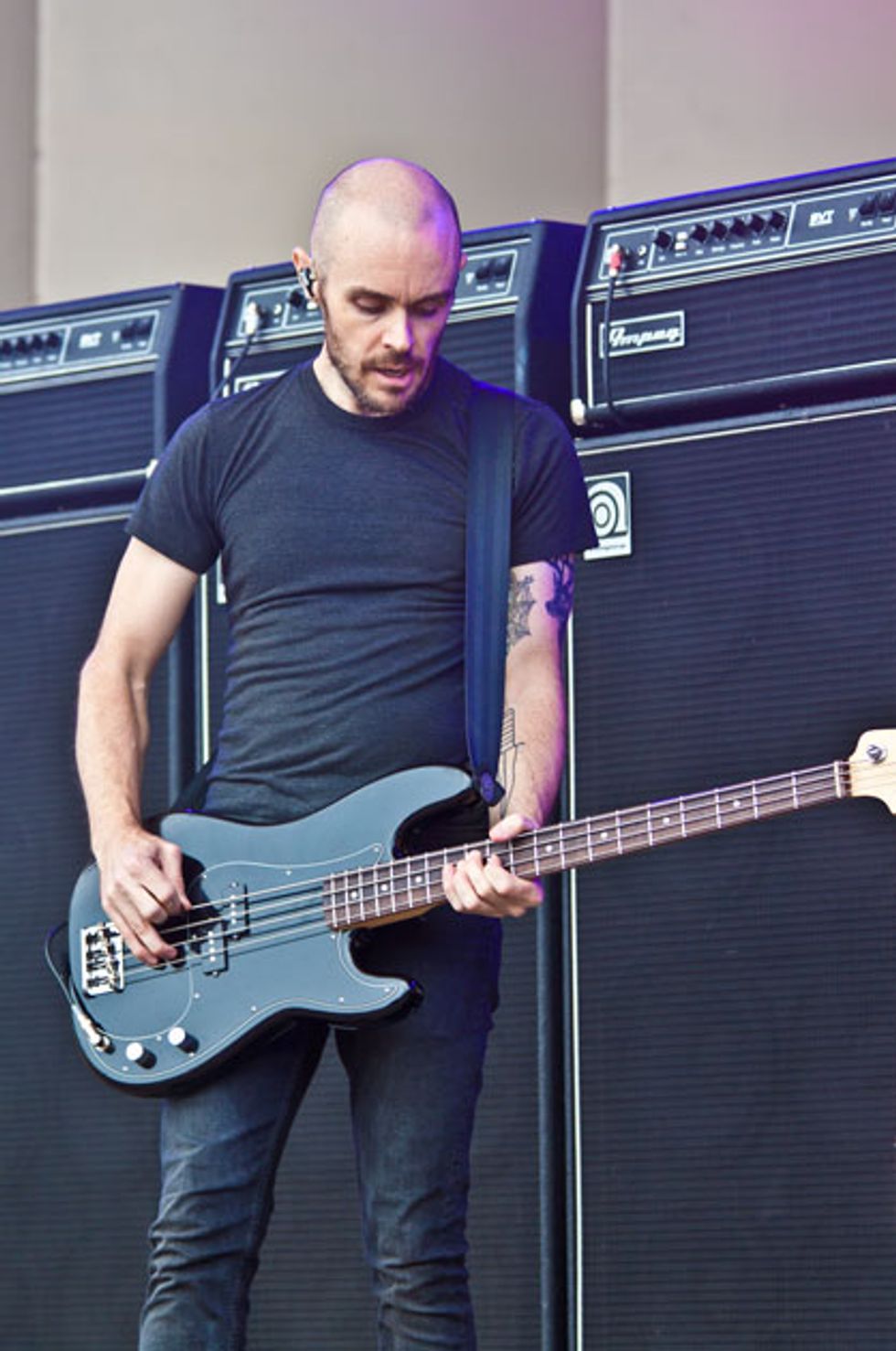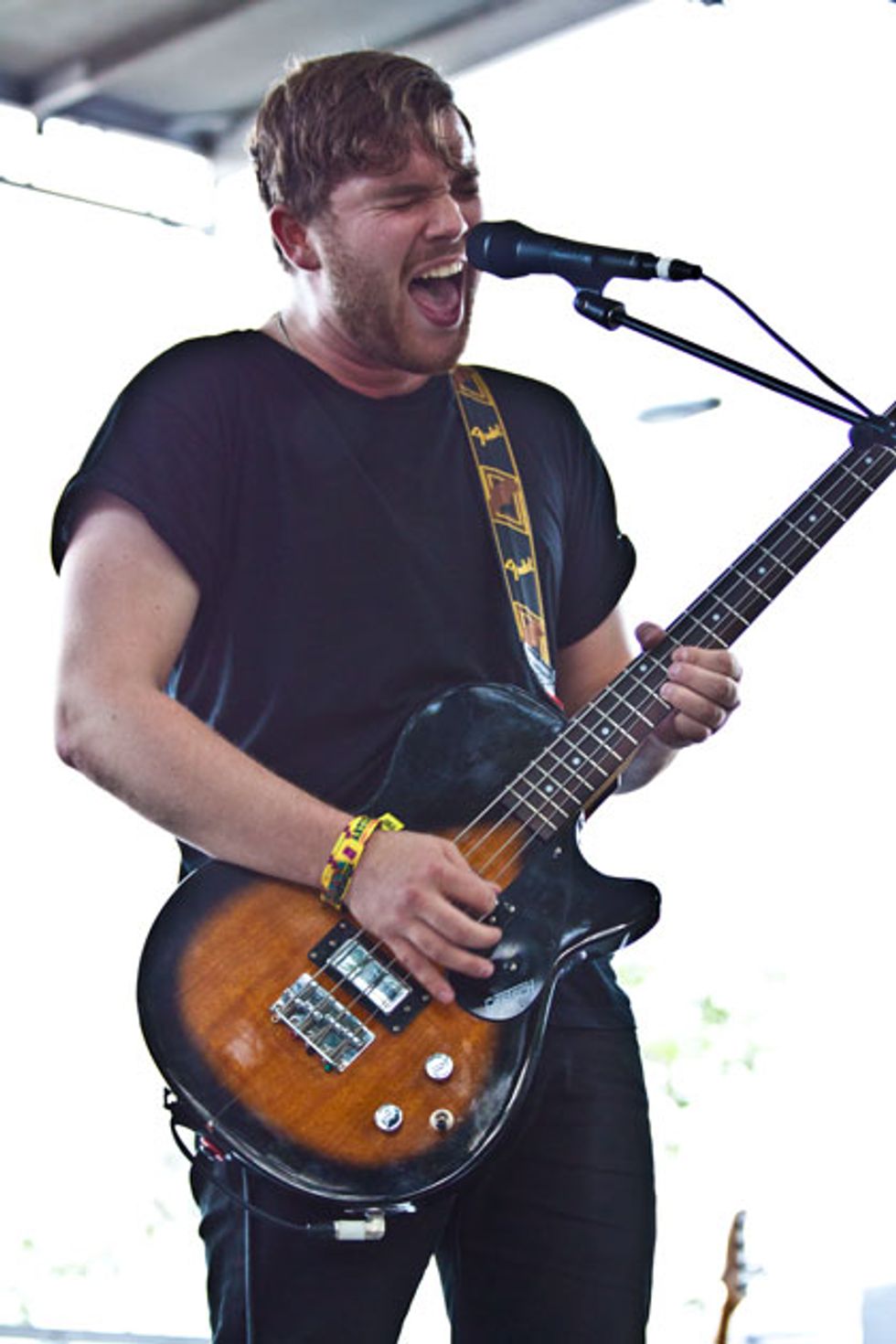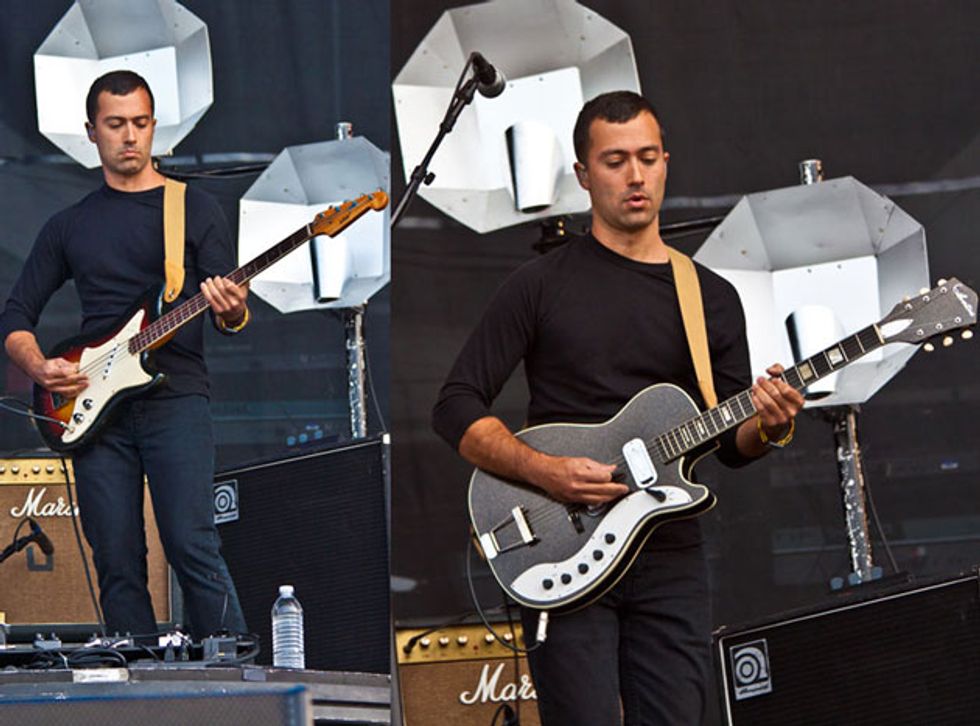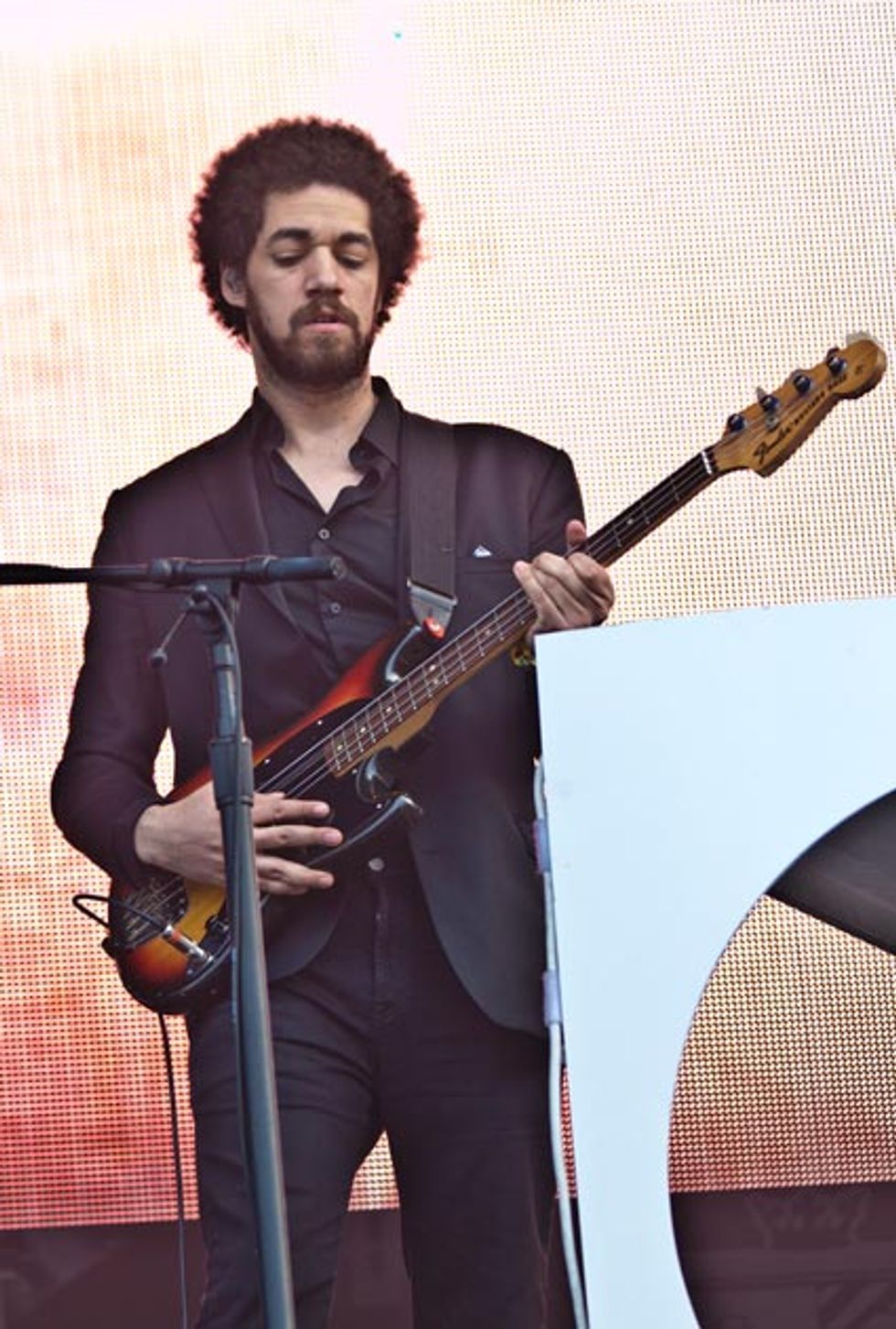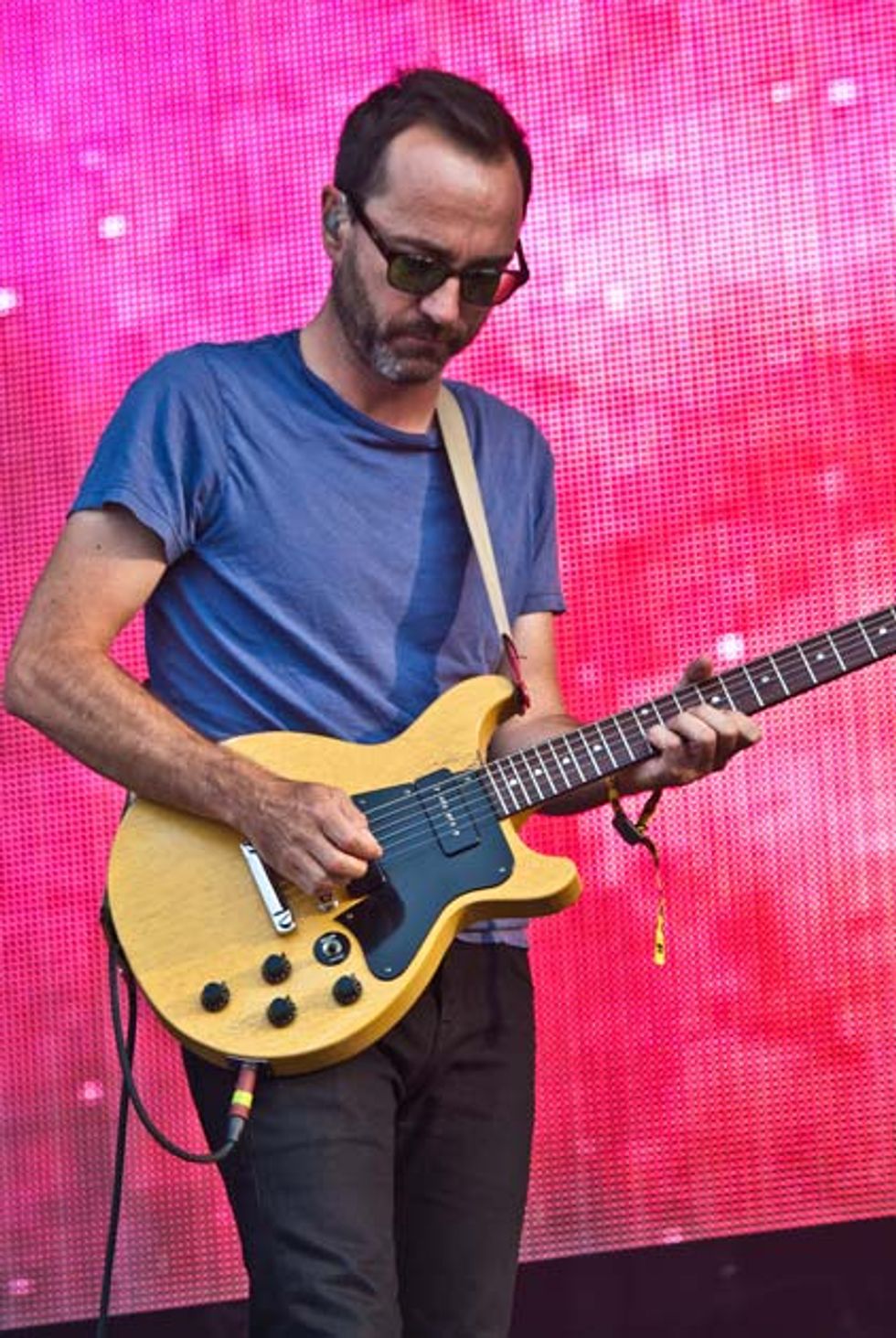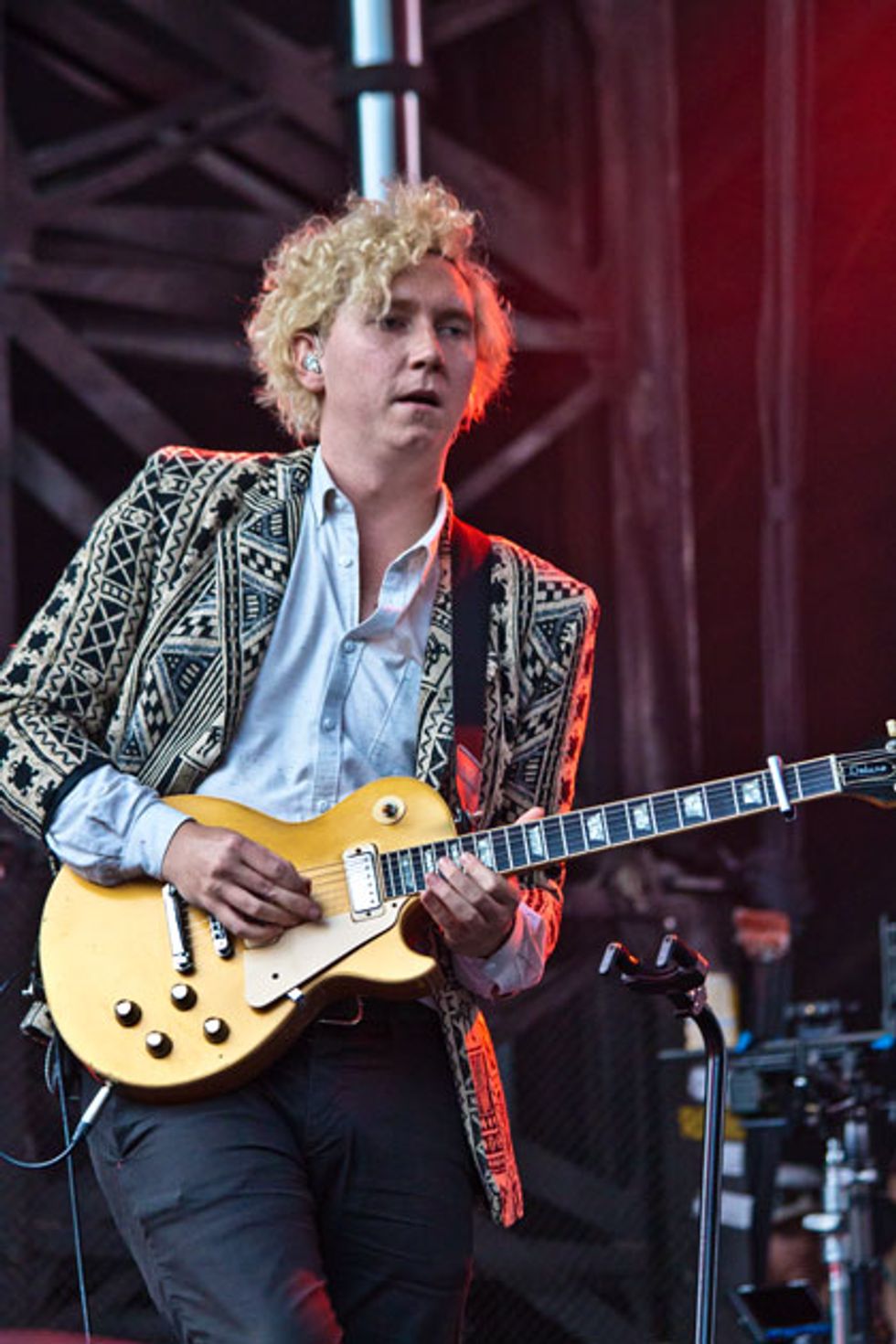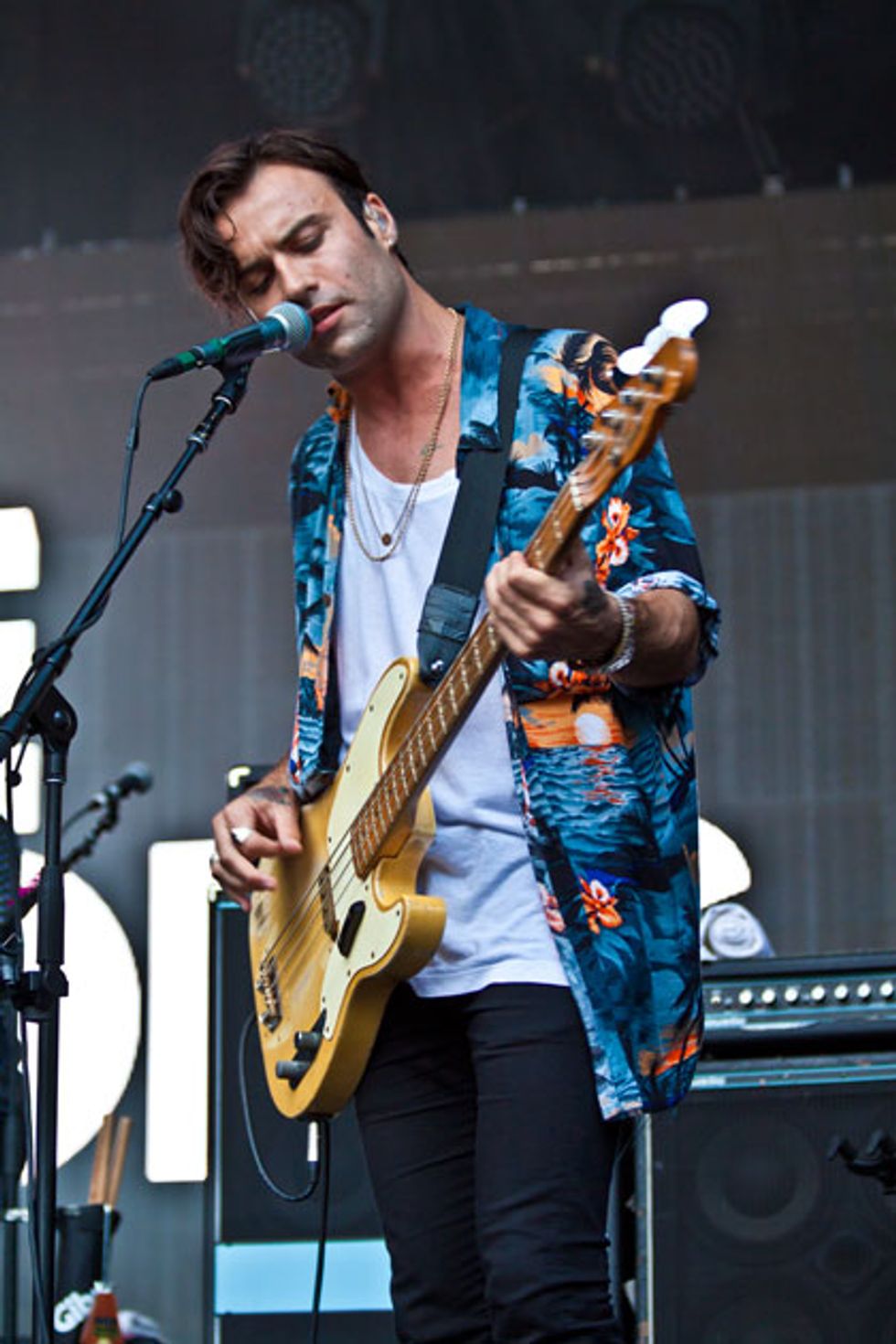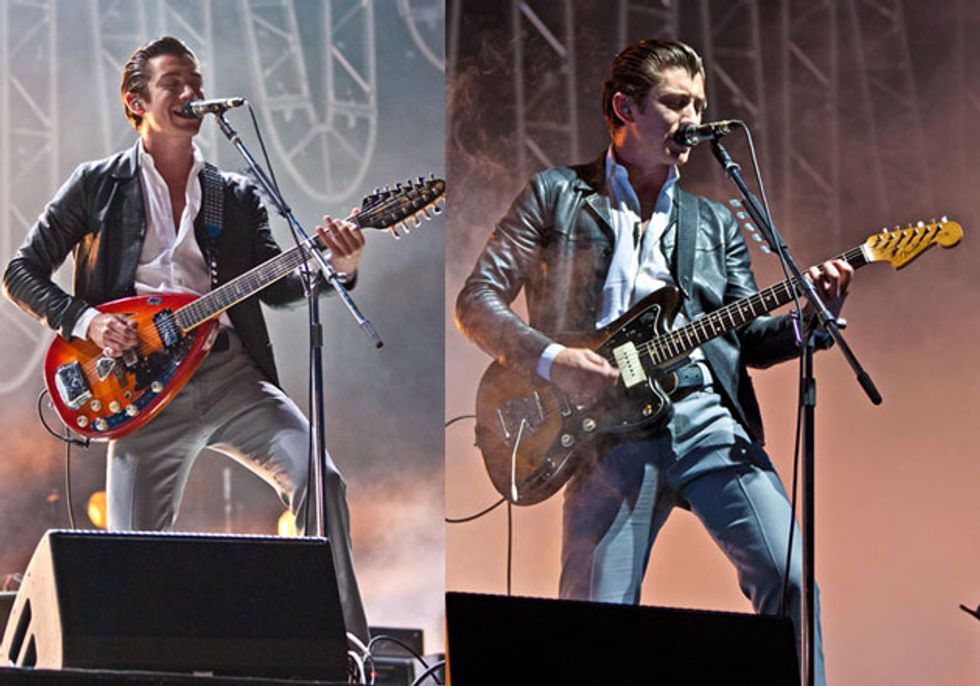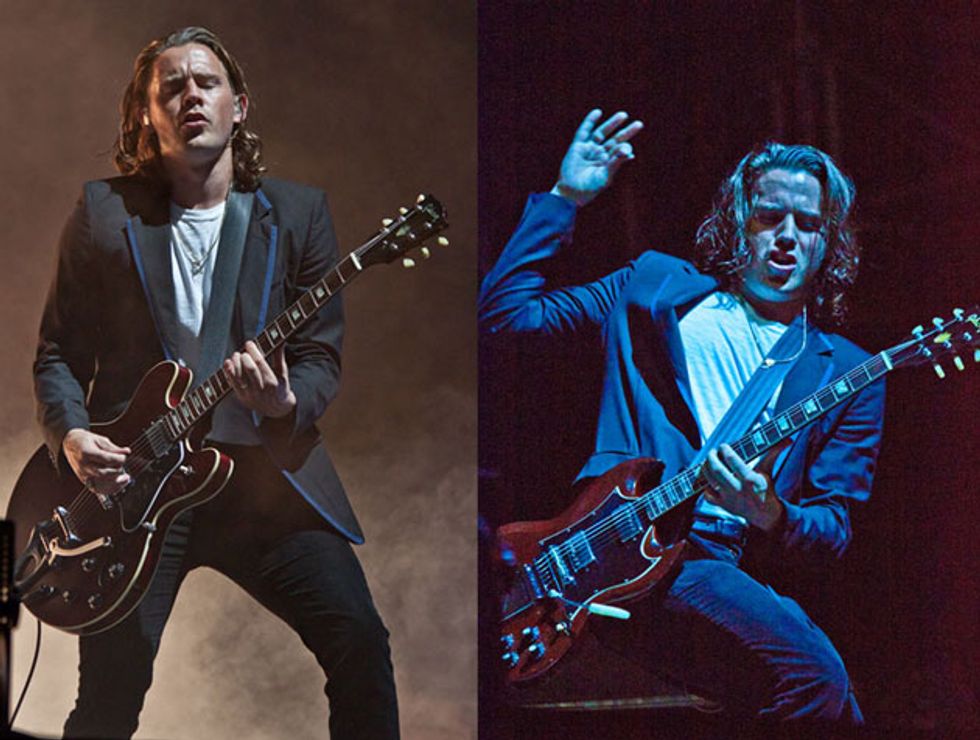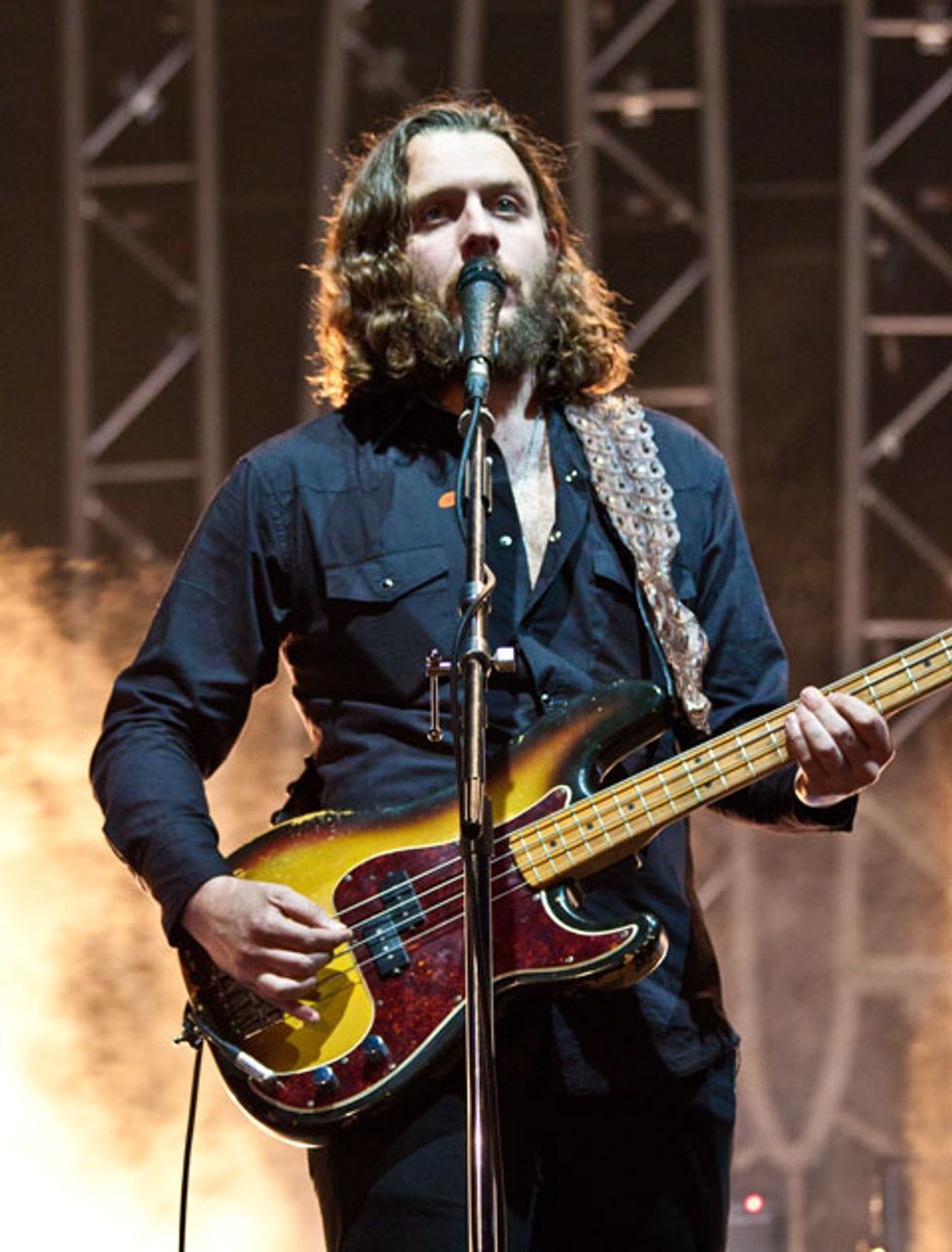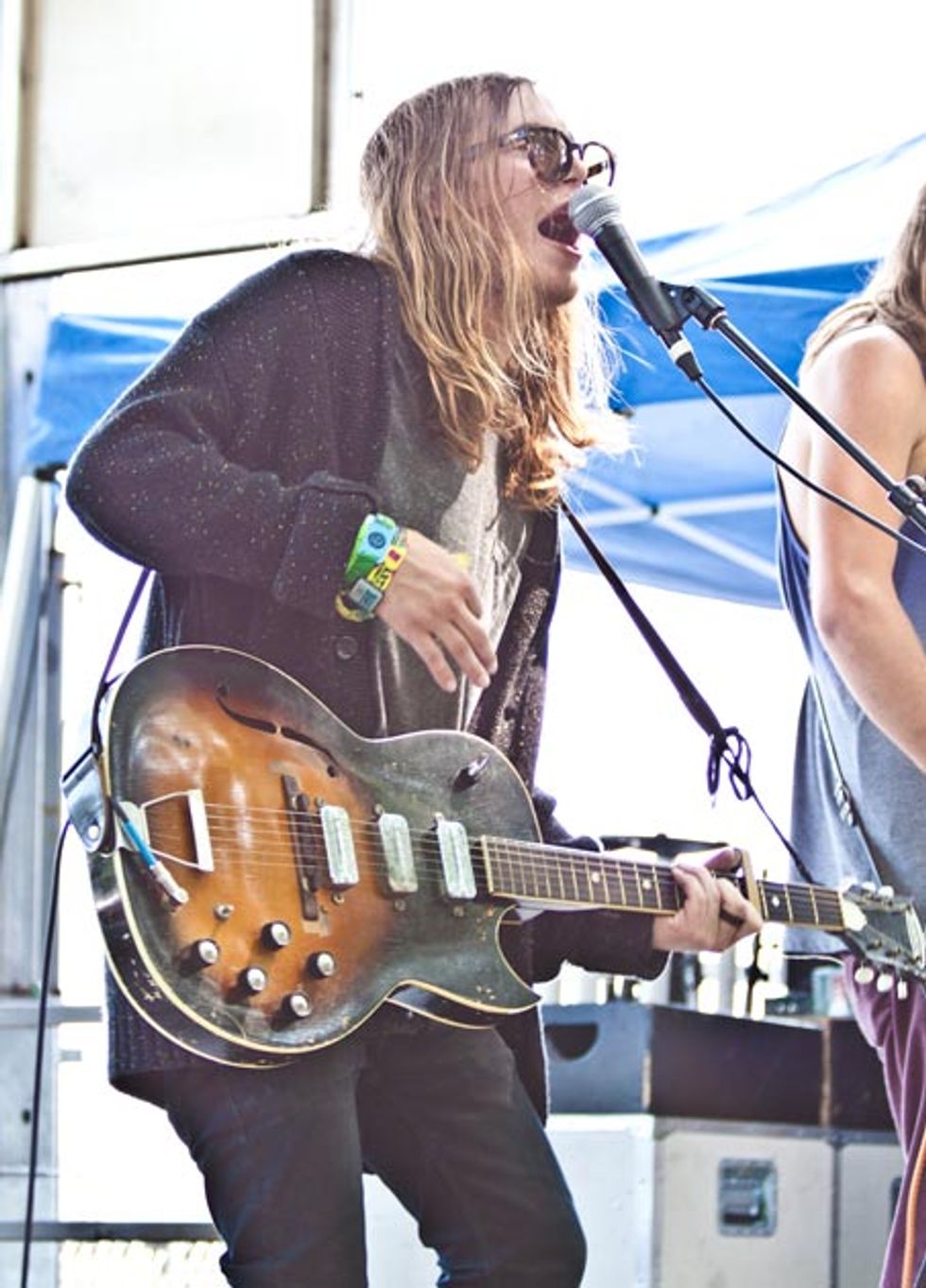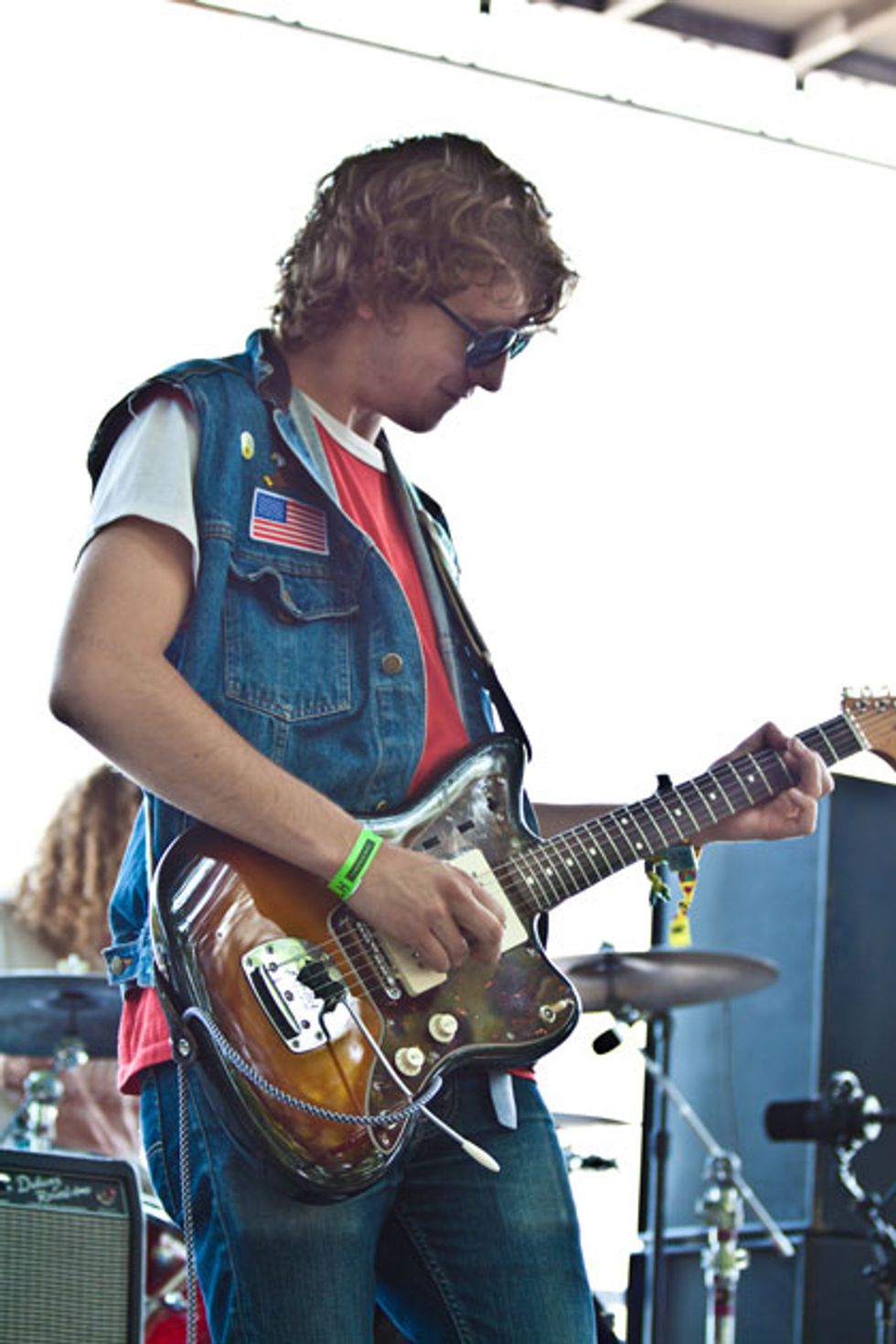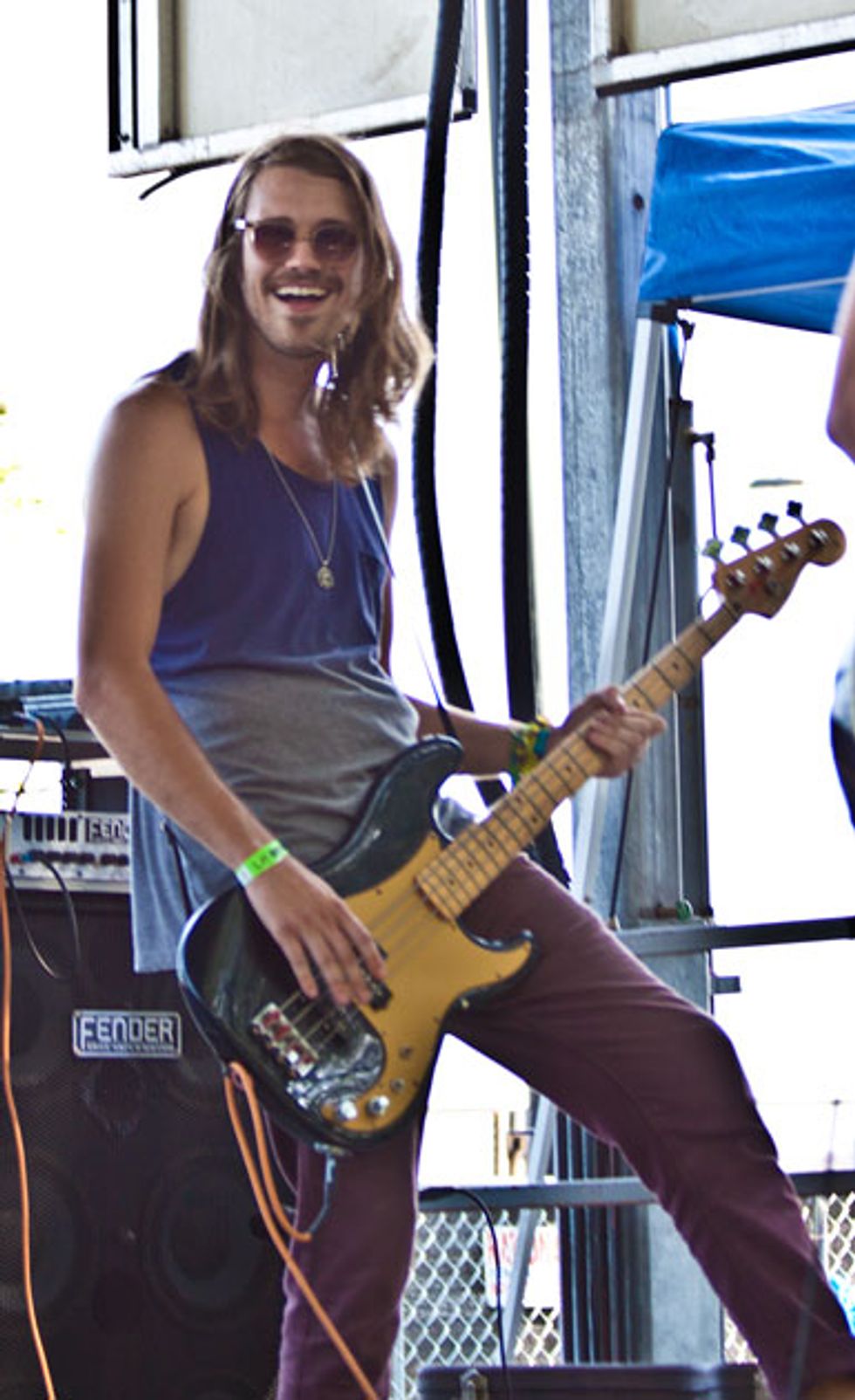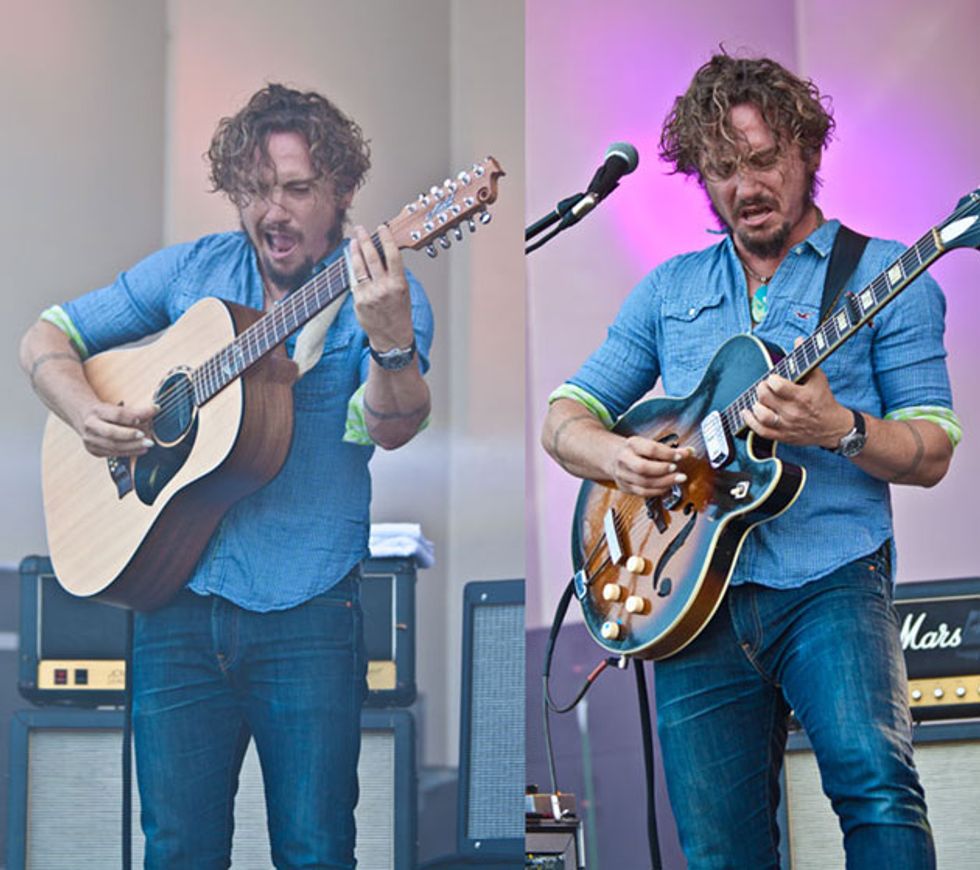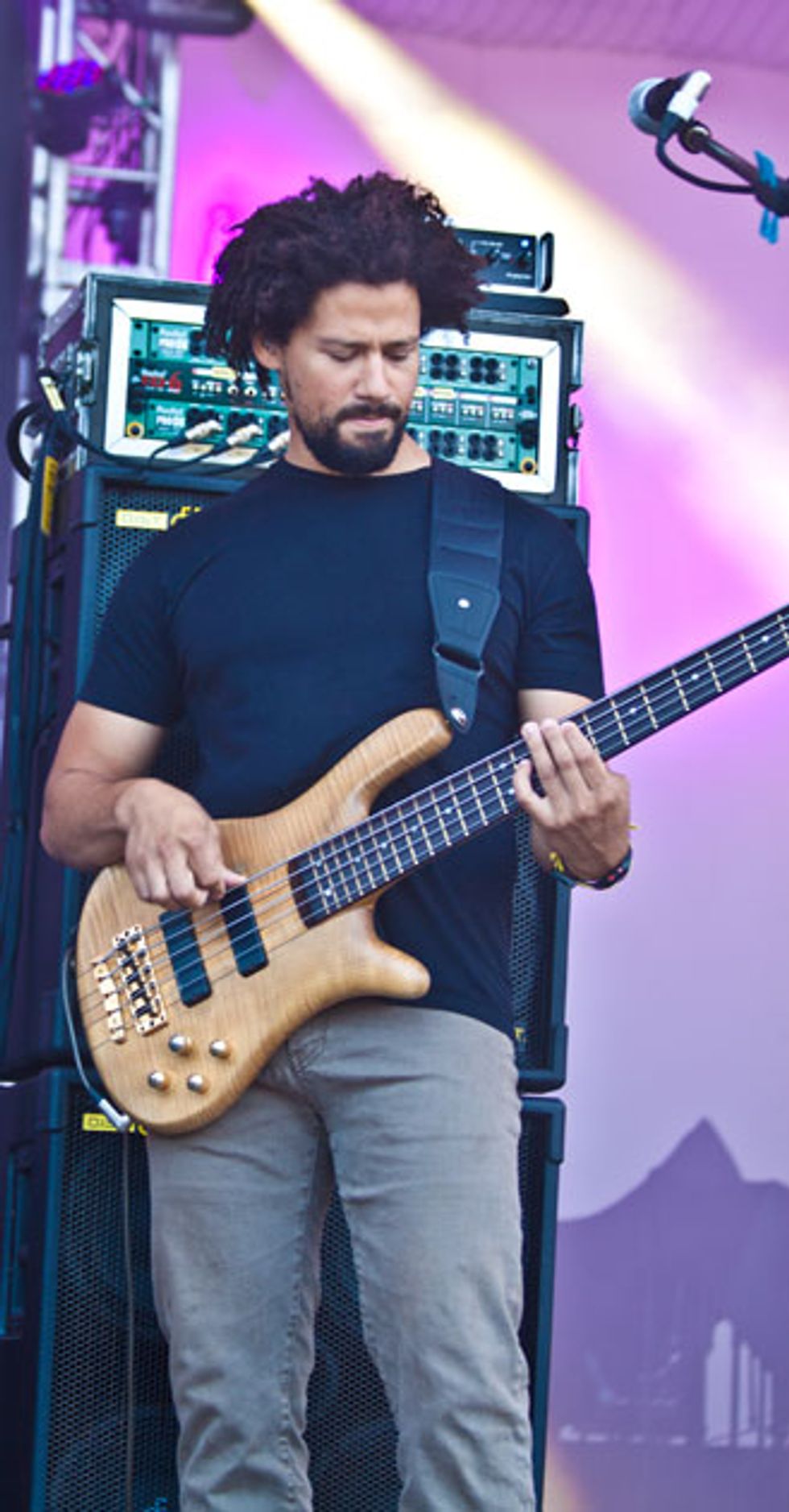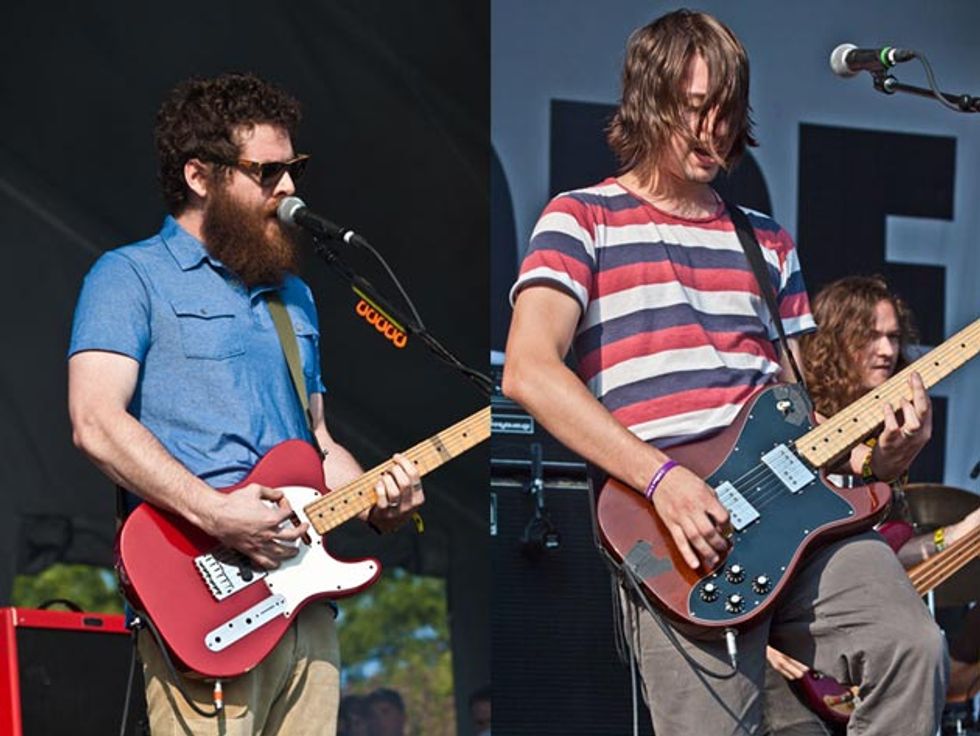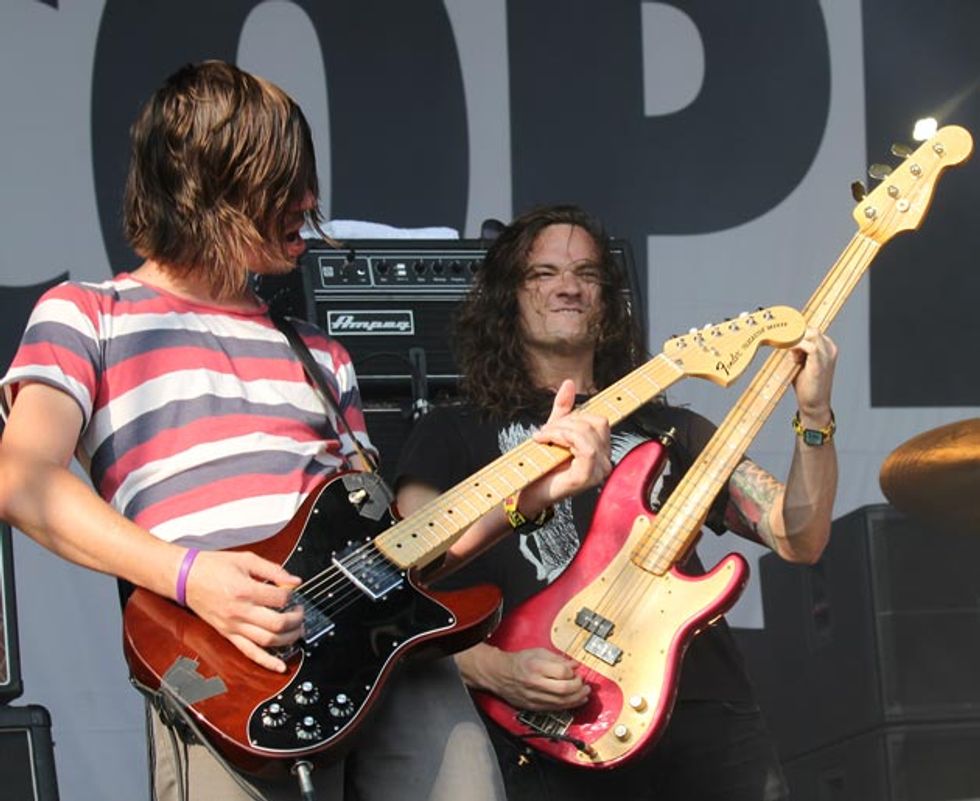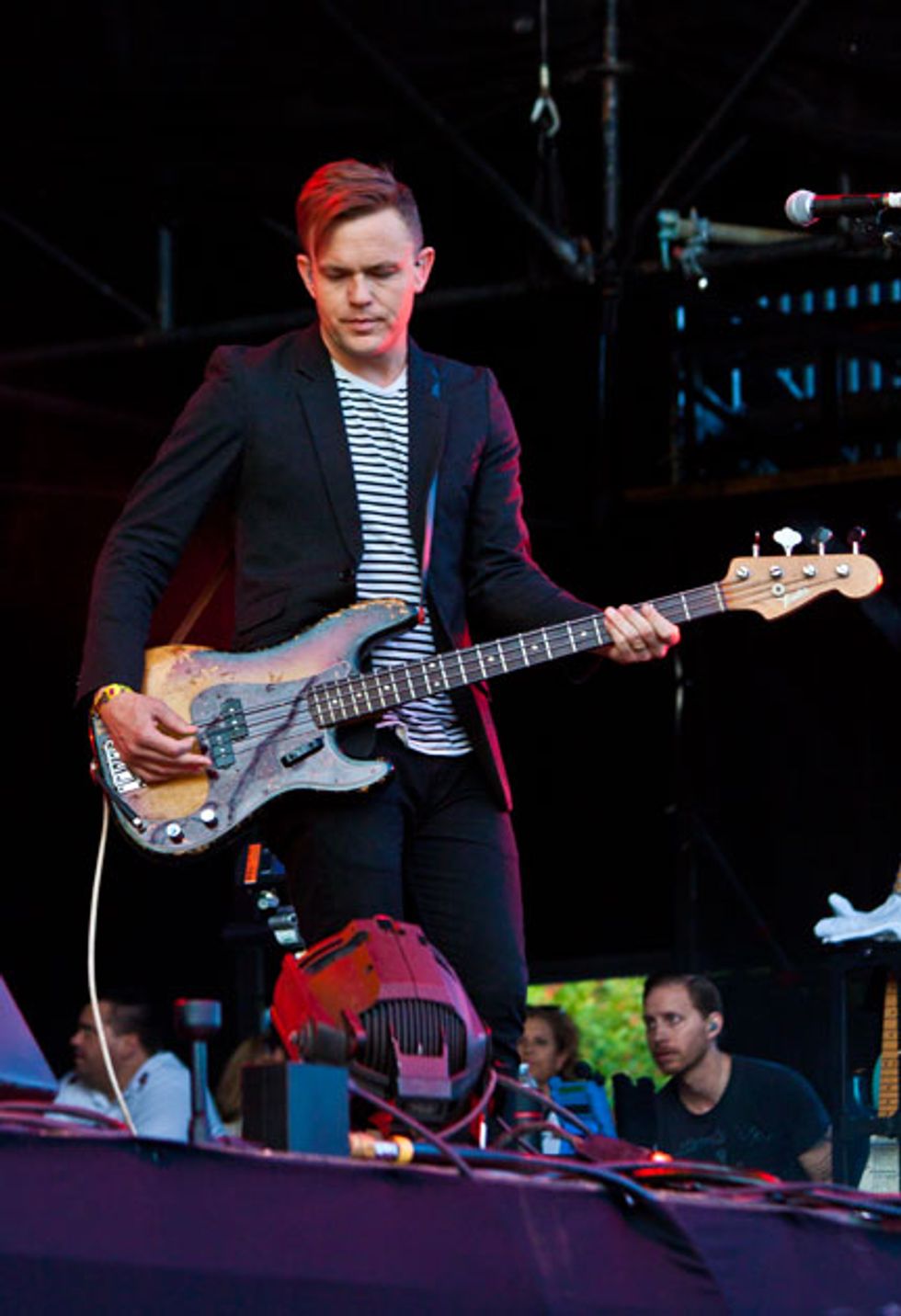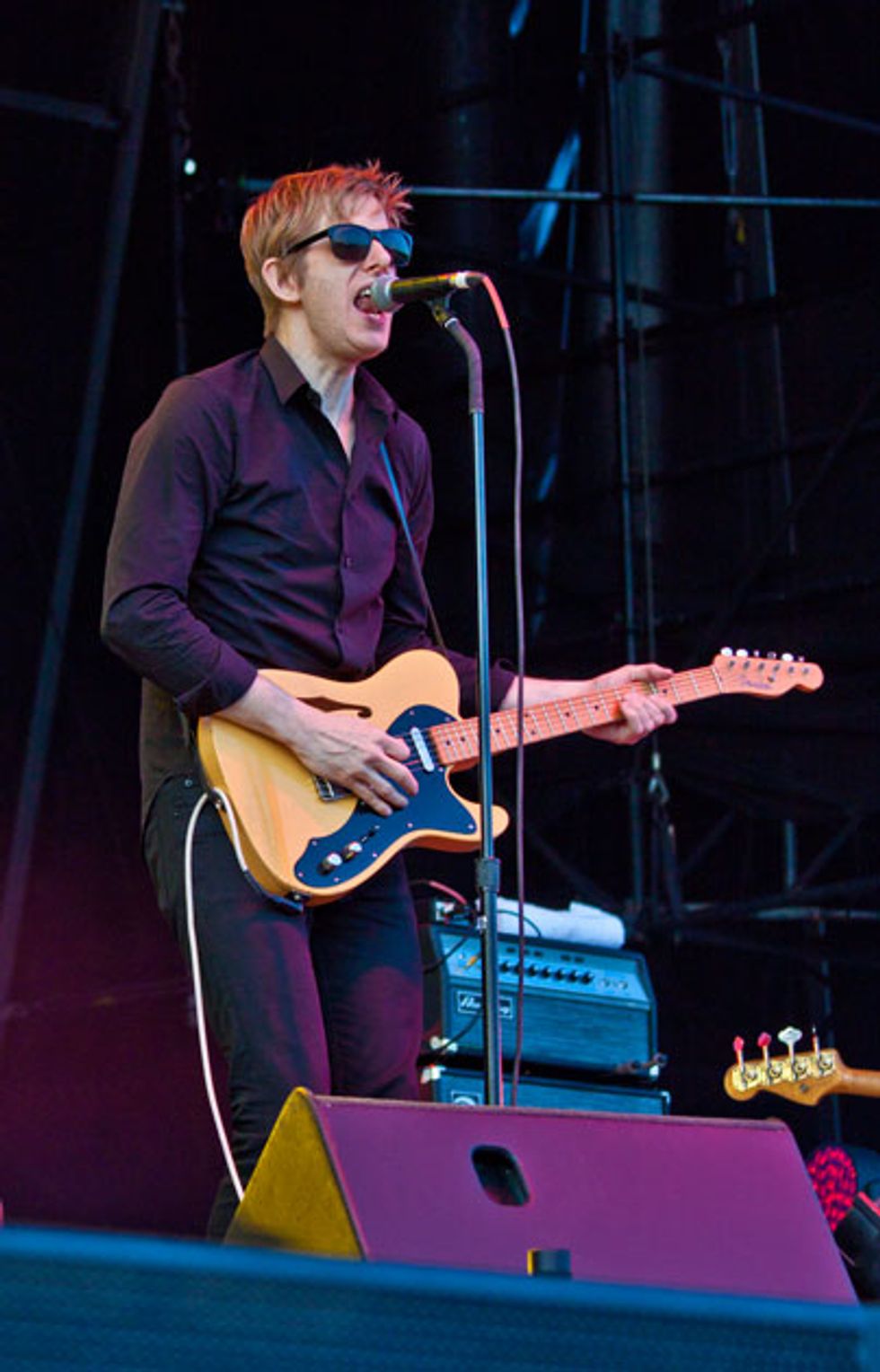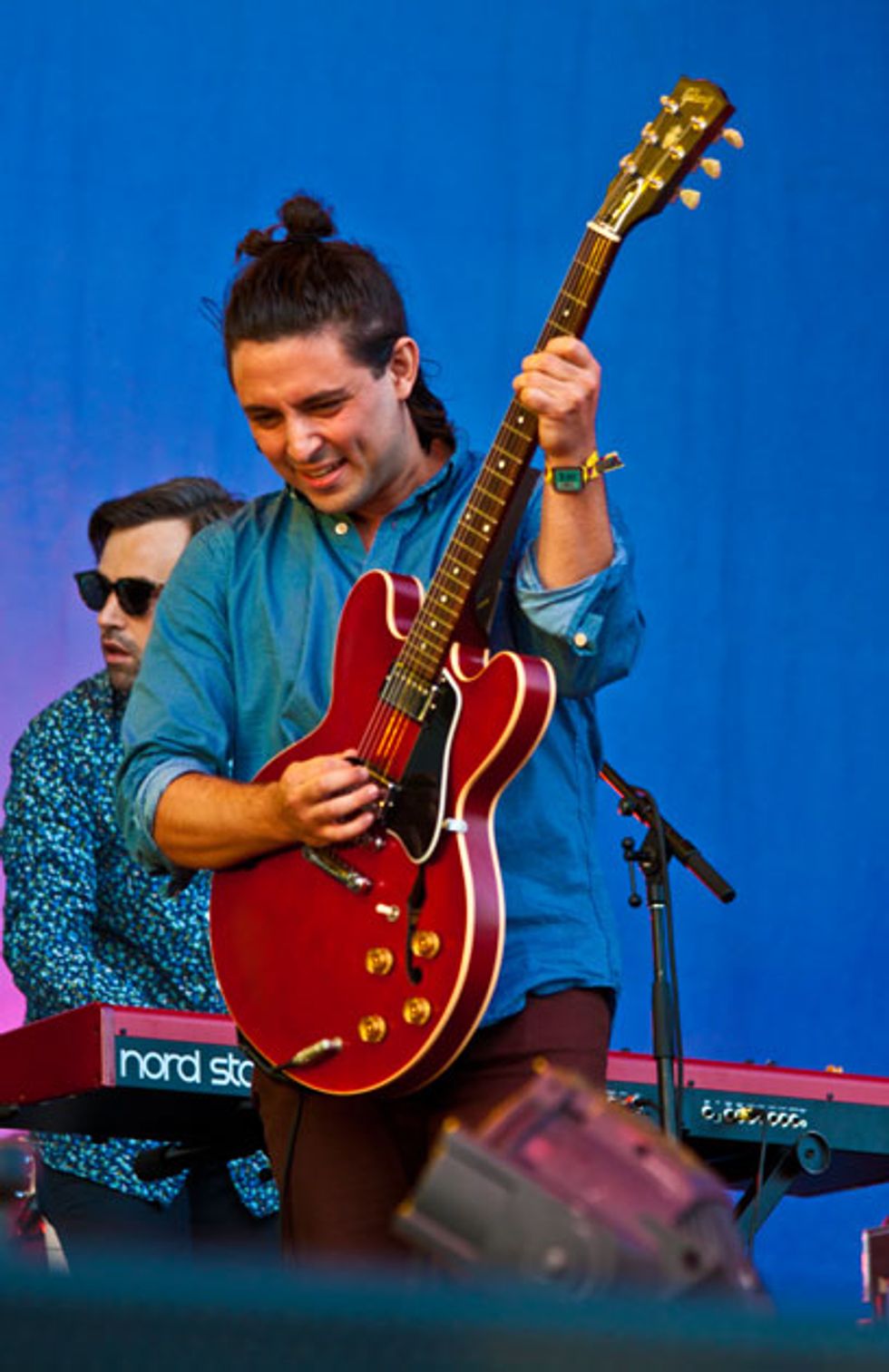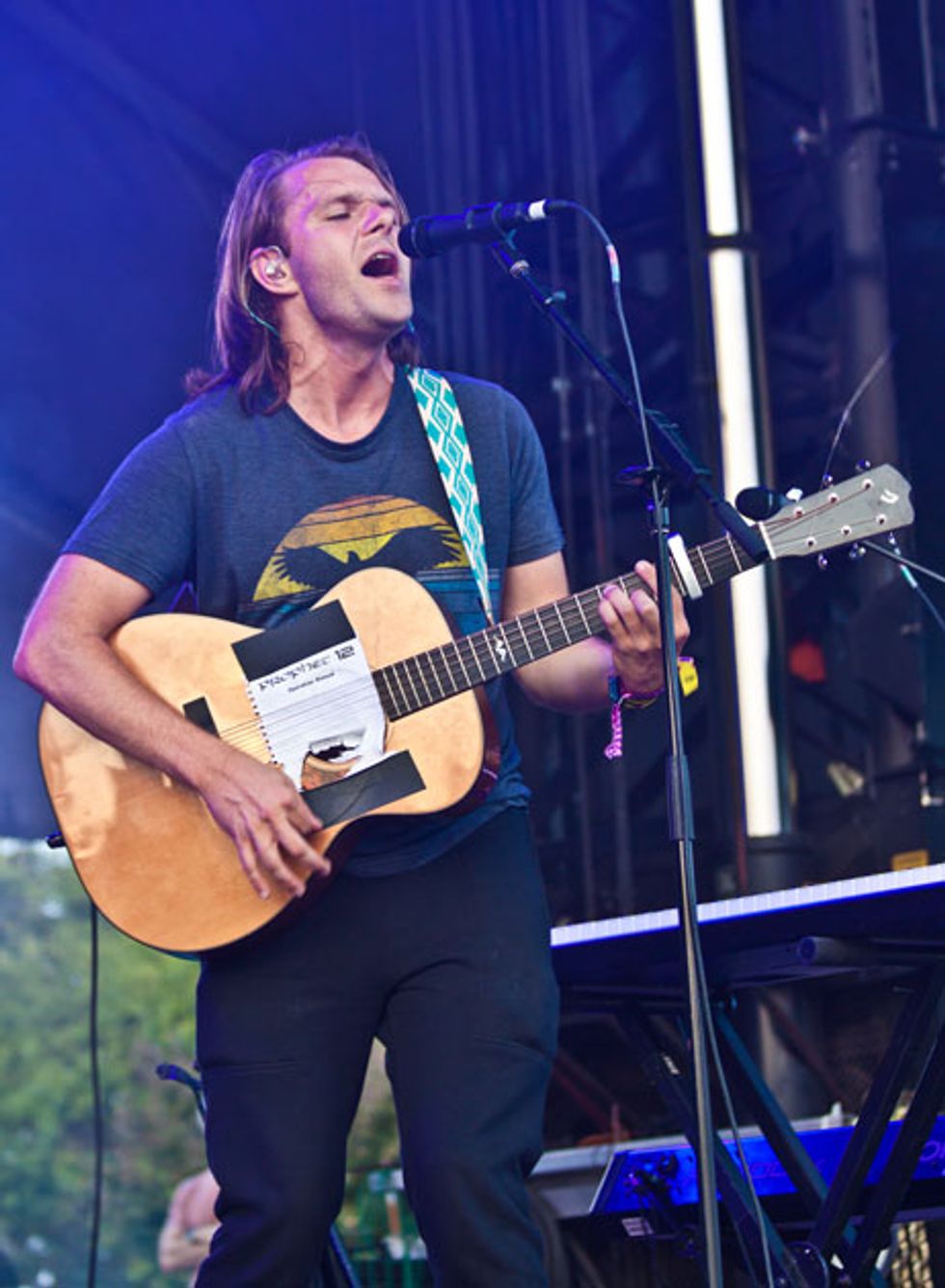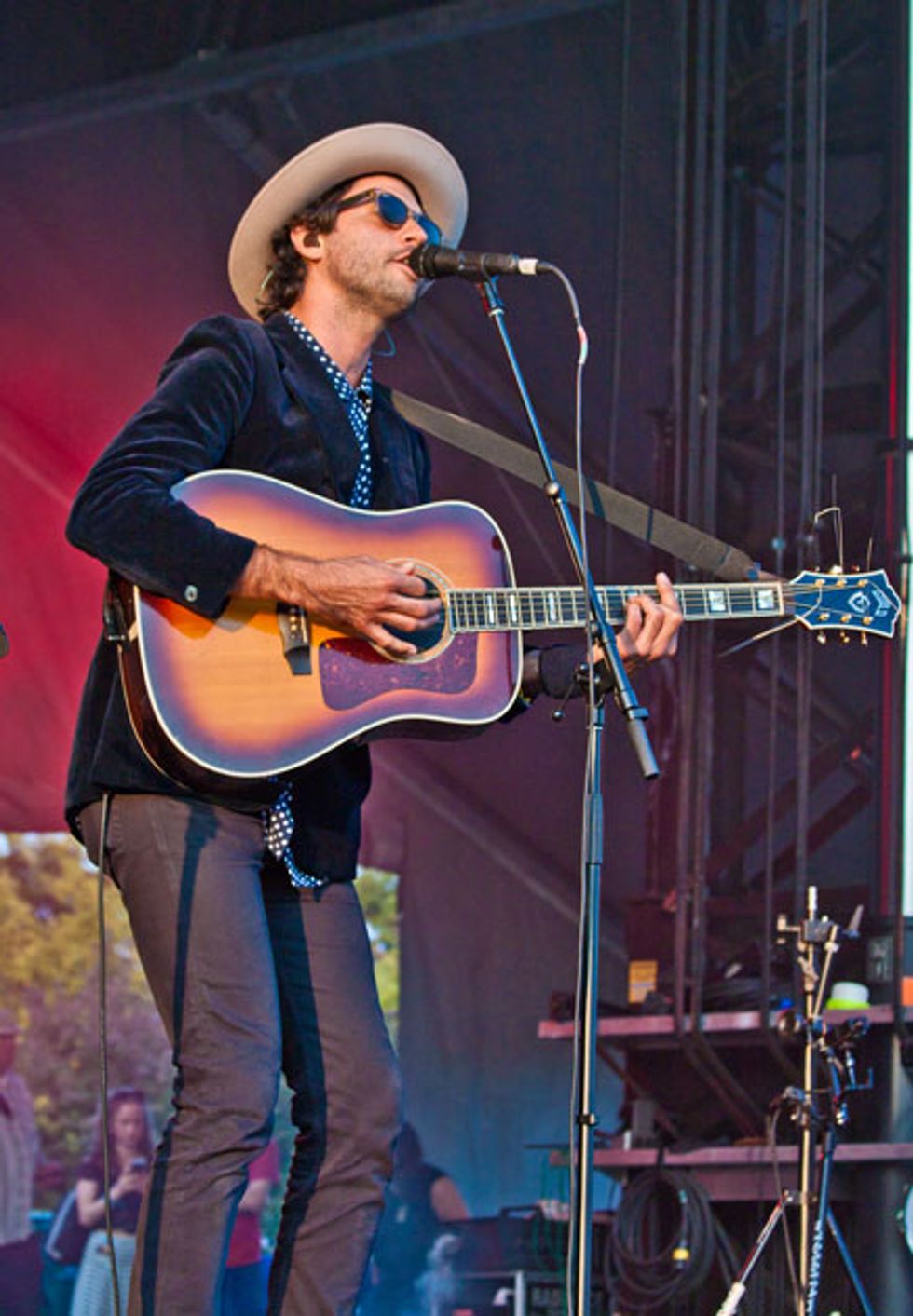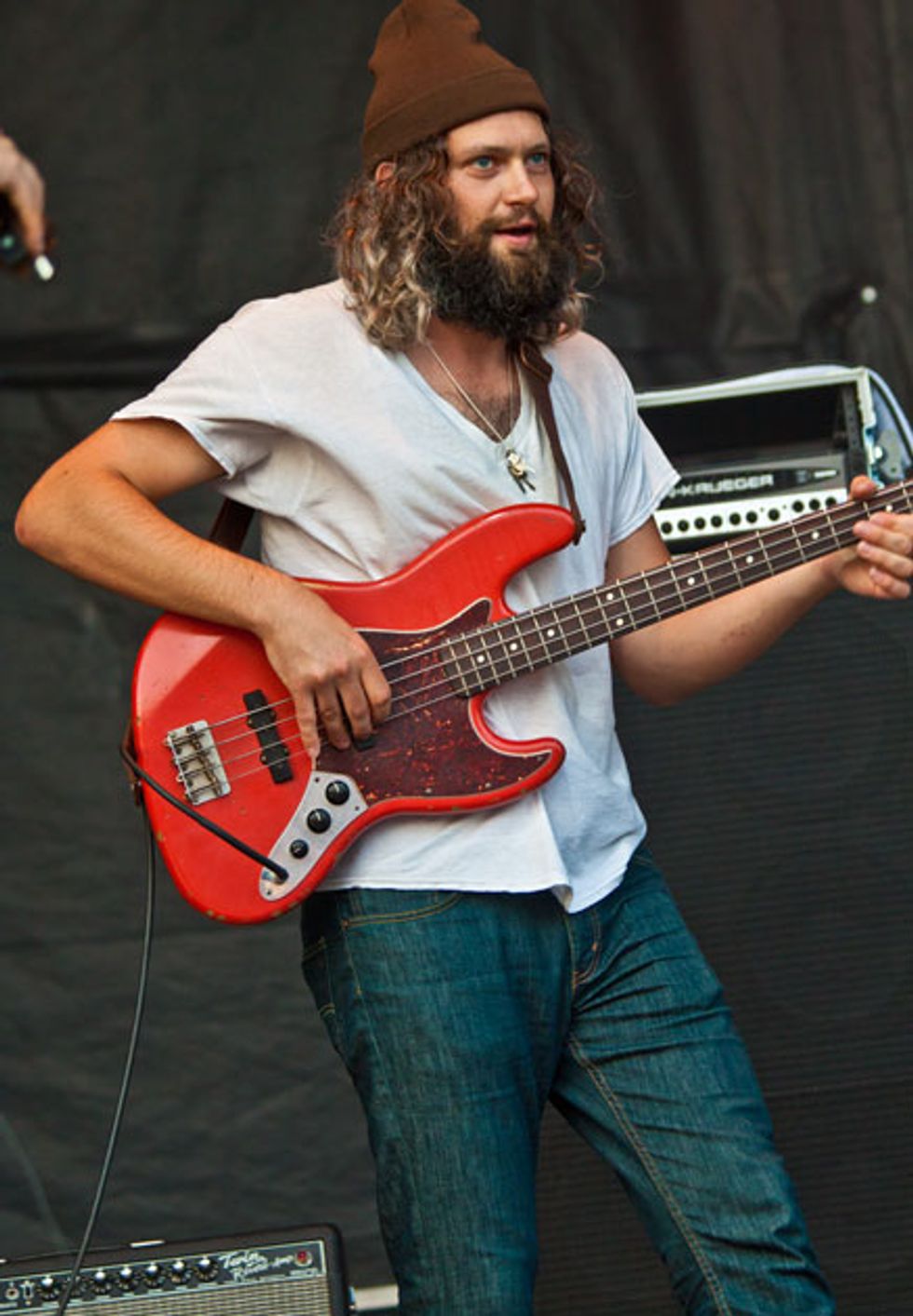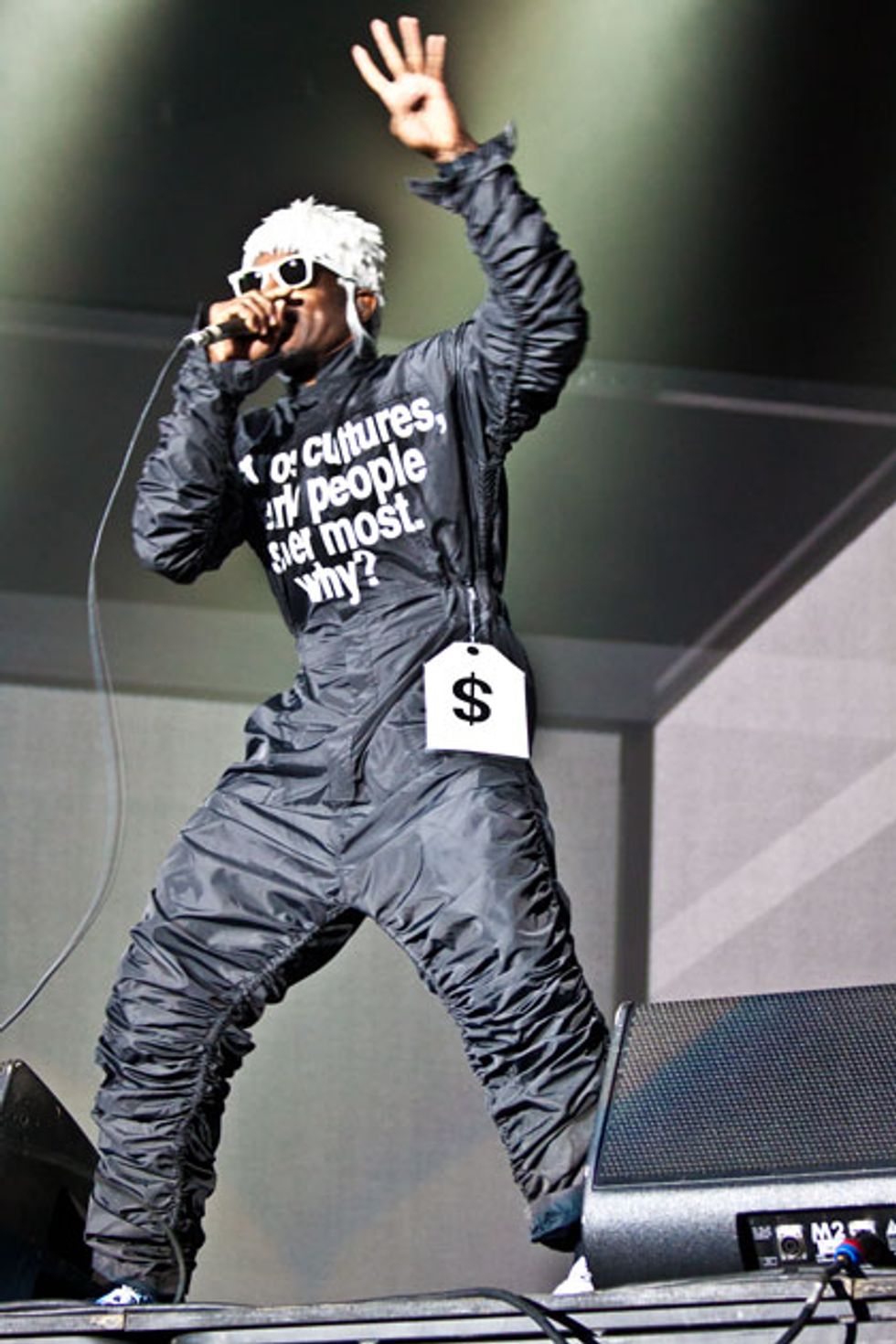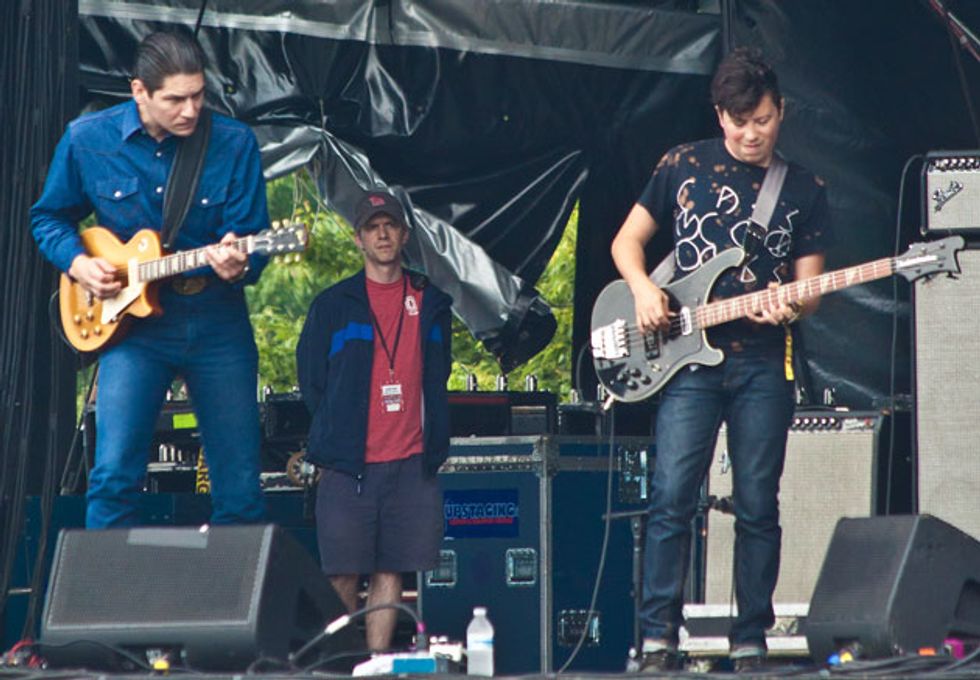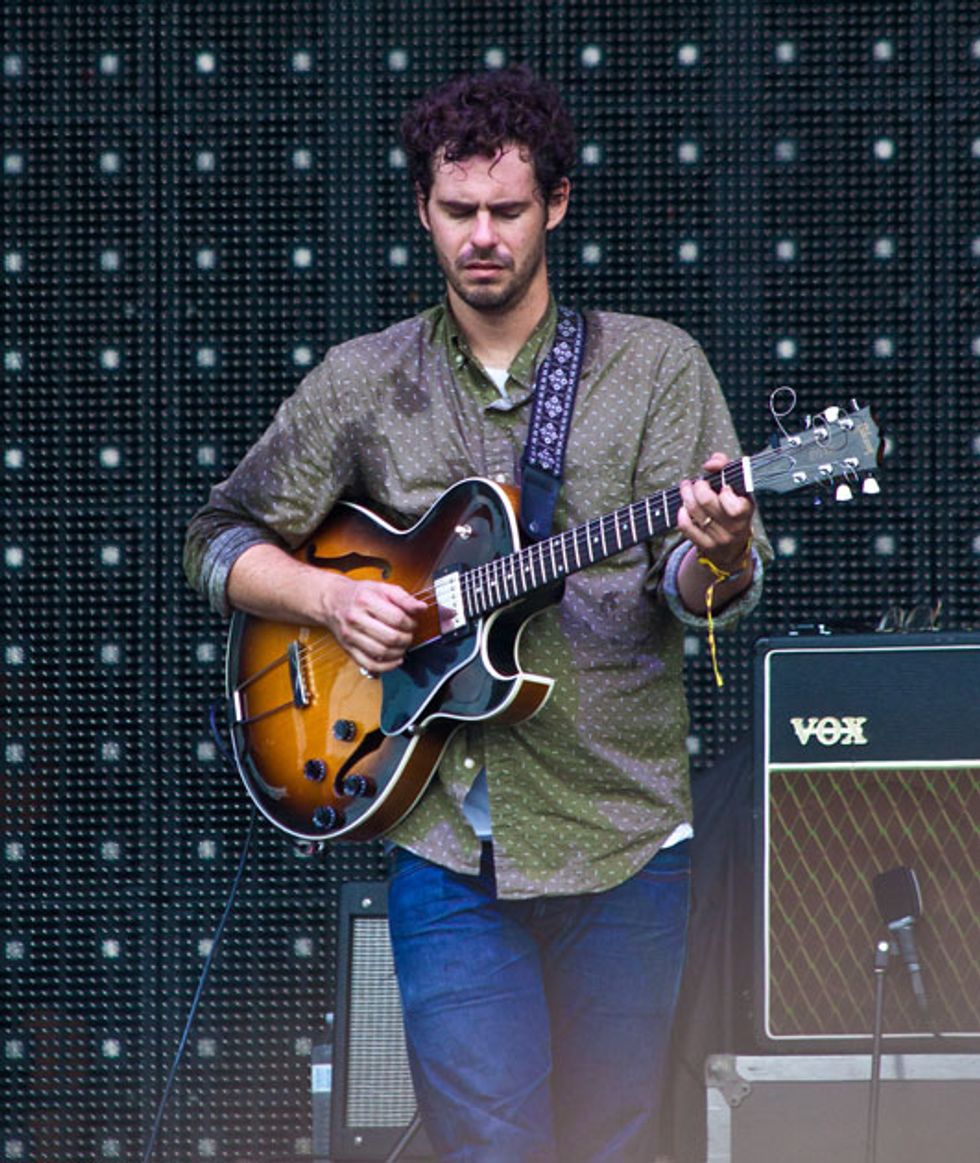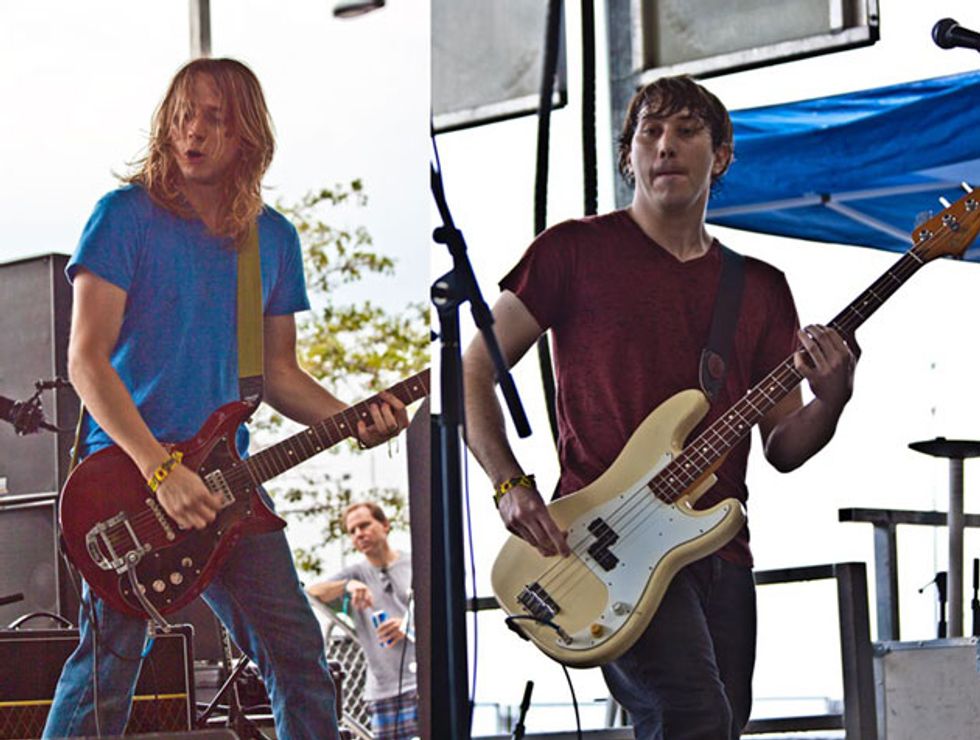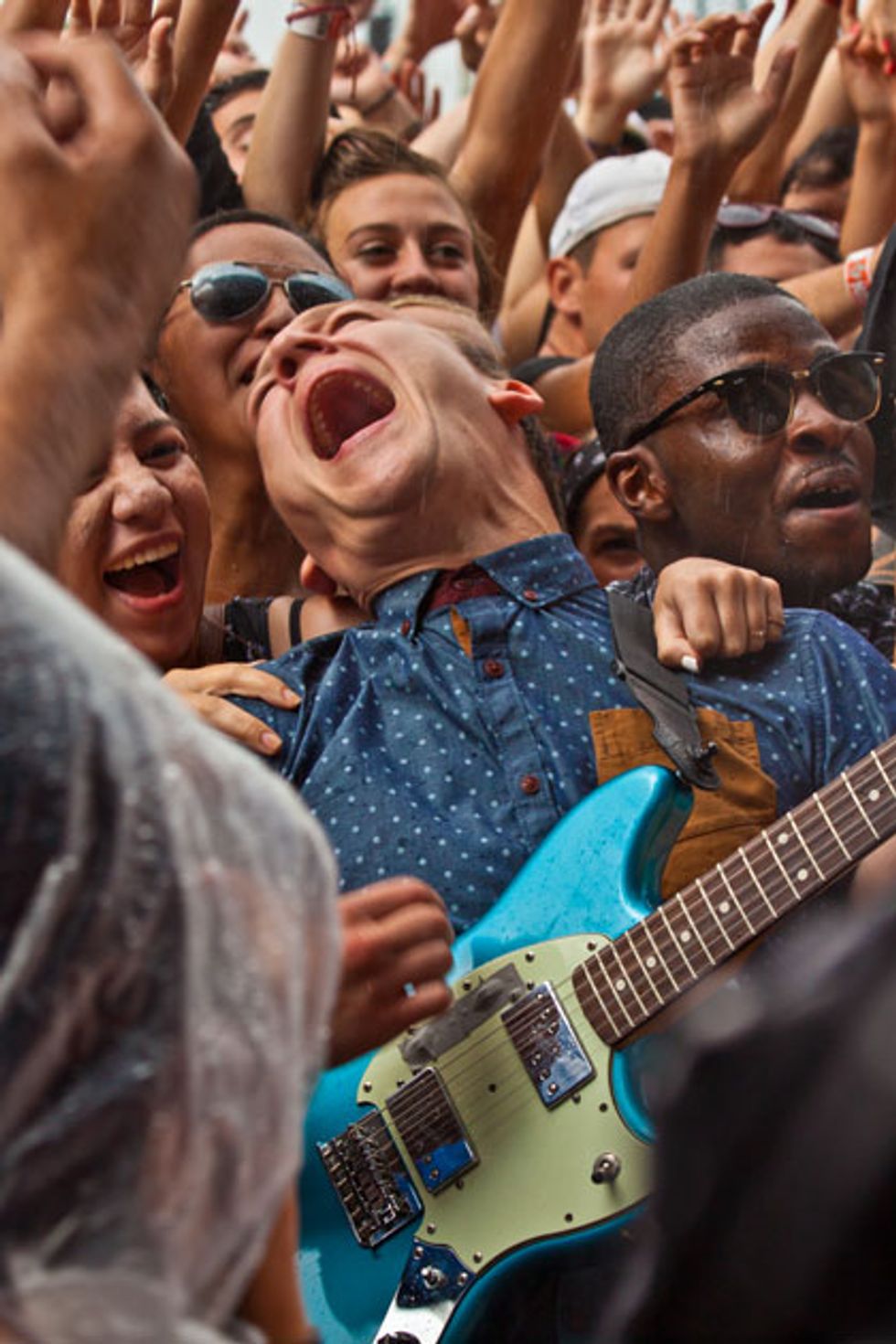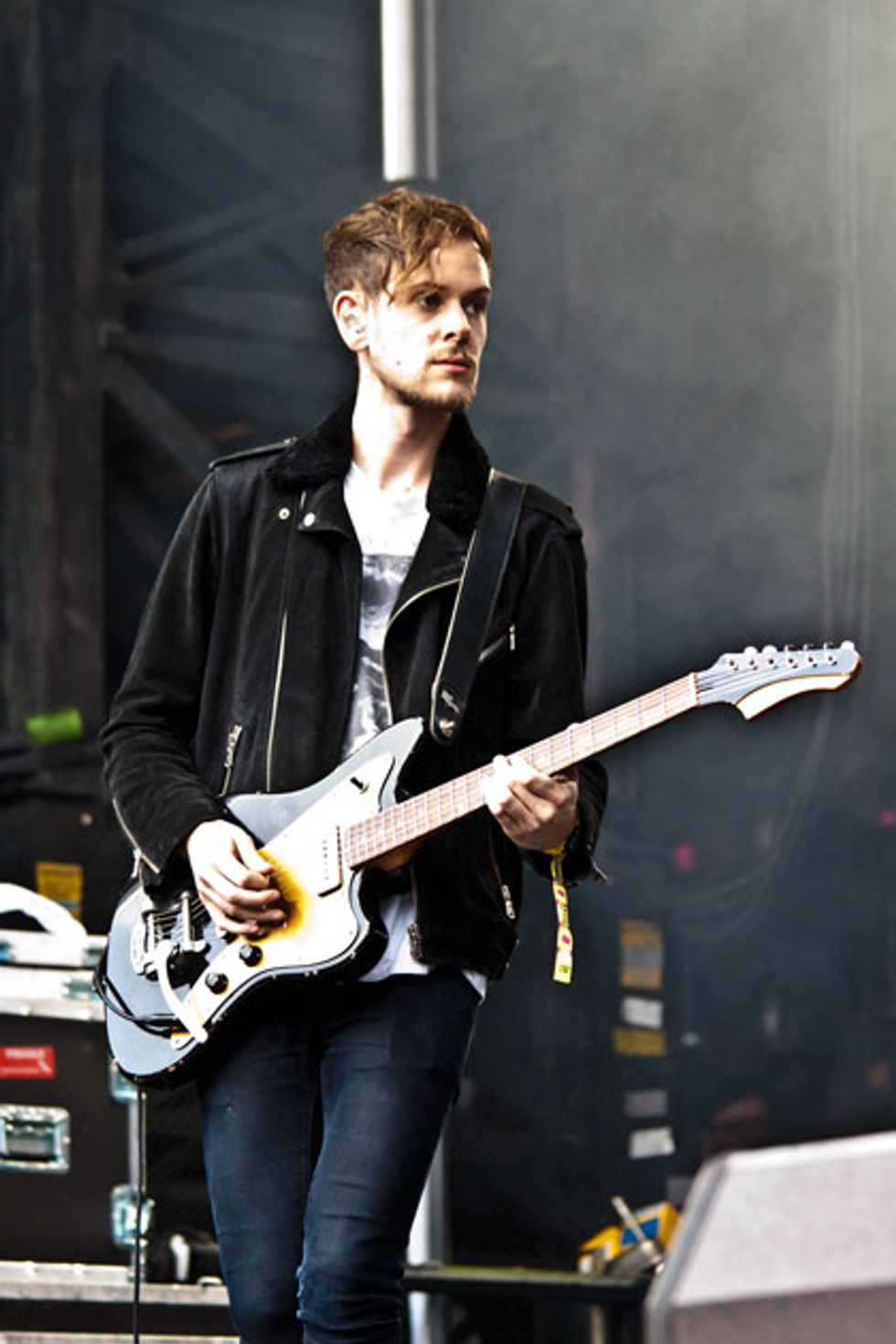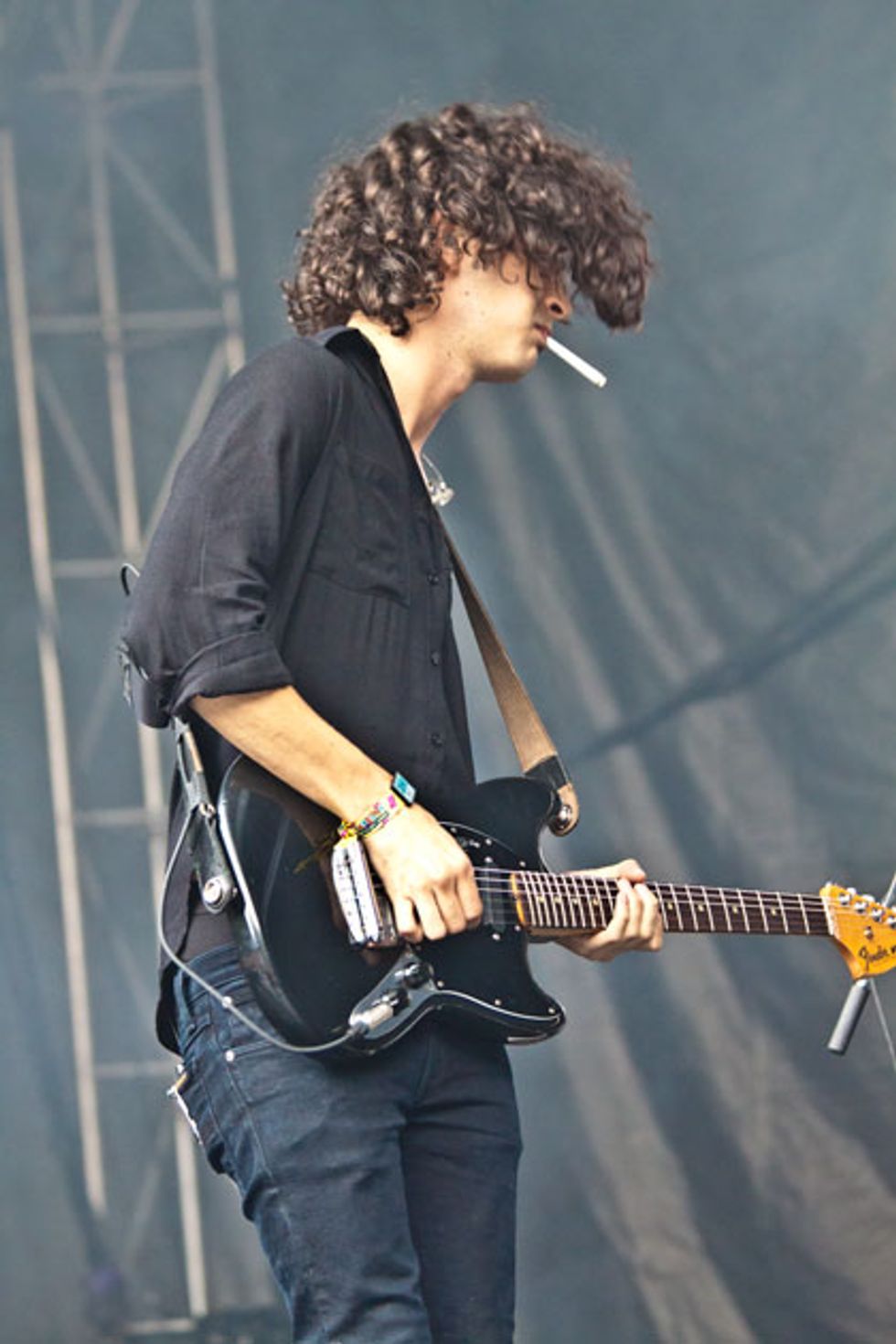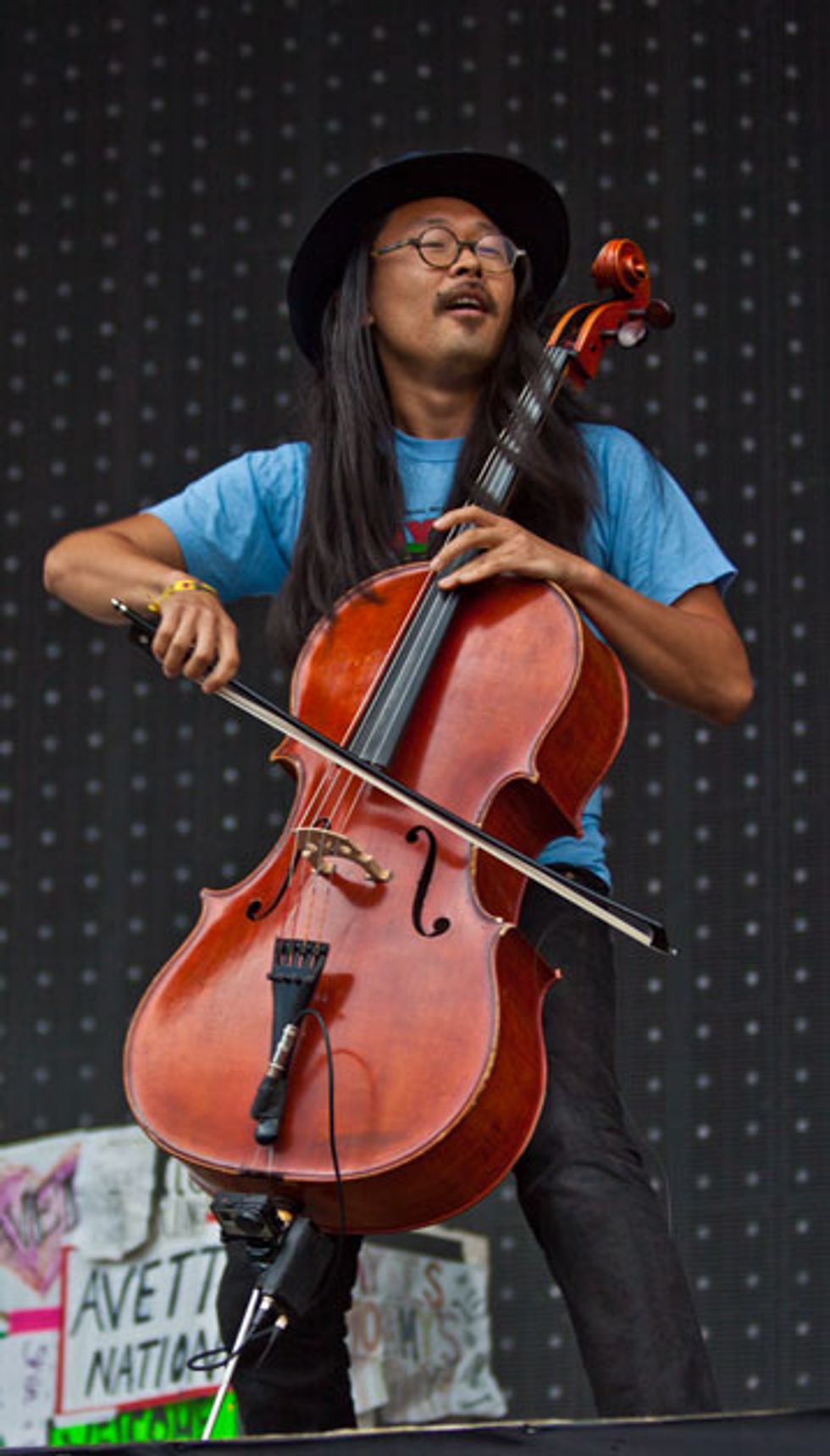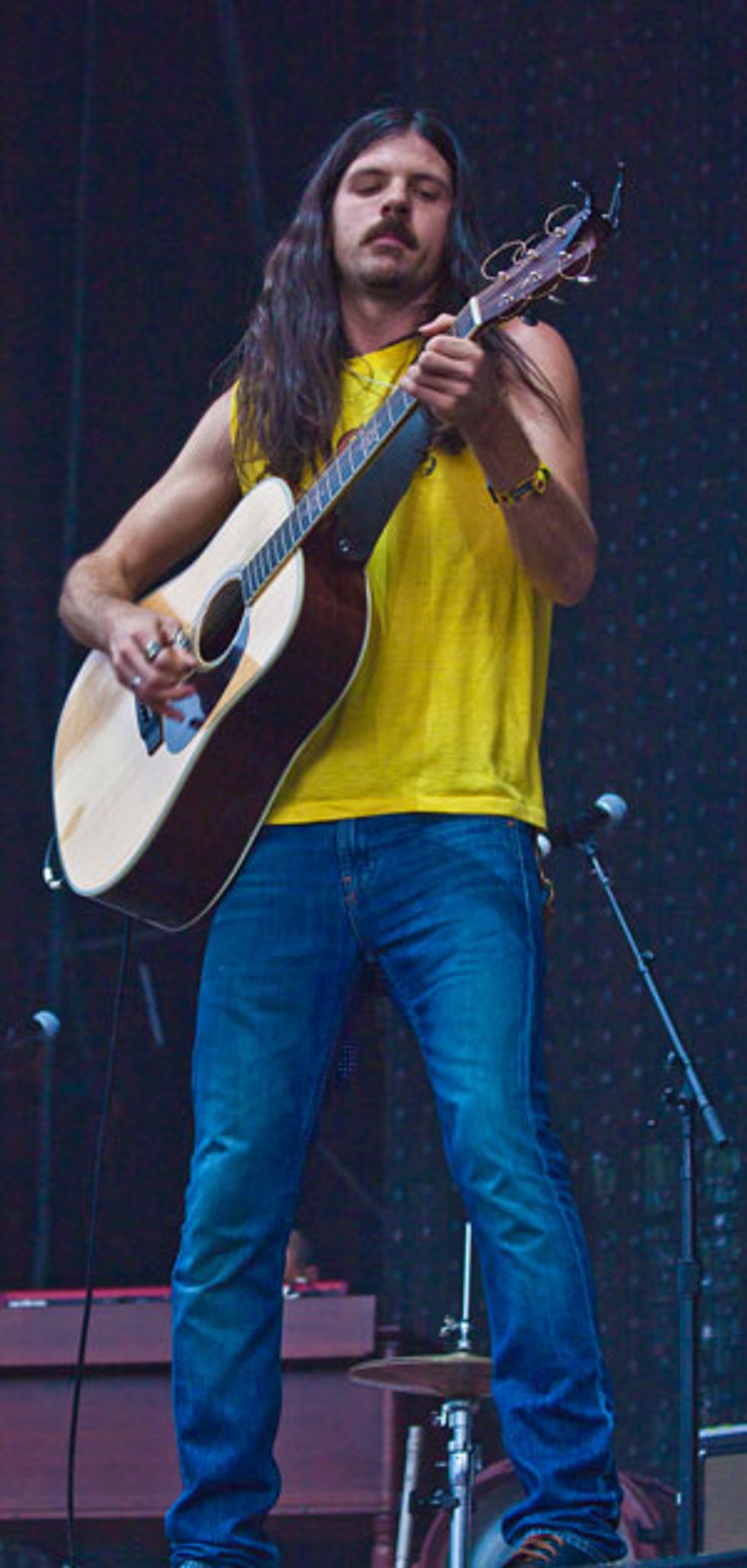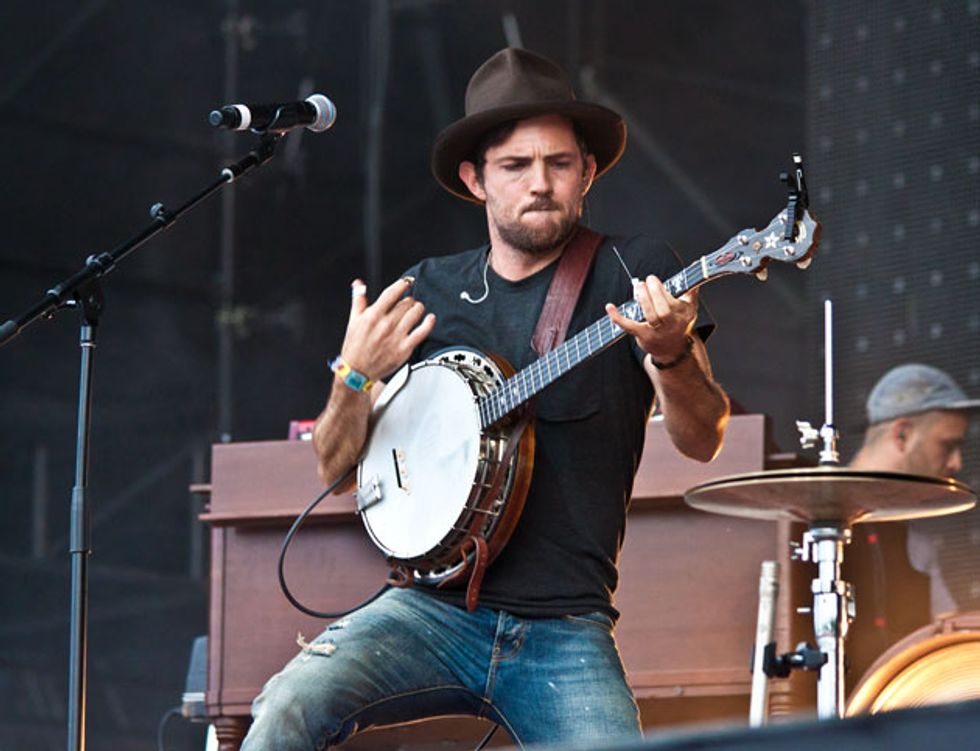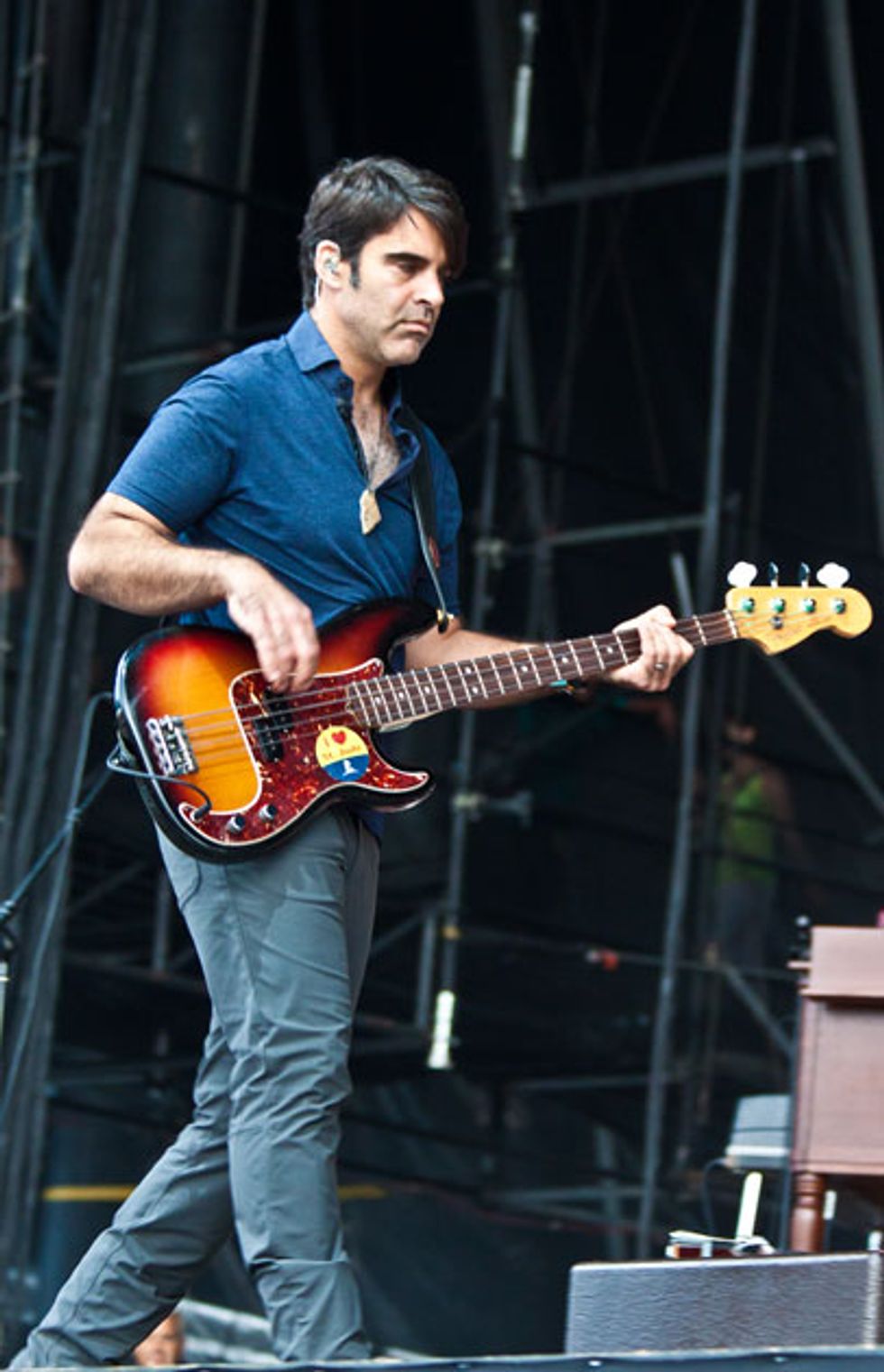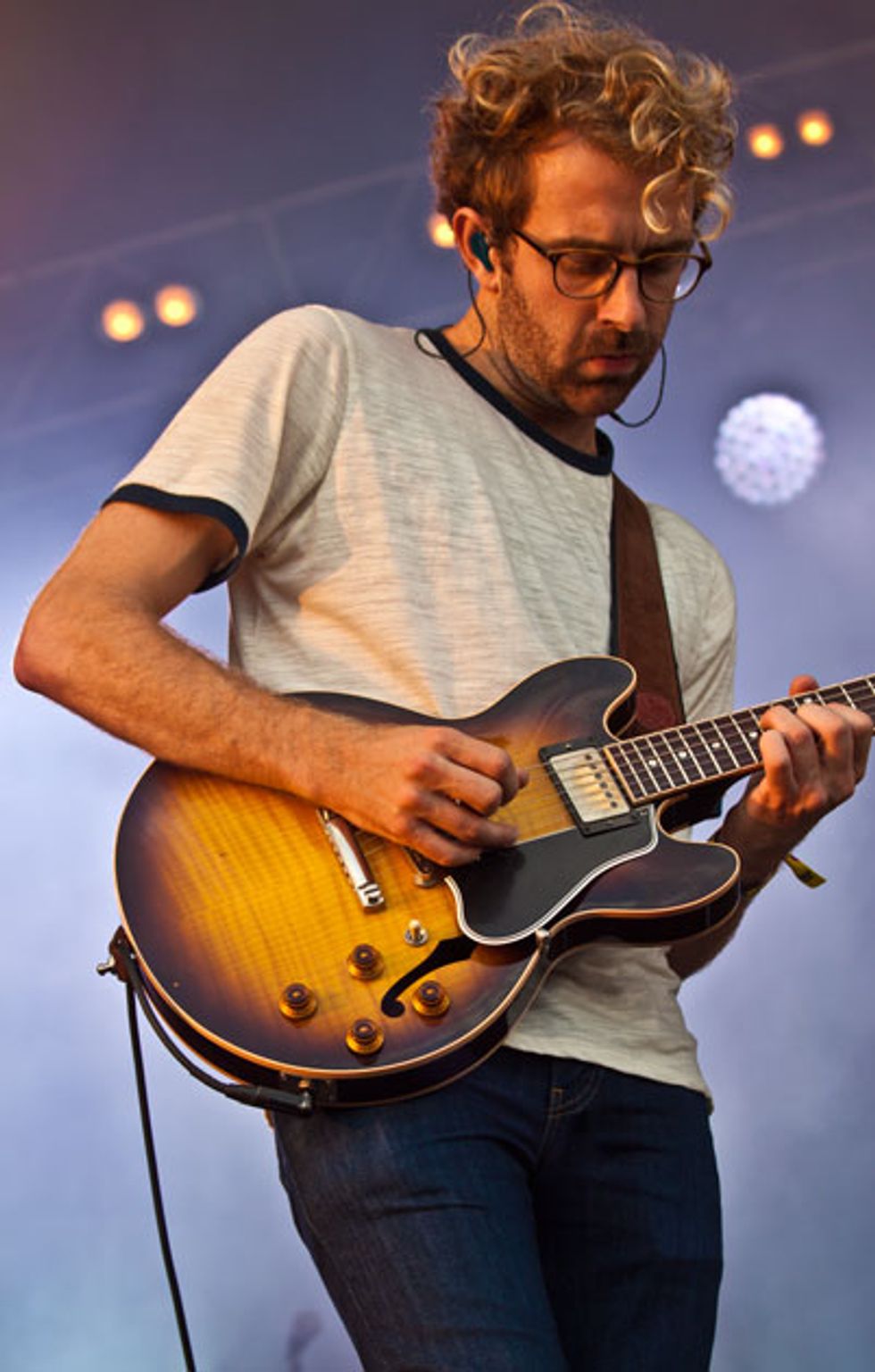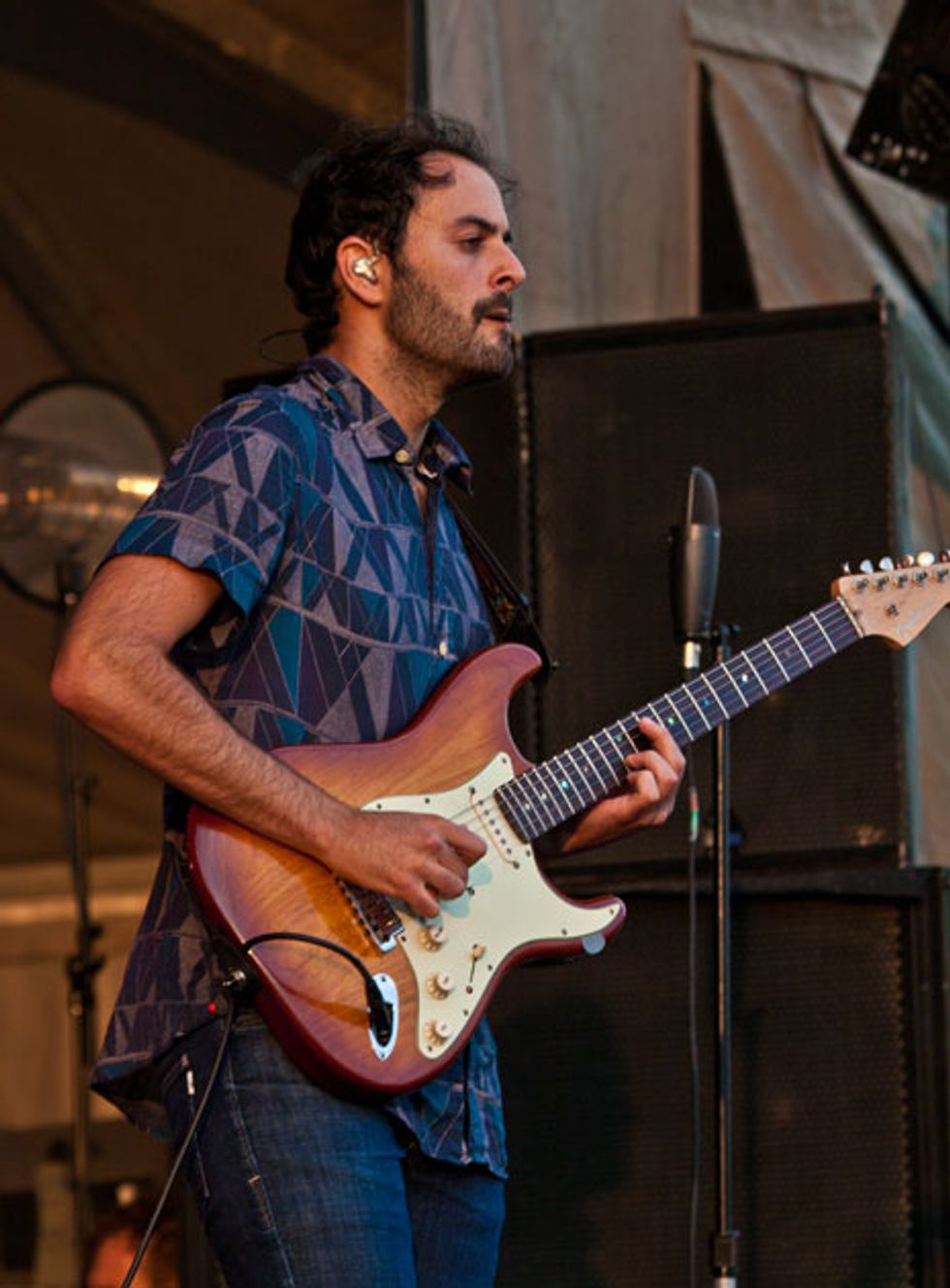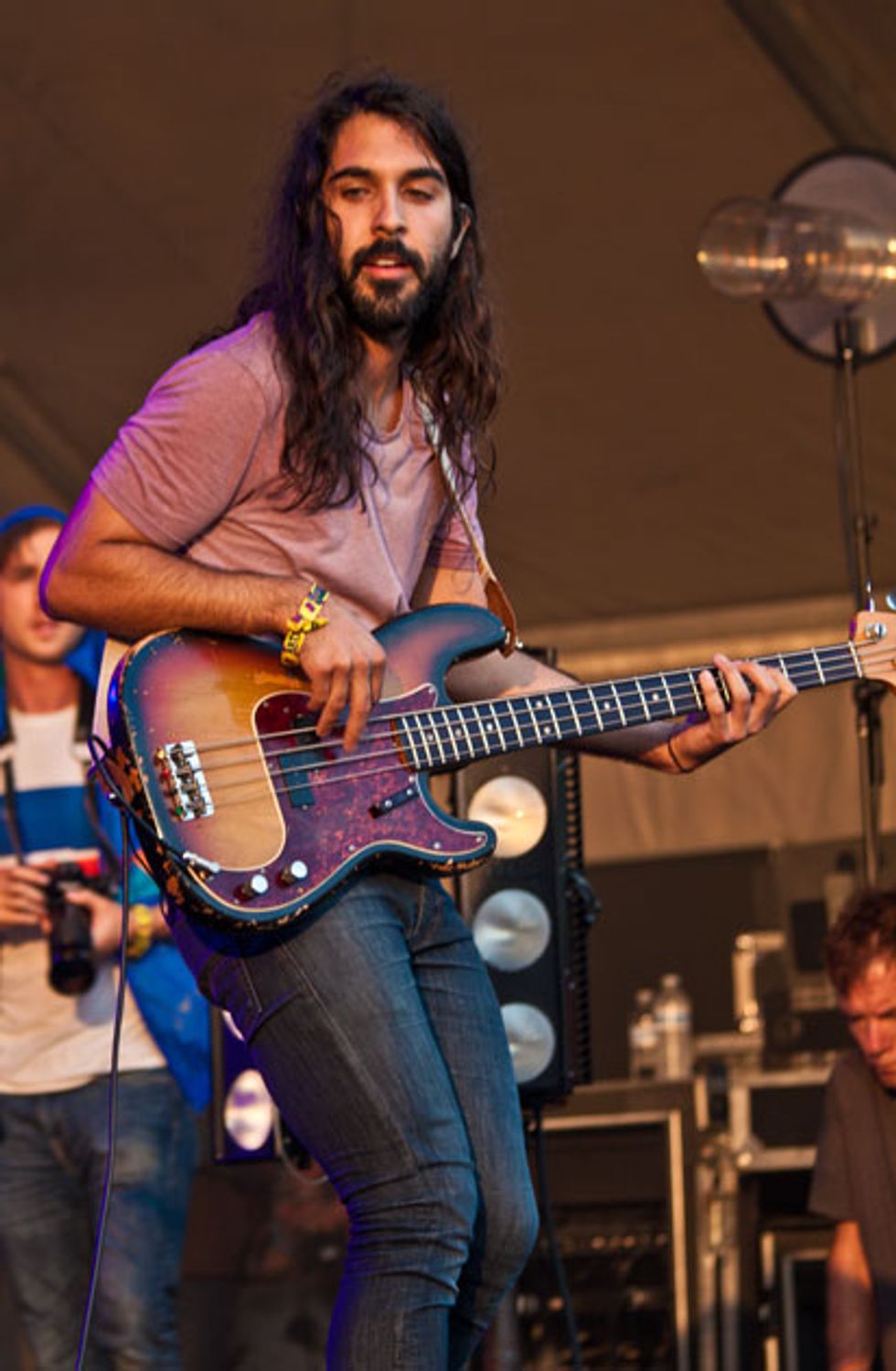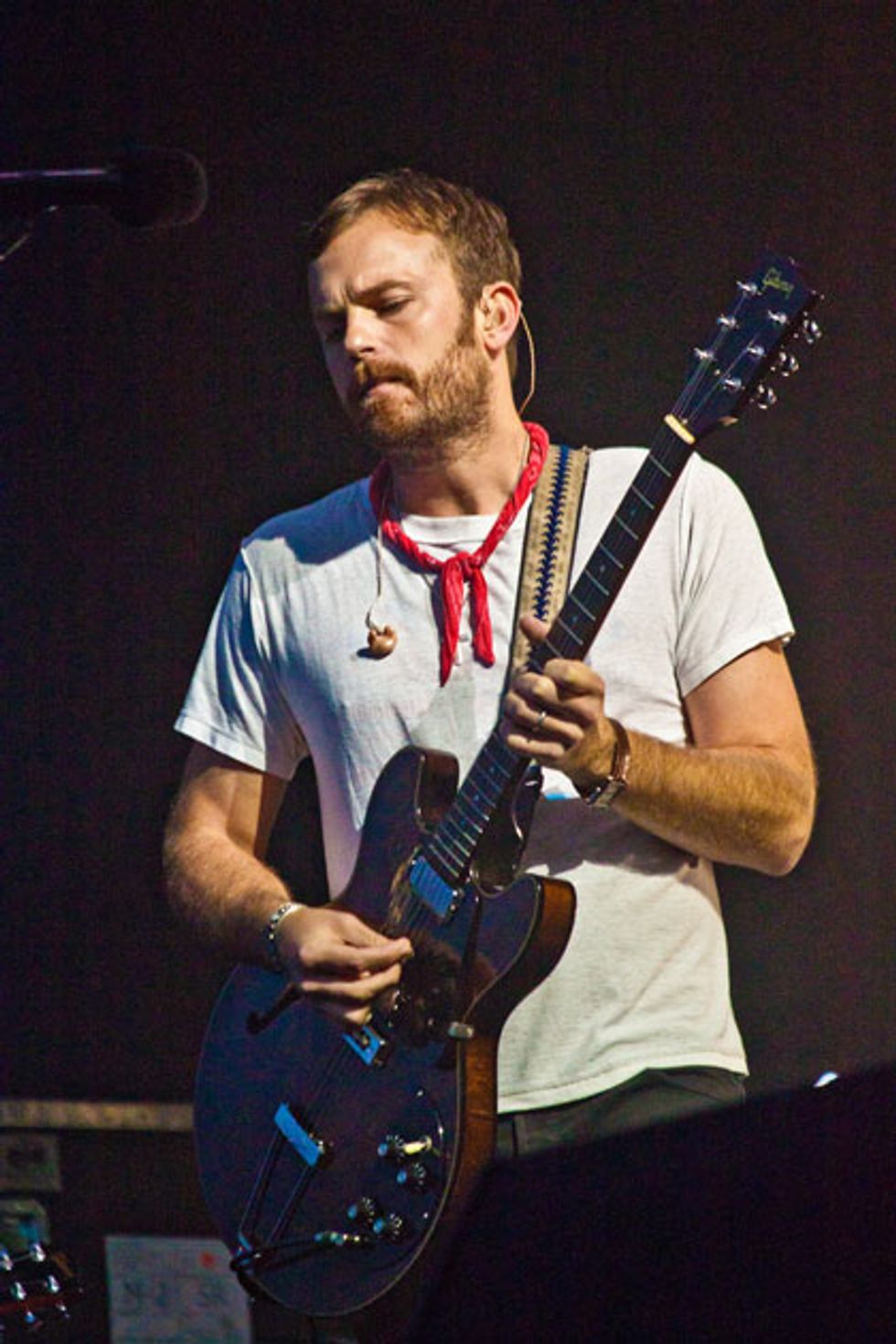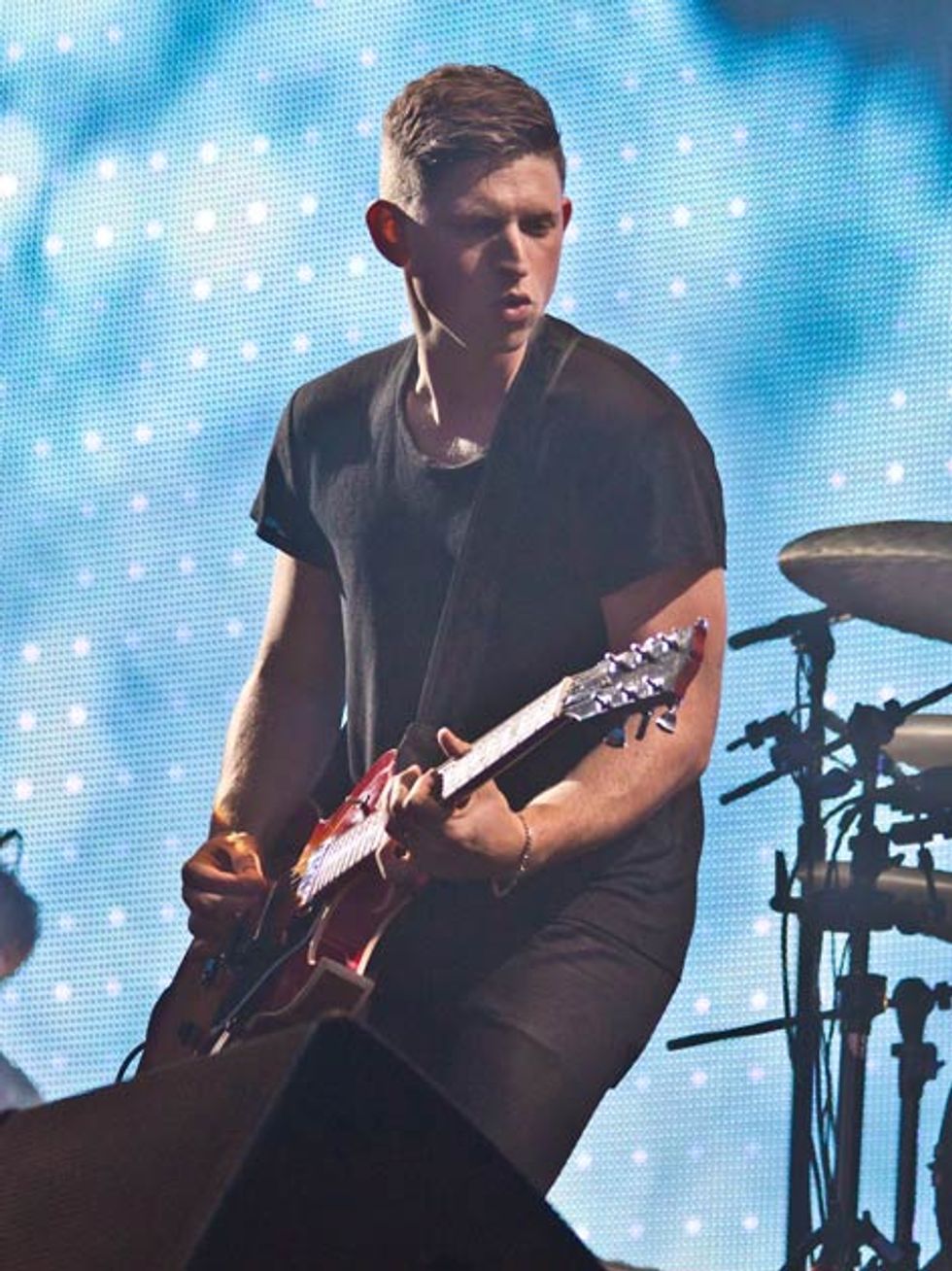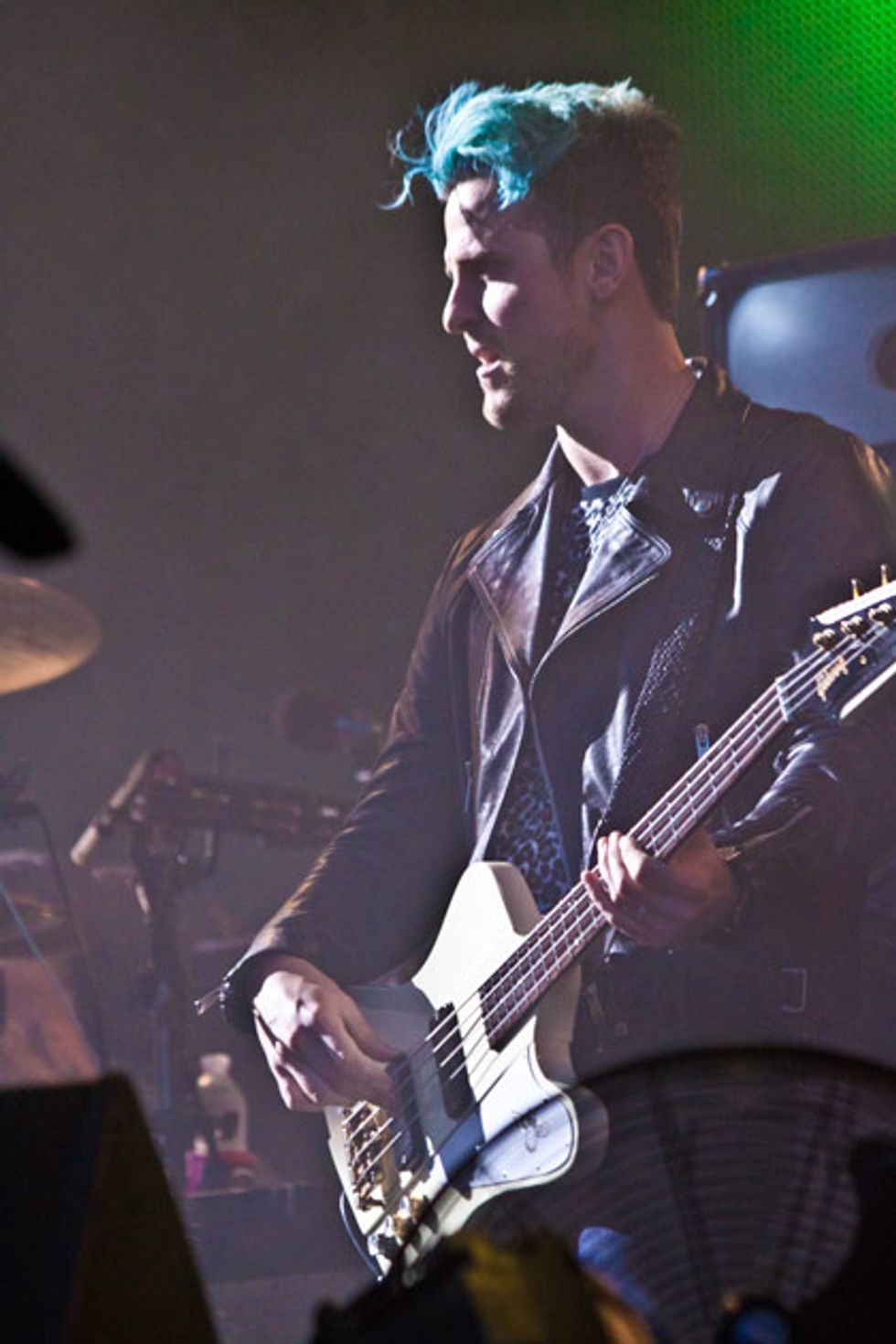 This year marks Lollapalooza's 10th year as a destination festival—its 18th overall—in Chicago's beautiful Grant Park alongside Lake Michigan. Since its inception, Lolla has tried to serve all music fans with a healthy dose of rock, metal, punk, pop, dance, comedy, and hip hop acts. This year was no different with sets from Outkast, Eminem, Kings of Leon, Arctic Monkeys, Interpol, AFI, Cage the Elephant, and hundreds more. Premier Guitar was onsite for all three days and here are just some of the guitar-centric highlights from the event.