A sampling of Airline, Domino, Eko, Kustom, Hagstrom, and more from the collection of Eastwood Guitars founder Mike Robinson.
Airline 3P
The 3P is the 3-pickup version of the 2P. The Res-O-Glas bodies on these models are two formed-fiberglass shells held together with a rubber grommet, and the neck is mounted to a maple center-block inside the body. Each pickup has its own volume and tone control. Weird? Yep. Cool? Hell yes. Photo courtesy of myrareguitars.com.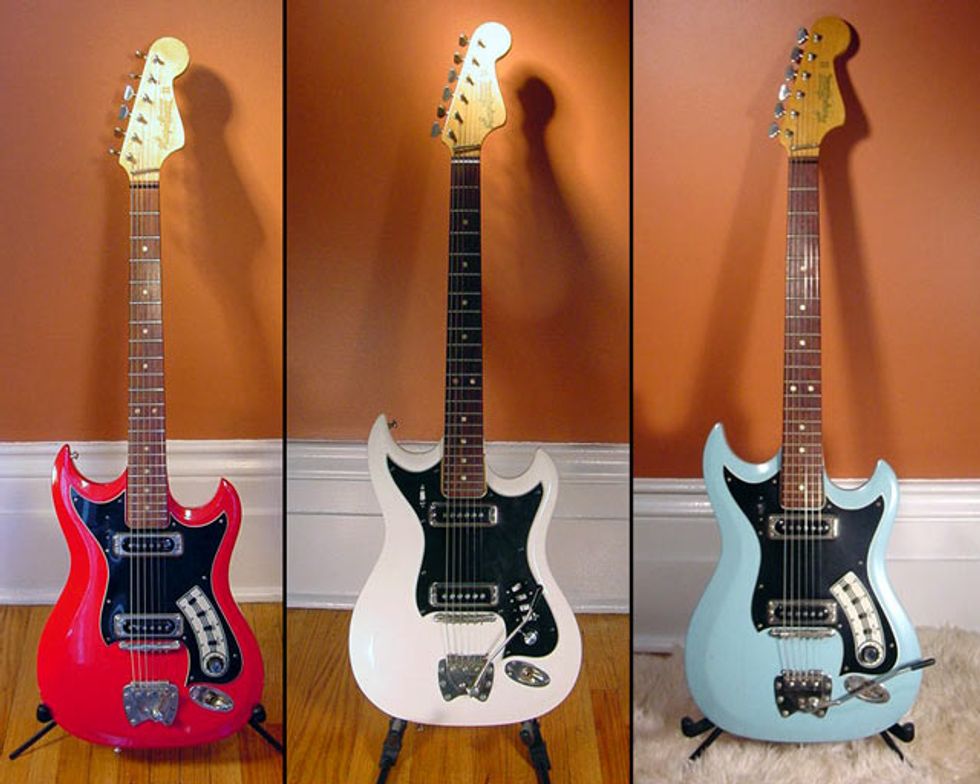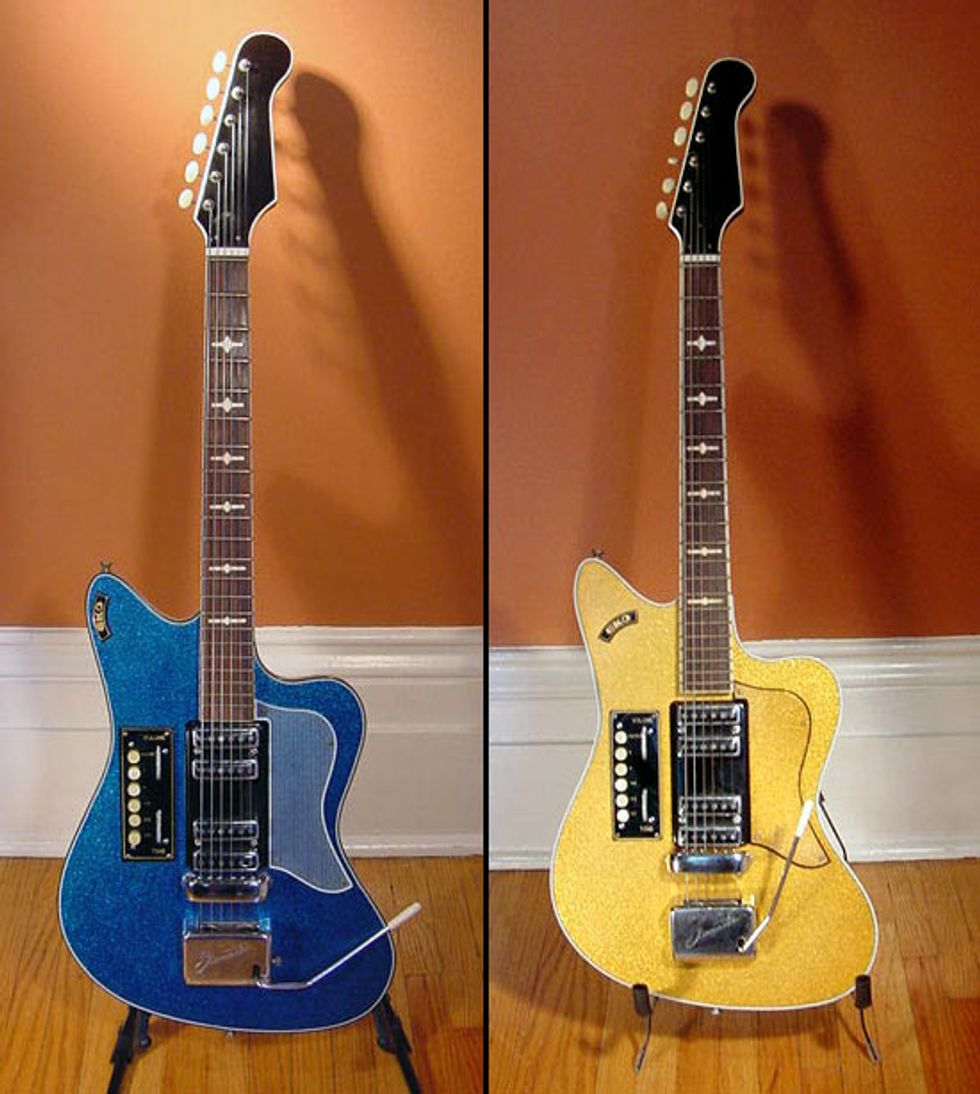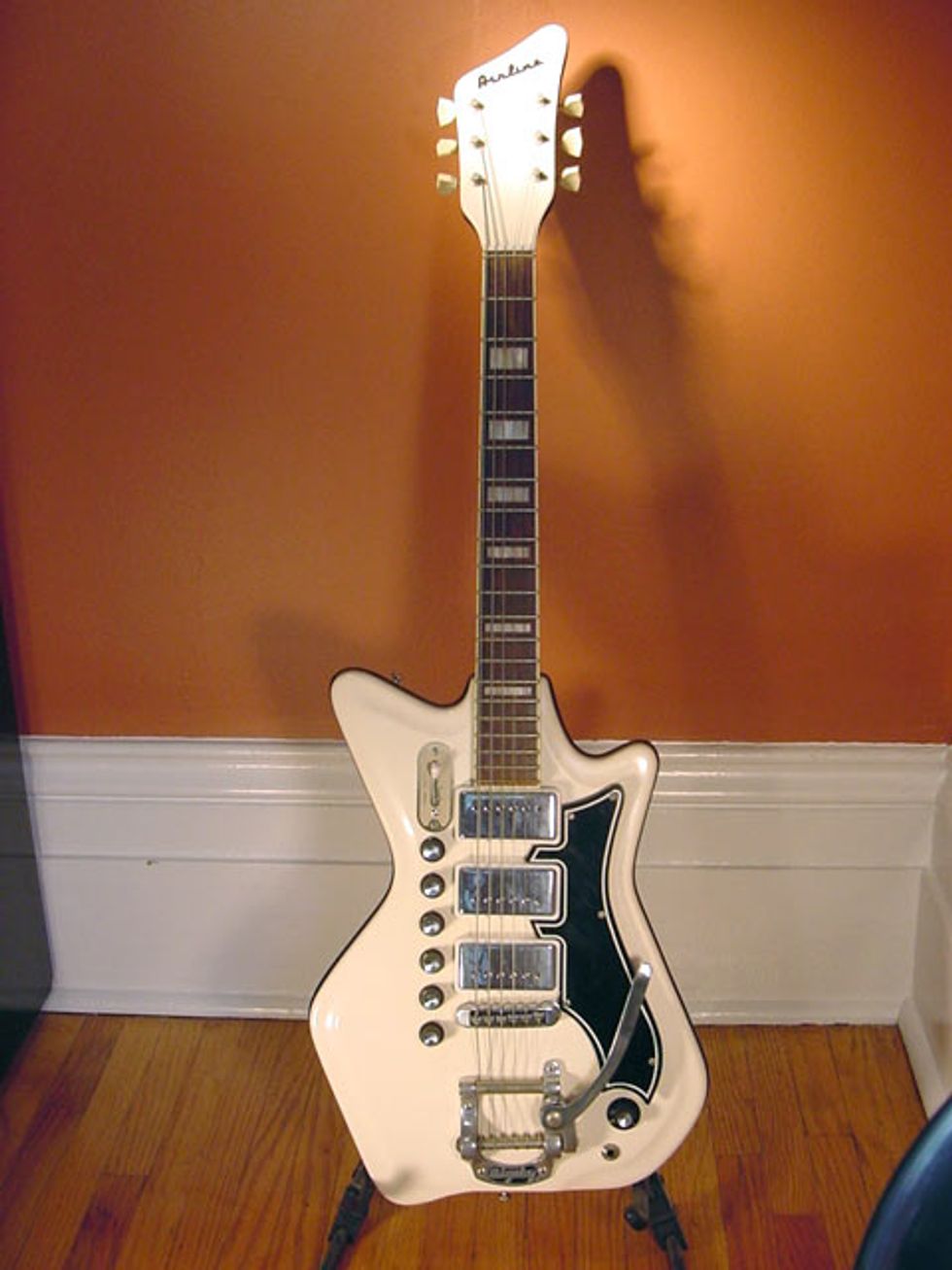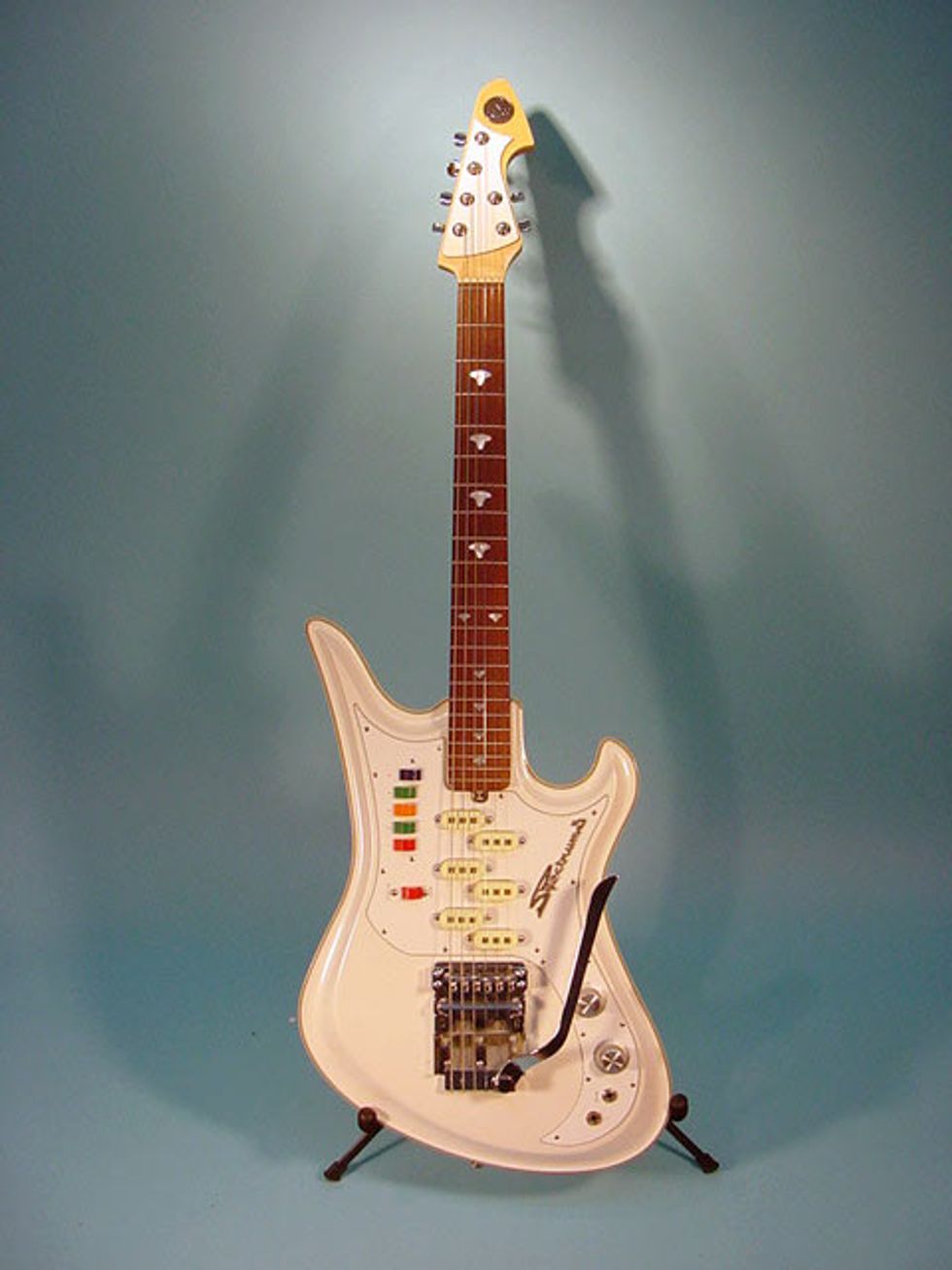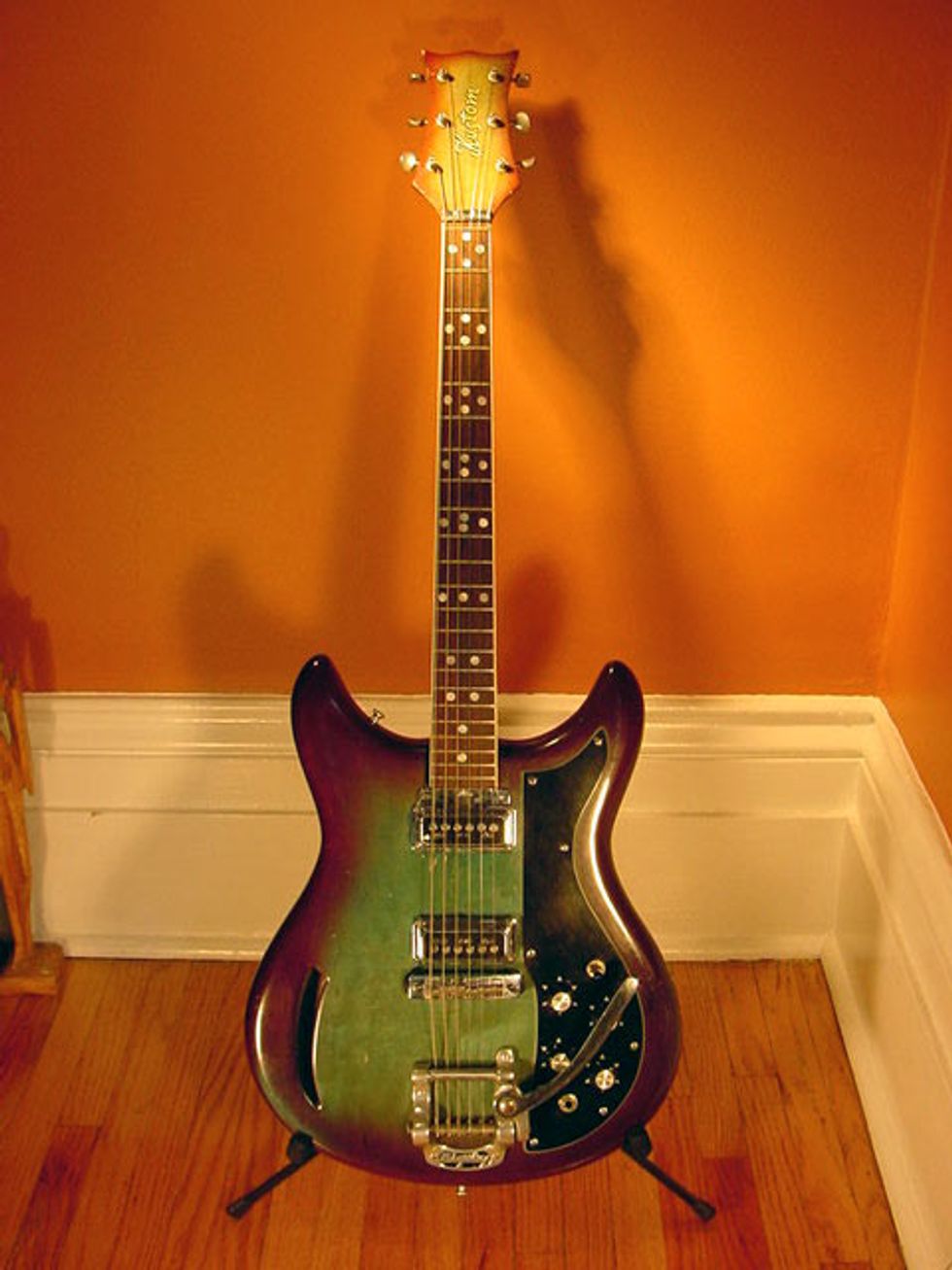 Photos courtesy myrareguitars.com.