Check out some of the flood-damaged instruments donated by artists like Keith Urban, Brad Paisley, and Peter Frampton to benefit uninsured musicians affected by this spring''s flood.
Kevin Grantt's '59 Fender Precision Bass
Studio bass player Kevin Grantt got autographs from the artists he played with each session. He's known for playing on almost all of Brad Paisley's recordings. The bass is a 1959 body with a replacement neck. Lot #2, Nov 1 - 10. Sold for $2000.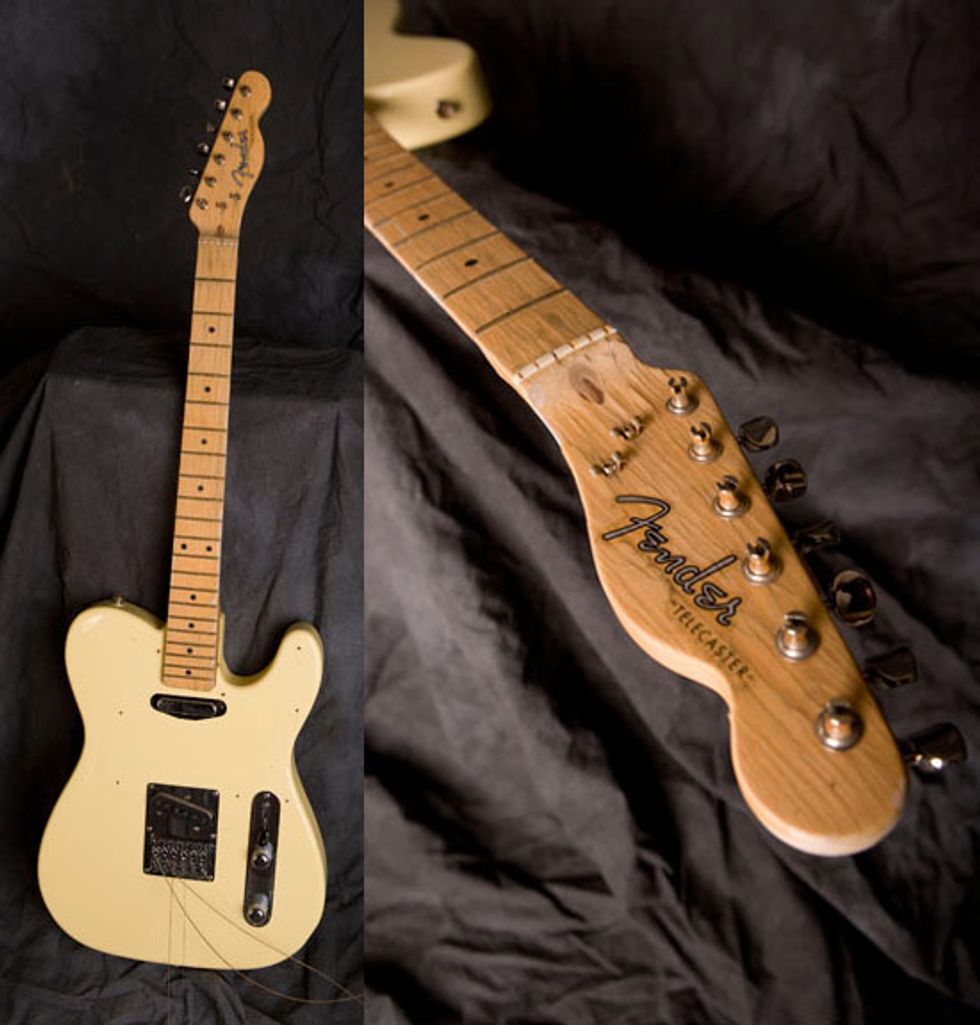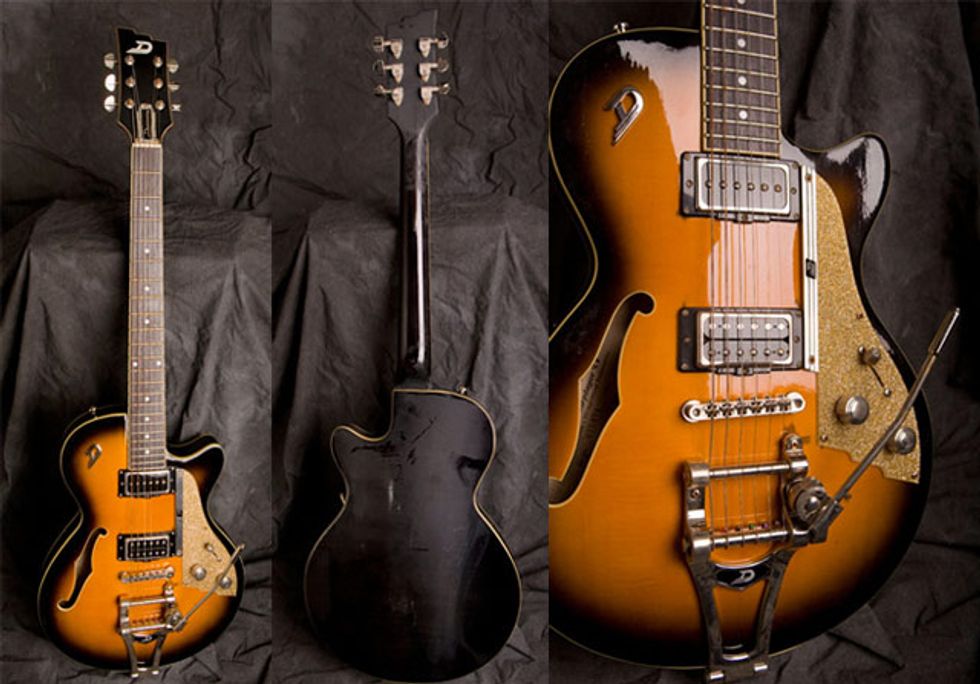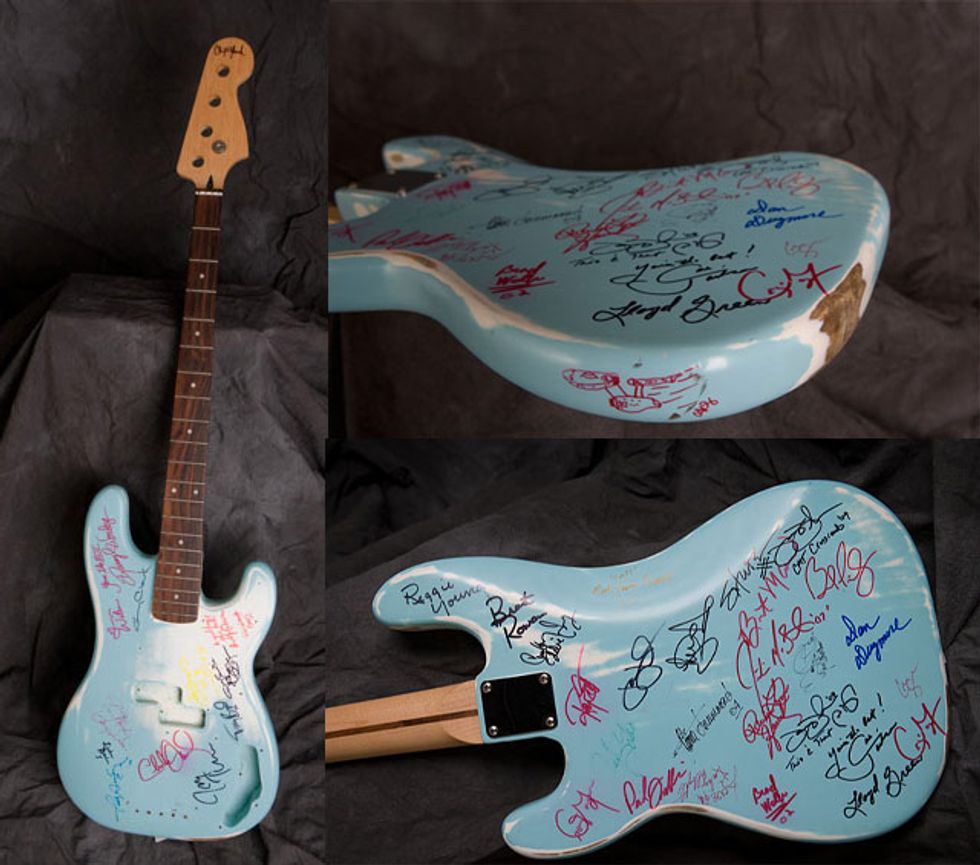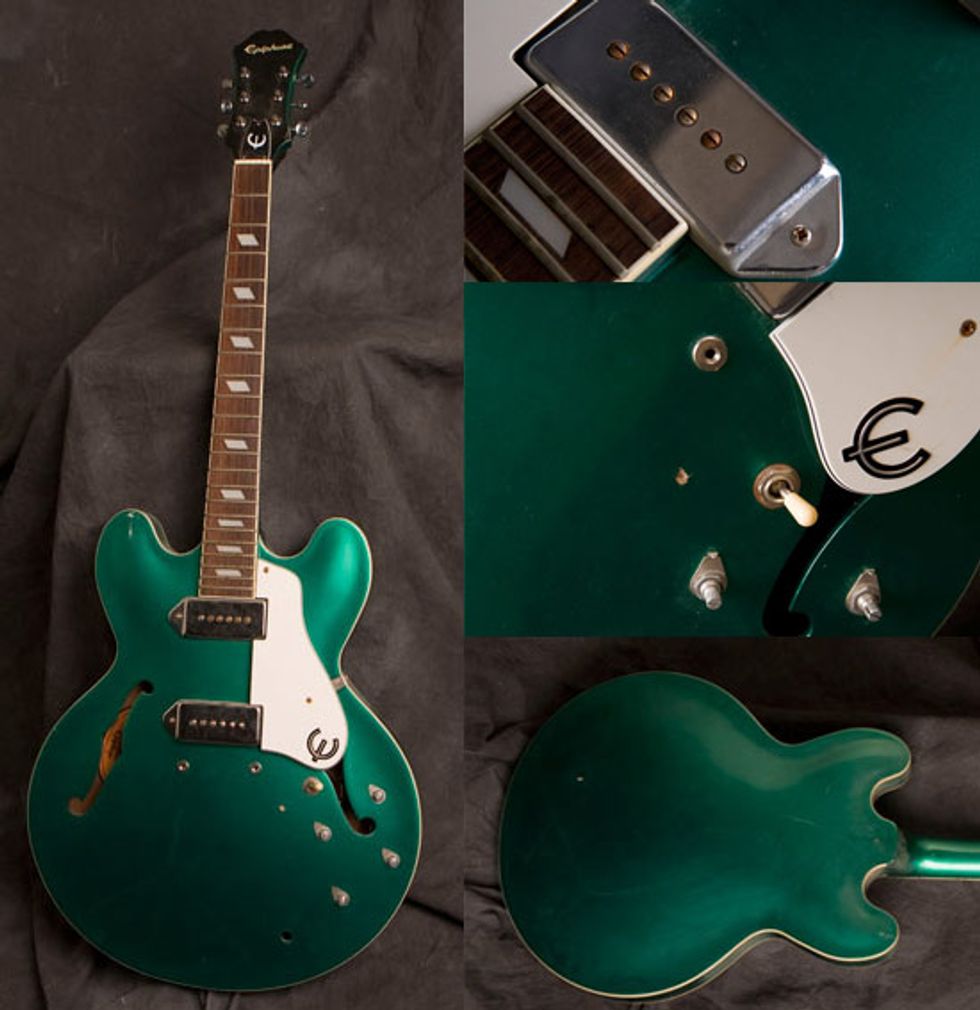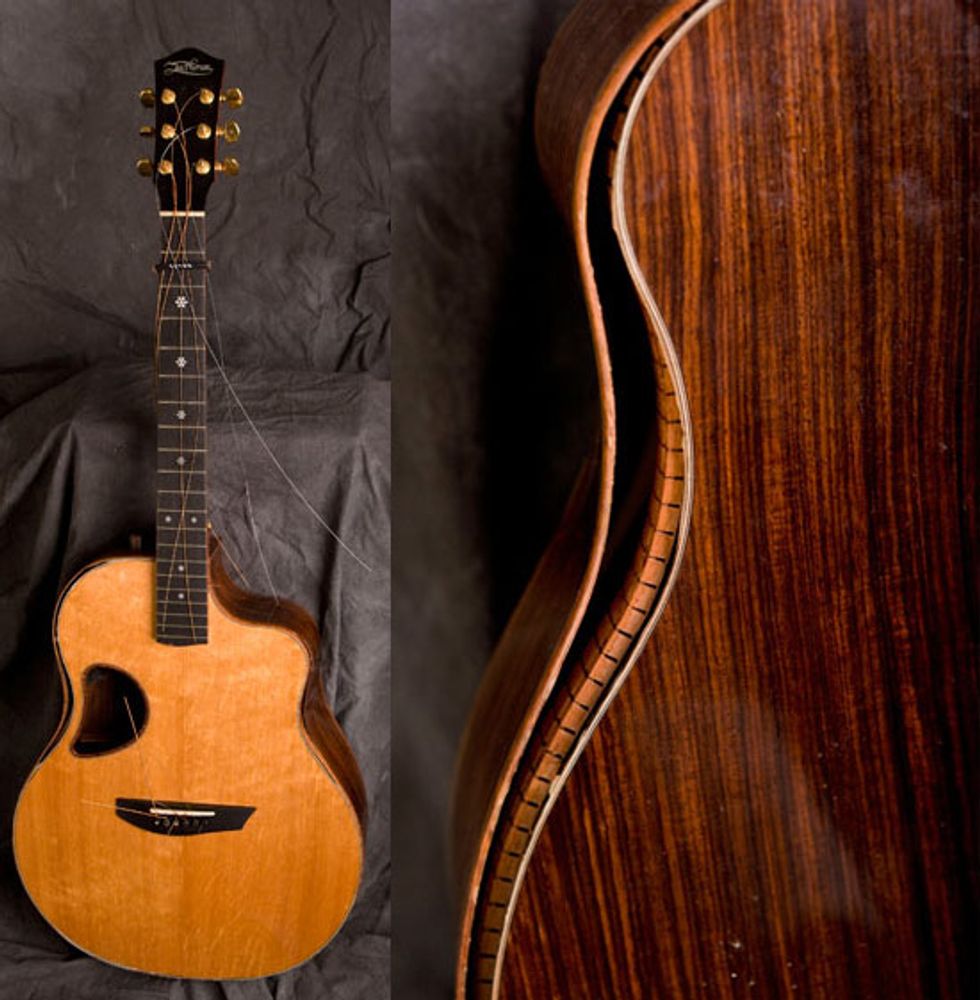 Click here
to read more about NasH2O, including how to bid on the remaining items.