Gallery: Pro Pedalboards 2014, Pt. 1
Tasty stomp stations from top players.
Oz Noy
Noy crams a lot of effects onto a relatively small board. First comes a vintage Vox King wah modded with a true-bypass switch. From there the signal runs into a non-buffered L.A. Sound Design Interface that feeds a Dunlop Octavio, an Xotic Effects RC Booster, an Xotic Effects AC Booster, an Ibanez TS808 (with an Analog Man Brown Mod), a TC Electronic PolyTune, a Sweet Sound Mojo Vibe, a Monster Effects Swamp Thang Tremolo, and a DLS Effects RotoSIM. Next are two Boss DD-7 Digital Delay pedals (one for slap that's always on, and one for long delays that Noy turns on and off), a vintage Electro-Harmonix Deluxe Memory Man delay, and then an L.A. Sound Design Interface output.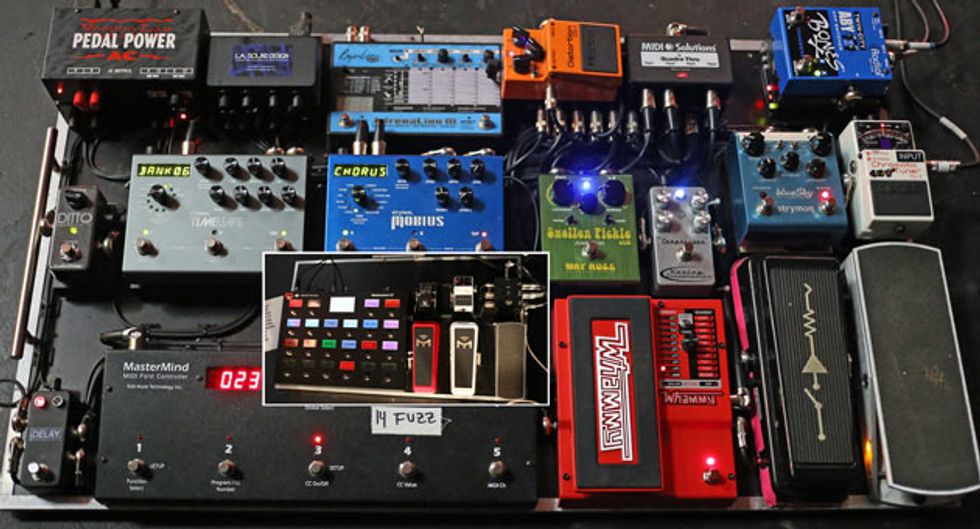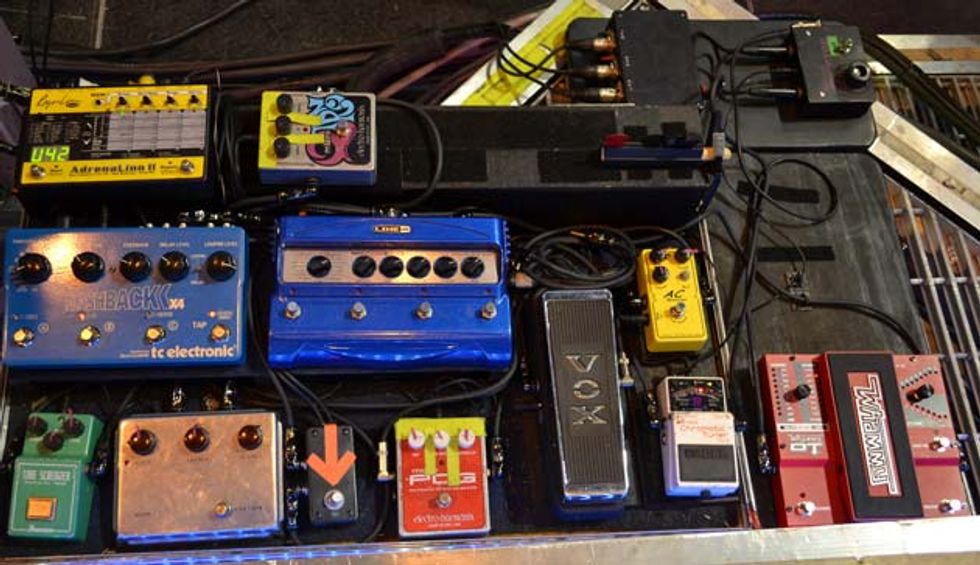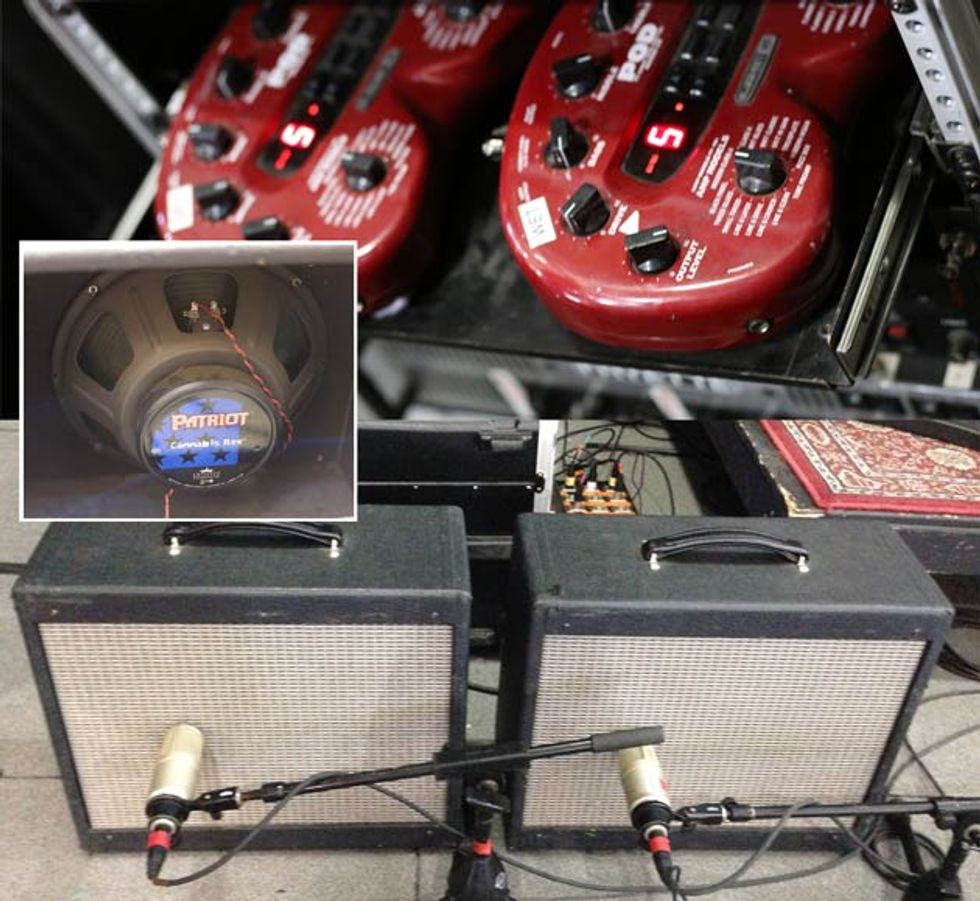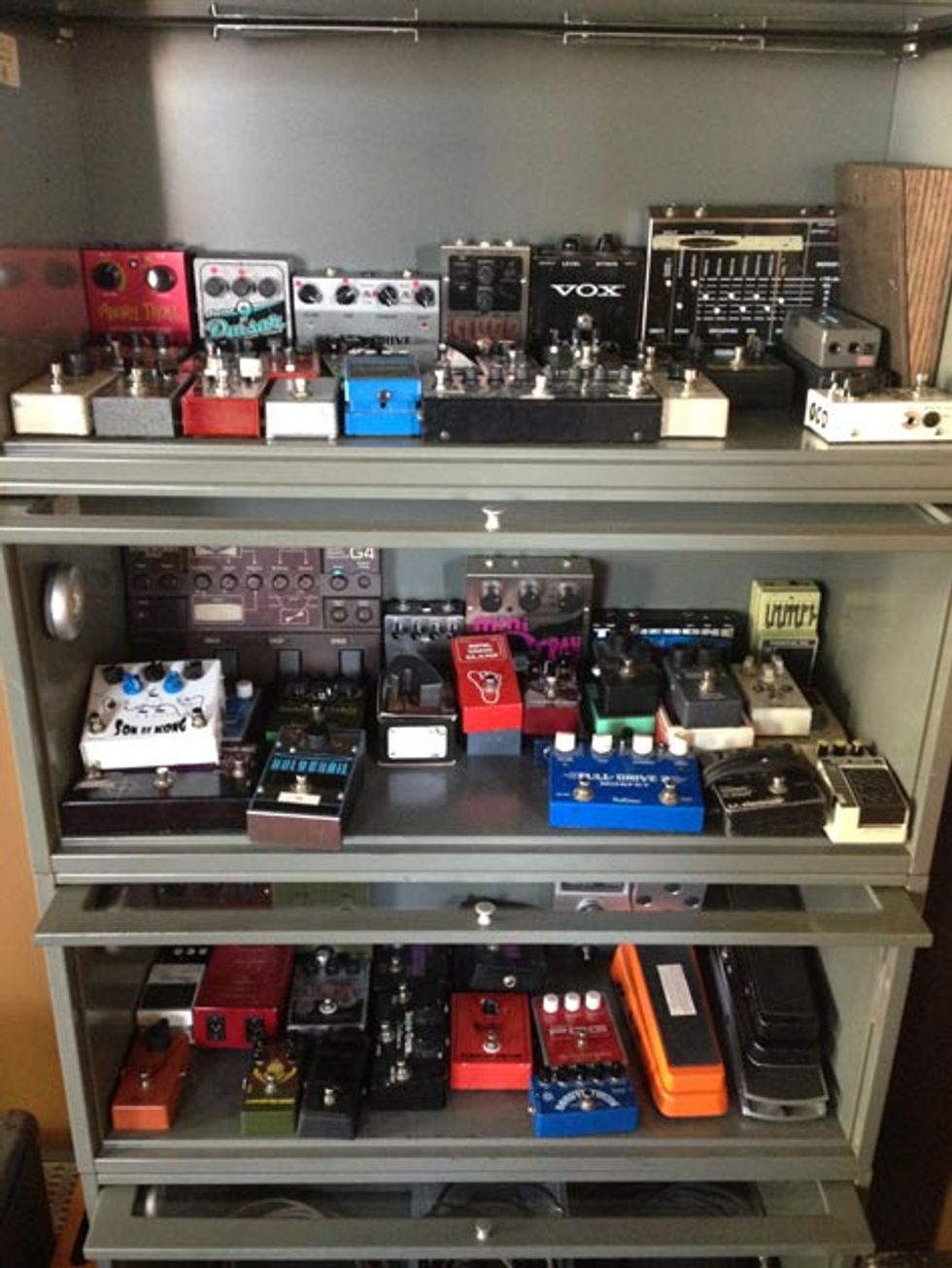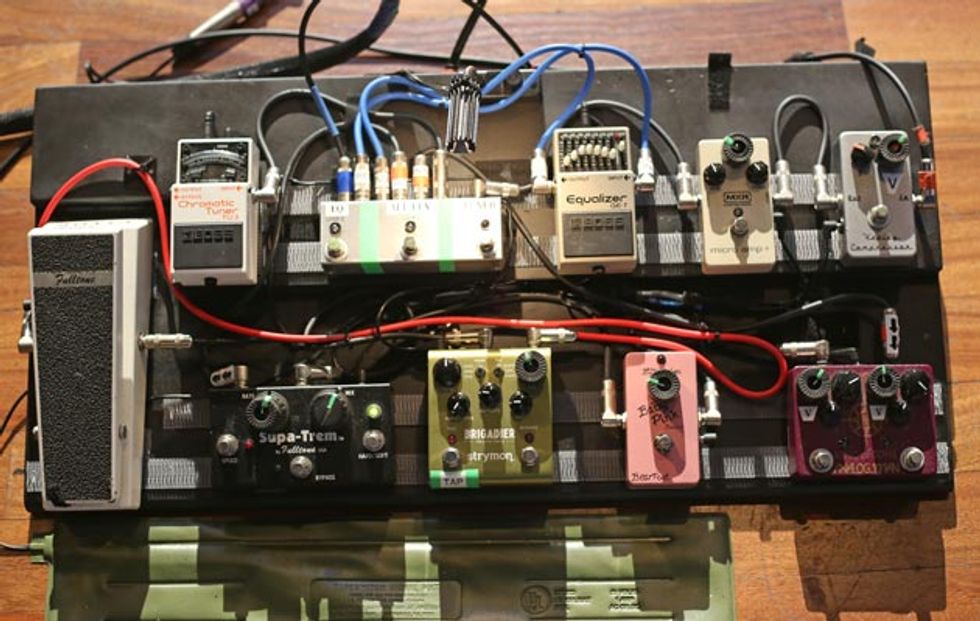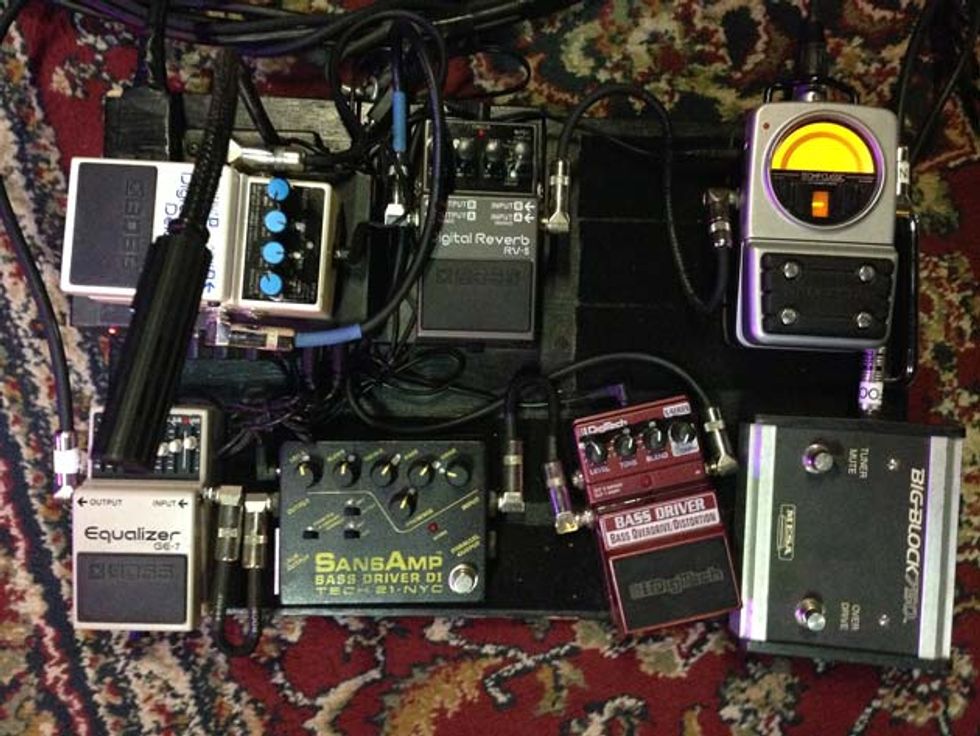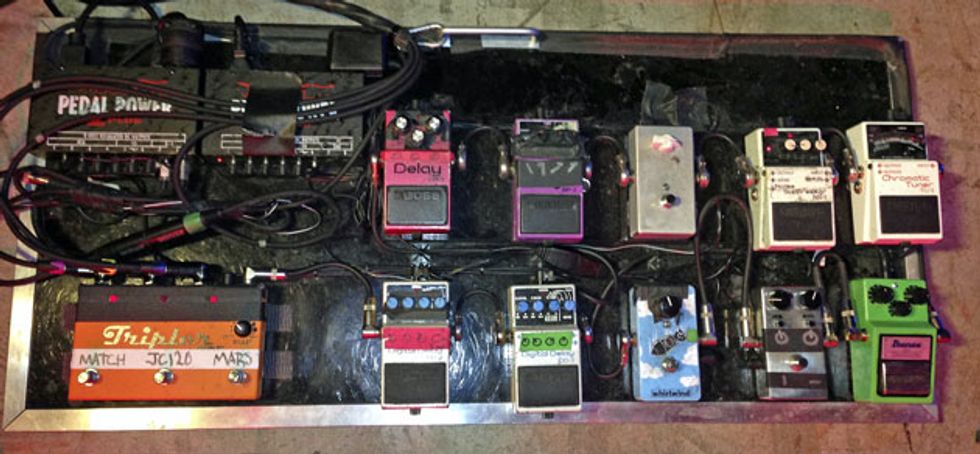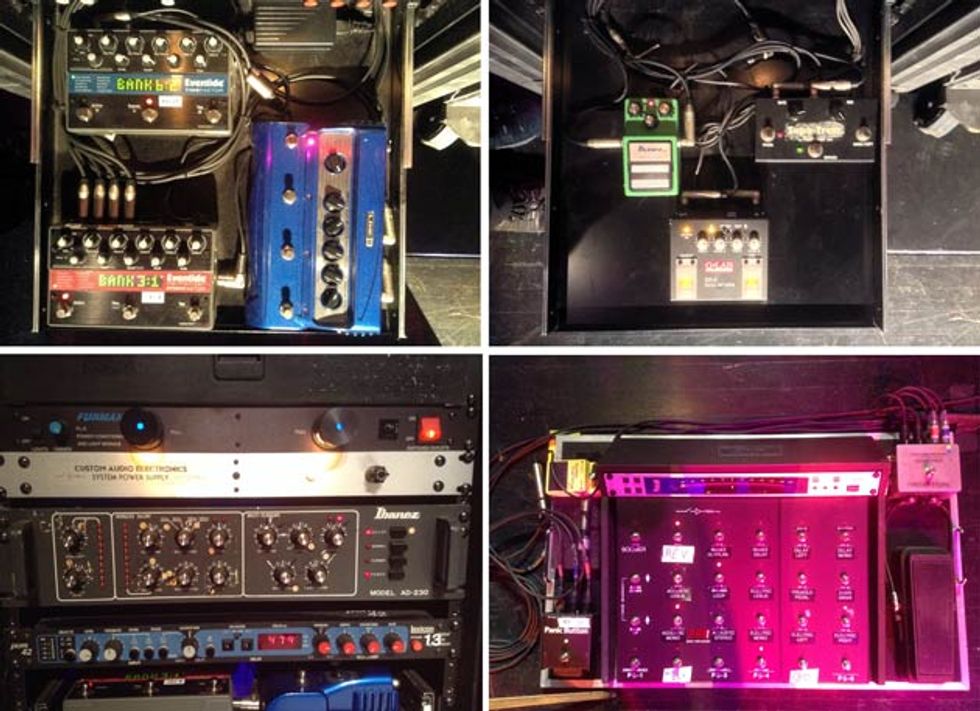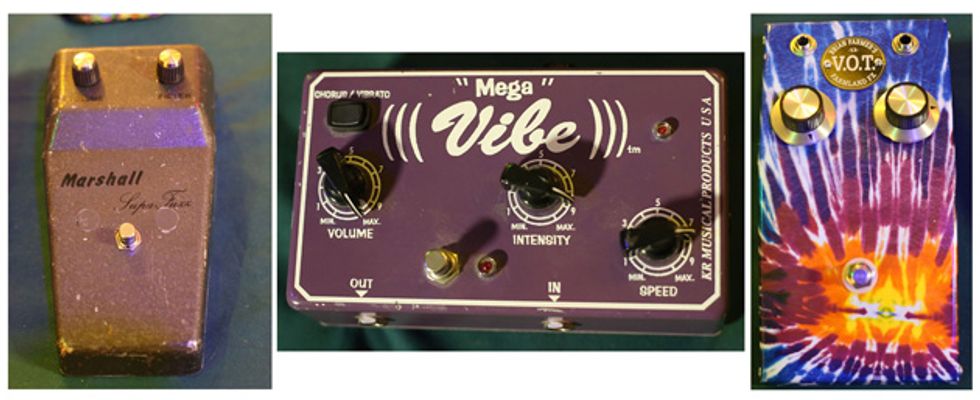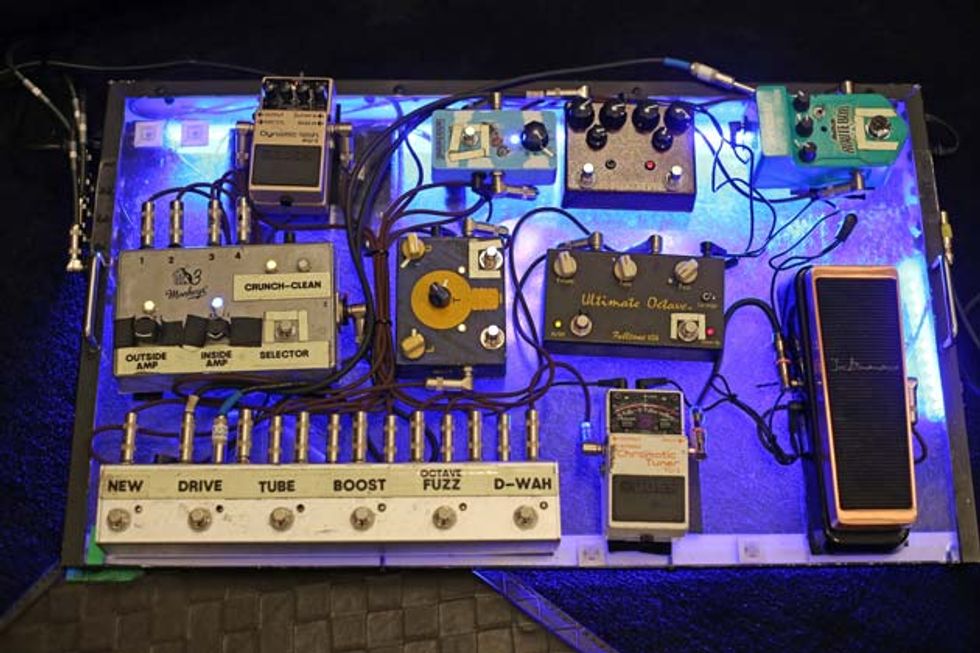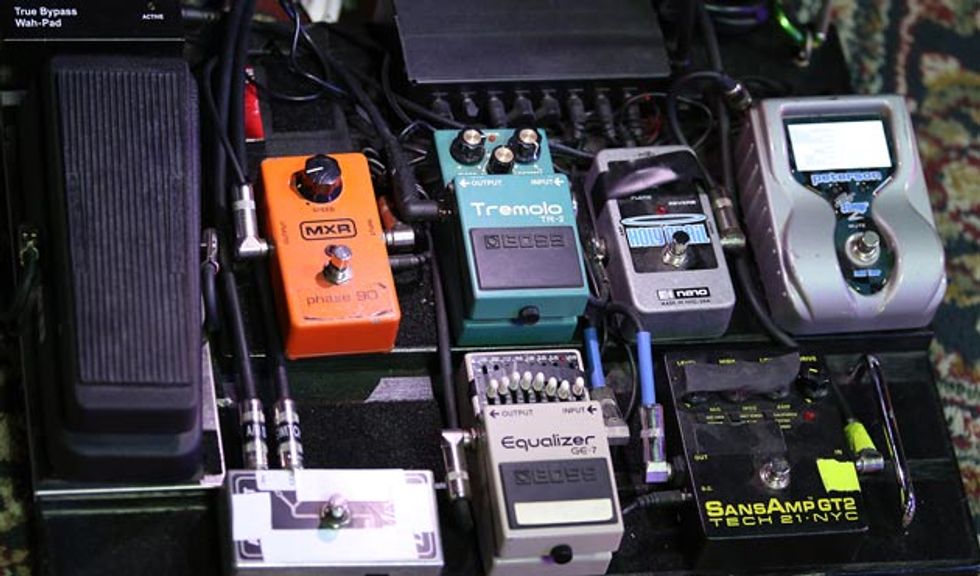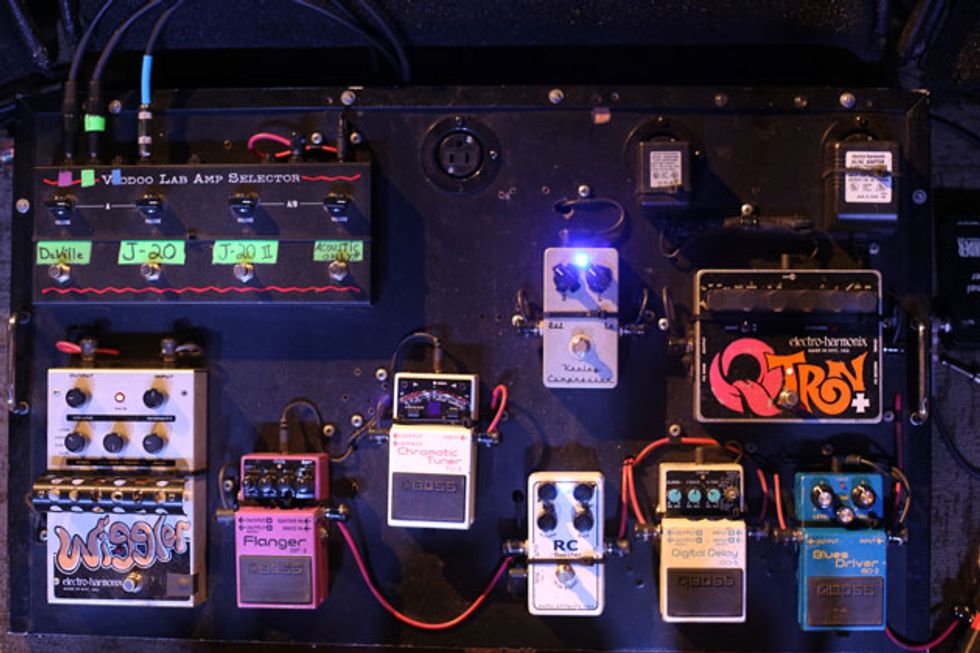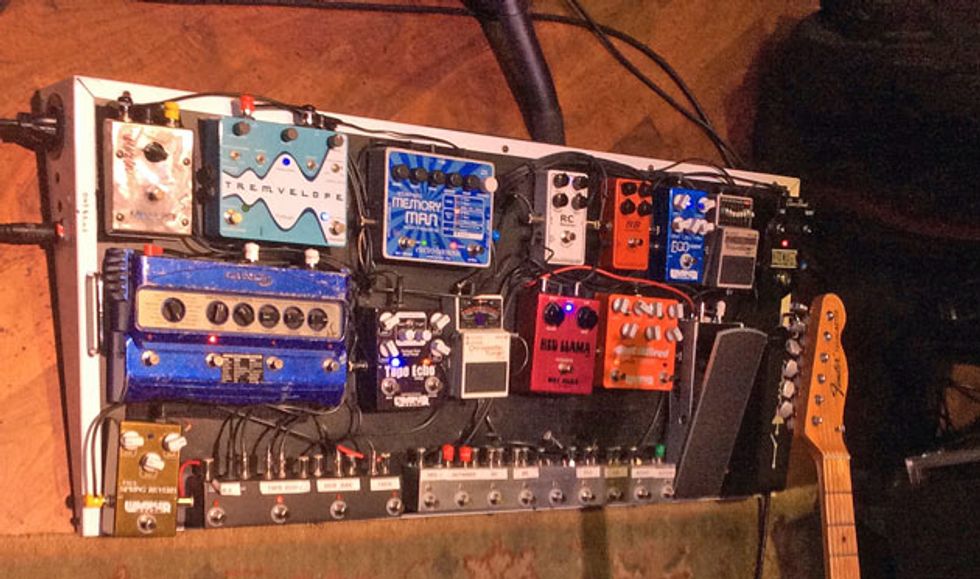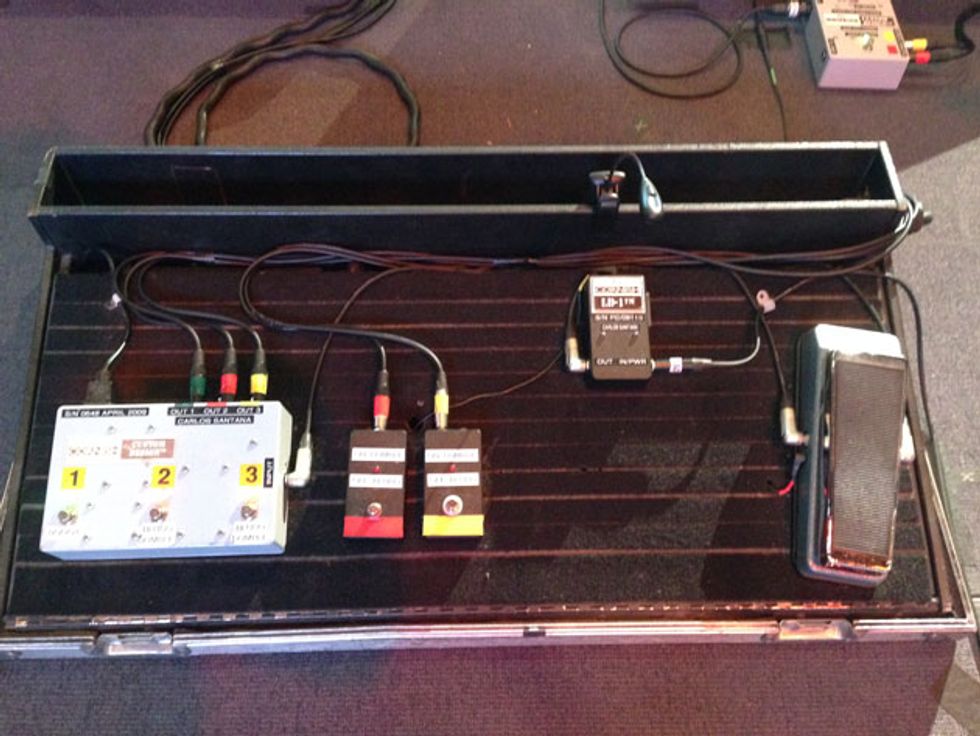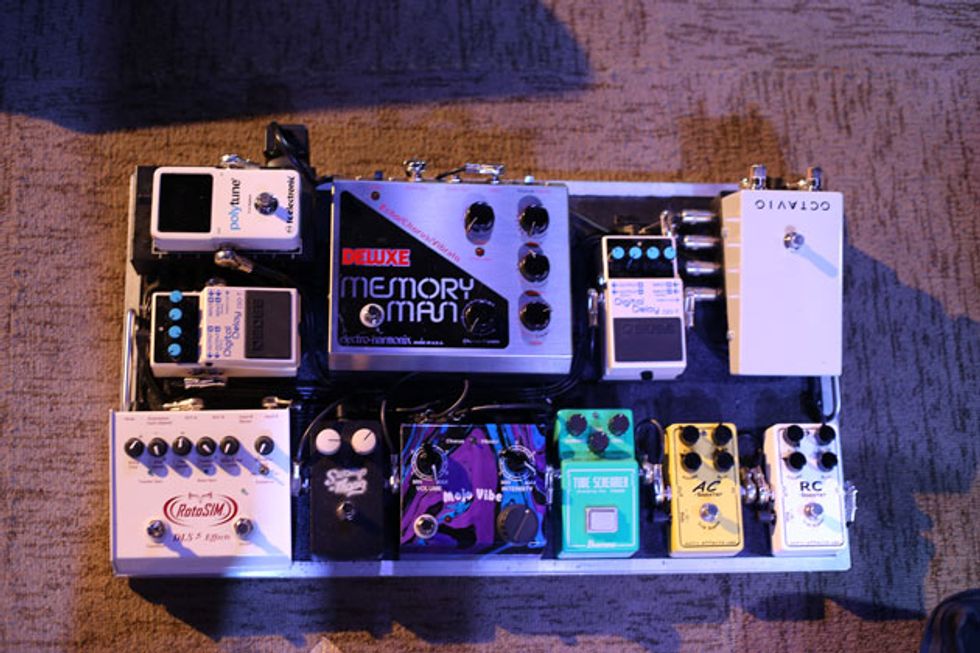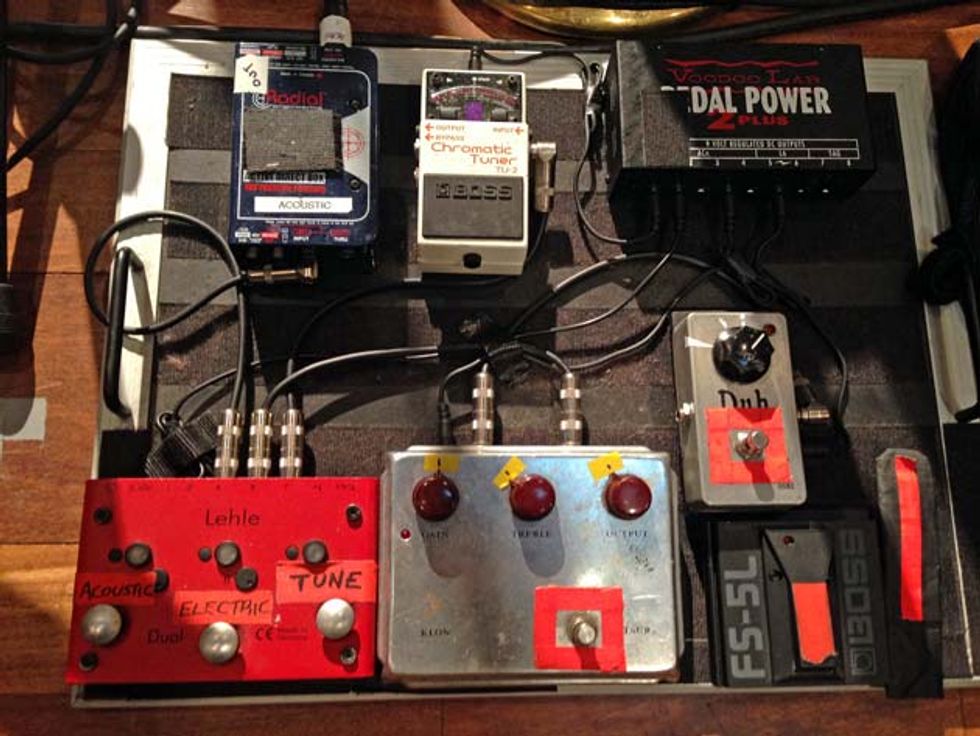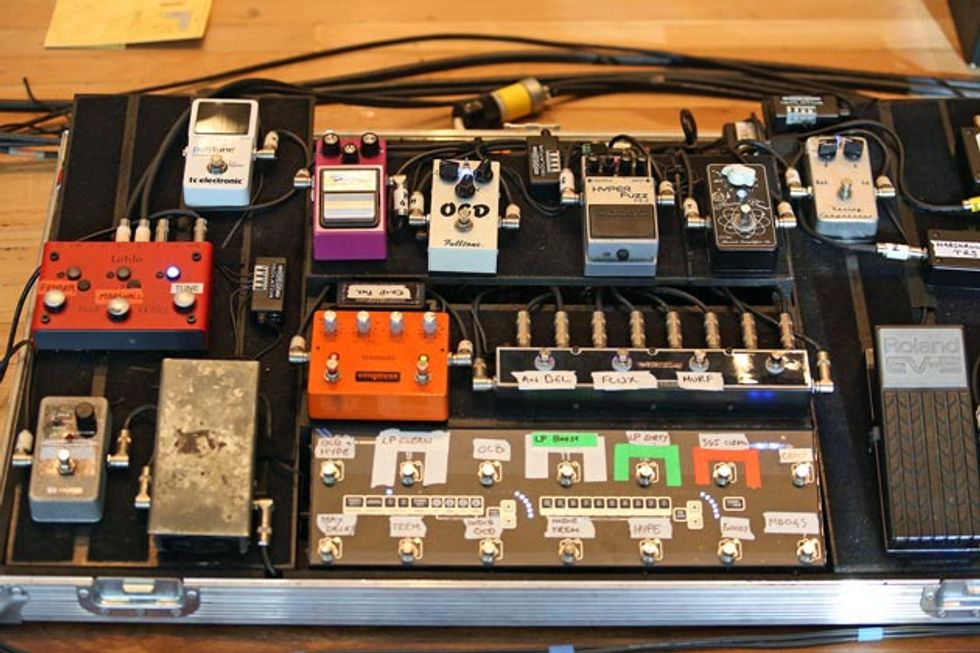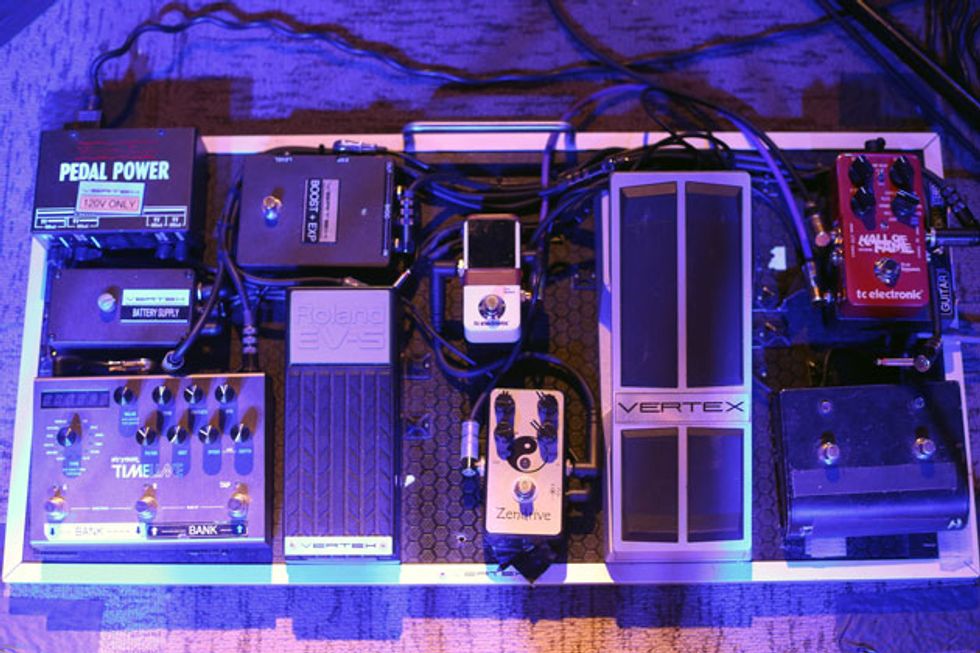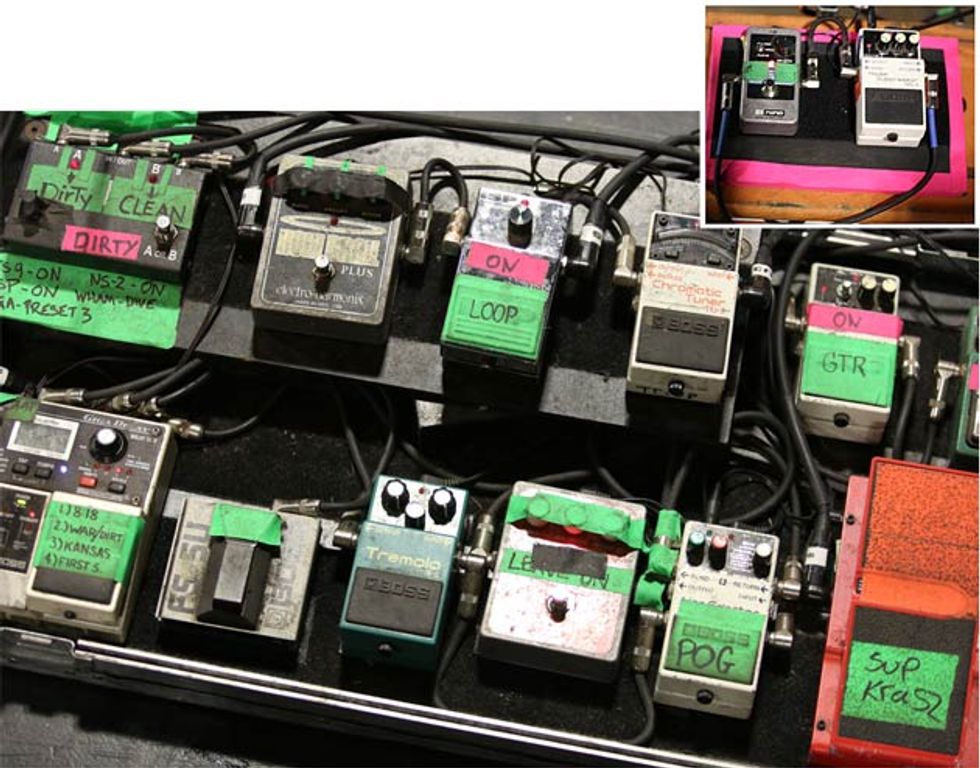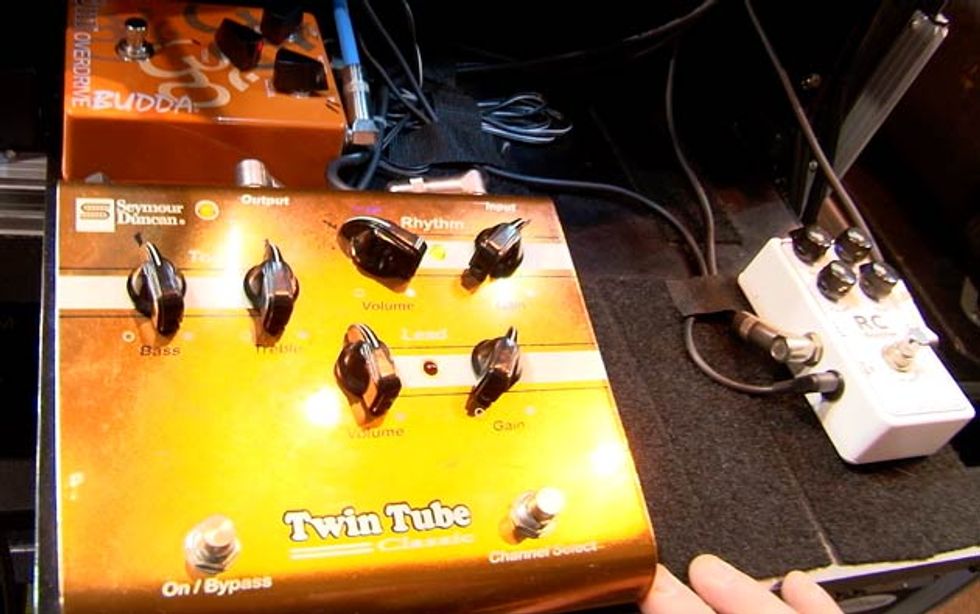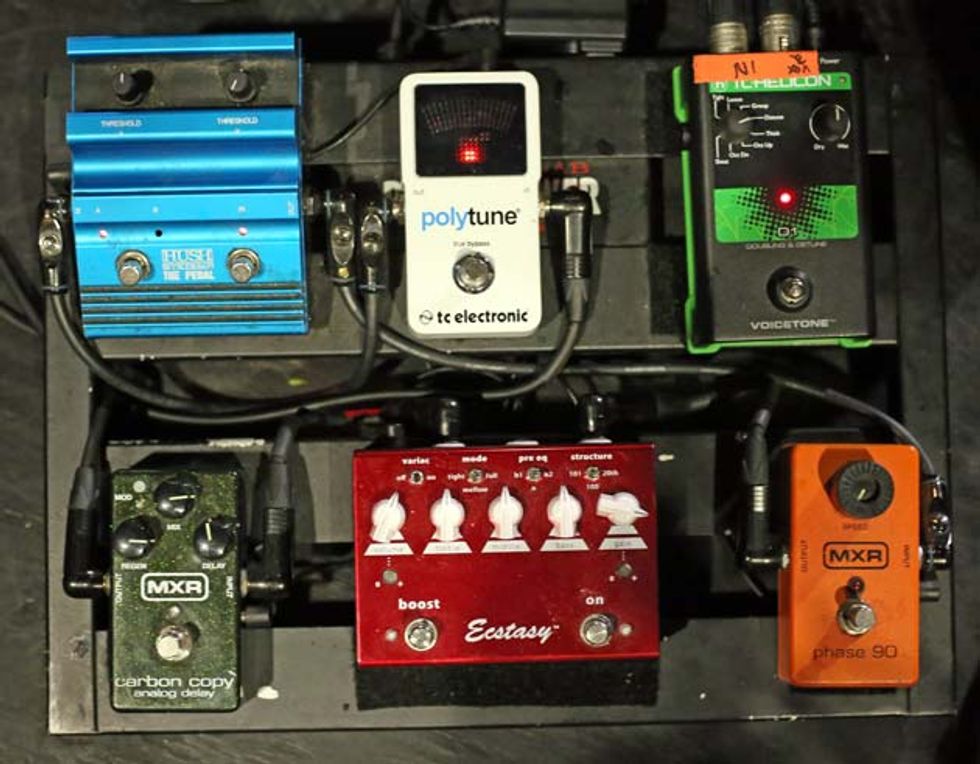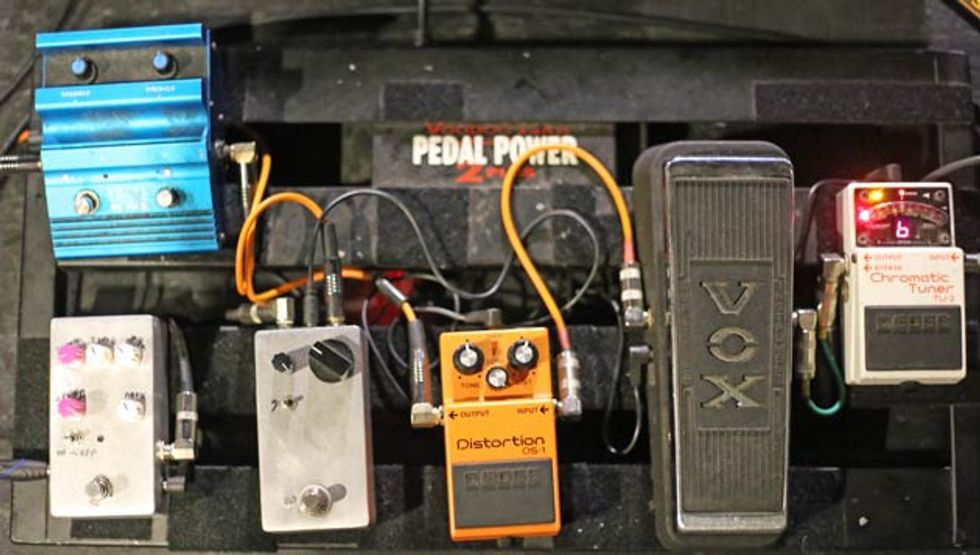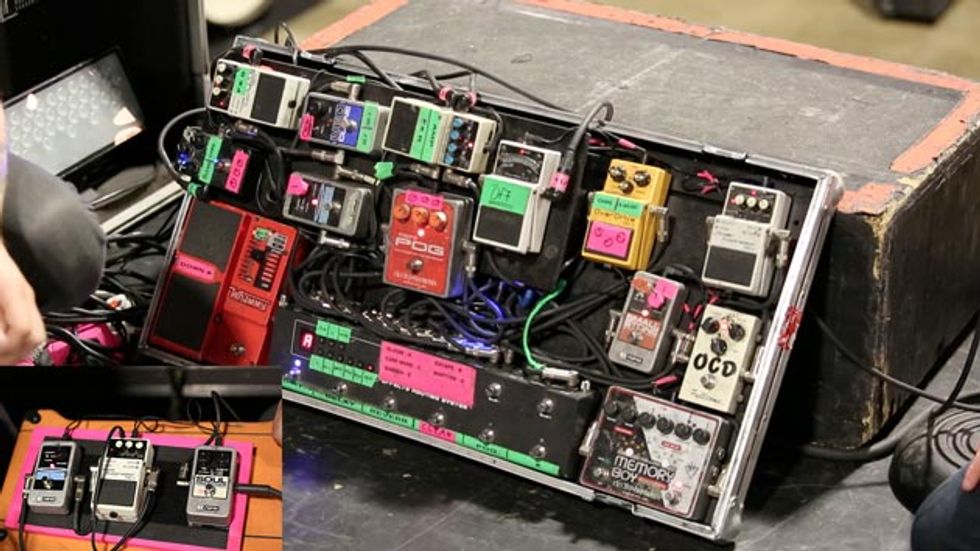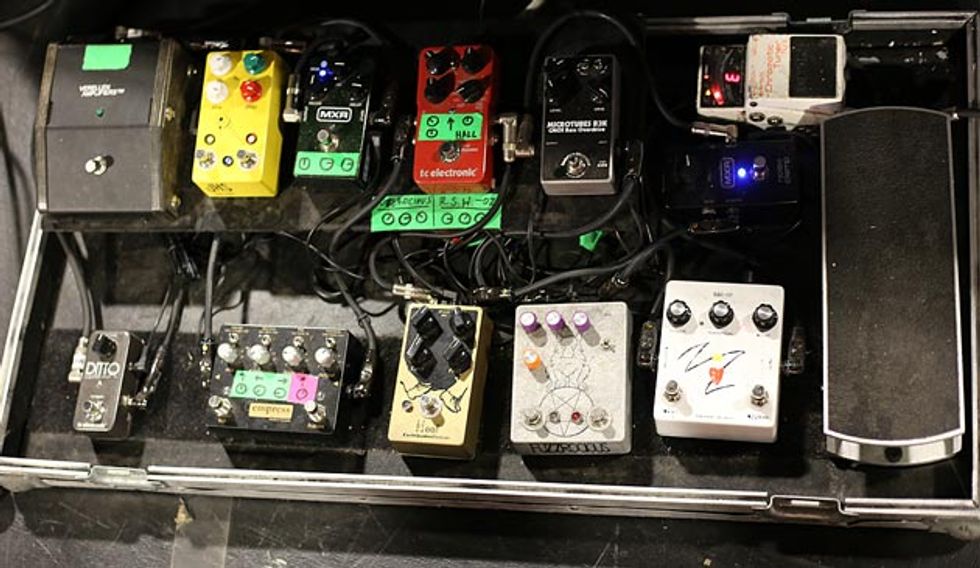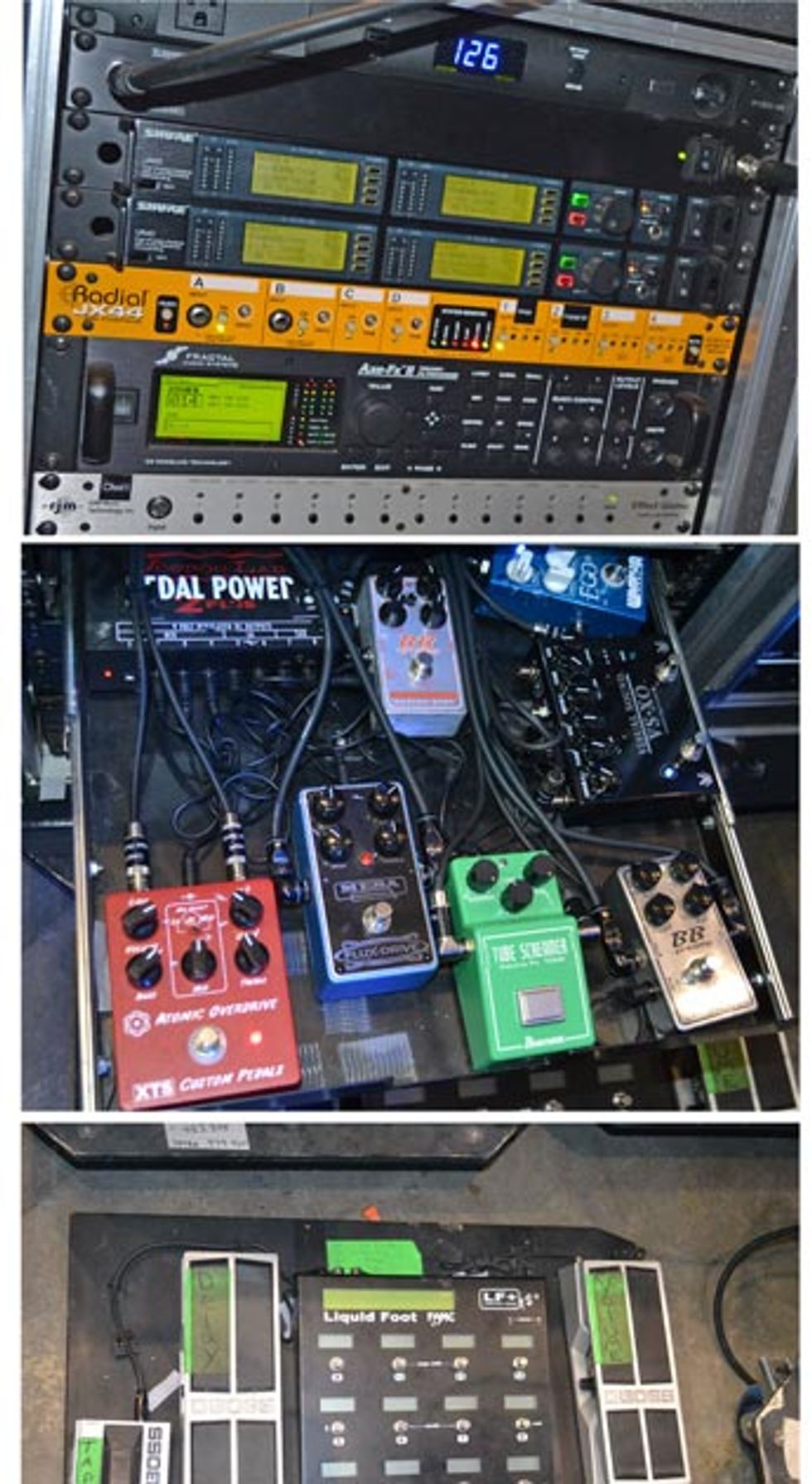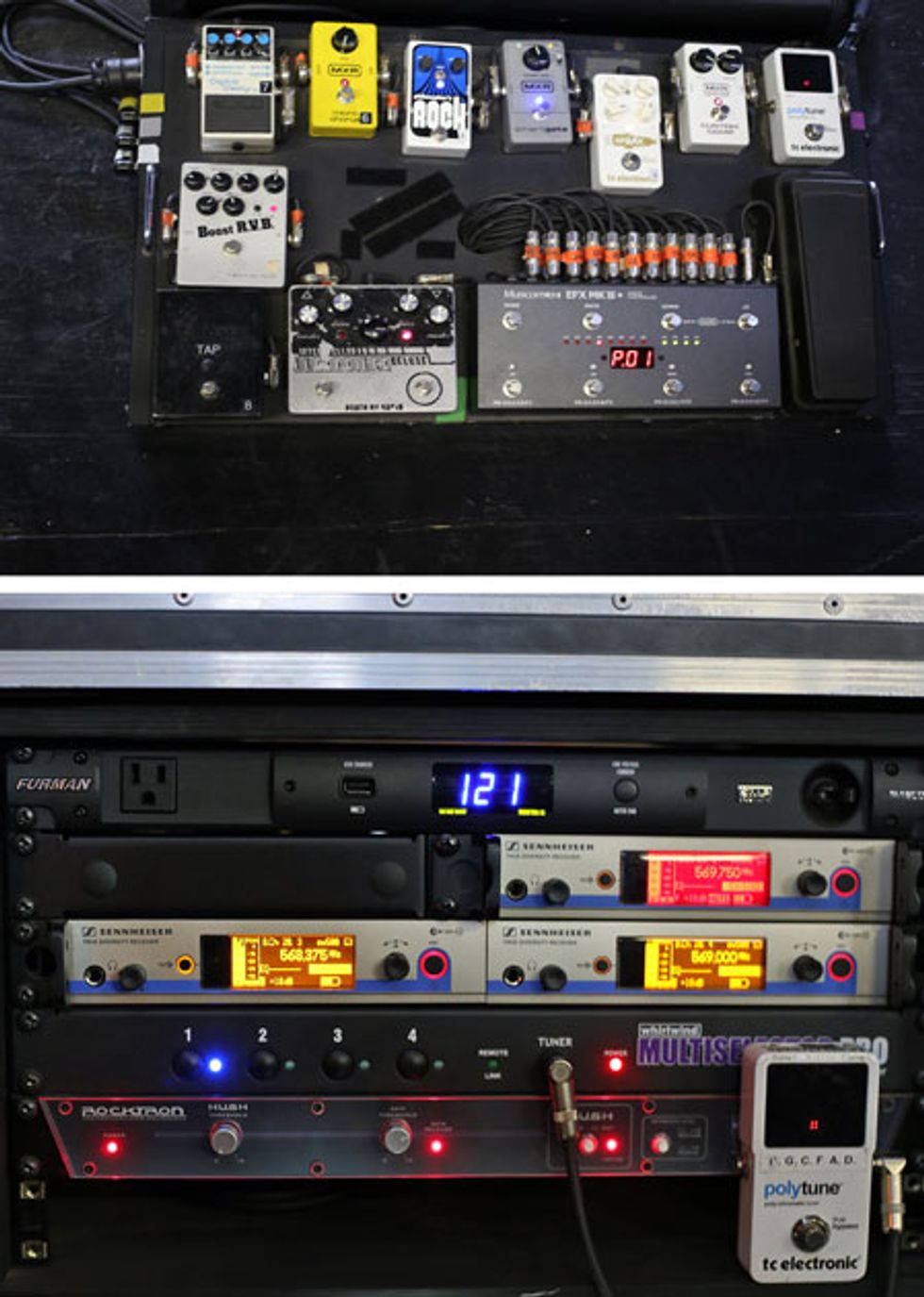 We rummaged through our entire backlog of Rig Rundown footage and photos to compile a guide to some of 2014's tastiest, most elaborate stomp stations, including boards from the Cult's Billy Duffy, Keith Urban, the Pixies, the Sword, Carlos Santana, Brent Mason, and more.