Guitarists from around the globe give us tours of their stomping grounds.
Hal Negin: Big Beautiful Box
Can you judge a pedalboard by its cover? If so, Hal Negin's board, custom-made by West Coast Pedal Boards, is a winner. The tweed tray ain't hard on the eyes either. "They matched my Fender Twinolux amp perfectly," says Hal. Onboard are a Peterson StroboStomp Tuner, Dunlop Buddy Guy Wah, three Wampler dirt boxes (Ecstasy overdrive, Sovereign distortion, Velvet Fuzz), an MXR Carbon Copy delay, and a TC Electronic Hall of Fame Reverb. There's a Voodoo Lab Pedal Power 4x4 mounted beneath.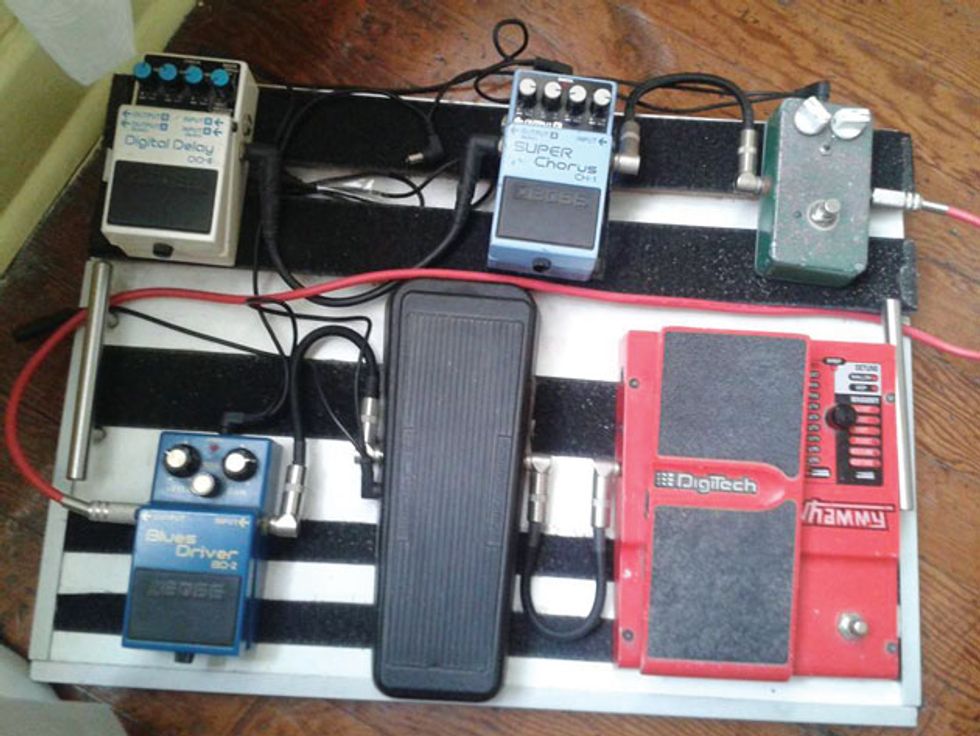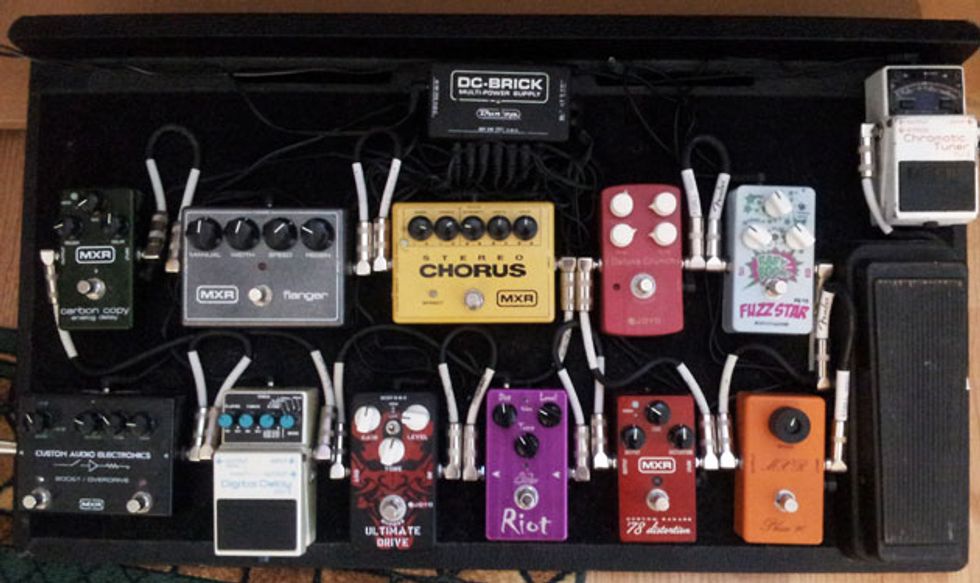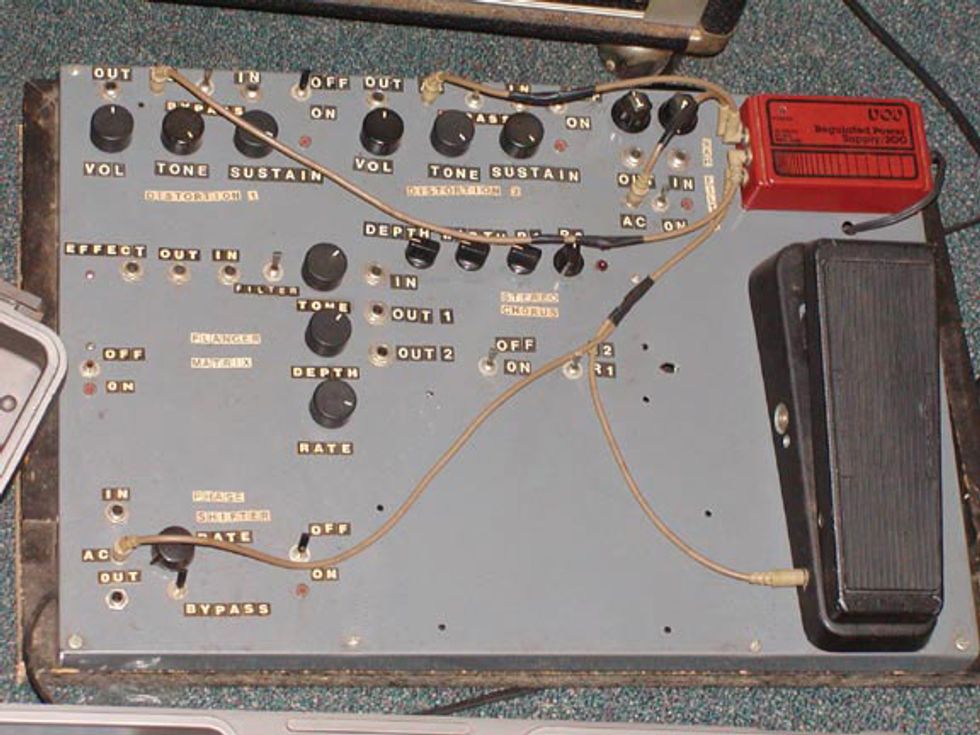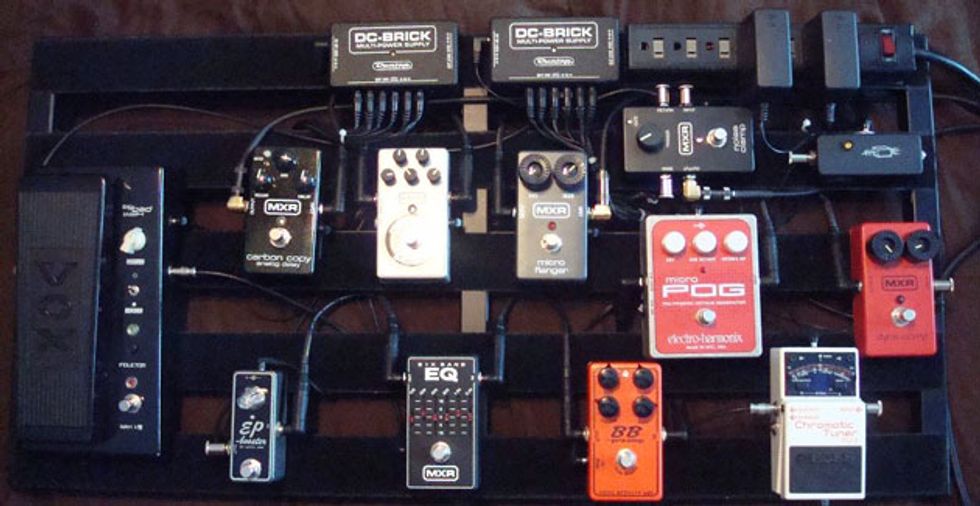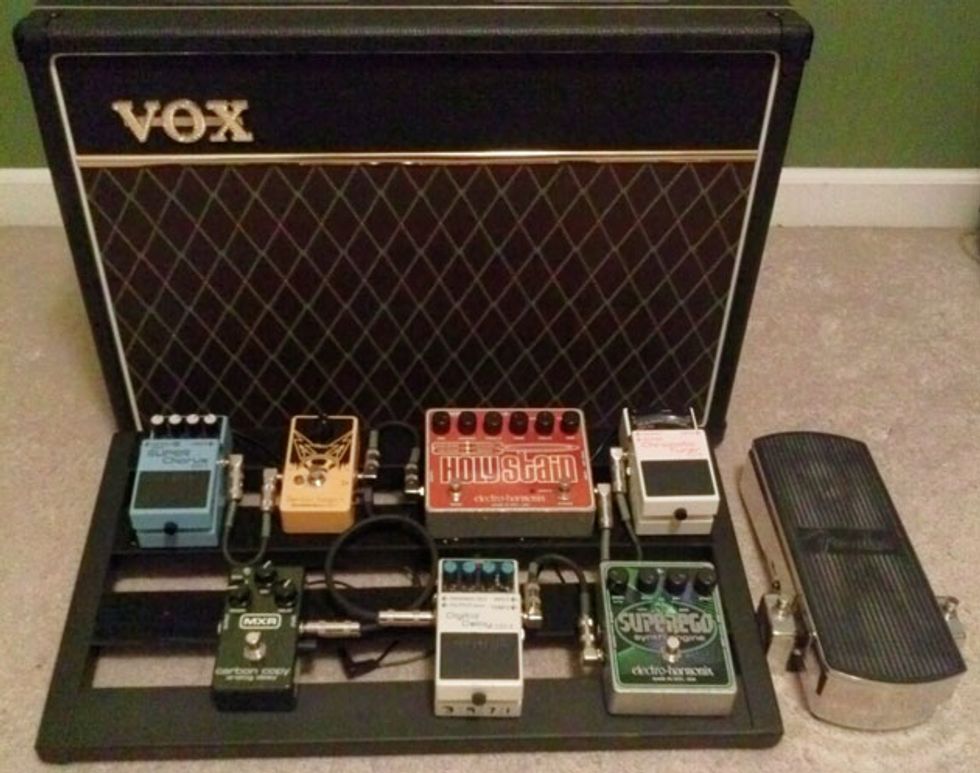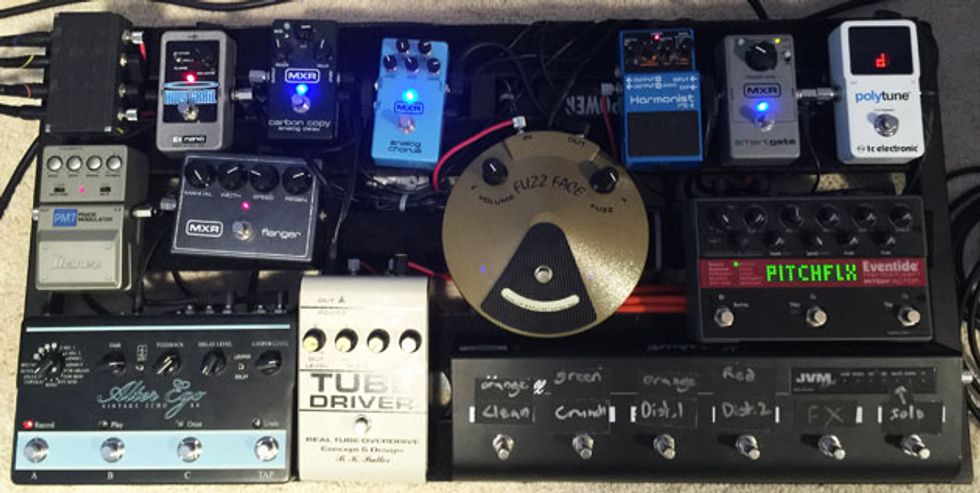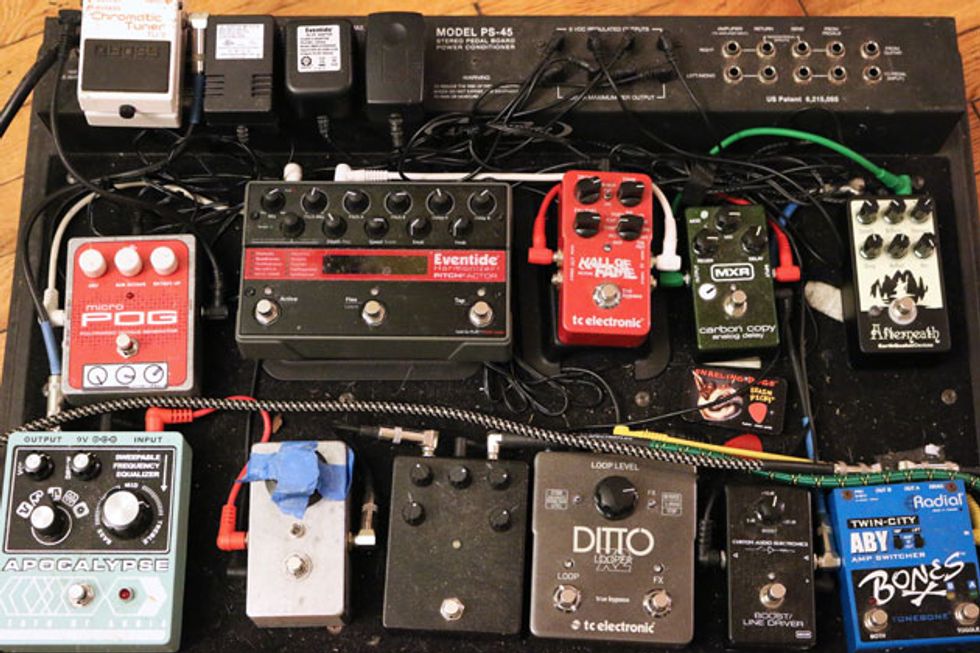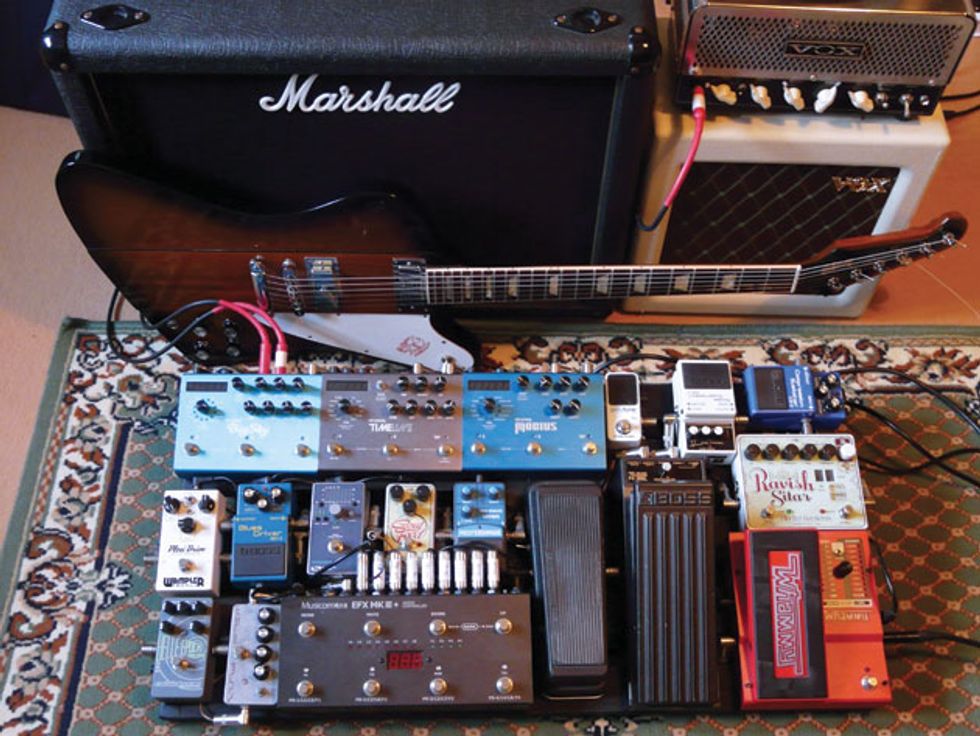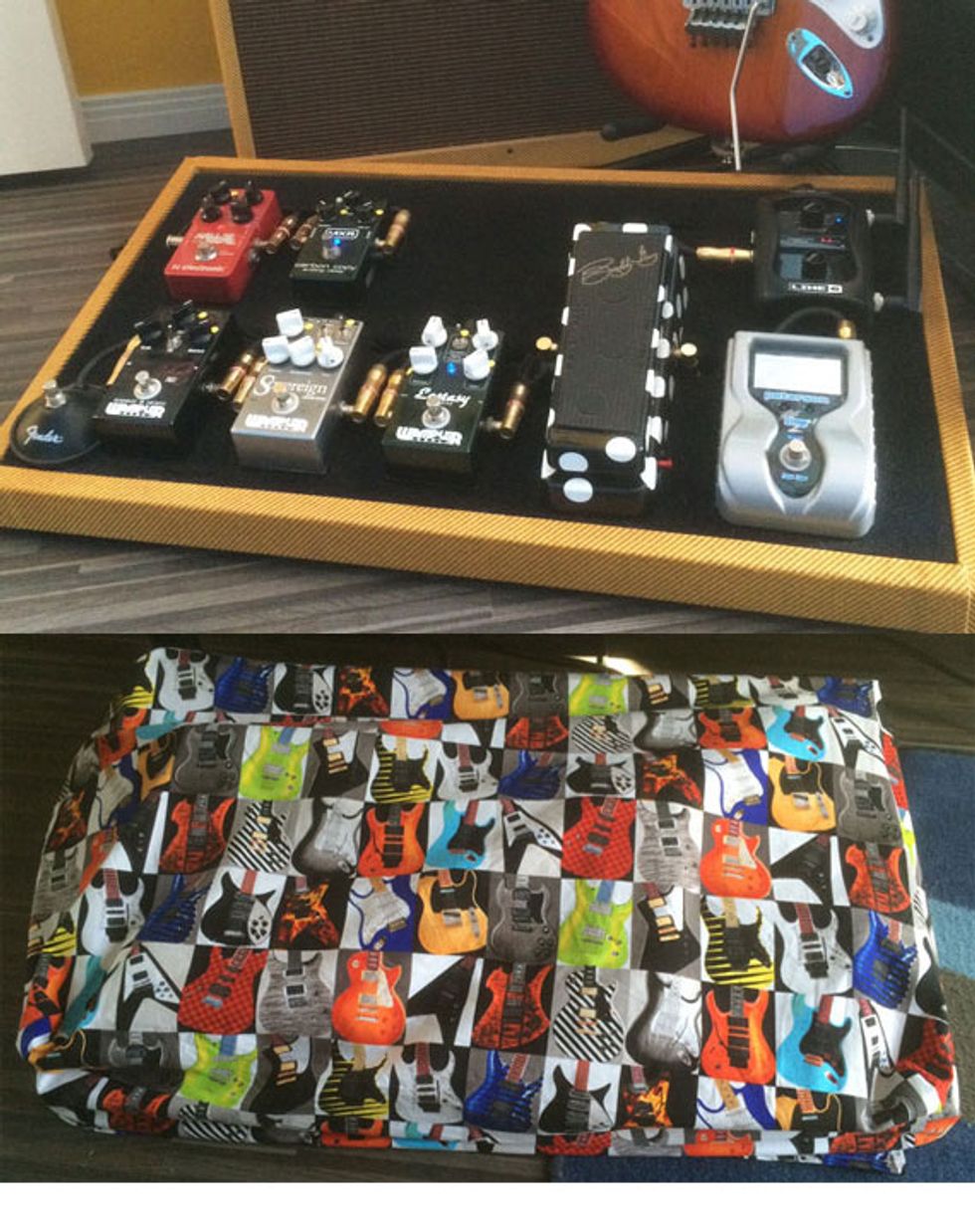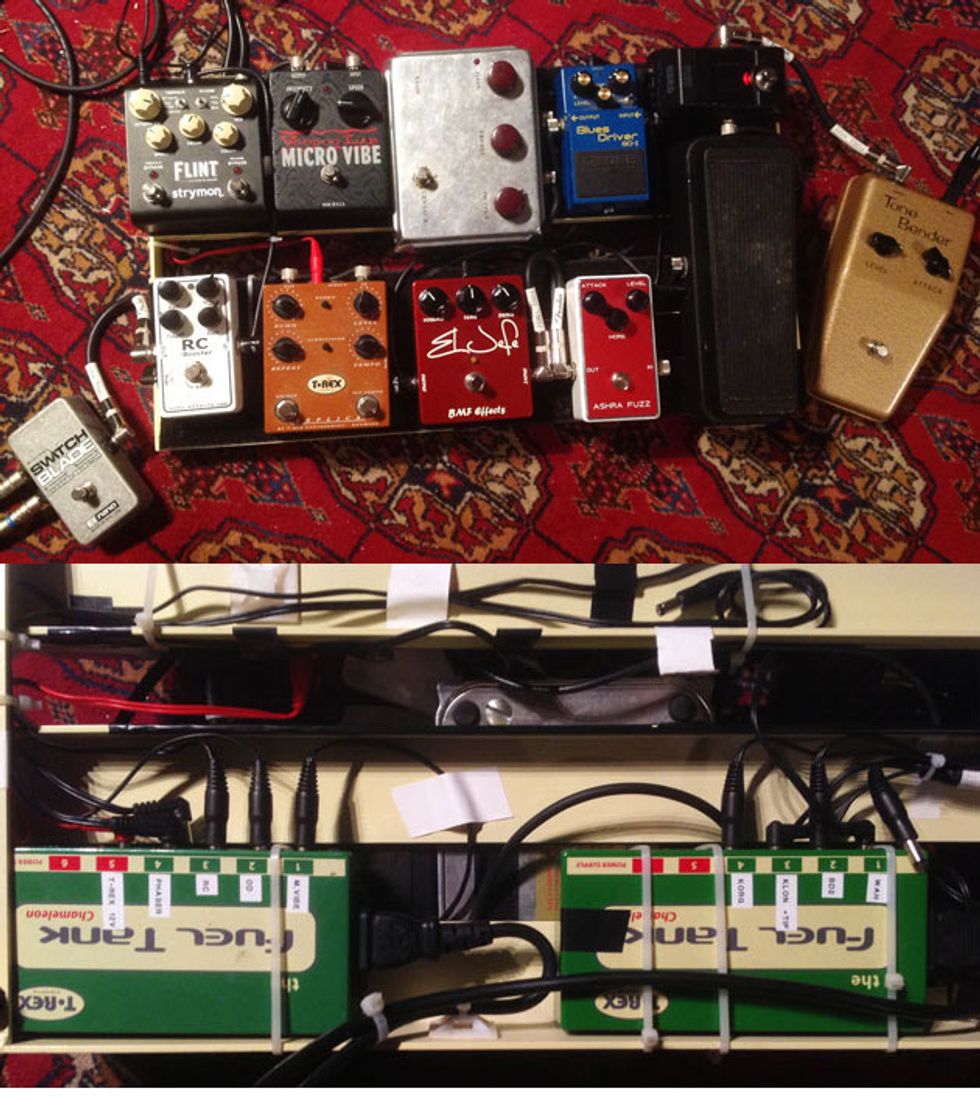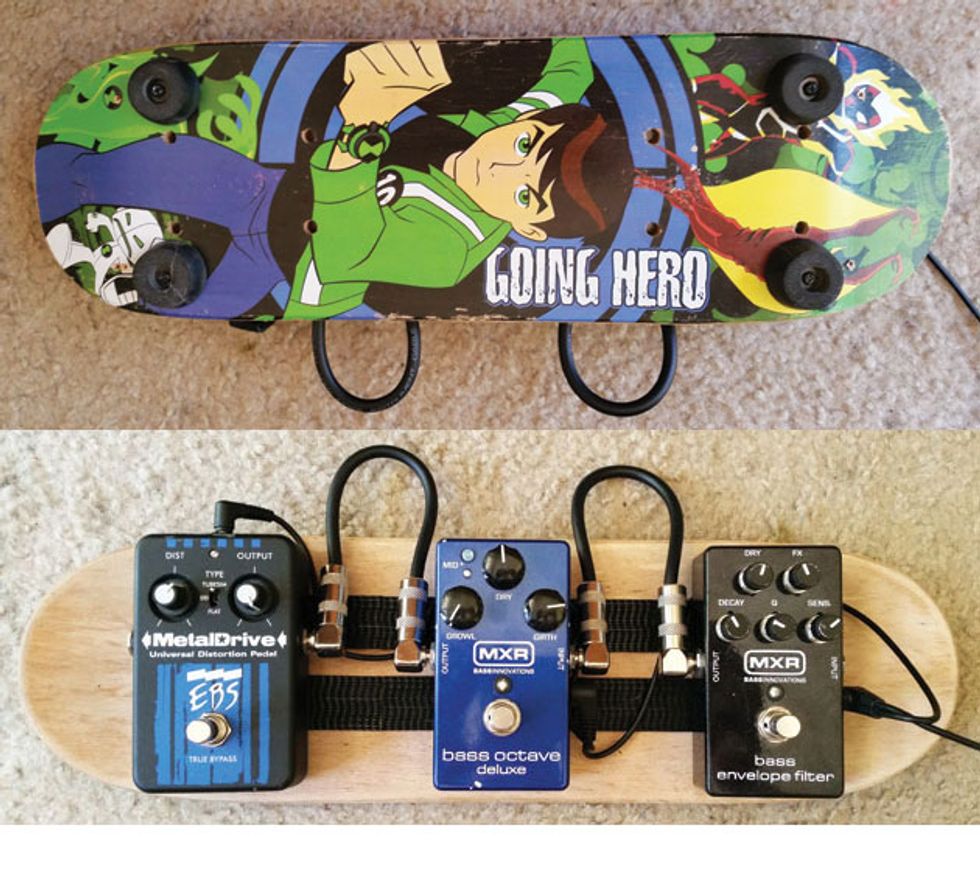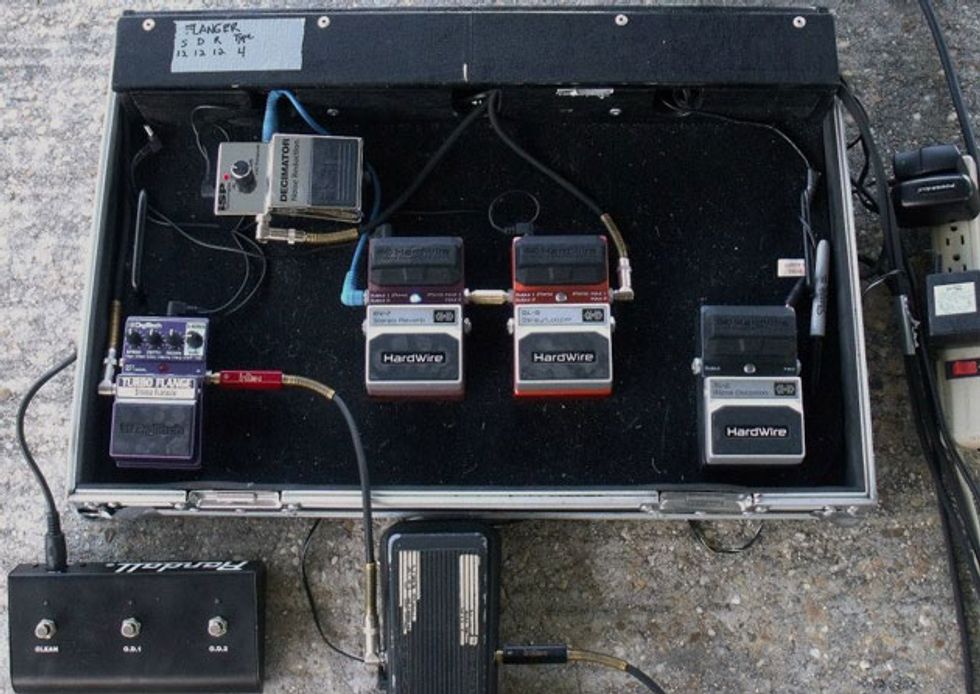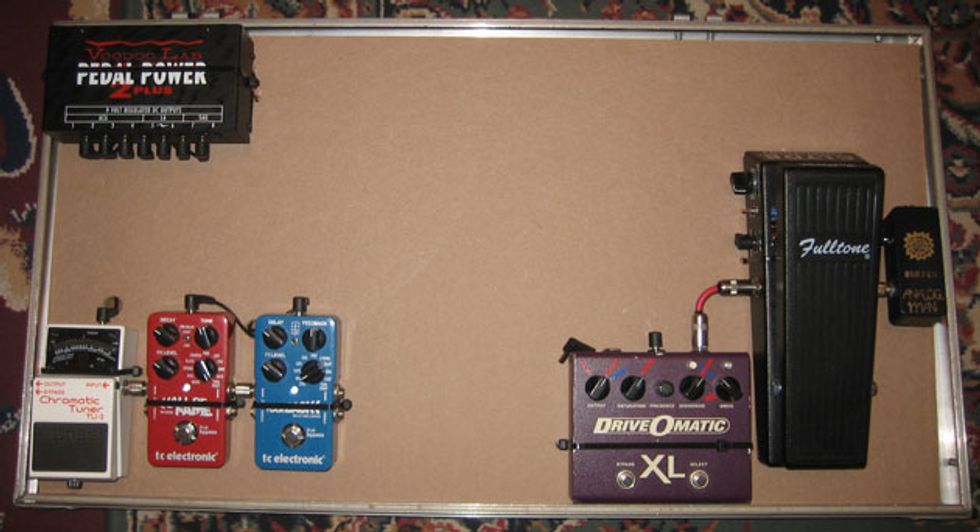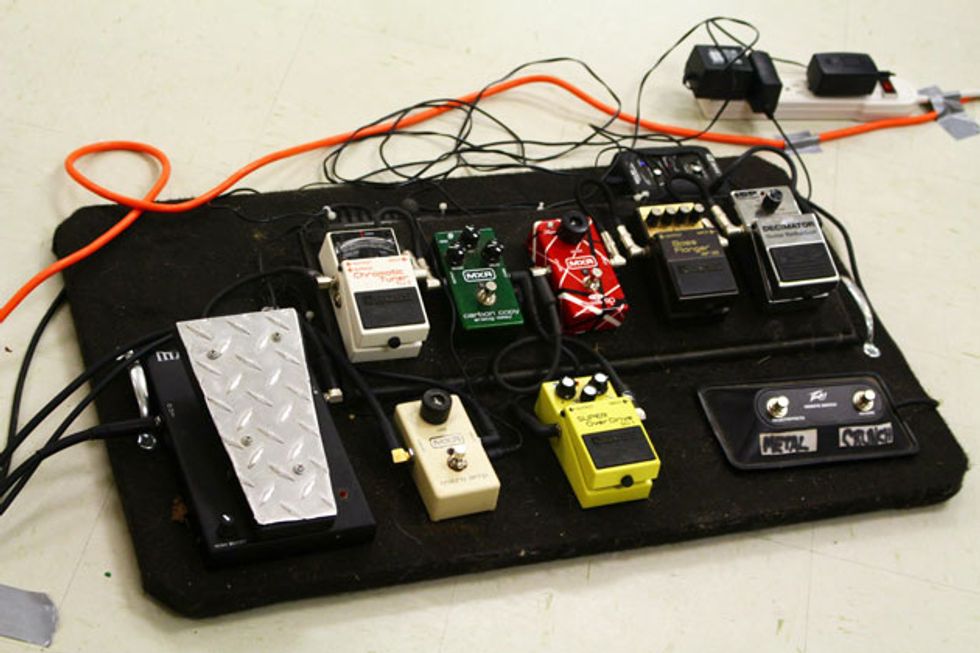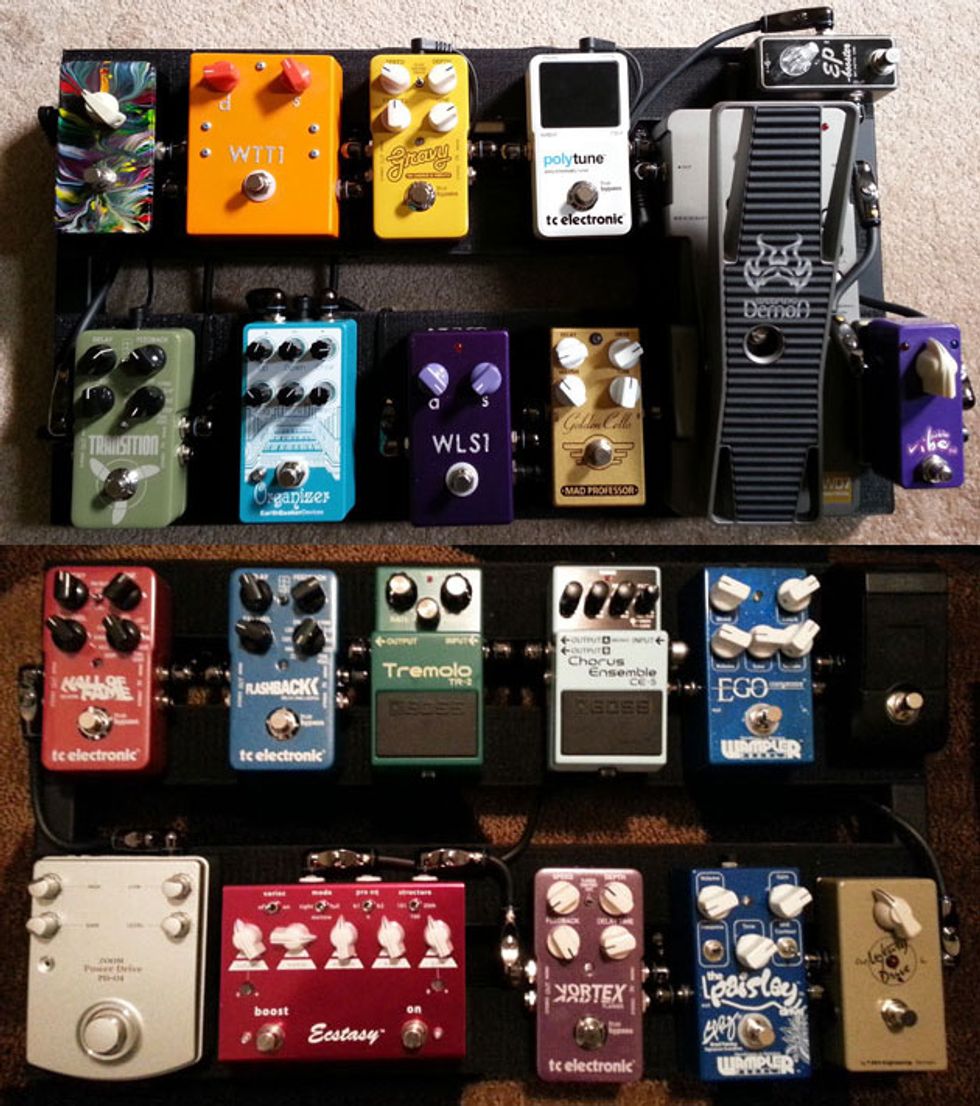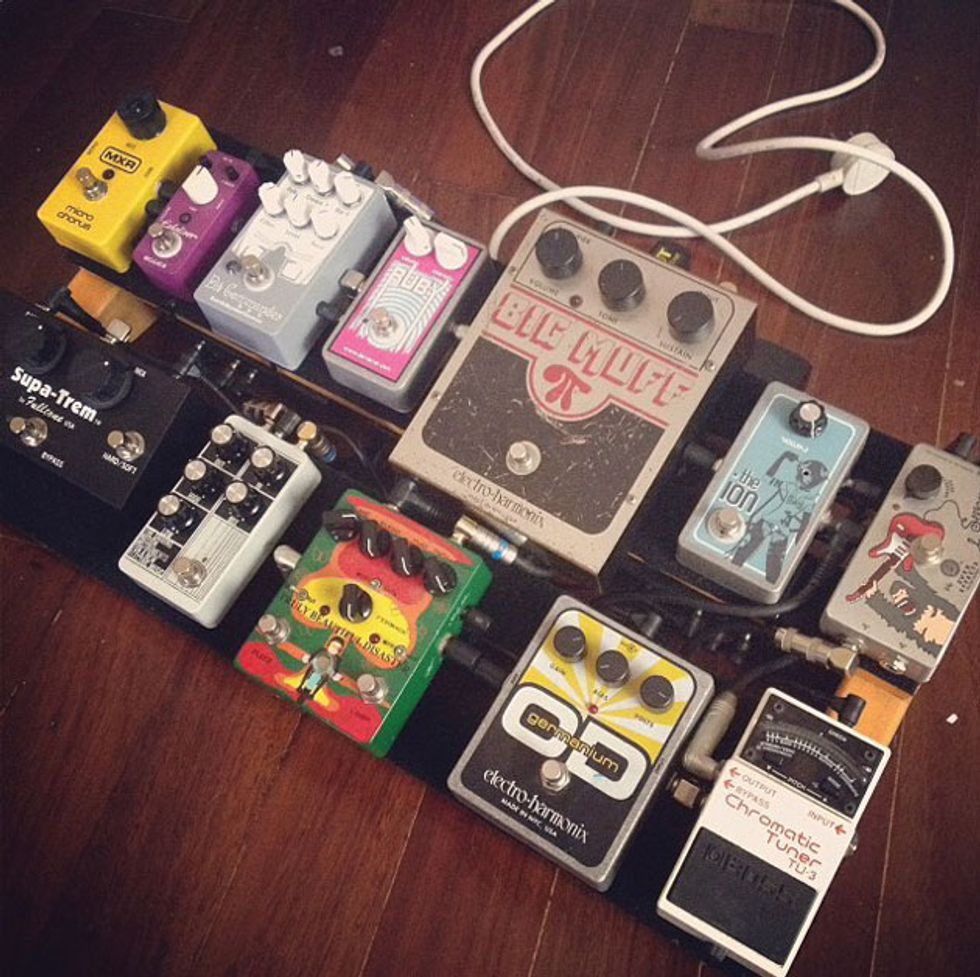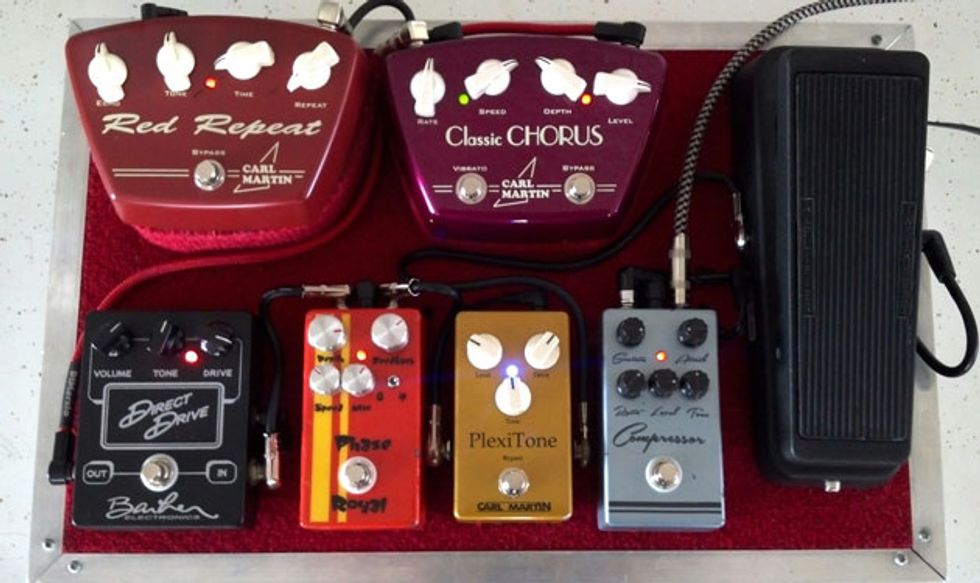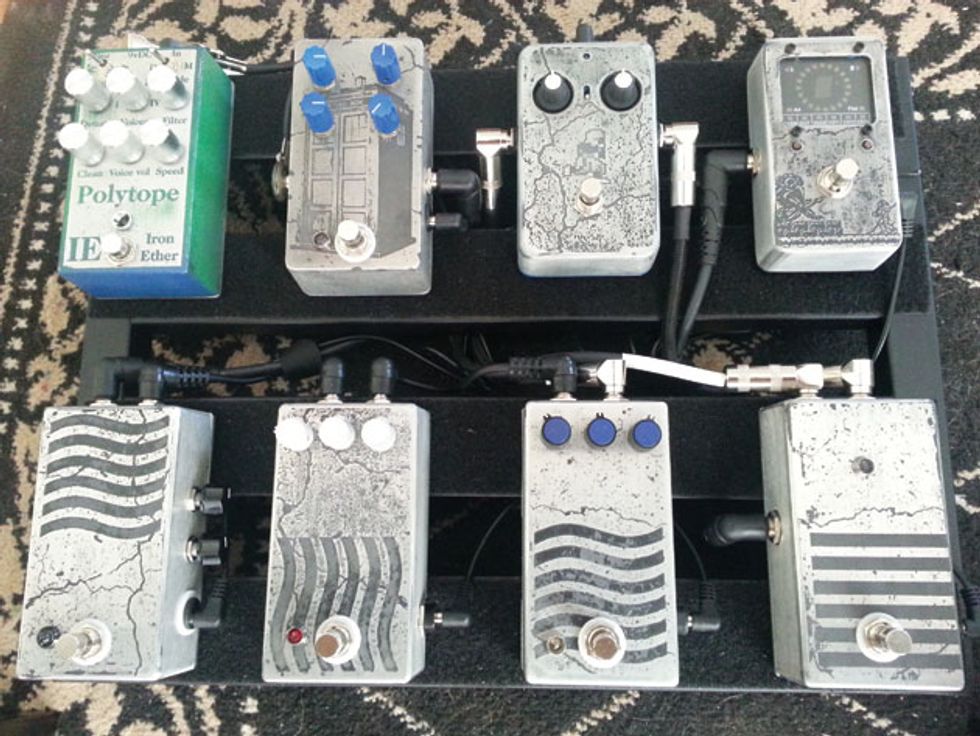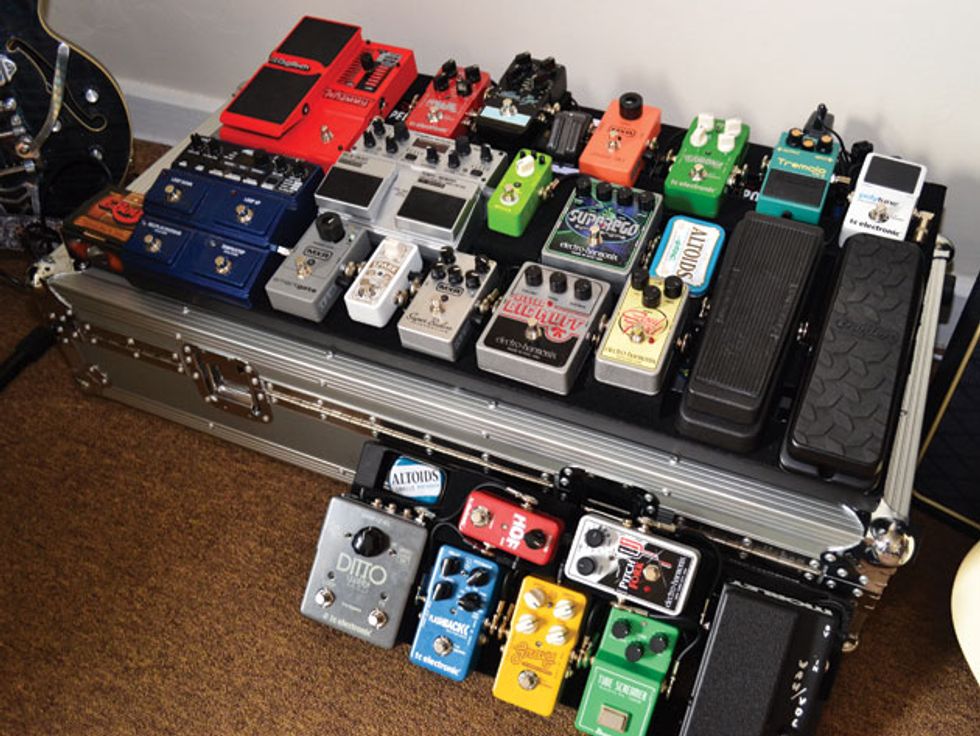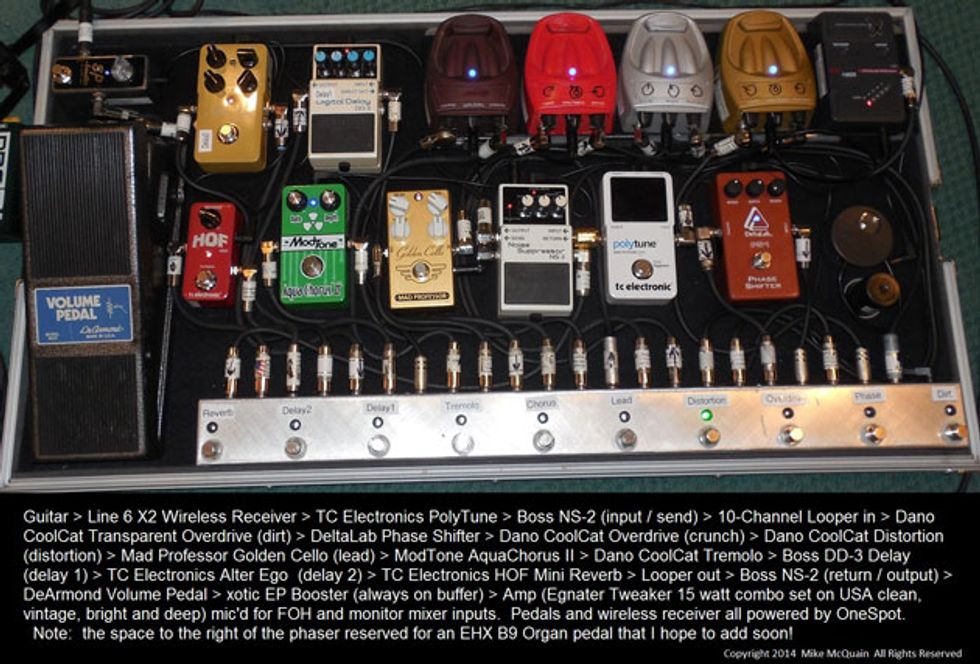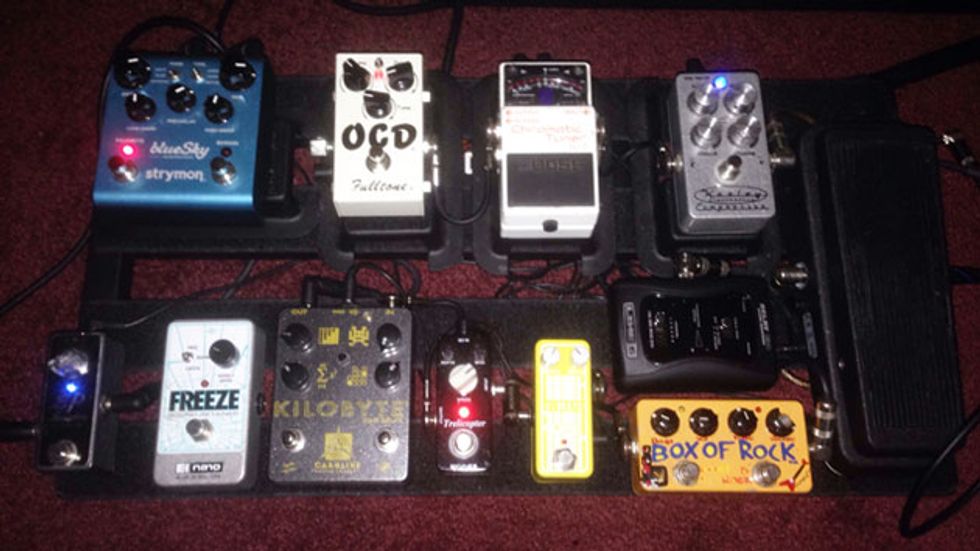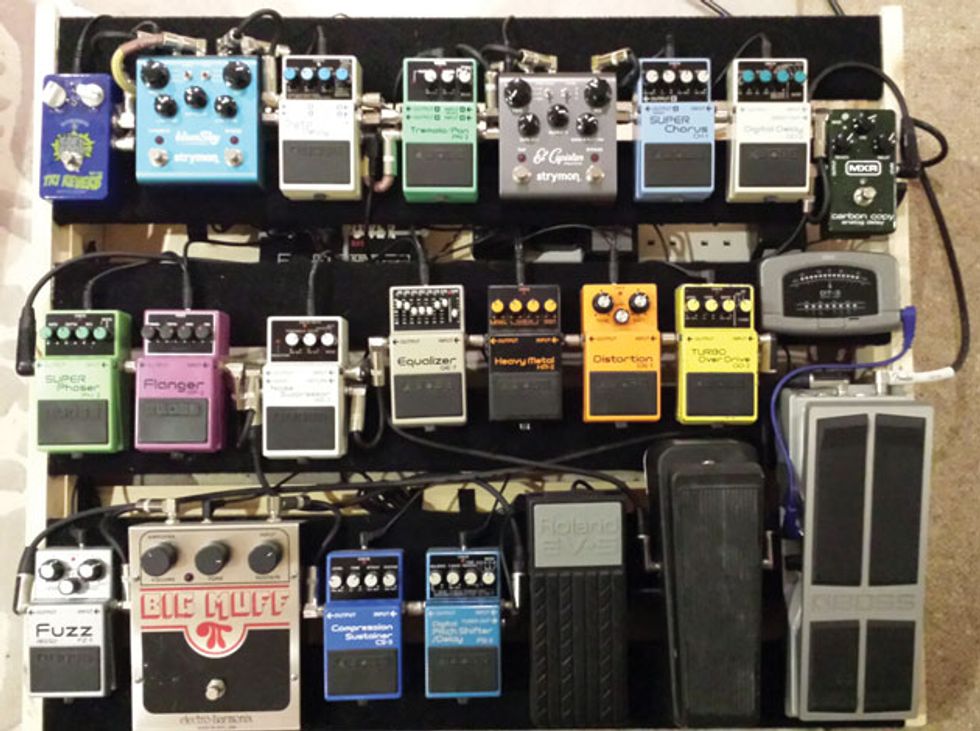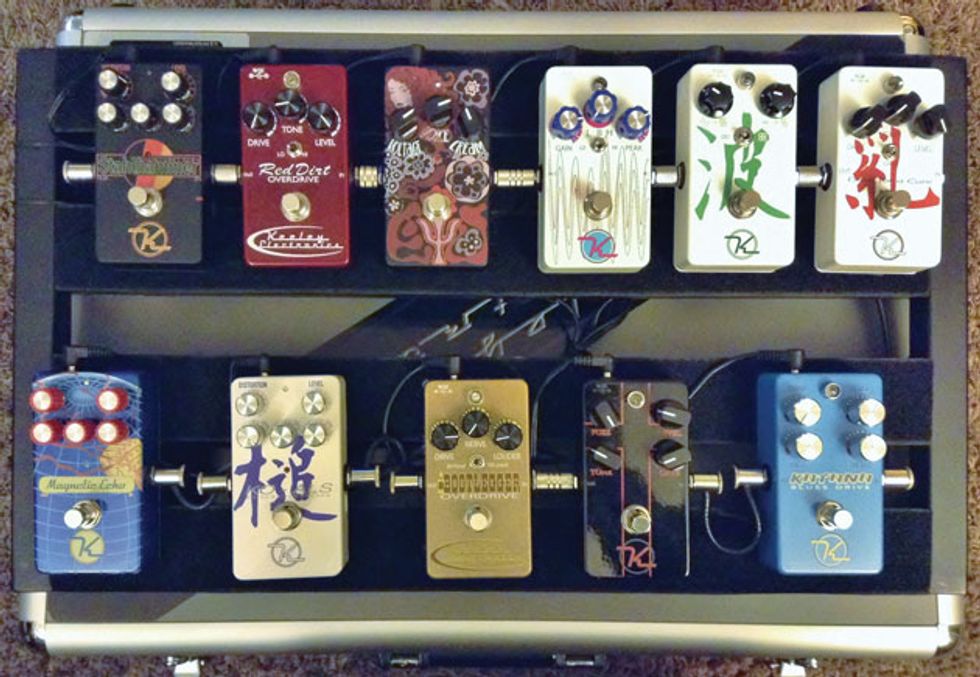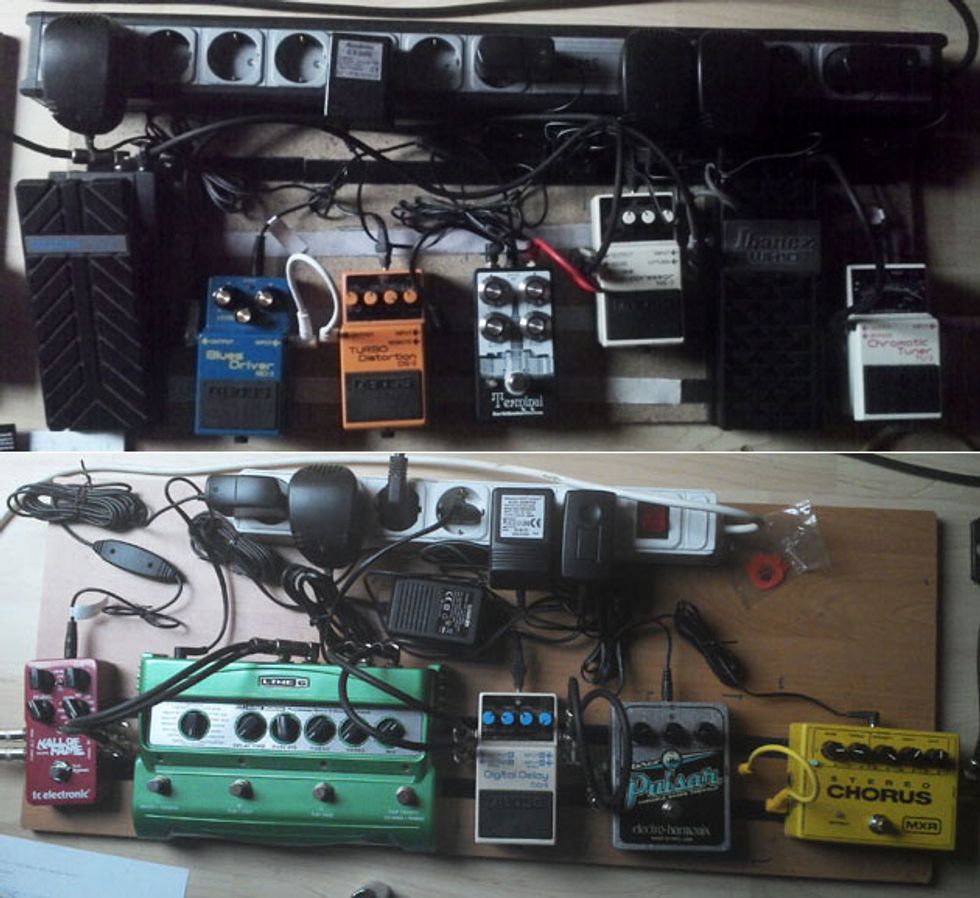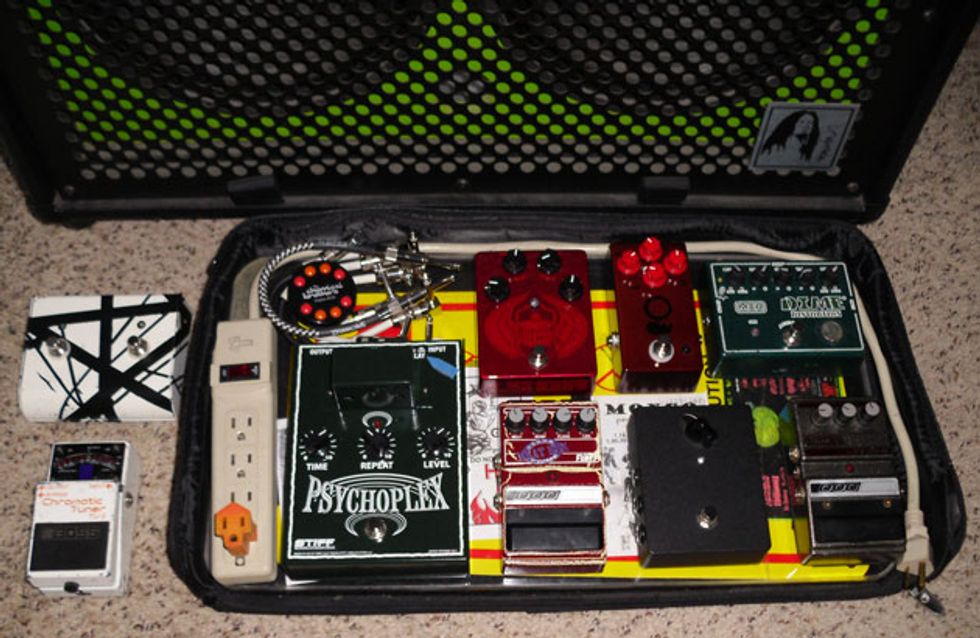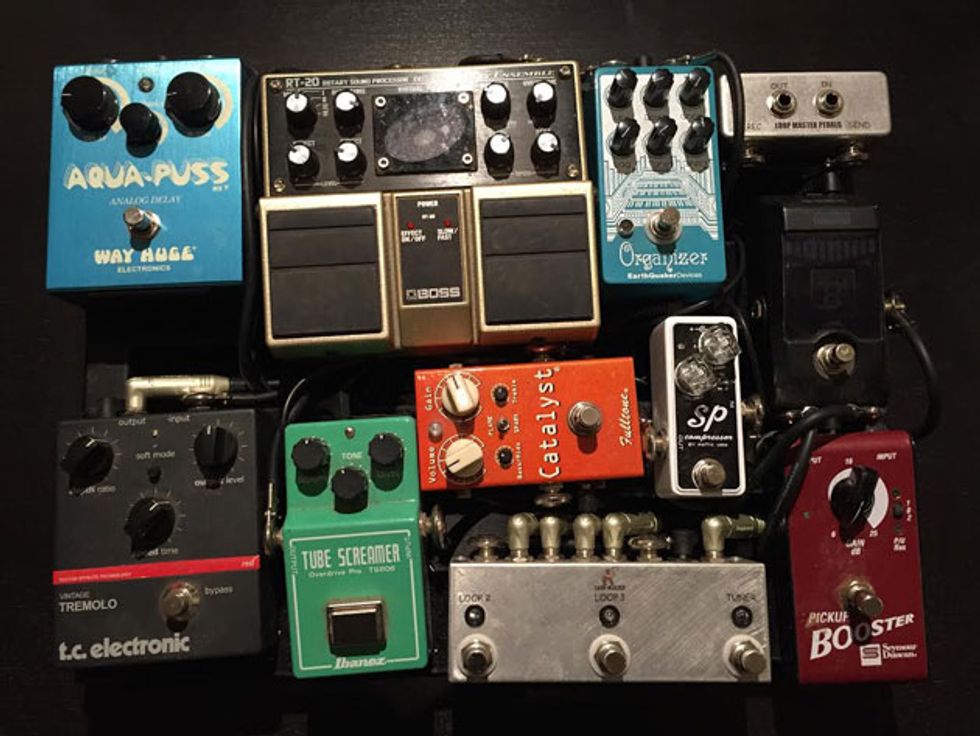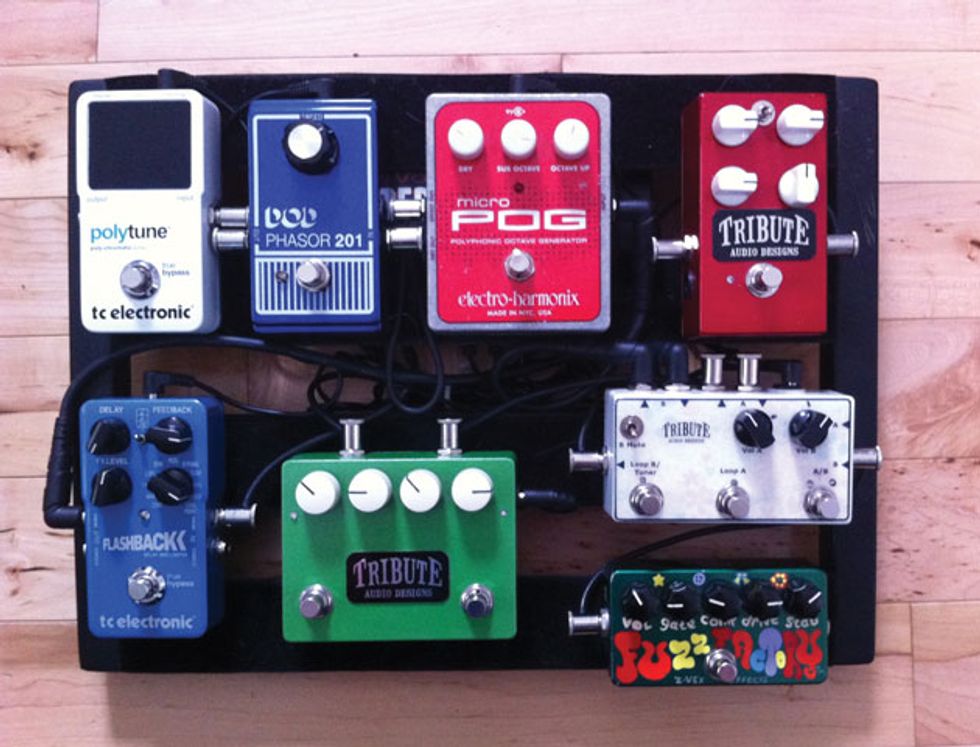 Ready for some self-inflicted pedal envy? Just check out the extraordinary setups from some of our fellow players. These recent submissions include a crafty "skateboard," a fuzz "smorgasboard," and submissions from a few players who may have gone "overboard." (Puns intended.)
Pedal lust has no end—these pedalboard pics keep rolling in, and there are plenty more where these came from. Check out other reader boards at premierguitar.com.