GALLERY: Reader Pedalboards 2015, Part 1
Guitarists from around the globe give us tours of their stomping grounds.
Luke Rigby: Pile O' Fuzz
Luke characterizes his board as "a fuzzy screeching pile of overblown." In the pile: Boss TU-3 Chromatic Tuner, Electro-Harmonix Germanium OD, Ooh La La Truly Beautiful Disaster, Infanem Driving Notion, Fulltone Supa-Trem, ZVEX Vexter Super Hard On, Electro-Harmonix 2001 NYC Big Muff, Ion Fuzz and Ruby Fuzz from Devi Ever FX, EarthQuaker Devices Bit Commander Guitar Synth Pedal, Mooer Echolizer Echo, and MXR Micro Chorus.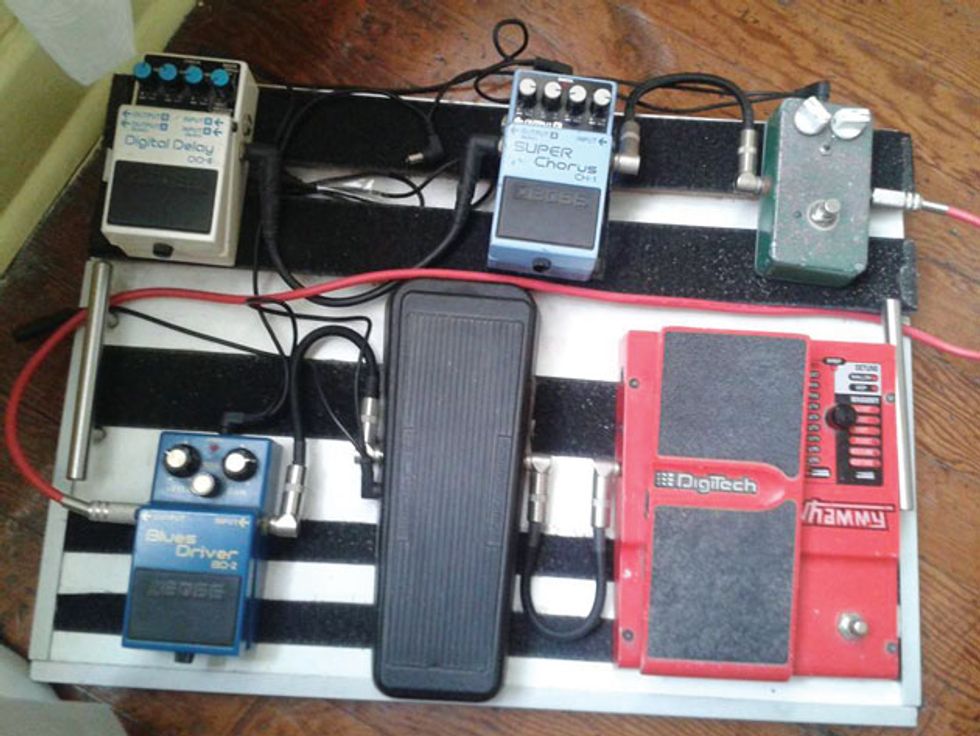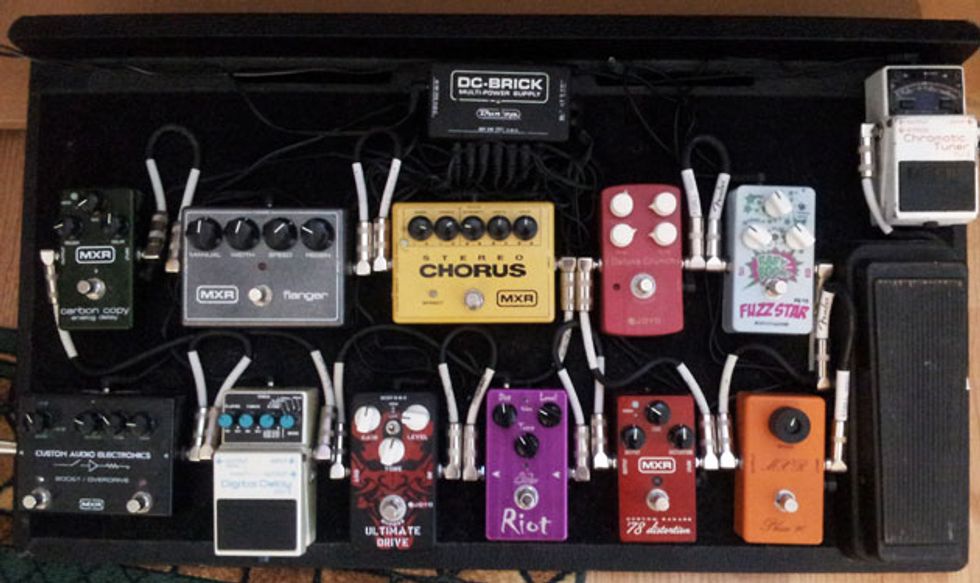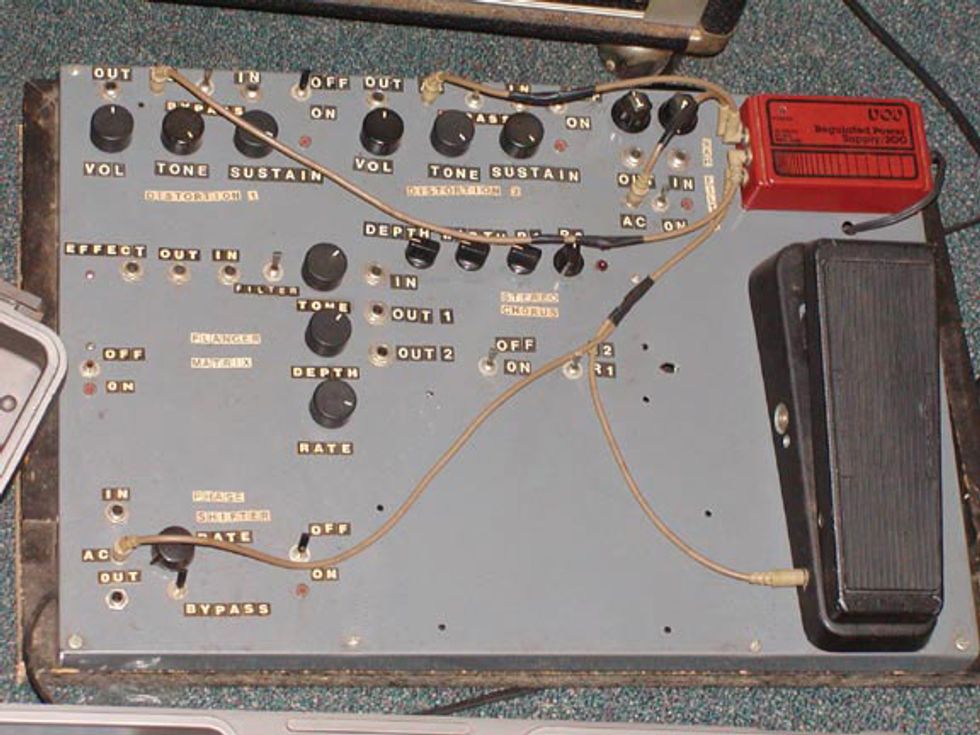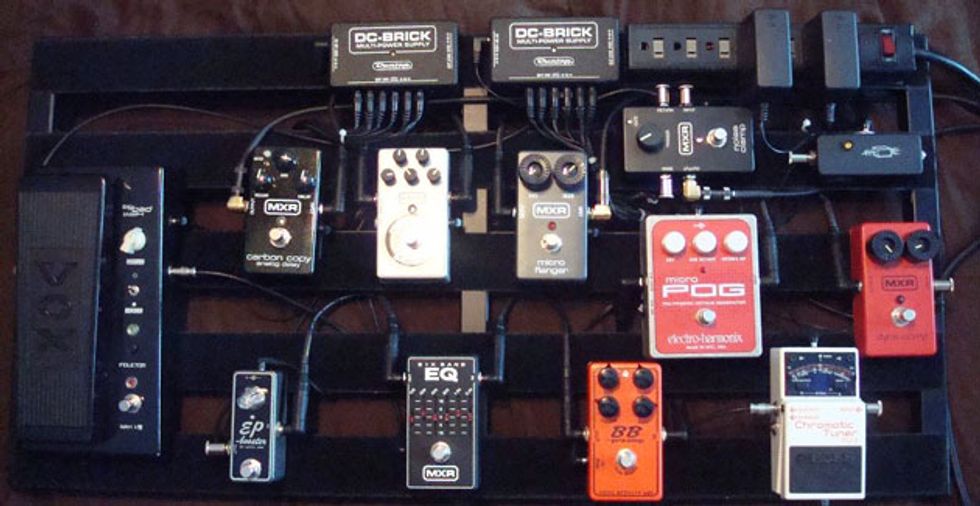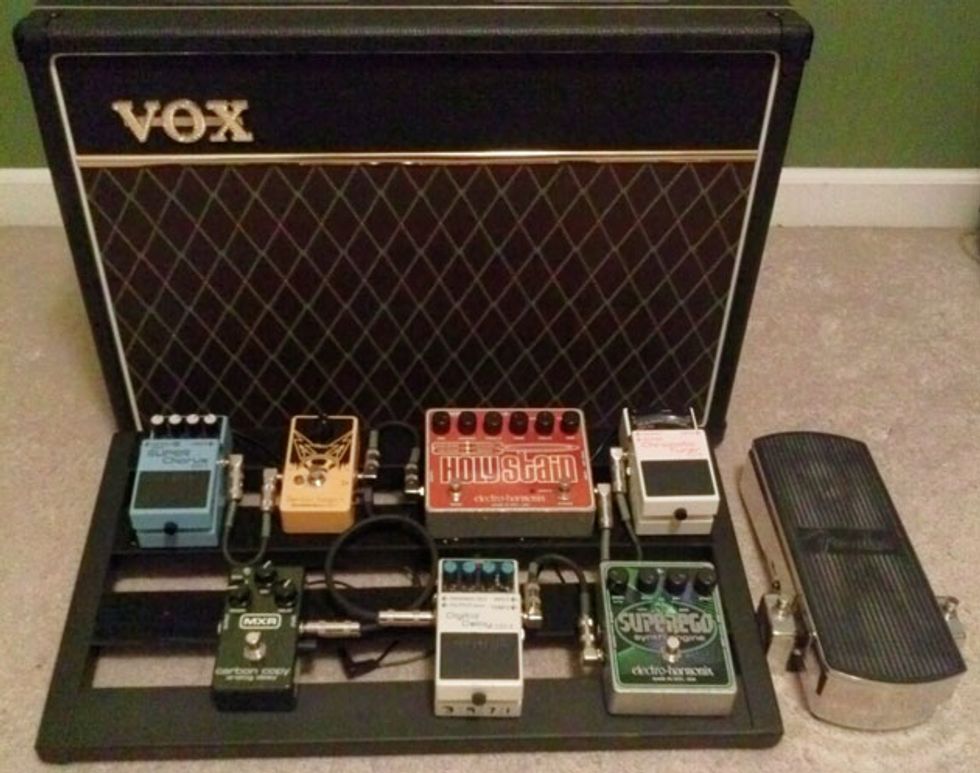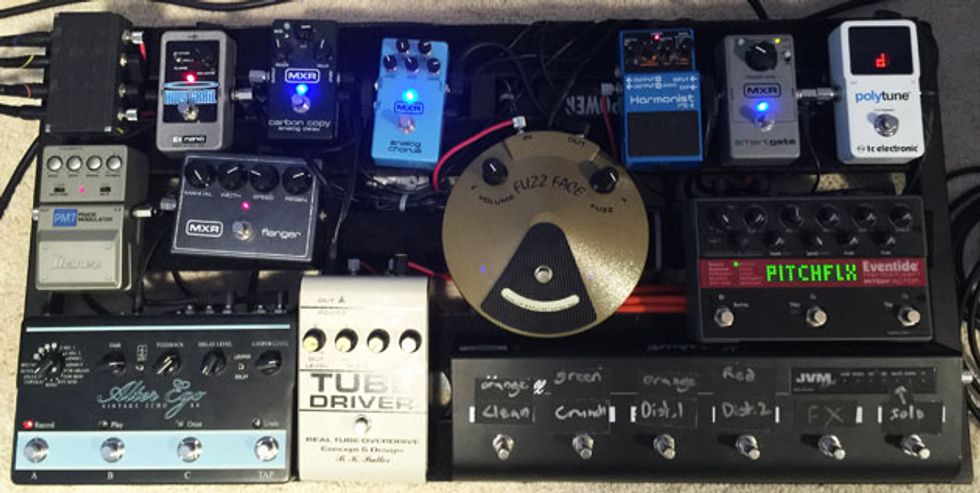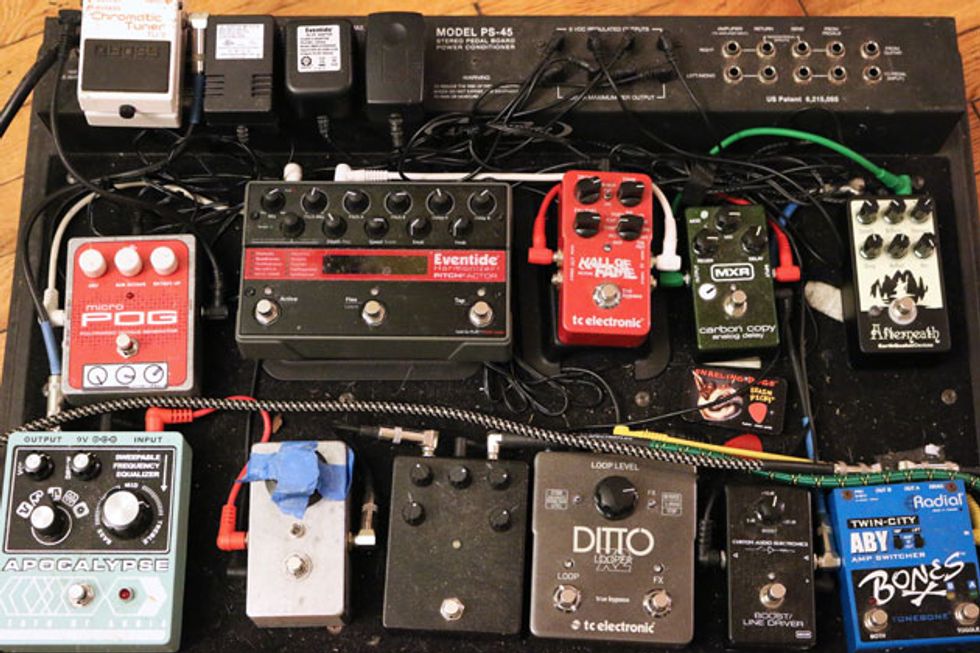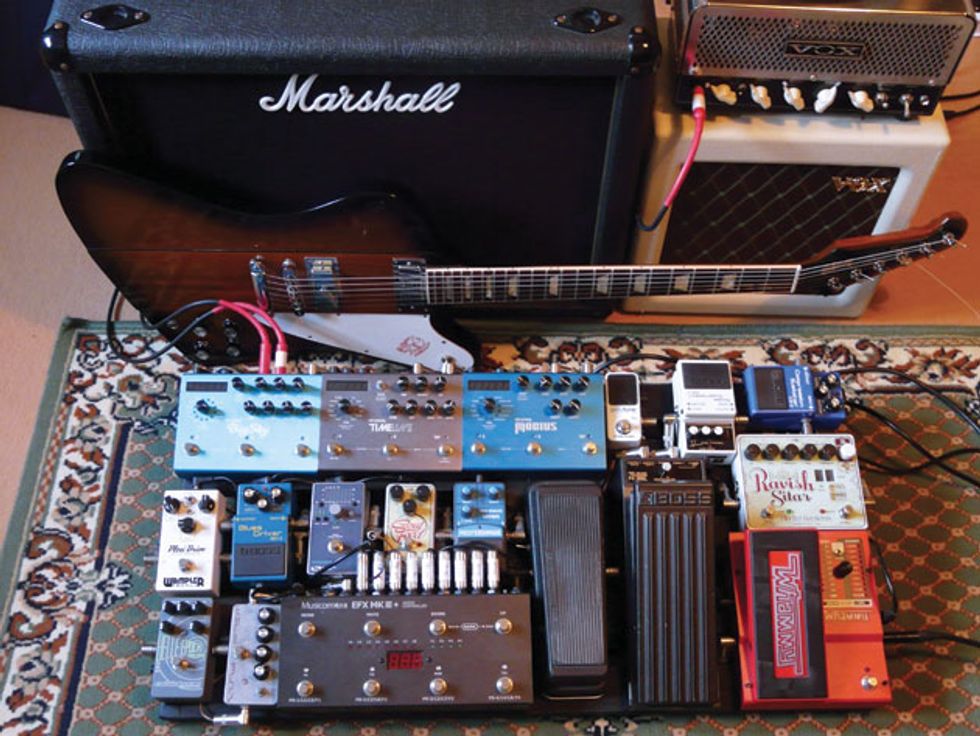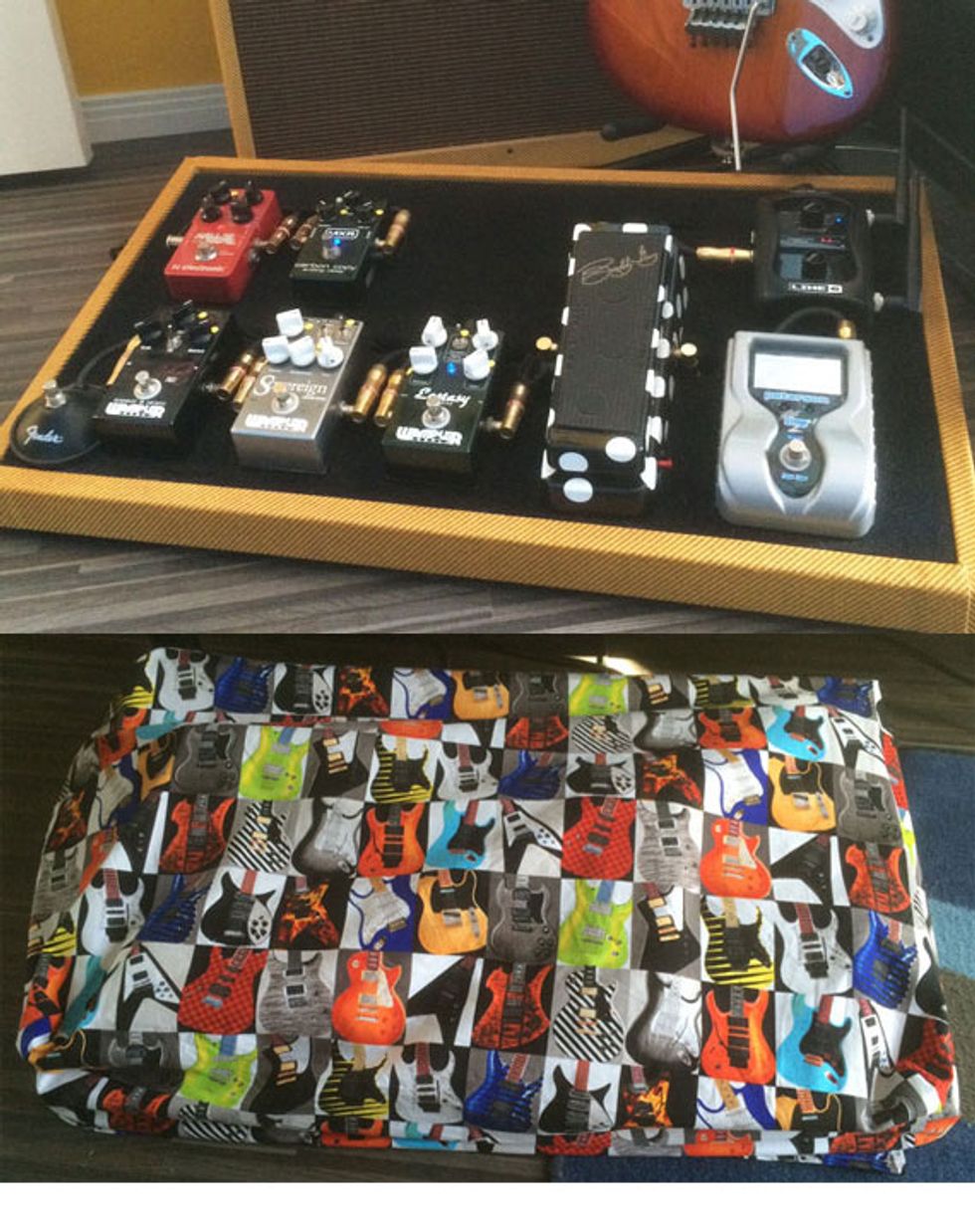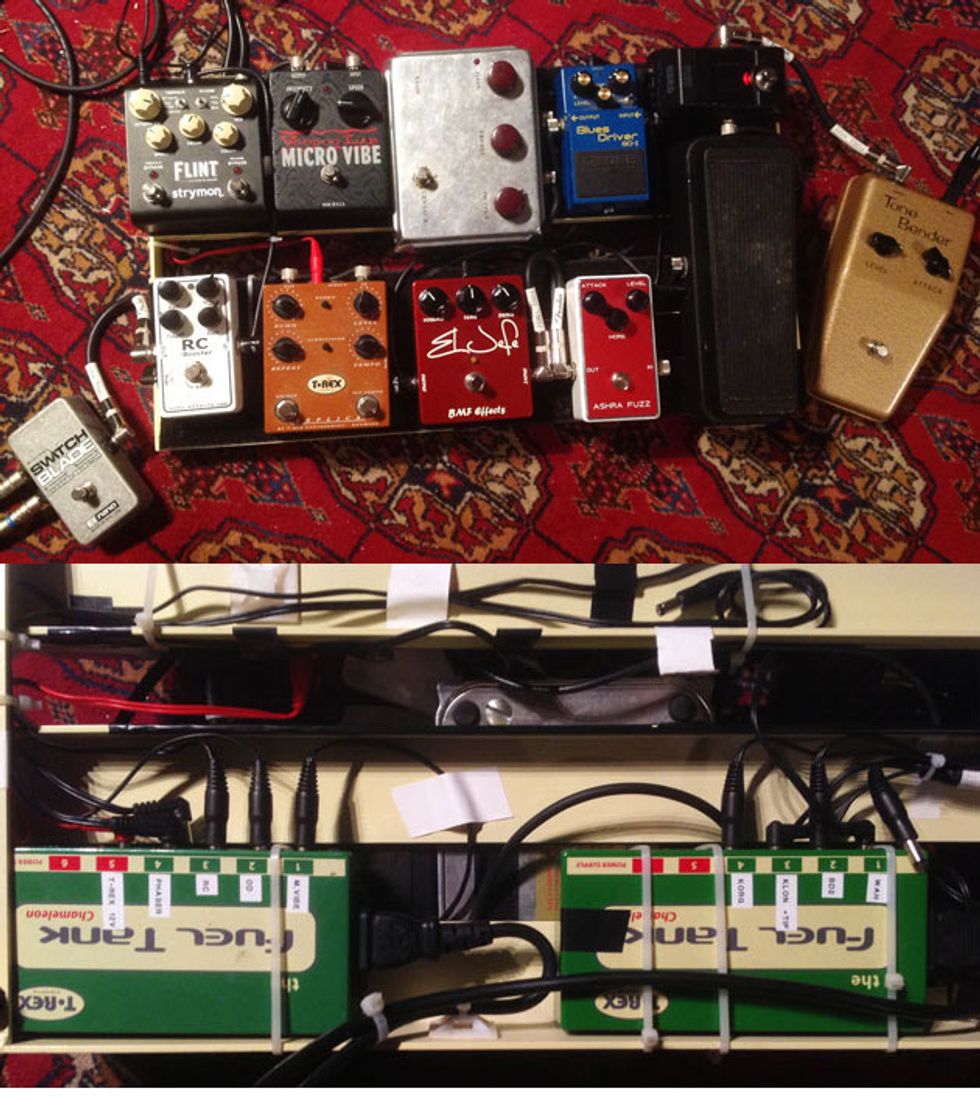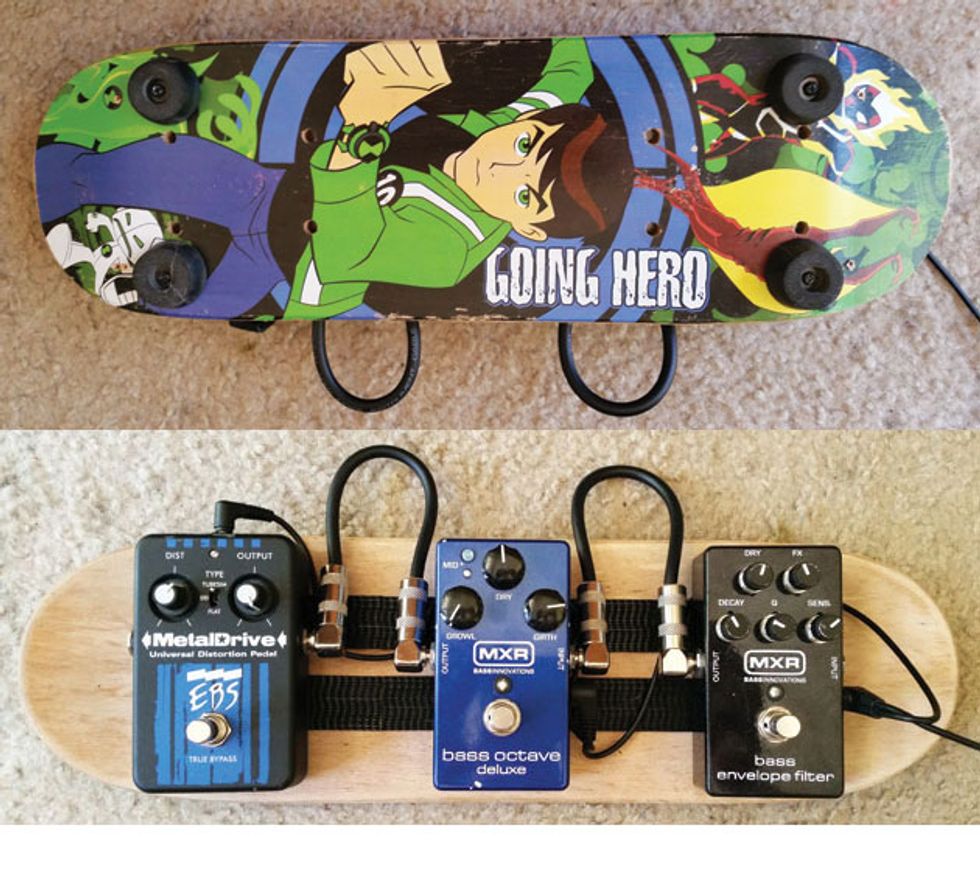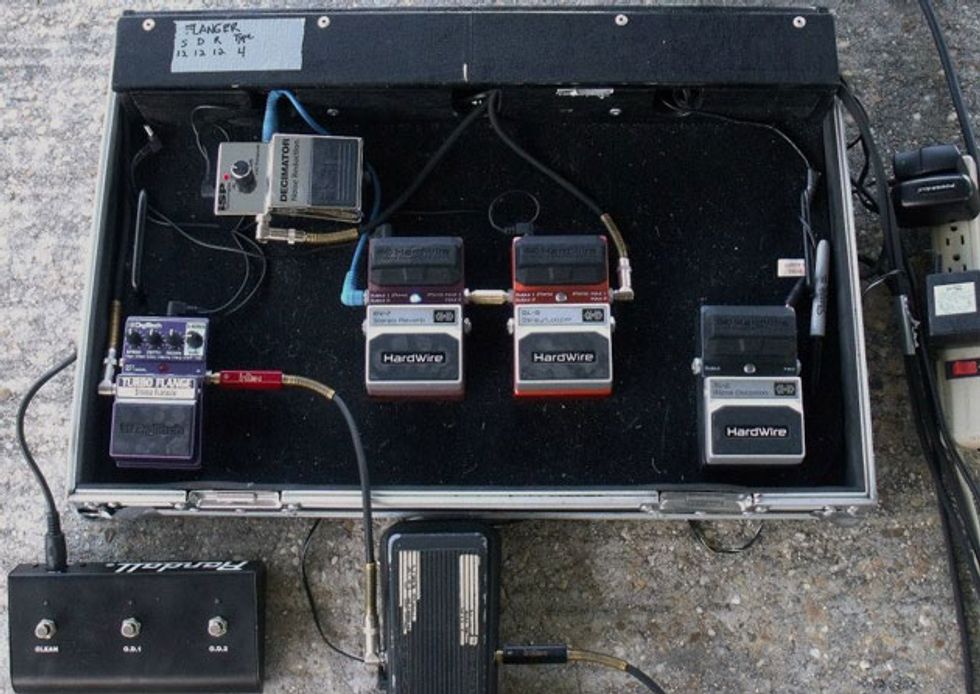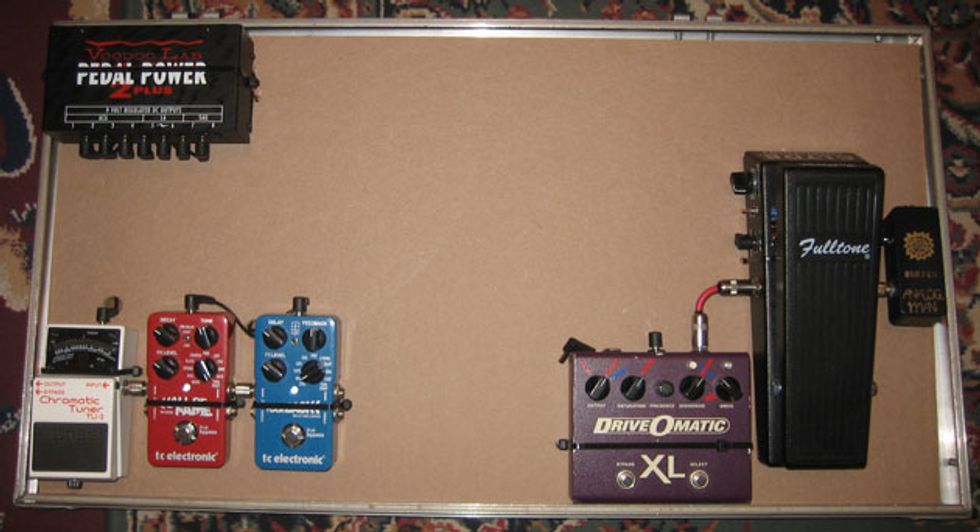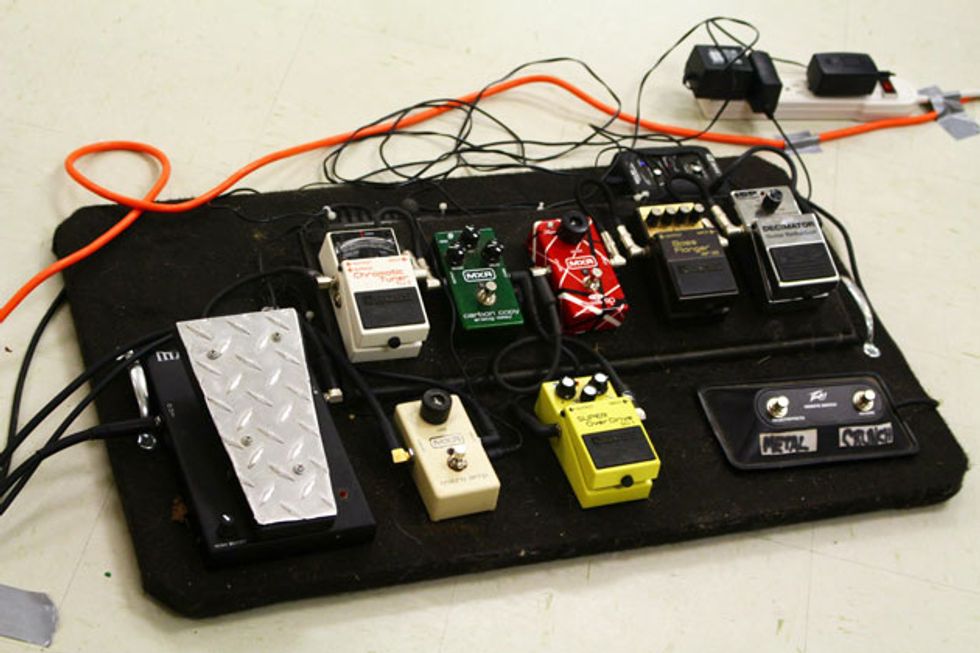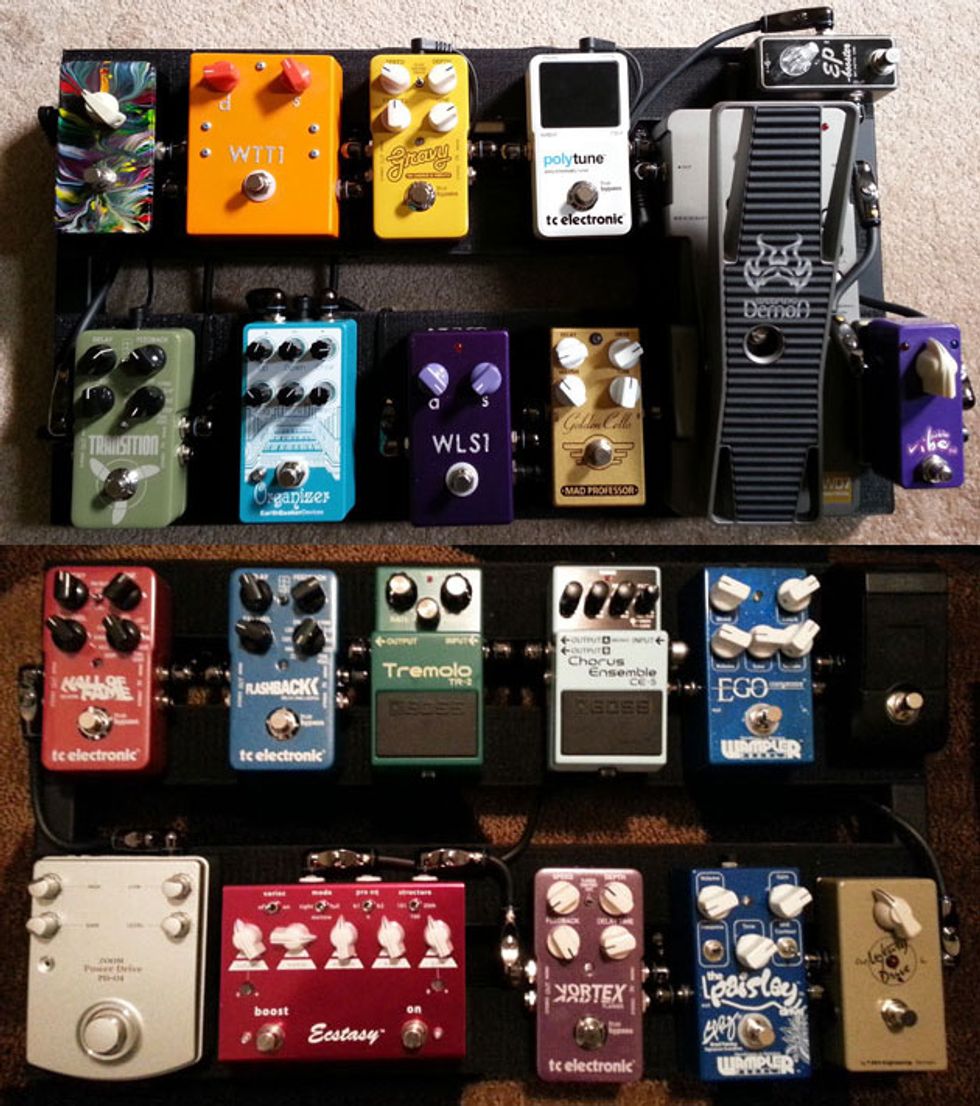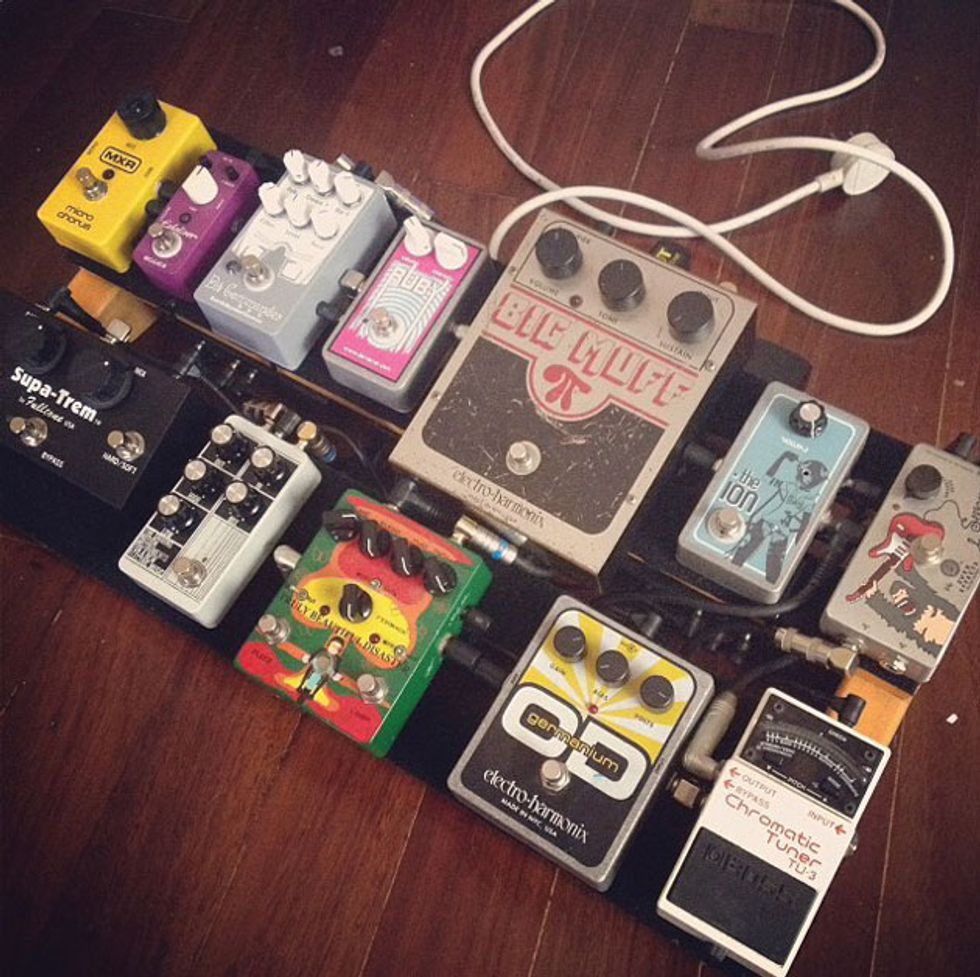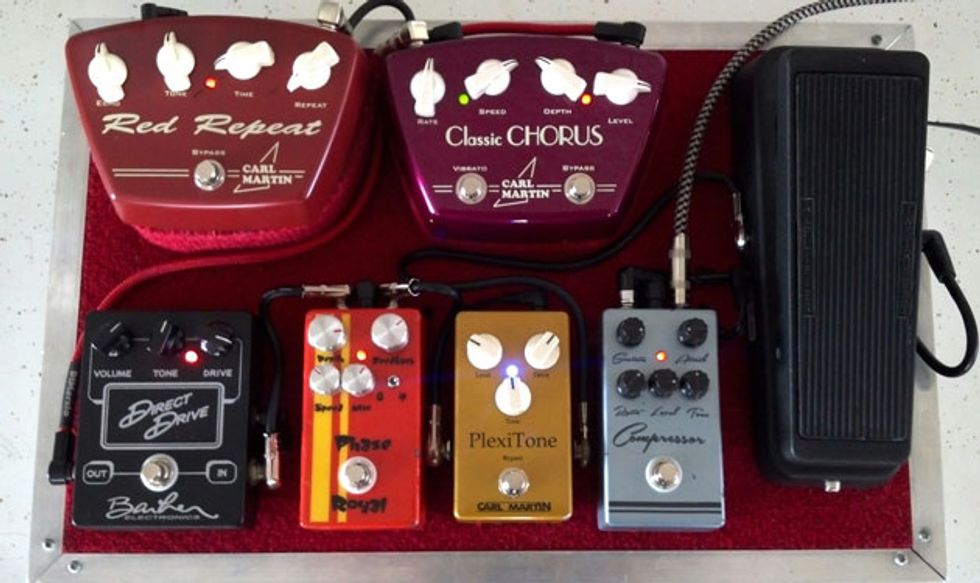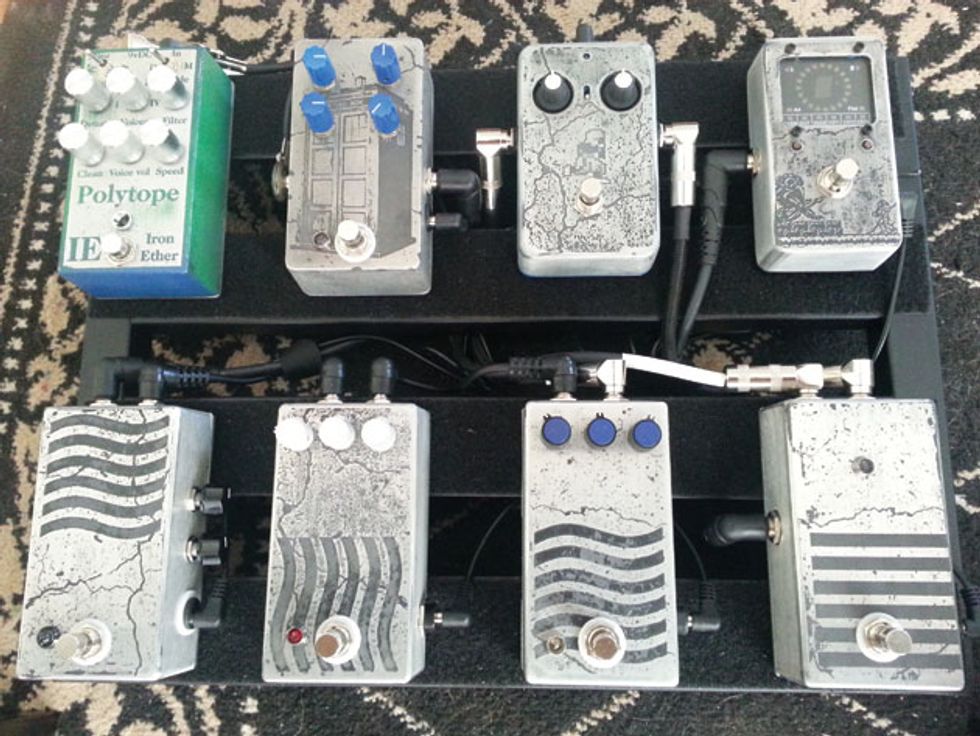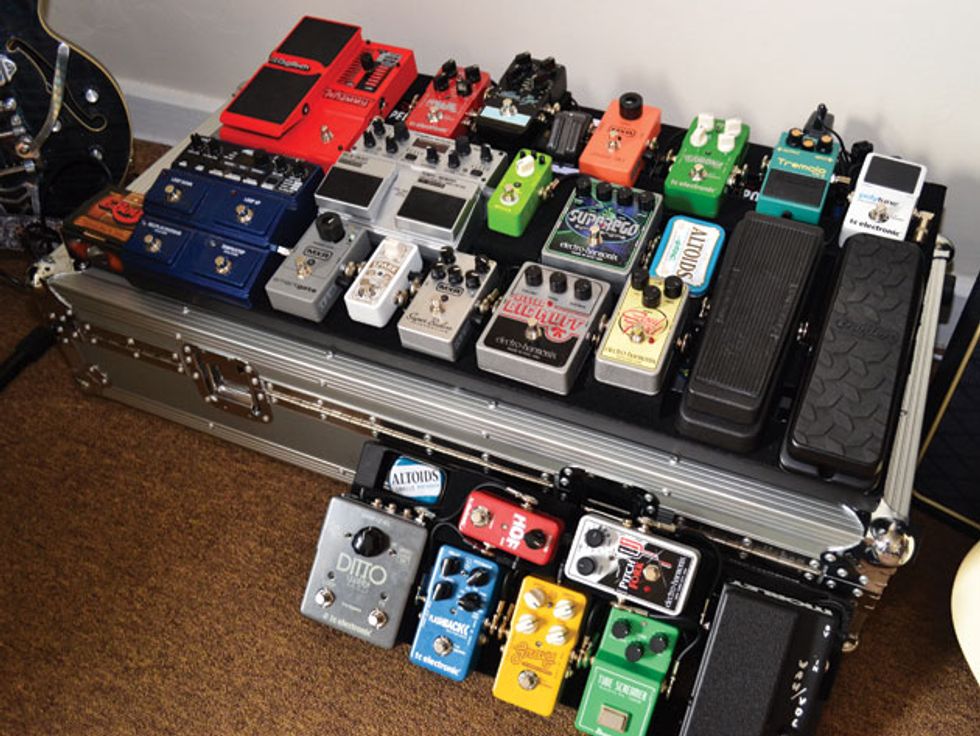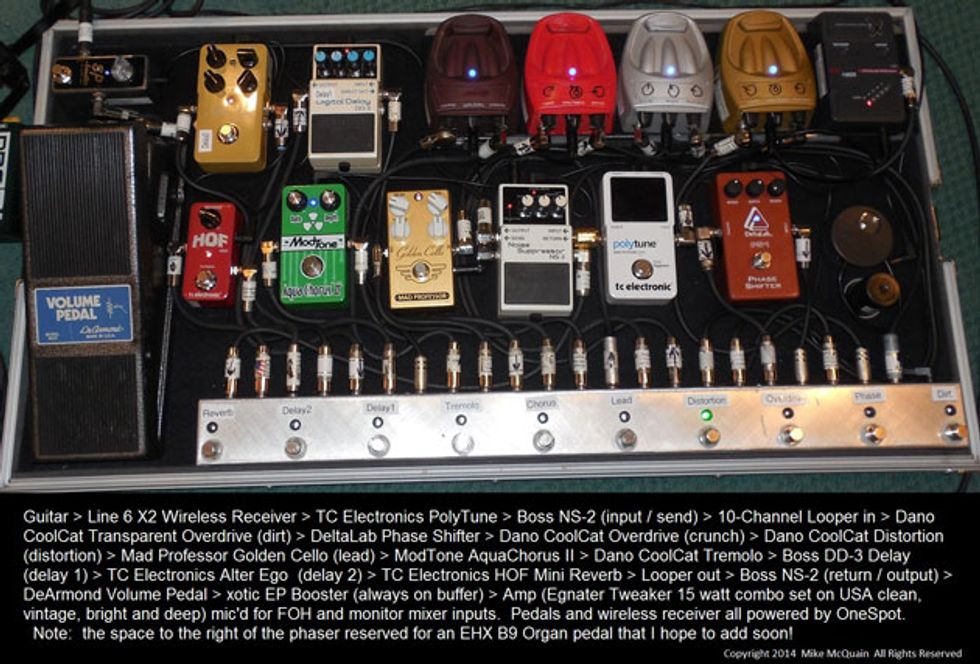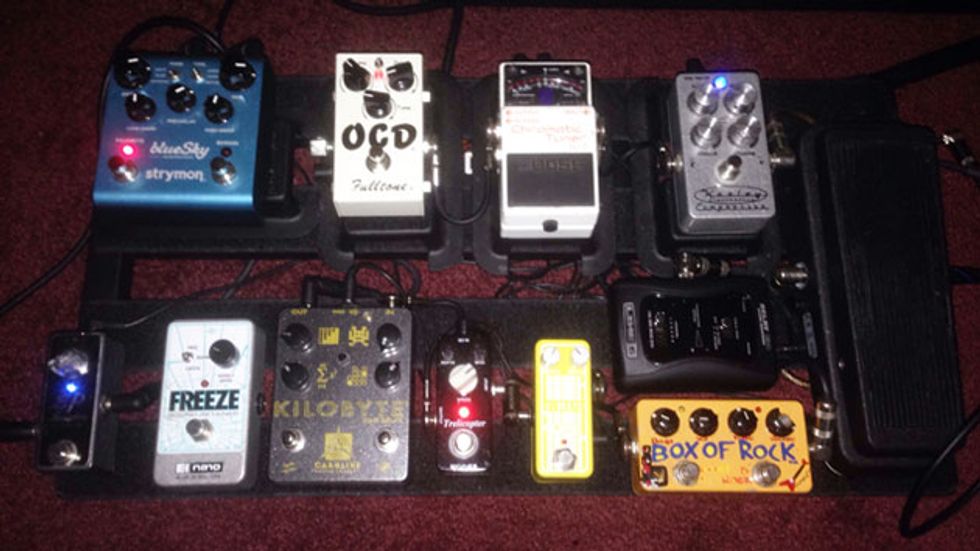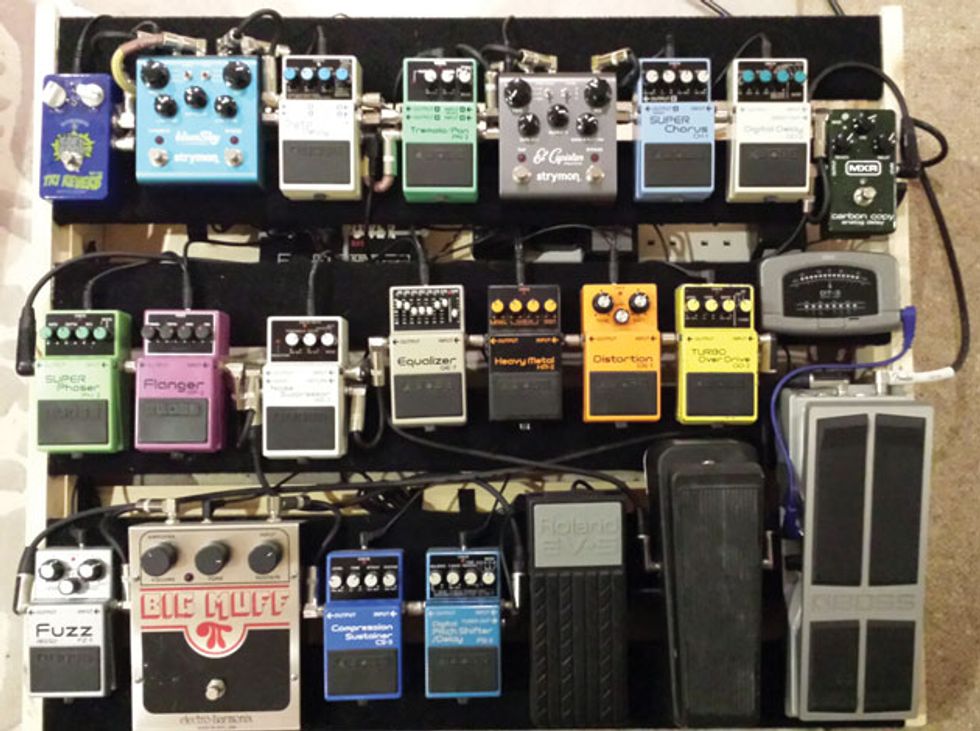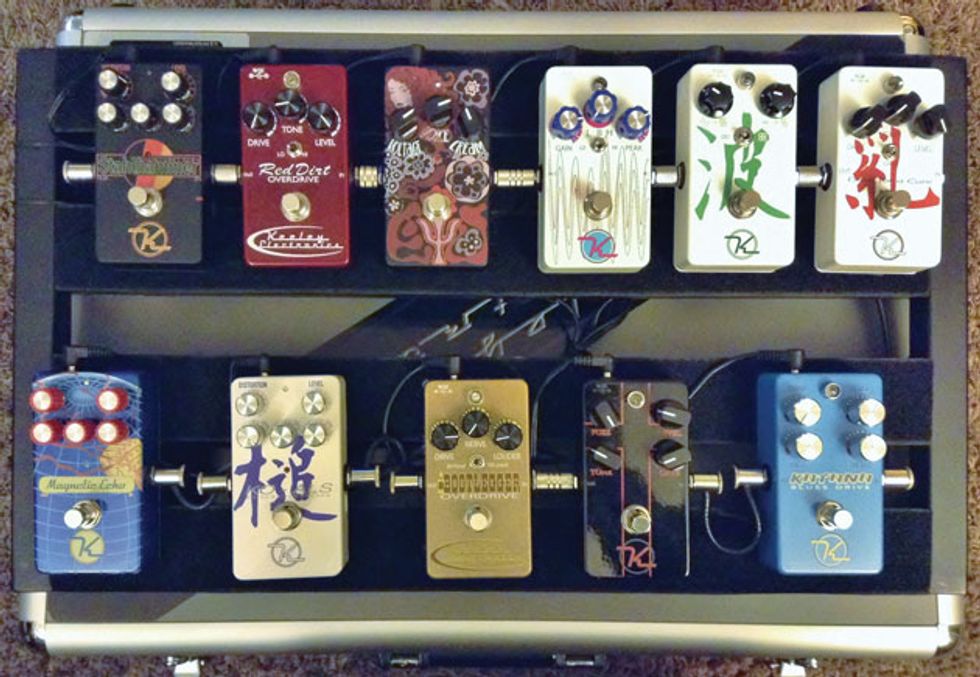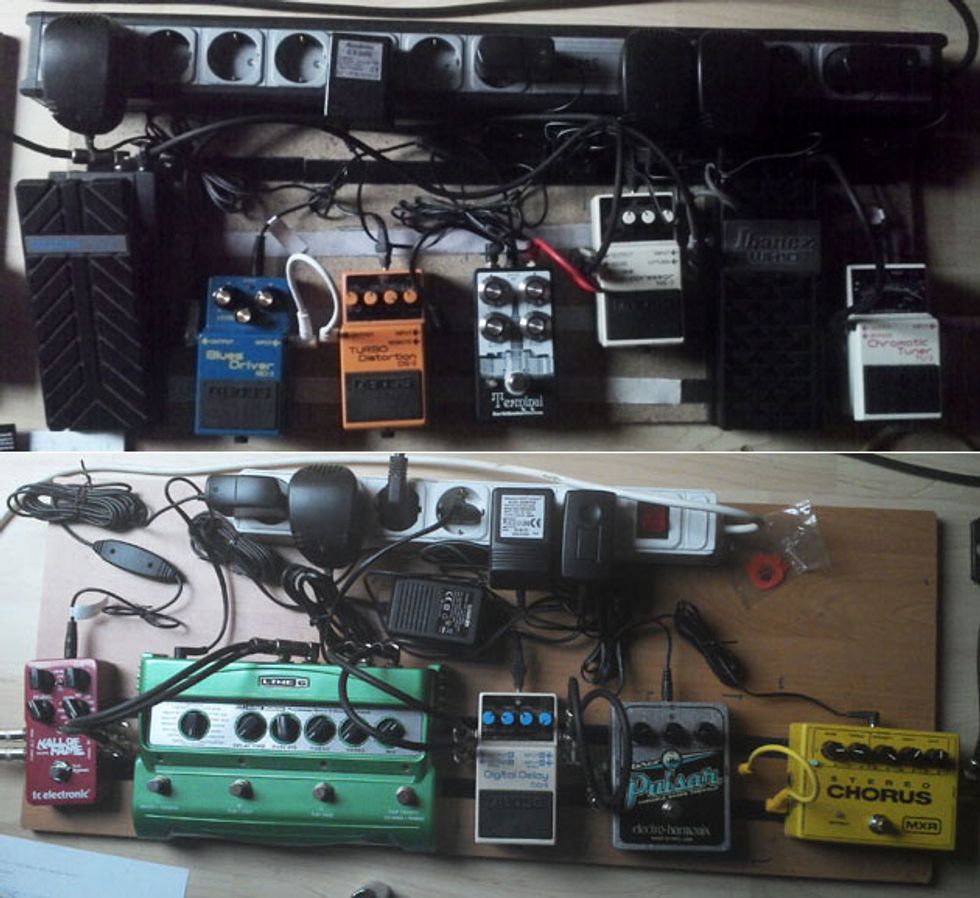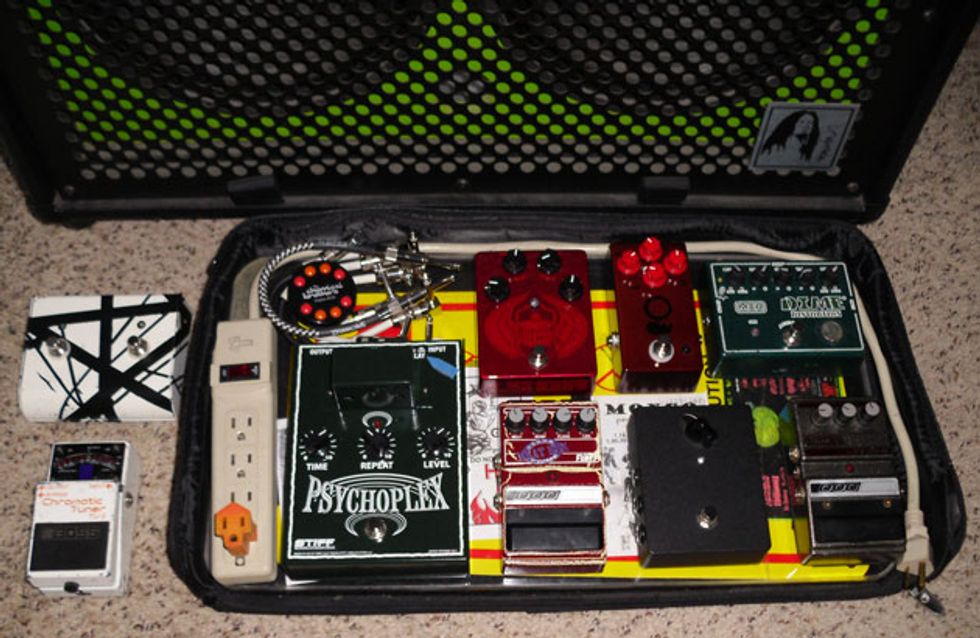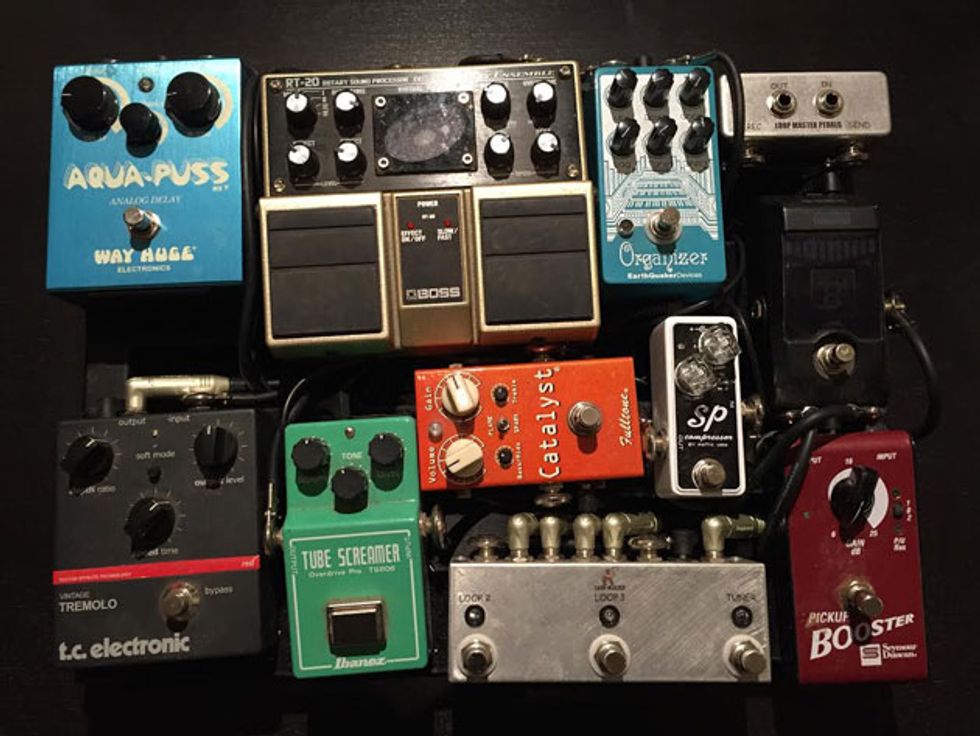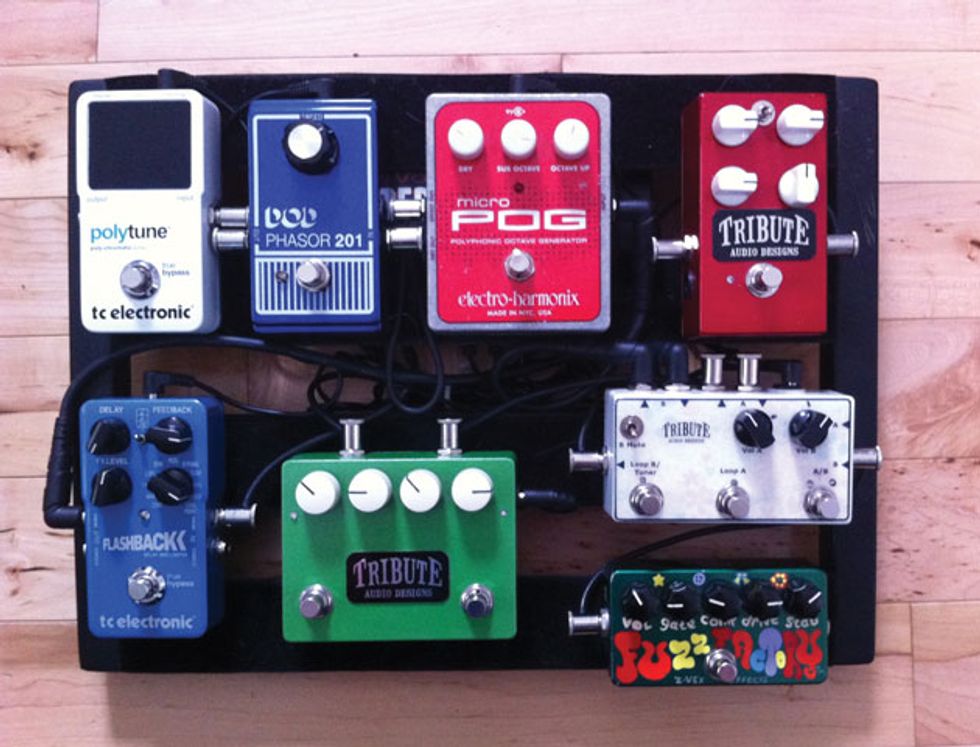 Ready for some self-inflicted pedal envy? Just check out the extraordinary setups from some of our fellow players. These recent submissions include a crafty "skateboard," a fuzz "smorgasboard," and submissions from a few players who may have gone "overboard." (Puns intended.)
Pedal lust has no end—these pedalboard pics keep rolling in, and there are plenty more where these came from. Check out other reader boards at premierguitar.com.