Guitarists from around the globe give us tours of their stomping grounds.
Dan Smith: MXR Central
Rhode Island guitarist Dan Smith's Pedaltrain board is home to a JHS Little Black Buffer, a Boss TU-2 tuner, a Vox Satriani Big Bad Wah, an Electro-Harmonix Micro POG, two Xotic Effects boosters (a BB Preamp and an EP Booster), and a host of MXR pedals: 6-band Graphic EQ, Micro Flanger, Black Label Chorus, Carbon Copy Delay, and Noise Clamp, with power via MXR's DC Brick.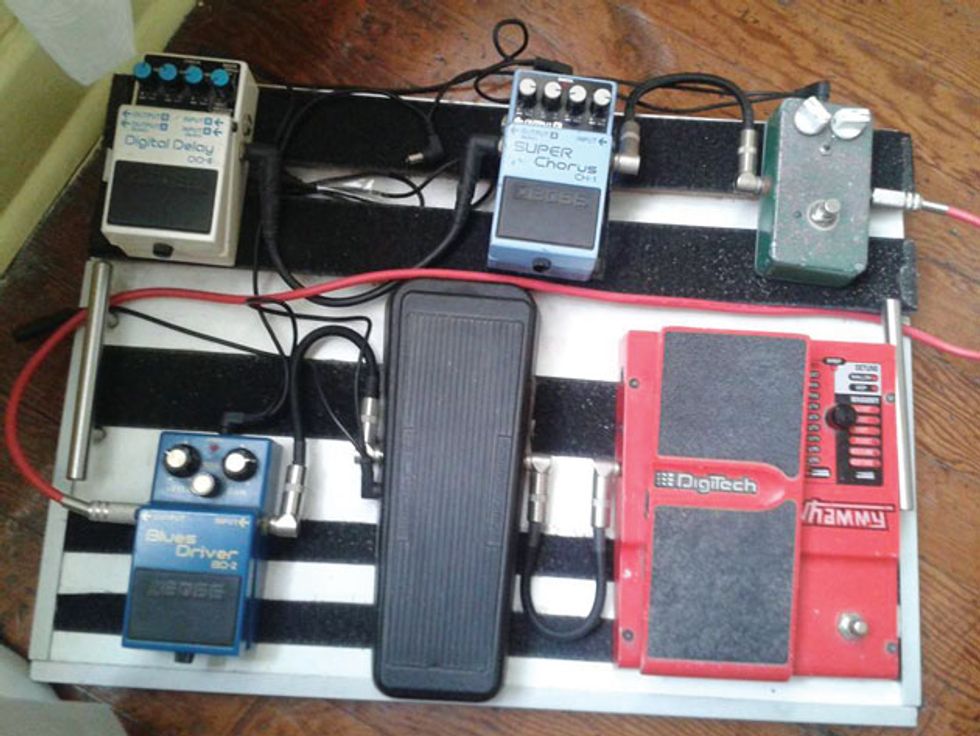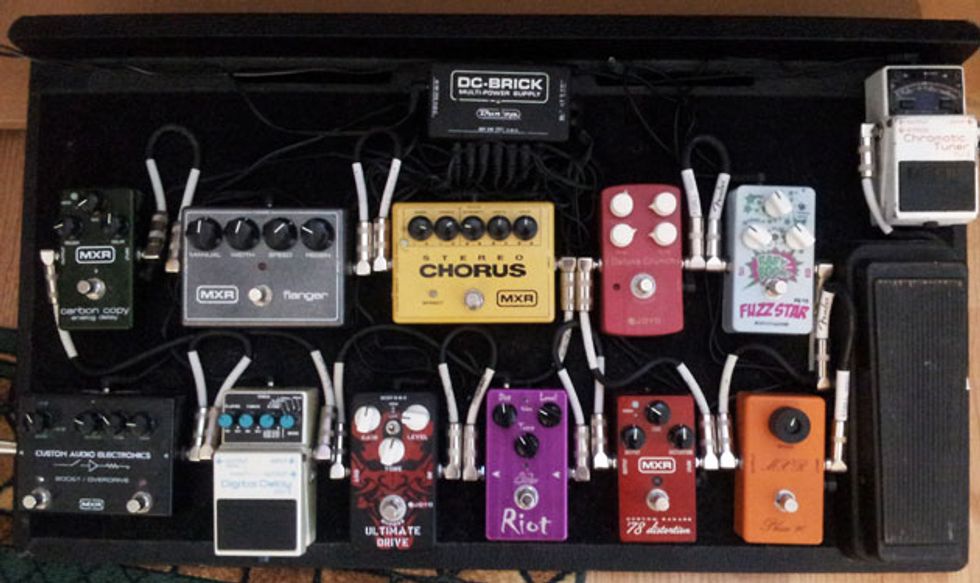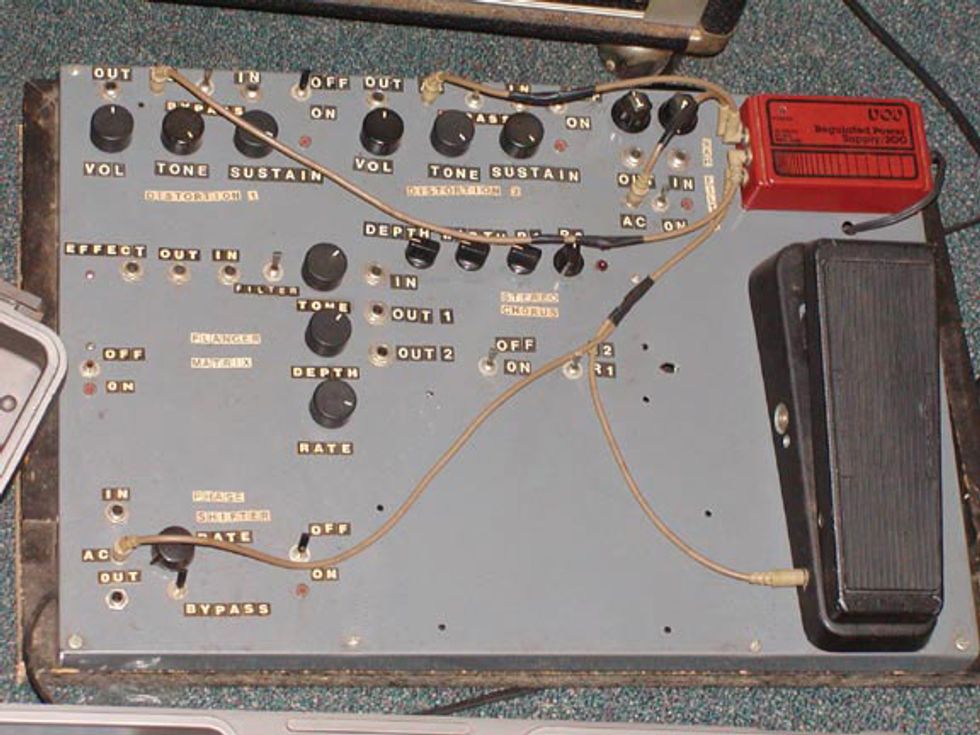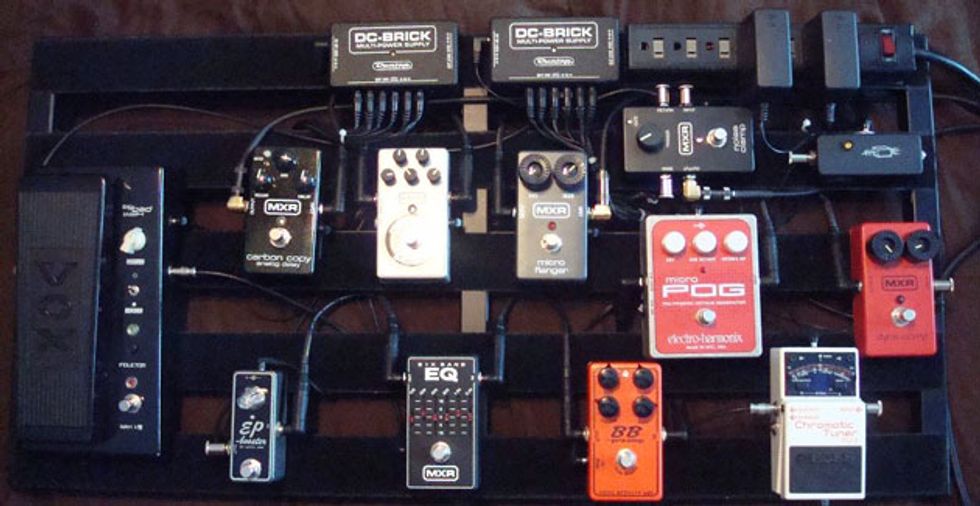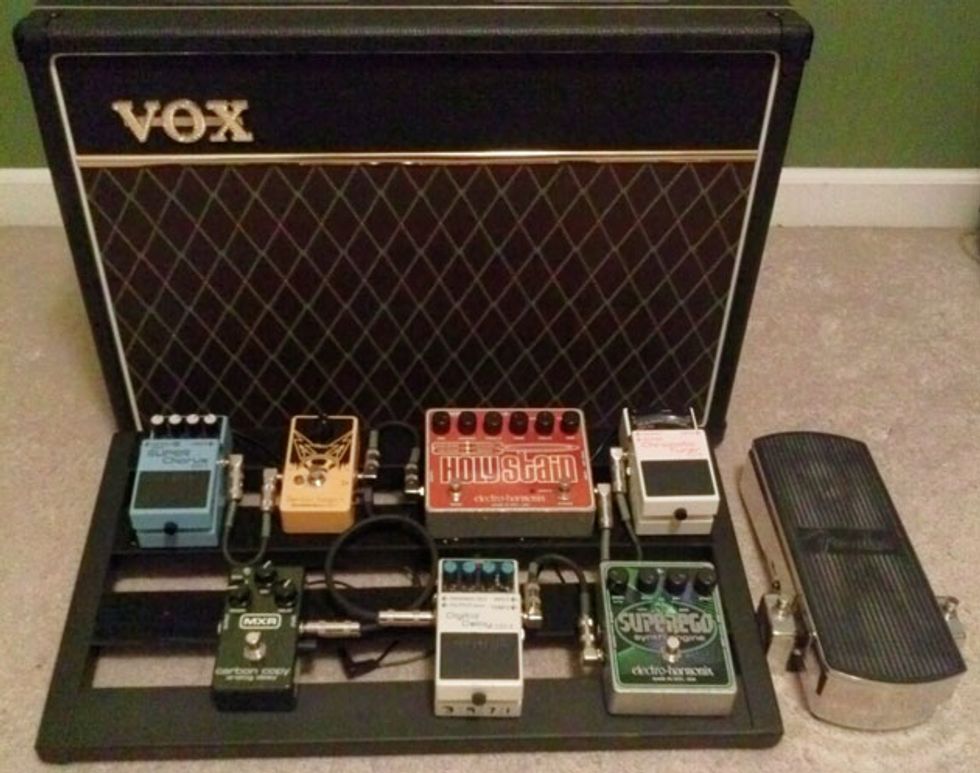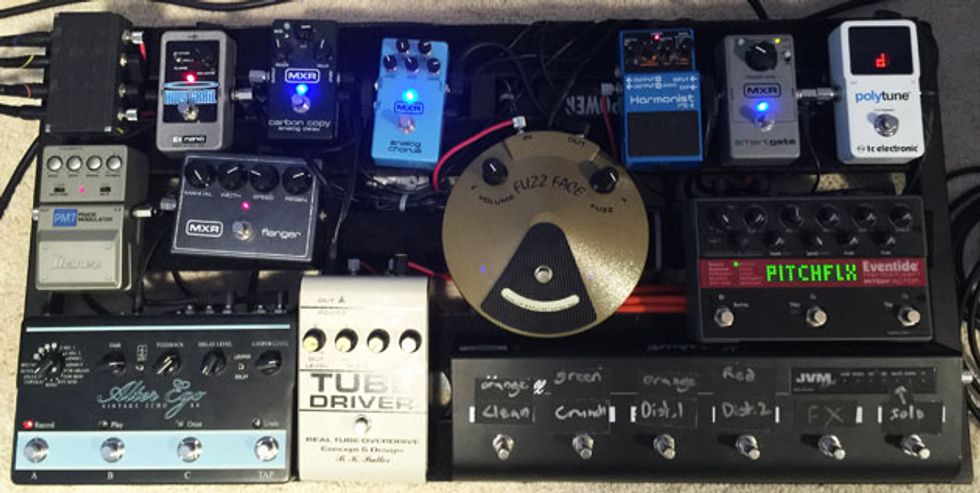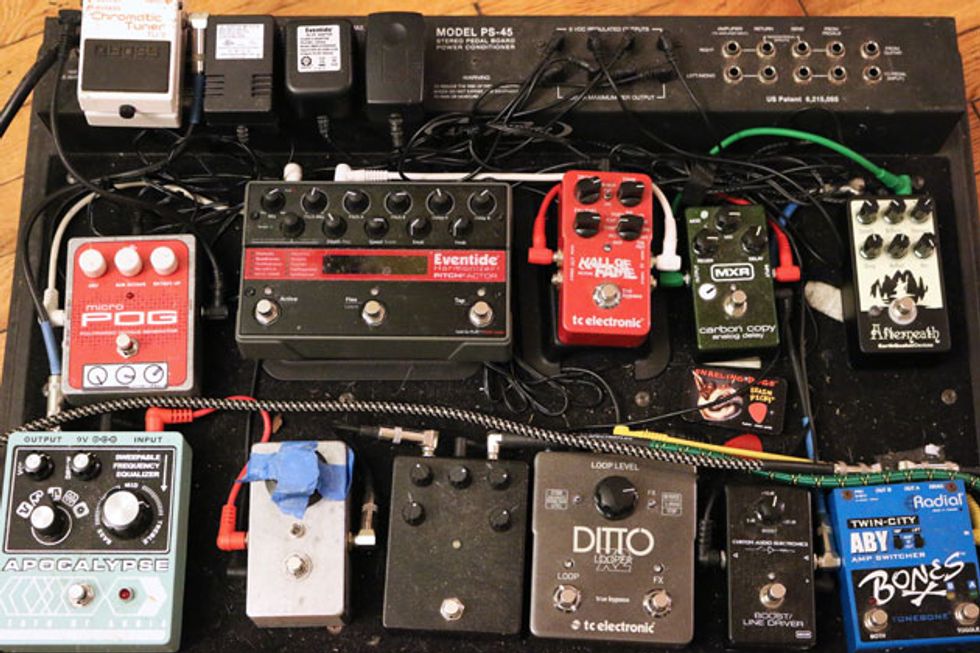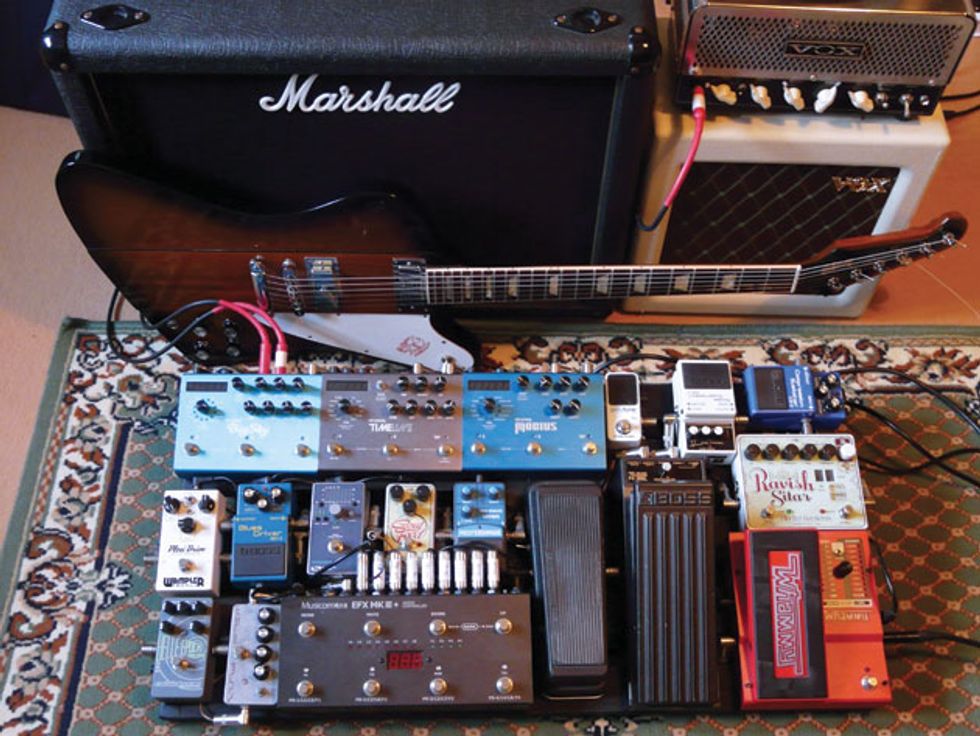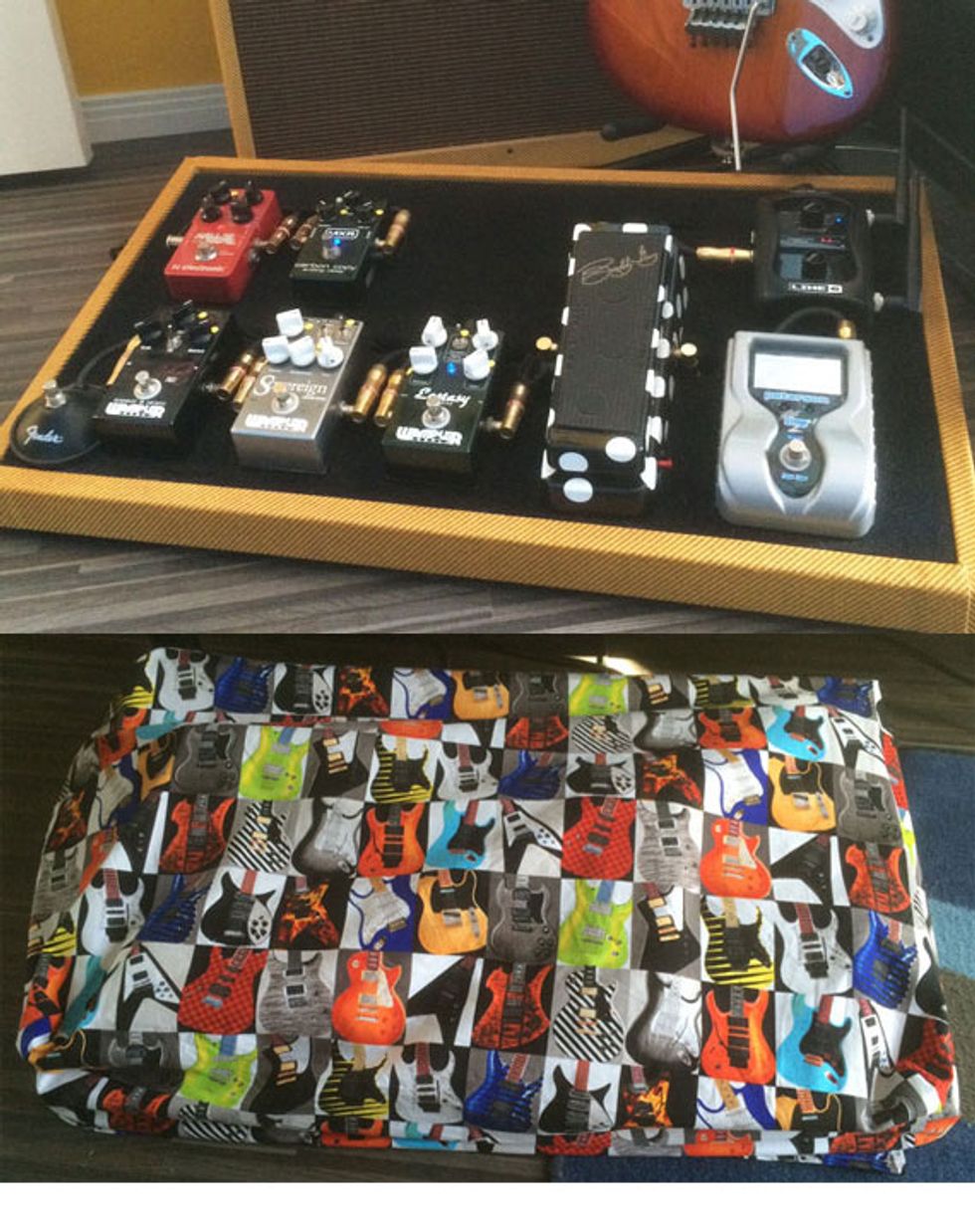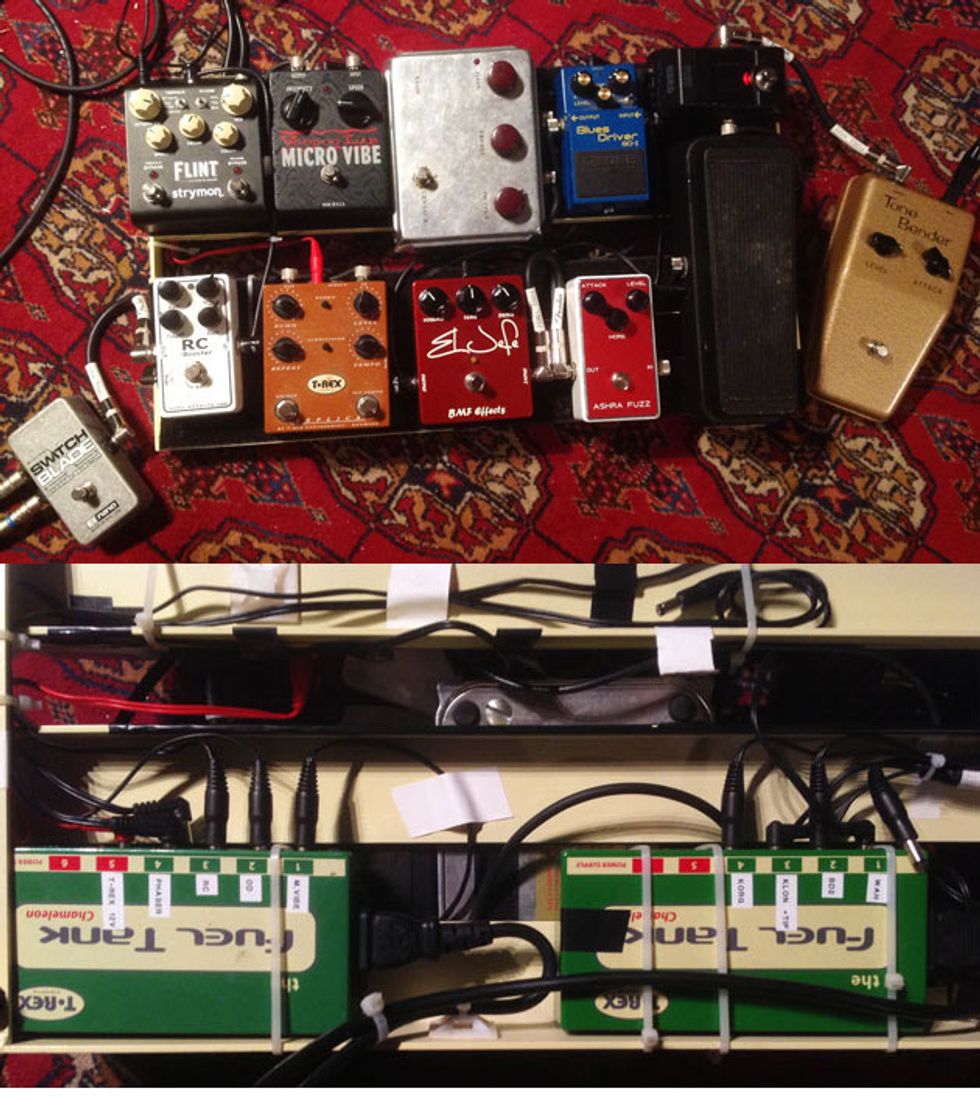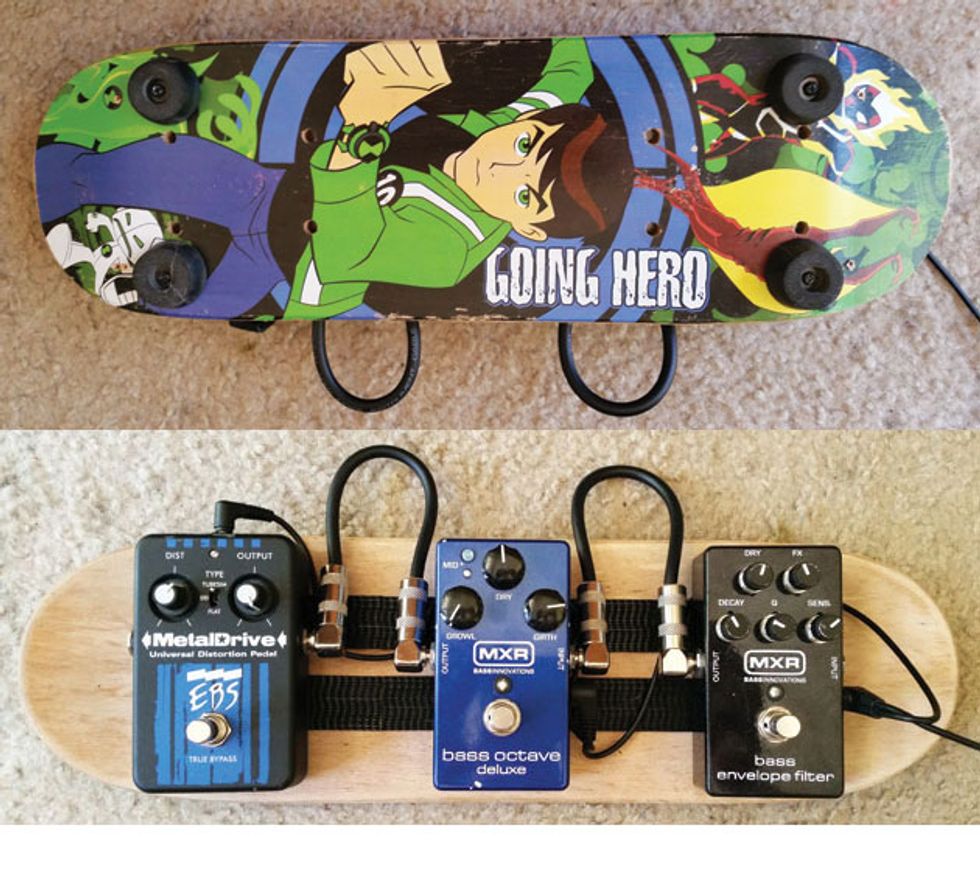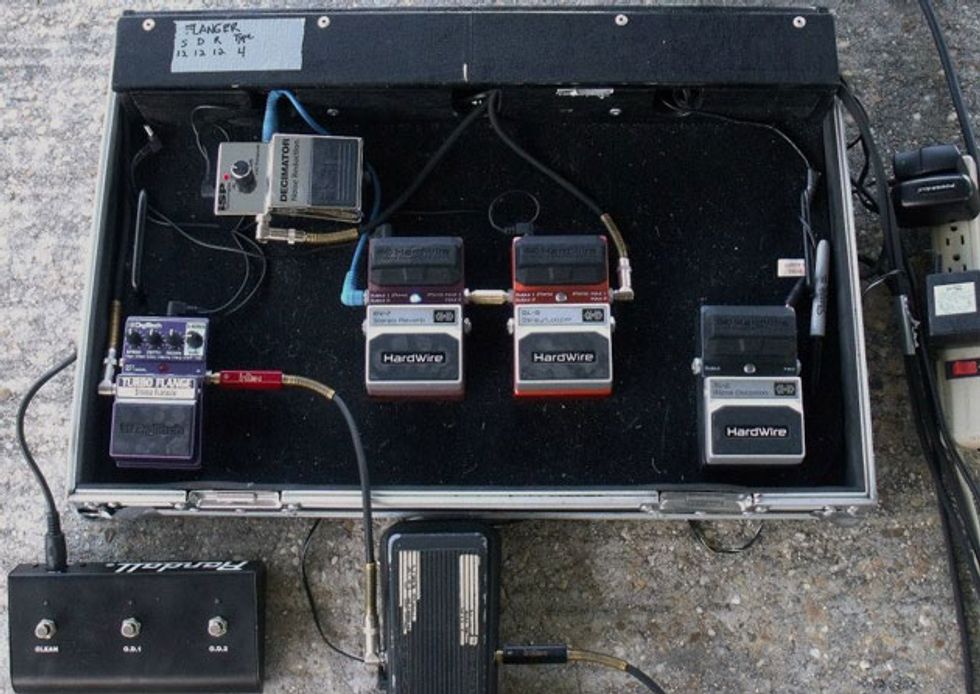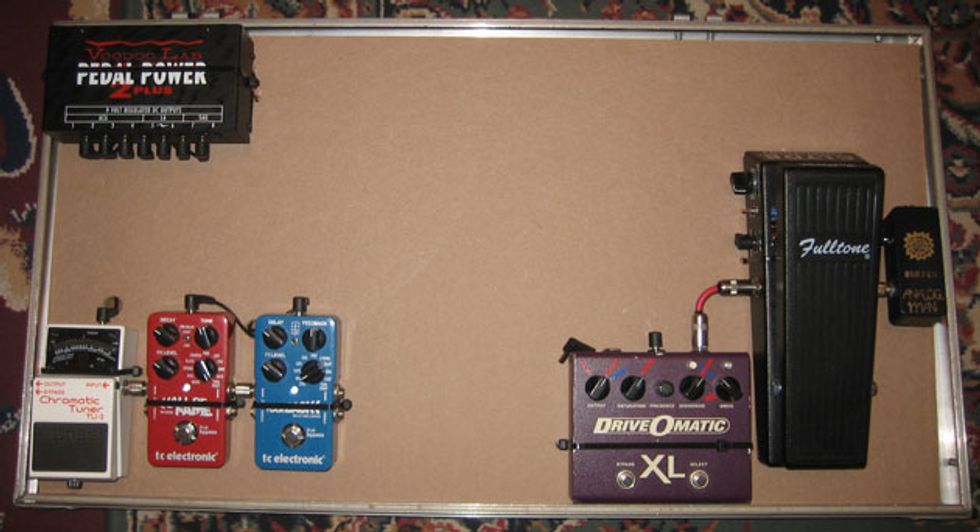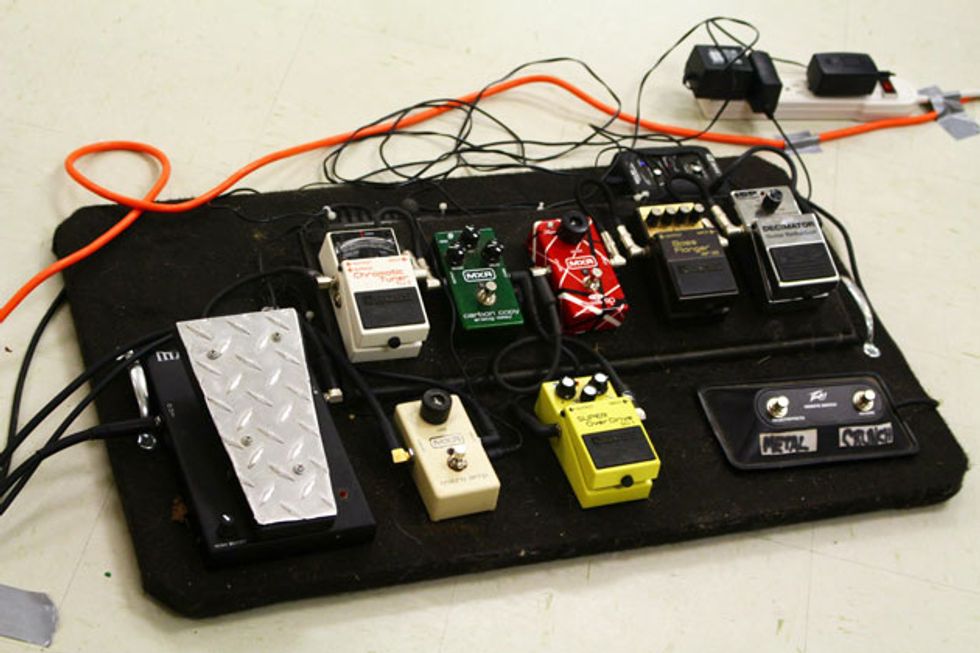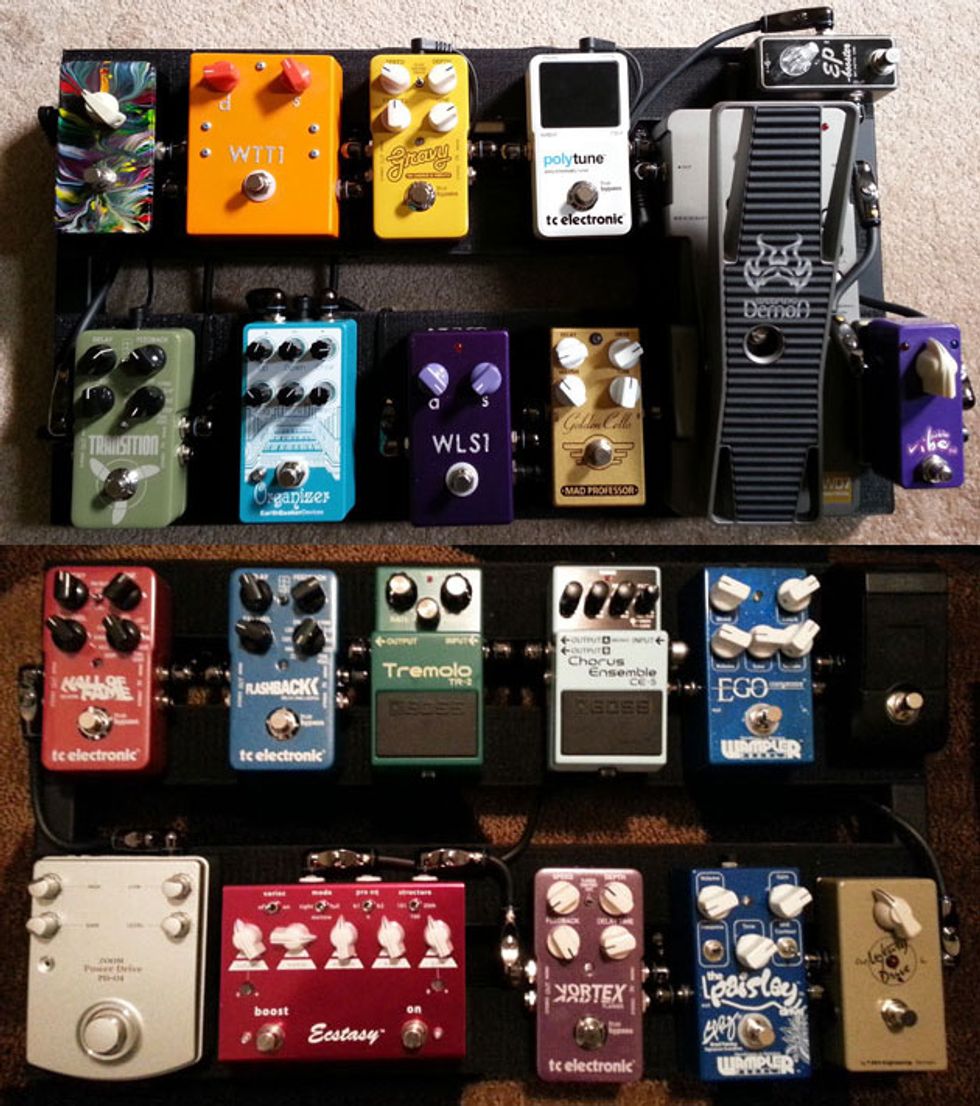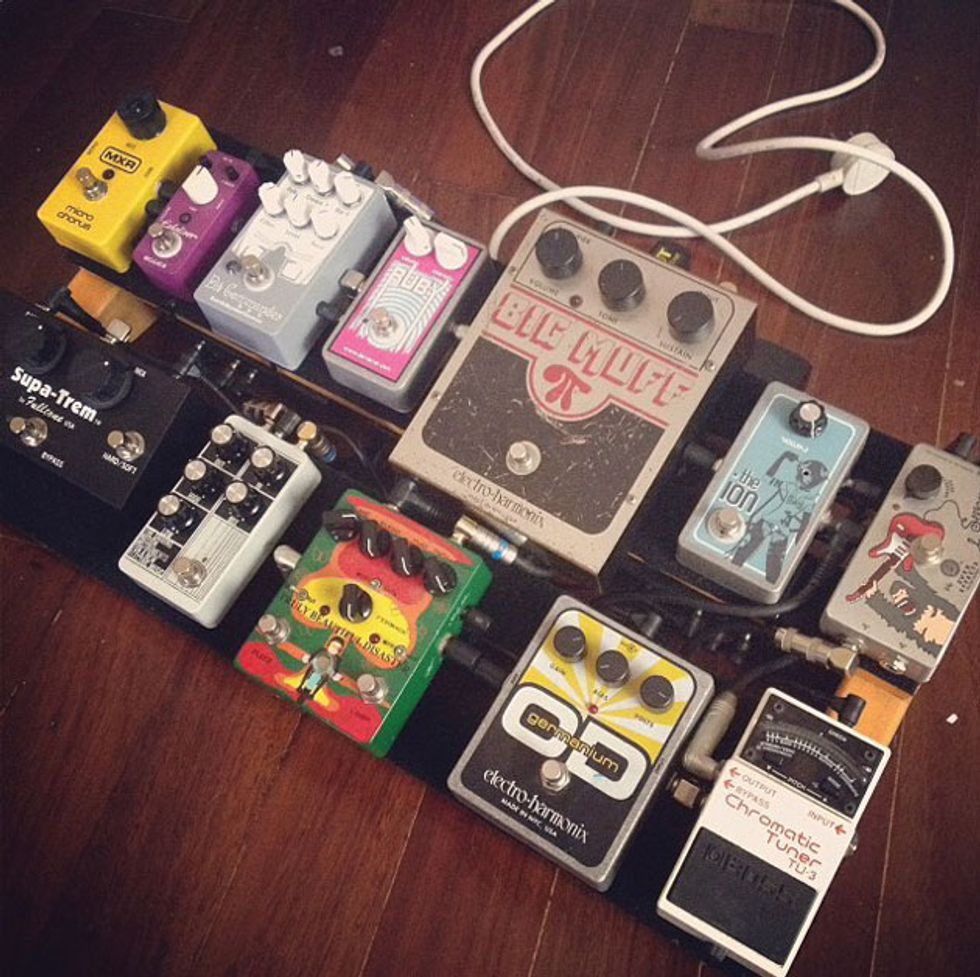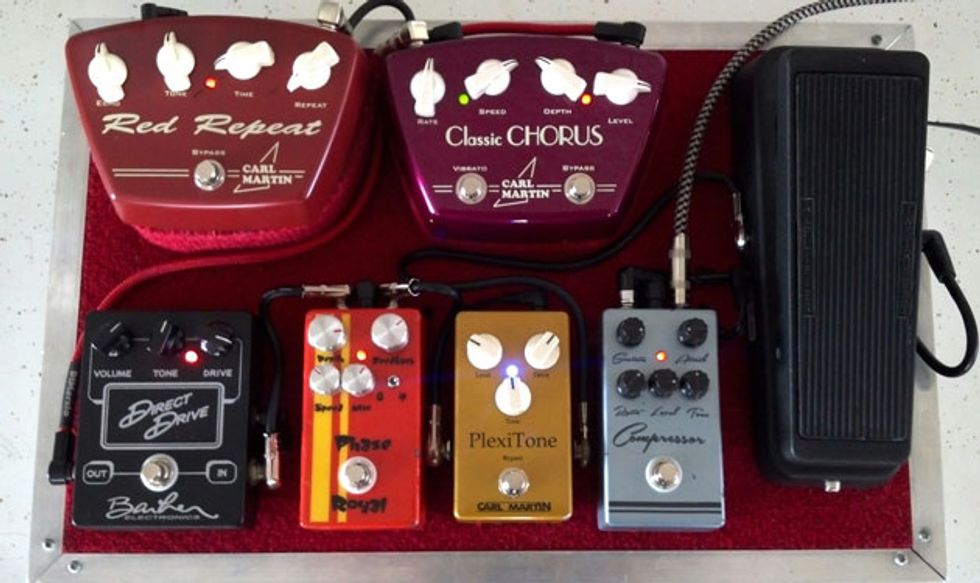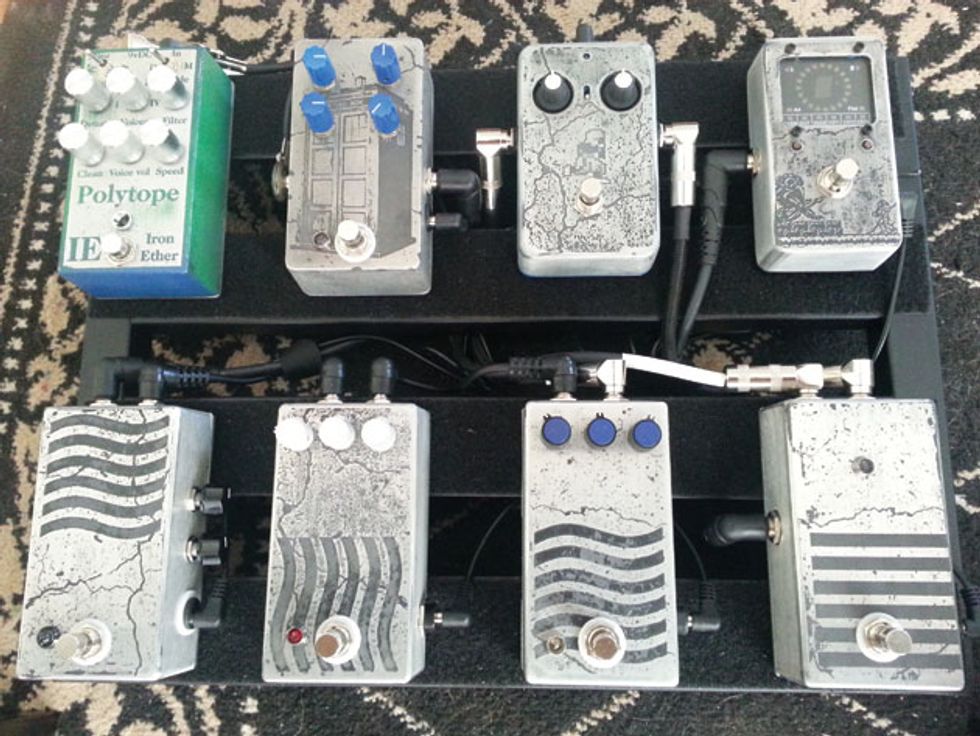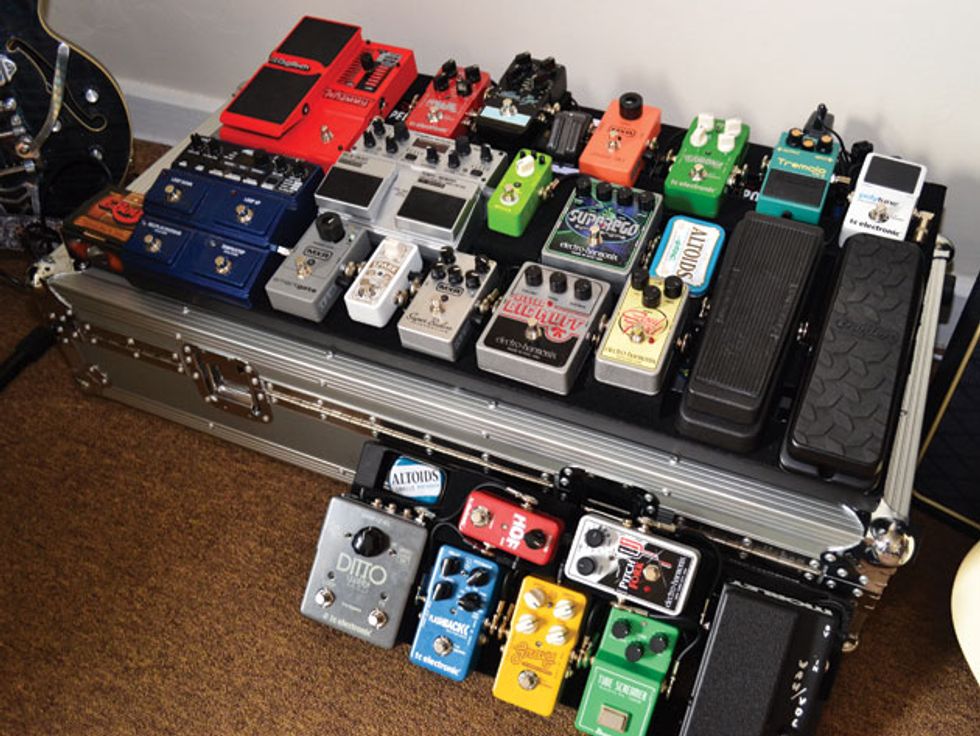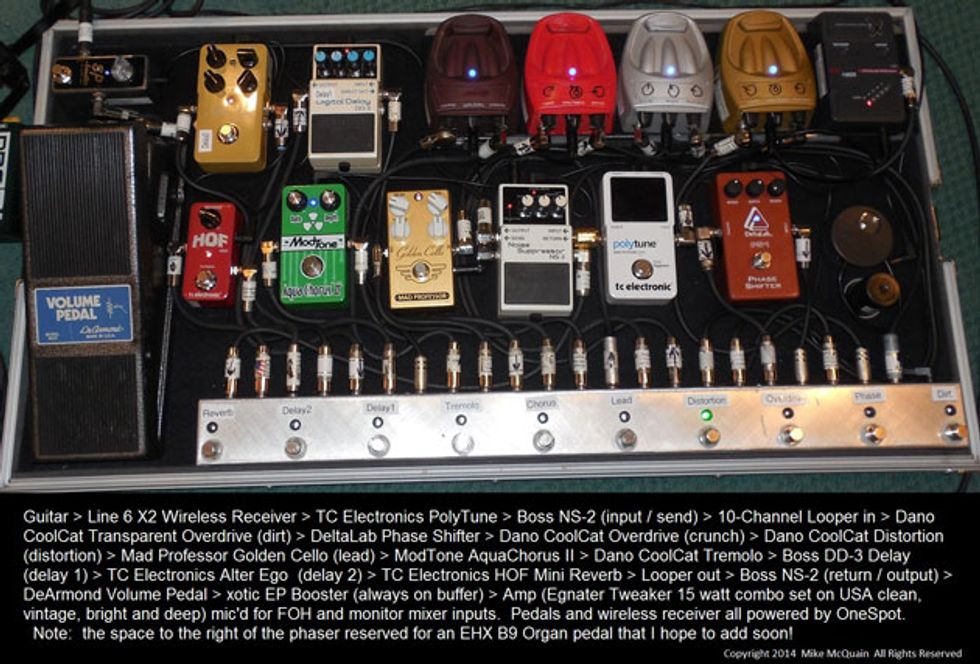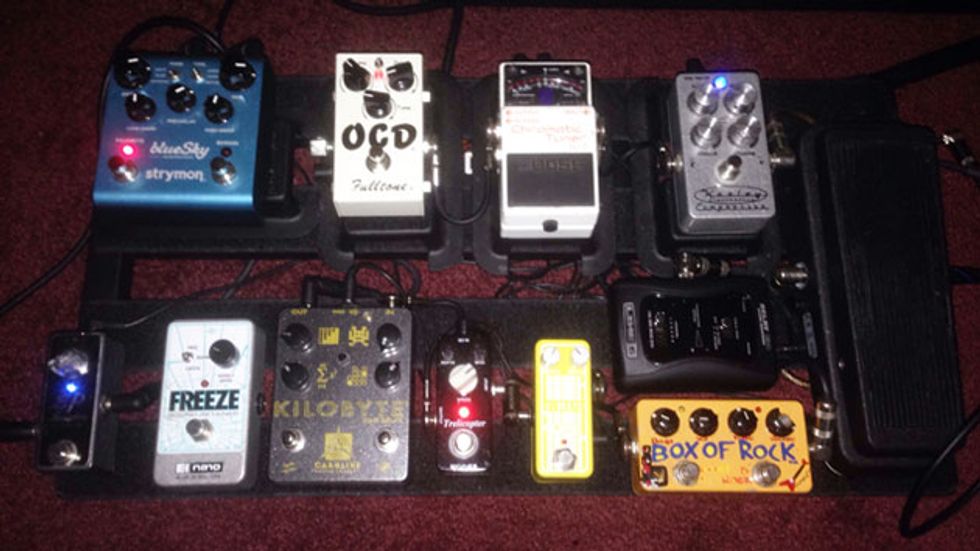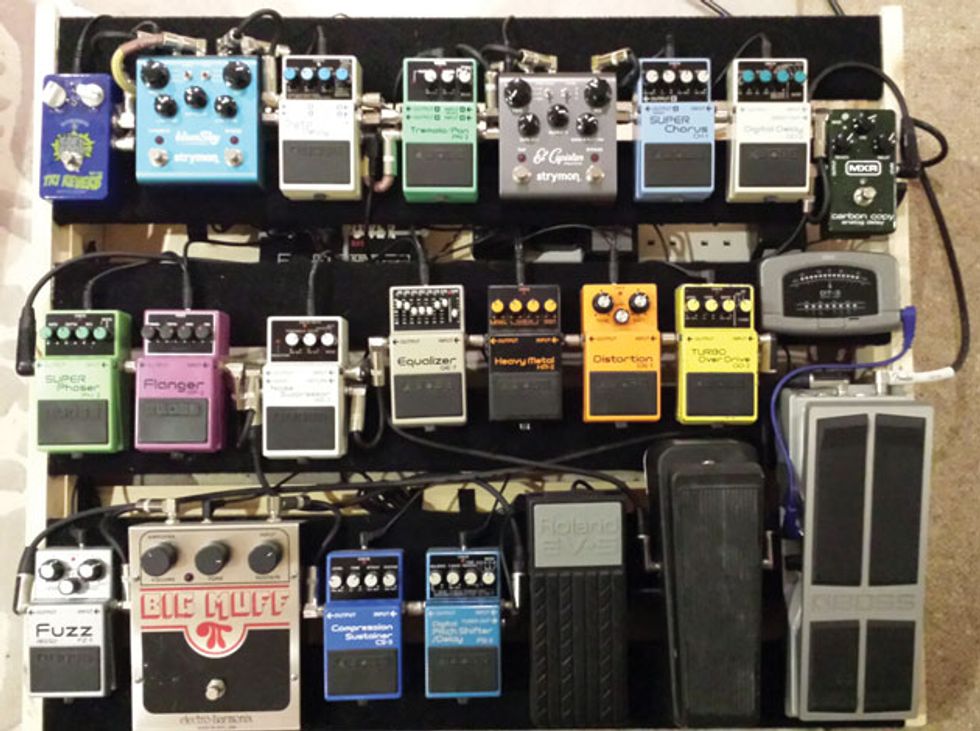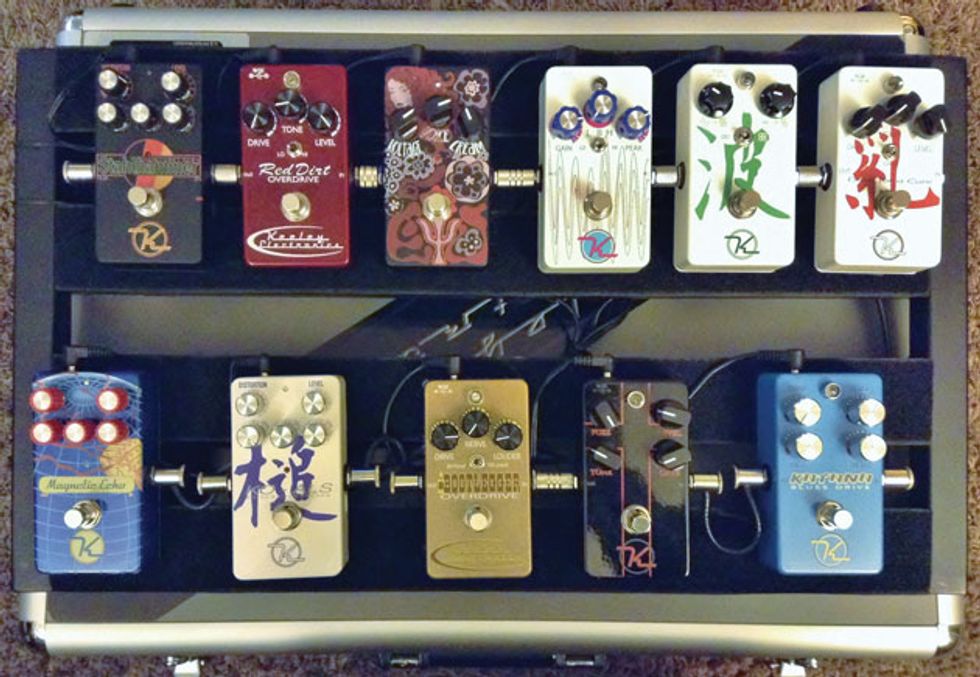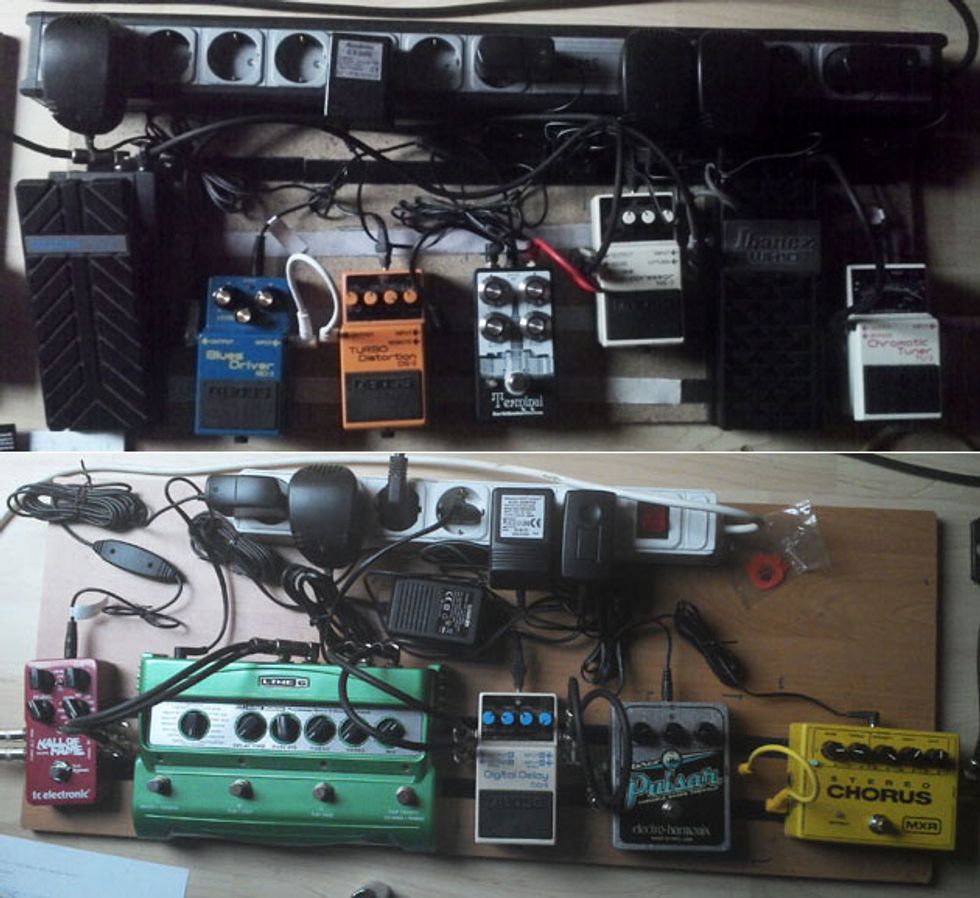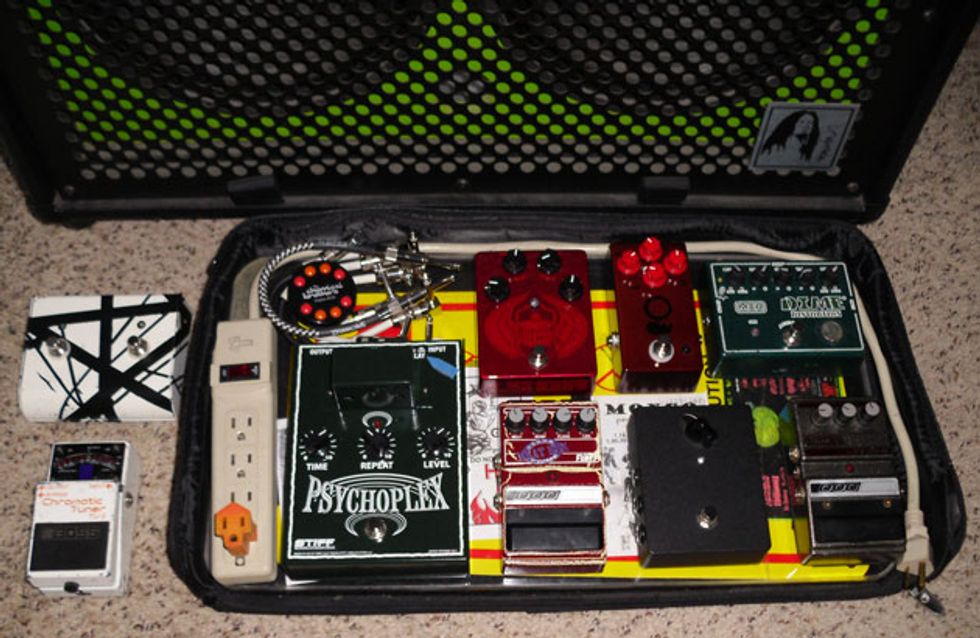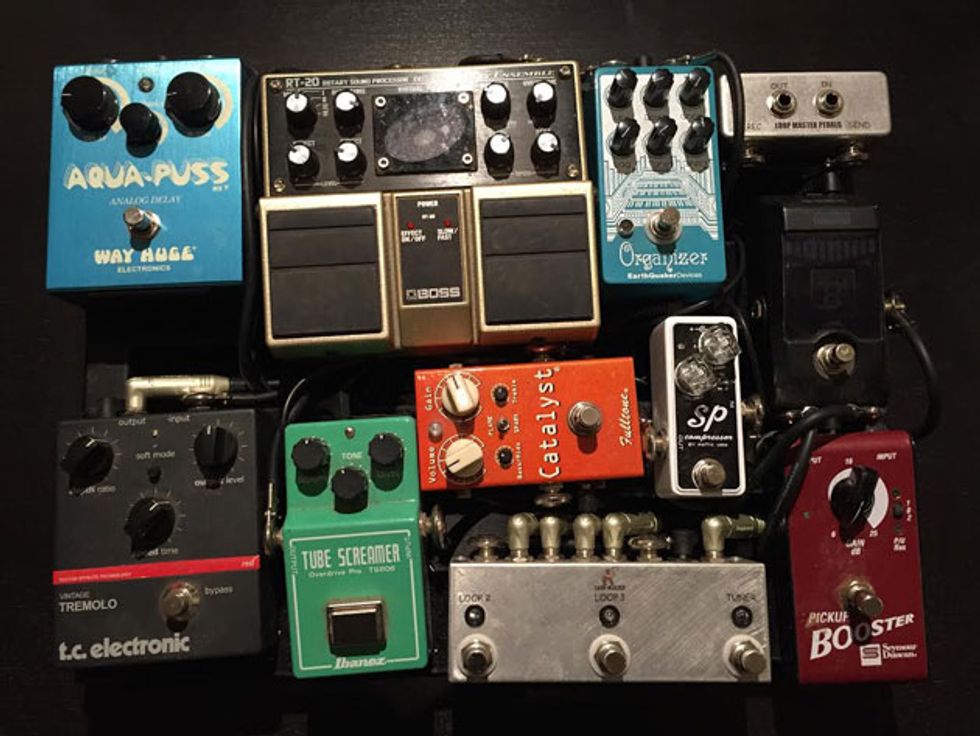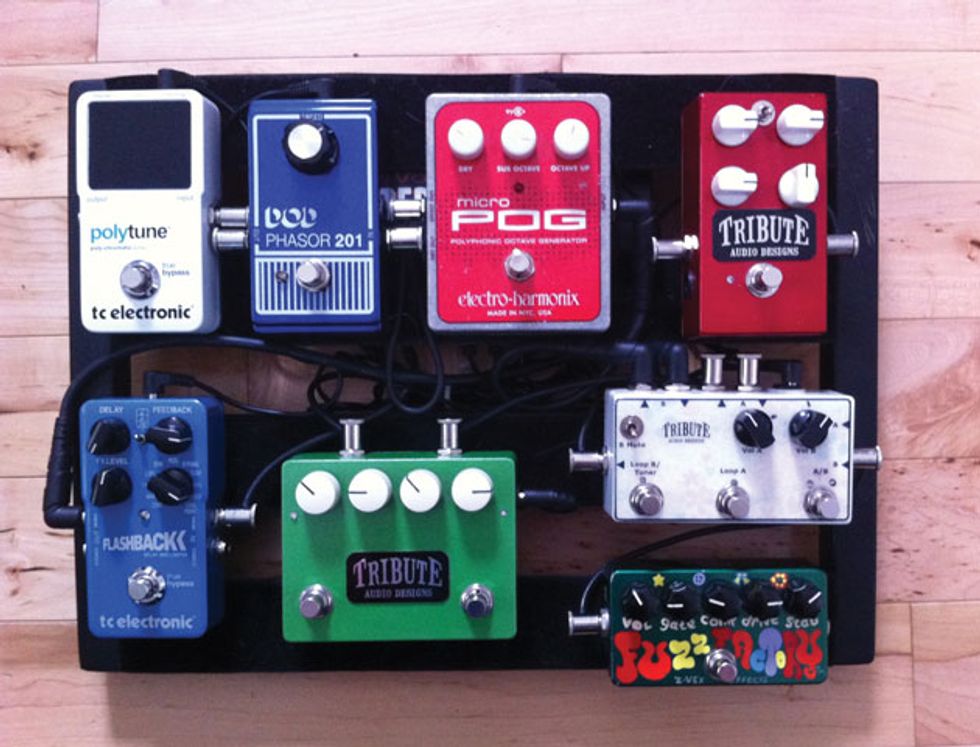 Ready for some self-inflicted pedal envy? Just check out the extraordinary setups from some of our fellow players. These recent submissions include a crafty "skateboard," a fuzz "smorgasboard," and submissions from a few players who may have gone "overboard." (Puns intended.)
Pedal lust has no end—these pedalboard pics keep rolling in, and there are plenty more where these came from. Check out other reader boards at premierguitar.com.