What Alex Lifeson and Geddy Lee are using on their "Clockwork Angels" tour.
Alex LIfeson's Gibson '59 Reissue
Lifeson had this Gibson '59 reissue outfitted with a Floyd Rose. For this guitar, and all of his other guitars other than his signature models, Lifeson uses Dean Markley .010-.052 strings.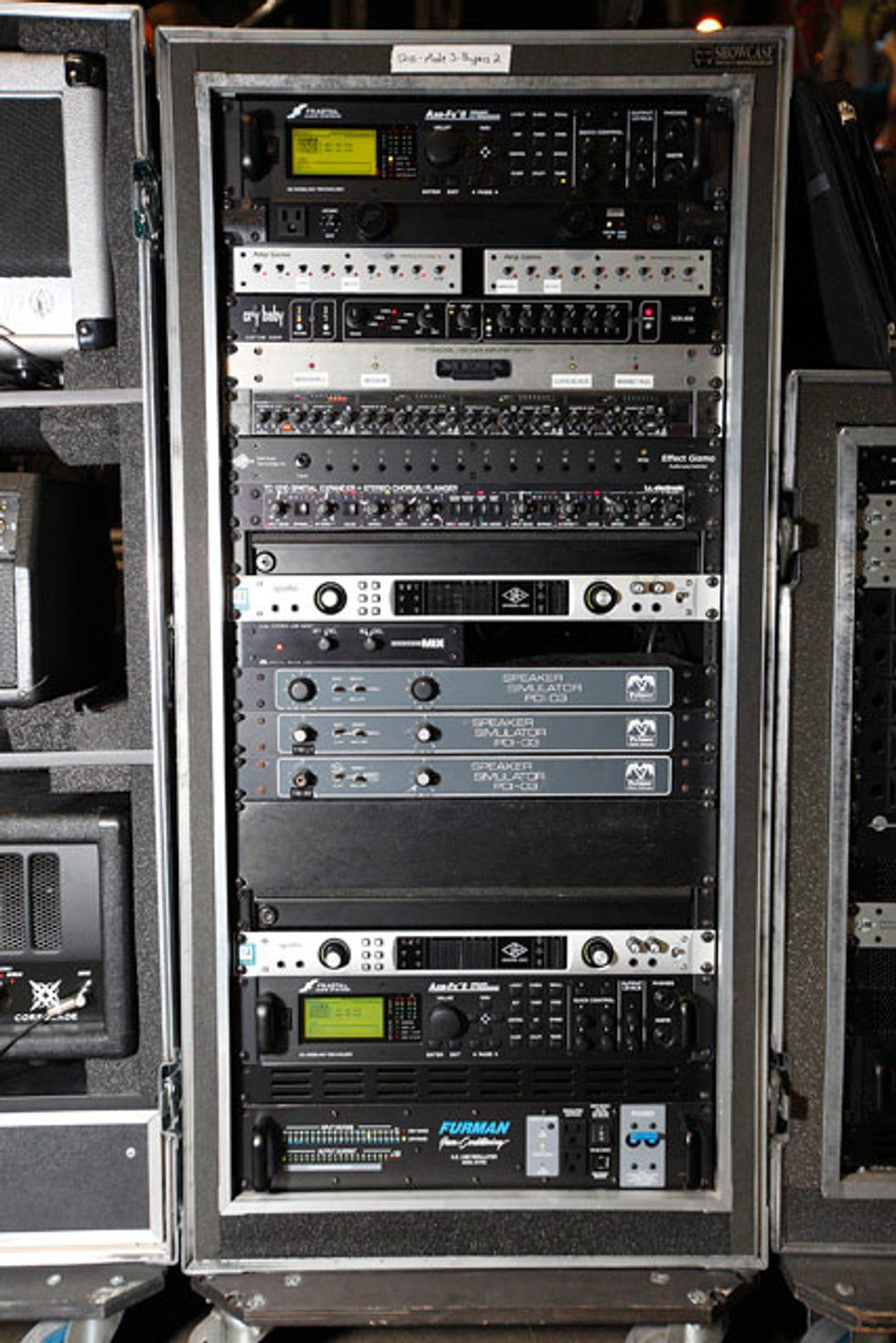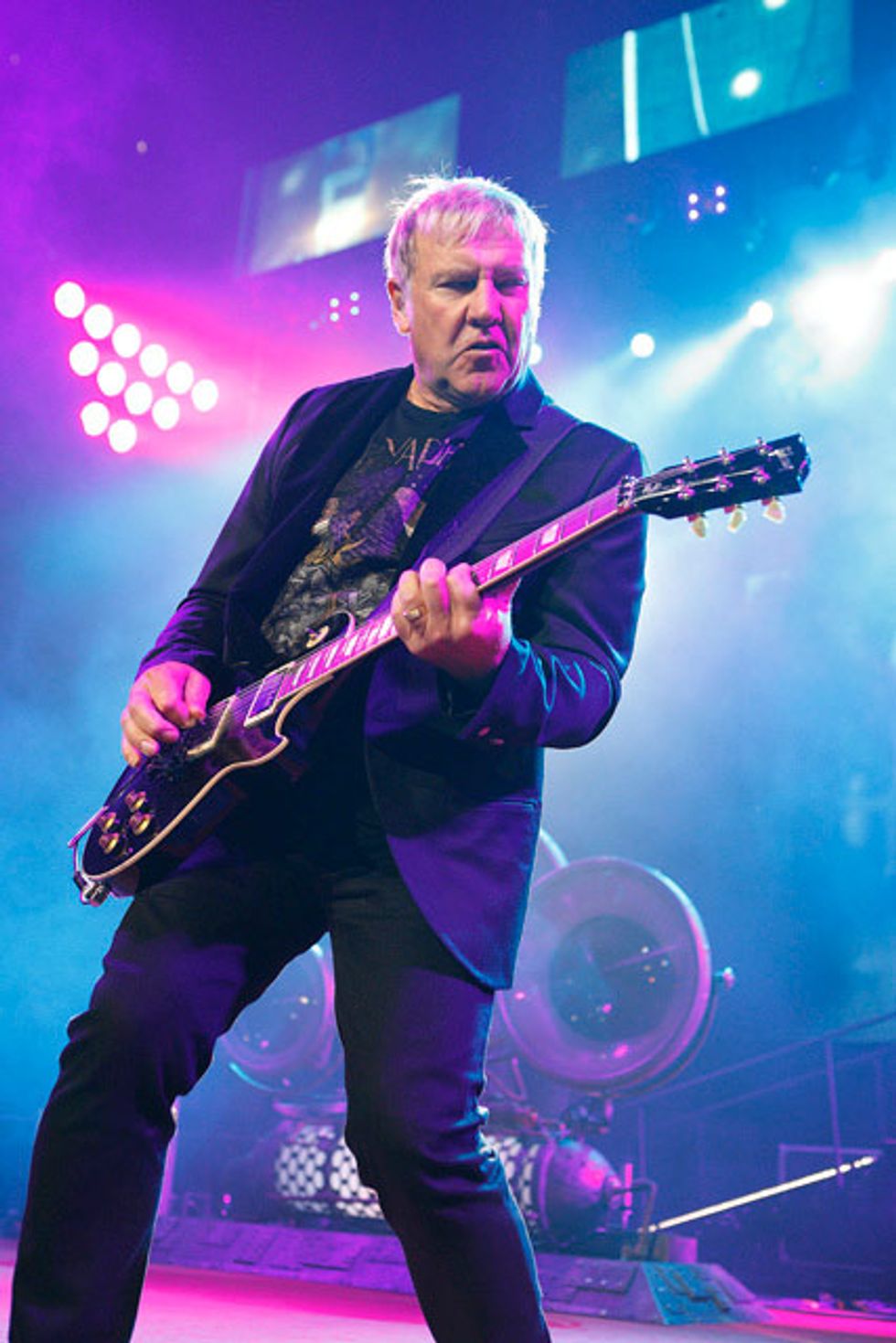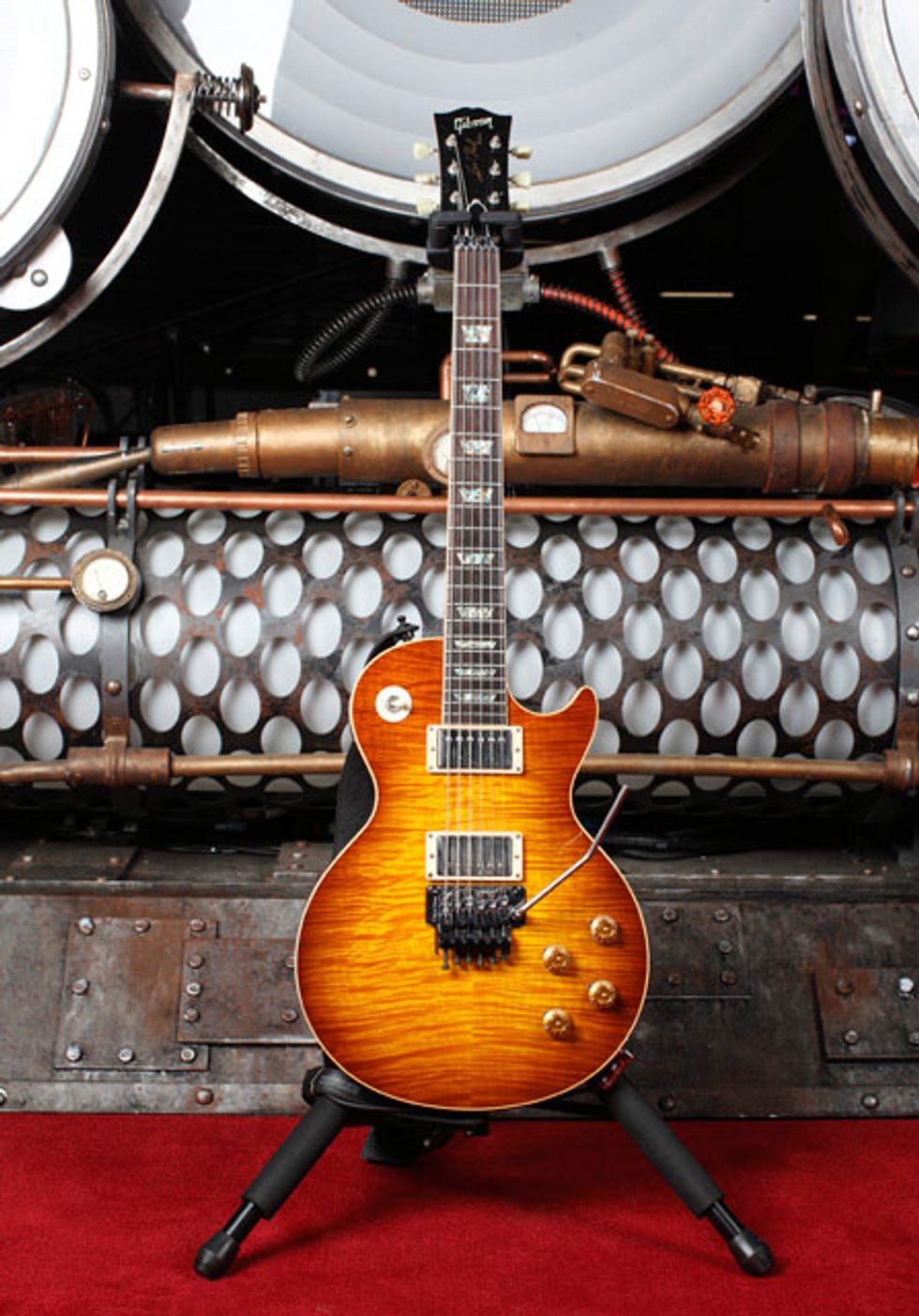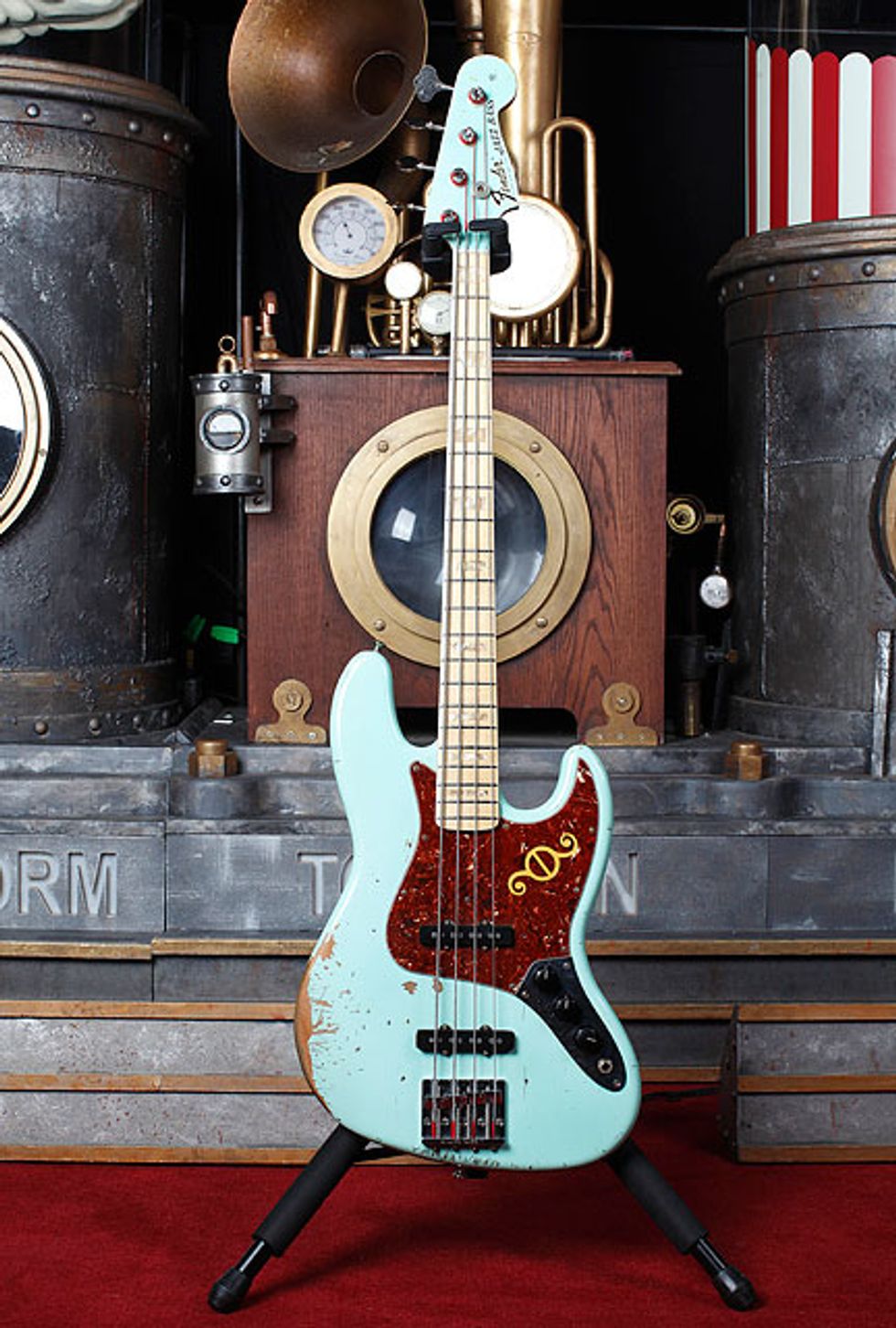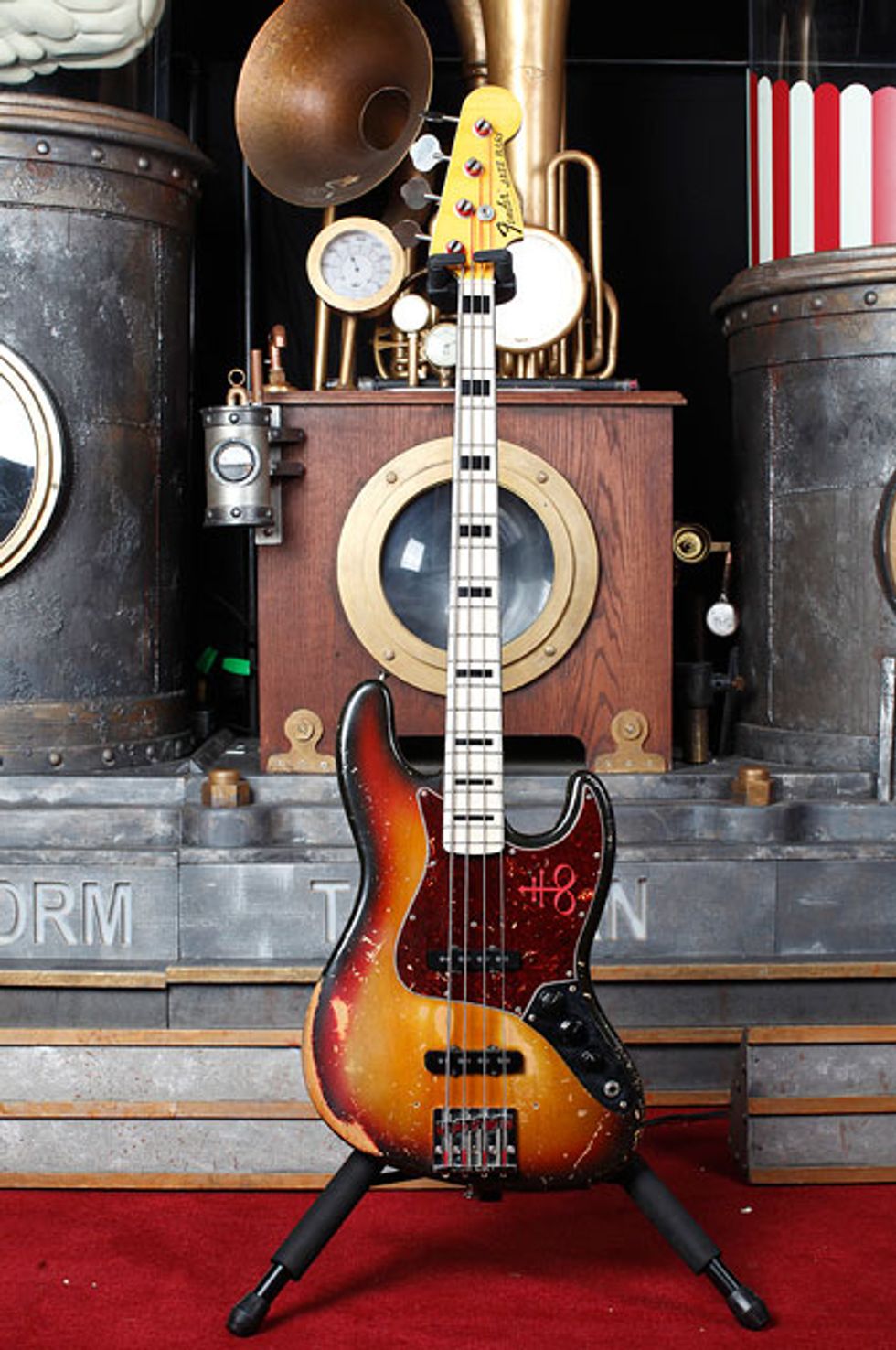 Click here
to read our interview with Alex and Geddy!