GALLERY: The David Gilmour Guitar Collection
An inside look at 10 of the Pink Floyd legend's most iconic guitars that will be sold at auction in New York on June 20.
1969 Martin D-35
David Gilmour purchased one of his most cherished Martins, this 1969 D-35, in 1971 while on the way to the famous Manny's Music in New York City. Gilmour had purchased his iconic "Black Strat" from Manny's just the year before. "It was a very New York experience—the sort of thing we English boys had seen in films," Gilmour told Christie's regarding his pilgrimages to buy guitars at Manny's in the '70s. "It's hard to describe, but it was a wonderful place." However, this Martin D-35 came into his possession while he was en route to Manny's, not in the store itself.
At that time, there was as much business happening on the sidewalks of Manhattan's 48th Street, where Manny's was located, as there was going on in the stores lining the block. Gilmour was approached on the street by a musician who was hawking a Martin D-35. Gilmour took a look inside the case, played the guitar a bit, and bought it on the spot. It became his primary studio acoustic for both Pink Floyd and his solo recordings for decades, most notably appearing on "Wish You Were Here" and "Shine On You Crazy Diamond," an homage to Pink Floyd co-founder Syd Barrett, who left the band in 1968.
"There's a great quote from Gilmour when he was interviewed by Desert Island Discs [a popular radio show on BBC Radio 4] years ago," says Christie's musical instruments specialist Kerry Keane. "They asked him, 'What would you need on a desert island?' and he basically said, 'It's not what I need; it's what I have to have and that would be my Martin D-35. It's the best guitar I own. It's the guitar that's always by my side. I've written just about every piece of music using that guitar. My ideas come through that guitar.'"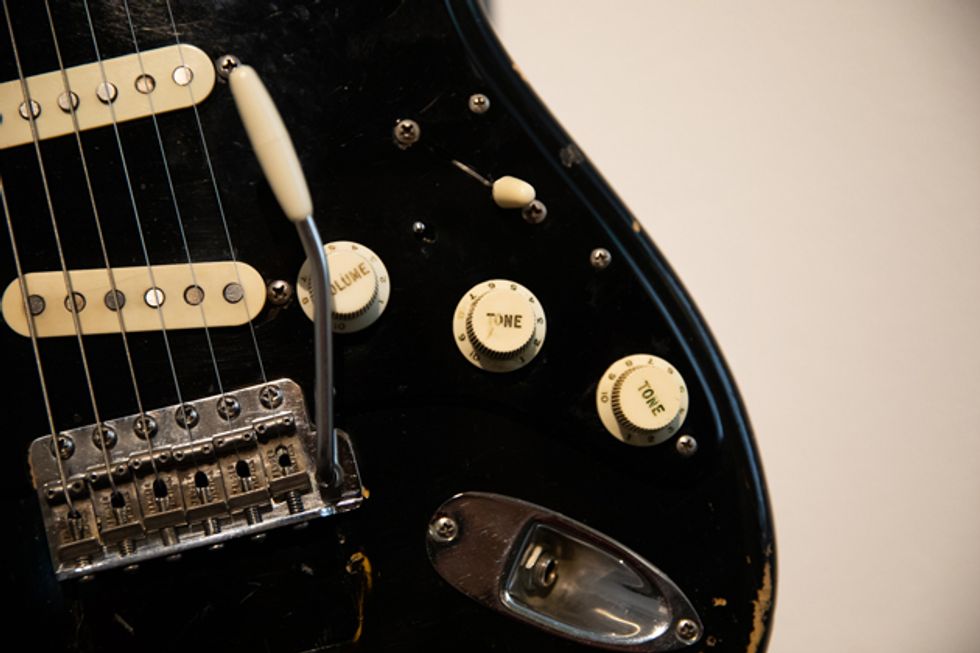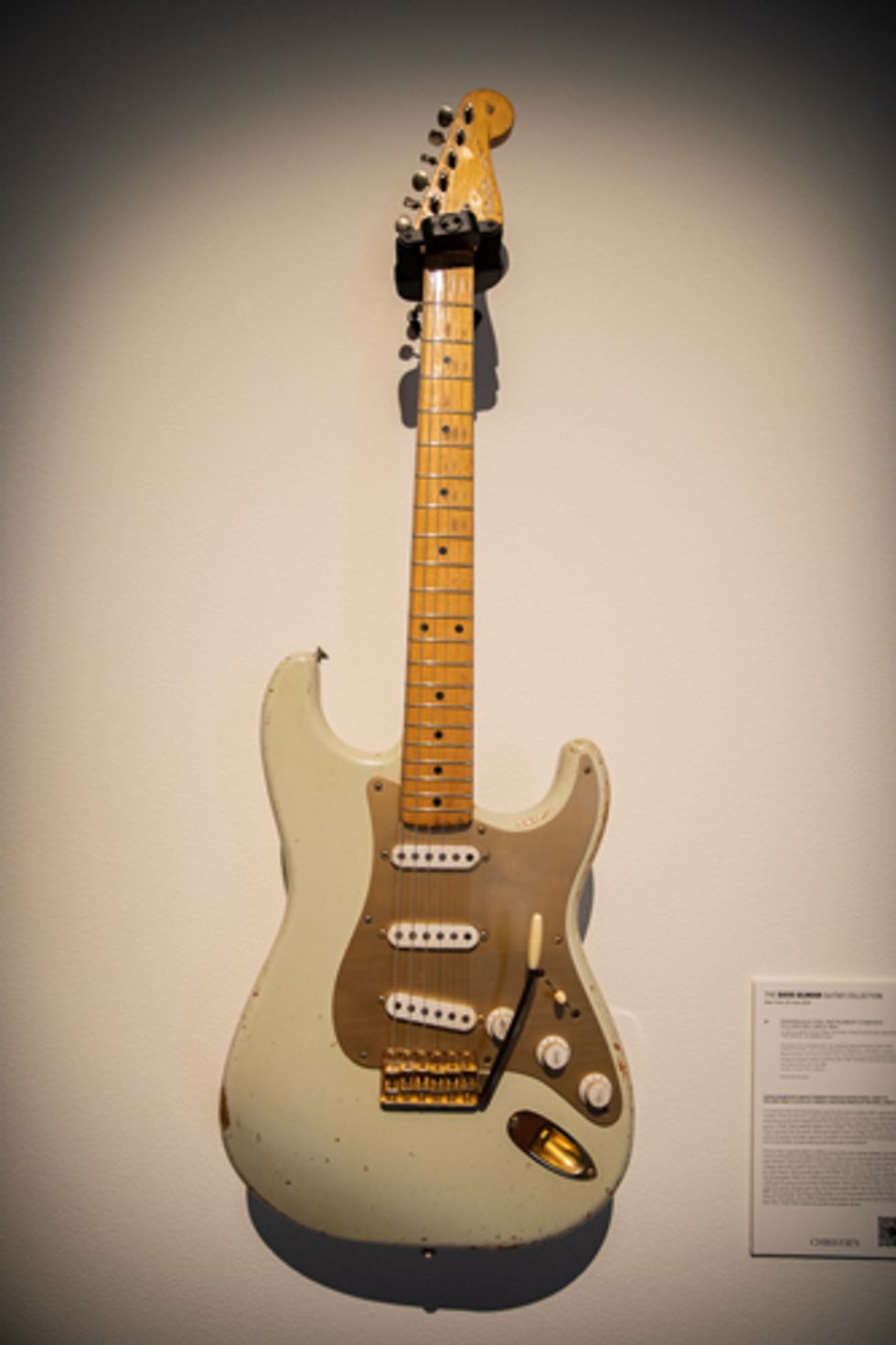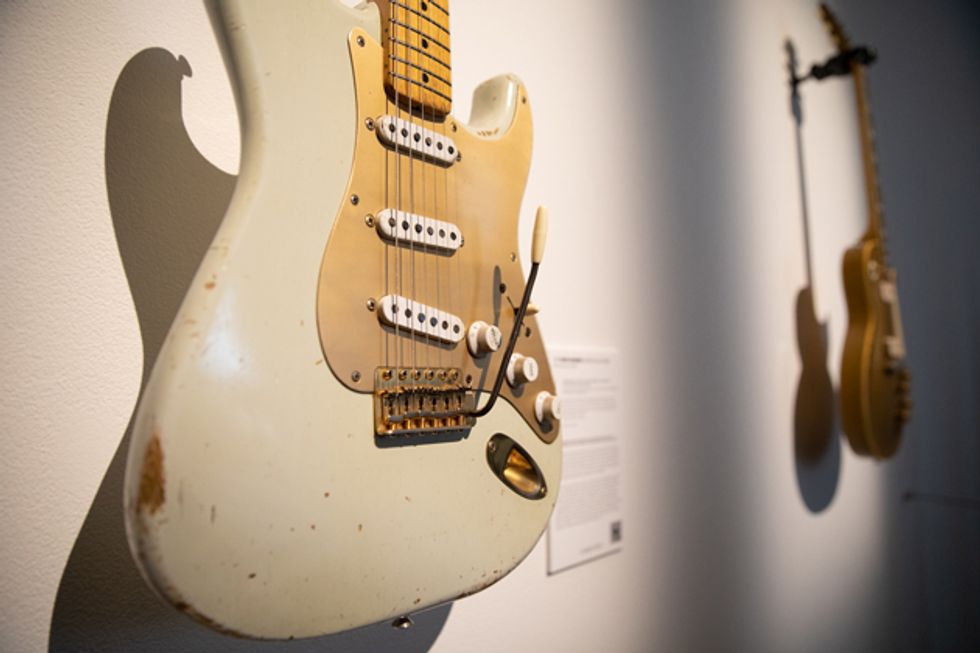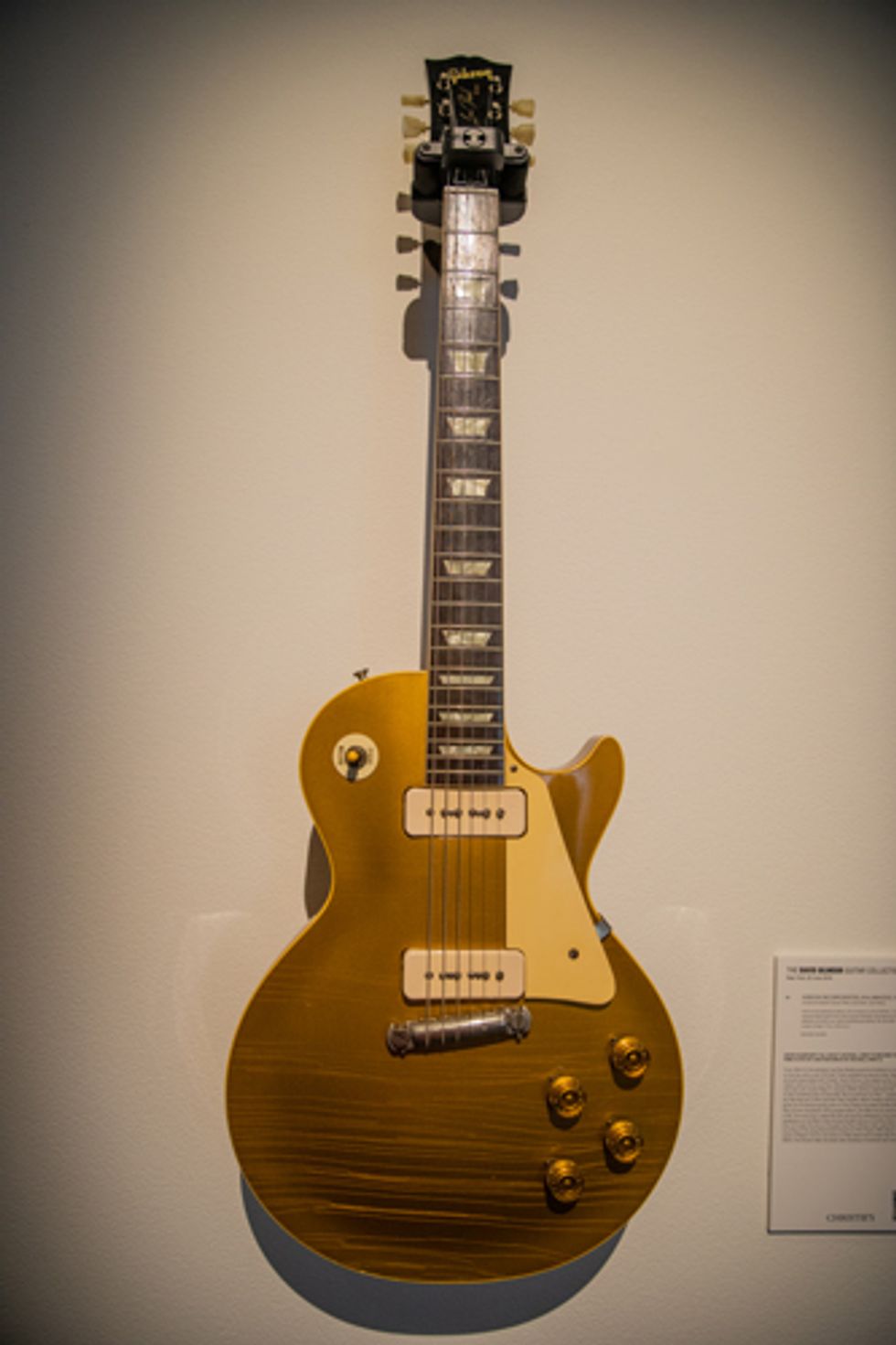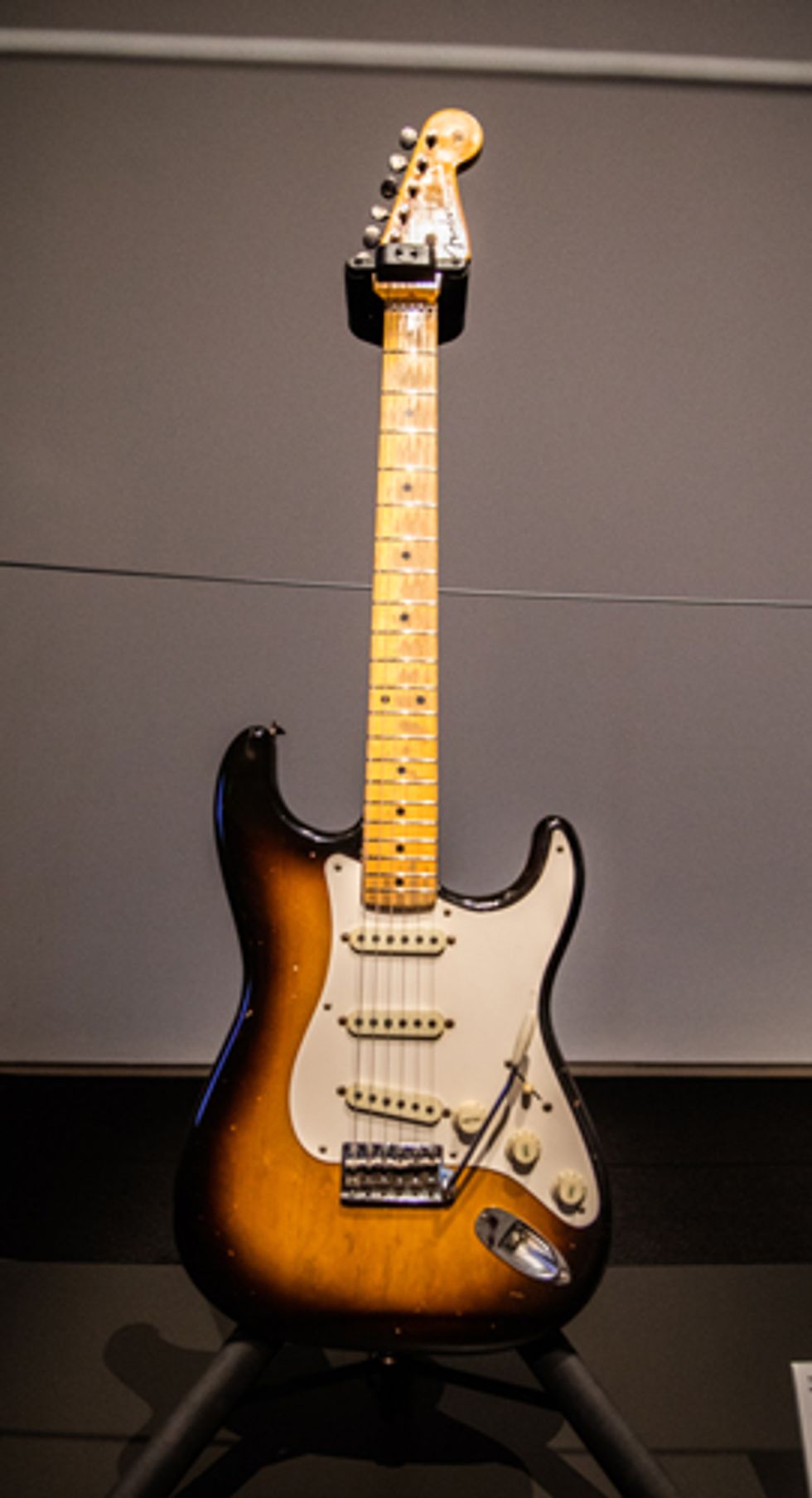 For more than 50 years, David Gilmour has been a master artist, using the guitar as his main vehicle to create some of the most recognizable songs in the canon of rock music history. This month, he's selling 120 of these tools in what is being hailed as the largest and most comprehensive guitar collection ever to be auctioned, according to Christie's, the British auction house coordinating the event.
Value estimates range from $300 to $150,000 per guitar. Gilmour says he's not retiring any time soon: Selling these instruments is his way of giving back. All proceeds from the sale will go to Gilmour's longtime charitable foundation. (Here is a list of organizations Gilmour has supported in the past.)
"These guitars have been very good to me and many of them have gifted me pieces of music over the years," Gilmour says. "They have paid for themselves many times over, but it's now time that they moved on. Guitars were made to be played and it is my wish that wherever they end up, they continue to give their owners the gift of music. By auctioning these guitars, I hope that I can give some help where it is really needed and through my charitable foundation do some good in this world. It will be a wrench to see them go and perhaps one day I'll have to track one or two of them down and buy them back!"
The David Gilmour Guitar Collection exhibit, a selection of his 10 most significant instruments, was on display in London in late March of this year, and then made a stop in Los Angeles in early May before its final viewing in New York, which will take place June 14-19. During the L.A. showcase, Premier Guitar had a chance to view these 10 selected guitars privately and up close, including the Holy Grail: Gilmour's Black Strat. With details provided by Christie's instrument specialist Kerry Keane and Gilmour himself, here's a look at some of the most famous guitars in the world.