GALLERY: The David Gilmour Guitar Collection
An inside look at 10 of the Pink Floyd legend's most iconic guitars that will be sold at auction in New York on June 20.
Fender 1954 Stratocaster, Serial Number 0001
In 1979, Gilmour used it to record "Another Brick in the Wall (Part 1)"and, most notably, the funky rhythm work on the hit single "Another Brick in the Wall (Part 2)" for Pink Floyd's 1979 concept album The Wall. "[It's] one of the nicest guitars I've ever had or played. It's got a beautiful tone," says Gilmour of this white Strat. "There's really been no improvement on the Stratocaster, and on the electric guitar, since that guitar came out in '54," Gilmour says.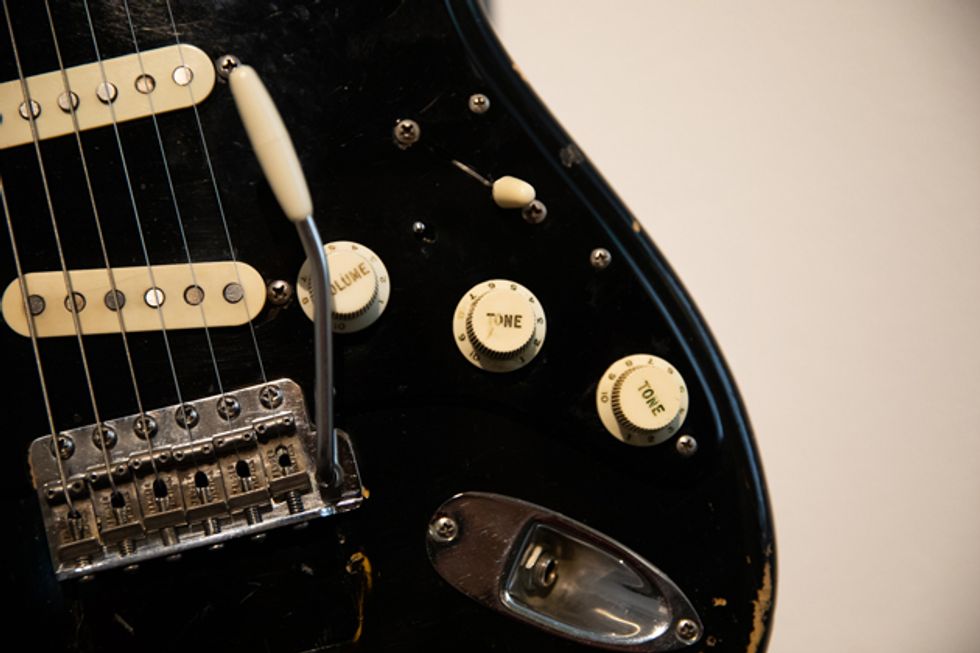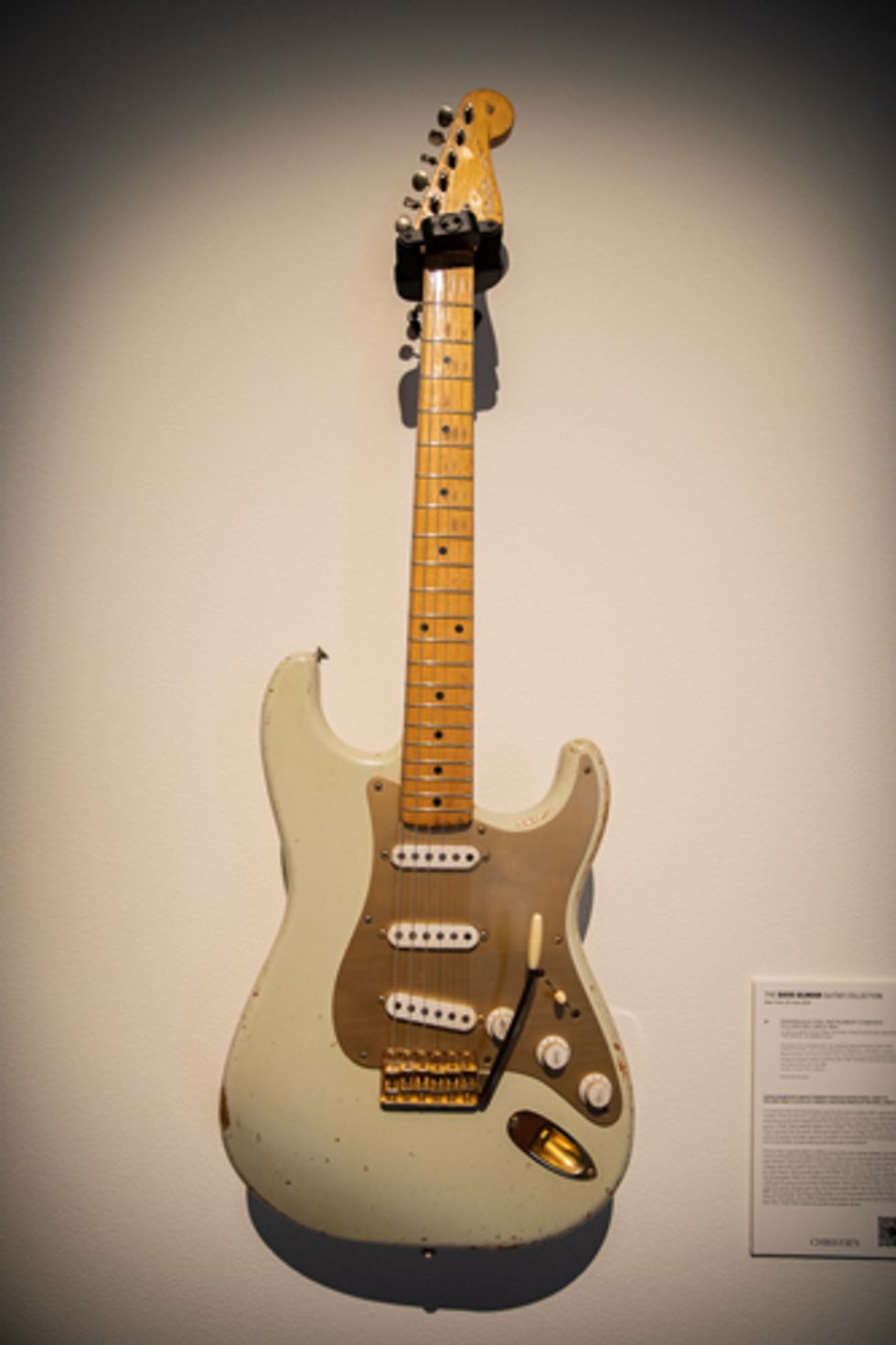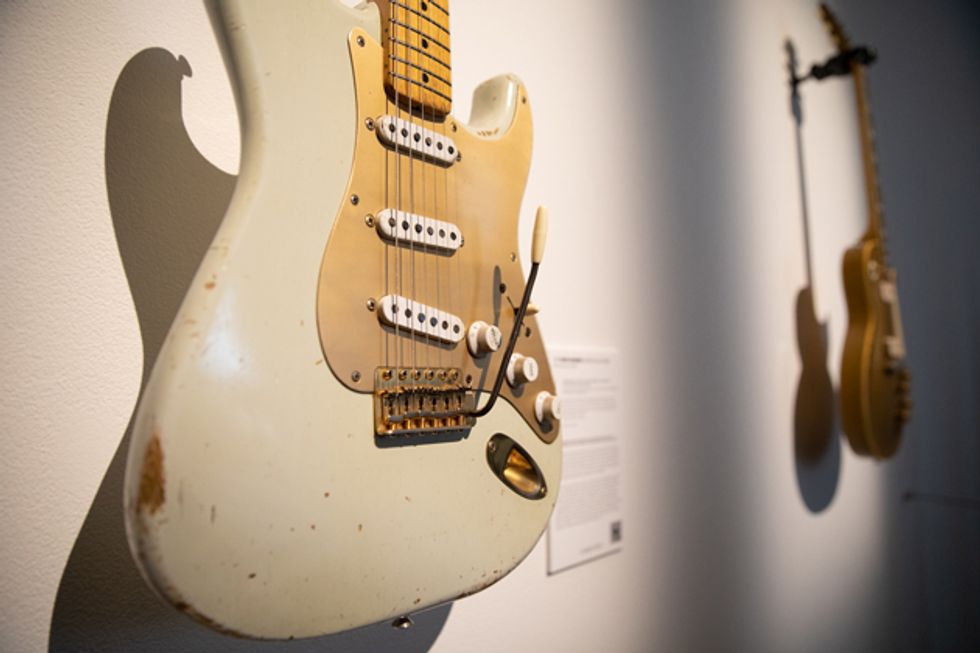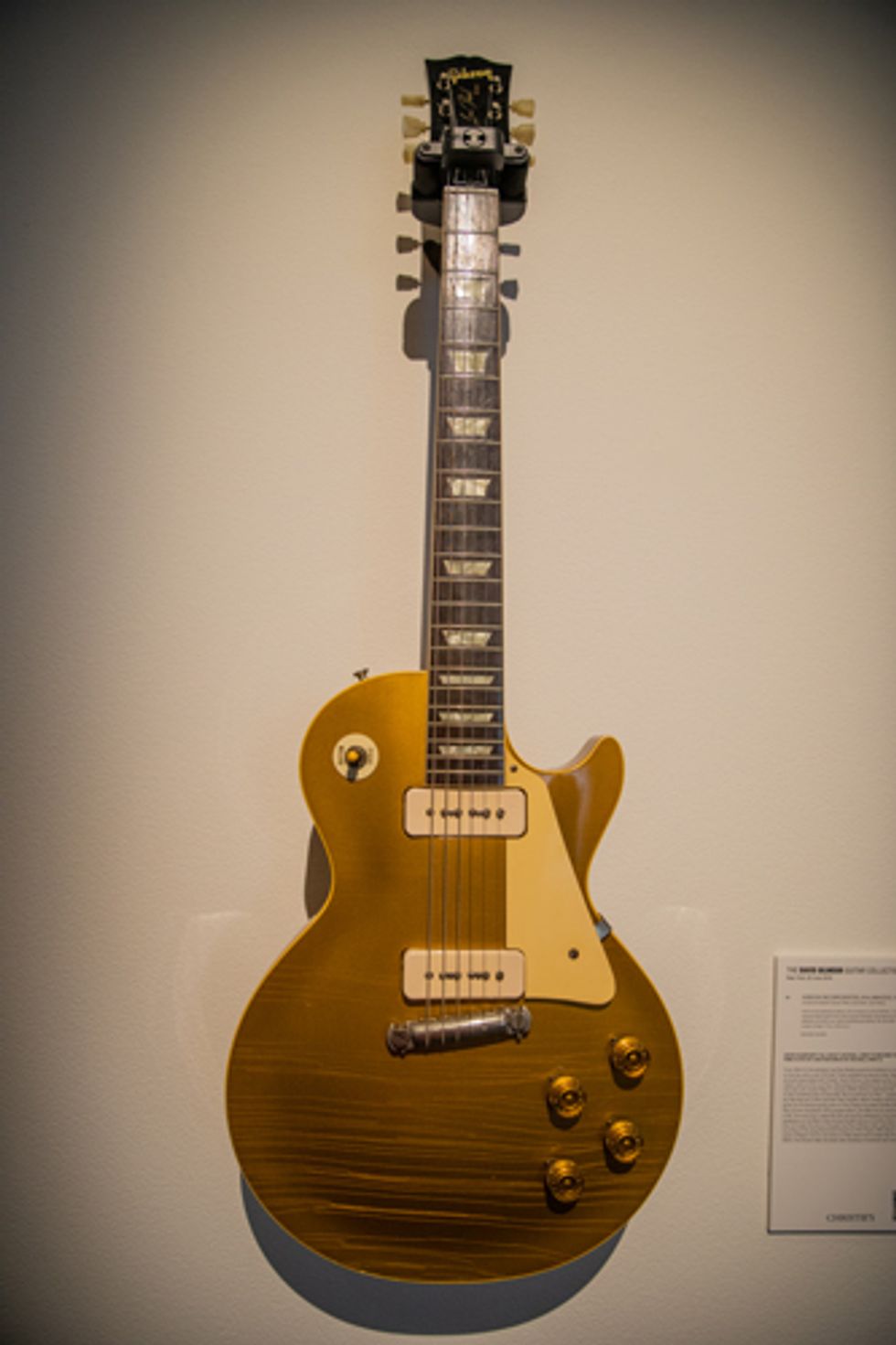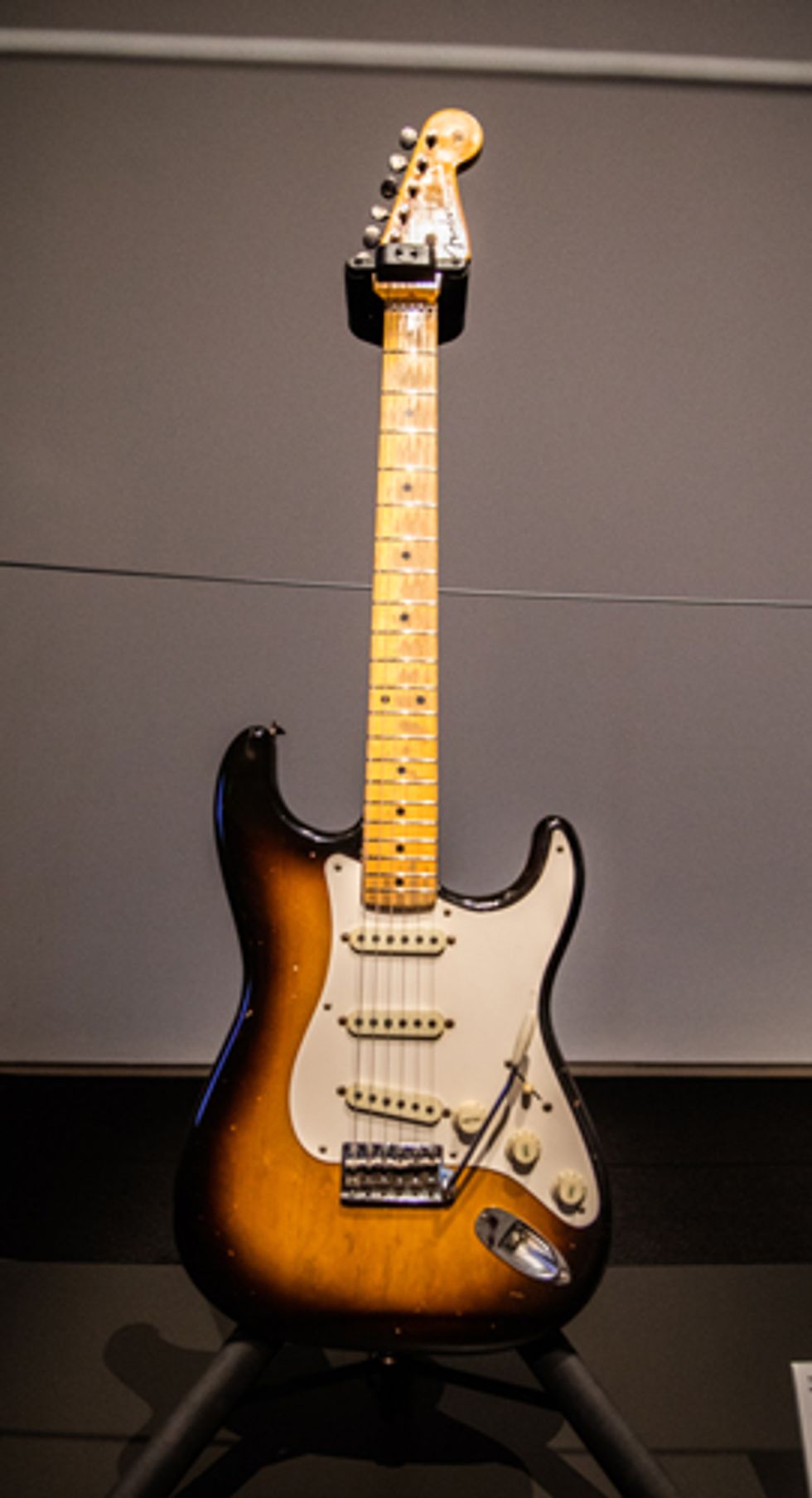 For more than 50 years, David Gilmour has been a master artist, using the guitar as his main vehicle to create some of the most recognizable songs in the canon of rock music history. This month, he's selling 120 of these tools in what is being hailed as the largest and most comprehensive guitar collection ever to be auctioned, according to Christie's, the British auction house coordinating the event.
Value estimates range from $300 to $150,000 per guitar. Gilmour says he's not retiring any time soon: Selling these instruments is his way of giving back. All proceeds from the sale will go to Gilmour's longtime charitable foundation. (Here is a list of organizations Gilmour has supported in the past.)
"These guitars have been very good to me and many of them have gifted me pieces of music over the years," Gilmour says. "They have paid for themselves many times over, but it's now time that they moved on. Guitars were made to be played and it is my wish that wherever they end up, they continue to give their owners the gift of music. By auctioning these guitars, I hope that I can give some help where it is really needed and through my charitable foundation do some good in this world. It will be a wrench to see them go and perhaps one day I'll have to track one or two of them down and buy them back!"
The David Gilmour Guitar Collection exhibit, a selection of his 10 most significant instruments, was on display in London in late March of this year, and then made a stop in Los Angeles in early May before its final viewing in New York, which will take place June 14-19. During the L.A. showcase, Premier Guitar had a chance to view these 10 selected guitars privately and up close, including the Holy Grail: Gilmour's Black Strat. With details provided by Christie's instrument specialist Kerry Keane and Gilmour himself, here's a look at some of the most famous guitars in the world.