Gallery: Van Halen Live Gear 2012
Inside Eddie and Wolfgang''s rigs.
Wolfgang Stealth Bass
Wolfgang's main stage bass is an EVH Wolfgang Stealth prototype built by Chip Ellis. It features Fender N3 Noiseless Jazz passive pickups, a rosewood fretboard, and the same Badass-style Fender bridge used on all his basses.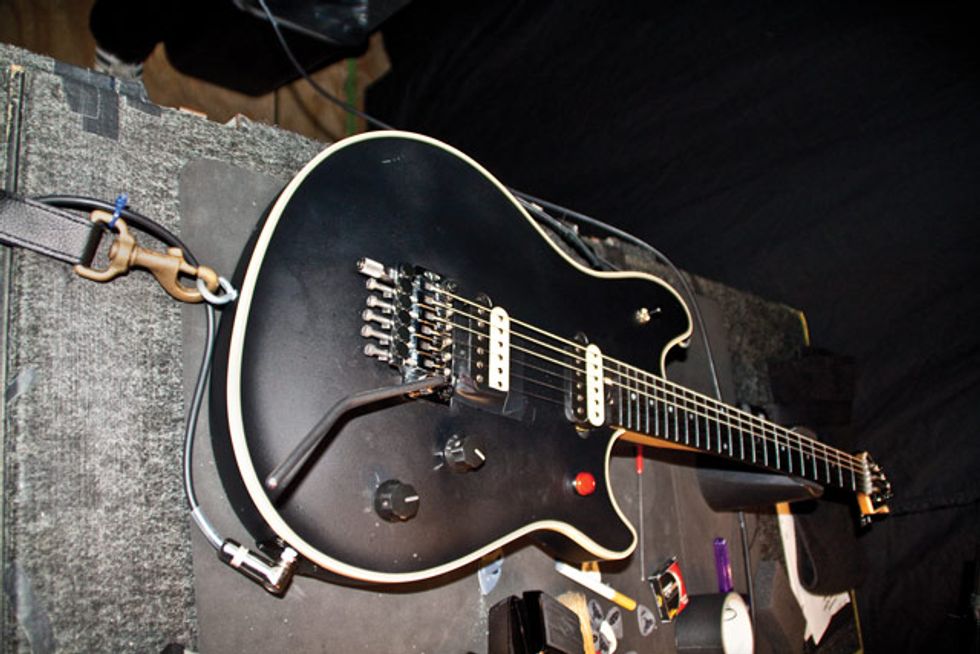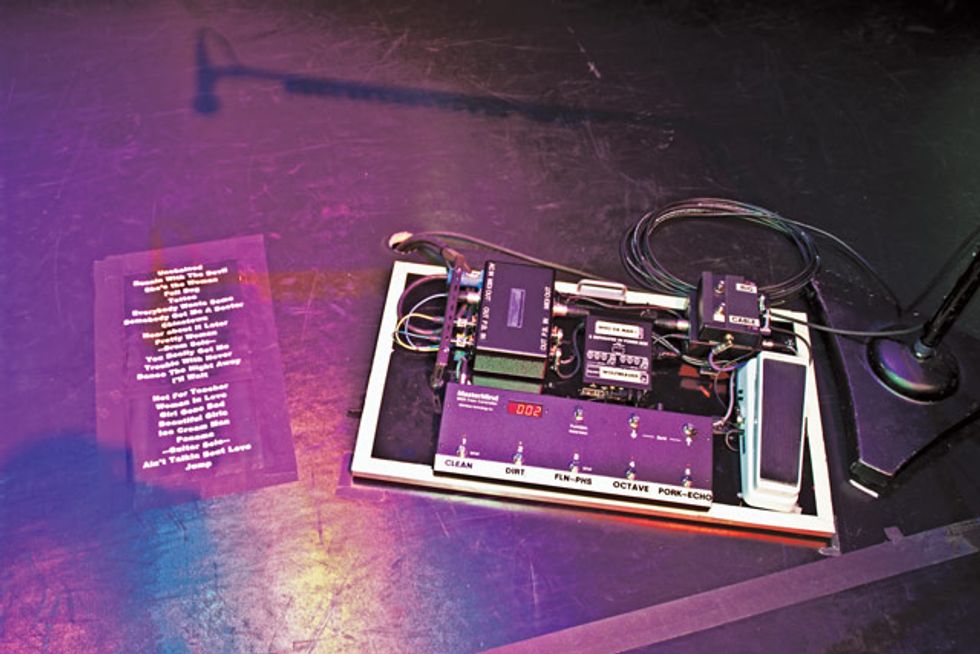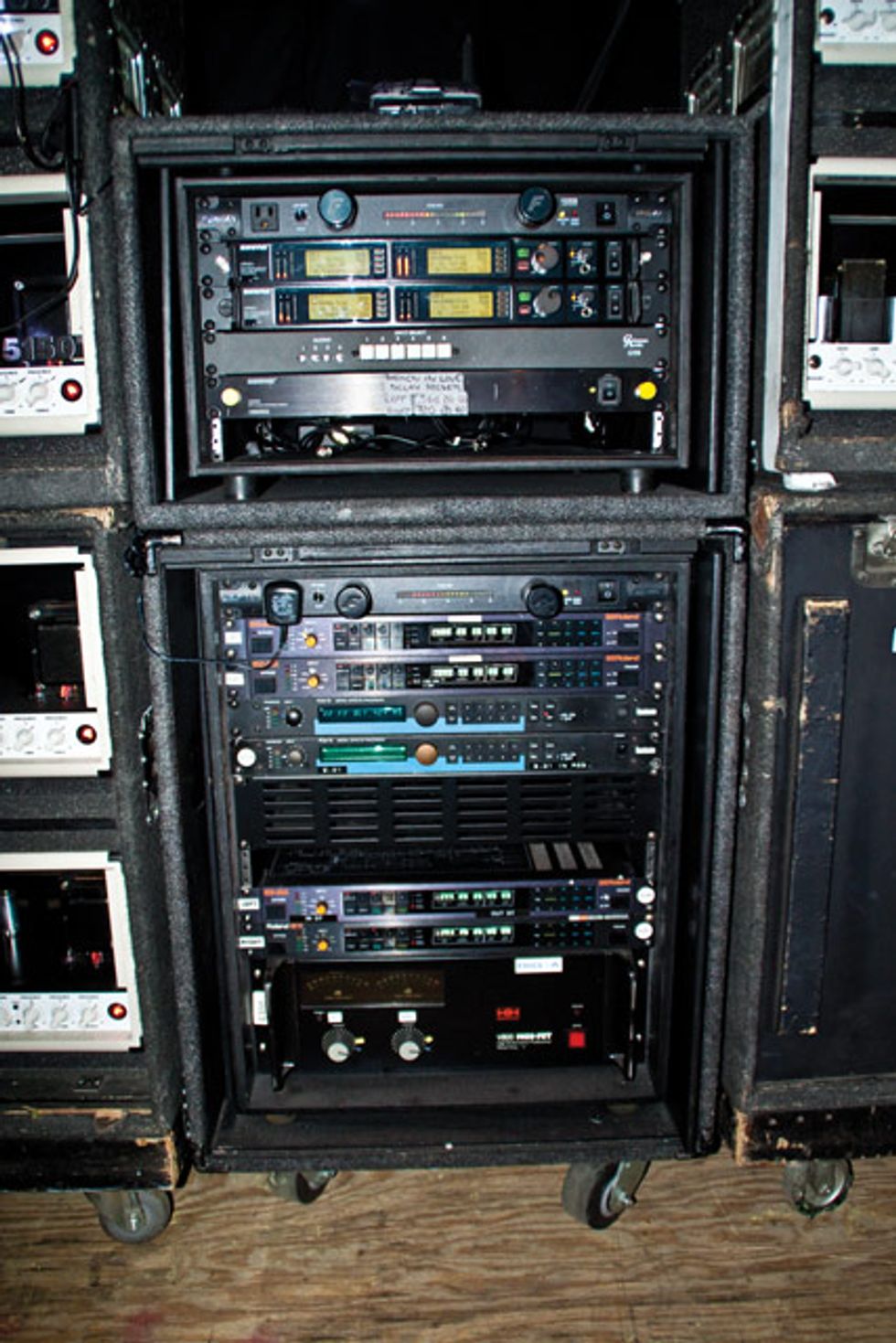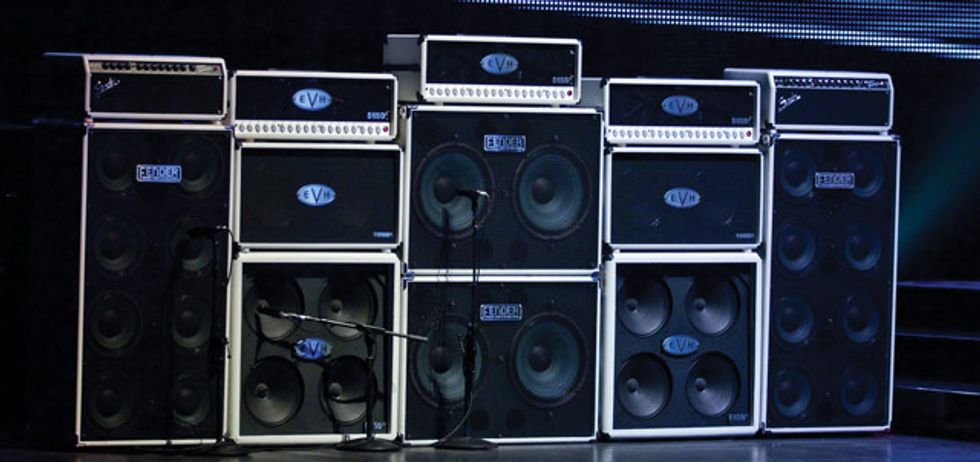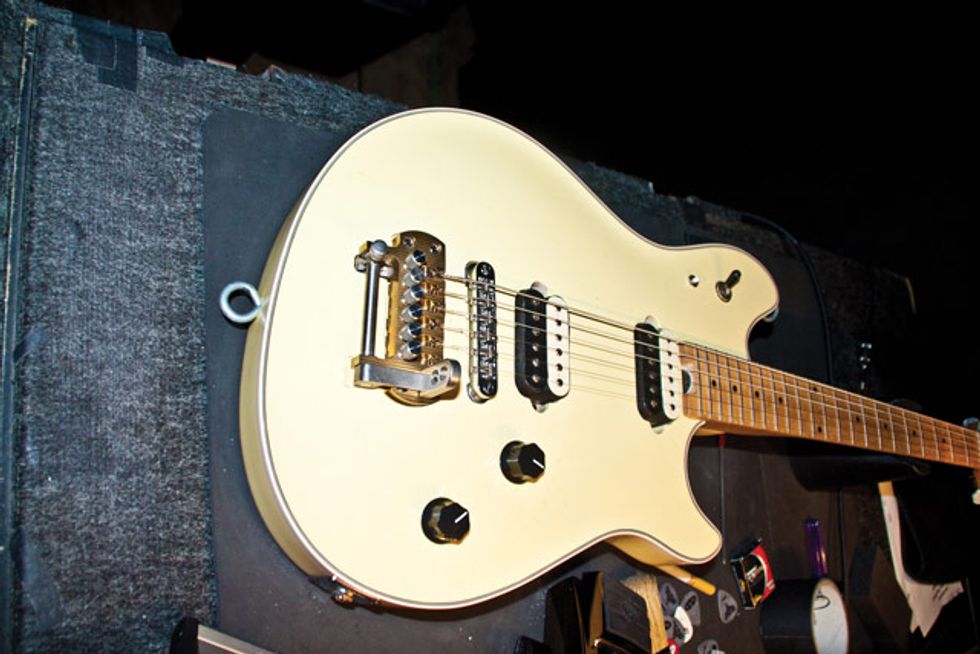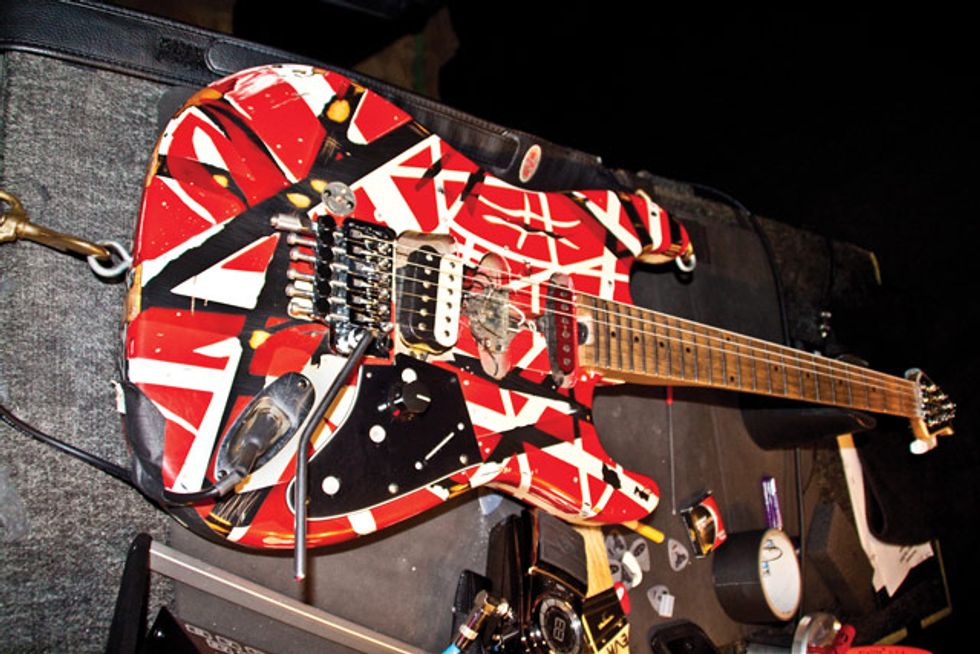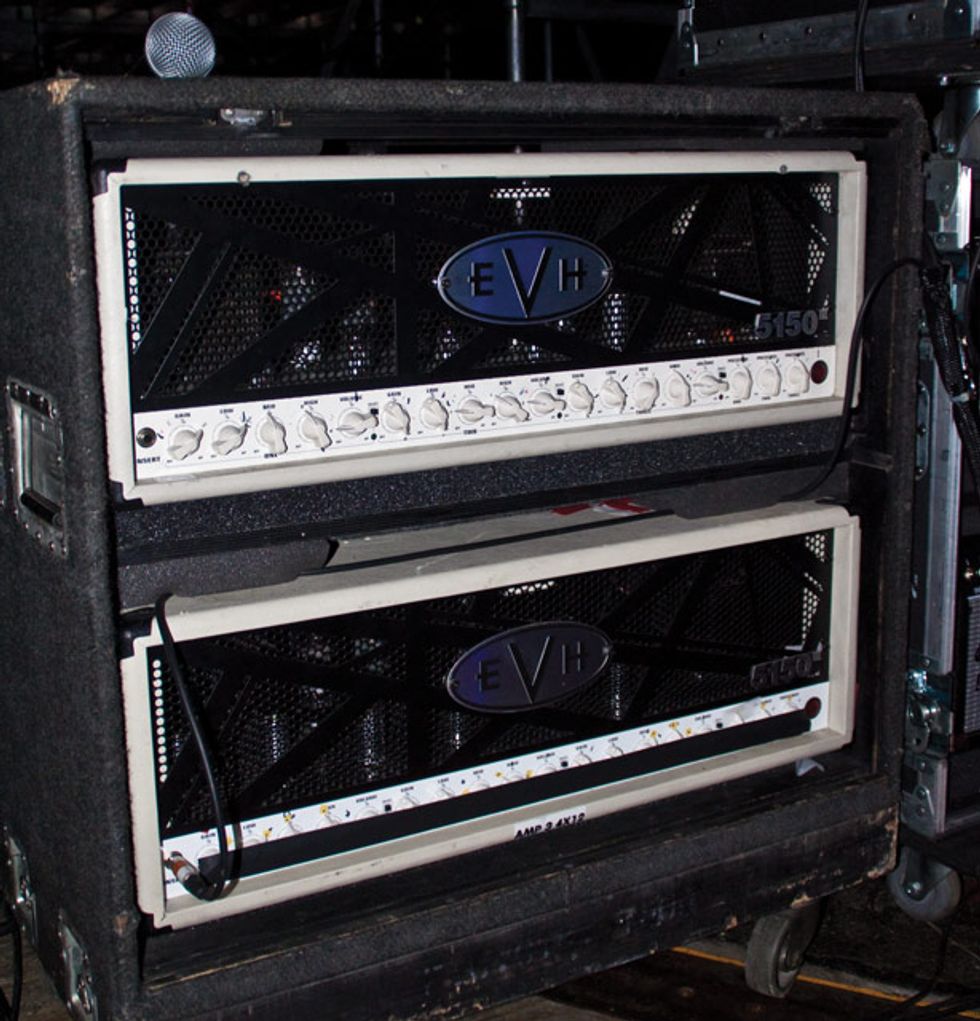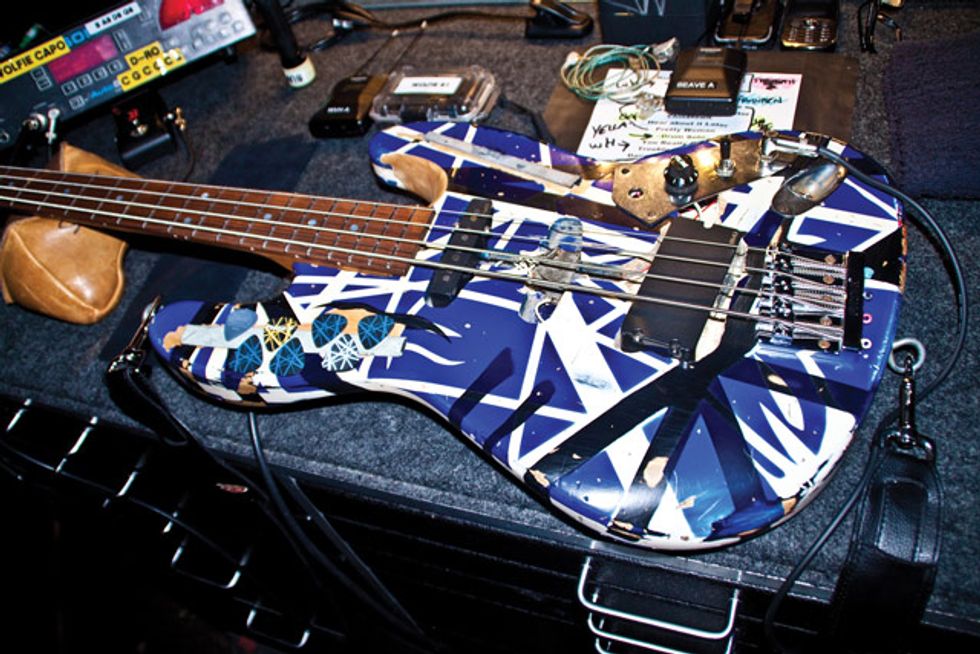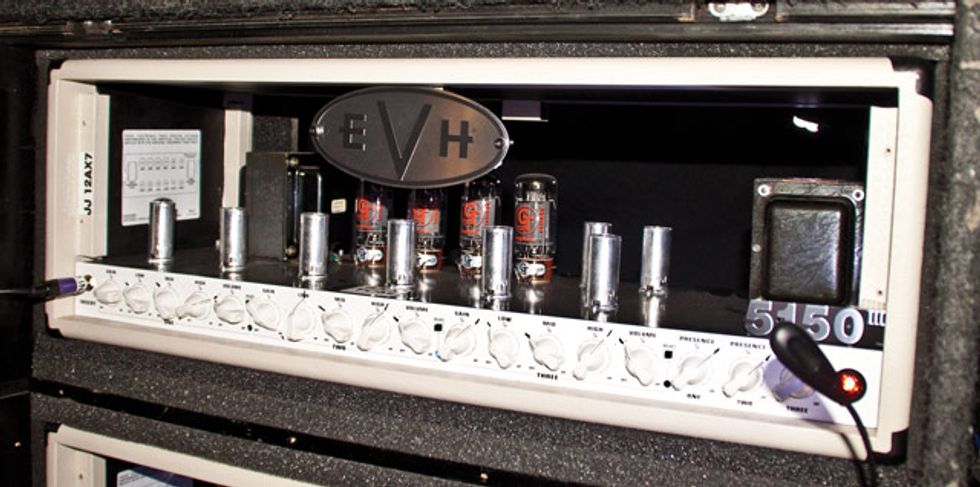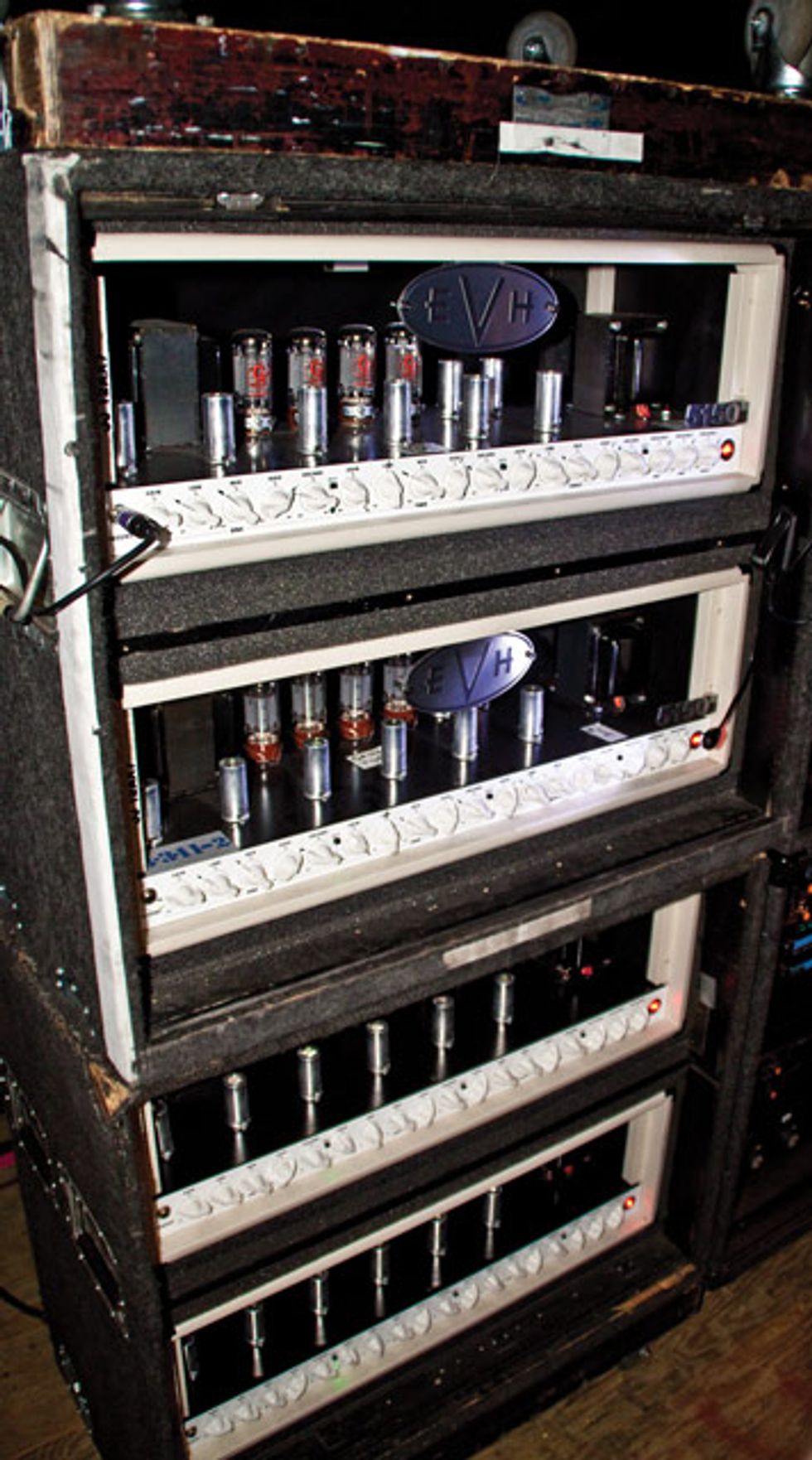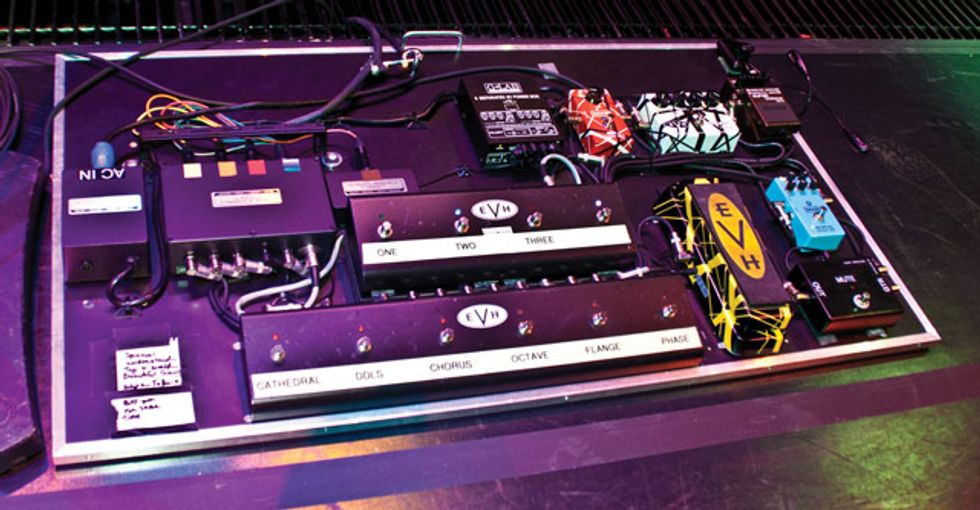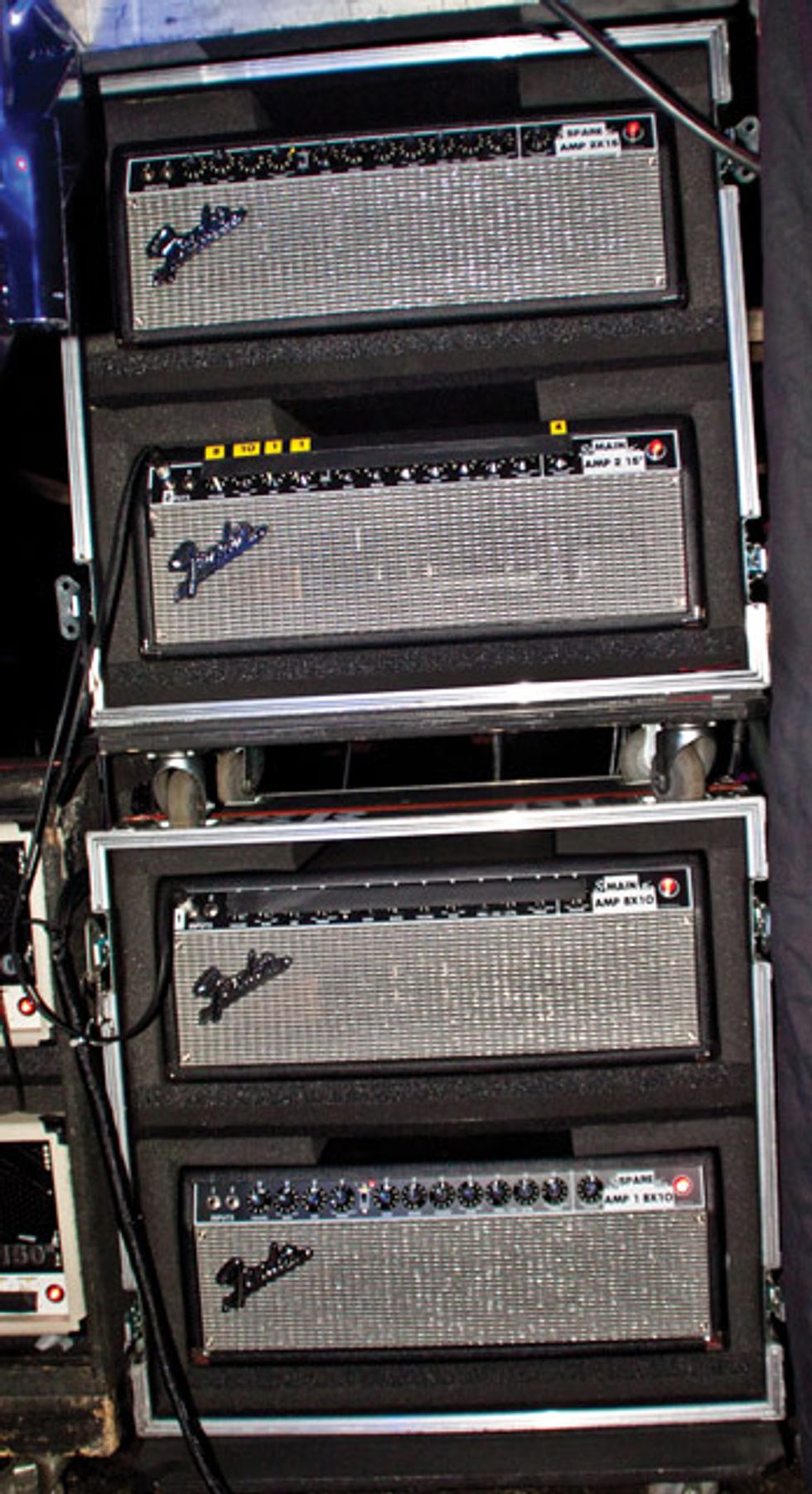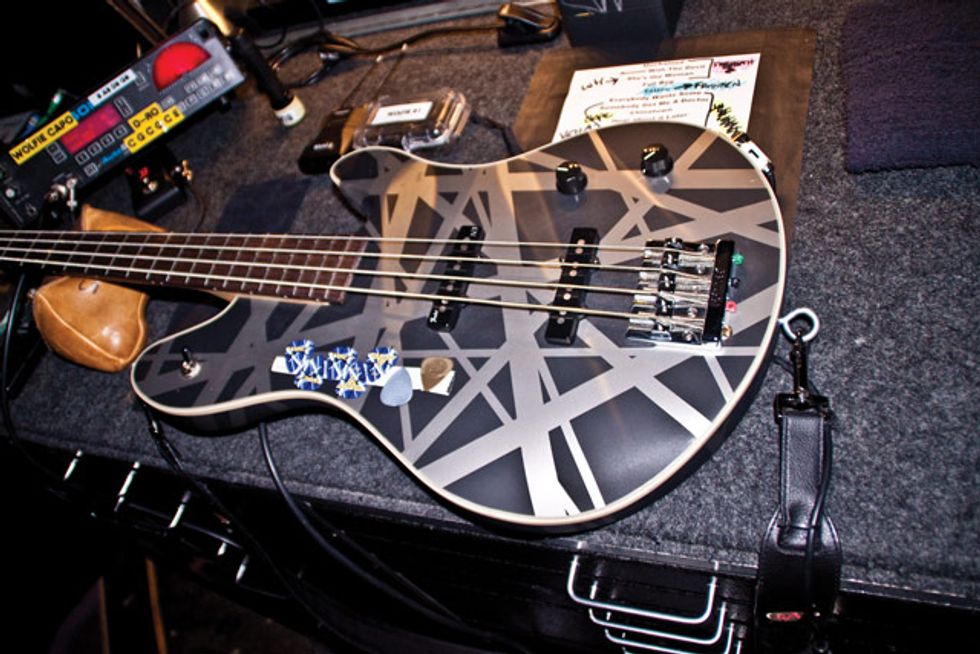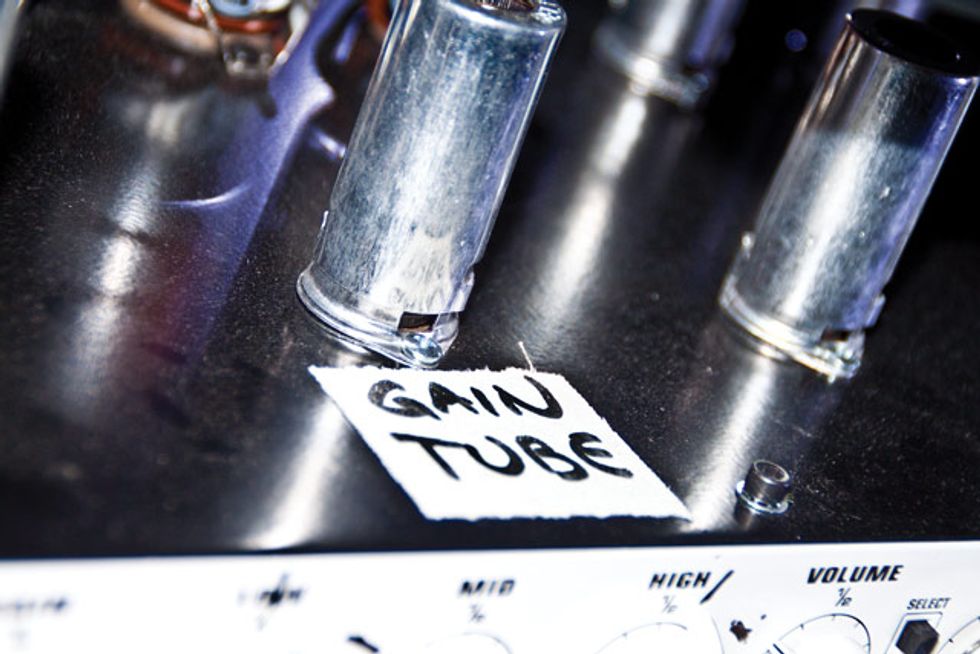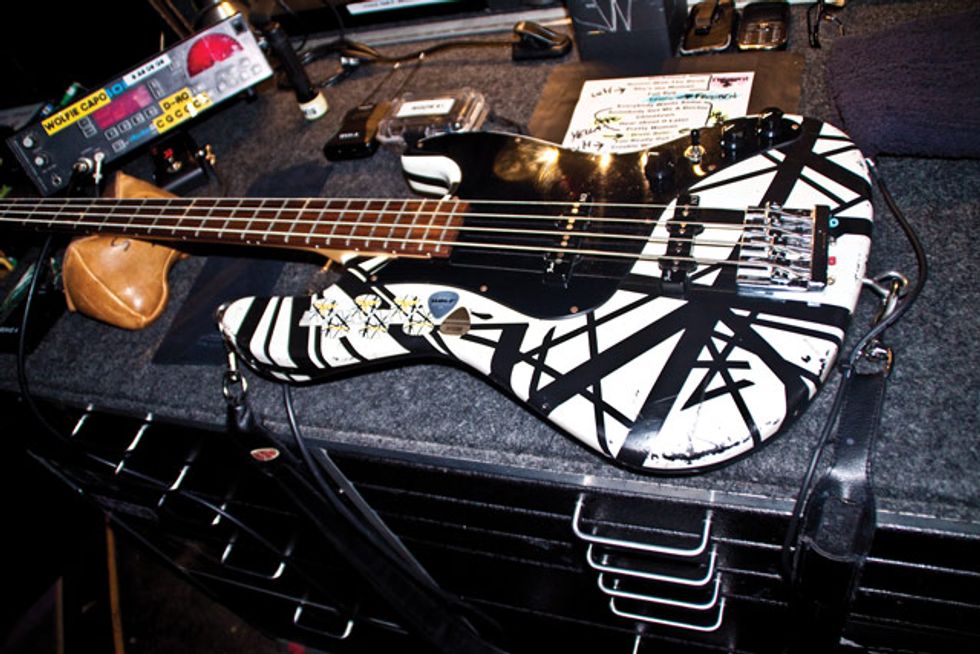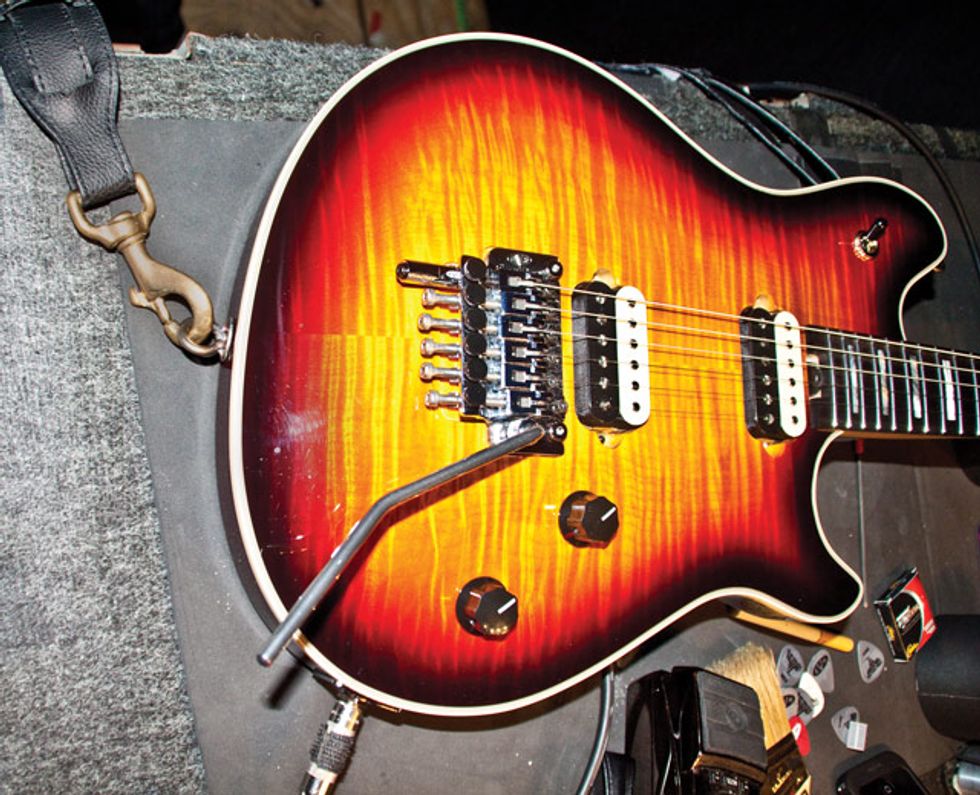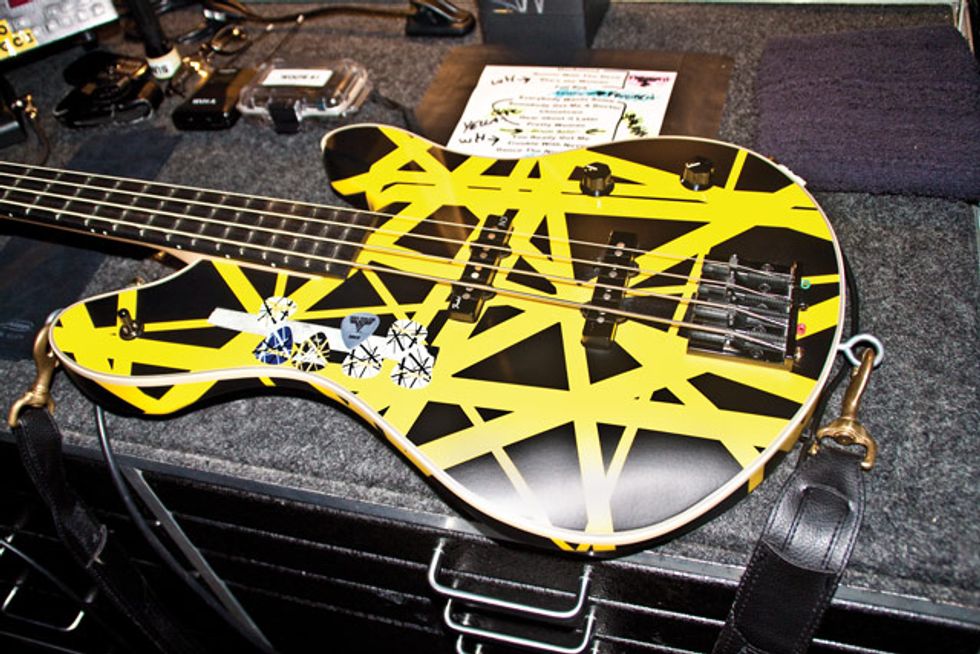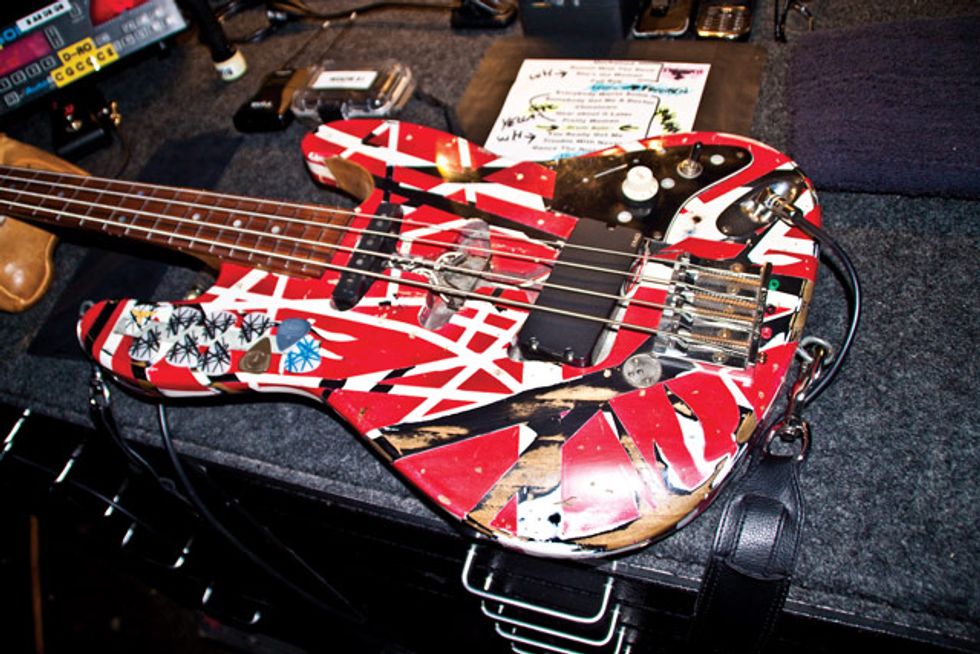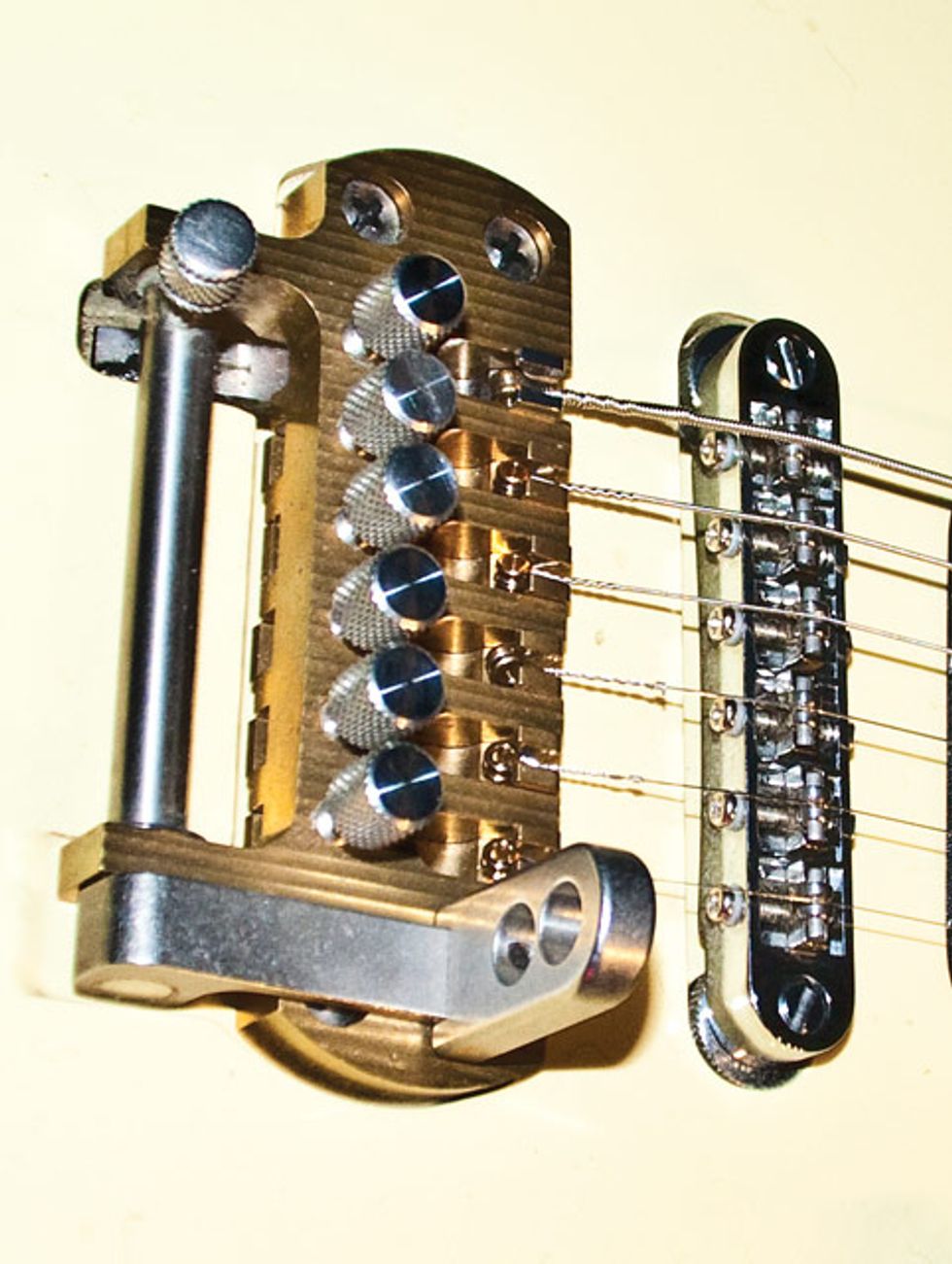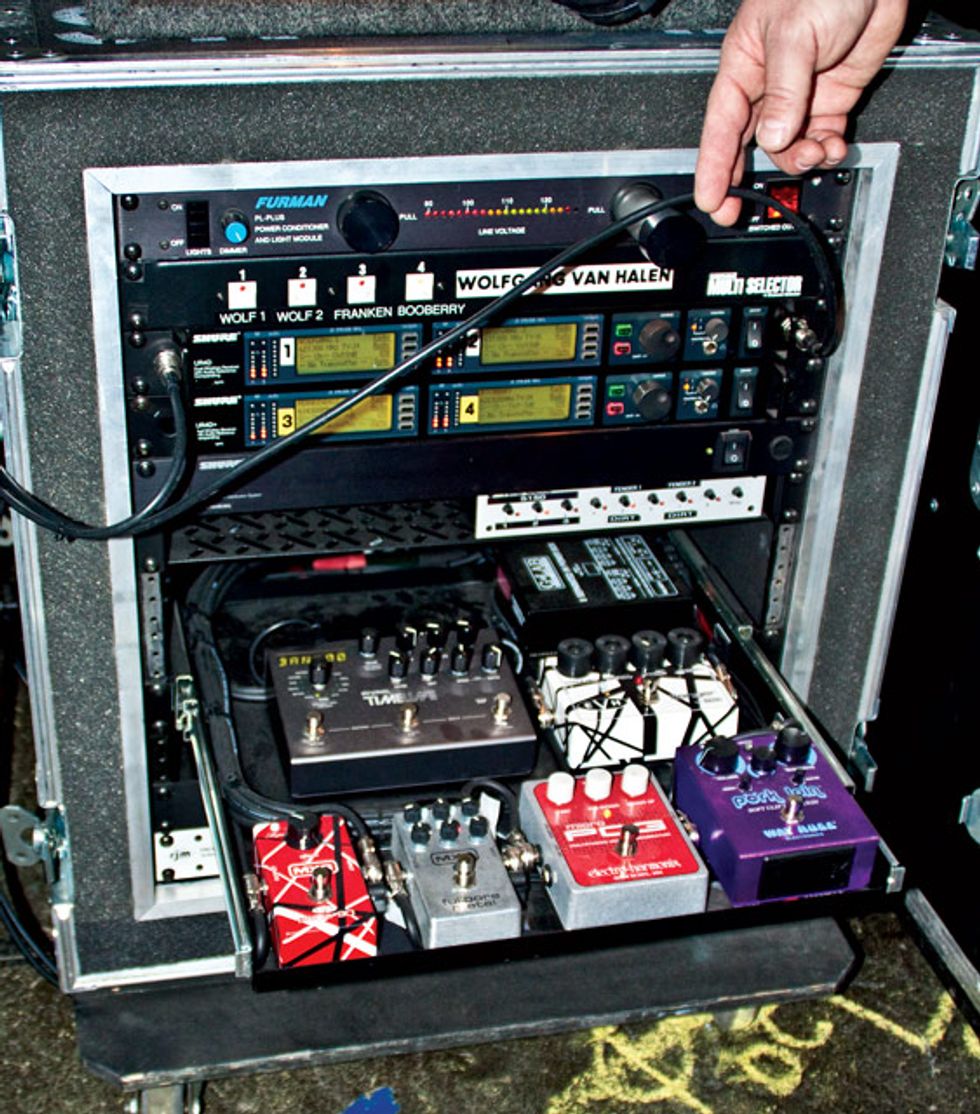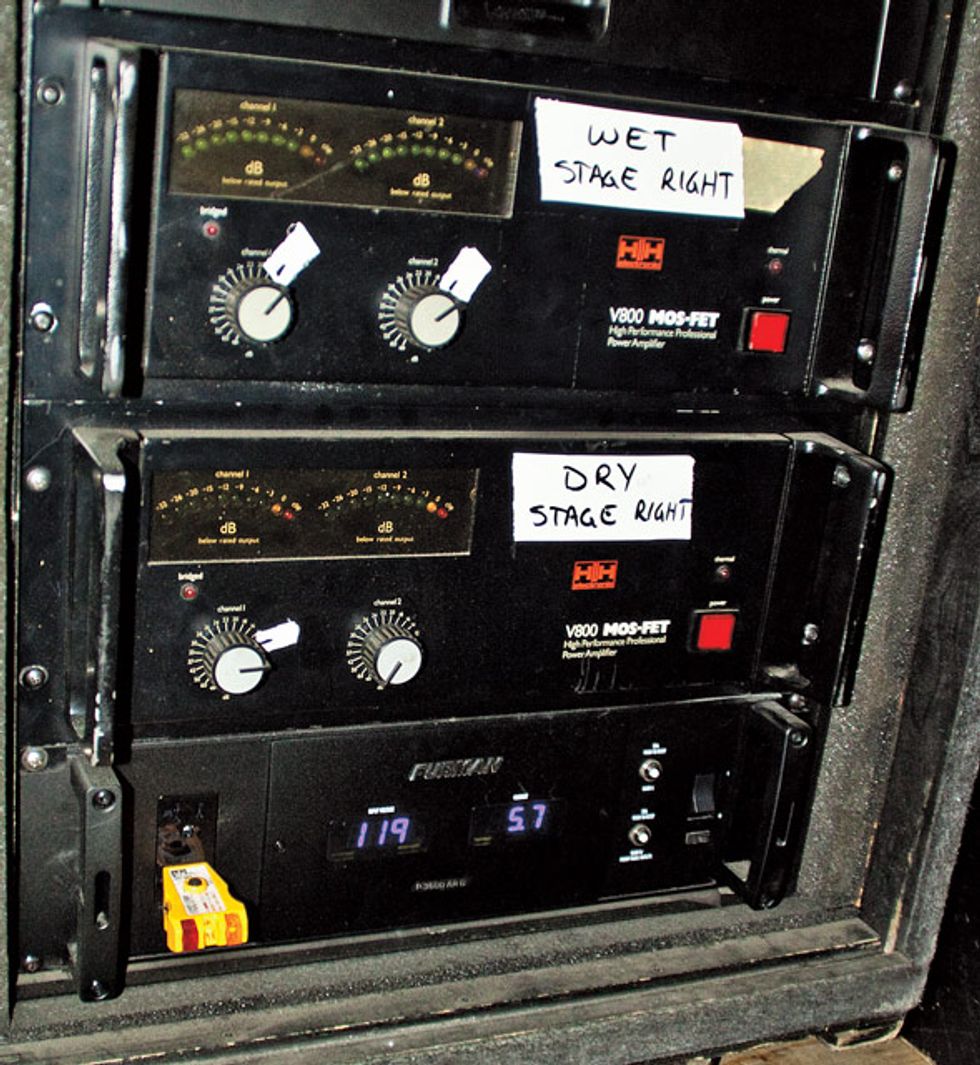 When PG caught up with Van Halen before their April 27, 2012, performance at Nashville's Bridgestone Arena, the only thing more thrilling than getting a guided tour of Eddie's and Wolfgang's rigs from their techs, Craig DeFalco and Jim Survis, was getting to sit through soundcheck and hear Ed, Wolf, and Alex pound out flawless versions of classics such as "Unchained" and "Runnin' with the Devil." Sadly, we can't share the unreal listening experience with you—but we can share our great shots of their gear. Enjoy!