GALLERY: Vintage Vault 2013
Drool over the past year's centerfold-worthy instruments.
December 2013
1957 Gretsch 6130 Round-Up
The Round-Up was devised in 1953, when country and Western music was gaining recognition on the pop charts. Its over-the-top cowboy-style decorations were aimed at aspiring C&W guitarists. The 1955 catalog described the guitar as having "Masculine beauty in real Western finish. Tooled leather shoulder strap and body binding; gold plated metal parts." The fretboard inlays were etched with the same steer heads and cacti that appeared on the leather trim and strap. A pearloid steer head was also inlayed under the Gretsch logo on the headstock. A dramatic "G" brand embellished the top (often knotty pine). These decorations were reused the next year on the Chet Atkins signature models and the acoustic Rancher.
Original price: $325 in 1955 catalog
Current estimated market value: $12,500 for 1957 version (pictured)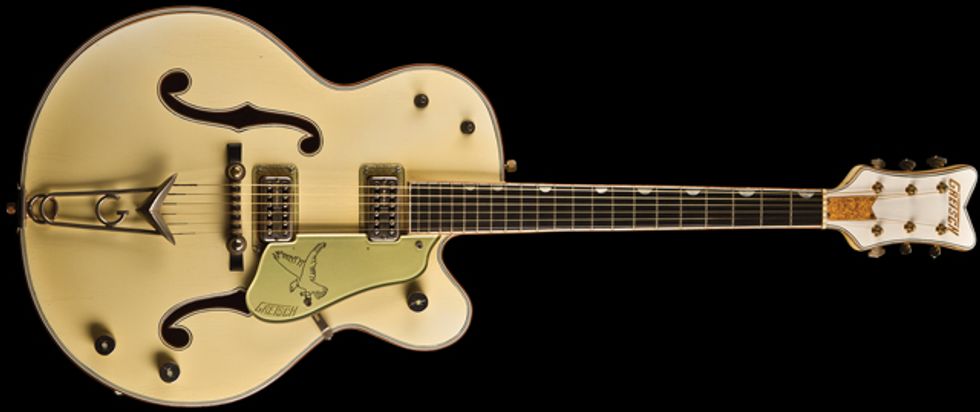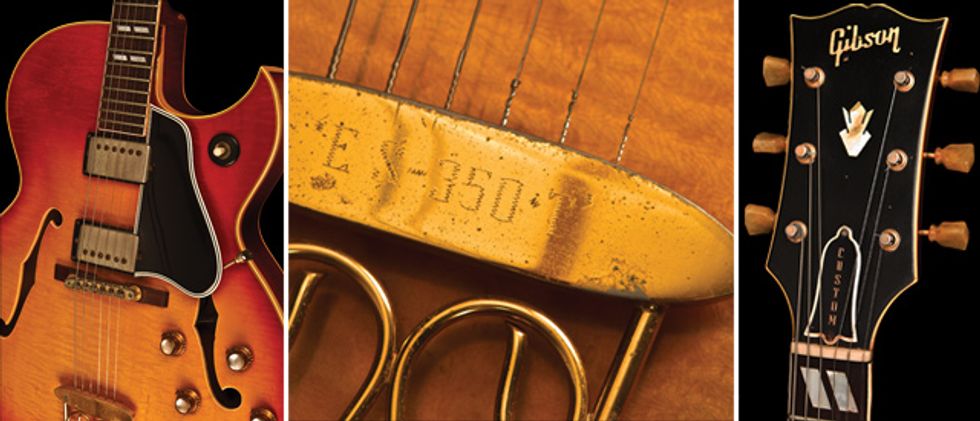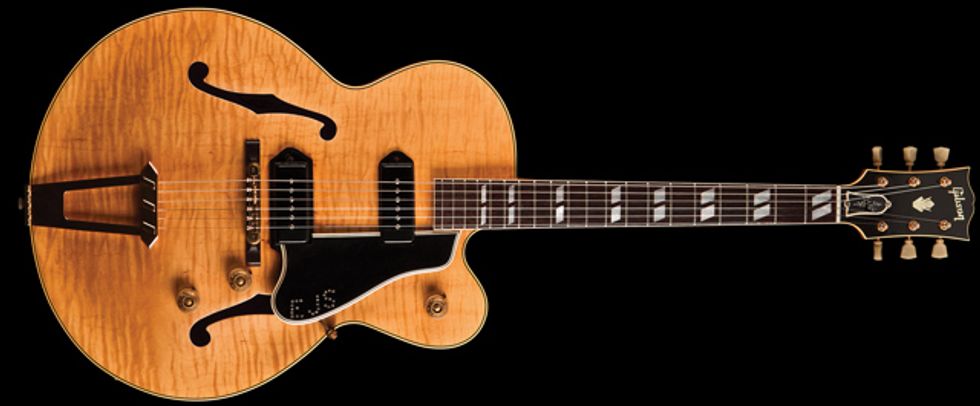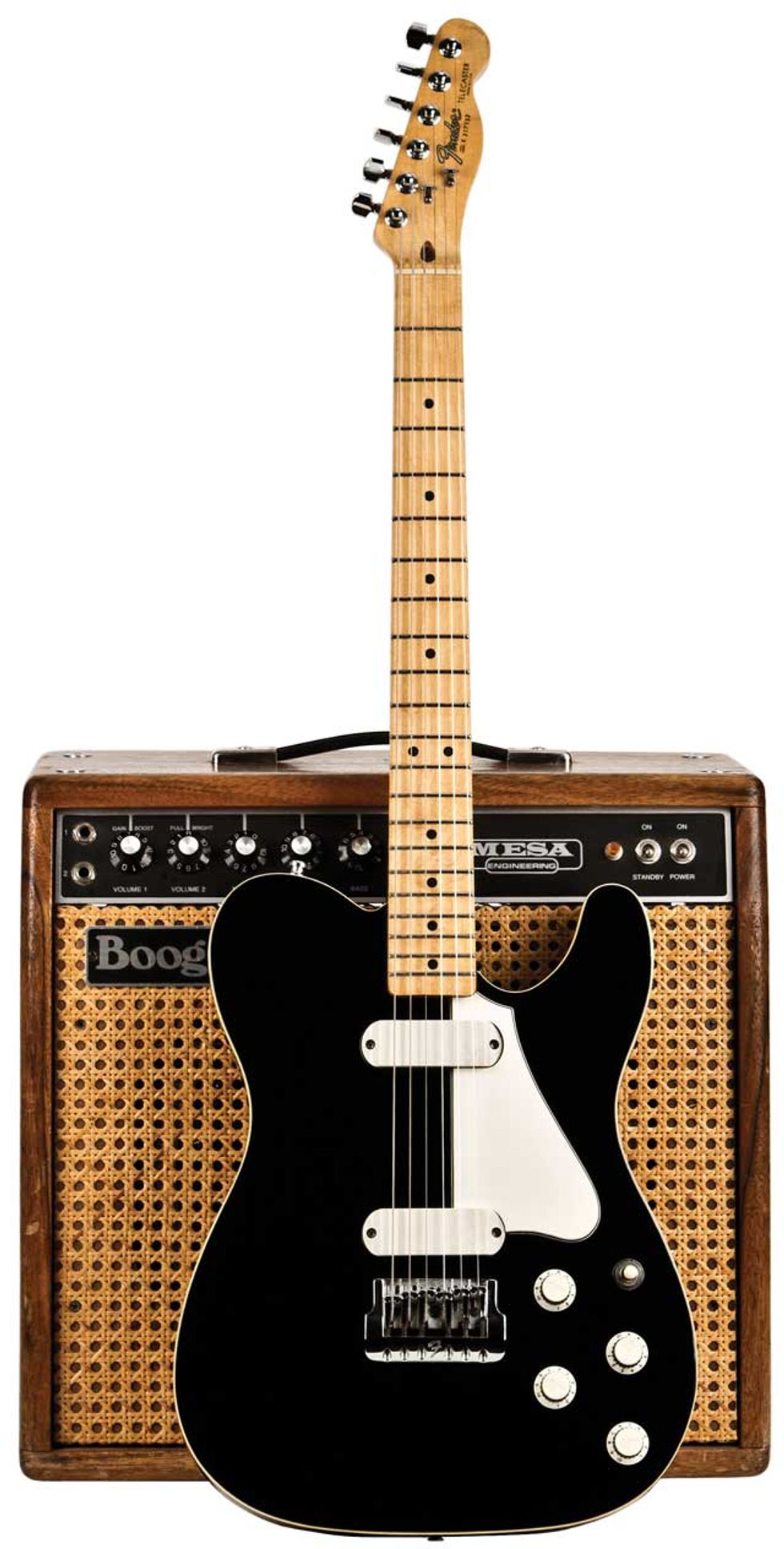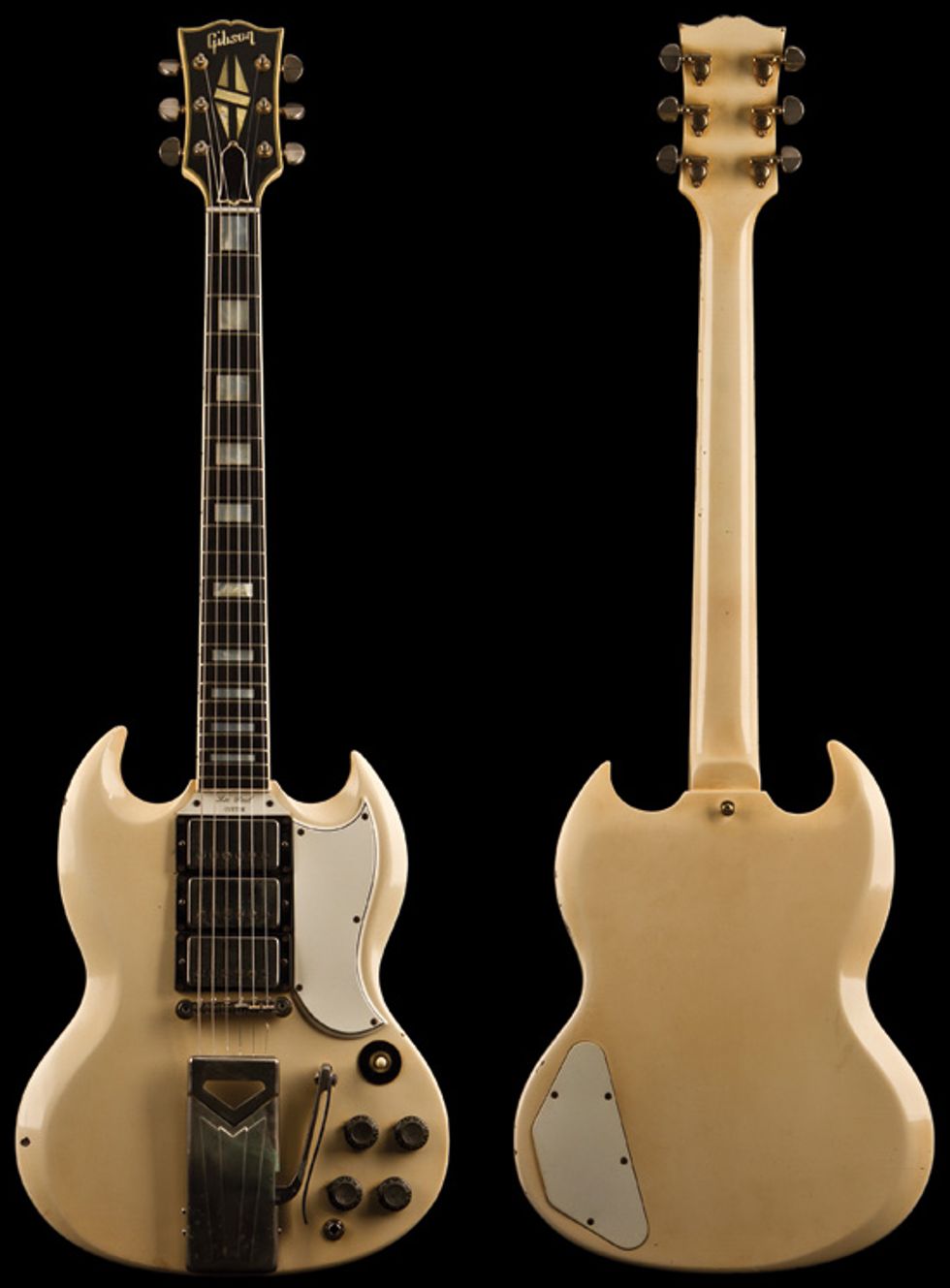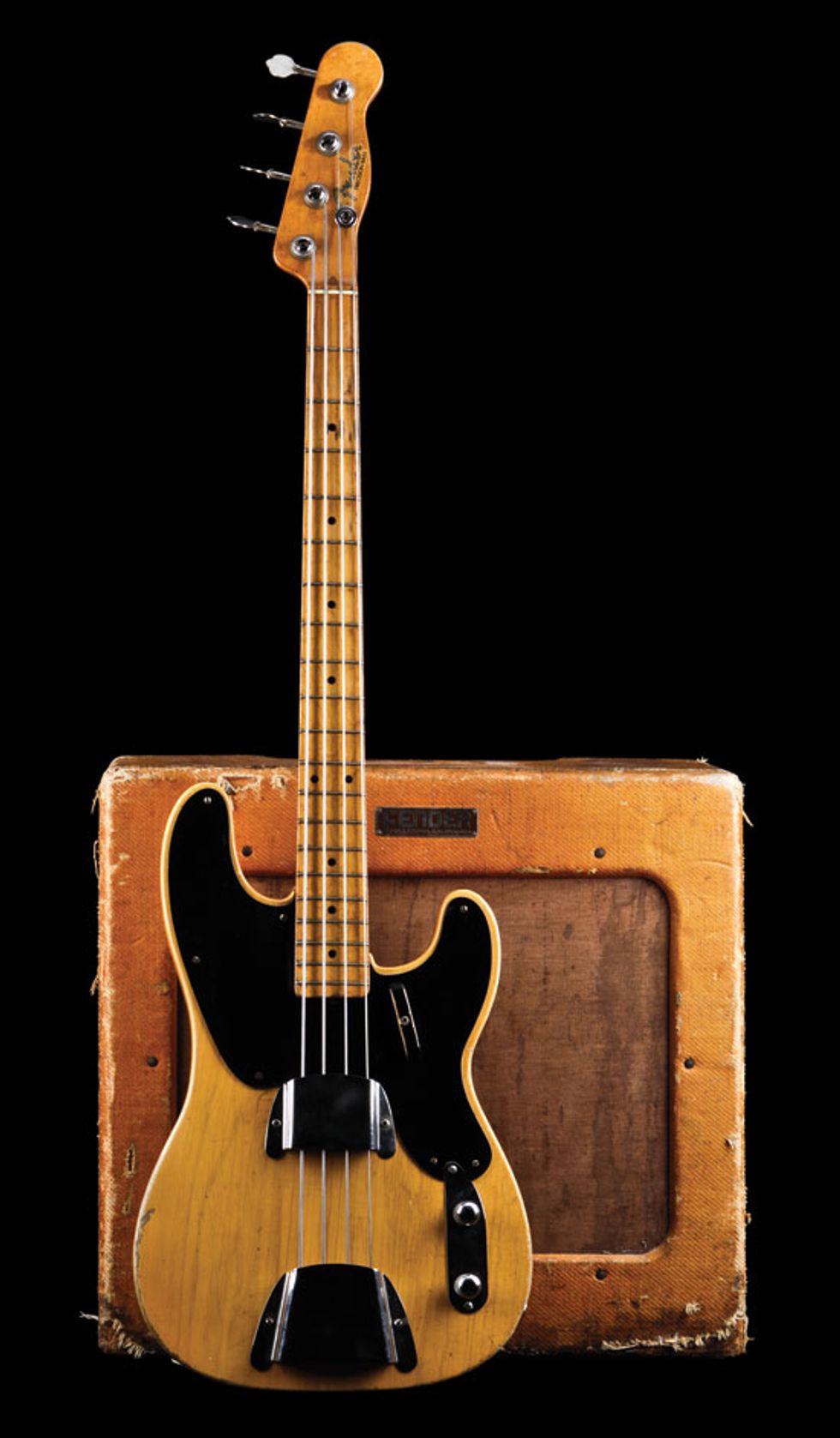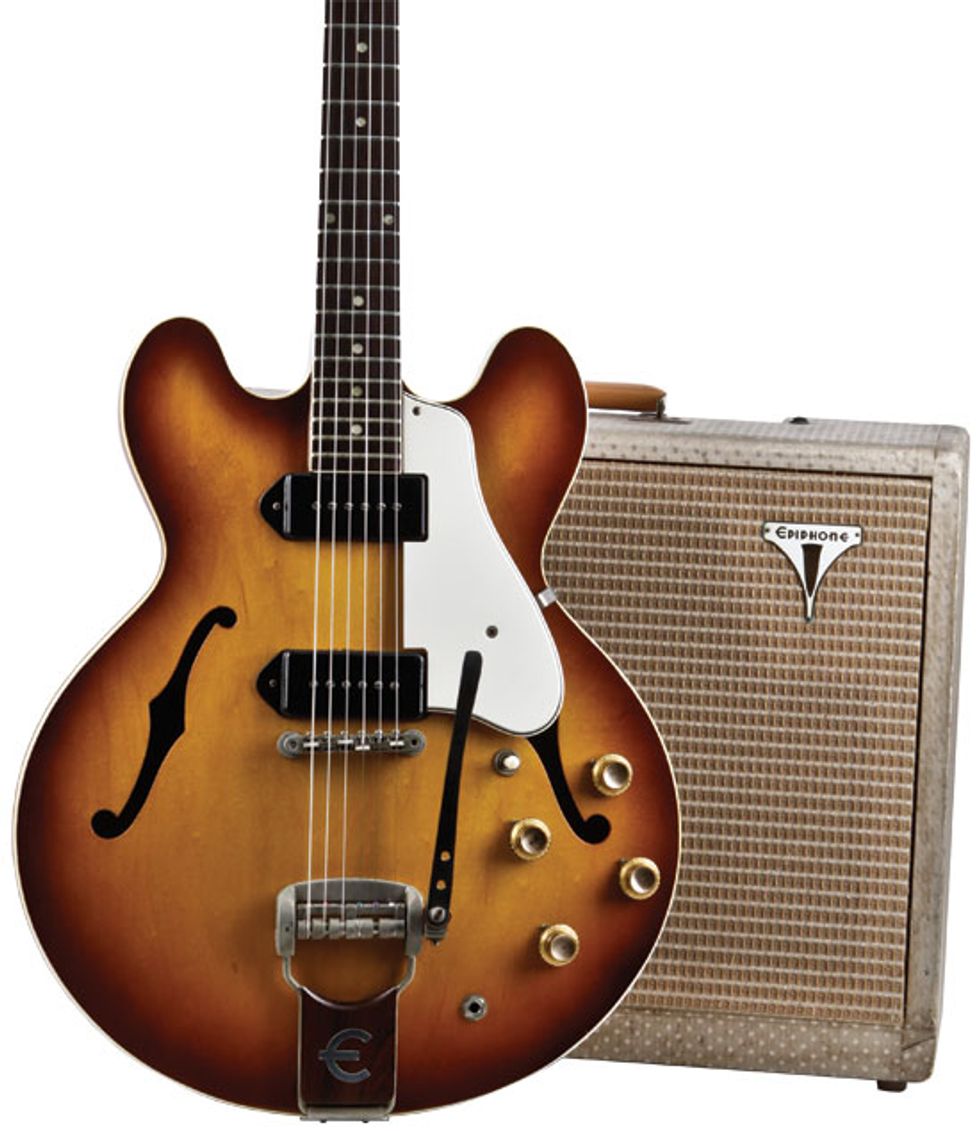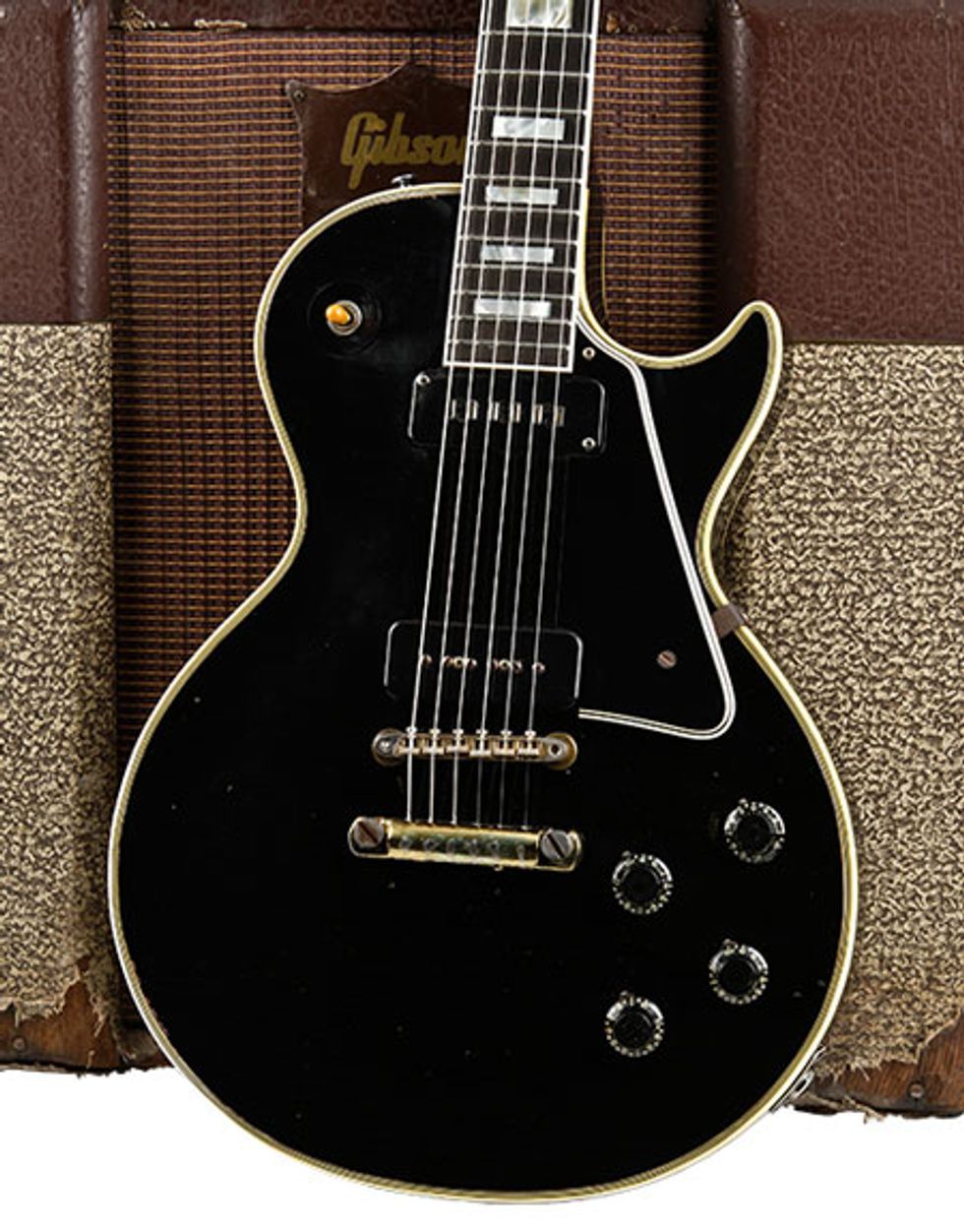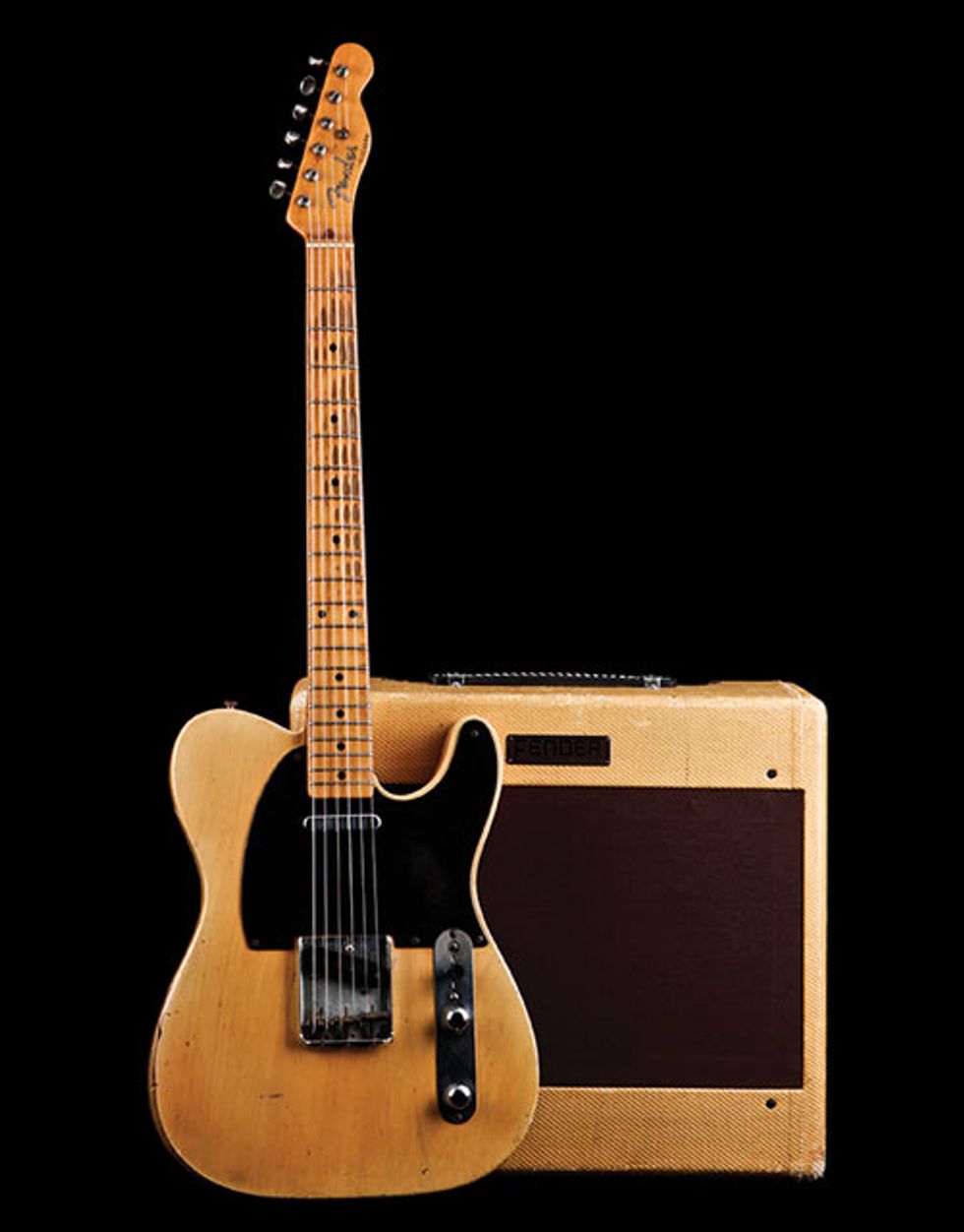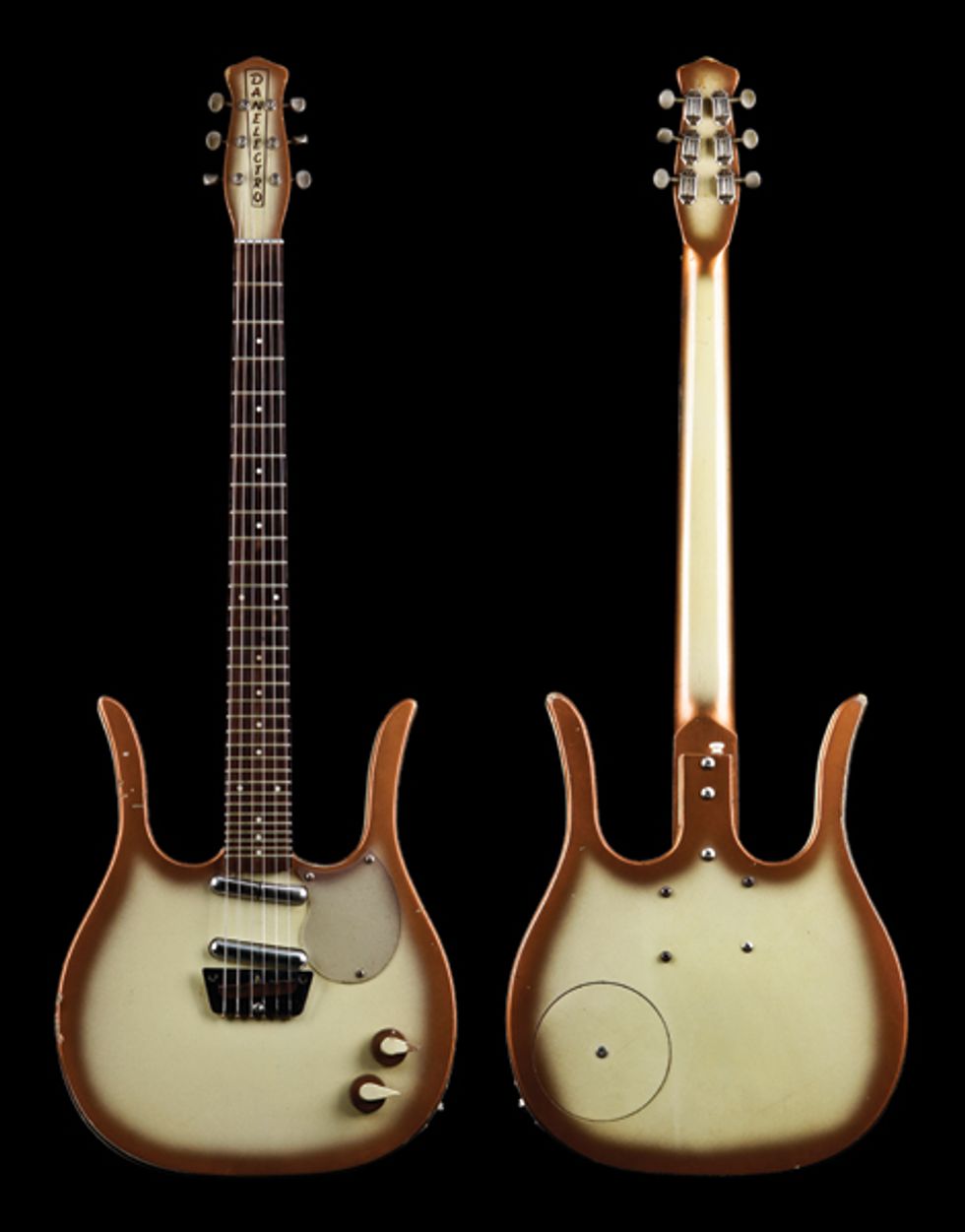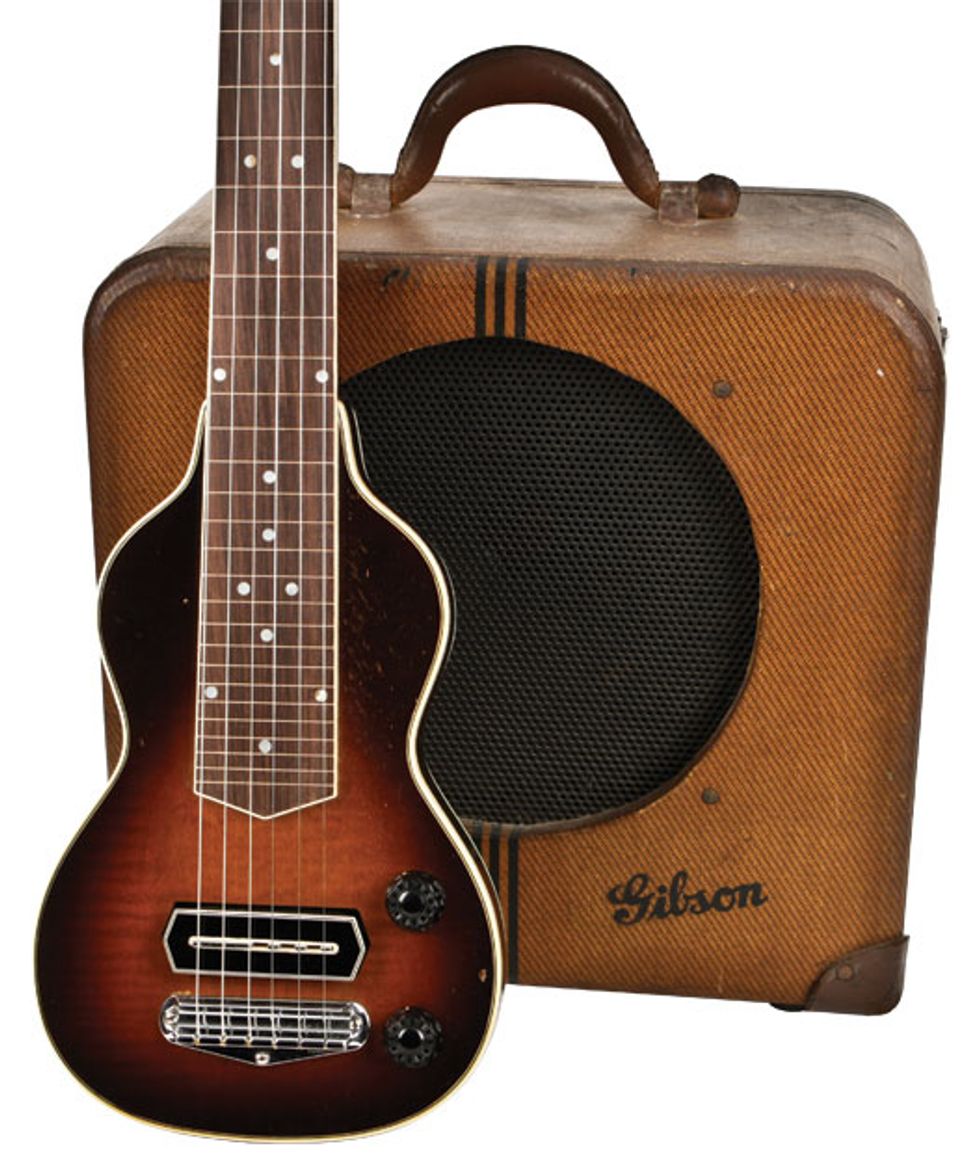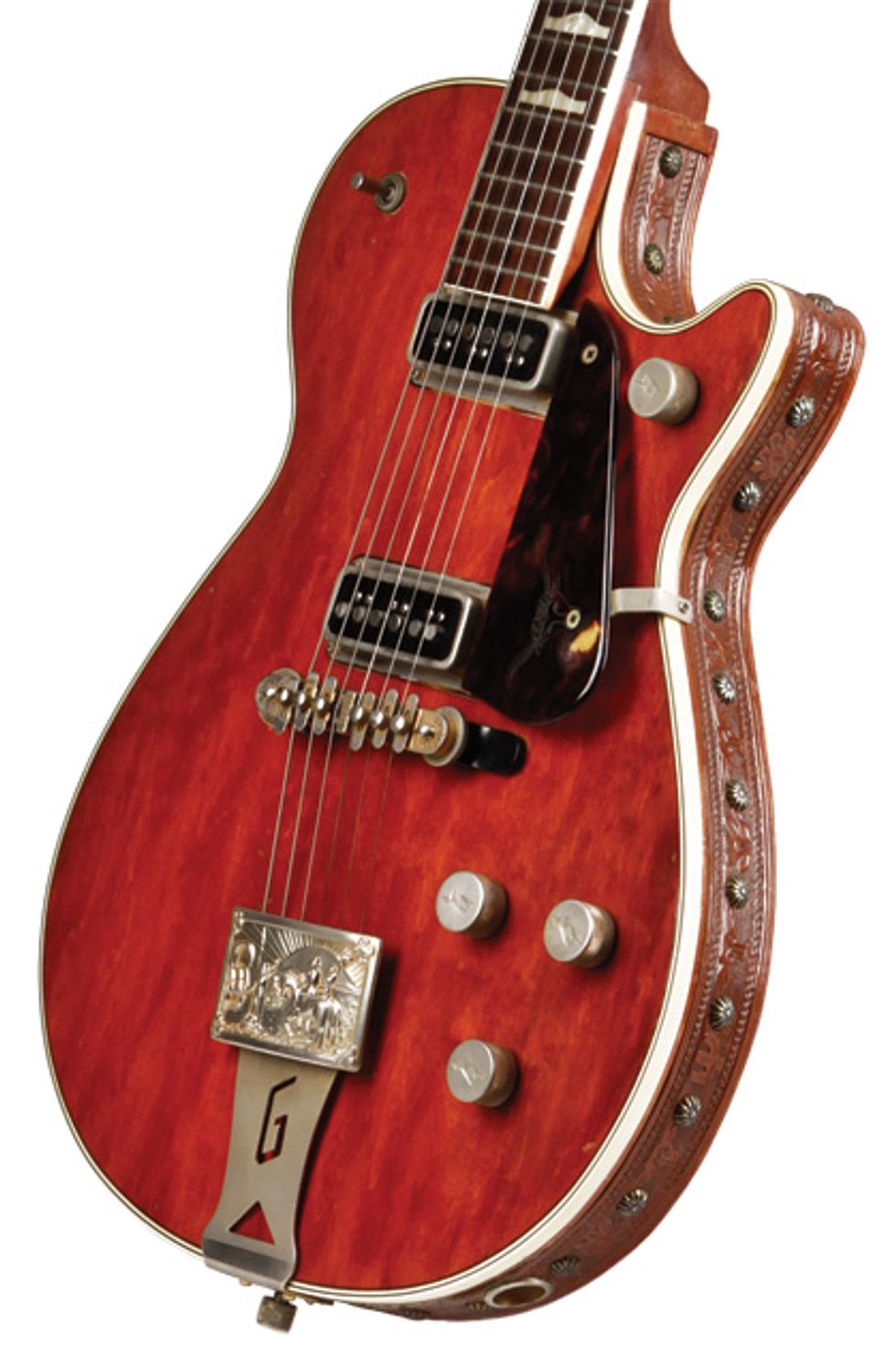 We've compiled an abbreviated gallery of all the vintage gear highlighted last year by Laun Braithwaite, Tim Mullally, and Dave Rogers of Dave's Guitar Shop in their monthly column, Vintage Vault. To read the larger history of these instruments, visit the "Vintage Vault" section by clicking here or navigating under the Premier Blogs tab above for the full monty.